KZ RV Problems: 2023 Ultimate Troubleshooting Guide
KZ RV problems are usually common among most campers. The company developed various designs over the years, but every technological innovation always has malfunctions and many customer complaints.
Let's look at the ultimate troubleshooting guide for 8 major problems from electrical and plumbing to roof paneling cracks. Don't waste your time, dive into it right now!
KZ RV – A Quick Overview
KZ ventured into the RV business back in 1972. The company started its operation in Indiana out of a gas station. The company is now based in Shipshewana, where they've set up an assembly line for producing fifth wheels, travel trailers, and toy haulers.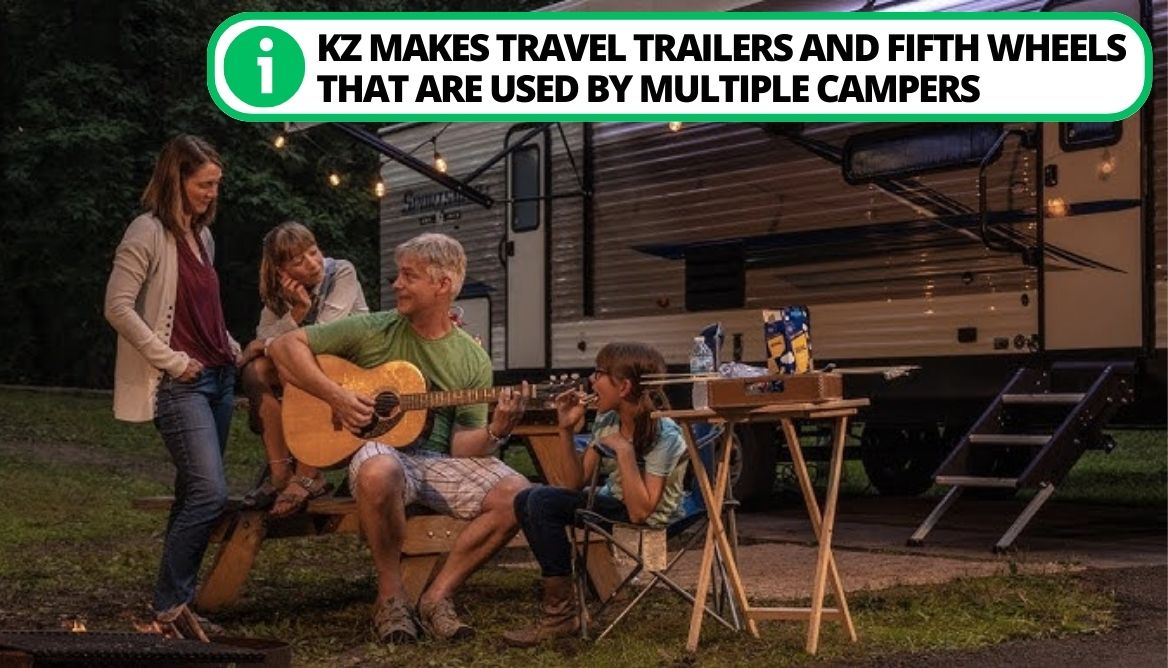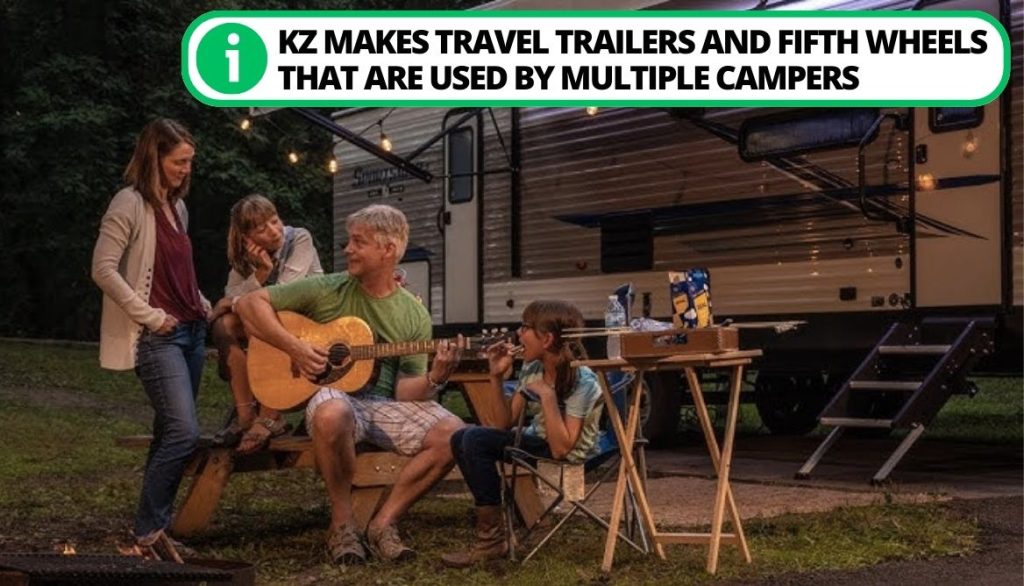 The company now falls under the major corporation, Thor Industries.
It has maintained its reputation for producing high-quality RVs.
KZ makes travel trailers and fifth wheels that are used by multiple campers.
They are well renowned and are among the major players in the market.
However, the RV company does not make motorhomes compared to other brands like Heartland RV and Forest River.
KZ RVs: Benefits & Drawbacks
One of the most common forms of transportation for living quarters is a KZ RV. Instead of staying in a hotel room, some people may take a road trip in an RV and sleep outdoors. This makes it simpler to maneuver around. However, KZ RVs have some advantages and disadvantages, let's look at them below.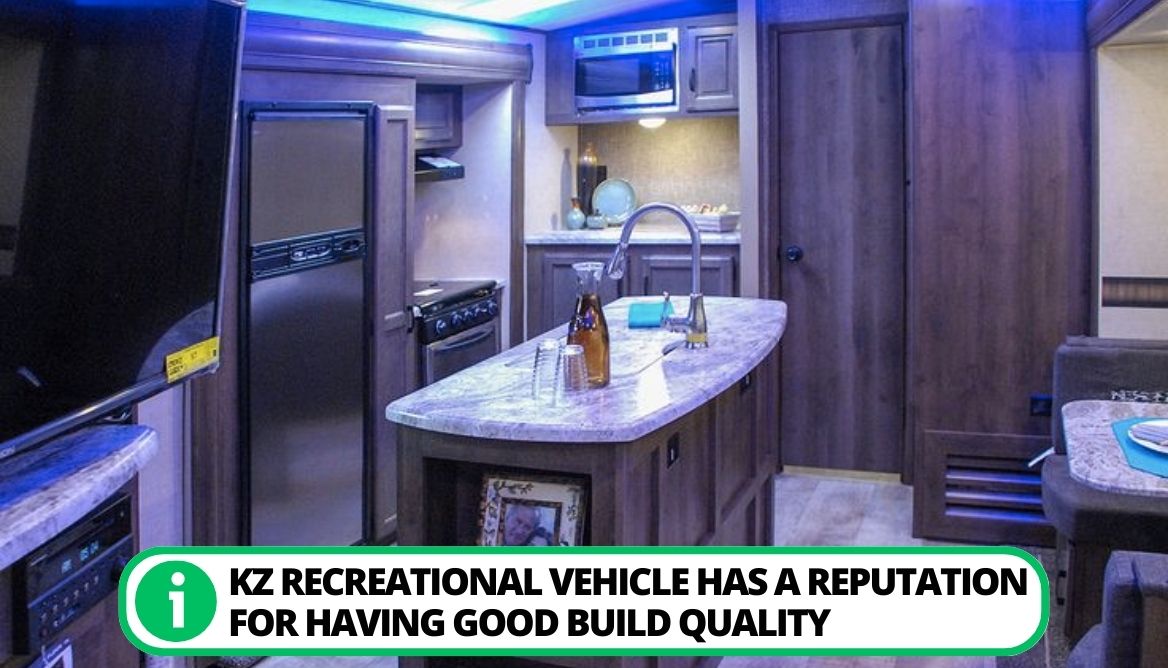 Benefits
KZ RV owners enjoy some benefits. Below are some of them;
Good Craftsmanship: KZ recreational vehicle has a reputation for having good build quality. Many previous owners had concerns about whether Thor Industries would maintain the standards or if they would have quality issues.
Multiple Models: KZ produces various types of RVs. The different models offer different sizes and amenities, like a mini fridge. The pricing usually varies for the models.
After-Sales Services: KZ RVs have a reputation for reliable after-sales services. You get readily available customer support to deal with common problems.
Owners Forum: KZ RVs has an owner's forum. This platform allows sharing of information and possible camping trip locations. They also give answers to common queries that you might have.
Drawbacks
Owning a KZ RV has some benefits. However, there are some disadvantages to buying one. Let's look at the drawbacks:
Slightly Expensive: The entry-level KZ RV model costs around $30,000, with luxury campers going for up to $100,000. The prices are slightly higher compared to other brands.
Don't Build Motorhomes: The company does not deal in motorhomes. This makes it fall behind compared to its competitors.
The 2-year warranty does not cover all models: The KZ True 2-year warranty doesn't cover all models. Most KZ models have a 1 – year warranty apart from fifth wheels, KZ connects travel trailers, Durango half-ton, Venom toy haulers, Sportsmen fifth wheels, and Durango gold.
8 KZ RV Problems and Solution Table at the Glance
Here is a table showing a quick overview of KZ RV problems and their solutions.
| | |
| --- | --- |
| | |
| | |
| | Install High-Quality Wheel Covers |
| | Regularly Inspect the Screws |
| | |
| | Rewiring or consult a specialist |
| | |
| | |
| | Replace LEDs with high performance models |
KZ RV Problems and Fixes
KZ trailers provide multiple facilities to retail customer including stoves, fridges, and ovens. The room has a quality interior with enough ventilation. However, these trailers usually have common issues and solutions. Below are some of them:
1. Faulty Roof Paneling
The roof is necessary for any RV as it protects you from rain and direct sunlight. The roof panels on KZ RVs are made from fiberglass, rubber, and wood. There are some common complaints from people about the roof panel: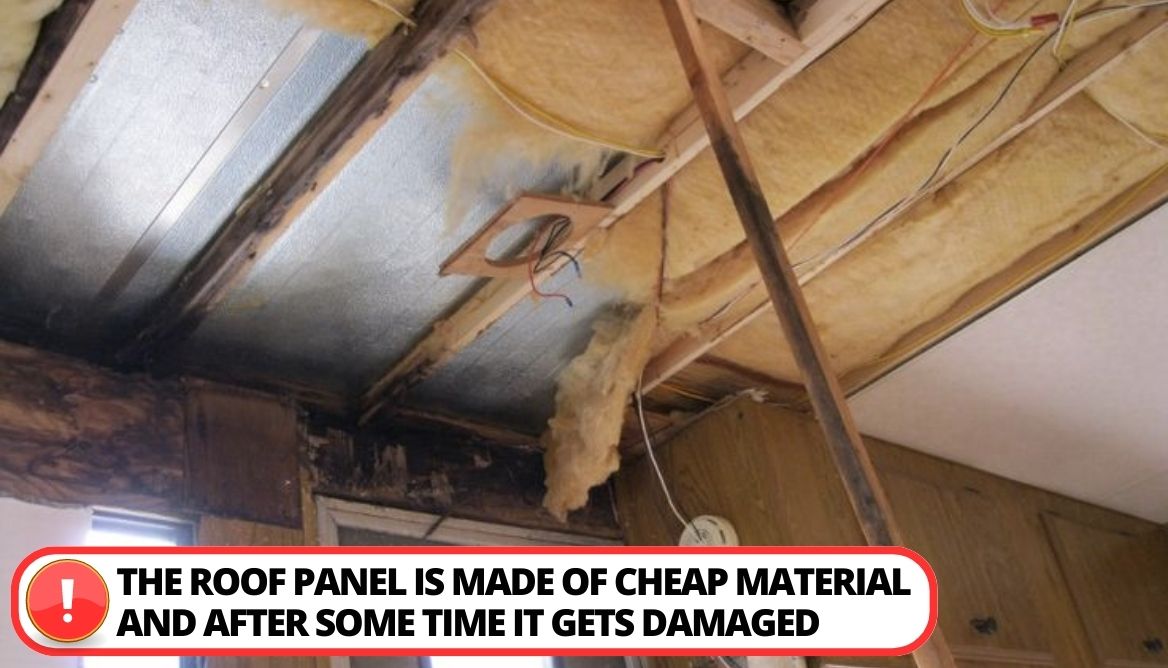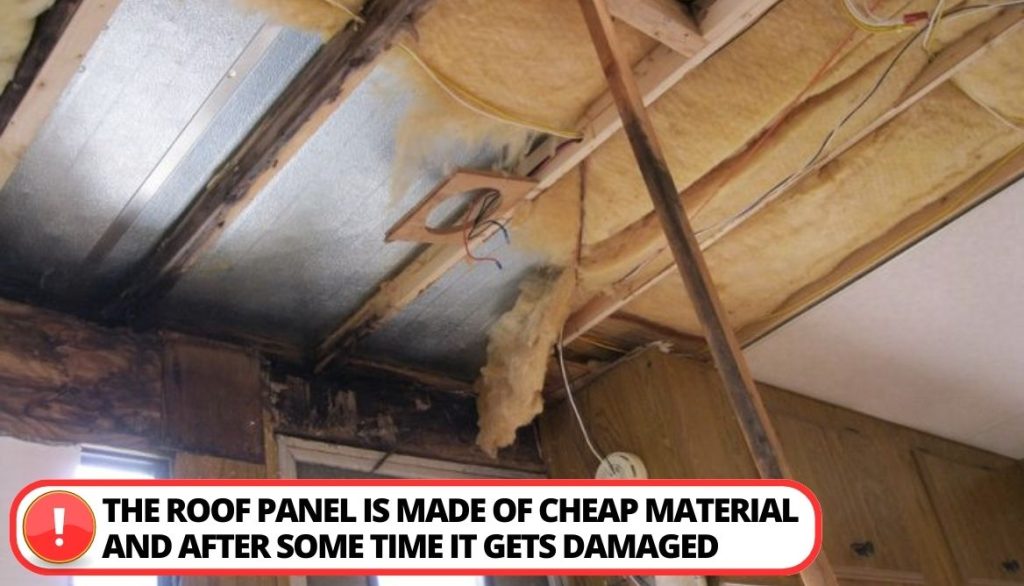 Uneven roof Panel: After some time, the roof panel starts peeling off and becomes uneven. The blisters fall on the floor and cause difficulties in cleaning.
Low-Quality Material Used: The roof panel is made from cheap material to save on costs. It ends up peeling off and gets damaged after some time. The kitchen roofing gets damaged faster because of the cooking moisture.
Note: Vibrations can easily damage the roofing panel when you drive through rough terrain or during heavy rains.
Quick Fix
Let's look at some remedies for your roofing problem.
Seal roof panels: Use proper primers to insulate the surface of roof panels. Doing this increases its lifespan.
Open Vents: You should open the ventilations in your travel trailer to allow fresh air to circulate inside and reduce the moisture levels. Alternatively, you can use exhaust fans to deal with the kitchen moisture.
2. Loose Wheel Covers
Wheel covers are essential because they protect the wheel and cover its diameter, especially when traveling in a dusty area or winter camping. KZ RV tire covers usually come with some drawbacks: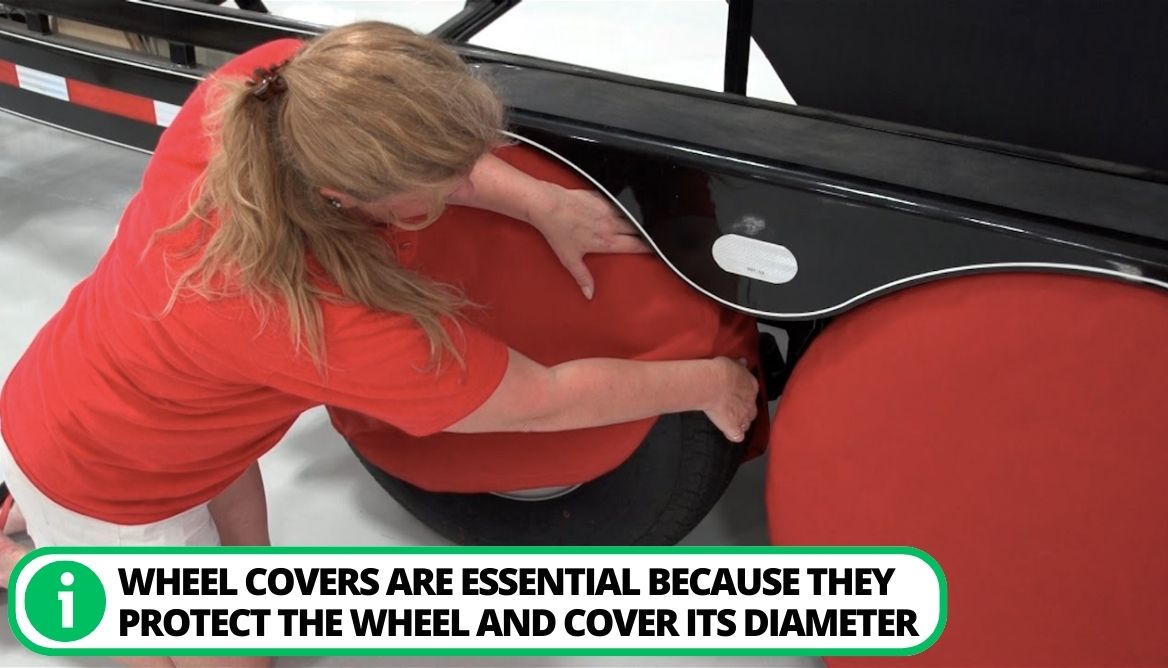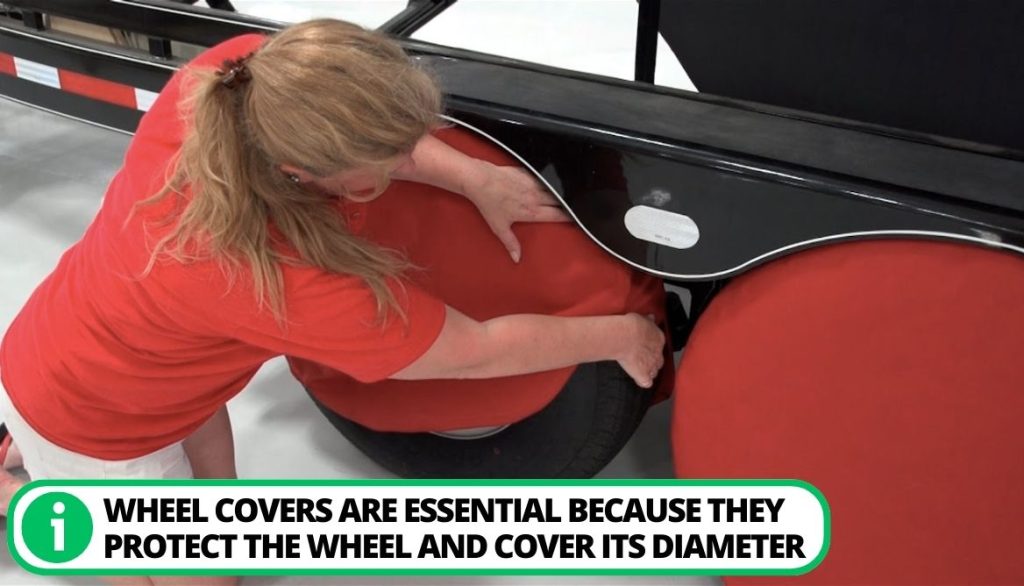 Covers fall off: The covers are loose and fall off when you hit portholes or drive through rough terrain. Going without wheel covers is risky, and your tires can easily get damaged.
Low-Quality Covers: Tire covers of lower quality offer less protection.
Improper Installation: Sometimes tire covers are not installed properly and you need to reinstall them yourself.
Quick Fix
You can resolve this issue in the following ways:
Install High-Quality Wheel Covers: Installing better-quality wheel covers ensures maximum protection. They are strong enough to withstand different terrains and absorb impact without damaging your tires.
Remove excess Lubricants from the Wheel Covers: reduce the amount placed on the sides to prevent tire separation.
Hire Professional: You should hire a qualified professional to do the Installation and ensure that the wheel covers stay on and prevent further damage.
3. Plumbing Issues
The water lines sustain the water supply in different parts of the KZ trailer. These areas include the kitchen and bathroom. You might encounter plumbing issues when the pipeline gets damaged and lacks enough water supply in some regions of the RV.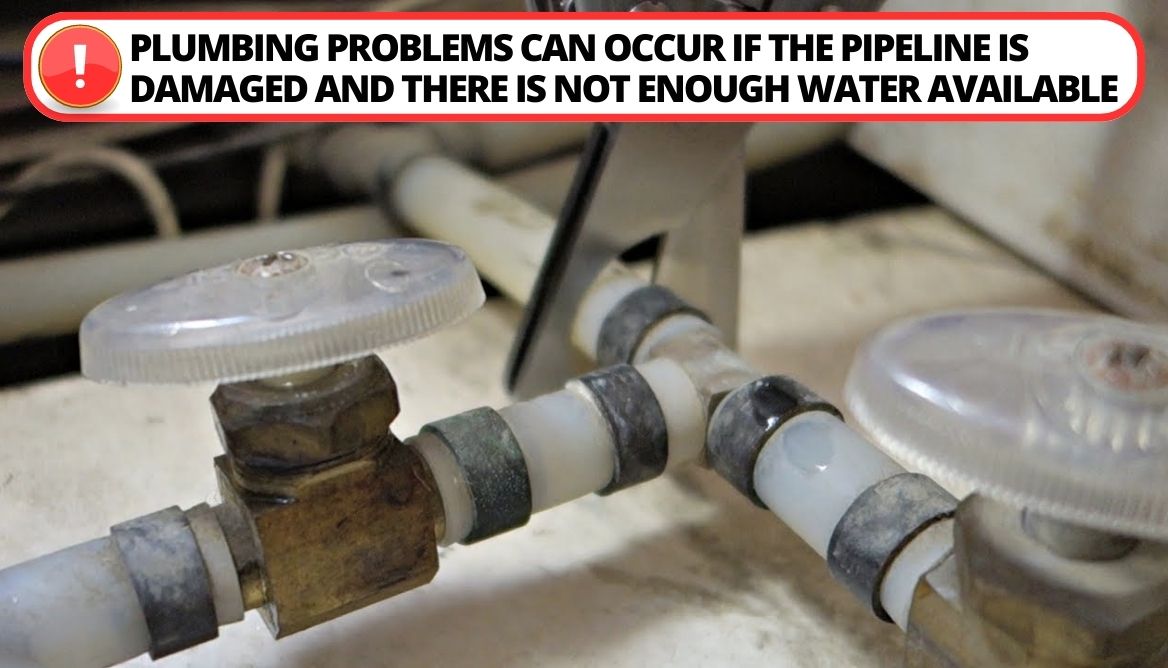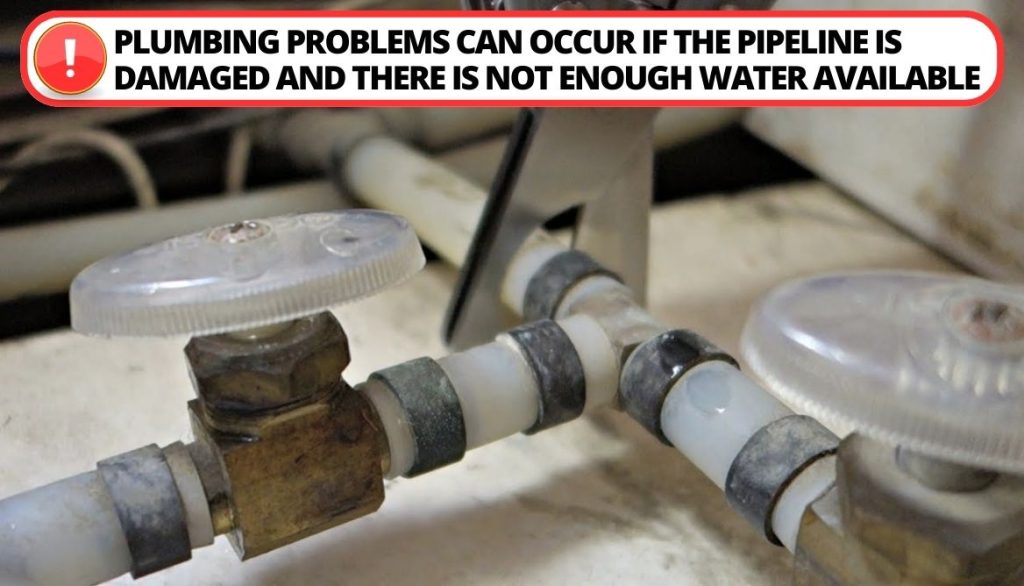 The following factors can cause plumbing issues:
Busted Pipes: Sometimes, the water supply pipes in the kitchen can burst due to high pressure or heat conduction from your stove.
Failed Pressure Regulator: The pressure pump might fail to control the pressure inside the fresh water tank. The water can enter the trailer and cause damage when the pipes burst.
Loose Screws and Bolts: The screws on the water pipe connection become loose after some time. This issue is common, especially during winter.
Quick Fix
You can take the following measures to deal with plumbing issues in your RV.
Use high-quality pipes: Replace the plumbing in your RV with high-quality pipes that can handle high pressure and last long. This method is expensive but very effective.
Regularly Inspect the Screws: you should always check the screws, fasten any loose Screws, and join points within the plumbing.
4. Slide-outs Problem
Your RV comes with slide-outs that increase luggage and people's adjustment space. They also open and close and allow you to store your camping gear. Sometimes the slide-outs might stop working due to the following reasons: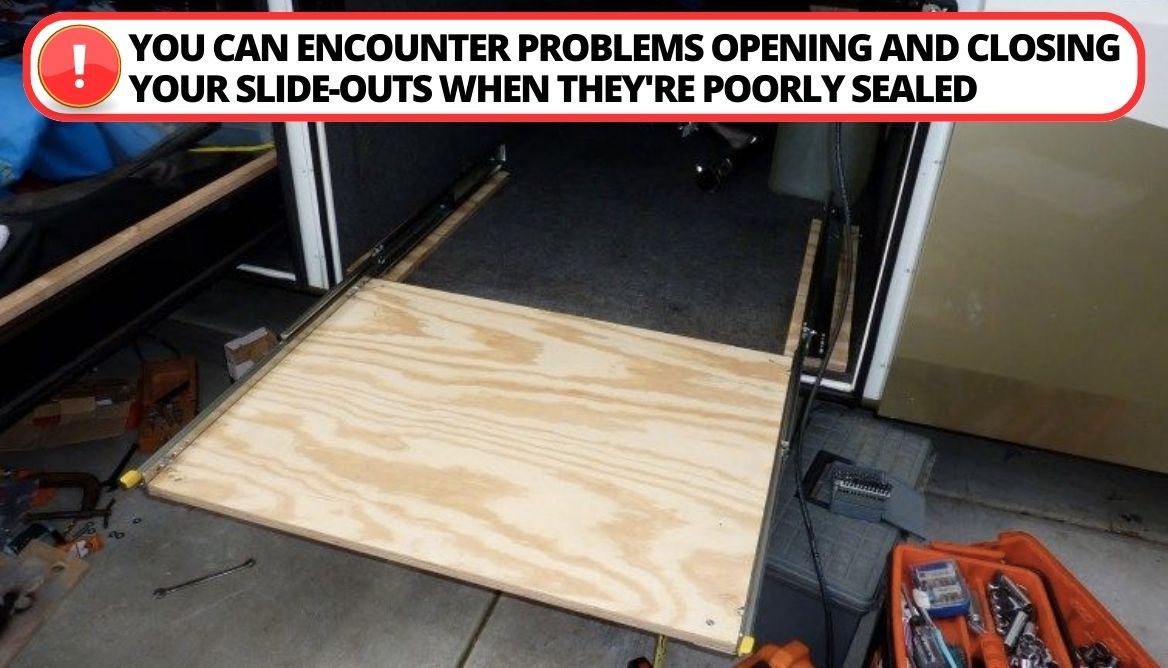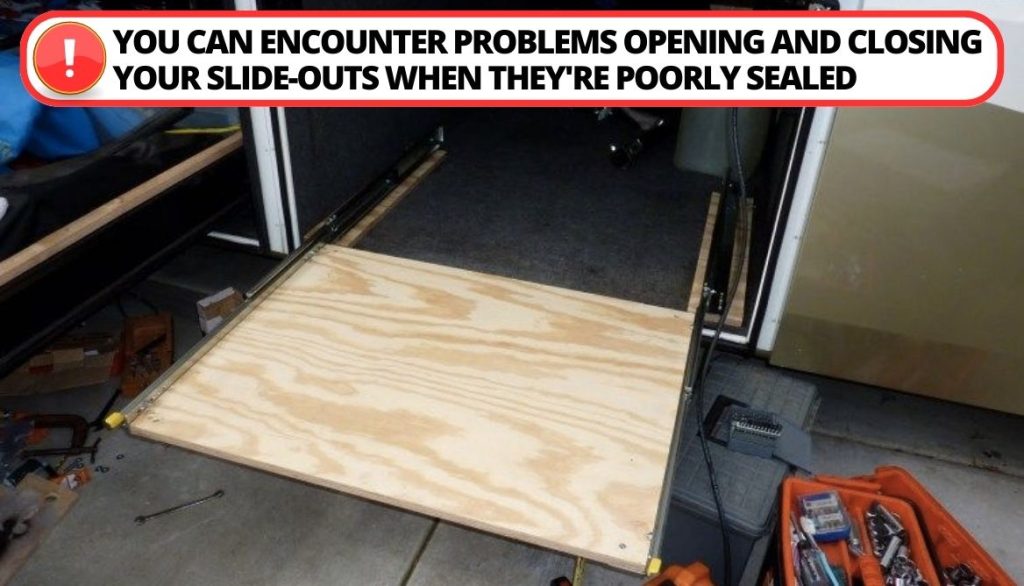 Poor Sealing: You can encounter problems opening and closing your slide-outs when they're poorly sealed. This can cause water to leak from its sides.
Water Leaking Inside the Seals: Water leaking inside the slide-out increases the moisture levels of the interior. The slide-out motor stops working efficiently when exposed to water. This allows more dust to enter the trailer, making cleaning the furniture and interior hard.
Rust: Excess moisture can lead to rust formation on the slide-outs. It prevents it from being smooth and causes difficulties opening.
Quick Fix
Slide-outs usually malfunction, and they can be an inconvenience. Let's look at some possible solutions:
Remove Dust Particles: Remove dust from the slide-outs to have a smooth operation.
Hire Professional: You can hire a qualified professional to seal the slide-outs and prevent water leaks.
5. Electrical Issues
The wires play a crucial role in powering up electrical appliances in the trailer. Some people complained of having electrical issues due to loose connections in the electrical outlets.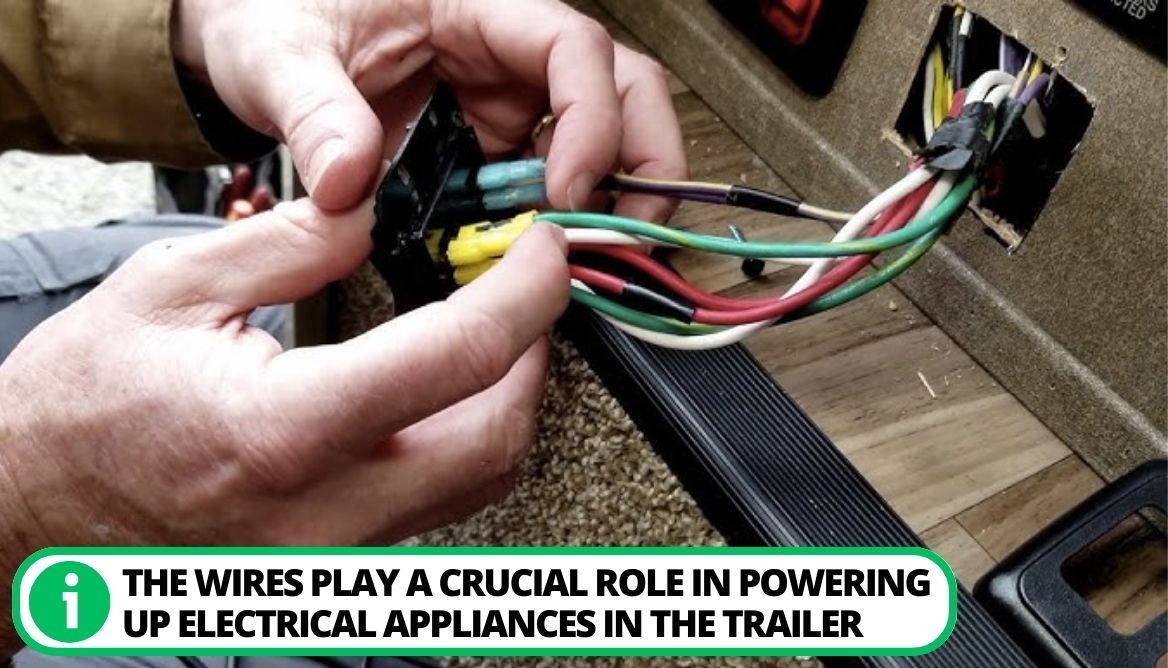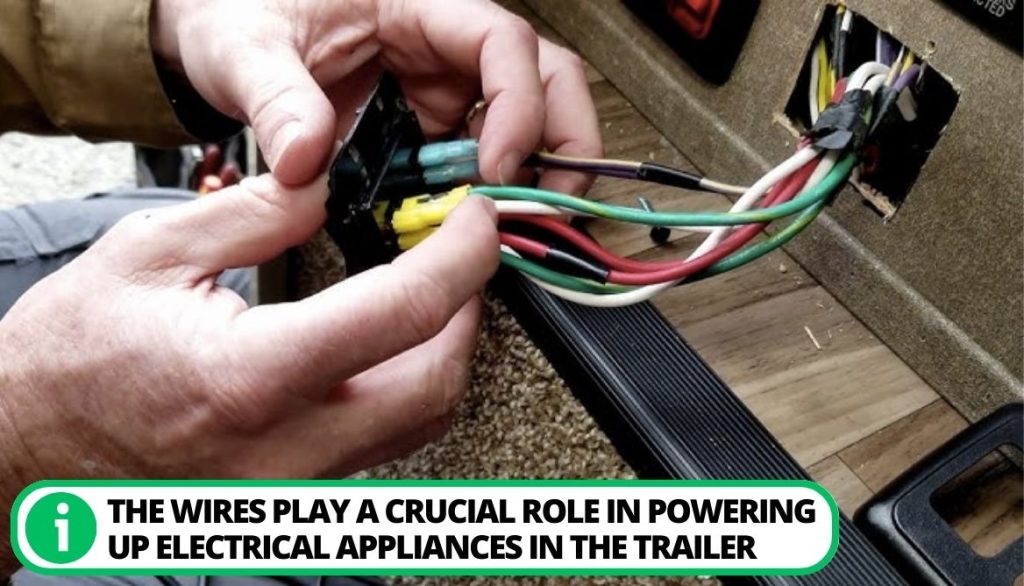 You risk having blackouts or electrical appliances failing to work due to these problems. The following things can cause electrical issues in your RV:
Poor Installation: Improper connection of wires can lead to short-circuiting and electric-related fires.
Manufacturing Fault: Some users complain that the manufacturers don't secure the cables correctly, which leads over time and disconnects from the power source.
Important! Many people have reported having a burning smell in their RV before disconnections. The cables usually overheat when high currents pass through them, damaging the electric connection.
Quick Fix
You can take the following measures to deal with electrical issues in your RV.
Rewiring: To deal with potential issues, you can rewire the RV connection with high-quality electric cables.
Call a professional: You can call a professional to ensure the wires are correctly connected to their terminals and install circuit breakers as a countermeasure.
After some time, you should inspect the RVs wiring and check if all wires and screws are well insulated in the right places.
6. Graphics Peeling Off
One of the main issues with RVs is vinyl graphics that are peeling off. It doesn't look good when your RV's graphics start to peel off. Always try to address this problem as soon as you can.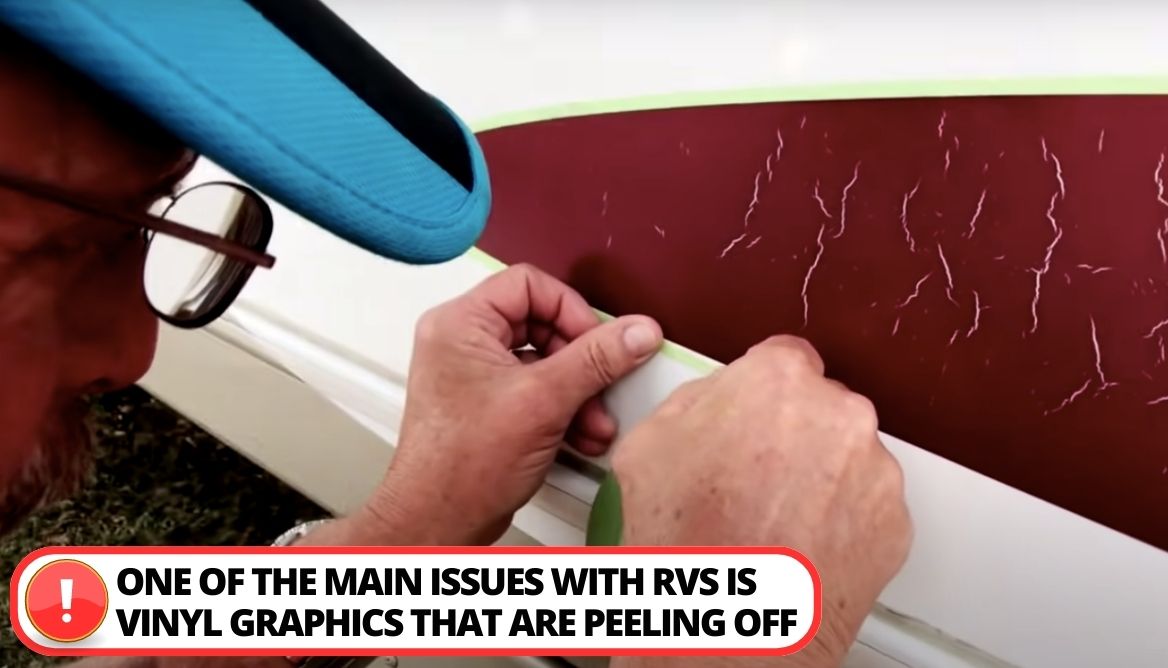 Quick Fix
Unfortunately, the vinyl graphics only need to be replaced. Select a better quality material and design it to your liking.
7. Unstable Awning
Many KZ RV customers complain that their awning is quite unsteady. They said their awning had been destroyed two weeks after buying from the dealership.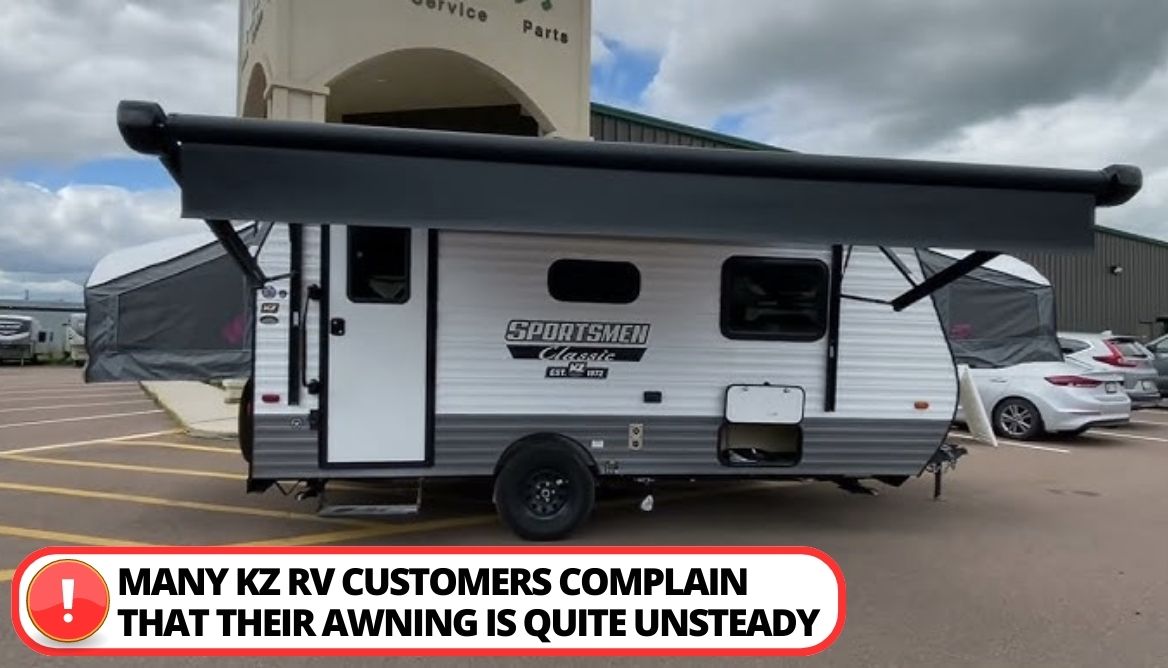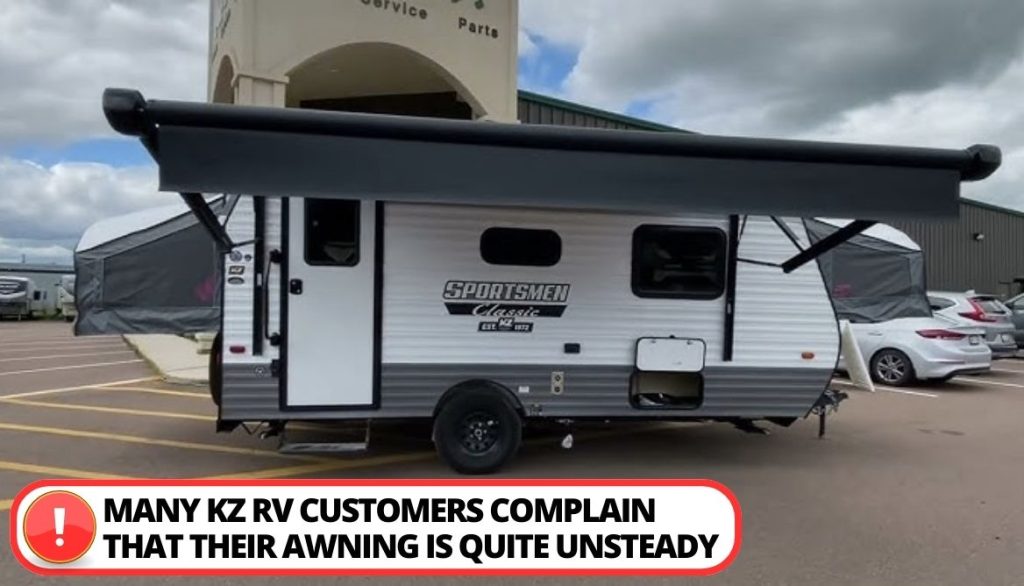 Quick Fix
Remove the awning from your travel trailer and check for holes and tears. Repair and seal any damages before installing it back on your travel trailer. Or alternatively, purchase a new awning.
8. LED Problems
The LED lights in your RV might not work properly due to blown fuses. This malfunction can be a problem, especially at night when you need proper lighting.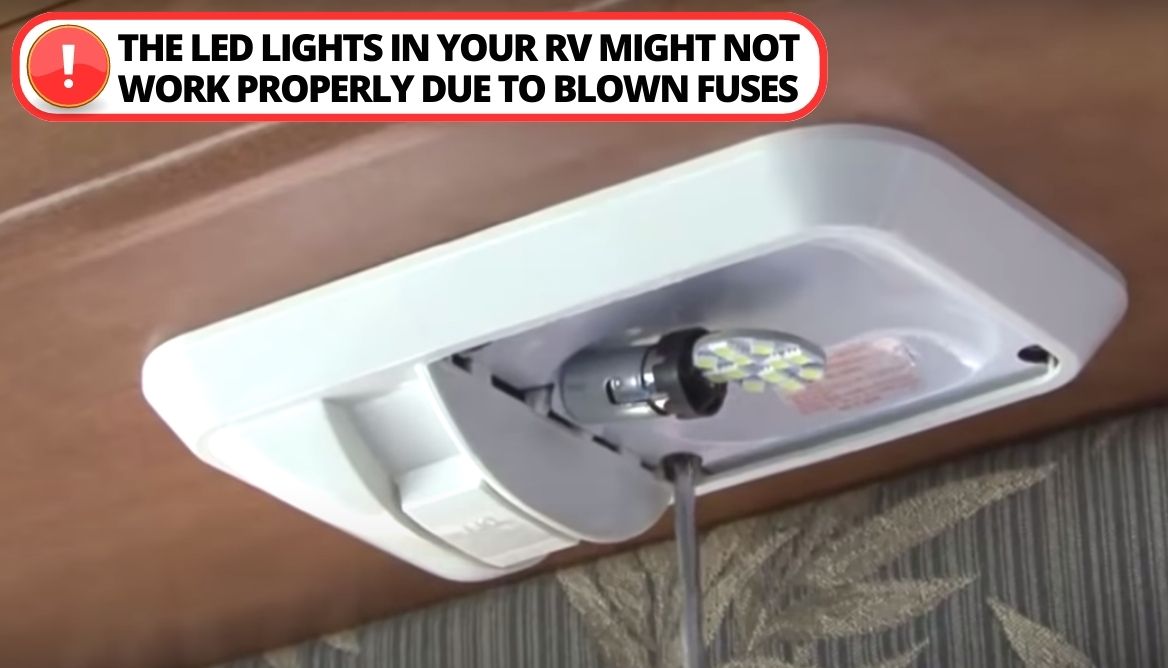 Quick Fix
The easiest way to fix this issue is by upgrading your LEDs to the latest performance models. You can fit your KZ connect trailer with the
Kohree RV Interior Lights
for maximum performance.
How to Prevent Having Keystone RV Problems
Owning an RV allows you to explore the great outdoors and go camping at your convenience. The KZ RV camper has some common problems you can avoid through service and other measures. So, how can you prevent these problems? Let's take a look: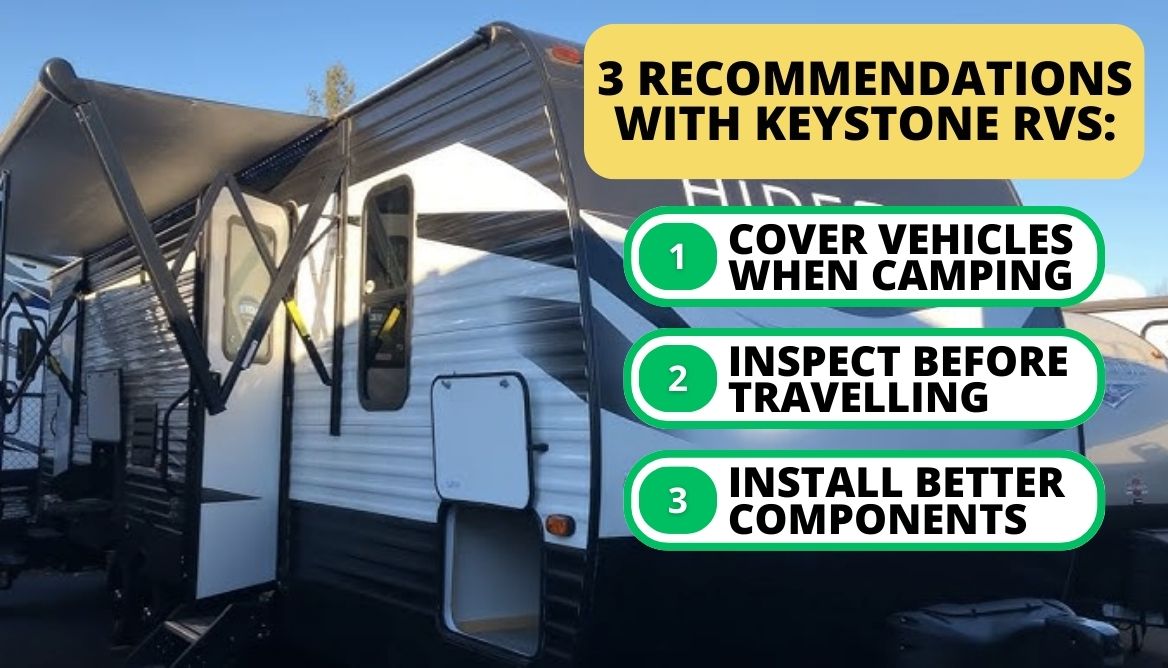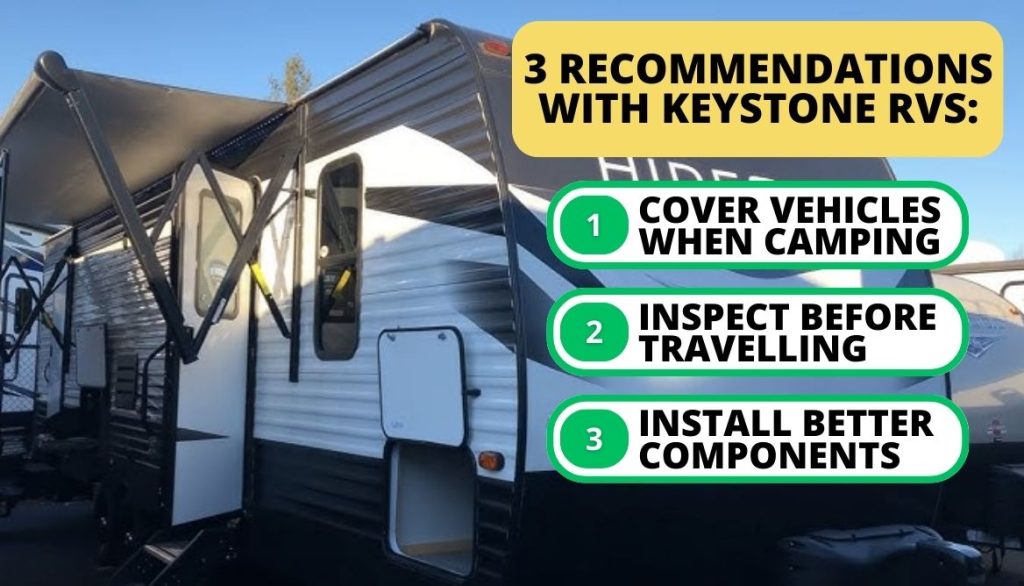 Cover your vehicles when camping: KZ RV owners don't cover their vehicles outdoors to protect them from external conditions. It would be best to protect the decals by regularly spraying them with a protectant.
Inspection: You should check the crucial parts and components before taking your RV for a spin outdoors. Thor motor coach owners use this technique to prevent breakdowns by regularly checking and replacing damaged parts.
Repairs: You can install better build-quality components in your KZ RV like insulation wires, air conditioning systems, and plumbing. Follow the manufacturer's recommendations or hire a qualified professional to get it done.
KZ & Heartland RV: Customer Feedback
Users have generally had positive things to say about the KZ RV, but there are some not good reviews:
Karen Stephenson
Karen Stephenson had the following comments on RV Insider:
"Overall happy with camper. The refrigerator seems to put out a lot of heat. Hot air comes out of the sides and top of the unit. Makes the camper hard to cool down."
Kris Wood,
Another user Kris Wood, on https://www.rvinsider.com, gave the following feedback:
"This has been a mess since our first trip. Leaking windows, poor build quality, bad awning, poor holding tank ventilation, cracked pieces of wood supporting lower bunk, broken pull-out roller supports… Warranty work has been terrible. Now all of the exterior stickers are bubbling off. Run away from KZ!"
FAQ
Is KZ RV a good Camper Manufacturer?
Yes, KZ RV is a good camper manufacturer because it produces high-quality trailers with great amenities and good craftsmanship. The manufacturer has maintained high standards despite minor issues like blown fuses, which can easily be fixed.
Conclusion
KZ RV problems can catch you off guard and ruin your trip. However, by following my simple tips and tricks you will minimize their impact.
If you have slide-out issues, then you must lubricate the slide-out with silicone spray. If you have electrical problems, then call a qualified professional to check it out. If the above solutions don't work for your trailer, contact customer care at +1 260-768-4016 for further assistance.
So, what KZ RV problem have you encountered on your camping trip? Let us know in the comments below.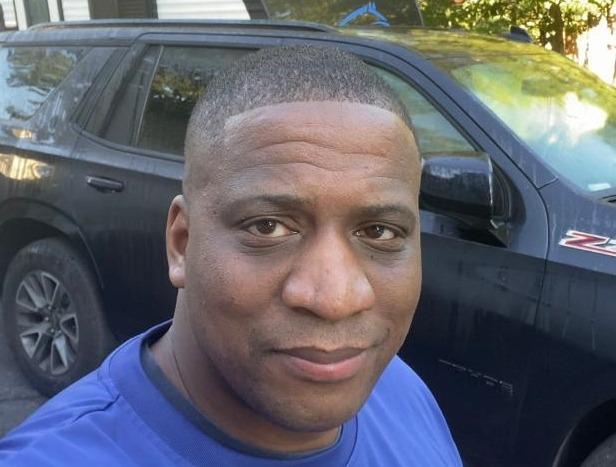 I`m a current Law Enforcement Officer working within the Counterterrorism Bureau in New York State. I have been Camping for over 20 years. My styles of camping include tent, car, truck, van, and RV travel trailer. I have a YouTube channel where I teach all types of camping with an entertaining method: https://youtube.com/@TheSmallsRVAdventures