I`m a current Law Enforcement Officer working within the Counterterrorism Bureau in New York State. I have been Camping for over 20 years. My styles of camping include tent, car, truck, van, and RV travel trailer. I have a YouTube channel where I teach all types of camping with an entertaining method: https://youtube.com/@TheSmallsRVAdventures
Camping Facts
The first time I remember camping, I didn't know it was considered camping. It was in a 1991 Mazda MPV. This van was huge, and it had an SUV look. I was juggling full-time work and full-time college. I often didn't have time to go home to rest or prepare meals because of the rigid schedule and the need to make enough funds to survive. This was my introduction to what is now called the "van life."  In the beginning, just as many others started, I didn't have many luxuries. I had fold-down seats, blankets, a cooler, and a phone. My food was pre-packed. I could heat my food using the vents on the dashboard for the defroster or by putting my food in a sealed container over the engine block. Both methods worked great. 
Looking back at how I started camping brings back so many joyous memories. This is how I learned what the term "roughing it out" really meant. I didn't have the means to use the bathroom in the van. I had to use the amenities in the areas I was in. This all happened in New York City, so there were always places to go. Check out this car camping video I did earlier in the year (2022)  https://youtu.be/ZC-jcSoh8c4.
Repairs On The Road
You will have to become familiar with repairs to make it camping. Camping is all about adapting to the situation. You can also avoid spontaneous needed repairs by practicing routine maintenance. Tire blowouts and flats are things that routinely happen in this lifestyle. Becoming familiar with the methods of changing and repairing tires on the road will help you greatly. One way I prevent blowouts and flats on the road is to monitor my tires before and after every trip. When I see a great deal of wear on a tire, I replace it as soon as possible. There are plenty of ways to save money by replacing and installing tires. I found it easy to find local places in the areas I frequent.  I also try to change my tires around my work hours, so it does not interfere with my camp life. When My RV tires need to be repaired, I take the entire tire with me to the local tire shop for repairs. 
Repacking your wheel bearings is another very easy repair with modern RVs and vehicles. If your wheel bearings go bad while traveling on the road, it can cause a fun trip to be derailed. I've often seen wheels rolling down the highway that came off trailers. This happens when there is insufficient grease around the bearings to allow them to rotate without overheating. Lack of grease prevents bearing rotation, which eventually causes the wheel to lock and separate. Check out this video we made about RV maintenance https://youtu.be/xb3QdsElPZw.
Whether you are camping in a tent, truck, van, or RV, things will fall apart. Every time you travel, it is like a rolling earthquake in your recreation vehicle and tent. Many times glue, nails, a drill, and duct tape are all you need to make the repairs you need. The more you travel you will become familiar with the essential items you need. These items are the same and different for each camping style.
Camping Destinations
We have traveled across the United States using our camping membership from Thousand Trails. We have a basic membership called the "Camping Pass."  The cost during the time we purchased was $499. You can check the Thousand Trails website for current pricing RV Resorts in the US | RV Parks & RV Campgrounds | Thousand Trails RV Resorts.  With the membership option we chose, you get to pick one out of six zones. You can add additional zones for under $70 (each add-on).  This continues to work great for us. We get to stay up to 14 days in any of the provided locations at a time. Due to my work schedule, I don't get to stay more than 14 days at a time, but there are so many ways to camp longer with this membership. We stayed in Timothy Lake South Campground in Stroudsburg, Pennsylvania, which is in the North East Package https://youtu.be/rvm08Y9Qxl4.  We have stayed at the Orlando RV Campground in Orlando, Florida, which is in the South East Package https://youtu.be/mIEaalgStf0.  We also stayed at Lake Conroe in Willis, Texas, which is in the Mid West Package https://youtu.be/3bzJWmXM92M. These are only three of the many campgrounds we visited all across this great country.
YouTube Channel
We currently have a very active YouTube Channel, where we post multiple video weekly of our travels, maintenance, and product reviews. We aim to try to take the stress out of camping to show all the beneficial aspects of the adventure. We review many quality products. I also encourage sellers when their products are not very valuable. Promoting a low-quality product on our channel would be a disservice to our viewers. We have a playlist for all camping and camping gear, including campground reviews, portable power stations, Boondocking, mooch docking, tent camping, car/ truck camping, and so much more. Here's a quick link to our YouTube channel https://youtube.com/@TheSmallsRVAdventures.
Exciting RV Adventure
Our most exciting RV adventure was less than one year ago. Our family, which includes five kids, two adults, and a dog, took a trip from New York to Texas in our RV. The trip was very exciting. We rested in both Rest Areas on the Highway and Campgrounds along the way. The best part of this trip is that the journey is available on our YouTube channel. On this great adventure, we rested in a North Carolina Rest Area and the Natchez Trace Campground in Tennessee before making it to our final destination in Texas. During this trip, we found the Rest Areas along the highways very peaceful. We also found it easier to rest in the Rest Areas during the morning hours. During those times, there are significantly fewer people there. In the second part of our trip to our destination, we stayed at the Natchez Trace Campground in Tennessee. There we had so much fun. We arrived at night, and this campground is in the Forest. That means there are not many lights. We had to try our best to navigate the dark campground and find our site. Once we backed into our site, we retired for the night. It was a pleasure to see in the morning that we parked straight. The final stop on our travel to the midwest was at the Lake Conroe Campground in Texas. We arrived 4 hours early. The Campground Ranger allowed us to check in early and even showed us campground areas with full hook-up sites. We chose a great site with awesome scenery. The weather was amazing, and the campground was huge. We enjoyed all of the great amenities there. Be sure to check out our review of the Lake Conroe RV Campground on YouTube.
Thanks for reading. I hope to meet you all one day on the road.
I invite you to check out our family adventures on YouTube, Instagram, and Facebook.
https://youtube.com/@TheSmallsRVAdventures
https://www.facebook.com/wearecamperlife
https://www.instagram.com/camperlife.co/
https://www.facebook.com/ricky.smalls.902
https://www.pinterest.com/wearecamperlife/
Enjoy your stay on our website and check our most latest posts: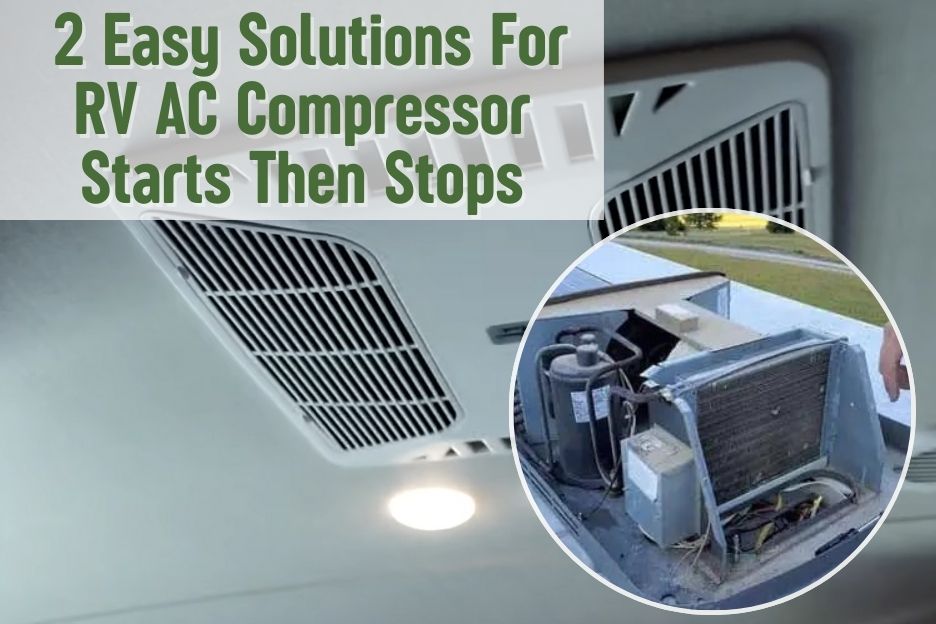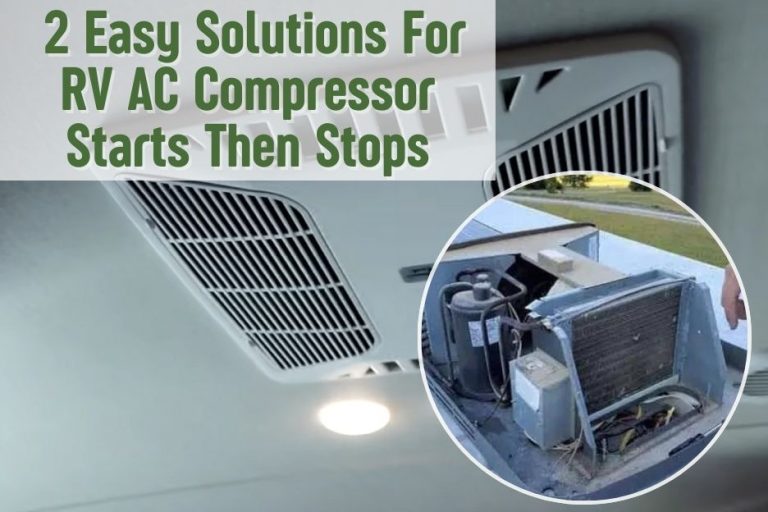 One of the most annoying things happening to RV owners is issues with the air conditioner. I have experienced the problem of an RV AC compressor starts then stops, and I want you to know that it's pretty unpleasant. To…