Coachmen Mirada Problems: 5 Easy Fixes You Should Check Out!
Are you having Coachmen Mirada problems and don't know what to do? Don't worry, I am here to offer help. Mirada is a great RV but even it can also encounter some bumps.
Continue reading as I'll list the positives and negatives of the Coachmen and also provide you with the solutions to its 6 different problems. Whether you are facing rattling or leaking, stay with me till the end and have the best camping experience. Let's get started!
Coachmen Mirada – Overview
Luxury, style, and efficiency all come standard when you buy a Coachmen Mirada Class A motorhome. The primary features and stats of the vehicle are as follows: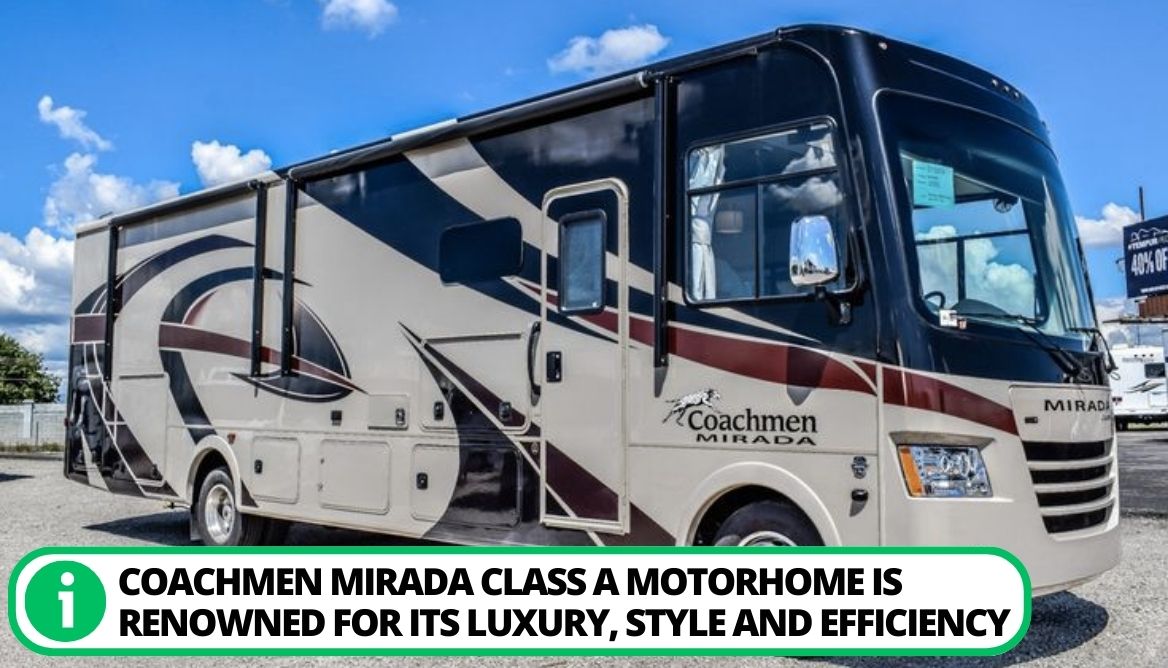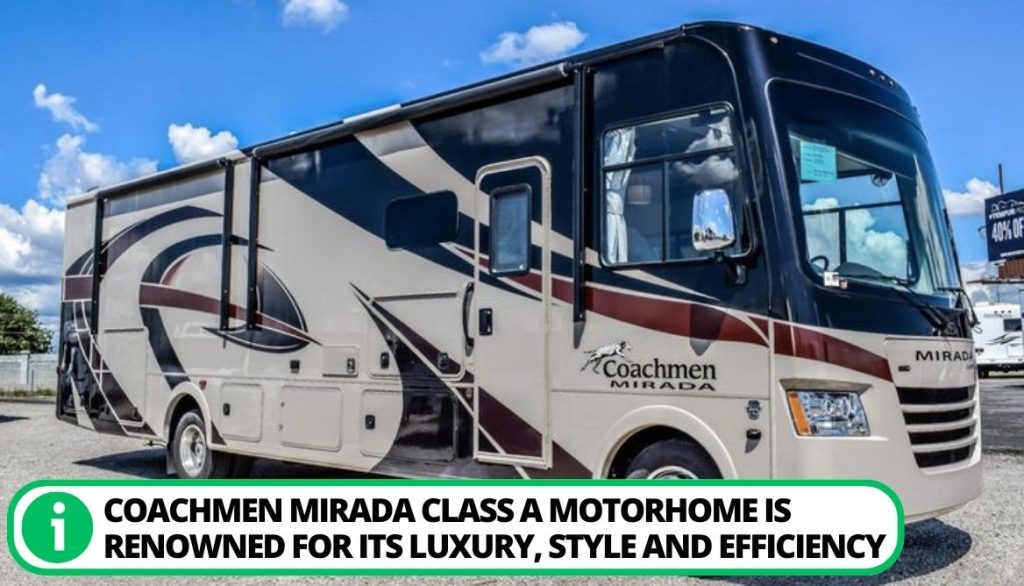 Engine: The Mirada is powered by a 7.3L V8 gasoline engine that produces 350 hp and 468 ft-lbs of torque. Moreover, it has a 6-speed automatic transmission and comes with a Ford F53 chassis.
Floor system: This vehicle has plenty of floor ranging from 29 to 36 feet. Different flooring layouts have fireplaces, loft bedrooms, or slide-outs.
Interior: The interior is quite vast and homey, much like a real house. The RV has sun-blocking privacy curtains, reclining chairs, covered windows, and durable surface countertops. You also get additional perks like LCD TVs, power replenishment stations, and radio.
Exterior: The Mirada's exterior is both fashionable and cutting-edge. It incorporates back and peripheral vision cameras for visibility and has LED headlights. There are also outside storage compartments and an outdoor cable TV plug.
General Pros and Cons for Coachmen Campers
Like many other RV manufacturers, Coachmen Campers has its positives and downsides. Let's check them out: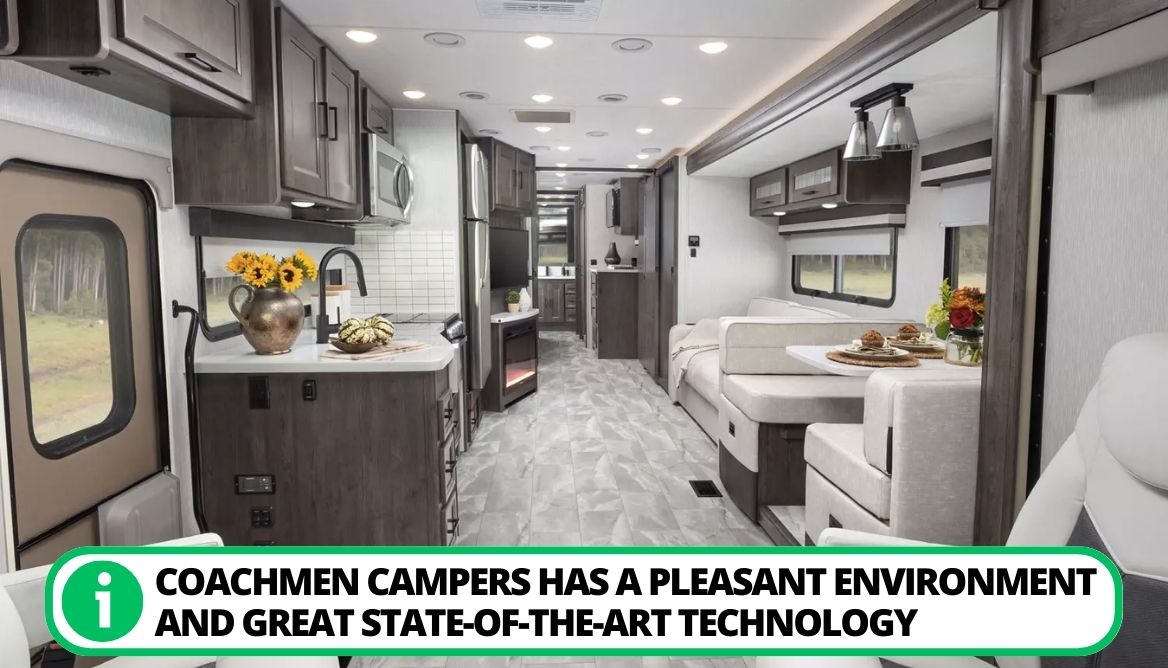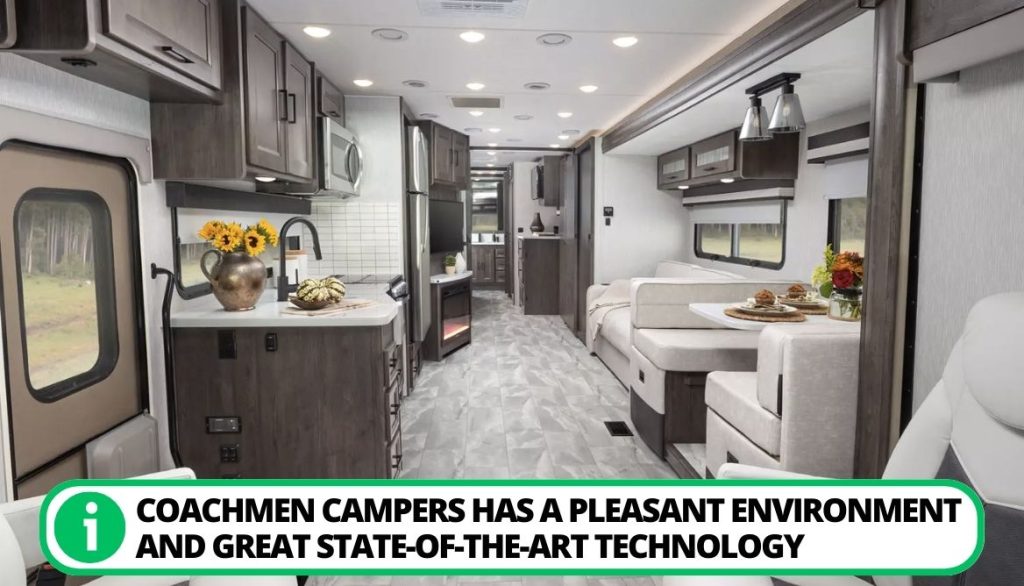 Pros
You can camp comfortably in a Coachmen trailer since they boost a vast storage and living space.
It displays pleasant furnishings and cutting-edge technology.
The vehicle comes with spacious flooring.
They provide value for money in the long run. Their prices are market-competitive.
Cons
Some campers have problems with the water system, electricity, or slide-out of the vehcile.
Coachmen travel trailer may have design flaws. The lack of proper wiring, switches, and windows was spot-on.
Customer support of the company is troublesome. There have been issues like long waiting times.
Problems and Solution Table at the Glance
The following table quickly describes the common problems with the vehicle and their solutions:
| | |
| --- | --- |
| | |
| | Fix sliding mechanism and screws |
| | Upgrade suspension or replace the shafts or shocks |
| | Inspect and handle the area as prescribed |
| | Replace filters/thermostat, change the batteries |
| Components failure and Build Issues: | Replace or take the help of an expert |
Now that we have gone through the above-mentioned table, let's discuss the problems in detail!
Coachmen Mirada Problems and Fixes
Vehicles like Coachmen campers can face many problems that leave you clueless during your picnic journey. However, there is no need to worry. I'll thoroughly explain 6 common problems and their solutions. Let's move on to the next section:
1. Rattling Slides
The rattling noise made by the slide-outs in the drawers and windows is one of the common problems in Coachmen Mirada. This may be quite annoying and frustrating, especially on a long camping trip.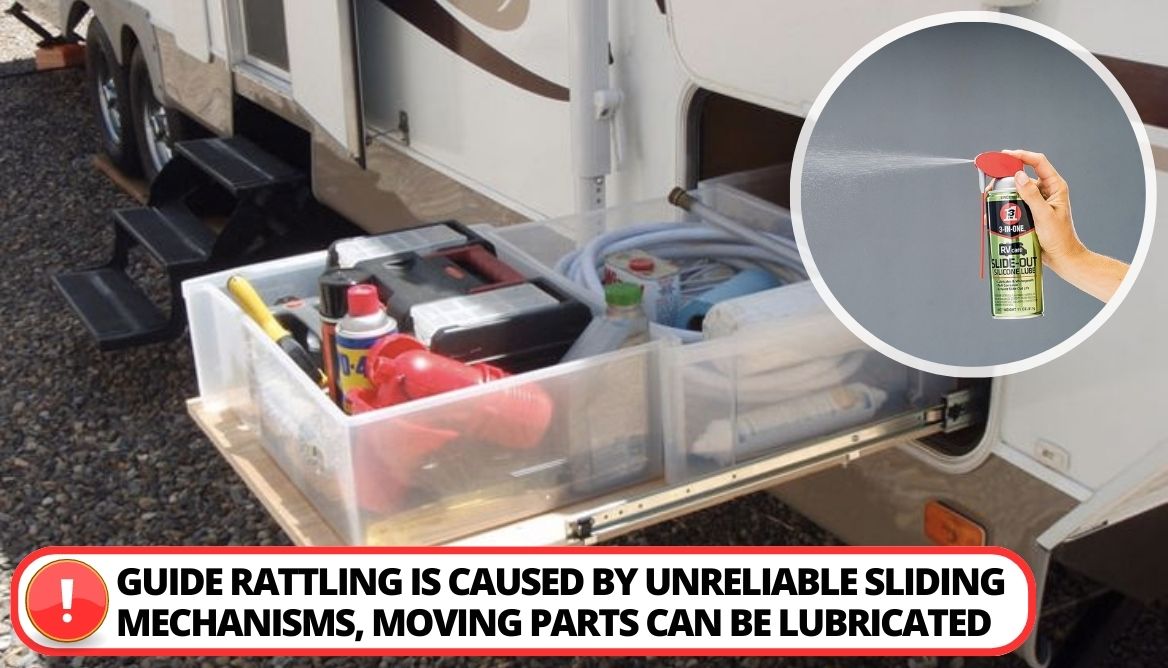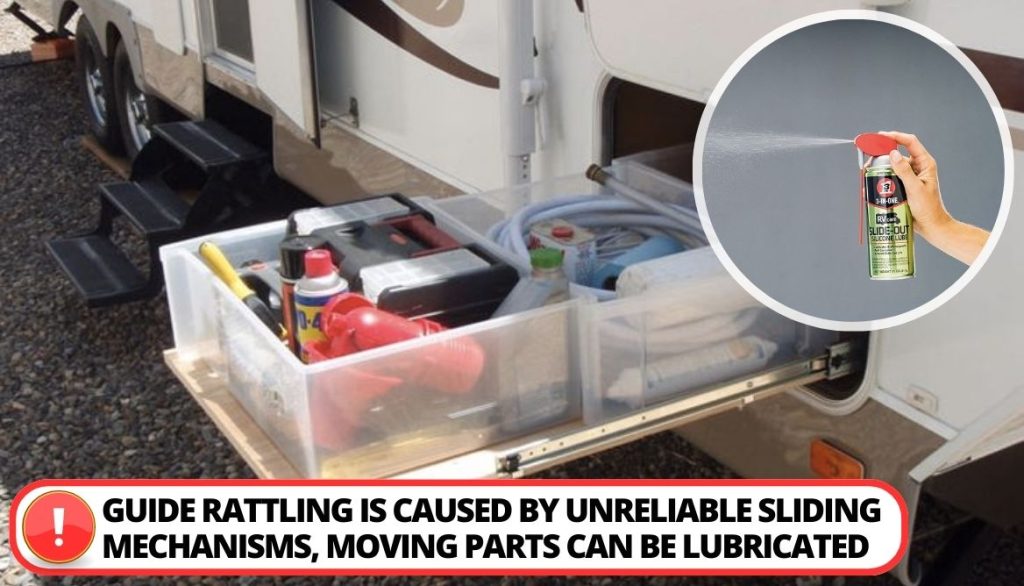 This issue can occur due to unreliable slide mechanisms such as gears or motors in the slide-outs. Sometimes, the company forgot to put the screws in the bar of the slide-out mechanism, which may also cause these annoying sounds.
Solution
The problem can be fixed by adjusting the sliding-out mechanism. You can do this by following the Mirada owners manual. Also, you can
lubricate
or oil the moving parts.
2. Suspension Issues
The suspension of a Coachmen Mirada may give its owners trouble, causing them to have difficulty in navigating turns or stopping.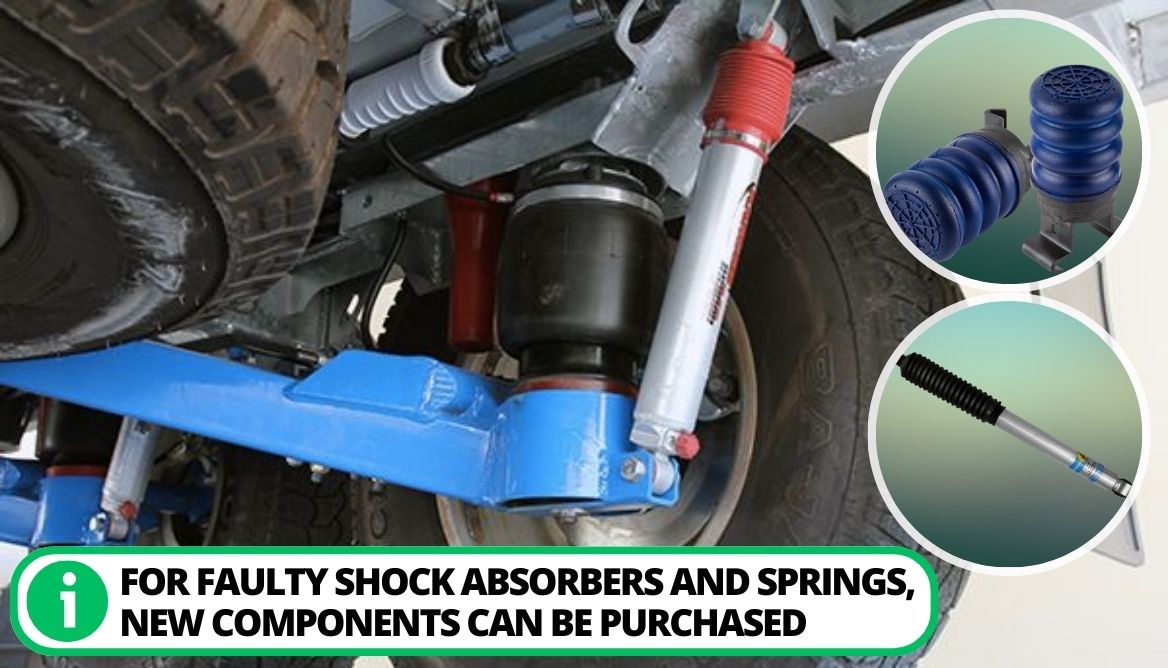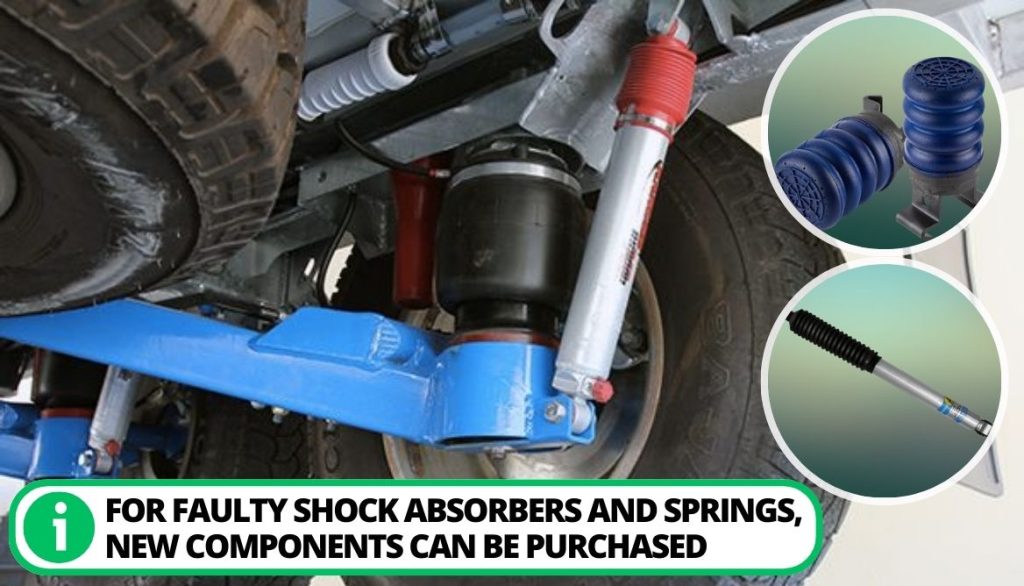 Broken shocks, springs, sway bars, and bolts can be the reasons behind suspension issues. This problem usually occurs in chassis with rear anti-sway bars. It can give you the feeling that your vehicle is flying.
Solution
The following are the recommended solutions:
Start by targeting new sway bars. These reduce the lateral movement of the vehicle.
Try upgrading or replacing the suspension. However, this might be a costly solution.
For faulty shocks and springs, you can go for new accessories. SumoSprings and Bilstein Shocks are examples of these add-ons.
3. Leaks
Water leakage is a potential issue for the owners of Coachmen campers, especially those with an older model. When water leaks into your RV due to a water pump, it can cause structural damage, mold growth, and electrical problems.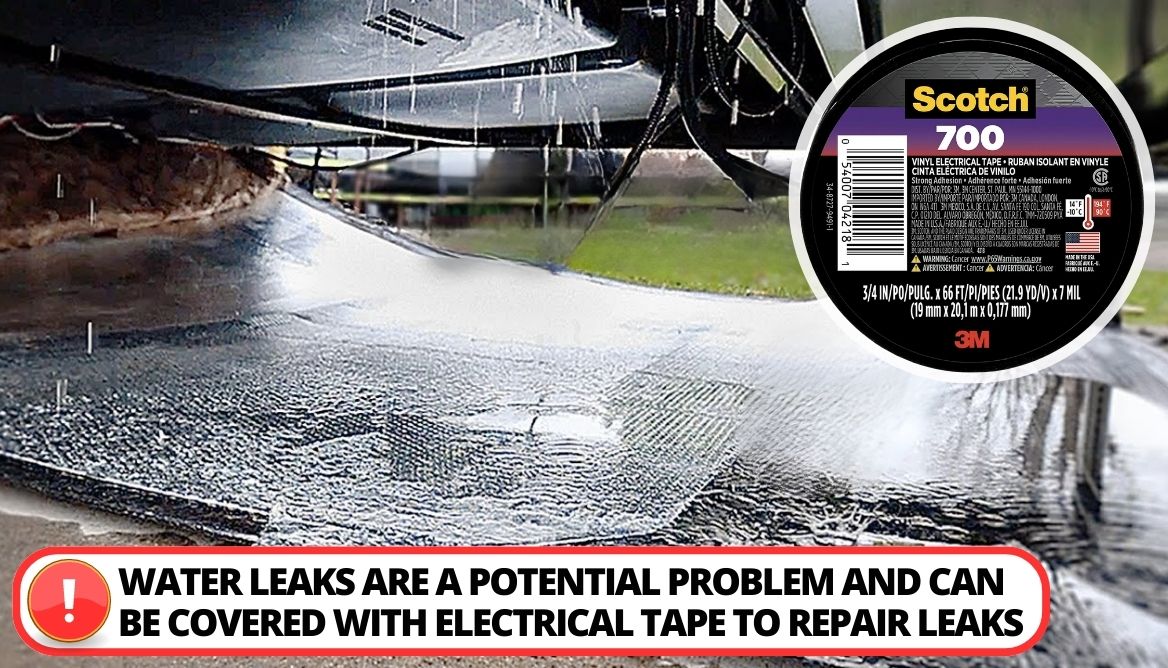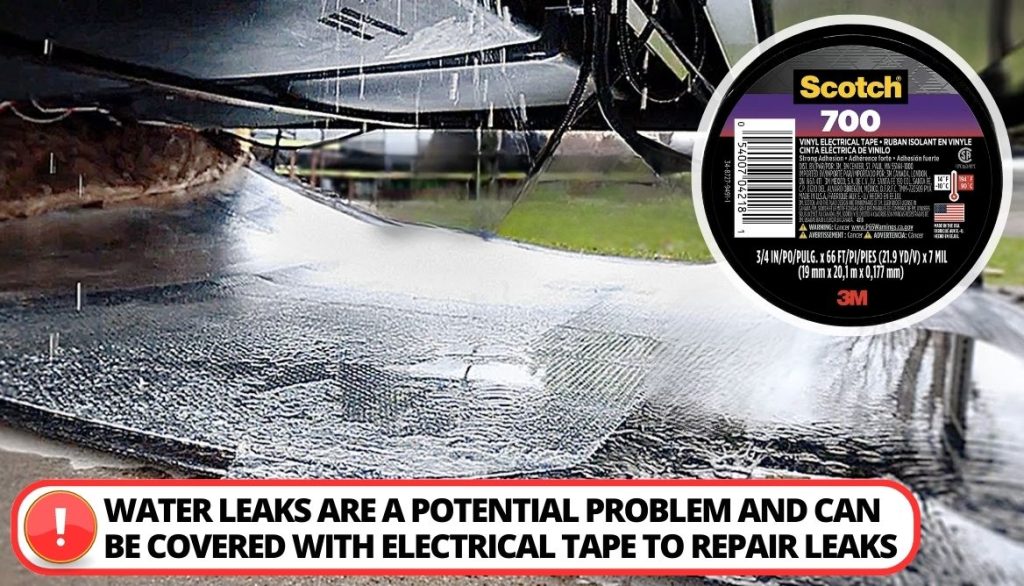 Leakage can be potentially dangerous. It is of different types, such as:
Floor leakage: This usually occurs when there is a problem with the water tank. You may experience this issue when the roof caulking is not intact.
Sewage leakage: The problem with the shower drain leak can cause sewage leakage. Water from the washroom is stored in a small plastic pan under the van. It can lead to seeping out water from sewage.
Tank leakage: There are different types of tanks in a camper; grey and black. These store water and can leak due to damage to walls or poor-quality wiring.
Solution
You can fix the leaking issue by regularly inspecting and sealing the parts of your RV.
You can use sealant and cover it with electrical tape to cover the leaks.
For floor leakage, caulk or seal it. Also, don't forget to check the upper fiberglass roof to ensure it is intact to avoid the same issue happening again.
If there is leakage in the sewage, you have to manually take out the water by sponging it. However, the proper solution is fixing the shower leaks with the dealer's help.
Lastly, you must decrease the joint pressure to address the tank leakage.
4. HVAC System Malfunctions
Your Coachmen Mirada has a heating, ventilation, and air conditioning (HVAC) system. This setup is entirely responsible for maintaining the internal environment of the vehicle. The HVAC system can face the following issues: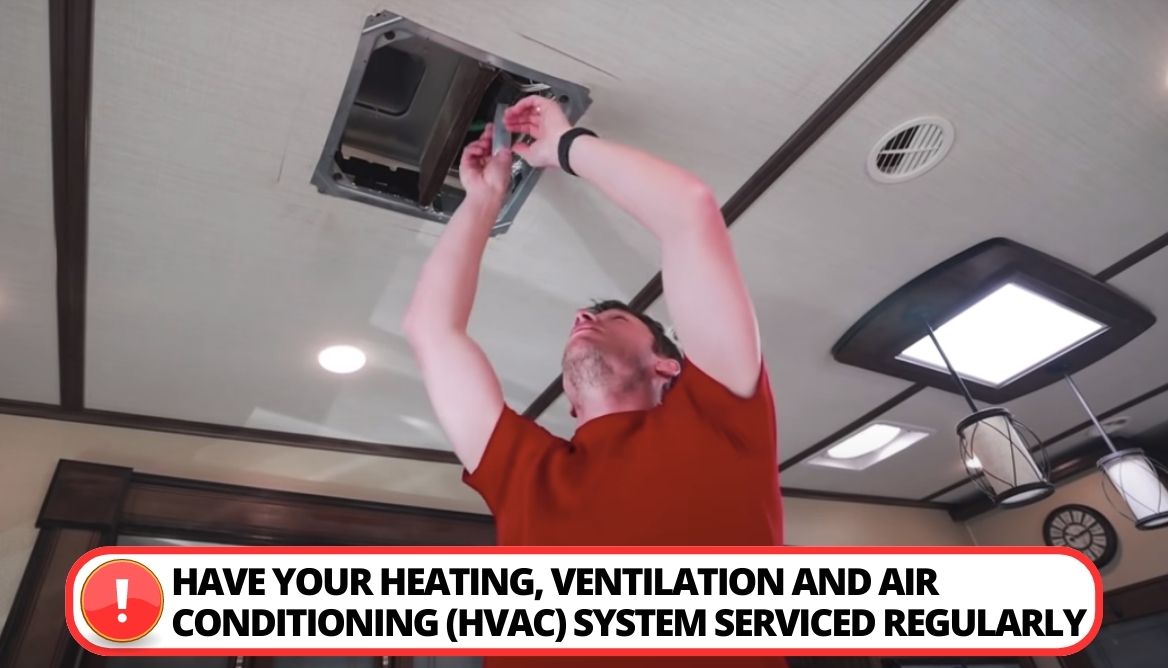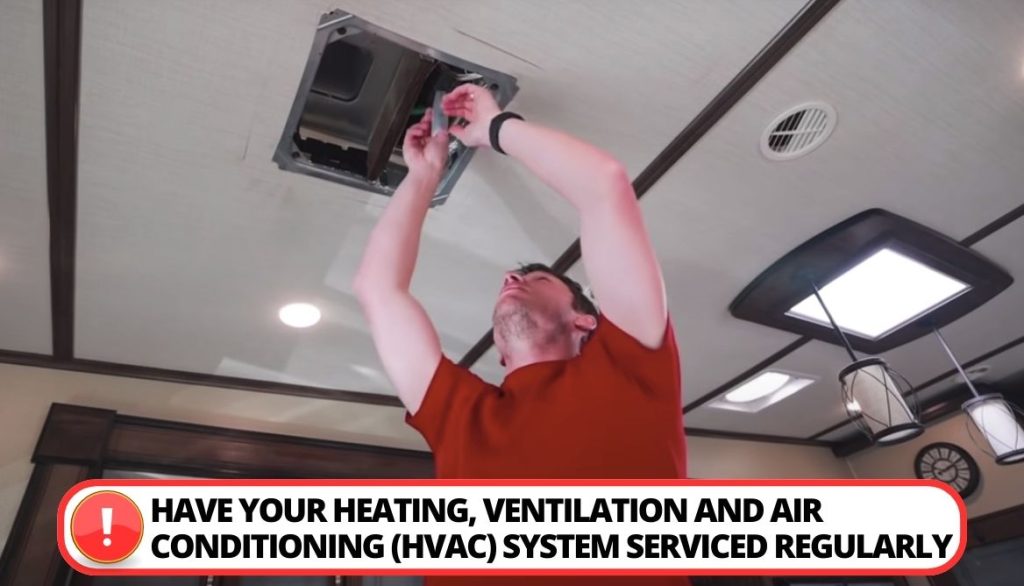 Inadequate battery power;
Clogged filters;
Faulty wiring;
Leaking refrigerant.
Some of these troubles can become potential criminal and can lead to the failure of the entire HVAC of your Coachmen RV.
Solution
The following points can help you regarding the HVAC system failure of an RV:
Maintain and diagnose your HVAC system regularly;
Check the thermostat and air filters;
Look for any other debris in the HVAC;
Moreover, if it is possible, swap out the batteries, and switches in your HVAC system;
If the problem persists, you may need to take it to a service facility.
5. Component Failures and Build Issues
Many travel trailer users report having low-quality build and assembly. The problem may occur from the start of the purchase or even occur later during the use. Some of these problems are: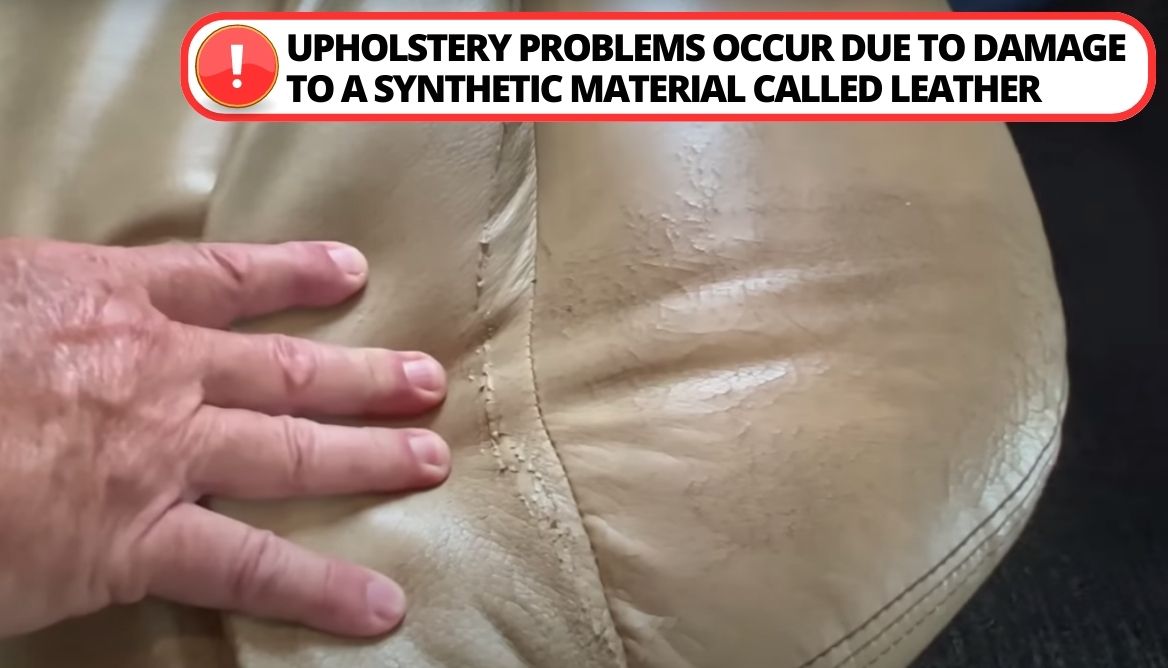 Issues With Upholstery: This issue happens due to damage to the synthetic material, called leather. Due to years of usage, it may get destroyed. The solution to this problem is to replace the leather from the company.
Issues With Furniture: There are many reasons behind damaged furniture. Low-grade material, moisture, and improper usage can all be behind this issue. Again, the only solution is to replace the furniture from the company.
Issues With Loose Screws: Many problems can arise due to loose screws. Rattling sounds are one of the problems due to this issue. You can replace the screw yourself and make sure they are tightly fit.
Other Broken Parts: Coachmen Mirada can suffer from damaged parts, like a broken floor, malfunctioning fridge, poor-quality wiring, broken knobs, and issues with the water heater and AC.
Power Issues: Vehicles' shore power, such as lack of external power;
Faulty Plumbing System: Plumbing systems, such as problems with sinks, the propane alarm, and water systems.
Issues With Exteriors: Problems such as bogus material or dents/scratches.
Because of these problems, your recreational vehicles may become less useful and convenient.
Solution
Here's the breakdown of the solutions for the above-mentioned problems:
Upholstery and furniture often stem from wear and tear. I would suggest reaching out to the company for replacement parts and opting for high-quality materials that can provide lasting solutions.
Loose screws causing rattling sounds can be addressed by inspecting and tightening them regularly.
For broken parts such as the floor, fridge, wiring, knobs, and water heater, the best course of action is to seek professional help.
Power issues and faulty plumbing systems necessitate thorough checks and then fixing them accordingly. Like changing the faulty battery, tightening the loose connections, and covering the leaks.
Exterior concerns like bogus materials or dents should prompt engagement with the manufacturer or specialized RV repair services.
Regular maintenance and swift action are key to upholding the comfort and reliability of the Coachmen Mirada despite these challenges.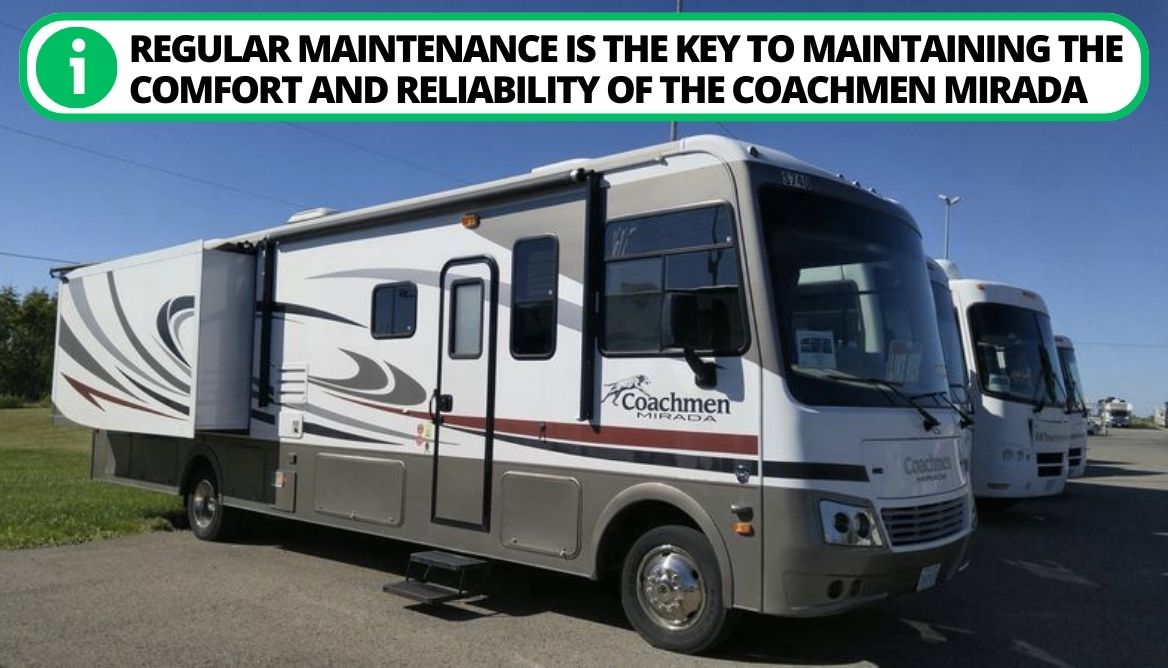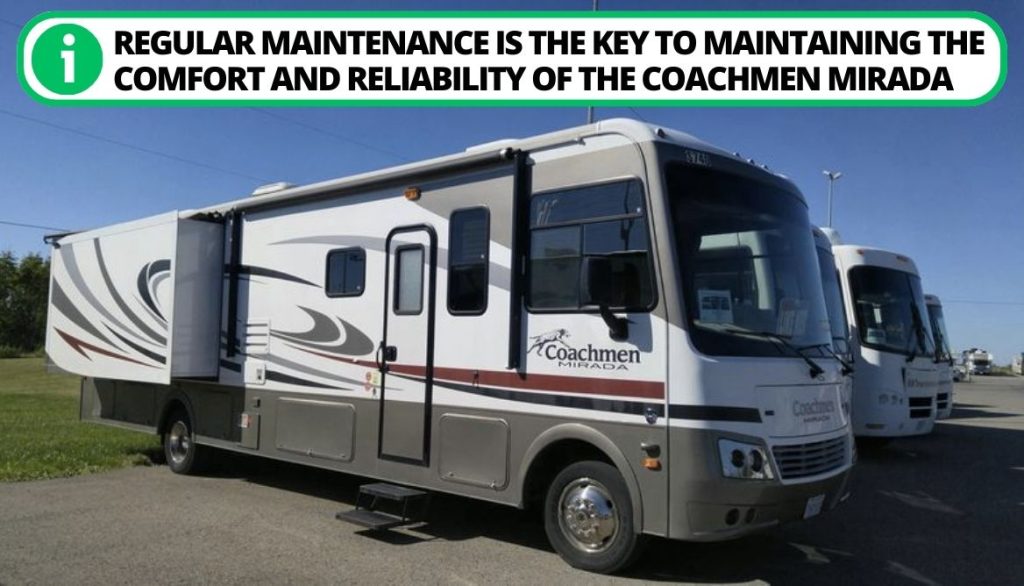 What do the Majority of Owners Say About Coachmen Mirada?
When I checked with many owners of Coachmen Mirada, they gave mixed reviews. Some were positive about their vehicle, while others advised not to buy it.
One user complained about problems with the roof air as they had to replace it twice from Forest River.
Another consumer said that the vehicle started giving many issues on the first day of purchase (Second-hand purchase but under warranty). They have to replace various parts, costing them additional charges.
Although many issues related to propane alarm, ventilation, faulty sensors, and leakage were persistent, the main problem was the customer service of the company. They charge you for the multiple repairs, despite it being in the warranty. Many times, they took your vehicle for workmanship and you get it after months.
FAQ
Is Coachmen RV good quality?
Yes Coachmen RV is a good quality vehicle. Although customers experience some issues, this RV pays in the long run. 
What class is a Coachmen Mirada?
Coachmen Mirada is a class A gas motorhome.
Which is better, Coachmen or Winnebago?
Coachmen is better in terms of affordability, value, and floorplan. While Winnebage is better in terms of build quality, customer service, and overall performance.
Conclusion
Summing up, Coachmen vehicles are meant to provide a home-like experience on the road. Where these RVs are petty good for outgoing journeys and traveling, they often face many issues.
If you face a rattling sound from slideouts, try lubricating them. To fix water leaks, you can try to close the leaking spot with electrical tape and sponge out the water. Also if there are issues with suspension, opt for new sway bars or sumo springs.
However, in severe cases, you have to consult the company's service or an expert.
Nevertheless, have you faced any issues with Coachmen Mirada, and how did you solve them? Let me know your experience with us in the comments below.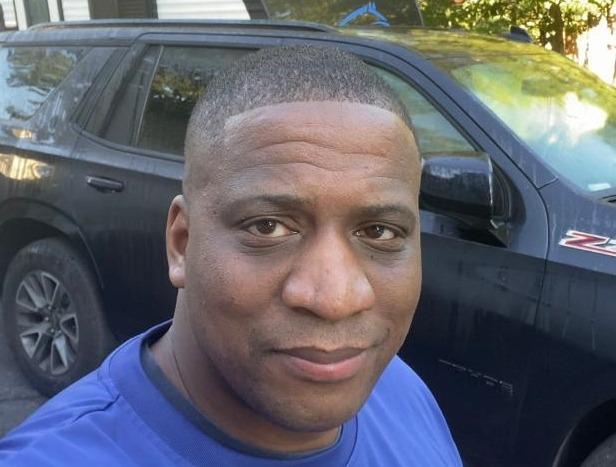 I`m a current Law Enforcement Officer working within the Counterterrorism Bureau in New York State. I have been Camping for over 20 years. My styles of camping include tent, car, truck, van, and RV travel trailer. I have a YouTube channel where I teach all types of camping with an entertaining method: https://youtube.com/@TheSmallsRVAdventures