Top 8 Best RV Stabilizers [Buying Guide]
Product Name
Image
Pros
Price
Camco Olympian
The installation process is pretty simple.
It is made of highly durable cast aluminum.
Highly versatile in design and use.
You can adjust the height from 11 inches to 17 inches.
Extremely efficient in reducing unwanted movements.
Ensures stability and leveling.

Check Price on Amazon

Eaz-Lift Scissor Jack
Easy installation.
Superb weather resistance.
Very affordable price.
Made of heavy-duty steel with powder-coated finish.
Can be used on a range of different vehicles.

Check Price on Amazon

Husky Slide-Out Stabilizer
Weather-resistant and durable.
Heavy-duty metal construction.
Can be adjusted in height from 21-inch to 37-inch.
Comes with a sink pad (6-inch).
No assembly is required.
Does a fine job to stop your RV from rocking.

Check Price on Amazon
RV stabilizers are stands or jacks in a series that halt your RV from moving vertically or laterally. These stabilizers are frequently used with the RVs that are towable. These include the likes of fifth wheels and travel trailers.
Out of hundreds of tools, picking the best RV stabilizer can be overwhelming. This guide will serve as a starting point for you to focus on what you need to know before purchasing.
We have compiled the best RV stabilizer reviews and a buying guide so you can make an informed decision.
So, keep reading for all the information on these RV stabilizers!
Best RV Stabilizers Reviewed
Camco is certainly one of the brands that most RV owners might have come across. The Olympian RV jack by Camco comes with an array of handy features.
First of all, it is made of cast aluminum which means that it is extremely durable. The stabilizer is going to last for many years.
It can handle corrosion and rust pretty well. It will provide your RV with an adequate amount of leveling and stability that it requires when parked. This is something that most RV stabilizers cannot achieve, no matter what their design is.
This RV stabilizer comes with a total load capacity of 6000 lbs. You can either buy a 2-pack or 4-pack based on your requirements, where the latter is designed for larger RVs. Moreover, you can conveniently change the heights of these stabilizers from 11 inches to 17 inches based on the level of the ground where you have parked your trailer.
However, there is one slight issue. These stabilizers are not that great when you use them on an uneven surface or a rough terrain.
Pros
The installation process is pretty simple.
It is made of highly durable cast aluminum.
Highly versatile in design and use.
You can adjust the height from 11 inches to 17 inches.
Extremely efficient in reducing unwanted movements.
Ensures stability and leveling.
Cons
At times it is difficult to use on rough terrains.
This scissors jack will make sure that your RV remains in a leveled and steady position at all times when it is parked. Eaz-Lift has made it in a way to make sure that it makes your RV life much easier.
To begin with, this jack can be adjusted in terms of height from 4 inches to 24 inches. Therefore, it is highly adaptable which ultimately means that you can use it in various situations. If you are looking for a versatile RV stabilizer then your search is over.
You can comfortably use this scissors jack on your travel trailers, pop campers, and other larger RVs with absolutely no hassle. It also comes with a total load capacity of around 7500 lbs which is reliable for most vehicles.
This RV stabilizer features heavy-duty steel construction. It means that it's going to hold up pretty well against corrosion and rust. You can comfortably use it in various weather conditions. Moreover, it handles the weight that you put on it pretty well because of its robust construction.
Another feature that adds to its overall durability is the powder coating with which it comes. Powder coating handles outdoor elements very well. It can withstand the onslaught of weather too. This jack will continue to perform for a long time to come no matter what. You get plenty of value for money because these jacks are pretty affordable.
However, most people have complained about these RV stabilizers being too heavy. Moving them from one place to another is not an easy job.
Pros
Easy installation.
Superb weather resistance.
Very affordable price.
Made of heavy-duty steel with powder-coated finish.
Can be used on a range of different vehicles.
Cons
You might feel that these jacks are pretty heavy to lift.
This slide-out stabilizer by Husky is another very durable product. You won't find many options that are better than this one. It comes with several positive features which is why it's a very reliable product for all RVers out there.
First, it is made of highly durable metal steel. It can hold up pretty well against any wear and tear in the long run. Apart from that, it also comes with a highly reliable powder-coated finish that will prevent corrosion and rust from occurring.
The powder-coated finish can also assist in dealing with any issues that harsh weather conditions might cause. With this finish, it can handle snow, rain, and moisture exceptionally well.
The best part is that you won't have to assemble anything. It means that you can conveniently start it using straight out of the box this is a feature that you will cherish a lot if you are not very fond of maintenance jobs,
Moreover, this jack has been proved to be exceptional in making your RV extremely stable. If you are thinking that your RV will start rocking with these jacks, you need to think again.
Furthermore, you can conveniently use these jacks on different vehicles, including motorhomes, campers, trailers, and RVs.
Pros
Weather-resistant and durable.
Heavy-duty metal construction.
Can be adjusted in height from 21-inch to 37-inch.
Comes with a sink pad (6-inch).
No assembly is required.
Does a fine job to stop your RV from rocking.
Cons
The sink pad begins to deteriorate over time.
The Lippert stabilizer jack is one of the top products, and many of the RV experts prefer to use it over other options. All the credit goes to the electric operating system of this stabilizer jack. It means that you won't have to do any labor while using this device.
It also means that you won't have to crank any of those manual jacks to get them into place. Everything will be handled by a Lippert stabilizer jack like your true RV assistant. You will only have to hit the switch, and the jack will start extending on its own.
From there, it will only take a few moments, and your trailer will become stable. If you don't like handling these kinds of jobs when you will find this stabilizer jack pretty handy. But that's not all that it can do for you.
The switch of this jack is completely waterproof. If you will use it outside in tough weather conditions, you will find this jack pretty solid. But some users have complained that it faults in extremely rough conditions like under heavy snow.
The device is not that difficult to install, and you will only have to bolt into the frame of your RV, and it will work even on the soft ground.
But with so many features on offer and the electric unit that controls this jack, the convenience does come at a cost, and you might feel that the price tag is too big to go for something that you will be installed outdoors under a larger trailer. There are other less expensive options available that you can avail.
Pros
Extremely simple installation process.
Very convenient and facilitating to use.
Features an electric operating system.
Significantly improves your RV leveling system.
Features a waterproof kit for the switch.
Cons
Not for extreme conditions.
Slightly expensive.
This telescoping stabilizer might give you a look and feel that it will not withstand the tough outdoors. But this is where you are thinking wrong because it brings everything to the table that you would ever need from an RV stabilizer.
One of this stabilizer jack's top features is that it doesn't take much time to install. Most of the users of this product use it precisely due to this feature.
It even comes with handles on it that allow you to comfortably move the jack around. This is a feature that you won't find that easily on most of these products out there.
Each of these jacks can comfortably support up to 650 lbs. Therefore, you can use them to make sure that your RV remains stable. With durable construction, this jack is going to perform extremely well. But it also means that you will need more of these jacks, especially if you have a larger vehicle.
However, some users have expressed their reservations regarding the painted finish that this jack has. It is not going to be a very reliable option against rust or corrosion in the long run. But you can continue repainting it whenever needed.
Pros
Easy to install and use.
Durable construction.
Each jack can support up to 650 lbs.
Height can be adjusted from 11.5 inches to 17.5 inches.
This jack comes with a handle for easy mobility.
Extremely versatile.
Cons
Not the best option for larger vehicles.
Here's another brand that you might have come across as an RV owner. It is considered to be one of the best in the industry for making RV accessories and add-ons.
This RV jack's design and construction are to prevent sway, and this is something that most RV owners love about the stabilizer jack. Another thing that they loved about this jack is the ease of installation, but not all Valterra jacks have it.
When it comes to storability, this jack will not disappoint you. The jack comes with a foldable design, so you won't find it difficult to store it away somewhere when you are not using it.
Moreover, you can comfortably make adjustments to its height from 14 inches to 28 inches. With the height adjustment you know you can use it with various vehicles running from campers, motorhomes, RVs, travel trailers, and various other large vehicles.
It also has a very durable construction that resists rust and corrosion. With all these features on offer, it still is a pretty affordable RV stabilizer.
But some people have shown their concern about these jacks, especially when using them with larger vehicles. If you use these jacks too frequently with large and heavier vehicles, then they will not last very long.
Pros
Extremely versatile to use.
A top choice for smaller vehicles.
Foldable design for convenient storage.
Height adjustability from 14 inches to 28 inches.
Very effective in stopping sway.
Cons
Not the best option to use with larger vehicles.
This Eaz-Lift fifth wheel stabilizer jack features a tripod design. If you are an RV owner who is looking to add more stability right in the font of your fifth wheel, this is a practical option to consider.
This stabilizer jack comes with a total load capacity of 5000 lbs. It will cover all the needs of the font of your fifth wheel when it comes to stability. This jack will effectively carry out this job as it will prevent your trailer from swaying or rocking without any problems.
This stabilizer jack is very easy to adjust as well. As it's a tripod jack, there are footpads present at its feet. You can adjust these footpads outwards or inwards. For any minor adjustments, you can use the adjusting lever present right at its screw level.
It means that you have control over how you want to experience this jack under your stabilizer. Of course, with these controls, you can use your stabilizer jack more efficiently according to your needs.
That's not all!
This device also comes with a foldable design which means that you can store it conveniently when you are not using it. It is one of the top RV stabilizers, and this fact is further established when you find out that it comes fully assembled.
But it is not designed to tolerate heavy-duty trailers or extreme conditions. So, durability is slightly at stake here.
Pros
Foldable design for easy storage.
Around 5000 lbs of load capacity.
Fully adjustable.
It comes ready to use out of the box.
Pretty simple to install and use.
Cons
Not the best option for extreme uses.
Here's another stabilizer jack by Camco and it goes to show the overall worth and reliability of the brand! This adjustable RV jack is the perfect choice for you if you're looking to stabilize the steps of your rig. These steps can get shaky at times, and you will need a stable RV jack to tackle this issue.
With the height adjustment range going from 9 inches to 14 inches, this jack is a top choice for you to use for a variety of RV steps. Your trailer will get a tremendous amount of support and stability from it, and you won't experience any movement in that particular area.
The reinforced base of this jack is 6 inches in size. It will ensure that the jack has a stronger contact with the ground, guaranteeing a stable environment. The total laid capacity of this jack is 5000 lbs, and it can stabilize anything for you.
This product is not difficult to install and use. But some of the customers have reported that the screw system that is there on this jack is very tight. If you are looking to work with it, then you will need to put in a lot of effort.
Apart from that, we couldn't find anything on the negative side with this stabilizer jack.
Pros
It comes with a load capacity of 5000 lbs.
There is a large reinforced base at the bottom.
You can conveniently adjust it from 9 inches to 14 inches.
It is incredibly easy to install and use.
This stabilizer jack does come with an affordable price tag on it.
Cons
The screw system on this jack is pretty stiff to tighten or work with.
How to Choose the Best Stabilizer For RV?
RV stabilizer jacks come in all shapes and sizes. Many brands offer their products for leveling and sway-controlling that making a selection for the best product becomes a bit too overwhelming.
Therefore, we have developed this guide for you in which we will highlight some of the important features that you will need to keep in mind when buying such a product.
RV stabilizer types
There are different types of RV stabilizers, and they all serve different purposes.
Scissors stabilizer jacks have a mounted position and are present between your RV tires and they offer excellent stability. They are best suited for handling the bounce, and they are pretty versatile because you can use them on different vehicles. However, they are somewhat difficult to install.
Then there are steady fast stabilizing jacks which are very easy to install. These jacks are excellent in handling bounce, but they are more expensive than other types of jacks. But when you are getting quality, you can always pay a bit more.
Universal stabilizer jacks are best suited for 5th wheel trials, and they eradicate sway and movements almost entirely. Some of the models are very comfortable to install. But if you have packed a lot of stuff in your RV, you need to go for another type of jack.
Tripod stabilizer jacks might not tend to hold up as well as others. But these jacks handle side to side motions pretty well. But they are pretty easy to install and don't cost you much either. The setup process doesn't require any tools either.
Materials
As stabilizing a large vehicle is not an easy task and only the sturdiest of materials can do it effectively, your RV stabilizers need to be made of such materials. Some of the best materials in terms of durability are metals, especially stainless steel, cast aluminum, or other elements and their alloys.
When a stabilizer features heavy-duty construction, it will keep your vehicle stable and will prevent any movement from occurring when you have parked it. Materials and their quality have a huge role to play in the overall durability of an RV stabilizer. Still, you must consider different kinds of coatings to enhance their overall durability.
For instance, powder coating is one of the most reliable coatings because it can handle external elements very well. Paint can also work to prevent corrosion and rust, but a powder-coated finish is the best.
Design
A high-quality design is a must for your RV stabilizer. Even good quality materials are not going to do anything if the design is a total failure. It needs to be effective enough to carry out the job in an efficient manner.
For determining the efficacy of a design, you need to make sure that you don't need any additional tools for support. The stabilizer needs to hold its ground on its own and must come with a durable structure.
You can assess the efficiency of design by noting its load capacity. Typically, you can go for a stabilizer that comes with a high load capacity. With a higher number, you can expect a stabilizer to hold up well.
Price
Cost-effectiveness is one of the top features of an RV stabilizer. The goal here is to go for the products that offer the best ratio in terms of cost and performance. When you have created a budget for yourself, you will find out that it will simplify your quest to find the best products that meet your needs.
But make sure to be more realistic in your approach when finding the features under a price tag. For instance, if you are looking for a waterproof jack or one with corrosion or rust resistivity, prepare yourself to spend more.
RV Weight & SIze
Another integral aspect that you must think about when buying an RV stabilizer is the size and weight of your RV. you need to go for a jack that can conveniently support the size and weight of your RV.
The stuff that you have placed inside your RV also needs to be factored in. With proper weight distribution, you can get more out of your stabilizer. But first, you will need to determine how much is there to be supported and what kind of jack will support it.
Leveling vs stability
This is a choice that you will have to make when choosing RV stabilizers. Some jacks will provide you with leveling capabilities, while others are more geared towards stability. The best option for you to consider. The stuff you have inside your RV also has a role in making a choice here.
For instance, some appliances like your refrigerator need to be properly leveled to work adequately. But you will need stability to prevent sway or rocking from happening. This is especially the case if you are on a slope or an uneven terrain.
Installation
You must keep in mind that these products are not designed to stress you out. Therefore, when installing or using them they need to be very simple and convenient. You won't have to waste an entire day installing your jacks. Just get them on and get back to what you were doing.
But determining how each product turns out to be when it comes to installing is pretty difficult as well. Due to differences in design and materials, each model comes with different instructions for installation. You can take assistance from those online reviews again here as they will guide you on which model to go for and which one to avoid.
FAQ
Why is an RV stabilizer necessary?
The primary objective of an RV stabilizer is to keep your trailer stable and steady. But there are various other benefits on offer here as well. Some of the jacks also come with stabilizing pads.
Apart from that, these pads will keep your jack safe from getting into contact with hard surfaces as well. And these pads come with your stabilizer. Some models also come with leveling systems to help you encounter those rough terrains. Moreover, you can conveniently detach your vehicle from the trailer and drive off if you have these stabilizer jacks in place.
What are some good RV stabilizer brands?
Some of the good RV stabilizer brands are Camco, Husky, and Eaz-Lift. You will find the RV stabilizers jacks from these brands in our list of best products above as well. These brands have been around for a long time.
They understand the different needs and wants of their customers and how the products actually work. They utilize this information in the design and development processes and offer some of the best products that money can buy.
Conclusion
There you have it. Now you have everything you need to know about RV stabilizers. The winner of this round-up of best RV stabilizers is the Camco Olympian. It is made of high-quality stainless steel and has a robust design. You can conveniently adjust its height from 11 inches to 17 inches, and its total load capacity is 6000 lbs.
A close runner up is the Eaz-Lift Scissor Jack with a height adjustment bracket that ranges between 4 inches and 24 inches and a total laid capacity of 7500 lbs.
You just need to make sure that the materials used in the construction of these jacks are of high-quality and these jacks are pretty easy to install. Also, keep an eye on these stabilizers' total laid capacity and height adjustment factors when making a purchase.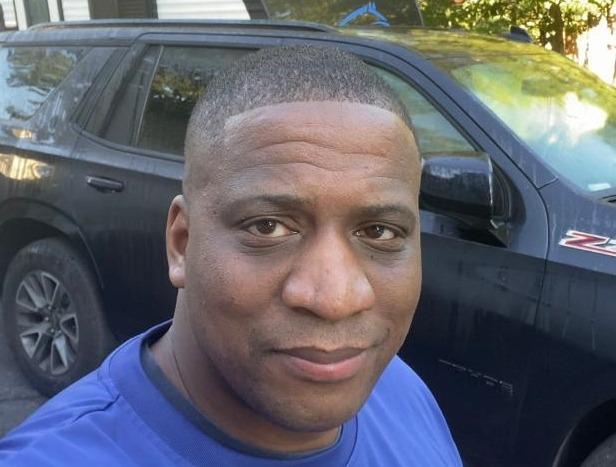 I`m a current Law Enforcement Officer working within the Counterterrorism Bureau in New York State. I have been Camping for over 20 years. My styles of camping include tent, car, truck, van, and RV travel trailer. I have a YouTube channel where I teach all types of camping with an entertaining method: https://youtube.com/@TheSmallsRVAdventures