Top 8 Best Portable Ice Makers for RV [Buying Guide]
Product Name
Image
Pros
Price
Igloo ICEB26
Control panel with LED indicator lights
Nine cylinder-shaped ice cubes in 7 minutes.
Ice basket and ice scoop.
The transparent top lid.
Allows storage of 2 pounds of ice

Check Price on Amazon

Luma Comfort Ice Maker
Clear ice cubes.
BPA certified parts.
Luxurious design.
Produces 28 pounds of crystal-clear ice.
Stainless steel finish.

Check Price on Amazon

Vremi Ice Maker for Countertop
Energy Efficient.
Cylinder-shaped ice cubes.
Comes with warning lights.
No complex installation.

Check Price on Amazon
For people who love traveling in hot weather and staying in RV, they must consider buying the best portable ice maker for RV. The best part about these ice makers is, they are easy to use. And with the latest technology advancements, several high-end ice maker machines help you enjoy chilled drinks.
With a wide range of portable ice makers in the market, you need to choose the right one, which comes with convenient features and meets all your needs. Moreover, if you love to hit outdoor in summers, getting a portable ice maker will help you enjoy your drinks throughout the journey.
So, what are you waiting for? Dive in to find out all about the best product reviews and much more.
Best Portable Ice Makers Reviewed
Seeking the best portable ice maker for RV, which is convenient and comes in a compact size? Get your hands on this retro red color ice maker, which looks aesthetically appealing and produces ice for all your needs.
What makes it unique is the vast ice-making capacity where the water tank is filled, and the unit produces around 26 pounds of ice that too in a 24 hours duration. Keep your drinks cold throughout the day with immediate ice freezing capacity in less than 7 minutes.
It makes nine cylindrical-shaped ice cubes and stores around 2 pounds of ice each time in the ice basket capacity. The water tank capacity in this ice maker is around 3 quarts. Plus, a control panel is illuminated with the LED lights making it simple to read and understand.
Moreover, the electronic panel allows you to know all about water addition and when the ice basket becomes full, grab the ice cubes for the drinks.
It comes with a large transparent lid, which allows easy viewing of all the ice cubes. Enjoy using ice cubes with this portable ice maker, which comes with a removable basket to transfer all cubes.
You can serve the ice cubes using an ice scoop in the beverage glasses. It also features the drain plug, allowing easy drainage of water through the unit when you do not use it.
Overall, this stylish portable ice maker is perfect for keeping your beverages chilled.
Pros:
Control panel with LED indicator lights
Nine cylinder-shaped ice cubes in 7 minutes.
Ice basket and ice scoop.
The transparent top lid.
Allows storage of 2 pounds of ice.
Cons:
It needs periodic checking of the water reservoir.
Luma Comfort sports a sleek, stainless steel finish with modern ice-making technology. Get hands-on with this attractive ice maker, which makes ice within minutes.
This portable ice maker for RV is suitable for use whether you are traveling on the road or at home. This ice maker covers all your needs and produces around 28 pounds of restaurant-style, crystal-clear ice cubes in 24 hours.
The clear ice made by this ice maker melts slowly and looks better. Enjoy sipping fancy cocktails or favorite summer beverages with this ice maker. Moreover, it comes with full ice indicators and low water, which means you don't need to make rounds.
It comes with an LED control panel and a seamless, space-conserving design. Indulge in clear ice within minutes by just filling it with water and turning it on.
This compact and hassle-free ice dispenser require no installation. Take perfect control of this ice maker, which is easy to use and set. It just needs 15 minutes of freezing time in each cycle to get immediate ice cubes. Grab this ice maker, which produces around 28 lbs of ice in 24 hours.
It comes with extra-thick insulation, which keeps your ice cubes cooler for a longer time because of the ultra-insulated storage area. Moreover, if you forget about the previous ice cubes, all the melted water goes down the drain and makes new ice ready for you.
There is nothing to learn about this ice maker as you just need to turn on the unit and choose the ice cubes' size. The indicator lights will switch on and let you know; ice is ready.
 Pros:
Clear ice cubes.
BPA certified parts.
Luxurious design.
Produces 28 pounds of crystal-clear ice.
Stainless steel finish.
Cons:
Ditch all your frustrating ice cube trays or the clunky freezer ice cubes, and treat the stunning bullet-shaped ice cubes with this Vremi VRM010636N portable icemaker.
It's a stunning ice maker that looks aesthetically appealing and makes a lot of ice in 8-10 minutes. This sleek-looking, small appliance makes 26 pounds of ice cubes each day and holds around 1.5 pounds of ice in the bucket.
The compact design of this ice maker measures 9.5x12x13.5, making it fit nicely over the countertops. Plus, it comes with 2.2 liters of the water reservoir, which recycles water that melts ice to produce ice cubes.
This smart portable ice maker tells you when to refill. As soon as the basket gets full, it shuts off the machine. It comes with a serving scoop and requires no complicated installation.
It runs at 120 watts energy-efficient reservoir with the cooling compressor. Comes with warning lights, which indicates that the drawer is full of ice and stops production immediately. It also saves energy and prevents ice cubes' overloading—chill icing with this fabulous portable ice maker.
This ice maker makes fast ice within minutes without you lugging over the enormous ice bags or freezers.
Besides that, if you love noiseless ice makers, it's one of them as it keeps things freeze and breezy without any noise. Enjoy an elegant ice cube solution with this energy-efficient ice maker.
Pros:
Energy Efficient.
Cylinder-shaped ice cubes.
Comes with warning lights.
No complex installation.
Cons:
You need to refill the ice maker with fresh water every day.
As soon as you read out the name Frigidaire, you can visualize the quality, built, affordability, and much more about the products.
What makes it unique is the large window, which allows easy visualization of ice level, checking, and monitoring. Enjoy chilled drinks within 6 minutes and enjoy a production of 26lbs of ice each day.
Plus, it is noiseless and comes at a soundless than 38DB. Moreover, it works at 200W and features an ice basket that comes with a capacity of 1.2kgs.
It comes with an LED design, which allows easy checking of ice level and the size of ice cubes you prefer. You can easily see the shovel and the ice basket as this ice maker comes with a large see-through window.
It comes with an air outlet that allows you to indulge in a party and helps you clean through when you want to empty the ice maker using the drain plug.
Produce clear ice cubes like never before with this ice maker machine that produces nine ice cubes in just 7-15 minutes while adding them to your chilled beverages.
Get the portable ice maker while going for RV and indulge in sipping the cold drinks. Moreover, it comes with compressing cooling.
Pros:
Opaque ice cubes.
Produces ice cubes in a few minutes.
The large window allows easy visuals.
Comes with a convenient drain plug.
It also comes with an ice shovel that helps in the easy removal of ice.
Compact, contemporary design.
Cons:
The drain plug underneath the machine makes it challenging to drain water.
Euhomy's ice maker machine produces 24 ice cubes at a time. It makes ice cubes after every 12-18 minutes. It allows the users to adjust the ice cube thickness based on their needs, which will enable you to indulge in a chilled drink.
You can indulge in automatic cleaning by just pressing the timer button for five seconds. Enjoy easy to use ice maker when going on an RV. Moreover, it comes with a timer that allows 8 hours delay and offers perfect on-time ice cube production.
The LED indicator lights eventually switch on once the water is not enough within the water tank. Moreover, it also indicates when the ice bucket becomes full. Remove all the extra ice cubes once it reminds you.
Enjoy putting ice cubes in drinks now with this ice maker that holds around 2.2 liters of water, which minimizes the need to refilling water. Once you fill it, you can produce five ice cubes cycles resulting in 20 full ice cubes. The recycling system in this ice maker machine collects all melted water and filters it for reuse, ensuring no water waste.
It comes with an efficient and quiet cooling refrigeration technology with efficient compressors that ensures top-notch ice cubes' quality production. Also, there is no such noise with this ice maker, plus it saves energy and provides a peaceful environment.
The user-friendly features and freestanding design with versatile placement make it one of the best portable ice makers for RV
Pros:
Top-notch quality ice cubes.
Automatic cleaning function.
LCD plus a digital display.
Comes with a water recycling system.
Simple to use.
Highly efficient compressor.
Cons:
Produces large chunks rather than small-shaped ice cubes.
Magic Chef is portable and can be placed on a countertop, allowing you to make around 27lbs of ice cubes each day.
The portable, compact, and lightweight ice maker make it quite handy and easy to use. It's just that you need to sip the chilled drinks while entertaining your friends and family members.
Never go anywhere without ice again and miss all fun as this ice maker by magic Chef is incredible. It makes ice cubes in dual sizes in just seven minutes.
Moreover, it can conveniently hold around 1.5lbs ice each time. This ice maker features a digital control panel that allows you to empty the storage bin once it's full. It takes around nine ice cubes in each cycle.
Stop carrying large bags of ice with you, which is a complete hassle, plus it takes lots of space. Get this ice maker, which comes in a complete package of manual, ice scoop, ice basket, ice maker, and a warranty card.
Pros:
Lightweight and portable.
Compact design.
Available in stainless steel finish.
Comes in a complete package.
Cons:
The ice cubes don't last for longer.
A bit noisy.
This ice maker comes in an elegant design with a plastic and stainless-steel material. The entire family with the Opal ice maker, which makes delicious ice cubes for RV. The dimensions of the product measure around 13.43″ W x 16.5″ H x 17.5″ D with 47 lbs. weight.
Plus, it produces 24 lbs. of ice each day with a bin capacity of 3lbs each time.
This machine is Bluetooth-equipped to schedule the device for extreme convenience and can be easily used through a smartphone once you download the Opal app. It indicates once the bin is full and prevents overfilling.
There is no need for a water hookup. You just need to plug it in 120v grounded electrical outlet after filling the reservoir with a specific amount of water.
As soon as the ice melts, all water returns to the reservoir and turns back into ice. Float the small nugget-shaped ice in the favorite drinks. Get excited for RV as you can sip your favorite chilled drinks with a piece of excellent quality ice made through this machine.
This Opal nuggets-shaped ice maker offers crunchy, soft pellet ice. You can conveniently place this ice maker on the countertop, which comes with automatic refills and has a capacity of three pounds.
It's a perfect compact, portable design that allows you to quickly move the ice maker and connect it to the nearby electrical outlet. Enjoy sipping chilled drinks in just 20 minutes.
Pros:
Elegant design.
Features Bluetooth connectivity option.
Allows automatic refills.
Offers 24 lbs. of ice each day.
Cons:
Are you a huge family that's going camping or RV? Then get hands-on with this portable, over-sized stainless steel ice maker, which comes with an ice bucket holding around 2.2 lbs. of ice. Moreover, it offers ice cubes in three small, medium, and large sizes, based on your needs.
Enjoy sipping your favorite beverages with just a drop of few ice cubes from this machine. It produces a nice batch of ice cubes in only 6 minutes. Besides that, this ice maker machine can have 26 lbs. of ice each day, and there is no need for drainage making it an ideal choice for RV.
For people seeking a quick and straightforward way to make ice cubes, this is the ideal ice maker machine. Igloo engineered this stunning machine, which comes with incredible features and ice-making technology.
It comes with an electronic control panel plus the LED indicators to access this ice maker machine. This portable and easy to move ice maker works well for all places, especially RVs, making ice cubes available at your fingertips.
Pros:
26 lbs. of ice cubes in three different sizes.
Stores around 2.2 lbs. of ice at a time.
Comes with an electronic control panel.
Has LED indicators.
Cons:
It cannot be adequately cleaned.
How to Choose the Best Travel Ice Maker?
When you plan on buying a portable ice maker for camper, you need to consider the following things to get hands-on the most suitable one:
Production
The best portable RV ice maker should produce a batch of around 9-12 ice cubes within just 6-7 minutes. This amount of ice cubes is enough for serving 2-3 drinks.
Size
Moreover, you should consider the size while buying the portable ice maker. It should be compact similar to a 4-slice toaster oven leading to less space over the countertop and easy storage while not in use.
You also need to remember that the smaller units work faster with small ice cubes' production than the big, substantial ice cubes.
Smaller units have less room to circulate air, allowing easy production of ice cubes and remaining frozen for a longer duration. So, it's better to know the complete measurements of the ice maker you intend to purchase so that it fits in well.
Underside drain plug
You get a drain plug with the primary ice makers that drain all remaining water once you use it. For easy and quick water drainage, get hands-on on a machine that helps drain water with a drain plug located underneath the machine.
Mesh filter
If you have already used the conventional ice maker in the past, you must know there is a buildup within the device due to the water's natural minerals, which affects the ice production.
After a short use of an ice maker, you will notice the quality of ice decrease because of the water contaminants. It is because of this reason; ice makers come with mesh filters.
Mesh filters protect the ice against all particles and dust, which prevents your ice from any contamination. Moreover, it allows you to indulge in the perfect taste, aroma, and look.
It keeps the machine clean without any endeavor. However, you need to replace the mesh filters every year for the ice maker's best performance.
Self-cleaning
This option is present in premium ice maker models. With the advancement options, cleaning the portable ice makers seems easy without any hassle.
Timer function
This allows the users to turn on or off the machine accordingly based on their schedule. This function is not necessary, but some buyers might find it useful.
The shape of the ice
Portable ice makers of most brands produce pearl ice or bullet-shaped ice, which seems perfect for soft drinks, blended drinks, iced tea, and margaritas. Such is shaped with a hole in the middle and is white or cloudy.
However, such ice cubes cool the drink immediately and alter the drinks' flavor directly. That is why it's suitable for the crescent or diced ice for cocktails or whiskeys.
Other than these, some brands offer nugget ice cubes that seem ideal for soft drinks, fountain drinks, plus blended cocktails. Such chewable ice seems easy to break as soon as you chew it. So, to satisfy your cravings, it's best to get your hands on the nugget ice.
Cost
Portable ice makers are usually available at affordable prices. However, when you buy one, ensure you compare the prices of products with different brands. Consider the specific needs when you buy a product and look at the price tags.
Performance
With the size, price, and production, you also need to ponder over performance. So, if you need a machine that makes lots of ice cubes, get your hands on the device that offers a larger production.
Appearance
When you buy portable ice makers for the RV or the small kitchens, looks are not necessary. However, if you love aesthetics and eye-appealing machines, get hands-on with the one that looks beautiful. Moreover, the capacity and functions of the machine are essential while buying a portable device.
Ease of use
The portable ice makers for RV are easy to use. There is a wide range that comes with basic instructions and intuitive controls. This makes machines easy to use. Plus, there is no need to install the device professionally.
Durability
Whenever you buy new products, consider durability along with other features. However, you cannot judge sturdiness with the looks. So, you need to purchase the product and assess its resilience.
Choose the products by reliable brands as they are comparatively more durable in comparison to the lesser-known ones. Usually, ice makers are rugged and come with a good warranty.
FAQ
What is the mode of action of portable ice makers?
They work similarly to the traditional freezer ice makers. They pump water in the rotating ice trays. The fan and the compressor then freeze this water, turning it into ice. The warm refrigerant then releases the ice into the bin.
Is it necessary to clean the portable ice makers?
Some premium model ice makers come with a self-cleaning feature, but most of them require manual washing and emptying. To eventually clean the ice makers, read the instructions. Rinse it and wipe it using a clean cloth. Now let it dry with the open lid.
Conclusion
Now you know all about the best portable ice makers for RV and their features. It would be easier to choose the best machine that meets all your needs. The most important advantage of choosing the ice maker machine is, they produce efficiently and quickly by automatically dropping it over the storage tray.
The winner of this roundup is none other than the Igloo ICEB26. What makes it stand out is the convince to use and compact size. What makes it unique is the 26 pounds ice-making capacity with a single water tank. Now you can keep your drinks cold whenever you need with its immediate ice freezing capacity of fewer than 7 minutes.
If you're looking for a budget option, go for Vermi.  This small appliance can make 26 pounds of ice cubes and holds around 1.5 pounds of ice in the bucket.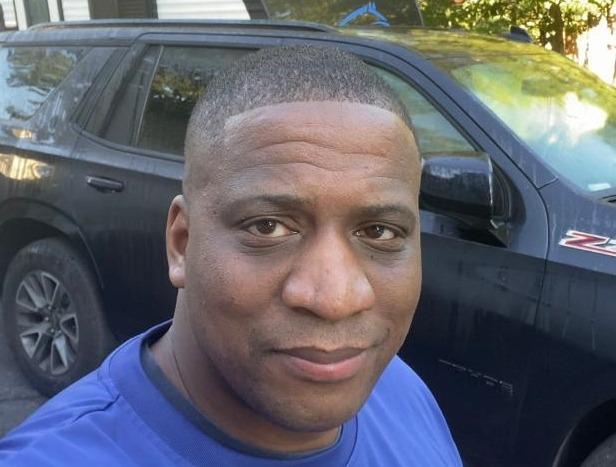 I`m a current Law Enforcement Officer working within the Counterterrorism Bureau in New York State. I have been Camping for over 20 years. My styles of camping include tent, car, truck, van, and RV travel trailer. I have a YouTube channel where I teach all types of camping with an entertaining method: https://youtube.com/@TheSmallsRVAdventures