Top 6 Best Small Lightweight Pull Campers
Small lightweight campers have many benefits including:
Easy to drive
Easy to tow with any car
Affordable
Easier to store
Less fuel consumption
And more
Fuel efficiency has become an important feature of any vehicle. Car manufacturers these days look for various innovative technologies to integrate into the vehicles.
But when we talk about a recreational vehicle, fuel efficiency becomes more of a problem. The sheer size and weight of these vehicles make them extremely difficult to be fuel-efficient.
You will need small, lightweight pull campers behind your wheels to keep fuel consumption at a minimum.
So here are some of the best small, lightweight travel trailers to pull behind your car!
Best Lightweight Campers That You Can Pull with Almost Any Car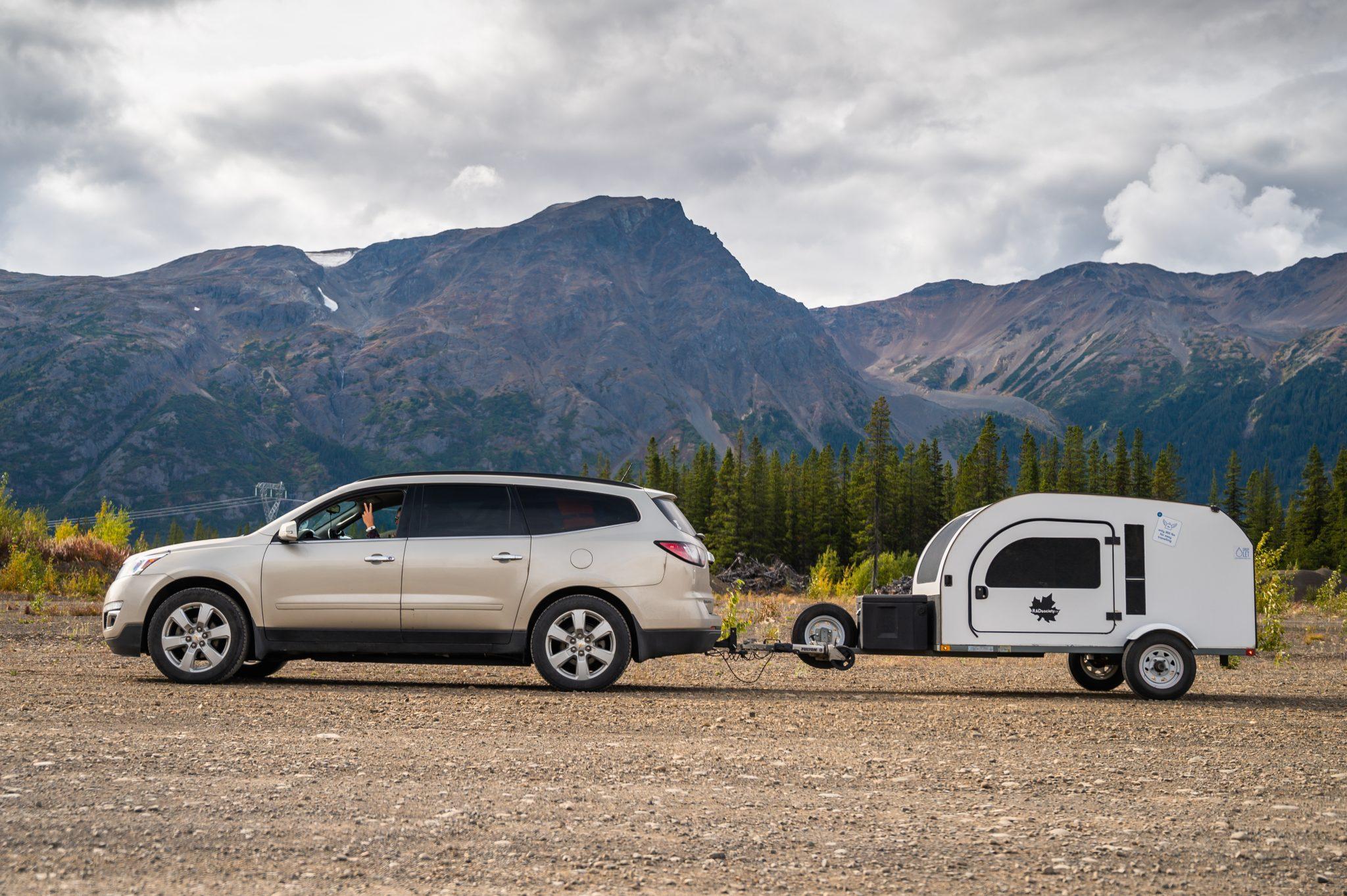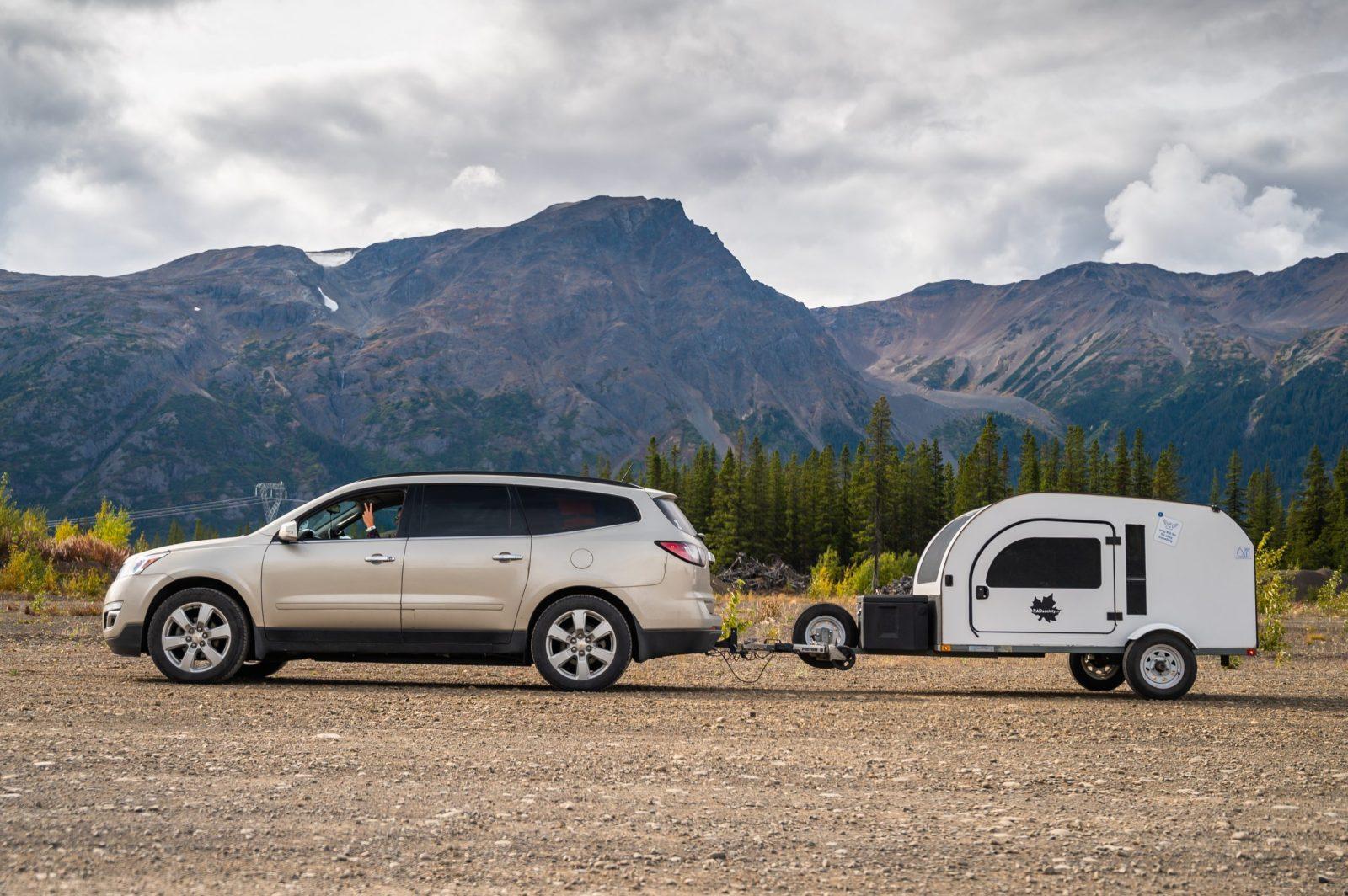 The Droplet Trailer is a small-sized trailer that features high-quality construction to provide you with a worry-free experience. The teardrop design has the finest materials to ensure durability.
Its pod structure has a blend of insulating materials, including high-end laminates, and integrates the techniques involved in aircraft and boat building.
The lightweight (950 lbs) allows you to tow it behind most small cars including VW Golf or Toyota Matrix and even electric vehicles like Tesla Model S or Nissan Leaf. Despite being small, it's pretty spacious and bright inside.
Its cabin interiors are all built around a very comfortable 6-inch-thick queen size memory foam mattress. So there is a comfortable space for two people in it.
When we talk about the storage space available, you can access 2 shelves and 2 cabinets right above the bed. You can use this space to store your gadgets and clothing.
Moreover, large-sized felt pockets are just at an arm's stretch on the doors on both sides. You can use these pockets to place your night essentials.
You can use the half dome window on the front end to look outside and enjoy the scenery. This window also makes the interiors bright in the day, and when the night comes, this window can be used for stargazing.

The side windows are tinted and have a 26% light transmission to prevent heat transmission and ensure privacy. For convenient access, there are doors on both sides. You don't have to cross your partner and access the door at night time.
Additionally, this trailer has an excellent airflow with a big sized yachting hatch. This hatch comes with a lockable airstream to keep the interior space fully breathable at all times.
These windows also swing open outside and the side vents to keep the air circulation as natural as possible. Furthermore, the Droplet Trailer is an all-season camper because it comes with laminated aluminum foam in the walls.
You can use the LED lights in the cabin for reading. You don't even need a switch to turn them on or off; just tap them at will. It also features a quick charging USB plug that you can use when you have your Droplet Trailer plugged into the campsite.
That's not all!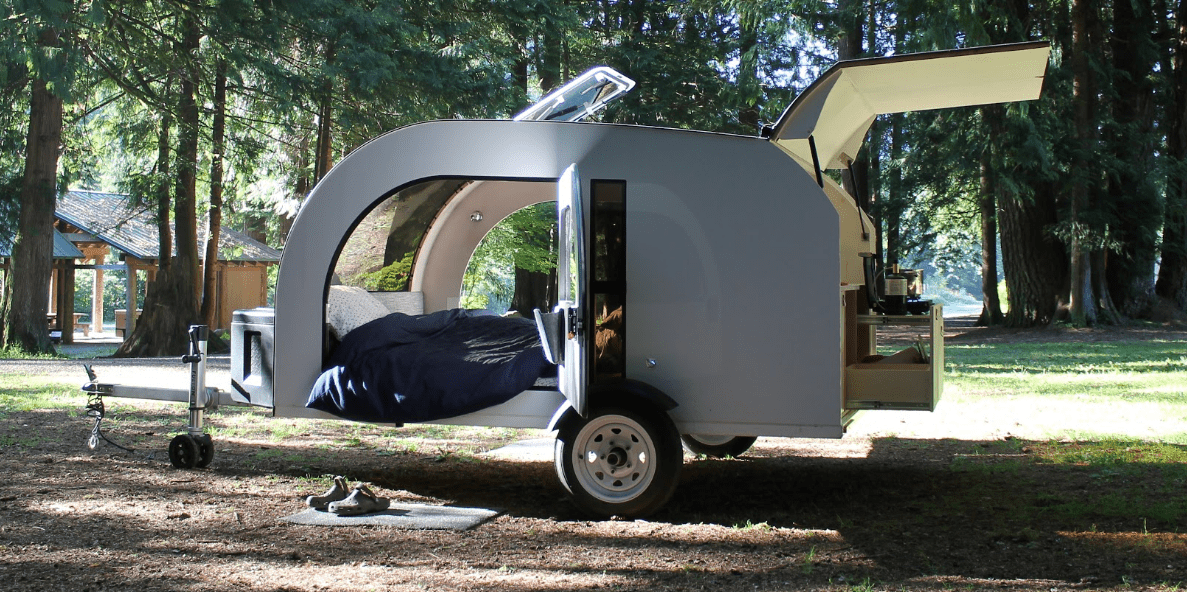 The Droplet Trailer is a fun little space for your cooking endeavors as well. There are a countertop and a backsplash that are both made of acrylic material. It means that these spaces are not only easy to clean, but they look fantastic too.
You can use the backsplash to hang your dishes. The kitchen section also has a couple of LEDs, and again, you just need to tap them to turn them on or off.
There is a 12V refrigerator in it that slides out and a 2-stove burner. Both of these add-ons are portable so you can take them to the beach or camping table.
You can use a wide pullout drawer to place your food, pots, or pans. Later on, you can use the sink to wash pots with a closed-loop watering system and is operated with a hand pump.
Pros
The exterior is all made of aluminum composite.
Closed-cell foam insulated walls.
Wood laminate finish on the interiors.
12-inch wheels for excellent fit clearance.
It also comes with a double wheel jack for better control on rough terrain.
The trailer's tongue weight is 95 lbs.
Shipping across the whole North America
Cons
It doesn't come with a restroom.
Forest River R-Pod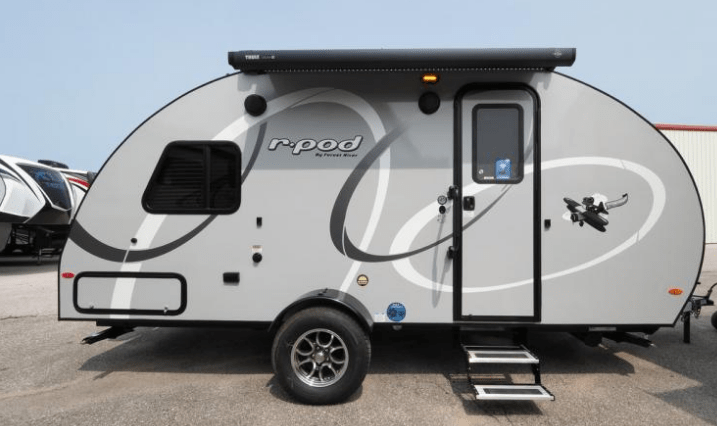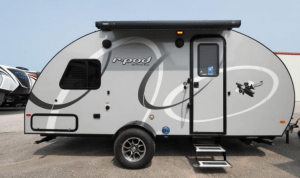 The R-Pod by Forest River is 20-feet in length and weighs just over 2500 pounds. So, it falls in the category of pull campers.
Moreover, it comes with numerous amenities that you will find in a regular camper. And that is why it is one of the best small, lightweight pull campers you will find on the market.
This camper can comfortably sleep up to 3 people at once. And it also comes with a toilet and a shower. Plus, you will find a compact RV kitchen.

You can conveniently push the limits and tow the trailer behind your sedan if you want. The camper also features a slide-out section in which you will have most of your kitchen.
You will find a 2-burner stove and a small fridge that you can run on electricity or propane. There is a small sink that allows you to wash dishes comfortably.
The camper also features a dinette, and there is a queen-size bed in the rear section. So, there are plenty of things to offer here. The trailer is perfect for couples or a small family.
Pros
Lightweight but robust in construction.
It can be towed with a sedan.
Comes with various amenities.
The interior is made of quality materials.
Cons
Fuel consumption will be high if you tow it behind a sedan.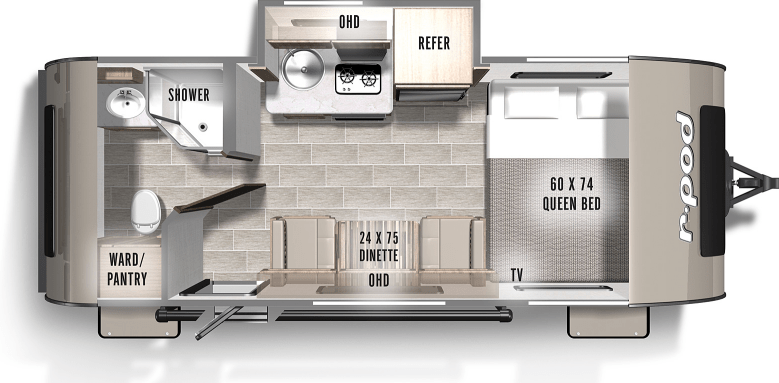 Braxton Creek Bushwhacker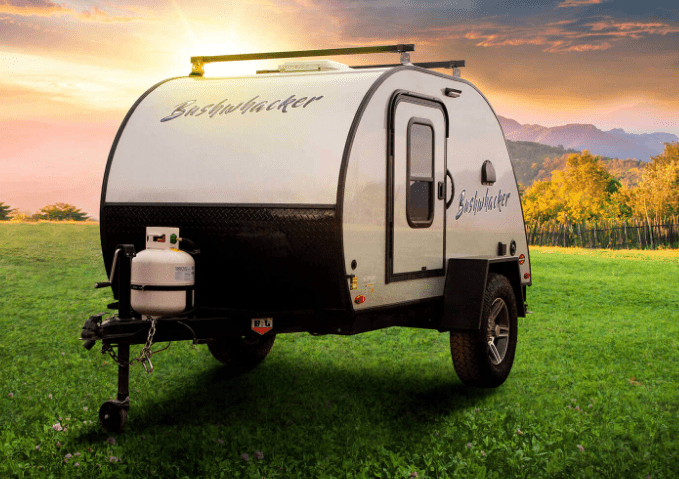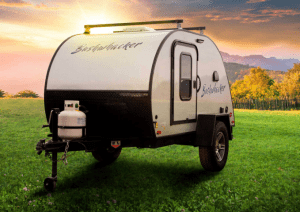 Here's a teardrop design that makes pull campers convenient to use, especially in storage space. These campers come with abundant storage space in their nose area.
However, they are only suitable for small families or couples because of the limited comforting space that they have to offer. This is one of the best small, lightweight pull campers with a length of slightly over 13 feet.
This pull camper's weight is around 1300 pounds, while the hitch weight is around 120 pounds. The camper sleeps two people pretty comfortably and features a 5000 BTU AC with a 12,000 BTU standard furnace.

This pull camper comes with off-road tires so you can conveniently drive off the beaten path and into the wild frontiers. The rear hatch has a kitchen area with a reasonable size of the roof.
It's a pretty innovative way to provide you with an outdoor kitchen. It also means that your camper will stay free of any smells associated with cooking all the time.
The nose section offers some storage, but most pull campers come with a dedicated sleeping area.
Pros
Plenty of entertainment options with Bluetooth-compatible stereo speakers.
Digital TV antenna and multiple USB and power outlets.
A small kitchen space that innovatively becomes an outdoor cooking area.
Plenty of space for sleeping comfortably for couples.
Cons
Doesn't feature a restroom or a proper indoor kitchen.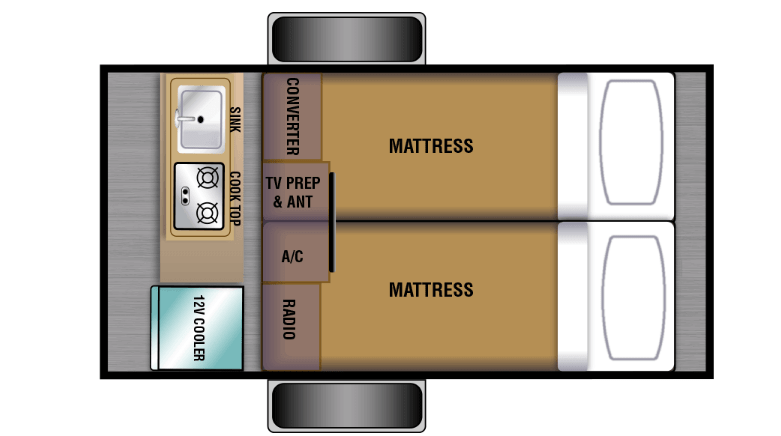 NuCamp Tag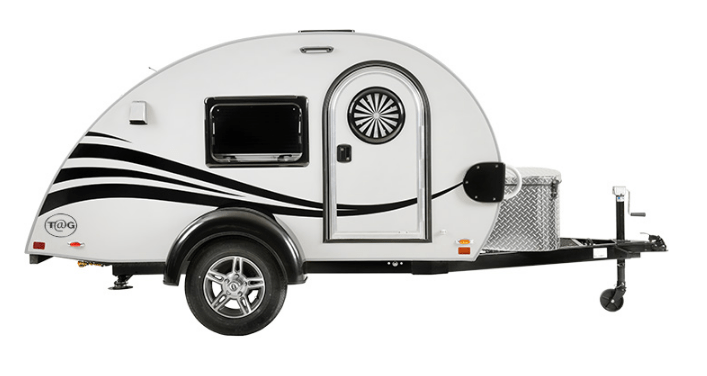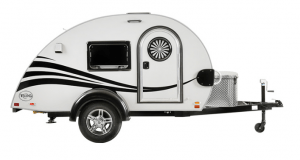 The NuCamp Tag is a 14 feet long pull camper that comes with plenty of storage space. This pull camper's gross weight rating is 2200 pounds, and it is a top choice for couples.
Due to its compact size, it will not work well for even a small family. It also comes with an in-wall AC system, and the overall outlook is visually appealing.
The pull camper has a teardrop construction. Therefore, there will be ample space for you to place your items and belongings in the nose area.

The camper combines a teardrop camper's modern look and blends it with the classic realtor style at the rear section. On the inside of this NuCamp Tag, most of the space is covered by the sleeping area.
However, you will also find a 2-burner kitchen and a cold storage compartment. And with the side windows and skylight, there is just the right amount of light inside the pull camper.
You can also find a microwave cabinet for warming up your meals. The camper has an aerodynamic shape and won't increase your drag on the road, so it will do its best to keep the fuel consumption minimum.
Pros
An aerodynamic design.
The nose area provides sufficient storage space.
There is a small kitchen inside with all the amenities.
Plenty of space for sleeping comfortably.
Cons
Only suitable for couples.
Doesn't feature a restroom.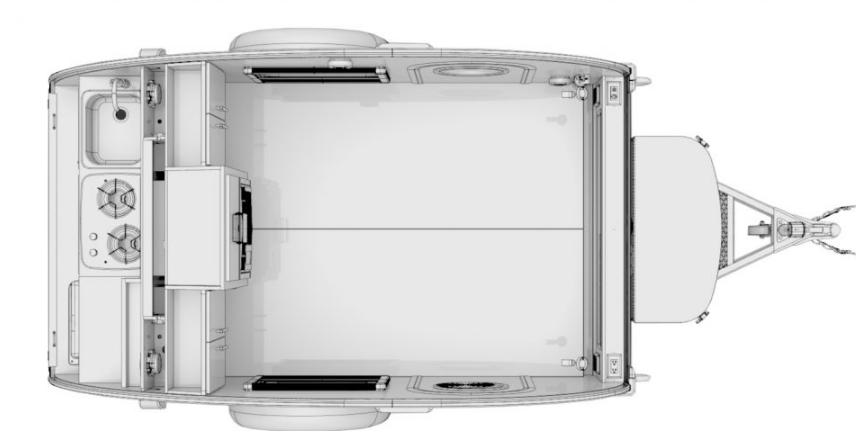 Roulette Prolite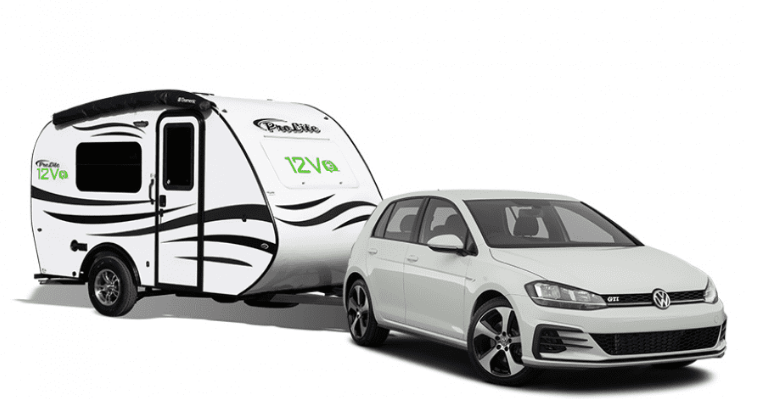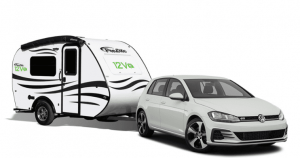 This pull camper is just 13 feet in length and weighs around 1070 pounds (dry weight 950). The camper is designed to accommodate four people comfortably, and it also comes with an awning to provide you with that extra outdoor space.
You will also have access to external storage with the awning. It's only 13 feet in length, but it's a spacious pull camper.
Its hitch weight will only be around 120 pounds, so you can use a sedan or a mid-size SUV to tow it pretty comfortably. Another excellent feature of this pull camper is that it comes with a superior suspension.
The nose section of this model provides you with additional storage space. So, with this camper, you are never short of space.
You can comfortably haul your gear to your camping site, which is always pretty handy. The pull camper's kitchen section comes with a 2-burner stove that runs on propane and a sink.
You will also have access to a fridge that can run either on electricity or propane. There are multiple inbuilt fans throughout the camper, and there are some electrical ports for you to connect your appliances.
Pros
It can comfortably sleep 2 to 3 people.
A small kitchen equipped with a fridge and a sink.
Various power ports.
The pull camper is pretty lightweight
Can be towed by a sedan.
Cons
There is no restroom in this camper.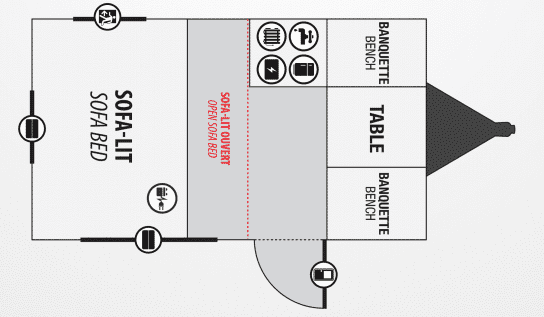 Hutte Hut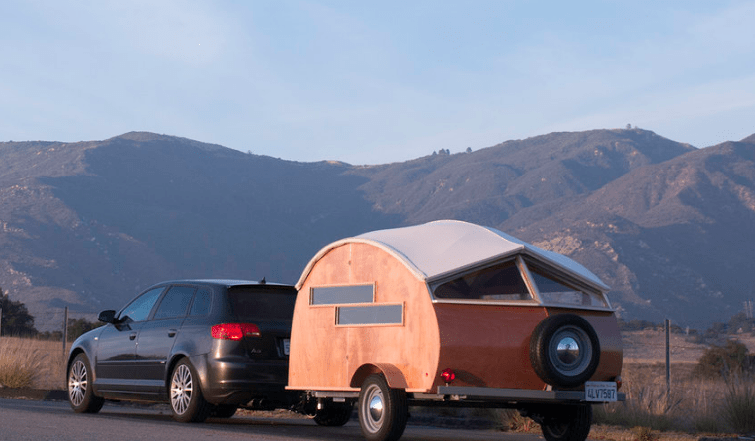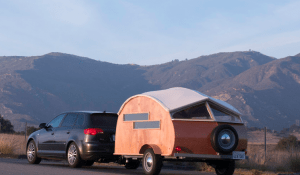 This pull camper's length is 14 feet, and it comes with a gross weight rating of 3500 pounds. It can comfortably sleep up to 3 people at once.
This teardrop camper is made of solid wood and has a lightweight aluminum frame as the base. Due to this, the camper is exceptionally light and can be towed behind a mid-size SUV.
It can comfortably track behind your vehicle, and it's pretty nimble to back up as well. It does handle those sightlines quite well, even though it's a pretty lightweight camper.

This camper's interior is pretty sparse because you will only get basic storage space and some sleeping area along with it. The camper also comes with a couple of 120V outlets to connect the camper with the shore power at the RV park.
The Interior is fragrant and cozy due to the wood construction.
The camper is easy to hook with your mid-size SUV. You won't get much in terms of amenities, but it still allows you to get through the basics.
Pros
14 feet in length.
Wood constructions and aluminum frames.
Very lightweight construction.
Can sleep up to 3 people at a time.
Cons
Excessive humidity can be troubling for this camper due to the wood construction.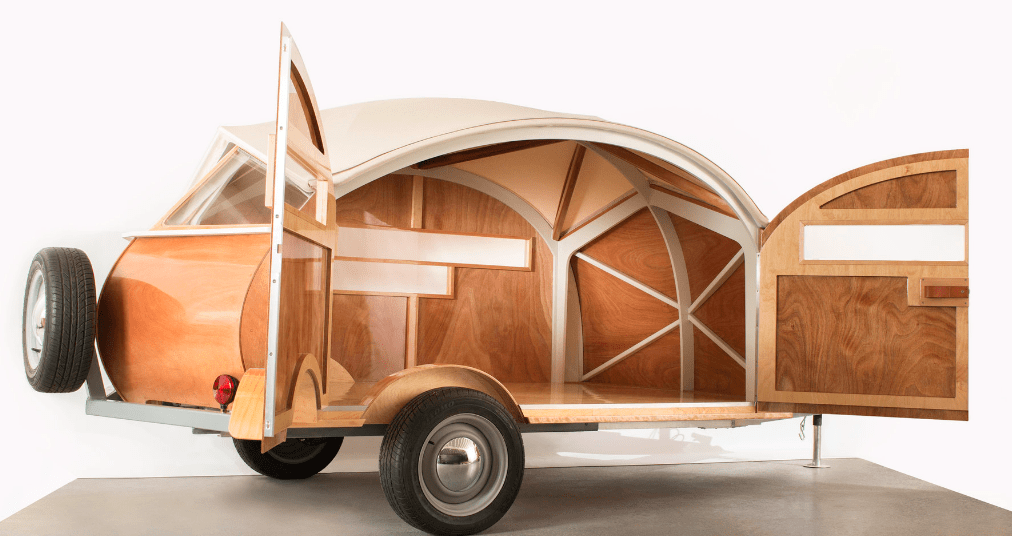 Gallery of Small Camper Trailers That You Can Pull With Almost Any Car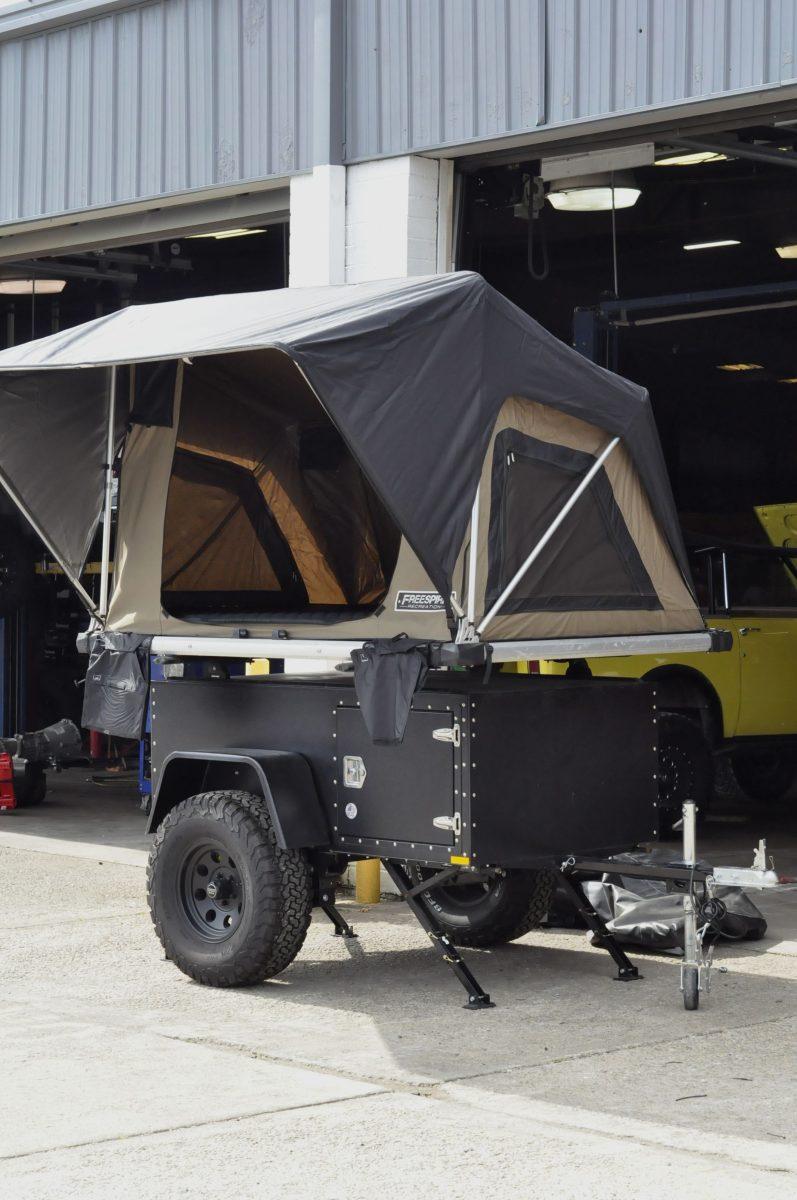 FAQs
What's the towing capacity of a sedan on average?
Different sedans from different manufacturers come with various towing capacities based on the year and production. Averagely, a full-size sedan can tow up around 1500 pounds to 2000 pounds pretty comfortably.
You can go through the manual of your vehicle and see with what towing capacity it comes for a better conception.
Is it tough to backup your towing vehicle with your pull camper attached?
It does get tough to backup your car with a pull camper attached to it. But for ease in backing up your car and seeing backward, you can use mirror extenders to extend your back vision.
You can ask your partner for some assistance while going backwards. Just make sure to back up slowly and carefully.
What is the lightest pull-behind camper?
The Prolite campers are lightweight due to the use of ultra-light materials and their unique designs. Roulette Prolite Suite pull camper dry weight is around 590 pounds and is just 12.1 feet in length, making it one of the lightest pull-behind campers.
What is the best small lightweight pull camper?
One of the best small, lightweight pull campers is the Forest River R-Pod. It might exceed the overall towing capacity of a sedan, but for a mid-size SUV, it's a perfect match while keeping the fuel efficiency at its best.
The R-Pod comes with all the amenities you can expect but in a very compact space. It can comfortably sleep three people at once and is a top choice for camping with small families.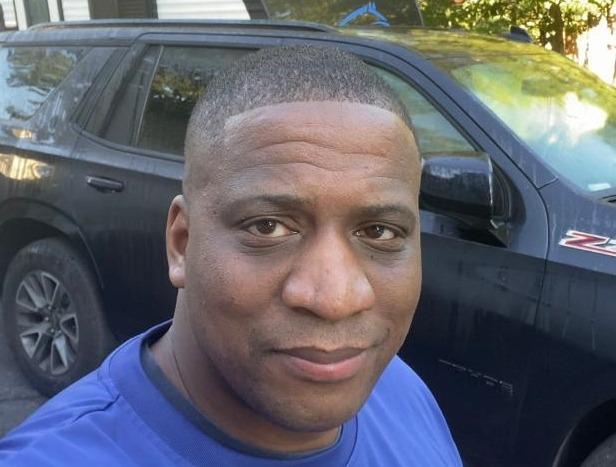 I`m a current Law Enforcement Officer working within the Counterterrorism Bureau in New York State. I have been Camping for over 20 years. My styles of camping include tent, car, truck, van, and RV travel trailer. I have a YouTube channel where I teach all types of camping with an entertaining method: https://youtube.com/@TheSmallsRVAdventures