Top 9 Best RV Roof Sealants [Buying Guide]
Product Name
Image
Pros
Price
EternaBond RSW Sealant Tape
Requires minimal surface preparation.
Can survive dust, water, UV rays, and time.
Expands with the roofing materials.
Universal fit.
It can be used on concrete, wood, and most PVCs.

Check Price on Amazon

Beech Lane RV Roof Tape
Easy to prepare and apply.
Stays flat on the surface with no air pockets.
No need for curing.
Applicable on most roofing materials.
Stretches over corners and tight spots.

Check Price on Amazon

Dicor Roof Lap Sealant
Do not discolor in the sun.
Stays on the surface for longer.
Suitable for EPDM and TPO roofs.
Great for sealing corners and tight spots.
Keeps all the water out.

Check Price on Amazon
Do you want an RV that stands its ground even when it's raining? You might be interested in RV roof sealants. Despite being small, they're powerful and keep your RV protected from water leakage and sun damage.
Roof sealants come in three types: tape sealants, pastings, and coatings. Tape and pastings are a great solution to a leaking RV. But coatings can keep your RV waterproof for long.
But not every sealant is the same. A lot goes into getting the formula right. And the variety of formulas on the market can leave you overwhelmed. So, as a consumer, how do you know which RV sealant is best for you?
Scroll down to learn more about our top 9 picks for the best RV roof sealants.
Best RV Roof Sealants Reviewed
The EternaBond RSW-4-50 is a roof sealant tape that's ideal for use in almost all environments. It's strong, resilient, and can hold its own against water, dust, and even the sun. This is the right choice for its simple installation, which requires minimal surface preparation.
To be more specific, this is a single roll of roof sealant. It's a 4-inch wide 50-feet long roll that fits most applications, hence warranting its "universal-fit" label.
This roll of roof sealant has implemented MicroSealant Technology. In this, the adhesive is made using solids formation. This includes materials such as synthetic resins, non-curing rubber, and thermoplastics. The EternaBond also comes with a built-in primer layer.
In addition to that, the adhesive has a protective silicone coating over it. This coating not only keeps it safe from sun and water damage but also from sticking to unwanted surfaces.
Application hardly requires any surface preparation. It sticks readily to most PVC variants, all types of metals, concrete, wood, EPDM surfaces, and even TPO.
Clean the surface with a scrub brush and some soapy water, then rinse it off well. You can either apply the tape directly or a few layers of thinner beforehand. However, it is removal that's the real deal-breaker. Even if the tape just folds on itself, prying the adhesive apart can take hours.
Once applied, the EternaBond stays put and doesn't get fazed by time or tension. It has a relatively higher expansion factor. So, when the roofing material expands, the EternaBond expands with it.
Pros:
Requires minimal surface preparation.
Can survive dust, water, UV rays, and time.
Expands with the roofing materials.
Universal fit.
It can be used on concrete, wood, and most PVCs.
Cons:
Did you get an RV that won't stop leaking? Consider using this roof sealant from Beech Lane. It's a permanent repair tape that applies readily to EPDM, metals, TPO, Hypalon, and most PVCs.
This is a 50-feet long roll and 4-inch wide sticky white tape. It has relatively simple application instructions. First, prepare the surface by cleaning it with some isopropyl alcohol. Then remove the plastic film that protects the adhesive and apply it away. Be sure not to pull off the plastic layer all in one go.
Covering corners and uneven surfaces are more comfortable with Beech Lane's flexible structure. It stretches straight over corners and curved surfaces. And with a little tamping, it will stick as close to the surface as possible with no air bubbles.
With its self-priming technology, the Beech Lane can bond as instantly as it is applied. So, no need to wait hours for the material to cure.
You're allowed to apply this product to most types of metals, PVC, EPDM, TPO, and Hypalon. However, do not use it over silicone, and certainly do not use it with mineral spirits or waterproof materials. This includes surfaces made from benzene, ethylene, silicone, and carbinol.
In addition to that, it's not recommended to apply this tape on surfaces with a temperature below 48 degrees Fahrenheit. This isn't a suitable sealant for cold weather applications. In the summers, however, it will handle water and sunlight quite well.
Pros:
Easy to prepare and apply.
Stays flat on the surface with no air pockets.
No need for curing.
Applicable on most roofing materials.
Stretches over corners and tight spots.
Cons:
Not suitable for use in icy conditions.
Tired of sealant tapes that won't stay put? Dicor's got your back. Dicor's non-sag non-self-leveling lap sealant is world-famous for its sealing properties. It's suited to a diverse assembly of materials and can be used on most vertical cracks, including those on roofs and vents.
To be clear, the lap sealant isn't tape. It's a pasting sealant that will cure vertical cracks and will prevent leakage. Unlike most sealants, which are susceptible to UV deterioration, the Dicor lap sealant is not fazed by the sun.
What sets Dicor's lap sealant aside from other sealants is how it works. Instead of merely applying over the surface as a layer, the lap sealant "bites" into the surface and stays put. It doesn't come off after only a few monsoons, which is the case of most lap sealants.
But keep in mind this product is not for use with all materials. It's mainly made for TPO or EPDM roofs, though it works with some metals and fiberglass surfaces. It works with aluminum, wood, vinyl, galvanized metals, concrete, and mortar, to be more specific.
This is also only for vertical cracks, and as such, it's only applicable to walls, vents, and the edges of the roof. Considering the other features, It seems like the right choice for getting those tight spots where the roof meets the walls.
Being a pasting sealant, you can expect it also to require some curing time.
Pros:
Do not discolor in the sun.
Stays on the surface for longer.
Suitable for EPDM and TPO roofs.
Great for sealing corners and tight spots.
Keeps all the water out.
Cons:
Only for vertical cracks and seams.
Not applicable to some common materials.
The ToughGrade RV Lap Sealant is self-leveling and meant for sealing horizontal surfaces. It comes in a pack of 4 bottles, each one laced with a UV-stabilized resin formula.
This is a self-leveling RV lap sealant. Those who don't know self-leveling sealants have sufficient fluidity to get leveled by the force of gravity. This property is essentially what differentiates horizontal-application sealants from the vertical-application ones.
And as such, the ToughGrade RV Lap sealant is recommended for all horizontal applications. Use it to secure your RV or motorhome's roof against dust, sun, and water ingress. You can also use it around vent pipes and air vents and seal screw heads.
This product is specifically tailored for application on aluminum and galvanized metals. It's also suitable for concrete, vinyl, wood, and mortar roofs. You can use it on TPO and EPDM roofs. It isn't recommended for use on silicone or waterproof materials. Also, don't use it for vertical cracks and seams.
In addition to that, it has been stabilized for use under high amounts of UV. So, it's the right choice for the summers. It won't get discolored, and neither will it stain any material that it is applied on.
One problem that you might encounter when using this product on ceilings is that it will sag and run. This is only for the outside of the roof, not the inside. It will sag with gravity and won't cure properly.
Pros:
Do not get discolored by UV light.
Total blockage of water and dust ingress.
Great for sealing screw heads and vent pipes.
Levels itself when applied on horizontal surfaces.
It can be used for TPO and EPDM roofs.
Cons:
Cofair's UBE425 is a tape sealant for RV and motorhome roofs. It's been designed as a permanent solution rather than a temporary one. In addition to being highly invulnerable to water ingress, it's also guaranteed to not shrink or harden over time.
This is a 25-foot long roil of 4-inch wide tape meant to keep water and dust out, for starters. The adhesive layer is made from white TPO. This layer is self-adhering, meaning it doesn't require any curing and will automatically stick to the surface. The only thing you need to do is prepare the surface and peel away the protective layer.
The Cofair UBE425 has permanent adhering properties. Unlike most tapes that simply stick to the surface via an adhesive, the Cofair digs deep into the surface's pores. And as such, it's an excellent choice for TPO, EPDM, fiberglass, aluminum, other metals, OSB, wood, and both aged and non-aged PVC.
Its applications are diverse, making it quite a versatile sealing solution. However, it doesn't stick to silicone very well since silicone is smooth and doesn't have many pores to latch on to.
Another issue you might run into is, you can't paint over this very well. It's available in white and black colors. It has a very slippery waterproof surface that prevents anything from sticking to it.
It's exceptionally durable, though. It does not shrink due to UV damage, and neither does it harden over time. It isn't prone to cracking either, which is a common issue with sealant tapes.
Pros:
Permanente latches to the surface.
Great for application on TPO and EPDM.
Prevents total water ingress.
Does not shrink or harden over time.
Highly durable.
Cons:
Lap sealants from Dicor are every RV owner's go-to for dependable roof sealing. Dicor's lap sealants are revered all around the world. This 10.3 fluid ounce bottle of white 501LSW lap sealant is one of Dicor's most reliable self-leveling sealants.
To begin with, this is a sagging, self-leveling roof and floor sealant. Its consistency is fluid enough to make it susceptible to the force of gravity. And as a result, it tends to level itself over any surface that it is applied to.
It has been made for use on horizontal surfaces such as the floor, the roof, vents, pipes, and screw heads. It completely blocks the entry of water and dust wherever it is applied. Specifically, you can apply it on aluminum, wood, vinyl, and mortar roofs. It's also applicable on fiberglass, galvanized metal, concrete, TPO, and EPDM surfaces.
This sealant is also highly resistant to mildew, though it is not completely mildew-proof. In addition to that, this lap sealant is also immune to discoloration and deterioration by UV light. It does not stain any surface that it is applied to and is available in a few different colors.
Preparation can be done just like you would typically do on the surface. For aluminum roofs, mineral spirits tend to work just fine. However, a simple soap solution is suitable for TPO and EPDM roofs.
However, do be careful when using it in cold weather. It will harden up and lose its adhering properties. Ideally, you should keep the surface between 60 degrees Fahrenheit and 80 degrees Fahrenheit.
Pros:
It completely seals off horizontal surfaces.
Applicable on a wide variety of materials.
Resistant to water, moisture, and mildew.
Does not get discolored by UV light.
Easy to prepare and apply.
Cons:
Not suitable for use in the cold weather.
The EternaBond RoofSeal is a 50-foot long 2-inch wide sealant tape for waterproofing RV and motorhome roofs. It's narrower than the standard 4-inch width tape, which means it can easily be applied to hard-to-reach nooks and crannies.
The best part is that this sealant uses EternaBond's proprietary MicroSealant Technology. In this, the adhesive is formulated from solids. These include synthetic resins, non-curing rubbers, and thermoplastics. In addition to that, the adhesive tape has an in-built priming layer, which means easy application on smooth surfaces.
The RoofSeal tape has a UV-stable backing, allowing for extended use in the summers without deterioration. It has a relatively high elongation factor, due to which it can stretch quite a bit. This has two advantages.
First, it means you can stretch it over uneven surfaces such as corners. And second, it will expand or contract along with the roof as the temperature changes.
Use this sealant to secure narrow seams at least 2 inches in width. However, don't expect it to cover wider seams. Even if the seam itself is small, you'll need wider tape if the surfaces are too big. It works excellent on galvanized metal, aluminum, EPDM, TPO, and wood. However, it doesn't work on silicone and similar materials.
The application doesn't require any special preparation. You just need to prepare the surface like you normally would. That is, use mineral spirits for aluminum and a soap solution for rubber. But be very careful where you apply it as, once applied, the tape does not come off with ease.
Pros:
Built-in priming layer.
UV-stabilized backing.
Stretches over corners and uneven surfaces.
Can adapt to changing temperatures.
Suitable for use in hard-to-reach places.
Cons:
Not suited for wider seams.
Heng's Roof Coating is a one-gallon bottle of sealant made especially for rubber EPDM roofs. It's quite a durable pasting sealant that blocks off all water and dust ingress. It's available in a one-gallon bottle, which can either be applied using a caulk gun or a pump.
Its exact composition is never specified. However, it seems to have a runny consistency, and you might have problems trying to fill in vertical seams.
This is a self-leveling liquid that should be used for horizontal seams, particularly on the roof. Approximately two gallons are enough to cover a 30-foot long RV roof.
This rubber roof coating has been formulated to maximize its exterior durability. It adheres to rubber by digging into the microscopic pores present on the material's surface. Furthermore, it has been treated to be UV-stable. This means it won't get discolored or lose its elasticity under the sun. So, it's excellent for applying both inside and outside the roof.
Even though the sealant is quite flexible for healthy expansion and contraction, it doesn't budge with impact. And it does not crack like most cheap pasting sealants.
In addition to that, this rubber roof coating has been designed with eco-friendly, non-toxic materials. You should still use it in a ventilated space.
One thing you should be wary of is that this sealant is only for rubber roofs. It isn't a suitable choice for any other type of roof. You can use it on the roof itself or around vents and air conditioning pipes.
Pros:
Not susceptible to impact damage.
Tailored for use on rubber EPDM roofs.
Eco-friendly and non-toxic.
It prevents moisture and rain from seeping through.
Resistant to UV damage.
Cons:
Not very versatile in application.
The Geocel 28103 is an RV and motorhome roof sealant made for roofs and vertical surfaces. It has been engineered for maximum flexibility and versatility. This is a bottle of crack-resistant RV sealant that provides extraordinary adhesion to most surfaces.
Being a general-purpose sealant, the Geocel can adhere readily to aluminum, steel (with or without coating), and even wood. It also works on vinyl, glass, and fiberglass surfaces. Use this sealant for waterproofing roofs, doors, side molding, vents, window sills, and all types of seams.
The formulation used in this solution is UV and mildew-resistant. Keep in mind that it is only resistant to those substances, but it will eventually give way. However, you don't have to worry about the sealant drying out or cracking due to impact. It's 100% crack-free and retains its form.
What's more, the Geocel is one of the very few sealants that are resealable. This means that you don't have to remove the previous sealant to apply this. Prepare the surface as indicated on the manual, and you're good to go.
The Geocel can also be painted over with ease. It readily accepts paint and other liquids to adhere to it. However, it rejects dust and similar solids and rejects mildew once it has cured.
One thing that might put you off is that, although the Geocel is suited for most applications, it's not made for rubber roofs. So, RV owners with TPO, Styrofoam, Polystyrene, or TPO roofs should steer clear of this product.
Pros:
UV and mildew-resistant.
It can be applied to several different surfaces.
Accepts paints and primers.
It can be resealed with ease.
Rejects dust and dirt buildup.
Cons:
Not for TPO, EPDM, Styrofoam, or Polystyrene roofs.
How to Choose the Best Roof Sealants for RVs?
Type
First, consider the type of sealant. Sealants are available in three varieties: tape, pasting, and coating. Tape sealants work like regular tape, except they have a more robust adhesive layer that cannot be removed easily. These sealants are great for all types of applications.
However, tape sealants can be hard to work with. You need to keep removing a secondary protective layer as you apply the tape. Additionally, they can be harder to secure around tight spots, especially corners.
Liquid sealants are a much better alternative. You simply need to pump them out onto the surface. They cover all corners and seams. However, being liquids, they are susceptible to gravity. This is why there are two types of pasting sealants: vertical and horizontal surface sealants.
Vertical sealants have a thicker consistency and do not flow readily. They can be used along walls and the edges of the roof. They're also called "non-self-leveling" or "non-sag" sealants.
Horizontal sealants are thinner and runnier and should only be used on horizontal surfaces. In addition to that, you can't use them on surfaces where the sealant would be subject to gravity. Examples would include the underside of the roof (ceiling) or on the underside of vents. They're referred to as "self-leveling" or "sagging" sealants.
But it is important to keep in mind that tape and pasting sealants only work for small areas and seams. If you want to coat the entire roof with a waterproof sealant, consider RV coating products. These can be bought in larger quantities and provide much better structural integrity.
Quantity
Next, decide on a quantity. You want to choose a specific amount of sealant that you'll be needing to fix up your roof. If you're buying tape sealant, one roll should be enough to cover an entire Class A RV roof.
It should be noted that tape sealants come in a few widths, though most of them measure 40 to 50 feet in length. Wider tapes are suitable for covering large seams, while narrower tapes are great for harder-to-reach places.
If you're using pasting sealants, you have a few options available at your disposal. Pasting sealants come in tubes of 10 ounces or buckets ranging from 1 to 6 gallons. The tube sealants are easy to apply. You can either apply them directly or use them in a caulk gun. However, for the bucket sealants, you might need a sealant pump.
For coatings, 2 gallons of sealant should be enough to cover a whole 30-foot long roof. Check with the coating or RV manufacturers to know what amount is suitable for you. Sometimes, you might have to apply multiple layers.
Target Surface
You'll also want to consider the target surface, as not every sealant is made for the same surface. Most sealants work wonders on aluminum, galvanized metals, mortar, wood, EPDM, and TPO. Some sealants marketed as "rubber sealants" or "rubber coatings" only work on EPDM, TPO, and polystyrene surfaces.
It should be noted that not all sealants work on steel and coated steel. Remember to check with the product's manufacturer to confirm its applications.
Most tape sealants aren't compatible with silicone. The reason is that these tapes already have a protective silicone layer that prevents them from adhering to surfaces. If the tape adhered to silicone, this layer would be impossible to remove. Certain coatings and pasting sealants do, however, work with silicone.
Painting and Resealing
Being able to paint over a sealant is an important feature. You'll want to mask the appearance of the sealant for aesthetic purposes. Some tape sealants have a waterproof backing that resists liquids. This means that you can't paint over it.
Also, consider resealing options. Resealing refers to the ability to be able to re-apply the same sealant over itself.
When you have tape sealants, you can either remove them or reseal them right over them.
Be careful, though, as each sealant is designed for a different surface. If your tape sealant has a silicone backing but does not stick to silicone, then the same tape cannot be re-applied over it.
Resealing is usually a property seen in pasting sealants. Since it would be highly inefficient to remove pasting sealants, most are designed to facilitate resealing. Most coatings are designed to be painted and resealed over.
Resistance to the Elements
Finally, consider how resistant the sealant is to the elements. You want your sealant to protect your surface against solids, liquids, and UV light.
You don't have to worry about liquid ingress. The entire point of a sealant is that it protects against water and moisture. However, some sealants will be better at it than others.
Also, familiarize yourself with key terminologies. "Waterproof" is not the same as "water-resistant." One prevents total ingress while the other rejects water to some degree.
As for dust, you're not concerned with dust inside your RV. It'll get there one way or the other. Instead, you want to protect mating surfaces such as crevices and vents from dust buildup. This can lead to corrosion and jamming. If you're applying a coating, you'll want dust protection to keep the surface clean.
Lastly, for UV light, consider buying a sealant that's UV stabilized. Most sealants, if not stabilized, will start to turn an unpleasant yellow color. UV protection also allows the surface underneath to be safe from UV damage. This will only be useful when you're applying a coating on the whole roof rather than just one seam.
FAQ
Why should I buy an RV sealant?
RV sealants have a lot of benefits. Sealants that cover up cracks will prevent water and dust from coming in and maintain structural integrity.
RV coatings that cover the whole surface are excellent for this purpose and a few more. They help insulate your RV and keep the paint underneath safe from UV deterioration. They also keep your roof in top-shape by preventing any water and sun damage.
How often should I reseal my RV?
RV crevice sealants such as tapes and pastings should be resealed on the first instance of failure. A suitable sealant can last you decades, but that also relies on how much stress you subject it to.
For RV coatings, you should change them every year. And every ten years, you should get your roof completely replaced. Of course, if your roof or coating shows signs of failure before that, then you should replace it as soon as possible.
What's the difference between sealant tape, pasting, and coating?
Sealant tapes and pastings are made to seal up small crevices, cracks, joints, and corners. Tapes don't require any curing time but can be a bit harder to apply. And they might not work around corners. On the other hand, pastings are dense liquids that can conform to any texture the surface has.
Coatings, however, are meant to cover the entire surface. They usually last longer and are your first step to waterproofing any surface.
How much does professional RV resealing cost?
Getting your RV's roof and other surfaces resealed by a professional can be expensive. To be precise, the starting price is about $1,000 at most dealerships and repair shops. And depending on the size of your RV and the level of resealing required, this number can easily rise to $2,000.
However, if you DIY it, you'll only need to spend on the sealant and either a caulking gun or a pump. This shouldn't cost you more than $100.
Conclusion:
Resealing your RV yourself can be a daunting task, but someone's got to do it. Despite what you might think, the process of resealing and painting over an RV roof is relatively easy. All you need is the right sealant, and you're good to go.
If we're talking about the best RV roof sealants, how can we not mention the EternaBond RSW-4-50? This is a 50′ long 4″ wide roll of sealant tape that's been engineered on MicroSealant technology. It adheres permanently to the surface and prevents water and dust from coming through.
What's more is that it can be applied to almost any surface, be it EPDM or aluminum. It has a high elongation factor that lets it stretch over corners and tight spots.
You should, however, consider the fact that you can't reseal over it. For that, look for the pasting sealants that come in small tubes.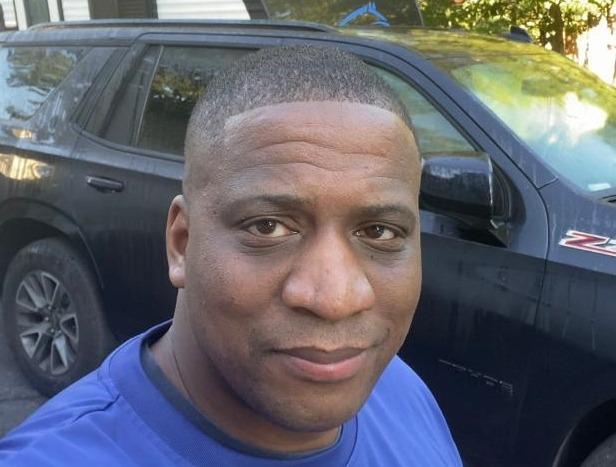 I`m a current Law Enforcement Officer working within the Counterterrorism Bureau in New York State. I have been Camping for over 20 years. My styles of camping include tent, car, truck, van, and RV travel trailer. I have a YouTube channel where I teach all types of camping with an entertaining method: https://youtube.com/@TheSmallsRVAdventures