Difference Between Travel Trailer And Fifth Wheel: Choose Your Best RV
When evaluating travel trailers with fifth wheels, the distinctions aren't as obvious. Fifth wheels and travel trailers aren't inherently superior to one another; rather, it's a matter of finding the trailer that works best for your needs and preferences.
The difference between travel trailer and fifth wheel is a point of contention among campers for ages. It is essential to weigh the benefits and drawbacks of each option. In this article, we'll compare and contrast the two, as well as discuss the merits of each option for daily life.
We hope that this article will give you the foundational knowledge and self-assurance you need to start towing. Let's get started!
What is the Difference Between Travel Trailer And Fifth Wheel? Quick Comparison
A '5th wheel' is hooked in the bed of the pickup over the rear wheels. A travel trailer may be detached from a tow vehicle by hooking it to the bumper.
Large trailers (those that are 28 feet or longer) are better suited to 5th wheels. Due to their many benefits, trailers that are 28 feet or less in length are ideal for use as travel trailers. The reason is that 5th wheels are better suited to towing a larger trailer because of their superior tow vehicle capabilities, various levels, and greater ceilings.
Travel trailers provide several advantages over other types of recreational vehicles, including lower costs, increased exterior storage space, and a wider range of potential towing vehicles.
Travel Trailer Pros and Cons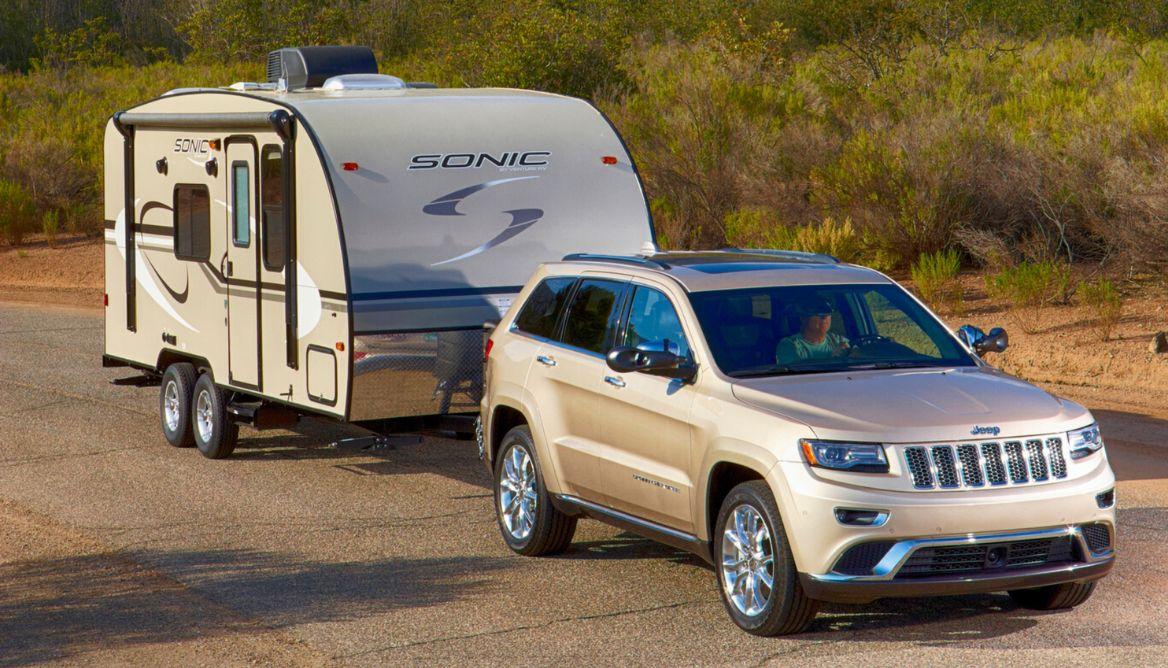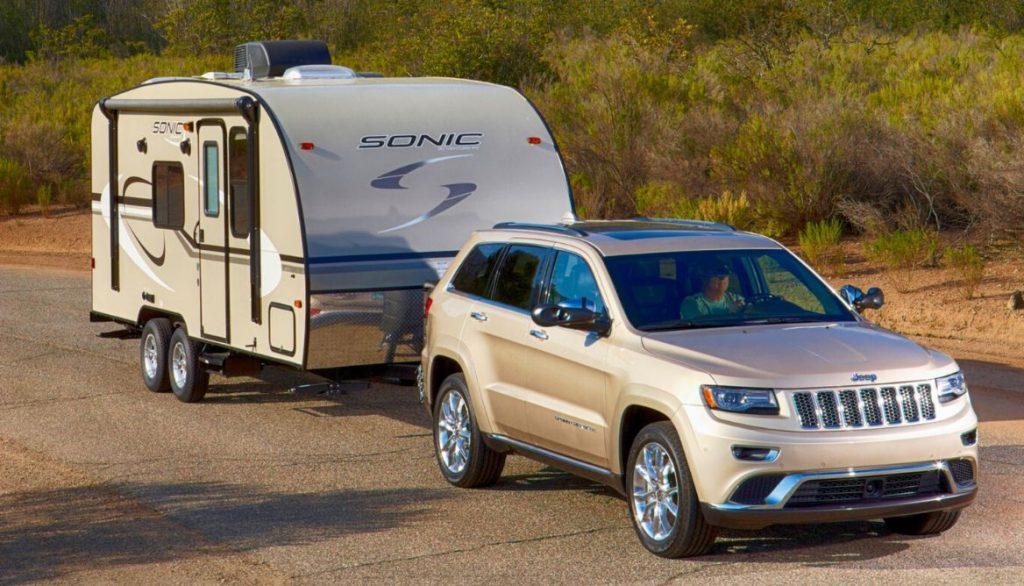 RV novices often choose travel trailers as their first recreational vehicle. But how do they stand out when it comes to their pros and cons?
Fifth Wheel Pros & Cons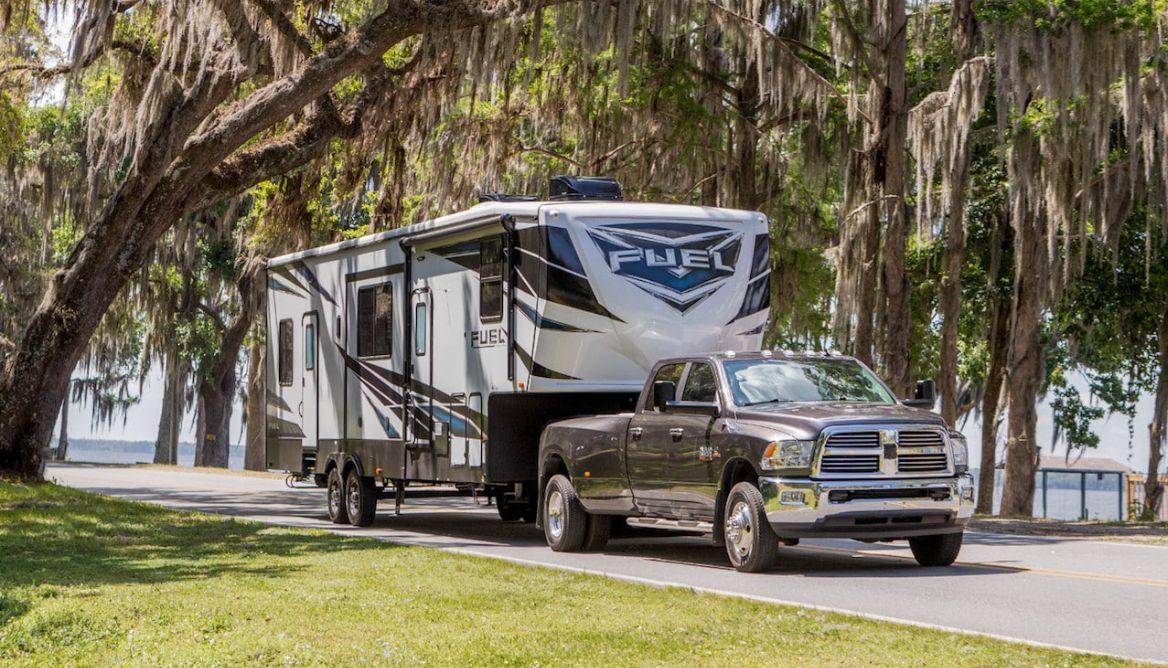 Many campers who want to live in their trailer year-round or even permanently opt for fifth-wheel trailers but they have downsides too. Several pros and cons of this type of towable are listed below.
How Travel Trailer And Fifth Wheel Different From Each Other? Detailed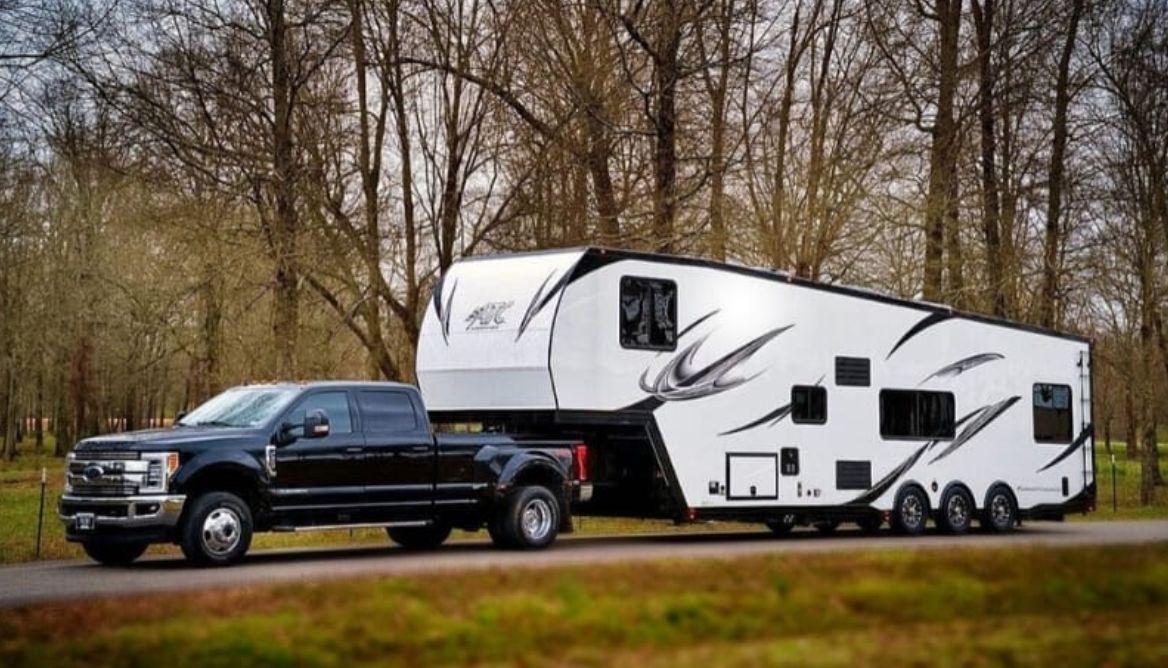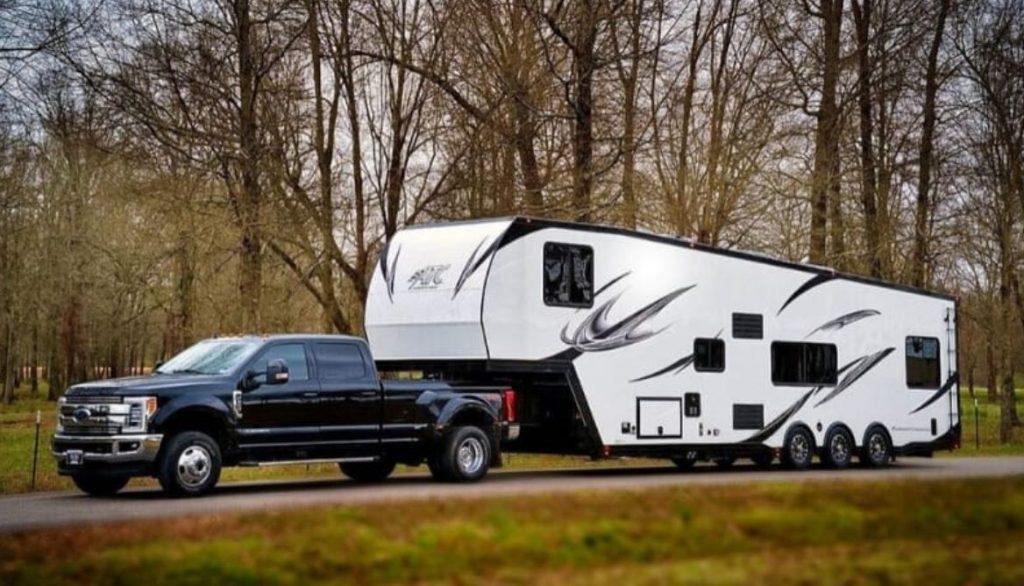 The ability of your vehicle to haul a heavy load is likely to be the most crucial consideration, notwithstanding the importance of affordability, comfort, and size.
A bumper pull hitch is used to tow a travel trailer. Although pick-up trucks are commonly used for this purpose, any vehicle that is capable of pulling the trailer can do so.
Because of their lower cost compared to other towable items, travel trailers are a wonderful option for first-time RV owners. While inexpensive, many of these trailers still include slide-outs, plenty of storage, and other amenities that make them seem like home.
Connectivity to the tow vehicle is the primary distinction between a fifth-wheel and a travel trailer. When towing with a fifth wheel, the trailer hitch is located in the truck's bed rather than on the bumper. Fifth wheels can only be towed by certain vehicles, but this setup allows for greater agility and storage capacity than conventional hitches.
Families that live in their RVs choose fifth wheels because they are more comfortable, have more room for belongings and are easier to pull.
As an additional factor, tables are preferred by families with young children since many parents would rather transport their kids in the front-facing seats of a truck or other vehicle than in the side-facing seats often seen in motorhomes.
Let's get into some of the detailed specifics of both!
Floor Plans
Two people can sleep peacefully in a small travel trailer, while ten can sleep in a big bunkhouse type. Inside or out, about every RV feature or floorplan is probably available on some sort of travel trailer.
Many different weights are available, from the low hundreds to the thousands. Because of its defining characteristic, fifth wheels are limited in the amount of room they may occupy.
Living Space
If you are seeking for a recreational vehicle that will accommodate your requirements for a larger living area as well as extra storage space, then a fifth wheel may be the best option for you. One of the reasons that travel trailers are normally less expensive is because they have less living space.
Additionally, travel trailers typically have lower roofs and less total weight, which also implies that hauling a travel trailer will cost you less money than 5th wheel and toy hauler too.
Because you can't use a fifth wheel unless you have a pickup truck or wheel toy hauler to haul it behind you, the number of passengers who can travel in the vehicle's front seats will be reduced (travel trailers can be pulled by an SUV, which gives you more room for more passengers).
Truck Bed Storage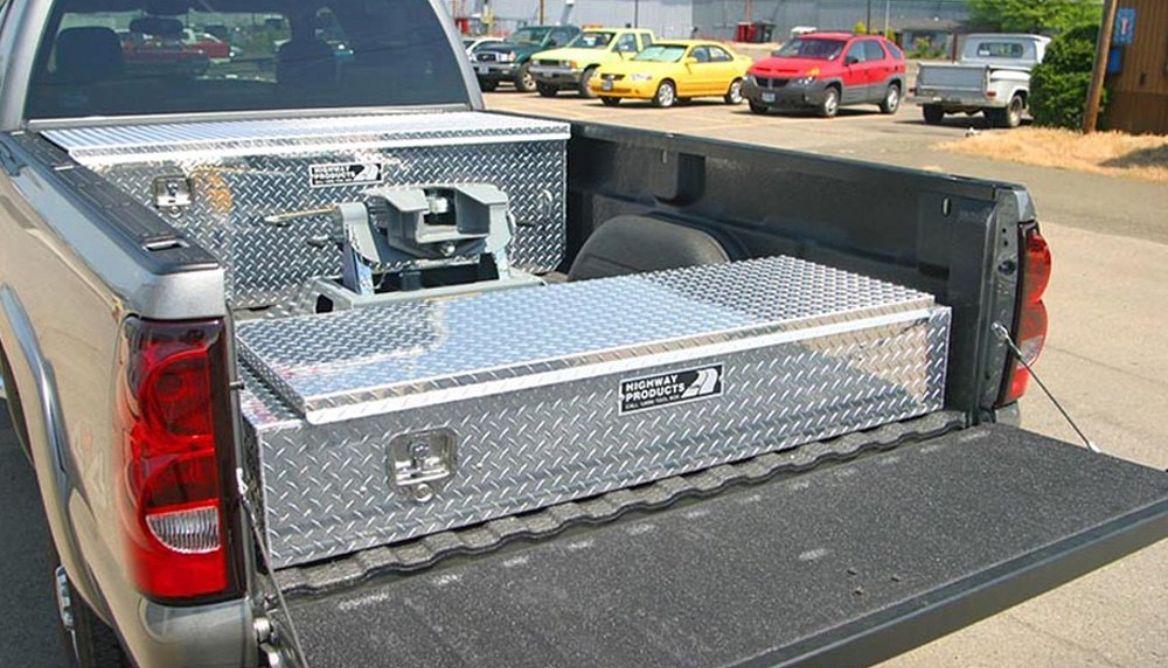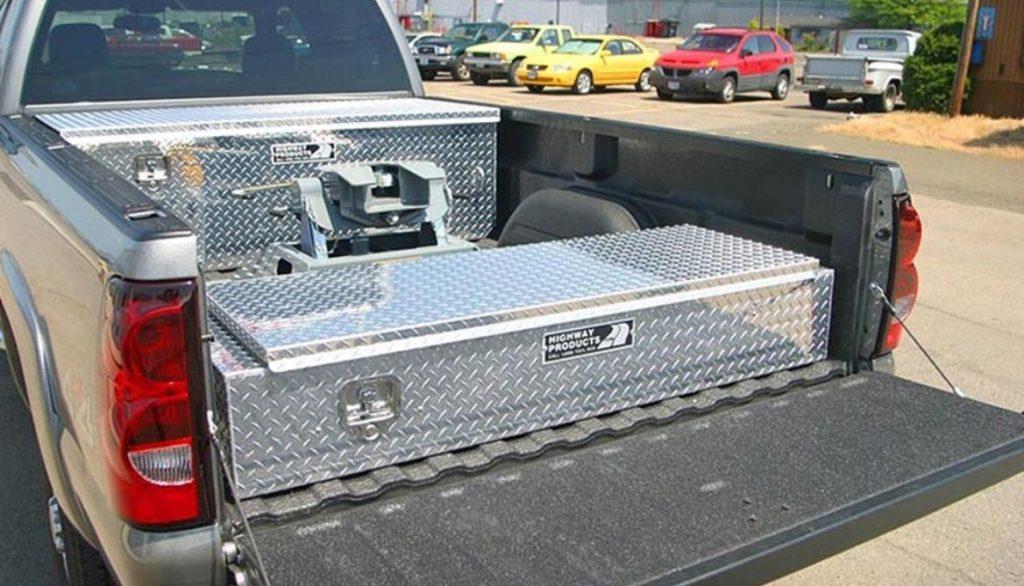 The rear of your truck is modified to accommodate the attachment of the fifth wheel. Because that housing takes up virtually the whole bed of the truck, there is very little room left over in the truck bed for you to store any more stuff that you might wish to bring.
Do you prefer to bring bikes or a smoker? Because of the 5th Wheel hitch, you won't be able to transport those larger objects in the entire truck bed, even though you can fit smaller stuff in there. You'll need to find another way to transport them.
Bathroom
It is not unusual for a 5th wheel camper to include 1.5 or even 2 bathrooms. Travel trailers, on the other hand, normally only have one of them. Because of this, a fifth wheel is a preferable option for campers who have big families or who value their privacy.
Amenities
Fifth wheels are often more opulent than travel trailers because of their bigger size and greater towing capacity to support the weight of their furnishings. In a 5th wheel, a fireplace, numerous bedrooms, toy hauler, or spacious living areas and kitchens are not uncommon features.
It is also typical to find multiple living areas.
When it comes to tow capacity, 5th wheels have less limitations than travel trailers, whether it is for water, propane, or camping equipment.
Levels and Rooms
Travel trailers are the most convenient option for people who have difficulties moving about. This is due to the fact that 5th wheels typically come with several different levels. At least one flight of stairs must be climbed in order to get to the bedroom or bathroom in these accommodations.
Hitching Styles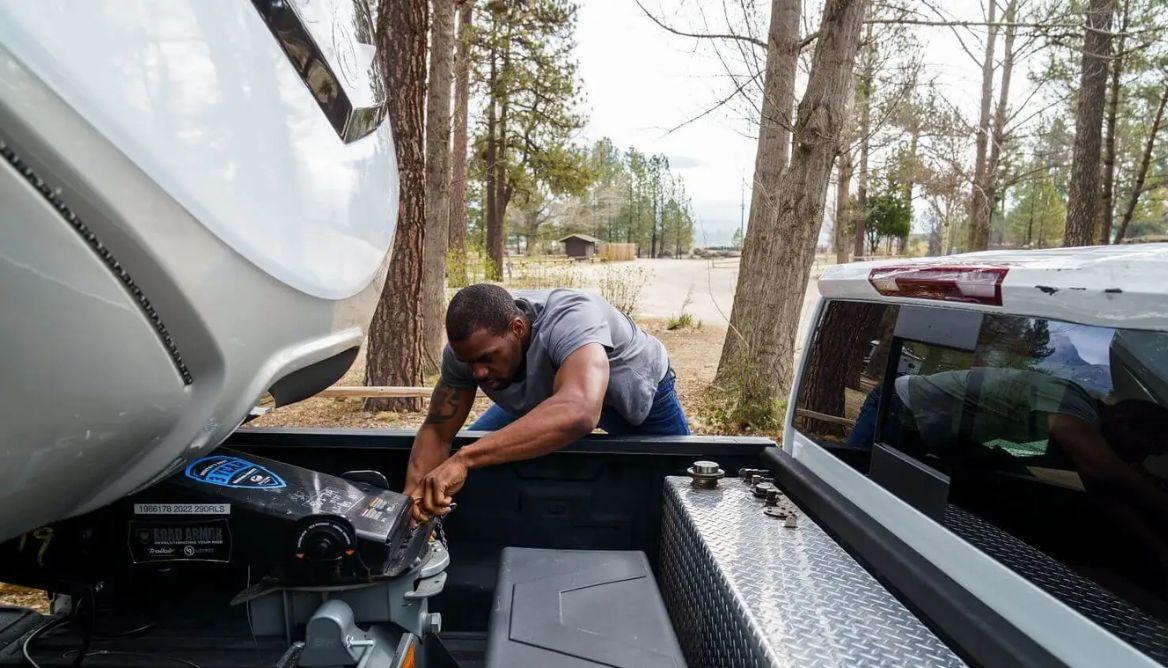 While travel trailers are often equipped with a ball and coupler trailer hitch, 5th wheels require a specialised hitch that is designed to fit in the bed of a pickup truck.
5th wheels are simpler to hitch and unhitch for passengers who are travelling alone. Because of the design of the tongue, it is possible to easily guide the coupler by looking through the cab window rather than using a spotter similar to that of toy hauler.
However, because fifth wheel hitches are typically permanently installed in the half ton truck bed, they take up a significant amount of room that is otherwise available for storage of other items. Because of this, there is no longer a requirement for safety chains, load levellers, or sway bars.
If you already own a pickup truck, a ball and coupler hitch, which is what travel trailers use, does not take up any additional space. However, if you do not have a spotter or hitching guides, this may be difficult to hitch by yourself.
Lengths, Weight, Ceiling Height
The interior space of the 5th wheels may be slightly increased due to the huge amount of the trailer that lies over the cargo area of the vehicle. This is due to the fact that the rear component of the fifth wheel is able to extend beyond the vehicle.
To put it another way, it is possible to pull a fifth-wheel trailer that has the appearance of being the same length as a travel trailer but is, in reality, longer because of the piece that is located above the truck bed.
It's common knowledge that 5th-wheel trailers are much heavier than equivalent travel trailers. Before you acquire a fifth wheel, be sure your tow vehicle can handle the combined weight of the trailer's bed and its two axles. In many cases, a smaller truck like an F-250 or Ram 2500 won't be able to tow a large fifth-wheel trailer.
A 5th wheel trailer will often have much upper ceilings than a travel trailer. A high ceiling in a travel trailer is a great feature to have if you're over six feet tall or just want more headroom. Bear in mind, though, that the bedroom in a 5th wheel has lower ceilings than the living space. There is, therefore, no undisputed victor.
Storage Areas
Because a 5th wheel is so much taller, it's possible that if you buy a covered storage unit to keep your rig, you'll discover that the alternatives available to you are more limited and more expensive. A travel trailer may be tucked away below nearly every type of industrial storage facility.
Heating and Cooling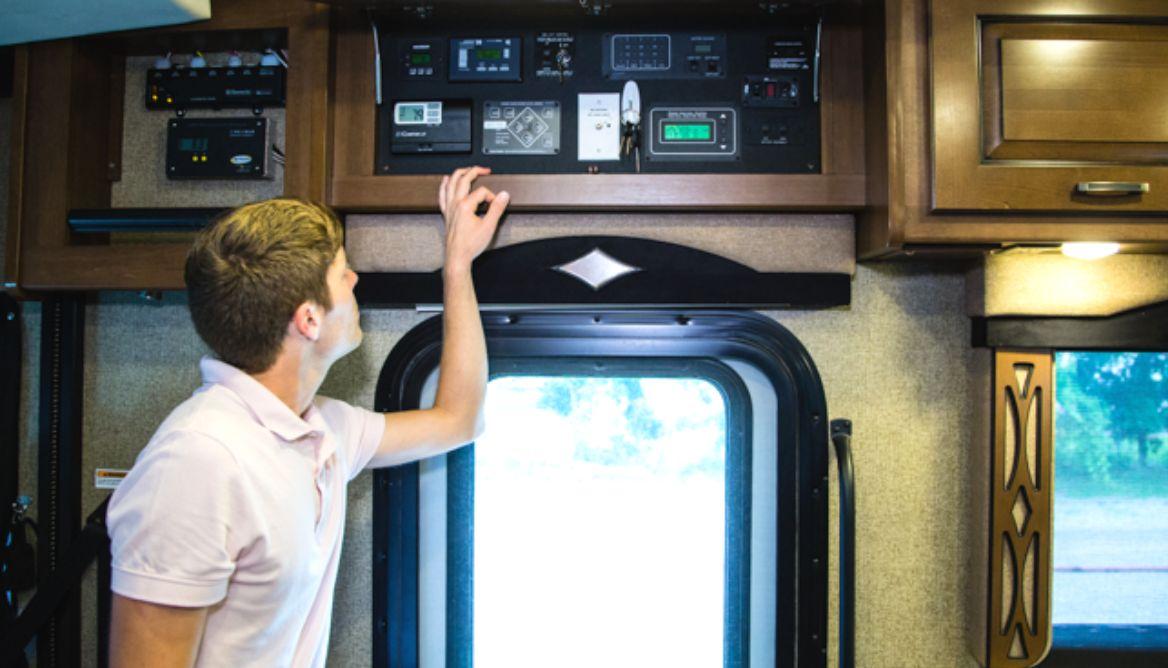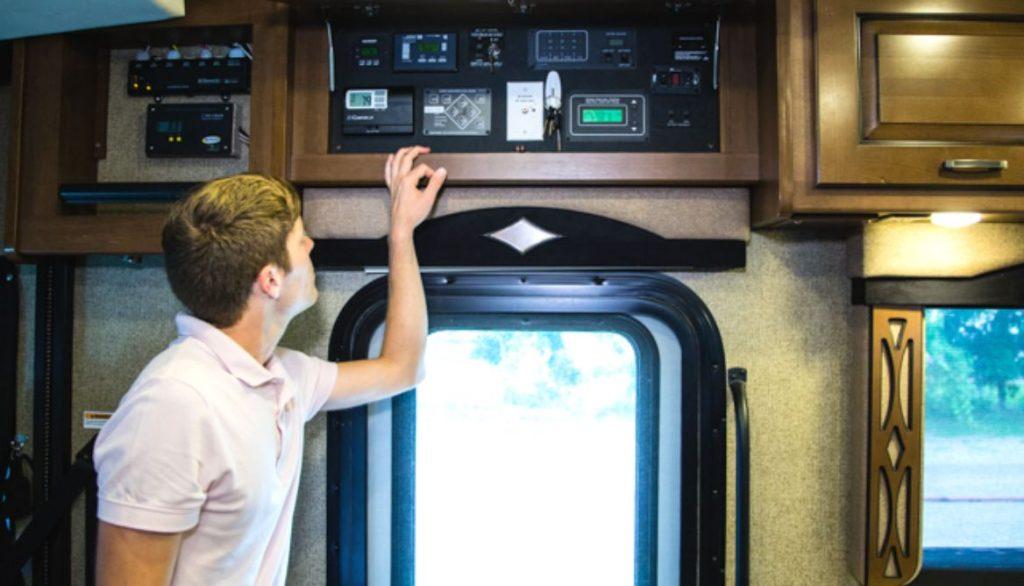 When compared to a travel trailer, 5th wheel owners often note that the temperature inside their RV is inconsistent. Though both the 5th wheel and the tow vehicle may be the same length behind the road, the former offers more headroom because of its greater ceilings and more space above the truck bed.
In addition, the fifth wheels include stairs and many floors.
Larger square footage plus more partitions mean more challenging heating and cooling.
Not all 5th wheels have this issue, though. There are probably 5th-wheelers that don't experience this problem, but several others have voiced concerns about the heat emanating from their upper-level bedrooms.
Safety and Stability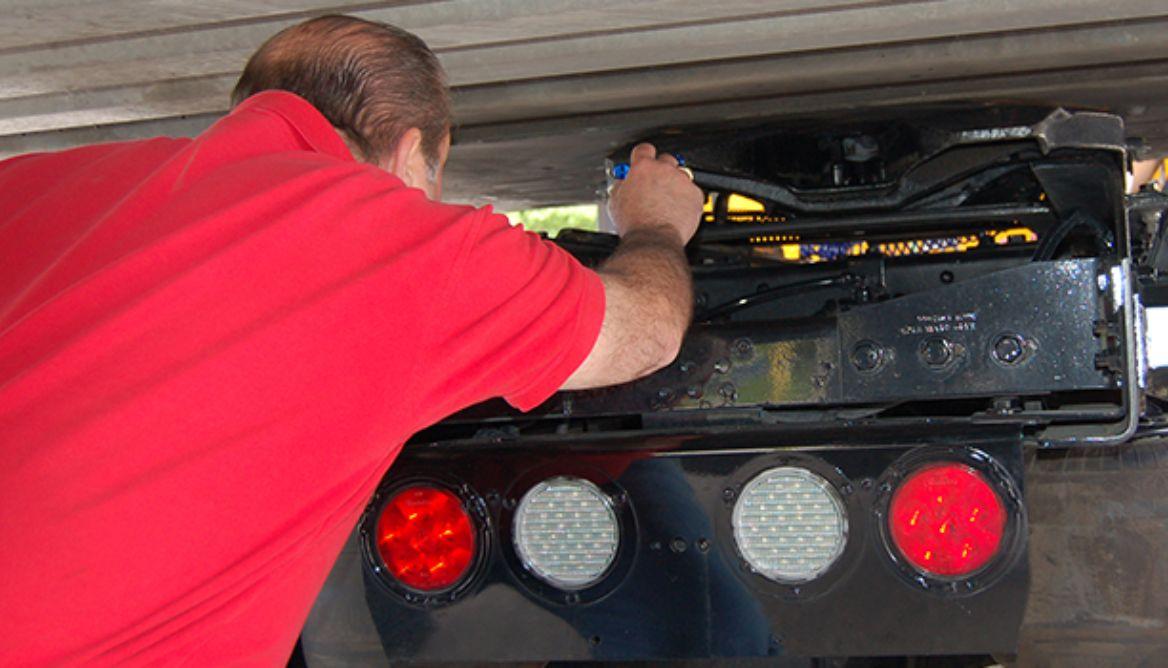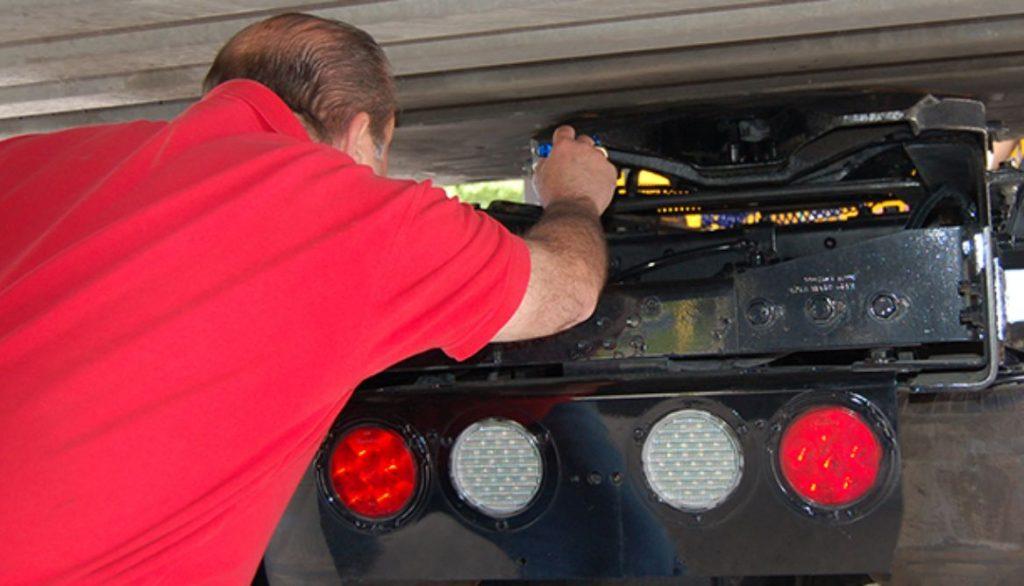 The design of 5th wheels, in comparison to travel trailers, makes them less likely to be affected by sway than other types of recreational vehicles. Once again, the distribution of the weight is a significant influence in this case.
Because of the way it is constructed, a 5th wheel allows for greater weight distribution between the axles of the vehicle towing that is pulling the rig. Because of this, the centre of mass is located further forward, which contributes to the 5th wheel being more stable when it is being towed.
To clarify, this does not imply that fifth wheels cannot waver or even roll over; however, it does suggest that the weight distribution contributes to enhanced safety and stability when towing a fifth wheel.
Manoeuvre and Driveability
Everyone agrees that fifth-wheels are easier to tow than smaller travel trailers like teardrop campers. There are situations in which a fifth wheel is safer to pull and simpler to manage. Why? It depends on the placement of the hitch point.
A fifth-wheel hitch improves manoeuvrability by spreading the trailer's weight more evenly and reducing wobble. Since the hitch of a travel trailer is lower than that of a fifth wheel hitch, the trailer will be tossed around more by the wind, and the trailer will have a greater turning radius.
If you're in love with a travel trailer but are concerned about its stability, there are options available to help. Naturally, lightweight and compact travel trailers are the most manageable.
Price
Compare the costs of a fifth-wheel trailer to that of a travel trailer. To begin RVing on a budget, travel trailers are your best bet.
Travel trailers have a greater selection of sizes, so they may be customised to your needs at a lower cost. Most smaller pickups won't be able to tow a fifth wheel because of its added weight. A lot of travel trailers are light enough to be towed by crossover SUVs and midsize pickup trucks.
Fuel
Fifth-wheel trailers tend to be bulkier and taller than other types of trailers. As a result, the fuel economy of the vehicle doing the towing normally suffers slightly. That's crucial to think about when your gas mileage is already low.
Tanks
Fifth-wheel trailers, on the other hand, feature larger tanks for holding both fresh water and waste water, which enables campers to remain outside for longer periods of time.
You'll be able to carry more people in the towing vehicle thanks to your travel trailers, but they won't be as well prepared to let you to go for longer stretches of time without access to facilities that can restock your water and battery supplies.
Slide-Outs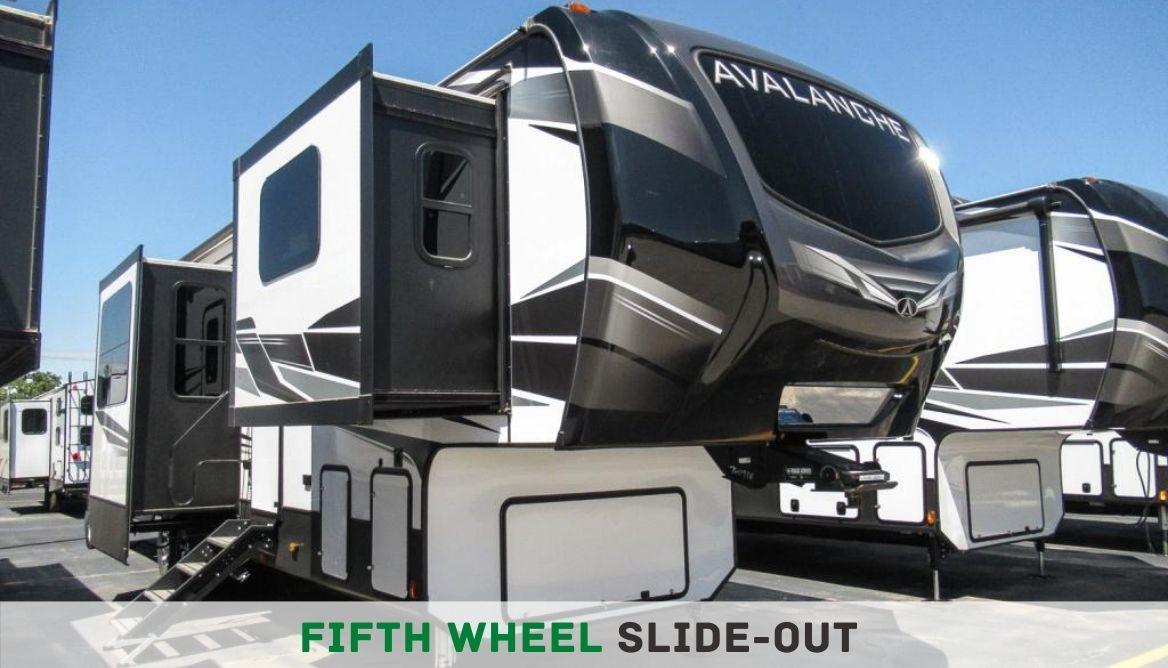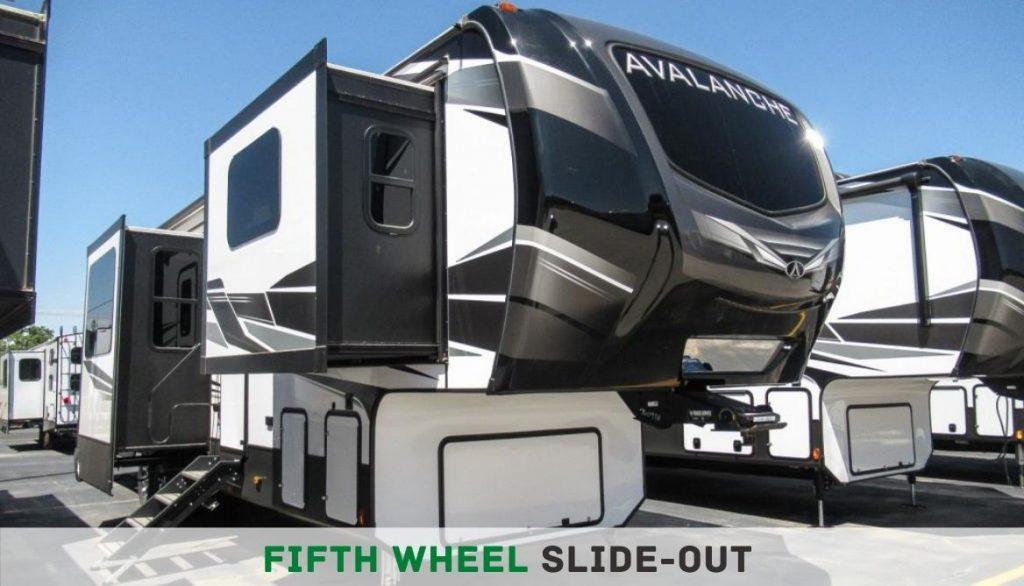 The "roominess" of your rig may be significantly increased by installing as many as five slide-outs, which are popular in 5th wheels. One or two is the norm for trailers used for travelling.
Travel trailers seldom have more than two slide-outs since doing so adds significant weight to the vehicle (each slide-out weighs roughly 800 pounds), making it more challenging to toy hauler.
Towing
Fifth wheels are clearly the best option when it comes to how easily they can be towed. This is because some of the weight of the rig is distributed between the axles of the vehicle that is doing the towing.
This places the rig's mass in the centre of the truck, which stabilises the fifth wheel while it is being towed.
Hookup
Five-wheel trailers, as opposed to travel trailers, are supposedly simpler to set up. This is probably true in most cases, however, I have never had any real problems towing a trailer behind my vehicle. After some experience, it came out that the procedure can be done in under two minutes.
Off-Roading and Boondocking
If you want to go boondocking or off-roading to get to your campground, the travel trailer is your best bet. Going downhill on a gravel or slippery road with a 12,000-pound 5th wheel mounted to your car is a big worry.
Additionally, because of the height of the fifth wheels, you will frequently crash into tree branches in boondocking spots. When I parked my pontoon boat beside the curb on the tree-lined street in my neighbourhood, I made the costly error of hitting a tree branch. When pitching a tent far from civilization, tallness becomes a major issue.
Built-In Generators
Generators are standard on some 5th wheels, but not all. Plus, it's more practical and silent than buying something else.
Fifth Wheels vs. Travel Trailer: Similarities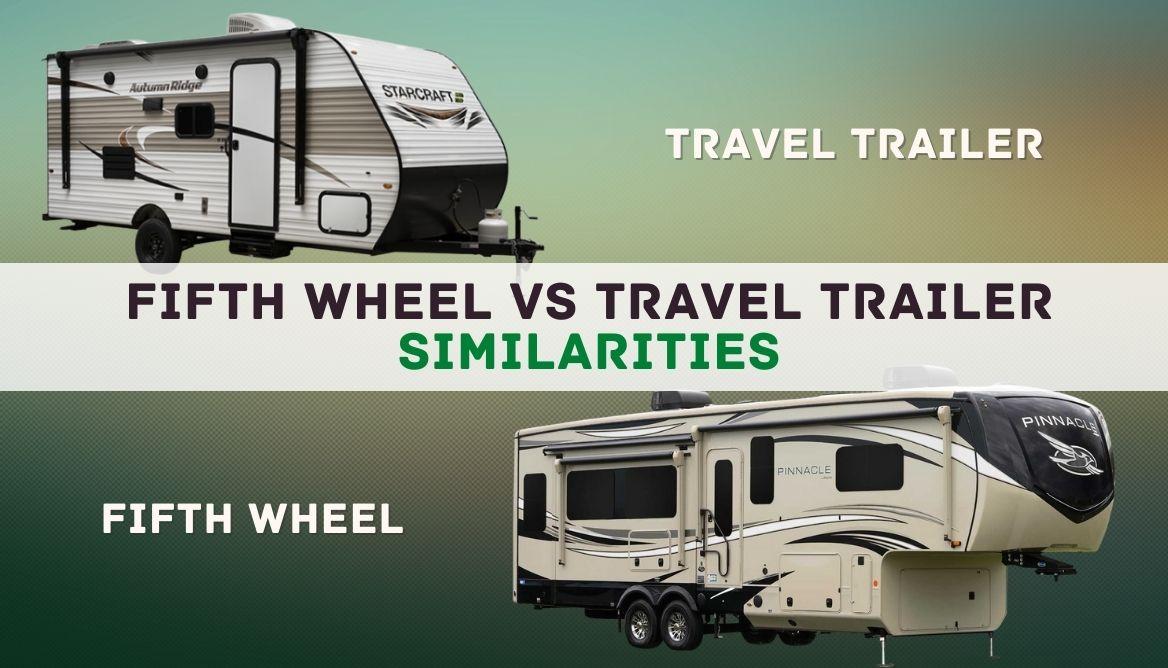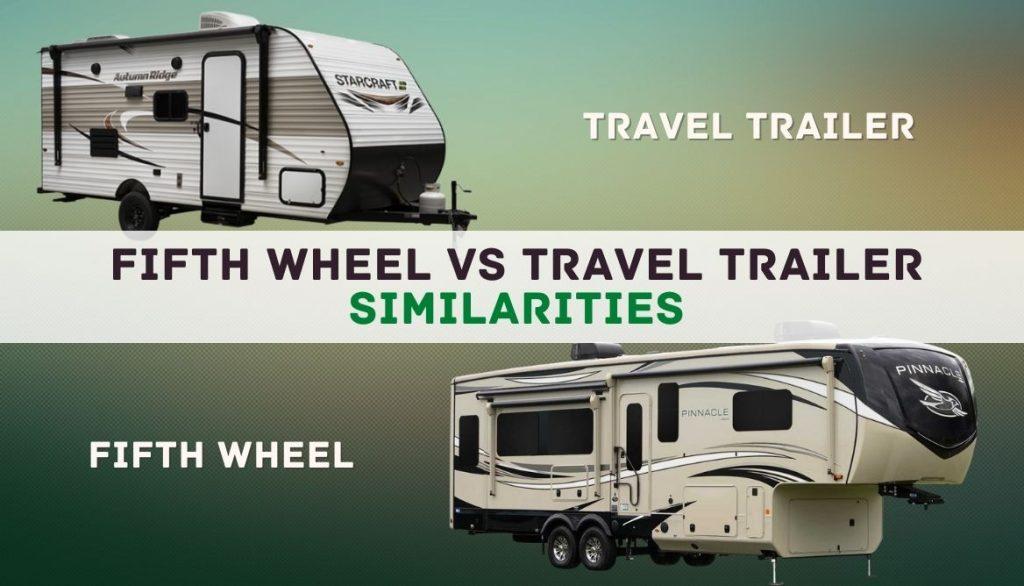 A fifth-wheel or travel trailer is typically less expensive than a comparable motorised RV of the same age and level of amenities. Towable trailers of any type require far less upkeep than a powered bus or recreational vehicle. Because of this, you are ignoring the car's powertrain.
However, if you don't already have one, you might need to invest in a pricey tow truck. The employment of a tow truck for other purposes might be advantageous in some situations.
In addition to towing a boat, doing yard work, and transporting furniture and appliances, the truck may be used for a variety of other tasks when you're not camping. That won't work with a Class A!
It's possible that two distinct units might be more conveniently parked and stored. Also, unlike bigger motorised units that may be restricted from certain camping locations, smaller trailers may easily manoeuvre into those that would otherwise be off-limits. Is it better to buy pre-owned items or brand-new ones?
Towables are a sensible choice from a financial perspective. There are a wide variety of affordable alternatives for getting into an RV and on the road to exploration, and that applies to both fifth wheels and travel trailers. It's rather standard for things to cost less if they don't have their own motor.
The fact that towables can accommodate a number of people overnight is an additional perk. When camping with kids or other people, most people use a travel trailer or fifth wheel. Almost all of your choices can accommodate four people.
Several campers can be seen in the campground located at the foot of the mountain range. It's nice to have both 5th-wheel and travel-trailer RVs represented here.
Which is easier to pull the fifth wheel or the travel trailer?
Outside of extremely compact trailers like teardrop campers, fifth wheels are universally agreed upon as being the most convenient to pull. Depending on the situation, a fifth wheel may be less cumbersome to tow and even safer.
Is a 5th wheel bigger than a travel trailer?
When compared to travel trailers, fifth wheels are often quite a bit larger. A travel trailer's length can range from 16 feet to the mid-30s. Standard fifth wheels range in length and weight from roughly 19 feet (a fibreglass Scamp) and 2,000 pounds to well over 40 feet and 25,000 pounds!
Do you get better gas mileage with a 5th wheel or travel trailer?
Gas mileage is improved while towing a travel trailer. This is due to the travel trailer's more compact design compared to that of a fifth wheel. The average improvement in mpg fuel economy is roughly 2–3. Using a smaller car, as opposed to a full-size truck, will further improve your gas mileage.
Are fifth wheels good for a full-time living?
Since they typically have far more living space than travel trailers or RVs, 5th wheels are ideal for permanent relocation. Larger than the other two categories of mobile houses, thanks to their higher ceilings and abundance of pop-outs, these are the most like conventional dwellings.
Is buying a 5th wheel worth it?
If you're going to be living out of your RV for a while, you should probably get one with a fifth wheel. A 5th wheel will give you with an excellent towing experience and a pleasant living experience whether you're on the road full-time or just on a few month-long journeys.
Conclusion
Ultimately, the ideal camper is the one that suits your needs. A 5th wheel is a great option for those who want to travel in comfort while also enjoying the benefits of a home away from home.
Even better, if you already have a pickup vehicle that can tow, a fifth-wheel camper is a fantastic option. Based on your personal preference which camper van suits you the most? Whether it's the 5th wheel or the travel trailer that you are looking forward to buying?
If you have an opinion on the matter, please leave a comment below!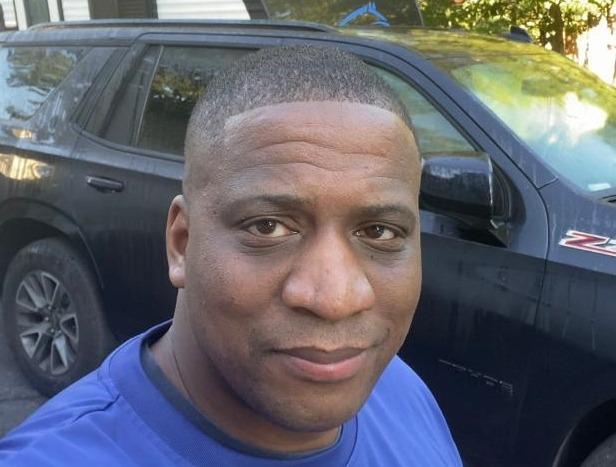 I`m a current Law Enforcement Officer working within the Counterterrorism Bureau in New York State. I have been Camping for over 20 years. My styles of camping include tent, car, truck, van, and RV travel trailer. I have a YouTube channel where I teach all types of camping with an entertaining method: https://youtube.com/@TheSmallsRVAdventures