Top 15 Best RV Levels [Buying Guide]
RV level indicators are such simple tools that we often overlook their complexity. They work on the principle of specific gravity. And many have more than one level for indicating different elevations.
Product Name
Image
Pros
Price
Camco T Level
Front-to-back and side-to-side leveling.
Small and versatile.
It can be used on most motorhomes and trailers.
Stays securely in place.

Check Price on Amazon

Hopkins Never Fade
Does not fade under the sun.
Calculates how much you need to raise or lower.
More coverage.
It can be handheld, screw-mounted, or adhered.

Check Price on Amazon

Rv Designer Bubble Level
Markings act as a useful reference.
Self-adhering backing.
The screw-mounting option is available.
Works with RVs, motorhomes, trailers, and machines.

Check Price on Amazon
So, what goes into making the right RV level? Well, for starters, there are several types of levels. We have the carpenter level, the T level, and the most modern invention – the electronic level.
Levels need to be durable. Since they go on the exterior of the RV, they must be able to survive the elements. Many levels have errors arising from various physical and electronic errors.
With the overwhelming number of levels and brands out there, finding the right one is tricky. But you don't have to worry. We have scavenged through the internet for the 15 best RV levels and reviewed them.
Best RV Levels Reviewed
The Camco T Level is a unique and innovative level indicator design for front-to-back and side-to-side leveling. It consists of two small spirit-filled tubes set in a T formation.
The main benefit of having two tubes is that you can level your RV in two directions. One tube indicates side-to-side leveling, while the other indicates front-to-back leveling.
Interestingly enough, this small level is quite versatile. You can use it with your RV and other motorhomes as well as travel trailers. Admittedly, it's relatively small, measuring 1.625 x 2.25 inches. This significantly reduces its visibility. You can mount it inside your RV. But you, as the driver, won't be able to see it when parking your RV.
On the topic of mounting, this is a screw-mounted level. It's not like those handheld carpenter's levels. This frees up your hands so you can work the jack or the leveling blocks.
However, this also means that you won't measure the level in other places in your RV. You'll have to buy a few of these and mount them at key points on your RV. You can, however, also try using adhesive strips for temporary placement.
Additionally, there's a set screw for adjusting the front-to-back level if you must mount it on an angled surface.
Overall, this is the right product that's small and versatile. However, it can't be used while driving. One other thing you might have an issue with its sheer lack of durability. The tubes are from hard plastic, which denatures in the sun and isn't suitable to last in the long run.
Pros:
Front-to-back and side-to-side leveling.
Small and versatile.
It can be used on most motorhomes and trailers.
Stays securely in place.
Cons:
Does not survive the elements.
The name says it all. The Hopkins Never Fade is a long-lasting graduated level for precise leveling and correction. Unlike other levels that tend to fade with UV interference, this level does not fade over time. It stays crystal clear even after years of use and abuse. So you know it's a durable product.
But that's not what makes this vial unique. No, it's the graduation. Embossed atop the curved spirit vial are a set of 15 markings from 7 to 0 and then to 7 again. These indicate how far off the leveling is in your RV.
Each marking is equivalent to a required raise (or lowering) of one inch. Graduation is quite a handy feature that takes the guesswork out of leveling.
What's more, the Hopkins is both a handheld carpenter-style level and a screw-mounted level. In addition to that, the backing is adhesive, allowing you to temporarily mount it on the RV while you work the leveling blocks. This accounts for higher versatility and makes leveling much more personalized.
Since it's a carpenter-style level, it's quite long. It measures 6.88 inches in length, allowing for a more ample working space. However, it only has one leveling vial per level. A vertical level would've been useful if you needed to place the level on its bottom side.
Another problem you may face is with the color of the fluid. It's completely clear. Seeing the bubble may be challenging if it's too sunny.
Pros:
Does not fade under the sun.
Calculates how much you need to raise or lower.
More coverage.
It can be handheld, screw-mounted, or adhered.
Cons:
Only one vial per level.
Hard-to-see fluid.
The RV Designer E401 is a graduated bubble level that can be stuck or screw-mounted onto any surface. It consists of a flat black panel with a vial filled with green fluid. This is a 3.75 x 1.375-inch level, suited for RVs and other motorhomes.
What makes this level stand out from the rest are the graduations along with the curved vial. Each mark represents one degree of elevation. You want to adjust your leveling blocks or jack until the bubble hits the 0 marks.
However, each mark does not correspond to a certain degree of rising required. In other words, you cannot make any meaningful insight from the markings. You can only use them as a reference.
The RV Designer can be both screw-mounted and adhered to. It has a self-adhering backing, so no need to carry tape on you. Just be sure the surface you stick it to is smooth and cleaned with alcohol beforehand. As for screw-mounting, it's quite a permanent solution, and you'll need to drill holes for the screws.
This is a handy tool for front-to-back and side-to-side leveling. It works with RVs, motorhomes, furniture, tripods, machines, and trucks. However, it's relatively short. So, you cannot use it comfortably at a carpenter's or mason's level.
Speaking of the liquid, although it's bright green, it will soon fade under the sun and become transparent.
Pros:
Markings act as a useful reference.
Self-adhering backing.
The screw-mounting option is available.
Works with RVs, motorhomes, trailers, and machines.
Cons:
Shorter coverage.
Not UV and impact-resistant.
All alone on a road trip and need to level your RV? Don't worry. This smart tool from Hopkins makes leveling a one-person job. It consists of a single leveling vial paired with bright LEDs to indicate which side needs raising. And when mounted, it can be pulled out and viewed from the driver's seat.
The way it works is that you first press the Power On/Off button. Then you pull the level out to a suitable position. A single green light separates two rows of red lights. When the RV is not level, the RV side's red lights that need raising will light up.
And when the RV is level, the green light in the middle will light up. There's also a spirit level for two-person leveling.
This is the main feature that makes this level user-friendly. However, since you're probably used to two-person leveling, using it all on your own may be confusing at first. So, there's a slight learning curve with this. You also need to get out and press the ON button each time you want to use it.
But the Hopkins has a lot of useful features that make it quite a charming product. For one thing, mounting it is incredibly easy. It comes with both screw-mount holes as well as a self-adhering backing that sticks to your RV's outer walls.
When in use, the tool can be unfolded to reveal two panels: the mainboard with the spirit level and the lights and the instructions panel.
Pros:
Used for one-person jobs.
Indicates which side needs raising.
Easy to mount and adhere.
Great for front-to-back and left-to-right leveling.
Cons:
Significant learning curve.
Winnsty's RV T-level is an exceptional product in both its functionality and its durability. This is a standard T-level from PMMA and ABS plastic. PMMA plastic is famous for its extreme resistance to the outside elements. It survives UV radiation and scratches. It also keeps the fluid inside the vial safe from UV degradation.
On the other hand, ABS plastic is shock and shatter-resistant and can survive most chemical corrosives. This is the material used in the black chassis that holds the vials. ABS plastic is also renowned for its water resistance.
Aside from durability, the Winnsty also has a lot of versatility. It has two vials situated perpendicular to each other in a "T" formation. This allows you to use the level in any orientation. It has a minimal design that makes clever use of the space it has.
For mounting, you have two options: either screw it in or stick it to the side of the RV. Screw-mounting is a tremendous permanent choice. But if you don't want to commit, then use the adhesive backing.
However, it's relatively small, measuring only 2.25 inches in length and 1.69 inches in width. The small size makes it easier to carry in your bag, but it may lower visibility.
Since the liquid doesn't fade under the sun, you can expect high visibility even under the harsh light. However, it's not glow-in-the-dark, so it's not for low-light situations.
Pros:
Highly durable.
Color doesn't grade under the sun.
Protected against shattering and scratches.
It can be either screwed in or stuck on.
Highly versatile.
Cons:
Not for low-light situations.
Need a set of levels that can be used all around your RV? Then consider this standard set of bubble levels by YOTOM. This is a 6-piece set that consists of high-quality, durable spirit levels for your RV and other motorhomes.
Unlike other spirit levels, which break and fade away in the sun, these levels from YOTOM are highly durable. They stand against the elements relatively well.
Each level is made from high-quality acrylic, which can be 17 times as strong as glass. In addition to that, acrylic is a lightweight material, making this level weigh 0.263 ounces.
Each level has a bright green fluid in the vial with two screw holes on either side. It can only be screw-mounted, however.
So, it's not an excellent temporary fix. You can use double-sided tape if you want to stick it on temporarily. But it would've been great if the adhesive was included.
Use this set for leveling RVs, scopes, caravans, campers, trailers, tripods, and even large and small trucks. It works both at an industrial level as well as a household level. But since they're not handheld and relatively small, they're not that useful during carpentry.
What's more is that you get not one, not two, but 6 bright new levels. This means you can install them at key points in your RV. A clever formation would be to have one level on each side of the RV. Unfortunately, each level only has one vial, which means you can only use them in one orientation.
Pros:
Set of 6 levels for more coverage.
Small, lightweight, and handy.
Stronger than glass and extremely shatterproof.
Versatile usage across vehicles and machines.
Easy to use and mount.
Cons:
The adhesive is not included.
The BEST Level Tool from TUFF LEVEL has everything you need. From durability to versatility – this level is one of the toughest T-levels on the market. To begin with, it's a robust and shatterproof plastic material.
The same material isn't specified, but it seems to resist both scratches and water ingress. The transparent plastic tube also rejects UV light, keeping the inner liquid safe from fading.
Apart from that, the TUFF LEVEL is highly convenient. It's small and lightweight. It measures 60 mm across and 45 mm wide, making it convenient to store in a drawer or a bag. You could even keep it in your pocket for the whole ride. It's shallow profile and easy to carry.
Due to how convenient the product is, you can use it practically anywhere. It's useful for leveling campers, travel trailers, trailer tongues, RVs, motorhomes, and hitches. It's also a great product for household use in tripods, furniture, picture frames, scopes, stands, and pool tables.
And since there are two perpendicular vials in each level, you can use them in any orientation.
As for mounting, the TUFF LEVEL can be mounted using the two screw holes. The holes can also be used as a string line-level. It doesn't have any adhesive at the back, but you can apply some of your own.
The liquid in this level does not freeze in the winters. So, it's completely safe from all outdoor elements. Just be careful when handling it in the heat.
Pros:
Superior material quality.
The color of the liquid does not fade.
Easy to use and store.
Highly versatile; convenient for most applications.
Do not freeze over in extreme conditions.
Cons:
No self-adhering backing.
Looking for a unique RV level that works in any orientation? Then try the RV Designer E403. At first sight, it looks nothing like our ordinary RV level. This is an omnidirectional level that shows the flatness of the plane in four directions. In a nutshell, it's a modified form of the T-level.
This design is unique since it takes the guesswork out of RV leveling. Instead of indicating the level in only one direction, the RV Designer E403 does so in three. It shows vertical, horizontal, and surface levels.
But don't worry. It looks big in the picture, but it's relatively small. It measures 1.75 inches both across and in width. This means you can simply pop it in your pockets or keep it stored neatly in a bag. When you take it out, you can either place it flat on a table or stick it against a wall.
The only problem is that it's not entirely convenient to mount. There are no screw holes for permanent placement. And even for temporary placement, you don't get a self-adhering backing. Instead, you can either only hold it in your hand or use a double-sided sticky tape.
Moreover, it's not durable at all. The liquid can very easily leak, and there's a lot of it. It's not as perfectly sealed as the conventional tube-shaped vials. In addition to that, it's not weatherproof either. The liquid will fade under the sun eventually and become transparent.
Pros:
Unique omnidirectional design.
Small and pocket-friendly.
Shows a vertical as well as a horizontal level.
Bright green fluid with high visibility.
Cons:
No convenient mounting options.
Not very durable.
The Prime Products 28-0114 is a premium quality stick-on leveling tool for RVs and travel trailers. It's made from robust and durable plastic that is UV and water-resistant. This means that the sun's rays won't fade away the color of the green liquid inside. The liquid will stay visible throughout its life.
In addition to being highly durable, this pack of 2 levels is also highly convenient. Each level measures about an inch in length and half an inch in width. You can neatly tuck it away in your pockets or a storage bag.
As far as mounting is concerned, it can be conveniently stuck onto any surface. Just be sure to clean the surface beforehand. Unfortunately, it doesn't have any screw holes. So, it's not a good choice for a permanent leveling solution.
And even with the adhesive backing, the levels tend to tilt ever so slightly. The backing has a spongy texture that abstracts it somewhat from the leveling surface. Moreover, the adhesive might come off when it rains or if the back gets dusty.
It doesn't degrade under the sun, which means that it's highly durable and stays visible throughout its life. And much like other spirit levels, it's highly resistant to the elements, especially the cold.
Pros:
Does not fade under the sun.
It can be neatly tucked in your pocket or a bag.
Suitable for RVs, motorhomes, tripods, and TVs.
It can be stuck onto any surface with ease.
Highly durable and shatterproof.
Cons:
No screw-mounting option.
The adhesive is weak, especially in the rain.
The Sun Company 306-R is a strong and sturdy RV level that's made for precision leveling. Right off the bat, you'll notice the curved design, the brass ball, and the graduated scale. The scale has a range of 10 to -10 degrees, which provides a useful reference for leveling your RV.
What's more, the Sun Company 306-R uses a brass ball instead of the conventional bubble. This has a few benefits. Firstly, if the fluid leaks out, you can safely replace and refill it yourself without worrying about the bubble.
Secondly, unlike the bubble, which tends to stick to the vial, the ball does not stick and provides smoother movement.
But that's not all. The Sun Company 306-R has a vial made from a strong copolymer build called "Flex Tube." To put it in simple words, the tube is shatterproof and won't leak easily. It also holds its own against the sun and rain.
You get 3M VBH tape that adheres to most surfaces at the back, provided they are clean. Unfortunately, you don't get a screw-mounting option. And since the tube is curved, you can't place it on a surface either.
It's necessary for all the campers, trucks, boats, ships, cars, RVs, or any vehicle that can tilt. Use it for leveling your vehicle when it's on a slope or an uneven dirt road.
You can also use it for leveling tripods, but the curved bottom prevents you from using it on top surfaces. So, it's not a suitable choice for carpentry, masonry, or pool tables.
Pros:
Graduated for more comfortable measurements.
Shatterproof Flex Tube.
Includes 3M VBH adhesive tape.
Easy to replace and refill.
Accurate readings.
Cons:
It cannot be placed on flat surfaces.
YOTOM's T-level is a set of 5 cross-check levels meant for horizontal and vertical leveling. At first glance, they look like any ordinary T-level. But once you use them, you'll immediately notice a huge difference.
For one thing, these levels are highly durable. They withstand the outside elements. This means they don't succumb to water damage, color fading, and freezing.
This is crucial since when a level is used on an RV, it's usually mounted on the exterior wall. So you want your cross-check levels to be as strong as possible.
But the sheer sturdiness of these levels stands in stark contrast to their size. They're incredibly portable. Each level measures about 1.63 inches in width and 2.26 inches in height. This makes them convenient to store in your toolbox along with your other tools. And you can even pocket them when climbing up a ladder.
Fortunately, these levels feature both a screw-mounting option and a sticking option. Screw-mounting is suitable for a permanent fix, while the stick-on option is good for a temporary solution.
And perhaps the best part is that this is a pack of 5 T-levels. You can place one level on all four sides of your RV and maybe place one on a table inside. This gives you more vision when fixing the jack or placing the leveling blocks.
But these T-levels are not without fault. When they're placed on the same surface, the bubbles tend to show different levels. This is likely due to the bubble "sticking" to the tube. A slight nudge gets it back together.
Pros:
Waterproof and shatterproof.
Easy to read and store in your pocket.
It can be both screwed in and stuck onto the surface.
Includes 5 T-levels.
Cons:
Bubble "sticks" to the tube.
Tired of levels that are too small? The Wheel Masters 6700 is an all-in-one RV level that measures 11 inches in length. It's an excellent tool for its length and versatility.
Since it's about a foot in length, you can comfortably use it as a carpenter's level. This also helps to eliminate uneven spots on the RV's wall.
The engineers behind this product made it larger to enhance its versatility. But there's another reason for its larger size: visibility. You can comfortably view the Level Master from the driver's seat.
However, since it lays flat against the outer wall, you'll need to view it from your side-view mirror at an angle. A bit of practice should make this easier.
One interesting thing to note here is the smaller spirit level that gets completely overshadowed by the longer one. This shorter level is perpendicular to the main level and indicates side-to-side leveling.
Another interesting feature is that, instead of the conventional bubble, the Level Master uses a brass ball. One application of this is that you can refill the fluid yourself without worrying about the bubble. It also means that the bubble won't "stick" to the tube and cause inaccurate readings.
Mounting this level is quite easy. It has two mounting slots on either side, which can be used with a small screw. The smaller level has just one screw at the top for adjusting it. The larger level also has two screws that hold it in place.
However, these are not for adjusting. They're merely for removing and replacing the vial.
Pros:
Longer than other levels.
Cross-check level.
Can be refilled and replaced easily.
Visible from the driver's seat.
The shorter level can be adjusted.
Cons:
The more extended level cannot be adjusted.
If the site is not leveled enough for your vehicle, it will provide you with accurate information about it. Thus, you can change your place. It is highly reliable in providing you news as it has an accuracy of 0.1 degrees.
It is a 3-axis digital accelerometer of the highest quality, which gives you accurate angles and heights according to your vehicle.
Moreover, it comes with an on/off button, which you can use for controlling it according to your requirements. Consequently, helping you maintain the battery life.
This wireless product is quite versatile. You can use it with your RVs, food trucks, race car trailers, horse trailers, concession vehicles, mobile emergency command post vehicles, mobile medical vehicles, and all kinds of camping trailers.
It also helps decrease your setup time, making it quite beneficial for you while you're on the road! The product is quite unchallenging and straightforward to use as it can be connected to your smartphones and tablets.
You can download the app on your mobile. It is compatible with most phones. Moreover, it gives you the ultimate control over the system, and you can easily use it without any inconvenience.
Therefore, it also has an onboard digital temperature sensor for calibrating each unit, giving you reliable information over an extensive range of operating temperatures.
It is constructed to give you leveling data to park your vehicle in the ideal spot. For the towable vehicles, it provides you quick reconnect by saving and recalling your hitch positions. Thus, perfect for both!
Pros:
Good battery life.
Durable and long-lasting.
The product is quite unchallenging to install.
User-friendly and provides accurate data.
Cons:
It requires an internet connection to function.
This product is used to measure the angles and slope elevations. The bubble levels give you accurate leveling measurements. It gives you the perfect degree of leveling information that you can use to check the surface's level and smoothness.
It is circular and consists of registration markings. These markings indicate when the bubble is centered, showing you that it is level. This is quite useful for your RV when traveling around areas that are rough and rocky.
This gives you the perfect idea of your position and helps you find the most suitable spot for your recreational vehicle. The convenience this bubble spirit level provides you is unmatched!
Furthermore, this product has quite diverse applications that make it ideal for you. It can adjust the camera tripod mounts and set-top boxes. If you're very particular about levels, this product is especially for you, as it can help you hang your picture as perfectly. It also helps in cross-axis leveling.
Moreover, it can provide you a flawless and leveled building with its ability to balance and align the construction. It gives you the best result you could ask for!
YOTOM Bullseye Bubble Spirit Level has a waterproof finish. This feature is quite handy as you can use this product outdoors. Weather conditions like rain will not affect its ability to measure and give you accurate readings.
Last but not least… It can stand freely and does not need to mount on a surface. Thus, it is very convenient to use.
Pros:
It has the right thickness level, which is 7 mm.
Easy to carry around and use.
It is convenient and handy.
Cons:
The liquid present in it may evaporate or leak out after some time.
This leveling product is also exceedingly beneficial and practical for leveling and aligning your recreational vehicle. When you are on the road, such devices help you find the ideal spots for your RVs, camping trailers, medical vehicles, and much more!
This can attach to the front of your trailer, and it is visible from the rear mirror. So, you can easily see the position your RV is in. It has to be screwed. The mounting is separately available to you for easy and straightforward fixing.
It consists of two balls. The larger one shows you side-to-side leveling of the RV, while the smaller balls indicate front-to-back leveling. This gives you accurate information on both sides of your vehicle, helping you move it with extreme convenience.
It tells you when your RV is on the level. If you are traveling to a rough and jagged place, this product will surely help you maintain your vehicle's balance.
This Camco AccuLevel is specially constructed to consume very little space. It can easily be set up at the front of your vehicle without any complications. The dimensions are 11″ x 2.75″ x 1". Thus, ideal for you to carry around and facile to position on your vehicle. The product's installation is also very unchallenging, as it can be placed quite easily.
Pros:
It gives you accurate and reliable results.
Effortless to install.
It is light in weight and thus easy to carry around.
Cons:
The sharp colors of the liquid may fade with time, thus making it hard to see.
Types of Levels
Carpenter's Level
A carpenter's level is the simplest type of level. It's quite long, typically between 2 and 8 feet. And most have more than one leveling vial to facilitate two-way reading. Some have vials in varying orientations.
A common configuration is one horizontal vial, one vertical vial, and one diagonal vial. This allows for even more accurate leveling.
You'll need a simple carpenter's level (or its sibling, the mason's level) for leveling your RV. They're longer and respond to even the smallest tilt. They can also be laid flat on a table or the dashboard, allowing even the driver to self-level the RV.
Cross-Check/T Level
These are smaller levels that include two vials perpendicular to each other, forming a T-shape. One vial helps to check front-to-back leveling, while the other is for side-to-side leveling.
T-levels are the most common due to their small size and two-way leveling. Some levels include three vials for level surfaces as well. T-levels are seldom handheld and require some mounting (more on that later).
Line Level
Line levels are rarely used, but they aren't entirely useless. These are normal levels that are lightweight enough to be hung from a string. You tie a string between the two points you want to measure the elevation between. Then you hang a level from the taut string, preferably in the middle.
Line levels usually are used to compare the elevation between two points. They might help you in front-to-back leveling. Most T-levels can be used as line levels as long as they're lightweight. So you won't have to buy a separate line level.
Omnidirectional/Circular/Bullseye Level
Finally, we have the bullseye level. This level is in the form of a closed dish with the fluid present in all 4 directions. This is more precise leveling equipment. Not only does it show elevations along the x and y axes, but also in between them. They have a shorter coverage, though, usually only a few inches.
How To Choose The Best Levels For RVs?
Handheld Vs. Mounted
Once you decide on a type of level, you should decide how you want to mount it. And this isn't just about convenience. Mounting options can change how accurate your readings are.
You see, handled levels sit flat against a surface. As such, they have a flat bottom and sit flush with no raise. You must mount them such that their bottom is parallel to the RV's bottom. Otherwise, there can be issues.
For instance, if your RV is level, but the level itself is mounted diagonally, it will show a raise where there is none. Similarly, if the RV is not level but the leveling tool is, the reading will be inaccurate.
If you do decide to go for mounting, choose a level that offers both screw-mounting and adhesion. Use the screwing option for permanent solutions and the sticking option for temporary ones.
Durability
Durability is a significant concern for levels. Although most are inexpensive, if you get your hands on an accurate level, you don't want to let go.
There are two main threats to a level's long life: UV rays and shattering. The vial is usually of acrylic or some other transparent plastic at a level, while the chassis is made from ABS plastic. Both of these are shatterproof and don't break easily.
Also, look for a level that has shock protection. There should be raised braces around the tube to keep it away from direct impact.
As for UV protection, consider a type of plastic that won't let UV light get through. UV light can not only fade away the color of the liquid but also blacken the plastic tube.
Degree Indication
A level that tells you whether your RV is tilted or not is useful as it is. But what if you had a level that told you how much you need to raise your RV? That's precisely what some levels are doing nowadays. They have a graduated scale next to the level that indicates how many degrees your elevation is off.
It can be hard to read the markings, especially if it's your first time. But after a few attempts, you'll get the hang of it.
Electronic Levels
If you're having difficulty reading the indications on a bubble level, you can try one of the electronic ones. Electronic levels indicate how much inclination you need and on what side, but your dashboard may rig it. So, you don't have to get out of the vehicle to read them.
Electronic levels are quite expensive, though. And that's the main reason people steer clear of them. But if you continuously have to level your RV, perhaps it might be time for an electronic option.
However, electronic levels aren't without flaws. A bubble level is the most natural leveling instrument you can get. The only error you can get from a bubble level is when the bubble adheres to the vial walls.
However, there's so much that could go wrong with an electronic level, especially with the cheap ones.
Price
Lastly, consider how much you want to spend on the level. Levels are quite small, and you probably already have a lot of other expenses to deal with.
It's a no-brainer that you shouldn't spend too much on them. However, if you're in a field that requires regular leveling (truck driver or frequent camper), then consider spending more.
Most bubble levels will cost you as little as $3. T-levels will cost you about $7 or more, depending on other features. Bullseye levels cost a bit more, ranging from $8 to $15. Electronic levels can cost a lot, ranging from $50 to up to $300.
FAQ
Why Do I Need to Level My RV?
Leveling the RV is crucial for comfortable living. An uneven floor can lead to slips and falls. You'll be burning calories just walking to the fridge. But it's not just about comfort. A tilted RV will shift its weight towards one side, causing short and long-term damage.
In addition to that, some objects require gravity to work. Most fridges, for example, rely on gravity for the healthy flow of the coolant. A tilted RV will put more load on these appliances or simply render them useless. All objects are built on a level surface, so they should stay on a level surface.
When Do I Need To Level My RV?
RV levels are used to check the elevation of your RV. You want to keep your RV level at all times. If you're camping on a slope, consider checking the level and leveling your RV. If you're camping on an uneven surface, such as a dirt road or a swamp, you'll need to level your RV.
What Are The Top Brands That Sell RV Levels?
There are a few reliable brands that have made a name for themselves in this industry. Hopkins is the first that comes to mind. But YOTOM and Camco are some great choices as well. Both of them offer durable levels that are accurate and available in several styles.
Conclusion
Leveling an RV isn't easy, but someone's got to do it. Luckily, plenty of reliable and accurate level indicators will last you for a long time.
In our best RV levels review, we have found that the Camco T-Level is the most reliable of them all. On the outside, it looks like any ordinary T-level. But it's the durability and versatility that make it stand out.
This is a small and compact level that features two mounting options: screwing and sticking. And it provides exceptionally accurate readings.
As for durability, it's quite strong and shatterproof. However, the liquid fades under the sun. So, you might need to replace it. It's still a useful product for front-to-back and left-to-right leveling. Use it for leveling your RV, motorhome, travel trailer, or camper.
Now that you can make a more informed decision and buy your very first RV level.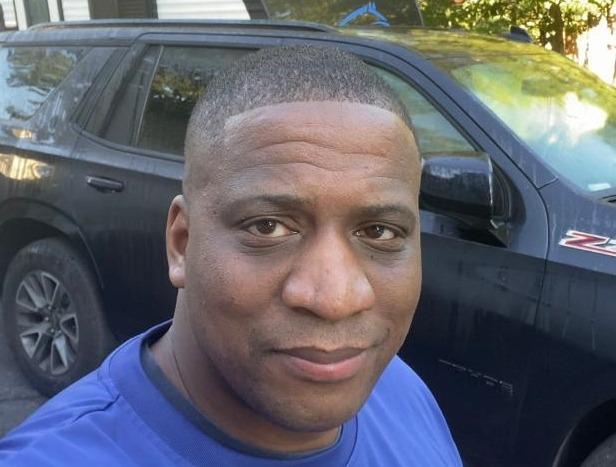 I`m a current Law Enforcement Officer working within the Counterterrorism Bureau in New York State. I have been Camping for over 20 years. My styles of camping include tent, car, truck, van, and RV travel trailer. I have a YouTube channel where I teach all types of camping with an entertaining method: https://youtube.com/@TheSmallsRVAdventures