Best 6 Volt Battery for RV [Buying Guide]
Rv batteries are essential parts of any vehicle. Without a good battery configuration, not only will you be unable to energize your RV camper but you'll also be stuck in the middle of nowhere with no way to fix it. So which one should you choose?
There are many types of Rv batteries on the market. To find out which is the best 6v RV battery setup, you need to weigh your consumption needs.
This article will help you understand every feature from the size of the battery, rate of discharge, service life, to common factors. Also, we will review some top-rated and high-quality brands for purchasing the best 6v rv battery. Let's begin.
Best 6V RV Battery: Our Top Pick
Vmaxtanks 6 Volt 225ah Agm Battery (Best)

Trojan Battery Plus (Runner Up)

Mighty Max Battery 6V RV Battery (Best Budget)

10.3 x 7.11 x 11.07 inches

2.76 x 1.89 x 4.21 inches

1. Electrolyte Suspension System

2. Heavy Duty Grids

3. Maintenance Free

1. Excellent service float life
2. Eco-friendly
3. Durable

1. High safe assurance
2. Excellent customer service
3. Finest build material
Best Features
Heavy Duty AGM with 8-10 float service life span

Military Grade superior Calcium build

Capacity: 225Ah; Energy: 1.55kWH; Reserve Capacity: 500min
The VMAXTANKS 6 Volt 225 Ah battery is for RVs. They are also for solar and wind turbines to store electricity. And are used in golf carts, electric trolling, etc. The 225 Ah battery offers a float service life span of 8 to 10 years.
This is a long duration, and the battery will last you even more because of the heavy-duty lead and tin alloy. It can last you for ages, even after the repeated over-discharge. Although, you should avoid over-discharging the battery as much as possible.
The VMAXTANKS 6-volt battery is rated at 225Ah capacity. This ensures that the battery, once fully charged, will supply a constant 11.25 Amps. It can last for 20 hours or deliver 25Amps for 500 minutes. After both of these consumptions, the battery will have a 10.5V charge left.
It is an SLA battery. There won't be any need to check the specific gravity of its electrolyte. Or to add distilled water to the battery during its floating service life. It is a maintenance-free battery.
The battery has dimensions of 9.5 width x 7.3 depth x 11 height in inches. And it weighs up to 72 pounds or 32.6 KGs. The BCI group for VMAX TANKS 6-volt is GC2. But we recommend that you should check if it fits in your RV before buying it.
Concluding Remarks
Great for RVs that are used for camping and other recreational purposes, the Vmaxtanks 6 Volt 225ah Agm Battery is a great choice. It's made with matte-finished aluminum and ABS plastic, so it looks great and has a good weight to it. If you need a replacement starting battery for your RV, this one is a great choice!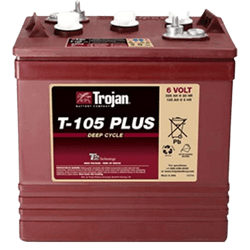 Best Features
High Battery capacity of 1.5 kWh

6V SureVent with FlipTop

Operating Temperature of -4°F to 113°F (-20°C to +45°C)

5 – 15% per month self-discharge rate
The Trojan Battery's T-105 is the main deal if you plan to buy more than one battery. The T-105 is a deep-cycle flooded battery. It is a great option that can provide battery configuration for up to 24-volt electrical systems. This is because the battery pack comes in 4 batteries.
It reduces the chances of corrosion between the grid frame and its Alpha Paste Plus. You can relax back because this ensures that the T-105 will last longer than the competition.
If you store your RV for an extended period, the Trojan 6-V battery is for you. It has a monthly low self-discharge rate of 5 to 15 percent. You can store it and forget about the battery's charge for 1-2 months. These batteries will ensure peak performance when you take them out of storage.
They are approved for safety based on ICE standards. Therefore, you should worry if these batteries are safe to use or not. Even though these batteries are flooded batteries, they can last up to 10 years. You can buy these once, and won't have to worry about them for a long time.
The BCI group for this Trojan T-105 is GC2.
Concluding Remarks
Trojan Battery Plus are high-quality batteries that will keep your vehicle running smoothly. It has a long lifespan and can be used in any vehicle. It is made with quality materials, so you don't have to worry about buying low-quality Rv batteries for your car.
If you don't have a dedicated space for a 6-volt battery in your RV, Mighty Max Battery's 6V 200Ah SLA RV battery is a perfect choice. It has a spill-proof design to mount the battery in any position you can.
You don't have to fit it front side up. You can even place it sideways in your RV, as long as it does not damage the battery externally. This makes the battery a convenient option for you.
Not only is it resistant to shocks and vibrations, but high and low temperatures as well. It has a wide operating temperature range. You can go on in cold freezing temperatures or hot desert temperatures without worrying about 200AH SLA's performance.
It has a high discharge rate than most batteries available on the market. It also features a long service life, deep discharge recovery, and an easy installation process. If you are still not sold, then know that this battery has an affordable price tag.
Concluding Remarks
The Mighty Max RV battery is the perfect starting battery choice if you want to power up your vehicle on long trips. It comes with a 6V battery power that can hold up to 8Ah of energy, so you won't have to worry about running out of power or having to replace it too soon.
You can also use these rv batteries when you need extra power for your electric golf cart or ATV, which makes it a great investment for any family that uses these types of vehicles.
Best Features
6-V Lead Calcium Grids

10+ years of floating design life

150Ah Sealed Lead Acid AGM Deep Cycle Battery

1 CA discharge of the battery capacity
When looking for the best 6-V AGM RV battery, the NPP AGM Deep Cycle Battery should be in the top 5. It is a rechargeable battery that has everything an RV owner could want.
The NPP 6V batteries are worth every penny you spend on them. The build material for their case is ABS plastic. It ensures top-tier longevity for their batteries. This ABS case construction provides impressive resistance to shocks, vibrations, and harsh temperature ranges and saves you from chemicals.
This ensures that the battery will be in your rig for a long period without any problems. On top of that, the battery has a maintenance-free option. With it, you won't have to check your batteries every week. And it saves you from the hassle that you will face with other batteries.
If you aren't satisfied with the ABS plastic, rest assured, this battery comes with four safety certifications: CE, ISO9001, ISO 140001, and UL certified. We'd recommend that you make sure to look for these certificates whenever you're going to buy a new battery.
Concluding Remarks
If you're looking for a battery that will give you the power you need when you need it, look no further than the Mighty Max Battery 6v RV battery. This battery features an innovative design that allows it to store up to 30% more energy than other Rv batteries of its size, so it's ready to take on any task at hand. It also comes with a high-quality valve, allowing it to deliver consistent performance from start to finish.
Best Features
High Cranking Amps: 190 cranking amps

Deep discharge recovery: Up to 500 cycles at 80% depth of discharge (DOD)

Waterproof Construction: Sealed construction to prevent electrolyte leakage in wet conditions
The Lifeline's Marine 6v AGM battery is a versatile 6v battery. Rig owners have noted its effectiveness and performance in trailers, campers, trucks, and marine applications. That's why they prefer to buy the Marine 6v AGM.
Another reason for its publicity in RV owners is because of its 2% monthly self-discharge rate. This in itself is a revolutionary aspect of this battery. It makes the Marine 6v a marketplace leader in self-discharge rate. It has a maintenance-free AGM construction. And when you combine that with the 2% self-discharge rate, you get easy to maintain the battery.
Overall, installing the device is easier compared to other 6v batteries. When compared to other batteries, it can work for charging amperage. It can reach up to 550 amps. You won't find any other 6v battery that is capable of this power level.
It has a well-sealed design, so you won't have any problem with spilling issues or incidents with chemical leaks. Another significant feature of this battery is that it is manufactured in the US. This is a massive benefit for RV owners because it means that the battery has passed all US strict testing.
Concluding Remarks
The Lifeline Marine AGM Battery – Gpl-4ct is a brand-new battery that will be able to power your boat for up to 10 days on one charge. It comes with a 3-year warranty and is capable of being charged through a standard electrical outlet. The Lifeline Marine AGM Battery – Gpl-4ct has been designed with safety in mind, with an integrated circuit breaker to prevent overcharging and overheating.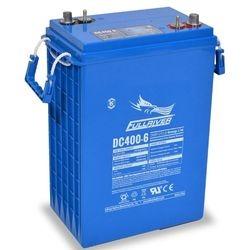 Best Features
Sealed Lead Acid Battery DC400-6

Capacity reserve of 50% @ 100 hour rate: 460 AH

Rating UL94-HB 6V 415Ah AGM Sealed Lead Acid Battery

Resistance of 1.6m Ω maintenance-free battery

500 CCA with 190 alternator
The True Deep Cycle battery is a great choice when you need the extra battery capacity, weight, and handling characteristics of a deep cycle technology. Capacity: 6Ah/12V; Cold Cranking Amps (CCA): 500; 12 volts, 4 amp charge rate With a capacity of 2100mAh, the 903 Deep Cycle is built for regular use.
These 6v rv batteries boast a true deep cycle construction in the form of high current and light drain capabilities. The Optimum Strength Technology enhances energy capacity without sacrificing performance or cycling life.
Concluding Remarks
The Fullriver RV battery is a great choice for any motorhome. It's lightweight, easy to install, and can handle just about any power demands you can throw at it!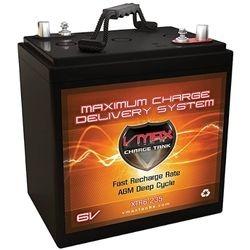 Best Features
Xtreme Series AGM Deep-cycle battery of 2,600 cycles

1000 cycles at 50% discharge depth

Superior performance with 10-12 years life span in float mode

Warranty: 12 Months
A great compromise for those who need a higher capacity and voltage battery, but don't have the garage space for a large-sized unit. The Qty 4 XTR6-235 6V 235AH comes in at over 1.6KW Hours (1.62KWh) after 100 cycles, and is rated at an astonishing 10.2 Volts! This battery is suitable to use indoors or outdoors!
The 6V 235AH AGM DEEP CYCLE BATTERY BANK (6V 235AH 1.62kWh Each) is a high-performance VMAX AGM battery, which is enclosed in a heavy-duty frame for extra protection from impact and vibration.
VMAX batteries are sealed, maintenance-free, and safe for indoor use. They feature military-grade plates for an extra margin of performance and long service life in either float or cyclic applications, even after repeated charging/discharging cycles.
Concluding Remarks
The Qty 4 XTR6-235 6V 235AH battery is an excellent choice for any RV owner who needs a reliable battery. At a cost of about $2,000 for a 75Ah battery, it's more than affordable. This means that you won't have to worry about breaking the bank when you need more power or want to upgrade your RV's electrical system.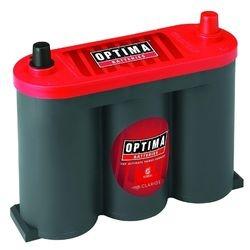 Best Features
High Capacity (6V)

12 Volt, 5.5 Amp Hour Battery capacity

Cold Cranking Amps (CCA) – 1400 CCA

Low Self-Discharge Rate – 2% per month at 20 degrees F

5-Year Limited Warranty
Designed to withstand the rigors of marine environments, the OPT8010-044 is built to provide high levels of cranking power.
With a reserve capacity of 120 minutes, this battery has a 90% decline rate over its lifetime. And because it works well as a boat battery or 6v rv battery, it's also perfect for pickup trucks and SUVs that run frequently on flats and hills.
Optima RV Batteries OPT8010-044 – 6V Deep Cycle Marine Battery with a Reserve Battery Capacity of 120 Minutes. The Optima 8 Series provides the starting power you need in extreme weather, at sea, and on the road. With its unsurpassed corrosion resistance and exceptional longevity, this Optima is built to last.
Concluding Remarks
Optima Batteries have been around for a long time, and they're known for making batteries with high capacity and long life. Their 6V Optima Batteries are perfect for outdoor use, and they're made from premium materials that make them durable and reliable.
How To Choose The Best 6-Volt RV Battery?
Battery Material Types
Well, here's the deal: there are a few different types of 6v Rv batteries—some last a long time, and some don't. But all of them come with a long service life span that ranges from four to eight years.
The 6v rv battery is a type of rechargeable battery that's used by recreational vehicle (RV) owners and campers. They're commonly used in RVs, boats, and other vehicles. The best 6V Rv batteries are the flooded, AGM technology, lithium, gel, and gel-cell types.
Flooded 6V Batteries
These lead acid batteries can be dangerous if they leak. They're also more expensive than other types of batteries because they need to be kept at full charge all the time—they don't self-discharge as much as other types of batteries.
This is a good choice for most 6v rv battery applications since it's durable and easy to maintain. The downside is that it's not as efficient as other types of batteries, so you'll need more of them in your system.
AGM batteries
An AGM 6v battery unit uses an Absorbed Glass Matt (AGM) tube instead of a liquid electrolyte. It also has no internal water, making it resistant to freezing and capable of holding more energy than flooded batteries without sacrificing longevity or performance. However, they're more expensive than flooded batteries and require special care during installation and maintenance procedures—so make sure you check out the manufacturer's warranty before buying one!
Lithium Batteries
These batteries are made by combining lithium with manganese dioxide or nickel metal hydride powder in order to produce high energy reserve capacity at a low weight or volume. They also provide faster charge times than regular lead acid battery.
Lithium-ion batteries are extremely lightweight, which makes them ideal for high-performance applications like electric vehicles or solar panels—but they're also costly to replace if damaged or discharged incorrectly.
Gel 6 V Battery
The gel 6v battery is made of a non-toxic and fire-resistant material that won't explode if it gets too hot. The gel 6v battery has a high discharge rate, which means it can power all of your electronics longer than other types of batteries.
Gel batteries are made from a gel that's filled with sulfuric acid. One of the benefits of this type of battery is that it can withstand higher temperatures than traditional lead-acid batteries. This means that you can store your RV in a garage or in your vehicle without worrying about damaging your vehicle or RV.
Battery Sizes
The size of a battery is as important to consider as its material type. Size is important to consider because most RVs have limited areas where you can fit a specific-size battery.
But, when buying an RV battery, you should consider both sizes of it. It's capacity size, how much AH it can deliver, or what its RC is. And the physical size of the battery, if it can fit in your RV or not.
A bigger battery will provide more power and benefits compared to a smaller one. But, for an RV, you'd have to go for smaller batteries. In these batteries, look for a quality one that can provide more AH and RC. And make sure the battery you select can fit in your RV.
To get an idea of the size of the battery for your RV, you can check the RV's original battery. But if you are not satisfied with its performance or that a bigger battery will last longer. We'd recommend checking the space available before making such decisions.
Battery Capability
A battery's capacity is measured in Ah (Ampere hour), which is equal to one amp multiplied by 60 minutes. The higher the Ah rating, the better your 6-Volt RV battery will be at providing power for your RV. It's important to note that flooded batteries have a lower Ah rating than Agm batteries do.
When you're looking for the best 6-Volt RV battery, you have to determine how much capacity you need. While a 200-250 Ah capacity is ideal, it's not required. Flooded batteries and Agm batteries only provide about 50% usable capacity, so it's important that the battery has a capacity of over 200 Ah.
Discharge Depth
Depth discharge is one of the most important factors in batteries. To give you an idea of how much power gets discharged by battery, the brands provide a value in percentage. The higher the percentage, the lower the capacity.
When you're planning on buying batteries, especially lead-acid batteries. It is better to note their discharge depth and life cycle before buying one. If they have a model with deeper individual cycles, it will have a shorter lifespan.
Optimal Temperature Capacity
For Rv batteries, the operating temperature range is important to consider. If you are going on a long trip, you want to make sure that your battery will work in temperatures as low as -20 degrees Fahrenheit and as high as 100 degrees Fahrenheit.
The other factor is to make sure that you get a battery with enough capacity to meet your needs. You should also keep an eye out for warranties if possible because some manufacturers offer free extended warranties if you buy certain models of batteries.
That's why you should know how your battery will behave at the said temperature. For example, if you plan to travel in cold weather, getting a lithium battery won't do the trick. Their performance significantly drops in cold weather.
Construction Quality
While going on bumpy trains on your vacation trip, you'd want to use a reliable option. And it has a sturdy construction so that it can withstand all kinds of bumps. If you are spending money on a battery, then it should be strong built too.
The battery should be capable of facing shocks and vibrations. If it cannot, you'd find yourself spending extra money on its repairs while on the trip.
Guarantee
When you're buying a 6v rv battery, you want to make sure you get the best battery for your needs. But what exactly do you need? Do the makers offer any warranty on their batteries? Some do, but others don't. If you buy a brand that doesn't offer a warranty, then it's time for an upgrade!
What kind of warranty does the brand offer? Many brands offer 1 year or 2-year warranties. Others go up to 3 years. You should always check out the terms of each manufacturer before making a purchase!
Service Life
Well, here's the deal: there are a few different types of 6v Rv batteries—some last a long time, and some don't. But all of them come with a service life span that ranges from four to eight years.
The VRLA (Valve Regulated Lead-Acid) batteries have an average service life of four years. Flooded cells (also known as Agm batteries) last longer than their VRLA counterparts; however, there are a few Agm batteries that can last up to 10 years.
Shipping and Refund Procedure
Shipping fees are based on the size and weight of the battery and will be charged to the customer. The charge is $12 per pound for residential deliveries.
The shipping fee is not refundable unless the package was lost or damaged in transit. In that case, the company will work with you to provide a replacement battery within 30 days of your original order date. If you would like to return your unopened package within 30 days of receiving it, you will receive a full refund.
How to Install a 6V Battery in Your RV
Installing a 6v RV battery in your RV is easy. You just need the right tools and you'll be ready to go. Here's how to do it:
Step 1: Start by taking off the cap of your old battery, which is located under the hood or on top of the cab. Then, remove any corrosion or corrosion-resistant paint from around the terminals and make sure that you have a clean surface to work on.
Step 2: Using an extension cord, connect one end of a jumper cable to each terminal on your old battery, then connect an opposite end of that jumper cable to each terminal on your new battery.
Step 3: Now that both batteries are connected correctly, start your RV and let it idle for about 30 minutes or so before you begin charging again. This will allow enough time for both batteries to charge fully before starting up your vehicle again.
What is the best 6-volt deep cycle battery?
We'd recommend getting the VMAXTANKS 6V 225Ah AGM battery. This battery is an all-rounder battery. It uses AGM technology to store as much charge as it can.
It is a maintenance-free model where you won't have to check it every week. And the lead-tin alloys used in this battery enable it to have a long lifespan. Overall, this is the perfect battery for you if you want to camp without any hindrance.
We are concluding our guide on the best 6 Volt batteries for RV. Some of these are beasts of durability, while others have a shallow self-discharge rate.
What Is a 6V RV Deep Cycle Battery?
A 6V RV deep cycle battery is a type of lead-acid battery that can be used to power small appliances, like your television or stereo.
This is because they have a very high energy density, meaning they have more power per unit volume than other types of batteries. This makes them ideal for powering devices that don't require a lot of power—like your refrigerator or air conditioner.
What are the most trusted 6v rv battery brands?
The most trusted 6v rv battery brands are Duracell, VMAXTANKS, and Mighty Max Batteries. Duracell is a well-known brand for its quality batteries that are trusted by everyone who uses them.
VMAX is another great name when it comes to batteries. It's considered one of the best RV battery brands because it offers all kinds of products that will help you keep your vehicle running smoothly while on the road. Mighty Batteries also make great 6V batteries. They are known for having high-quality materials and being made with premium materials.
How Does A 6v RV Battery Work?
A battery has cells with chemicals. Each of these cells in a battery can have 2-volts. Between these cells, the chemicals transfer ions back and forth. This creates electricity. Inside a 6v RV battery, there are three cells, each with a capacity of 2-volts.
How many 6-volt batteries do I need for my RV?
In general, you'll need one battery for each 12-volt device in your RV. The exception here is for electric water heaters, which use two 6-volt batteries together to power one 12-volt device.
The best way to figure out how many batteries are needed is by figuring out how long the trip will take and how much fuel or electricity will be used during that time period.
How Many Years Do 6 Volt RV Batteries Last?
Generally, a 6v RV battery can last up to 8 years. But, if they are from a good quality brand. They can last up to 10 years. To ensure their longevity, you should properly maintain them.
Are 6 Volt RV Batteries Better Than 12 Volts?
Yes, in a 6v RV battery, the plates are thicker, and they have more space per cell. With the 6v RV batteries, you have the flexibility to place them wherever you want. Because they are smaller compared to 12v batteries.
Does A 6 Volt RV Battery Charge Driving?
Yes, the 6 volt RV battery charges while driving because of a special charger in the vehicles. But, you cannot expect it to hold enough charge while going to last a long time.
How Many Amp hours Are in a 6V Deep Cycle Battery?
It depends on your application and use. The more hours that you have your battery running, the more Amp hours (AH) it will have. If you keep your battery on standby for long periods of time, then it will last longer than if it is being used frequently.
The average deep cycle battery has an amp-hour capacity of approximately 6.3 amps.
How do you maintain a 6-volt RV battery?
To maintain your RV battery, you'll want to do the following:
Drain the battery as much as possible. Check the water level in the battery and top off with distilled water if necessary. Check the electrolyte level in the battery and add distilled water if necessary.
Why are Agm batteries better than Wet Cell batteries?
AGM technology (absorbed glass mat) batteries are different. They're more expensive than wet cell batteries, but they're also less likely to fail under pressure or if you don't follow proper maintenance procedures.
They also hold their charge longer than wet cell batteries do—about twice as long! This means that if you hook up your RV to a solar panel at night, there will be enough power for when you wake up in the morning without having to worry about running out of juice by midday.
Is it OK to leave your RV plugged in all the time?
Yes! As long as your RV has enough battery capacity to power the RV's appliances, you can leave it plugged in. So when should you unplug?
If you're going on vacation and will be away from your RV for more than a few days, unplug it from time to time so that it charges while you're gone. You'll also want to unplug if there's any chance that someone could accidentally trip over a cord or pull too hard on an extension cord (which could cause damage).
Should we go for a high-capacity battery?
If you are looking for a high-capacity battery for your RV, then you should go for a deep-cycle battery. It is better to go with the deep cycle battery if you want to use your RV frequently. You can get a deep cycle battery that has more than one hundred and twenty volts. That will allow you to run your appliances in the RV during long trips.
Conclusion
We hope this review has been helpful in determining which is the best 6v RV battery for your needs. If you still aren't sure, we recommend picking up one with battery size, capacity, and operating temperature range that suits your needs.
So which do you think is the best 6v Battery for your camper? We would love to hear about your battery purchase after reading our article, let us know by commenting down below! Good luck, and happy camping!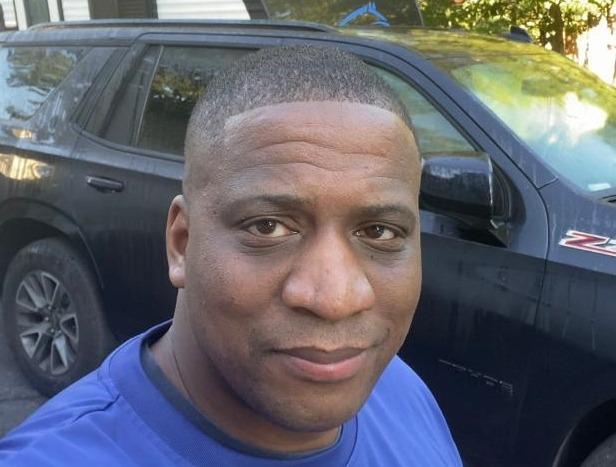 I`m a current Law Enforcement Officer working within the Counterterrorism Bureau in New York State. I have been Camping for over 20 years. My styles of camping include tent, car, truck, van, and RV travel trailer. I have a YouTube channel where I teach all types of camping with an entertaining method: https://youtube.com/@TheSmallsRVAdventures