Top 6 Best Deep Cycle Battery Chargers [Buying Guide]
Having trouble choosing the best chargers for deep-cycle batteries? Well, this guide will sort things out for you. It will cover all the aspects associated with buying the best deep-cycle battery chargers.
Modern-day chargers are made of durable materials. As a result, these units have become simpler to use and are far more user-friendly as well. But there are so many options available and choosing the best one might become a bit problematic.
Product Name
Image
Pros
Price
Noco Genius Battery Charger
Pack a power punch
Charging with precision
Charge dead batteries
No overcharging

Check Price on Amazon

ADPow Battery Charger
Protects against short circuit
Highly portable
Dust and water-resistant

Check Price on Amazon

LST Battery Charger
Protections against reverse polarity and electricity damage
Indicator for current operation status
Improves the battery life

Check Price on Amazon
This is where our guide will come into play, so keep reading!
Best Deep Cycle Battery Charger for RV Reviewed
The Genius 10 by Noco is the best charger for deep cycle batteries. This brilliant automatic charger comes with a 10-amp capacity with 6V and 12V voltages. This unit also comes with inbuilt battery maintenance along with a trickle charger. In addition, it features a battery desulfator coiled with temperature compensation.
It is smaller and more powerful. This charger is essentially your one-stop shop for all your power needs. The charger is fully compatible with all marine, deep-cycle, and lead-acid batteries and works with all AGM, gel, maintenance-free, flooded, and lithium-ion batteries.
You can enjoy precise charging, thanks to the inbuilt thermal sensor that can detect any ambient temperatures. It eliminates any overcharging in warm or hot climates and undercharging in colder ones.
But this device will not handle charging from multiple sources. You might end up damaging it for good. So, you should charge the device from one source at a particular time. Plus, its quick-disconnect plug tends to deteriorate over time. So, you might need to change it after some use.
Pros
Pack a power punch
Charging with precision
Charge dead batteries
No overcharging
Cons
No removable cables
There is no storage bag
You will notice a significant price drop here, so you might prefer this charger over the one we have just reviewed. The ADPow battery charger comes equipped with an automotive maintainer. It's a 7-stage trickle charger best for deep cycle batteries in your car, marine motorboat, lawn mower, truck, and recreational vehicle. This unit works well with AGM batteries. It also comes with a terminal cleaning brush.
This unit has an intelligent charging mode that features the 7-stage auto charging process. It includes desulfation, soft-start, bulk charge, absorption, test mode, reconditioning, and float using an MCU controller.
There is an LED indicator present on this device. It indicates the current battery capacity and diagnostic information. With these features, the overall battery lifetime of this charger and its performance are prolonged.
This unit is highly versatile, and you can use it for a variety of battery types. It also comes with multi-protection against any short circuit as well as overload. The unit has a compact design and is highly portable and lightweight. There are mounting holes in it, and you can conveniently install it wherever you want.
Its construction is entirely dust and water-resistant. So, it is incredibly safe to use in various situations. However, even though this unit is versatile in its design and capacity, it is not a suitable option for your bikes and scooters. The reason is that it doesn't come with a 6V configuration. And with the price tag that it comes with, you might notice that it's a bit of a bummer.
Pros
Protects against short circuit
Highly portable
Dust and water-resistant
Cons
No indicator for battery percentage charged
Difficult to understand indicator lights
The LST battery charger is another one of the automatic battery charging options you can go for. This smart battery charger features a trickle charge and is a top choice for land and marine applications. Looking for a battery charger for your 4-wheel vehicle, boat, or garden equipment like a lawnmower, you don't need to look any further.
It works well with all types of batteries, making it one of the most versatile options that you should consider. This unit comes with a 12V configuration to work well for a variety of land and marine applications.
The unit comes with multi-layered protection to tackle short circuits, reverse polarity, over current or voltage, overcharge, overheating, overload and spark. It is compatible with dustproof and water-resistant. This device's durable yet stable performance makes it an extremely reliable choice for various outdoor applications.
This unit also comes with a 7-stage auto charging. That includes desulfation, soft-start, bulk charge, absorption, test, recondition, and float. Now you can conveniently charge and maintain your battery on the move. Its entire charging process shifts to the floating mode when the charging is complete. The unit can recover batteries efficiently for extended battery life.
It features an LED indicator that tells you the current operational status of the unit and any feedback and diagnostic information. However, it takes around a couple of hours to charge a dead battery. It also tends to get a bit too hot during operation. So, it's better to use the device in warmer and colder climates.
Pros
Protections against reverse polarity and electricity damage
Indicator for current operation status
Improves the battery life
Cons
Very small labeling on led lights
If you are looking for a good alternative for the price, this battery charger by UltraPower is a good option. This unit comes with a 12V configuration and a great choice for various outdoor applications.
The trickle charger has a 7-level automatic battery maintenance feature. Hence, your battery will remain safe irrespective of the application. You won't have to worry about any over or undercharges. The charger will automatically maintain your battery and prolong its life.
One of the best features of using this device is, despite being a 12V charger, you can still use it for your motorcycle. This is something that you weren't able to do with the devices that we have reviewed above. From a car to a yacht to an ATV, this battery charger can handle anything.
However, you will notice this device comes with a plug that is smaller in size. Apart from that, the indicator lights are small as well. If you don't have a problem using a device with small lights or a short-length plug, this device will help you well.
Pros
Suitable to charge different batteries
No overcharging
CE and RoHS certified
Cons
The length of the plug is too short
For a fancy battery charger with multiple configurations and versatile use, the Schumacher battery charger is the right option for you. This device can essentially work as a maintainer and has an automatic desulfation inbuilt as well.
This device can be used for marine, recreational vehicles, trucks, cars, and SUVs. The unit also comes with smart charging capabilities with microprocessor-controlled amperage for better rate adjustment.
It features multi-stage charging that ensures better precision, battery life, and safety. The unit features an LCD screen along with different indicators to alert you of its current operational status.
There are simple button controls, and the device is pretty user-friendly in its design and construction. The unit can automatically detect 12V and 6V batteries and make adjustments to the charging options.
This unit is safe and reliable due to its reverse hooking protection. With this protective design, the charger remains safe from working and shuts down if you accidentally reverse the clamps.
However, the unit is entirely made of plastic, and this might put a little question mark on its overall durability. There are no gauges on it, so you won't know how much charge time remains and how the battery died when the device began charging.
Pros
Precise charging
Automatically detects battery voltage
Reverse hook-up protection
Cons
Instructions are hard to understand
This 12V battery charger is portable and smart, with detachable alligator ring slips to make the installation easy. It's a good trickle charger you can use for your car, boat, or lawnmower. But you cannot use it for your motorcycle or scooter.
This device is ETL certified with a diagnostic feature to detect any issues with your battery before it begins the charging process. It can efficiently perform as your battery monitor and will safeguard your battery from any issue.
This unit also comes with various safety features and protections. It is upgraded with a 72-hour safety feature to prevent the batteries from overcharging.
Besides, it has short-circuited protection and safety against reverse polarity, overcurrent and overvoltage, and overload. The current maintenance features will continue to monitor the charging process and curb over or undercharge.
This unit comes with 4-stage smart charging that indicates the charge's quality and will stop automatically upon finding any issues. However, it's not a 7-stage battery charger; neither it comes with a 6V configuration.
Pros
Safety certifications
Spark proof
Energy efficient
Cons
Gets pretty hot while charging
How to Choose the Best Charger?
There are some important features you need to consider when going for the best charger. It will allow you to narrow down your options significantly. There are so many available on the market. Just keep your needs and demands under consideration while shopping for the best device.
Durability
First of all, you need to have a unit that can last for a long time to come. It should be a device that you are not going to replace anytime soon. Therefore, you need to consider the materials that are used in its construction. Quality ABS material is the better option to go for but ignore the cheap quality plastic material.
Equalizing
You also need to consider a unit that comes with an equalizing capability. This means your battery charger can make your battery last longer. It does so by balancing its charge and reversing the damage that occurs due to sulfation. If you are looking to get the best charger, consider a battery charger with equalization features.
Construction
The overall design and construction of the battery chargers also matter a lot. The design aspects associated include voltage configuration, cable length, water, dust, and UV protection. All these features need to be there in the design of a unit. Especially if you will use it for various outdoor applications. A device with such features will cost more, but you will get your money's worth as well.
Monitoring abilities
Some batteries come with LED indicators showing the current operation status of the device. The unit can charge with such a feature if it is not properly charging or if the battery is about to get low. So, it's a pretty useful feature to have.
Battery type
The battery type you have is also an important factor in choosing the right kind of battery charger. Some devices are highly versatile, while others are more specific in their use.
FAQ
What's the best charger for this battery?
The best charger for a deep cycle battery is the Noco Genius Battery Charger. It is made of highly durable materials and is versatile. It has LED indicators, and you can easily monitor the current operation status of the battery charger.
Do these batteries need any special charger?
You can use traditional chargers for your deep cycles, but it would be better to go for a special-purpose battery charger. A conventional device is not for rapid charging, and it won't deal with any extra heat. Therefore, it won't reach total capacity. Consequently, you shouldn't go for traditional battery chargers.
How fast can a deep cycle battery charge?
A battery charger that is 15-ampere will take about a couple of hours for a full charge from 25%. And a charger with a 5-amp capacity will need a total of six hours of charging the same battery.
Conclusion
The best charger that the market has is the Noco Genius Battery Charger. It is equipped with a 6V and 12V configuration. Plus, you can use it for a variety of land and marine applications.
Another excellent feature of this battery charger is its versatility. It will take care of your battery with its 7-stage charging cycle. Also, it can contribute significantly to prolong the overall life of your battery.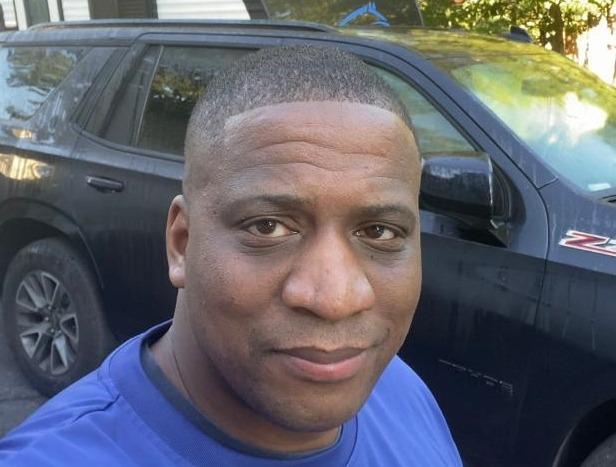 I`m a current Law Enforcement Officer working within the Counterterrorism Bureau in New York State. I have been Camping for over 20 years. My styles of camping include tent, car, truck, van, and RV travel trailer. I have a YouTube channel where I teach all types of camping with an entertaining method: https://youtube.com/@TheSmallsRVAdventures