Top 8 Best RV Batteries [Buying Guide]
Choosing the most suitable RV battery allows you to connect with your friends and family members. It keeps your electronic devices charged. Plus, it allows you to cook food with a constant electric supply. Lit up your favorite lightings with the RV batteries.
Product Name
Image
Pros
Price
Windynation 12 Volts AGM Battery
This RV battery is for repetitive, deep discharge.
The Windy Nation battery comes with pure lead.
It comes with maximum power storage.
This battery features a one-year warranty for users.
It features spill-proof, sealed construction.

Check Price on Amazon

Renogy Lithium-Ion Battery
Offers high and low voltage protection.
Complete protection from high temperatures.
Automatic equalization.
Lifespan of 2000 cycles.
Compact and lightweight.
Affordable

Check Price on Amazon

Optima OPT 8016-103 Battery
Comes with spill-proof construction.
This battery is maintenance-free.
It comes with 15 times extra resistance against vibration, ensuring durability.
Comes with two hours of maximum reserve capacity, offering consistent, high performance.
It works for dual purposes with starting applications.
Optimum starting power during bad weather conditions.

Check Price on Amazon
But choosing the RV battery is the most daunting task. There are several different types of RV batteries, sizes, power capability, and much more. Therefore, it's essential to choose the RV battery wisely.
Here are the best RV batteries reviewed.
Best RV Battery Reviewed
This is one of the best RV batteries with 12 volts and 100AH. This AGM battery comes with 100 AH or amp-hours. What you'll love about this battery is that it's maintenance-free. You don't need to water it, similar to the wet cell or flooded batteries.
These spill-proof, sealed batteries are made using 99.995% pure lead, leading to a low self-discharge power. Any low lead battery might affect the performance.
Therefore, invest in this battery and do not regret it later! The float life in this battery is around ten to twelve years at approximately 25 degrees Celsius. It offers 100AMP hours at ten hours rating while 110 AMP hours at twenty hours rating.
This Windy Nation AGM battery offers an off-grid power option. It has a long life with maximum power storage capacity for full power to the appliances. Invest in this off-grid power system for running marine power, RV's, solar systems, UPS, and much more!
Pros:
This RV battery is for repetitive, deep discharge.
The Windy Nation battery comes with pure lead.
It comes with maximum power storage.
This battery features a one-year warranty for users.
It features spill-proof, sealed construction.
Cons:
This might result in low-performance levels after 7-12 months of use.
You can charge around 90% after discharges and repeated recharges.
You cannot return it using the standard shipping methods.
Next on our list of best RV batteries is Renogy lithium-ion phosphate battery. It comes with a lifespan of around 2000 cycles. This means it has twice the capacity of the conventional lead-acid battery.
The battery comes with a multi-protection system with optimal performance levels. The automatically balanced cells offer protection against over-charging, overheating, and short circuits. It can handle all sorts of deep cycling apps with complete peace of mind.
What's more!
This battery has enhanced performance in terms of endurance and storage. The self-discharge in this battery is not more than 3%. Plus, it comes with a triplex, sealed design. They come with four times higher usage capacity than regular lead-acid batteries.
Pros:
Offers high and low voltage protection.
This battery offers complete protection from high temperatures.
This unique battery comes with automatic equalization.
It comes with a lifespan of 2000 cycles.
This battery is compact and lightweight.
It is inexpensive.
Cons:
You need customized wires to achieve proper connectivity.
It is made for only parallel connections with the use of identical batteries.
This 12 volts RV battery comes with 870 cold-cranking amps. You should opt for an Optima OPT 8016-103 battery because it is spill-proof.
Besides, it comes with optimal initiating power even if you run it in severe weather conditions. This battery is 15 times more resistant to vibration than other batteries.
This battery features a reserve capacity of around two hours plus three times extra charging. Get your hands on this high-performance dual-purpose battery that meets your needs.
Lastly, this battery can be easily mounted in any position virtually. Plus, it works well in the form of an RV or boat battery.
Pros:
Comes with spill-proof construction.
This battery is maintenance-free.
It comes with 15 times extra resistance against vibration, ensuring durability.
Comes with two hours of maximum reserve capacity, offering consistent, high performance.
It works for dual purposes with starting applications.
Optimum starting power during bad weather conditions.
Cons:
It will lead to reduced performance after continuous use for around six months.
This battery is bulky, pricey.
This deep cycle battery is a perfect replacement for products like pride mobility scooters, Kubota mowers, rangers all season, and jazzy chairs. It also works well for an Invacare battery, leisure lift, Burno wheelchairs, and much more!
Above all, it's spill-proof, maintenance-free, and rechargeable due to the VRLA and AGM technology eliminating any extra pressure or spills.
It's specifically meant to offer long life for deep discharge usage. It also performs the best for heavy demand mobility. This battery is 12 volts with a 35AH sealed, lead-acid battery. The battery has undergone rigorous testing to meet industry standards with a one-year warranty. It is for continuous deep discharge with mobility application. The thick lead plates allow more deep cycles.
Overall, this high-quality, professional-grade battery is around 23 pounds.
Pros:
It is for personalized mobility applications.
This battery is rechargeable.
The interstate battery comes with repetitive deep discharge.
It features a one-year warranty.
Top-notch material, which is professional-grade.
Durable and lightweight.
Cons:
This interstate battery is designed for mobility items like scooters, wheelchairs.
Not advised for boats, RV's, or golf carts.
Reduced performance level after continuous usage for six months.
The need to have the best battery for your recreational vehicle is ultimate. Batteries are handy when it comes to your RV. They give you the perfect power supply for your electronics. This VMAX battery is manufactured with high-quality plates.
These plates have a distinctive physical and chemical structure. An absorbed glass matt is used between the batteries' plates. This allows it to be far more useful than wet lead-acid batteries. It provides you with multiple electrical advantages.
It also aids in increasing the resistance of the battery to various shocks and vibrations. Furthermore, it is exceedingly reliable and long-lasting. Its production is high, and the strength gives you flawless performance.
Moreover, this battery is "non-spillable and non-hazardous." This is because there is a tank that tightly seals the plates and prevents any spillage from occurring. The product is entirely maintenance-free.
Plus, it gives you great performance even after numerous discharges. This feature specifically makes it preferable over many other products. It has outstanding power for its size and gives a reasonable charge, and works great.
Pros:
It recharges easily, without any problem
Lasts about 3-4 hours when used in a go.
The product is durable and lasts long.
Compact and user-friendly.
Cons:
The battery might not work for a very long time in one go.
It has a higher charging voltage than a car battery which is a little inconvenient.
With its highest energy density chemistry, this battery has the most incredible power in all AGM batteries. It is one of the best competitors when it comes to the preferable batteries on the market.
It has maximum amperes of 500, CA of 1360, and Ah of 110. The terminal hardware required for this battery is given with it. Thus, it makes the usage more straightforward and unchallenging.
Besides, it has short brass post adapters for car audios and racing batteries. This XS power 580 battery gives you the ultimate experience. This can be for various vehicles, including cars, boats, and recreational vehicles.
It comes in different types: a 12V battery, a 14V battery, and a 16V battery. They all vary in their weights, all depending on what you need for your vehicle.
You can get whatever kind of battery you want for racing and all other purposes. This battery works perfectly in many situations. It includes circle tracks, dirt tracks, boat racing, and drag racing.
These strong and sturdy batteries have a 60-day full warranty, in which you can return the product if you do not like it.
Pros:
This is an extremely strong and powerful battery.
Its voltage never drops and has loads of power.
Can power huge and large vehicles effortlessly.
It does not spill, so you can easily position it anywhere.
Cons:
It might be a little heavy.
This Battle Born's deep cycle battery comes with lithium-ion technology, extraordinarily durable and long-lasting. These lithium-ion batteries are safer than lead-acid batteries. They are also cost-effective and can be mounted effortlessly anywhere.
This battery has a built-in battery management system. It protects against the usual causes of battery failure. That includes ground faults and temperature volatility. It acts as a regulator for the amount of power by the battery.
Moreover, it aids in shutting off the system to prevent the battery from operating in conditions that are not safe. This battery's most outstanding feature is that it is made of renewable energy, completely non-toxic, and environment-friendly.
They are safe and can be charged and discharged quickly than other batteries. This 100Ah, 12V battery is versatile as it can be used for your marines, campers, golf cart, and recreational vehicles. Plus, it can be positioned anywhere easily.
Pros:
This battery is quite powerful as it can hold heavy loads.
Fast charging.
It doesn't let the voltage drop, which result saves power.
Can be discharged at a higher current rate without losing Ah capacity.
Cons:
It cannot replace an RV coach or a house battery.
This maintenance-free AGM battery makes your life relatively easy. It is constructed with thick absorbent glass matt separators. This helps prevent any leakage from occurring. Thus, you don't need to worry about any acid spillage.
Moreover, it has an advanced valve-regulated technology that also aids in keeping the battery safe. This Renogy Deep Cycle AGM Battery is manufactured with high-grade and highly pure materials. It reduces the self-discharge rate by 3% at room temperature.
Consequently, the shelf life of this battery increases. The internal resistance of this battery is approximately 5.0mΩ. It has a wide temperature range for its operation. Hence, it becomes quite convenient for you to use this in multiple situations.
The discharging performance of this battery is exceptional. It has specially treated plate grids and Proprietary quinary alloy plates. They help reduce the internal resistance and increase the high discharge currents.
That can be 10 times more than the capacity of the battery. Even at low temperatures, higher discharge performance is increased by its electrolyte formula. This improved electrolyte balance aids in making the battery more stable. This 12 Volt, 100Ah battery is specially made for solar energy storage applications. However, you can use it for various purposes. Those include daily use or backup.
Pros:
Comes in a great package, is set up nicely, and is simple to carry.
Works perfectly and holds charge perfectly for quite some time.
A tremendous off-grid battery that can be used for multiple purposes.
It has good value and worth.
Cons:
It might not be long-lasting and durable.
You cannot put the battery in an upside position as the acid can leak.
See also: Best Batteries for Boondocking
How to Choose The Best RV Battery?
Buying a battery for the RV can be a daunting task. To invest in the best RV batteries, you need to consider the following factors.
Life Expectancy
The battery life expectancy depends on the number of devices or appliances you need to power. This also depends on the battery usage. Moreover, conserve battery life by evaluating the appliances for a specific duration within the RV. Under or overcharging can also reduce the lifespan of a battery.
Endurance And Power
For instance, they may result in short bursts consisting of high power to start things up for maintaining their power. Deep cycle batteries result in steady expulsion with consistent power over a long duration. Such batteries ensure to charge the essential home appliances even your RV Day is over.
A deep cycle battery with top-notch quality usually lasts longer than the starter battery. This means you don't have to replace the battery often.
The power of the battery is based on the power your battery puts in. This battery power is measured within amp hours. This indicates the number of amps your battery will discharge during a 20 hours duration.
Eventually, the reserve capacity in a battery means minutes; your battery will last when offering amp output. If you want your appliances to be powered for long, you need increased RC and amp-hours.
Wet Cell Vs. Absorbed Glass Mat
Deep cycle batteries are categorized into flooded batteries, also known as wet cell or absorbed glass matt batteries. It ends down into maintenance and maintenance-free configurations. When we talk about wet cell batteries, make sure they need occasional refilling. It is due to water loss and acidic solution after every use.
Some of these wet cell batteries need professional maintenance. However, buyers can refill them for others. Leakage or spillage in such batteries might be dangerous or toxic. Such batteries are not resistant to severe weather conditions.
On the other hand, absorbed glass matt batteries are spill-proof, sealed, and non-hazardous without maintenance. Such batteries are for mobility and water applications. However, these batteries are perfect for people who cannot cope with the stress and concerns regarding RV maintenance.
The recharge process with AGM batteries is relatively faster than wet cell batteries. AGM batteries come with less protection. They are prone to more damage over time with reduced performance levels. Overcharging or undercharging can reduce the battery life leading to permanent damage.
Budget and Applications
While investing in the RV batteries, you must consider the reason and how much you will invest. Such RV batteries help in charging, controlling, and offer energy for applications. These include lighting, temperature controls, and chargeable devices.
See also: Best 6-Volt Batteries
Shelf Life
The best RV batteries' shelf life is around ten to twelve years before losing their maximum capacity.
You need to consider three factors while identifying the RV batteries. Those includes
Temperature: The average temperature for storing batteries is around 50 degrees Fahrenheit or less.
Capacity: Make sure the battery is ultimately charged when you store it and recharged periodically.
Age: The RV batteries have a typical age of around 7-12 years based on your offer's maintenance and protection.
FAQ
What Are the Different Types Of RV Batteries Available In The Market? Which One Do I Need?
Flooded RV battery is the most common type also known as wet cell battery. They need regular maintenance for efficient working. They don't come with enough durability or shock resistance. So, if you plan on going on challenging journeys, it's better to avoid such batteries.
AGM batteries, also known as sealed lead-acid batteries, have electrolytes with a mixture of fiberglass material and sulfuric acid. Such materials are spill-proof, and you don't need to shut them off when moving. Plus, they are lightweight. AGM batteries can hold extended charging while quickly powering the devices because of their design.
Gel cell batteries come with material and electrolytes that include sulfuric acid plus fumed silica. This leads to the formation of gel-like substances, which are immobile. This means you can easily place such batteries on the side while holding the charge on bumpy roads.
How Long RV Batteries Last?
This depends on the time you spend on powering appliances or lights within the RV. If you use such batteries in moderation, most of them can last for a few days. Typically, the RV batteries last for around 7-12 years if maintained properly.
How Long Should You Charge A Deep Cycle Battery?
The length of charging deep cycle batteries varies on the number of amps of your charger. The standard 15-amp charger is capable of charging the battery within two hours. However, if you opt for low battery chargers, they will take extra time. So, make sure to check the battery charger before charging the battery.
How Many Batteries Do You Need for A Travel Trailer?
The number of batteries you need for a travel trailer varies depending on the trailer's size, but you need around 6-7 batteries for running the campers' entire system. For small trailers, you need around two batteries for powering all appliances. Moreover, you can chain the batteries for achieving a considerable cell that delivers practical, reliable power.
Where Should I Store My Battery?
Store the deep-cycle battery at room temperature like in a storage unit or inside a house. Never put the battery at a temperature that is below freezing. Ensuring the battery in a shady place as high temperatures can lead to a damaging effect on the battery, causing crystal formation.
Conclusion
There you have it. We have reviewed the best RV batteries available on the market and compiled a buying guide so you can make an informed decision. Our top pick from the best RV batteries is the Windy Nation 12 volts AGM battery. It comes with 100AH power and is a reliable absorbed glass matt battery. This maintenance-free battery does not need any water and comes with a sealed, spill-proof design.
This battery comes with maximum power storage capacity with pure lead. It means this battery serves as an ideal off-grid solution for RVers. Get the best RV battery now to power and run your RV appliances.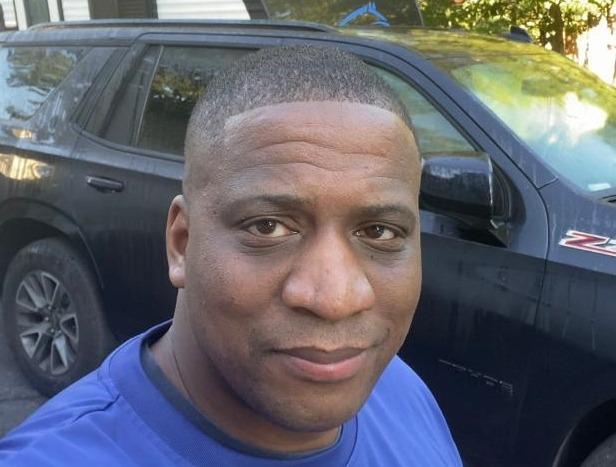 I`m a current Law Enforcement Officer working within the Counterterrorism Bureau in New York State. I have been Camping for over 20 years. My styles of camping include tent, car, truck, van, and RV travel trailer. I have a YouTube channel where I teach all types of camping with an entertaining method: https://youtube.com/@TheSmallsRVAdventures