How to Design Your Camper Van Layout? [Best Camper Van Design Apps]
What's better than designing your dream van by yourself? Even with no design experience required?
If this sounds good then continue reading because in this article we'll help you to make your first campervan layout by simply determining your goals and using the most popular camper van design apps.
How to Design Your Own Camper Van Layout?
Clarify Your Goals
Before starting to plan your layout, it is important to clarify what you intend to do with your camper.
For example:
If you're working while camping then having a good desk and chair are probably very important to you
If you plan to go boondocking then you probably need some extra space for water and a toilet or shower.
Get Inspiration
Take a look at other layout builds to get an idea that you like.
Instagram, Pinterest, and Youtube are great sources of inspiration when building your van.
At the end of the article, we also included a gallery of 15+ campervan layout designs for inspiration.
Here are some more sources that can help you:
Write Down Your Needs And What Items You'll Bring
By now your brain is probably full of all kinds of ideas and possibilities for your van conversion design.

But before you start with the designing ask yourself the following questions:
How many people are going to sleep in the van? It's important to know the number of beds needed.
Will there be a toilet and/or a shower?
Are you going to hook up a sink?
How much water storage you'll need?
Where will you eat? Will you cook inside the van or outside?
How much storage space do you need for personal items and clothes?
Make a List of Large Objects That You Plan on Having
This list can consist of the following items:
Stove
Toilet, shower, sink
Water Storage
Fridge or a cooler
Bunk beds
Propane tank
Mountain bikes, kayaks, skis, surfboards, fishing rods, etc
Mattress
Desk/table
Others
Measure Your Camper
Now, it is time to take some accurate measurements of your van.
Usually, it is better to take the measurements yourself than simply to search online for the dimensions of your van model.
Simply because, for example, adding insulation can reduce your footprint by up to 2 inches per side.
That's why it's always better to measure everything yourself. But don't stress over it too much, the point is just to get rough estimates.
Weight Distribution and Payload
Don't forget to take into account the vehicle's max payload listed in the owner's manual.
You should not exceed it as it can be dangerous and significantly decreases your van's lifespan.
Another thing that you need to keep in mind is the weight distribution in your campervan.
It is always better to distribute the weight as evenly as possible. This will not only give you the best gas mileage but will also keep your camper tires from wearing out on just one side.
Chances are that the heaviest objects in your van will be the water storage tanks, RV batteries, and refrigerator.
Try to place these objects on opposite sides of your vehicle.
Design Your Layout
Now, with all the information that you gathered and noted, it is time to start designing your layout.
You can simply start with a pen and piece of paper to draw out the floor of your camper. You don't have to be exact but try to keep the proportions as close as possible.
Or you can use a camper van design app.
Best 3 Paid and Free Camper Van Design Apps
Vanspace 3D is one of the most notable and popular van design software in the market.
The software is user-friendly with unlimited design possibilities.
Depending on your van size you can resize, customize and move items inside the van.
It literally gives you everything you need to create accurate van conversion designs.
Here are some features you'll get when you are using Vanspace 3D:
100+ scalable templates of popular van models.
100+ resizeable furniture and components.
Dozens of design textures and colors.
Drag and drop editing
First-person view for an "in-van" perspective
Available desktop apps for Windows and Mac
Exportable designs
See also: Vanspace 3D Detailed Review
Price
Vanspace 3D currently costs $37/year but you can buy a lifetime license for just $54 which makes it very affordable.
SketchUp
SketchUp is another great freemium campervan design software. Initially, SketchUp was created as a 3D model tool for design students.
You can easily download the free version for Mac or Windows.
However, unlike Vanspace 3D, SketchUp doesn't come with pre-designed van floor plans.
It is mainly used for interior design and 3D modeling tasks.
Price
SketchUp has a free version with limited features which you can try.
The standard price ranges for the paid version are ranging from $119 to $299 a year depending on the usage.
Tinkercad
Tinkercad is a free and easy-to-use web app made for designers and engineers. It runs on the web and provides you with an entry-level 3D design solution for van or travel trailer designs.
Just like SketchUp, Tinkercad doesn't offer specific features for van designing so you need to start with everything from scratch.
Price
Tinkercad is free 3D software tool that lets you create and export your van conversion design.
Camper Van Layout Designs for Inspiration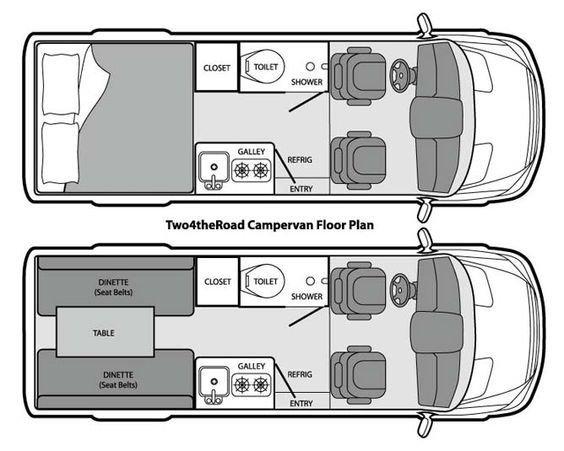 As you can see, there are plenty of ways possible to build out a camper van, from an ultra-luxurious customized build-out to something cheaper that you can build by yourself.
If you prefer to construct your own camper van, you will require some simple DIY knowledge, tools, plenty of patience, and even more spare time.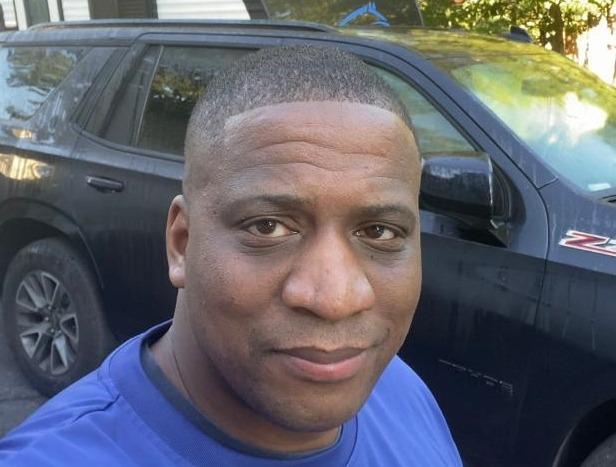 I`m a current Law Enforcement Officer working within the Counterterrorism Bureau in New York State. I have been Camping for over 20 years. My styles of camping include tent, car, truck, van, and RV travel trailer. I have a YouTube channel where I teach all types of camping with an entertaining method: https://youtube.com/@TheSmallsRVAdventures