Top 5 Best 12v TVs for RV [Buying Guide]
Product Name
Image
Pros
Price
SuperSonic SC 1080p Widescreen TV
Crisp HD 1080p picture with stunning quality.
PC connectivity is available.
It can link with a game console.
Noise-canceling for clarity.
HDMI and USB ports are available.

Check Price on Amazon

Free Signal TV
Very versatile and portable.
Ideally suitable for travel.
32-inch in size with 720p resolution.
HDMI and USB connectivity.
Comes with a power brick adapter.

Check Price on Amazon

Jensen LED TV VDC
Features a high-performing 16:9 LCD panel.
Comes with HDMI, USB, and VGA connectivity options.
Ready to use with Jensen DVD player.
Features a dual function remote control.
It can handle 1080p resolution pretty well.

Check Price on Amazon
You might have come across those bulky camper TVs in the past. But with technological advancement, they have gone down in size significantly.
Now, we can watch high-definition right in the convenience of our RVs. RVing is all about enjoying the outdoors and having fun, but at times you need to stay in your vehicle for some reason to stay up to date with the latest news.
Maybe you want to put on your favorite movie or TV series while in the mountains. The thing is, now you can explore a range of options to upgrade your rig with an HD TV.
That's why in this guide, we are focusing on the best 12V TV for RV. We have also included a buyer's guide to assist you in this regard.
So, keep reading to find everything you need to know when looking for the best 12V TVs for RV!
Best 12v TVs for RV Reviewed
This is by far one of the best 12V TVs for RV that you will find on the market. The screen is 22-inch, and it comes with a full 1080p HD resolution with a widescreen LED technology.
You can conveniently connect an HDMI to explore additional connectivity options. This TV is also available in larger sizes, but the 22-inch is perfect for most applications in your RV.
Apart from HDMI, you can also connect USB devices for a quick connection. The TV can project highly vibrant colors with noise reduction technology.
There are different picture modes, and you can change the settings based on your current light availability. There are AC ports available on this TV as well.
So, you can connect your Amazon Firestick or anything similar to browse hundreds of channels like Netflix, HBO, Hulu, and so much more. If you are a sports fan and are worried about not having access to all the main sporting events, you can check this interesting tutorial on how to install ESPN on firestick.
In addition to USB, HDMI, and AC, you can also connect VGA, RF, PC Audio, Audio L/R, and CVBS.
This TV is also compatible with several game consoles, and you can use it as your PC monitor for an exceptional PC experience.
Pros
Crisp HD 1080p picture with stunning quality.
PC connectivity is available.
It can link with a game console.
Noise-canceling for clarity.
HDMI and USB ports are available.
Cons
It doesn't come with a DV cable.
If you are looking for a bigger size, you need to go for the Free Signal TV that comes with a 32-inch high-definition flatscreen powered by a 12v DC input. It is one of the best options for mobile use and RV campers.
This lightweight television features a dynamic audio response and noise reduction circuitry for an excellent viewing and listening experience. The TV is easy to install, and it comes with three different HDMI inputs.
You can place it on a tabletop in your RV or hang it using a wall mount. With this television, the possibilities are endless.
You can also use its USB connector with enough power to run a Raspberry Pi computer. When it comes to connectivity, there are only two options, including the HDMI and the USB this TV comes with, but they are both enough to explore different options.
The resolutions are a bit on the lower side, but they can still produce a pretty good result. Moreover, you will also notice it to be more on a delicate side for RV use, so you will need some extra protection to keep it safe on the road.
Pros
Very versatile and portable.
Ideally suitable for travel.
32-inch in size with 720p resolution.
HDMI and USB connectivity.
Comes with a power brick adapter.
Cons
Doesn't come with a 1080p resolution.
The Jensen LED TV has a compact 19-inch size, and it also comes with an HDTV tuner. It can handle 1080p resolution, and you get to watch in full HD.
This television comes with HDMI, USB, and VGA connectors. As it uses a 12V DC product, you will need a power inverter to run it with AC and not be included in your purchase.
The LCD panel is 16:9 wide, and it can handle up to 16.7 million colors. The TV works well with the Jensen DVD player.
There are convenient front controls that you can access with ease. The TV also features a reinforced cabinet that keeps the internal circuitry safe from any external impact.
Your purchase will include a dual-purpose wireless remote control, but you will have to purchase the tabletop stand separately. One of the best features of this television is that it is pretty lightweight, and you can conveniently carry it from one place to another.
This TV is solely built for travel purposes, and it will suit you pretty well in your RV. It is a decent quality RV TV that you can use for various entertainment purposes while on the go.
Pros
Features a high-performing 16:9 LCD panel.
Comes with HDMI, USB, and VGA connectivity options.
Ready to use with Jensen DVD player.
Features a dual function remote control.
It can handle 1080p resolution pretty well.
Cons
You will have to buy a power inverter separately.
The Cello C2420G is a 24-inch smart TV that comes with Google Assistant and Freeview Play. Google Chromecast technology allows you to connect your smartphone with your television.
There are three different HDMI connectors and two different USB connectors present on this television. You can also go for larger sizes if you want, but the resolution you will get is 720p.
Wireless and ethernet options are there. You can also watch your favorite programs on Amazon Instant Video, Google TV, YouTube, and Netflix.
All the features are integrated, and you get to use that cross-user platform experience with this television. Plus, you get to rewind, pause, and record with the help of USB storage.
This television comes with a Chromecast built-in. This is a decent TV, but you need to go for some other options to look for some high-resolution stuff.
Pros
Official Android TV device.
Google Play Store is ready to use.
It can run a range of entertainment apps.
You can use Google Assistant on it.
Full smartphone connectivity available.
Storage card readability.
Cons
Its sound is not that great at all.
Here's another 19-inch television that comes with LED technology and it features HDMI and VGA input. The television also features an inbuilt DVD player, and you will also get a fully functioning remote control.
You will notice this television cannot handle full high-definition resolution and can only go up to 720p. But you have the options to try out RF, component, RGB, HDMI, USB, PC audio, and Audio L/R.
You can also mount in on your RV wall, but you will have to purchase the mount separately. If you use Bluetooth and WiFi frequently to watch your media, you will miss both these technologies with this TV as it doesn't feature both of them.
Your TV will come with a fully functioning remote control. The television also features a card reader, and you can use it to play your media whenever you want.
Furthermore, it comes with a sleek design, and it will not take much space in your RV. Whether you are looking to mount it on your wall or want to palace it on a tabletop, this TV will prove to be the right choice for that.
Pros
Its display type is LED.
The display size is 19-inch with 720p resolution.
The TV comes with HDMI and USB inputs.
It also comes with an inbuilt DVD player.
The TV is pretty easy to install and is pretty simple to use as well.
Cons
No wireless connectivity options are available on this television.
How to Choose the Best 12V TV for RV?
As there are different types of 12V TVs available for RVs, you have to be vigilant and understand your needs and goals when finalizing your purchase decisions. You need to keep in mind some points when doing so, and we have highlighted them in this guide.
Space available
You have to measure the space available to utilize and place the right-sized television accordingly. Therefore, it is crucial to measure the space first and then start looking for the screen size to fit best.
The good thing is that there are different options available for screen size, and you will only have to decide on what features you need your TV to have.
Even if you don't have much space available to place your TV, you can always mount it on a wall. So, you have plenty of room to explore here.
Screen size
The most important thing you need to keep in mind and choose based on is screen size. Of course, you have already decided what you will need based on the available space.
You can go for different options ranging from 18 inches to 32 inches and even more. The thing is that you can afford to place a slightly heavier unit on the tabletop.
But if you are looking for a wider option, even if you don't have much space to palace it, you can always hang it with ease. But most of them will range around 19-inch to 24 inches in screen size.
Power
When it comes to power, you need to keep in mind one thing: whether the unit you are looking for runs on DC or AC power. Not cutting it too deep, AC stands for alternating current while DC stands for direct current.
The TV that you have in your home runs on around 120V DC. Therefore, you can't use those outlets in your RV as you will need a 12V outlet to run this kind of TV in your RV.
You also need to be careful that you are not going for the AC outlet because these TVs only run on DC, and for that, you will need a power inverter to work with your TV.
If you remove your old TV from your RV, you will find out what kind of outlet it has. You will have to match them and look for a TV model that works the best with them.
It is important because the whole installation process of this TV will become much simpler in this regard.
Inputs
You will also need to look at the various input options that come with the TV you have. Ensure that you go for the inputs you already have and get the most out of your TV for sure.
For instance, if you already own a DVD player with an HDMI connection, you will need to have a TV that comes with an HDMI connection. Some other options that you can explore in this regard include VGA, USB, PC audio, RF, CVBS, L/R audio, and others.
Hence, if you choose a 12v TV for RV that comes with various input options, it will ensure versatility and work on multiple upgrades as well over time. So you need to make the decision carefully based on the input options available.
Mounting options
There are two different mounting options available when it comes to televisions. You can either go for a tabletop mount or a wall mount. Of course, with a tabletop mount, you must have space available to place your television.
This is an ideal setup if you have a large space inside your RV. But if you don't have much room and still want a decent-sized TV inside your RV, you need to go for a wall mount.
With a wall mount, you can conveniently manage your space and can use the space on your wall with ease. It also allows you to use a larger screen if you want.
Wall mounts are better to use in an RV because with a tabletop mount, you have to deal with your television's risk of falling by force when driving your recreational vehicle.
Media compatibility
The best TVs on the market, even for RVs, come with integrated multimedia packages that allow the TV to support different kinds of formats.
Some of these televisions even come with inbuilt DVD players, and you conveniently watch your favorite films and movies without connecting an external player with your TV.
If you are not going for a TV with an inbuilt DVD player, opt for a model that supports external DVD connectivity. As you will be RVing in a remote area, TV reception will not be that great.
So, you need some extra features and services, so you don't have to put your entertainment on the road at a halt. But it's just not about movies only.
You can also use Amazon Fire Sticks, Roku Sticks, and a range of other music players as well.
Signal reception
The most basic of all the functionalities is the signal reception of an RV TV. Make sure you go for a TV that can receive OTA (over-the-air) TV channels.
That is only mandatory if you are looking to explore some TV channels on your trip. If you are going to use other media like YouTube, Netflix, Hulu, or other internet-based streaming services, you might not need good signal reception.
But there is nothing wrong with having a good reception, and if you spend a lot of time on the road, this feature will come in handy. Some TV models might require you to install a satellite antenna inside your rig.
And you will have to factor that additional cost into your total budget as well. For the best reception, you will need a quality satellite TV network service as well.
When it comes to antenna design, the dome one is better in terms of performance reliability. The quality of the signal will also depend a lot on how off the grid you are.
So, you need to have all these features if you want to keep yourself entertained on a rainy day and don't want to read a book.
Refresh rate
Another important feature that gets overlooked most of the time is an RV TV's refresh rate. With the TVs with higher refresh rates, you will notice that motion blur is significantly reduced, especially in those fast-motion scenes in your action movies.
You will notice your head will tend to spin less. These refresh rates are displayed in hertz, and a TV with higher hertz comes with better refresh rates.
Some of the camper TVs come with refresh rates of up to 120 hertz. Some manufacturers have managed to introduce various techniques like lack frame insertion (soap opera effect) for claiming higher rates that are even more than the actual numbers.
Generally, a 60 hertz of refresh rate is more than enough for most movies and live TV shows
FAQs
Is there any difference between regular TV and an RV TV?
Yes, there are several differences between these two models. RV TVs require different power sources to run as compared to regular televisions.
The TV present at your home is powered by a 120V alternating current outlet, the one in your RV runs on a 12V direct current. RV TVs can handle vibrations and bouncing on the road and are ideal for traveling in your RV.
Apart from that, RV TVs are significantly lightweight compared to regular televisions, and they also have smaller dimensions. This is because there is not much space available in your RV, so compactness is the key.
In most cases, you will use an RV TV with a wall mount, so this is another reason why these TVs are significantly lighter than the standard ones.
Can I use regular TV in my RV?
If you are thinking about going to a regular TV in your RV, then you shouldn't. This is because these TVs are not designed to take a toll and are not made for traveling.
They cannot handle vibrations and bumps on the road. It is going to be a huge waste of money. You will also have to deal with various temperature and humidity changes inside your RV, which is pretty standard.
RV TVs handle all these, but regular TV cannot deal with all such factors.
Which one is suitable: a tabletop or a wall-mount design?
A wall mount will be a better option for you to consider because it will hold your TV in place while you hit the road. This way, your TV can be far more effective in handling those jolts and vibrations while you are driving.
A tabletop design will not work with these jolts and vibrations, and you will need to have someone keep a hold of your TV while driving. This is not a practical solution, and hence, a wall-mount will work well for you.
Conclusion
The winner of this roundup is the SuperSonic SC 1080p Widescreen TV. It comes with multiple connectivity options and offers a decent screen size as well.
You will need to buy a wall mount for it separately, but the TV allows you to connect your gaming consoles and even stream when the signal reception is poor.
Supersonic SC is the best 12V TV for RV that money can buy. You will have multiple entertainment options on your hand when you have this TV model in your motorhome.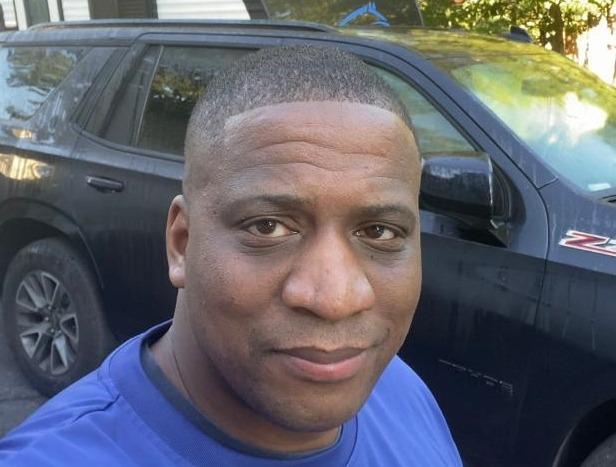 I`m a current Law Enforcement Officer working within the Counterterrorism Bureau in New York State. I have been Camping for over 20 years. My styles of camping include tent, car, truck, van, and RV travel trailer. I have a YouTube channel where I teach all types of camping with an entertaining method: https://youtube.com/@TheSmallsRVAdventures