Top 15 Best TVs for RV [Buying Guide]
Product Name
Image
Pros
Price
Sceptre 1080p LED HDTV
Comes in an aesthetically appealing design.
Available in different sizes.
Offers easy installation.
Digital noise reduction.
It also comes with an SD card reader and a USB port.

Check Price on Amazon

Jensen HD RV LED TV
It comes with an eye-pleasing look.
Features slim profile.
Easy-to-use controls.
Features LED and LCD technology both.
Comes with a wireless remote.

Check Price on Amazon

Pyle 1080p LED TV
Comes with a removable base stand.
Features side panel button controls.
Multi-viewing modes.
Mounts easily on the wall.
A stunning display.

Check Price on Amazon
A good TV for your RV can make the entire RV trip fun-filled and entertaining. Traveling on the road might seem dull if you don't have a TV that allows you to sit back, relax and watch your favorite movies or shows with friends or family members.
Choosing the best TV for an RV might seem like a daunting task, which is why we have listed down the top 15 products on the market and their reviews.
Read on to find out all about them.
Best TVs For RV Reviewed
Sceptre comes with 60 Hz. This classical LED HDTV comes with a DVD player and has an aspect ratio of around 16:9, allowing the movies' stunning resolution. It features a full HD resolution of around 1920 x 1080.
What makes this RV TV best is the easy mounting which includes simple wall mounting. It allows connectivity with MHL, USB, HDMI, VGA. Plus, the display type of this TV is LED.
This stunning full HD series comes with a USB port and has a built-in DVD player. The TV can deliver radiant colors with lifelike visuals.
This 24-inch LED TV comes with the HDMI that reduces any cable clutter by connecting the TC using this flexible cable. The HDMI input offers a perfect, unbeatable combination featuring clear audio with high-definition videos.
We fall in love with the live streaming of multimedia over tablets and smartphones, but this TV comes with MHL that offers a perfect picture over a considerable scale. However, this does not come with an MHL cable.
Accommodate all the DVD collection plus rentals as this TV comes with the pre-installed DVD player, allowing immediate display.
If you are tired and plan on sleeping while continuing the movie the next day. You may eject the DVD and continue watching the movies the next day from where you paused it. More inputs with this TV include VGA, HDMI, composite, and component inputs with convenient balance and diverse preferences.
Pros:
Good picture quality.
Easy installation.
Comes with a USB port.
Features an HDMI cable.
Comes with the installed DVD player.
Cons:
The remote control is challenging to use.
You might need external speakers for good sound.
See also: Best 12V TVs for RV
Enjoy the stunning quality of pictures and videos using this perfect LED HD tv. It is another one of the best TVs For RV, which offers a crisp, 1080p picture quality. Enjoy the ideal contrast and stunning details on the TV.
This TV is a perfect size for people who own an RV. What makes this TV unique is that it comes with USB, HDMI, plus AC/DC ports. Use your free stick or any hardware easily and browse your favorite channels or apps like Amazon Prime, Netflix, HBO, Hulu, Showtime, and many more.
Supersonic HDTV works well for video game consoles and the Amazon Firestick. The built-in ports featured in this TV make it an ideal versatile choice. The PC inputs in this TV make it a stunning choice. Indulge in a perfect TV experience with an incredible resolution and screen size.
Lastly, this TV setup comes with remote control, user manual, and AC power adapter. This TV also comes with an SD card reader and a built-in digital noise reduction. You can buy this TV in different sizes, including 24-inch, 13-inch, 15.6-inch, 19-inch, 22-inch, 32-inch, and 40-inch.
It is a wall-mounting TV with a resolution of 1080p and LED technology. The resolution power of this TV is 1366 x 768, bringing perfect vibrant colors. You can visualize the picture in different modes like Dynamic, Standard, Movie, and more.
This TV is a perfect, excellent design making it the ideal addition to any living room, RV, and much more. It features a slim bezel design that fits well into any floor space.
Pros:
Comes in an aesthetically appealing design.
Available in different sizes.
Offers easy installation.
Digital noise reduction.
It also comes with an SD card reader and a USB port.
Cons:
Does not come with a DC cable.
This Jensen HD tv comes in 12 inches with 12V DC. The LED tv comes with an integrated HDTV tuner. Indulge in an entertaining experience with this one of the best TVs For RV. This HDTV- ready comes in 1080p, 480p and 720p. The resolution power of this full HD TV comes in 1366 x 768.
This wall-mounted TV comes with connective technology featuring VGA, HDMI, and USB. It features a display technology of LED and LCD. Fall in love with the screen that comes with the 16:9 inches LCD panel, which comes with high-performance.
This TV features 16.7 million colors with JCOM functioning having a JENSEN HDMI-equipped DVD player. However, this player is not included in the package.
What you'll love about this TV is that it features convenient and easy-to-use front controls. Plus, it features conformal coated circuit boards with rugged metallic cabinets. The mounting points with reinforced cabinet structure make it an ideal choice.
It also comes with the Audio return channel through HDMI and VESA 100mm into a 100mm mounting pattern.
It features a dual-functioning wireless remote control for DVD/ TV both. You can also purchase an optional table-top stand for this TV.
The TV comes with a robust, modern, aesthetically appealing look. The unique design of this TV makes it ideal for RVs. It comes with an industrial-grade metallic cabinet which reinforces the vibration.
The ultras slim profile with the convenient front panel, front-firing speakers, make your entertainment needs stunning.
Pros:
It comes with an eye-pleasing look.
Features slim profile.
Easy-to-use controls.
Features LED and LCD technology both.
Comes with a wireless remote.
Cons:
It does not feature a built-in DVD player.
The Pyle LED TV monitor comes with 1080p. It features a multimedia disc player with ultra-HD technology. The audio streaming featured in this LED tv is outstanding and comes with stereo speakers. Getting your hands on this wall-mounted TV for RV is worth it.
The display technology featured in this TV is LED, and connective technology includes HDMI and USB. What you'll get when you buy this package is the one remote control, multimedia disc player plus the wall power adapter. However, the TV mount is not included.
The monitor display panel's total size is 20.4″ L x 2.7″ W x 12.8″ H with a power supply of 120- 240V. The display resolution measures around 1920 x 1080 pixels. The refresh rate with this TV is around 60hz.
This Pyle TV supports CDs and DVDs. The LED TV screen features closed captioning, V-chip, sleep timer functions, and top panel control buttons. This TV set also comes with an LED remote control.
Enjoy multi-viewing modes using this HD Tv. That's not all! It also features built-in full-range stereo speakers. It also comes with RCA inputs and HDMI for detailed customization. This TV is compatible with both PC and MAC.
Enjoy watching your favorite movies or listen to the favorite songs while spending time with friends and family members. This TV comes with a 21.5" screen size, which makes it ideal for homes.
Pros:
Comes with a removable base stand.
Features side panel button controls.
Multi-viewing modes.
Mounts easily on the wall.
A stunning display.
Cons:
There is no smart feature of the Bluetooth connectivity option.
TCL is available in 32-inches, 40-inches, 43-inches, and 49 inches. You'll love this product because it is compatible with Alexa, which makes it an innovative product.
It features wall-mounted installation and comes with a 1080p resolution. The display technology featured in this TV is LED. The connective technology included in this TV is wi-fi, HDMI, and USB.
This TV comes with easy voice control with the help of Google Assistant or Amazon Alexa, which allows you to scroll through your favorite movies, TV shows, switching your favorite channels, and much more.
Not only this, but you can also switch the inputs simply using your voice. You can also connect with this TV using the Roku mobile app.
This TV's smart functioning features allow complete access to more than 5000 streaming channels, 500000 movies, plus several TV episodes from Roku TV. Fall in love with this TV as it comes with a 1080p full HD resolution.
Enjoy excellent picture quality using this TV as it features a direct-lit LED with a 60hz of refresh rate that allows you to indulge in the fantastic moving scenes without any motion blur.
What's more! This simply smart 3-series comes with 3 HDMI inputs, 1 USB, headphone jack, composite, RF, and optical audio out.
Pros:
High-definition display.
It comes with a simple to use remote control.
Features modern, sleek design.
Stream as many channels and movies as you want.
Comes with three connectivity options like Wi-fi, USB, and HDMI.
Cons:
You need to register with Roku first.
There are no volume controls over the remote.
You get to choose from 19 inches, 22 inches, and 24 inches. This wall-mounted TV comes with a 1080p resolution. This TV features connective technology featuring VGA, USB, SD, and HDMI. The display technology of this LED HDTV includes LCD and LED.
You can easily install this TV, but the mount is not included in the set. The brightness of this V screen is 160cd in each square meter. The dimensions of this TV include 25″ W x 8″ H x 7″ D.
The screen size featured in this TV is around 24" diagonally. The power consumption of this TV during use is about  ≤36W. The contrast ratio featured in this TV is around 600:1. Plus, it comes with a built-in DVD player.
It features a full-functioning remote control with a maximum resolution of 1920 x 1080. The inputs featured in this TV include a micro SD card reader, coaxial output jack, HDMI-1, CVBS input, PC audio jack, earphone audio jack, VGA, and USB input.
This TV is loaded with stunning features and comes with a sleek design. It offers a sharp viewing experience to the users. The built-in speakers plus the built-in DVD player make your entertaining experience mind-blowing.
Enjoy switching channels, movies, and more using the full-function remote control, which allows you to access the TV from any part of your room. Easily control the TV using this highly functioning remote.
The perfect functioning plus stunning performance offered with this 24" widescreen LED TV makes it an incredible choice for RV's best TVs.
Pros:
Sleek looking.
Comes with a built-in DVD player.
Features outstanding built-in speakers.
Allows easy control features in a TV.
Offers several input options to the users.
Cons:
There are no smart features like wi-fi or Bluetooth.
It is a perfect TV with an LED flat-screen, which works well for mobile usage and RV campers. This TV features wall mount and table mount options.
The resolution power of this TV is around 720p. The connectivity technology featured in this TV is HDMI with the display technology LED.
Indulge in a perfect entertainment experience with this 32-inch LED TV. It features an ideal picture quality with superb DC-powered 12-volts. The resolution is 1366×768. This company ensured to offer maximum performance with groundbreaking engineering.
Plus, it comes with advanced noise reduction and dynamic audio response.
The versatility and easy-to-set-up features of this flat-screen TV make it a perfect choice. It features 3 HDMI inputs. You can easily use this RV TV by conversion to AC using an optional CHD 1260 power brick adapter.
It is an ideal choice for trucks and cars. It takes a high-resolution picture from mobile phones to your TVs in a surprising way.
Not only this! It offers complete peace of mind to the users with a one-year full replacement warranty option.
Pros:
Highly portable.
Comes with fast refresh rates.
Features wide viewing angles.
Comes with multiple inputs.
Available in four screen sizes 22″, 28″, 32″, and 40″.
Cons:
Audio speakers are average.
This 22-inch full HD TV is another one of the best TVs for RV. It comes in a 22-inch display with full HD and 1080p. This LG TV is available with a wall-mount option. What you'll get in this package includes a LED TV, one controller, plus a user manual.
The dimensions of this TV without stand are 20″ W x 2.1″ H x 12.5″ D. However, withstand it measures around 20″ W x 5.8″ H x 14.1″ D. The screen size of this TV is 21.5″ when measured diagonally.
It comes with no smart functionality and has a triple XD The engine processes images with perfect precision enabling natural colors, deep contrast, and a lifelike picture.
The backlighting with LG's LED offers stunning brightness with a mind-blowing clarity of images. Indulge in all your pictures and videos with deeper blacks and richer colors to attain a good feel. This LED features perfect efficiency in terms of energy compared with the conventional LCD monitors.
The inputs featured in this TV include one RF within the antenna or cable plus an HDMI input. Enjoy serious picture quality using this space-saving TV. This stunning LG TV features crisp, clear images in full-definition at 60hz.
The IPS technology in this TV highlights the entire performance of the crystal displays with shortened response time, improved color reproduction, and views the screen at all angles virtually.
This TV serves as an ideal size for kitchens, bedrooms, desks, RVs, and much more. The versatility and convenience offered with this IPS TV are mind-blowing with vibrant colors and rich images.
Pros:
Comes with an IPS display.
Features HDMI.
LED backlighting.
Compact size.
Connects well.
Cons:
The wall wart supply is quite huge, which makes it difficult to hide.
When we talk about this product, the best part, you get four different options ranging from 19-inch, 24-inch, 32-inch, and 40-inch display sizes.
This TV comes with a table mounting installation and features 720p resolution. There is no connective technology option, though, in this TV, but the display type is LED-lit, making it the right choice.
Buying this TV also comes with a DVD player and remote control. The dimensions of this TV with stand are around 17.38″ W x 13″ H x 5.13″ D. While the dimensions of the TV without stand include 17.38″ W x 11.13″ H x 2.25″ D.
The power requirements for this TV are AC100-240V with a refresh rate of 50/60HZ. The power consumption of this TV is around 80 watts. Pop your favorite DVD now and indulge in a perfect movie time.
Utilize this TV now similar to a computer monitor. There are no smart functions featured in this TV, but it comes with a plethora of connections and ports, which makes it a perfect choice for an RV.
The inputs featured in this TV include VGA, HDMI, YPBPR. ProScan's latest TV is a smart choice for a college dorm, bedroom, kid's room, offices, playroom, and more, other than RV. It's because this compact TV features a stunning sound quality with vivid colors.
It features a 16:9 ratio of widescreen, allowing you to enjoy watching it. Watch all your favorite broadcasts in crispy clear quality with the digital tuner, which is built-in.
Pros:
Comes with a DVD player.
Serves as a versatile option.
Features vivid colors with stunning audio.
The widescreen ratio of 16:9.
Worth the price.
Cons:
No connectivity technology.
No smart functionality.
Tyler RV TV comes with 14.1 inches screen size. The display type of this TV is LCD. The connectivity technology featured in this TV is RCA, HDMI, and USB.
This HDTV supports around 1080p resolution power and comes with dual tuners including, NTSC and ATSC. The built-in battery featured in this TV works well for four hours of usage. Not only this, this Tyler TV comes with the headphone jack and built-in stereo speakers for personal customized viewing.
What's more stunning about this product is it is highly compatible with the favorite devices like Slingbox, amazon fire stick, Apple TV, Roku, Chromecast, and much more.
Fall in love with this compatible and highly convenient TV that comes with stunning features. You can also play games using this TV or watch your favorite movies using the DVD player.
The Tyler TV is meant for a built-in extended battery usage that offers maximum portability and comes with four hours of charging. The crystal-clear view, several input options, and reception make it one of the best TVs for RV.
Indulge in a wide range of programs using this TV. Moreover, it also features a sucker antenna that allows you to broadcast local channels in 15 miles range.
The RCA adapter allows you to connect your gaming console or internet streaming device with the TV. Overall, this TV covers you for all needs whether you are at a camping site, RV, home or, anywhere else.
Pros:
Highly portable.
Rechargeable battery.
Features a long life of 240 minutes.
Coaxial antenna.
Multimedia support.
Supports several formats.
Cons:
The screen seems slightly glossy.
This Supersonic LED HDTV comes with a built-in DVD player, which makes it a win-win choice. Moreover, it features SD card input with AC/DC input, USB, and HDMI. The high-resolution power with digital noise reduction makes this TV a perfect choice.
This TV is available in the following options 13.3-Inch, 15-Inch, 19-Inch, 22-Inch, and 32-Inch.
The mounting type of this TV is wall-mount with a resolution power of 1080p. The display technology featured in this TV is LED.
What you'll love about this TV is that it offers crisp, clear images with stunning contrast and details. You can see every detail with a perfect color projection having a view of vibrant colors. You can enjoy several picture models ranging from Standard, Movie, Dynamic, and more.
Enjoy the best RV TV experience with a built-in DVD player. The DVD formats supported with this Tv include DVD, CD, DVD+/- R, DVD+/- RW, CDR, CD RW, VCD, and SVCD.
Moreover, you will fall in love with the aesthetically appealing design, which serves as a perfect addition to your RV, bedroom, living room, or more. The slim bezel design is to die for. It saves your floor space and allows you to place the TV wherever you want.
The inputs and outputs featured in this TV include HDMI, USB, AC ports. Other than that, you can also use Amazon fire stick.
The PC input feature in this TV allows you to use it as a monitor. Just connect the HDMI cable and choose the right setting. Browse through a wide range of channels and use several apps to watch your favorite shows like Netflix.
Pros:
Aesthetic design.
Several inputs and outputs.
Offers HD details.
Comes with a built-in DVD player.
Saves floor space.
Cons:
You might face installation difficulty.
It is another HDTV with a built-in DVD player. This model is a lightweight TV with easy installation and setup that makes the entire process easier.
The 24-inch screen featured in this TV is large enough for viewing your favorite shows, movies, and more. The size seems perfect for an RV. This TV featured steel-reinforced mount points, which work well for users. Such mounting points ensure a safe and easy installation process.
The necessary hookups and inputs featured in this RV TV make it an ideal choice including, USB, RCA, and HDMI. Connect your gaming console or internet devices using an RCA adapter. No problem with connecting the flash drives, tablets, or laptops using this TV.
This TV comes with a wall mounting feature and a resolution power of 1080p. The display technology of this TV is LED.
Watch all your favorite classical movies using the DVD player. Not only this, it features a dual functioning remote which makes this TV an effective choice. The high-quality HD pictures in this TV give you a homely feeling.
Pros:
Features a built-in DVD PLAYER.
HD quality picture.
Features a perfect resolution power.
Comes with a dual functioning remote control.
Good sound quality.
Cons:
This product, with its exemplary features, gives you a screen of 19-inches. With this big screen, you can have a fantastic movie night with your friends and family! This screen has the display technology of LED, which is a light-emitting diode.
This is more energy-efficient as compared to the liquid crystal display. It reduces power consumption by 50%, giving you an efficient product for your RV. Moreover, you can fix this to your wall as it can be wall-mounted.
This product gives you one of the best resolutions. Its resolution power is 720p HD on a 1366 x 76. It also has a variety of characteristics from which you can choose. It can play DVDs and digital movies.
You are not just limited to watching live television, and you can choose according to your mood. You can also play music on your TV.
Naxa Electronics Class LED TV has slots in which you can insert your USB or your SD cards. This allows you to watch something of your own choice, whenever you want to. It is also useful when your cable is down or not working properly.
Moreover, it can adjust various inputs, such as HDMI, component video, composite video, PC VGA, RCA stereo audio, 3.5mm audio, and coaxial RF. It also includes coaxial digital audio and headphones outputs.
The product comes with the following accessories, a remote control, a TV stand, an AC power adapter, a DC car adapter, and an L-shaped coaxial adapter.
Pros:
Comes with an instruction manual for easy installation.
It gives you good picture quality.
Lightweight makes it RV-friendly.
Ideal for small places.
Cons:
It may have a limited viewing angle.
The maximum resolution this RV TV has is 1920×1080 giving you a sharp and clear picture of your screen.
This sleek and stylish television has the option of three screen sizes. If you want a smaller TV as your RV might be less spacious, you can go for the 16-inch screen.
This LED HDTV has a contrast of 1000:1, an aspect ratio of 16:9, and a vast range of display colors that is 16.7 million. This leads to the perfect blend of colors on your screen, giving you the most outstanding results.
It also has a refresh rate of 60Hz. The screen technology used in its manufacture is LED. This is way more efficient than the other competitive technologies used in TV screen manufacture.
This product's distinctive features make it very convenient to use, as its ability to display multi-languages on screen. It also has closed-caption support, a 3-D comb filter, Nicam/A2, and EPG function. It has the ability of noise reduction, making it quite favorable for you.
This TV comes with a full-function remote that increase its usability. With its extensive range, you can use it from whichever corner of the room you're sitting in. You can also insert your USBs and your HDMI in this TV and play the music or videos of your own choice.
It also provides you with 1 VGA PC input, allowing you to have the best gaming experience. This product can also be wall-mounted so that it can be easily installed in your RV. The incredible thing about this TV is that it has a 12-volt car cord technology.
Pros:
A strong wall-mount keeps the TV stable.
It has both AC and DC, which is impressive for its size.
The product is very versatile.
Cons:
The speaker quality isn't that good.
With its liquid crystal display technology, the product becomes long-lasting and durable. It also results in no screen burn-in due to the organic material used in the pixels' manufacture.
It has a maximum resolution of 1920 x 1080, giving you the precise and intense display you require for a perfect movie time. This product does not include wi-fi or Bluetooth connectivity, but it does have the ports for a USB, an SD card, and an HDMI.
These compensate by providing you with the option of choosing your material to watch. It helps you when the cable connection is poor and you want to protect your favorite drama. With all these features, it does not leave you hanging around in boredom!
The power this TV consumes while it is being used is less than or approximately 36V. It has a brightness of 160 cd per square meter with a contrast ratio of 600:1. It also includes a built-in DVD player, which enhances its usability by giving you various choices.
Furthermore, it has audio and video coaxial output jacks, an earphone audio jack, a PC audio jack, a CVBS input, and a VGA input. The VGA allows you to transform the TV screen into a computer monitor whenever you want to play games. Giving you the best of experiences.
It also comes with a full-function remote control that increases the TV usage as it becomes unchallenging to use. It has a 3D comb filter and a 3D De-interlace. With its noise reduction, NICAM/A2, multi-language display, and EPG function, it provides you the ultimate features a TV should include.
Pros:
The remote control has a fast response.
It has good picture quality.
Excellent overall thickness, thus perfect for small places.
Cons:
The sound quality is not outstanding.
How to Choose The Best RV TVs?
Types of TVs For RV Campers
LCD
LCD stands for liquid crystal display featured in flat-screen TV powered through fluorescent lights placed within glass panels. The lights installed in this TV make it thicker and bulkier. The quality and color of the picture are clear with around 4k resolution.
LED
LED stands for light-emitting diode TVs. They are thinner than the LCD counterparts. It is because the lighting is placed around the edges of the screen.
Such TVs' design is efficient and comes with a high-quality resolution, a wide range of colors that makes them expensive.
Top Rv Tv Brands
Sceptre
This company has gained a reputation because of the movie evolution in terms of stunning products. This brand ensures to improve their products making sure they don't stay stagnant. This brand is well-known for meeting customer needs, and they offer stunning customer service.
LG
LG, formerly known as Lucky Goldstar, is a South Korean international corporation that offers clients a mind-blowing range of products. They are globally known for electronic manufacturing companies. What makes them unique is they ensure to meet the everyday needs of the users.
Supersonic
It is a top-notch brand leading the electronic industry for the past three decades. It assures long life with aesthetic design and top-notch quality. They make use of customer feedback, ensuring to meet the needs of buyers.
Jensen
Jensen is another brand that has been in the electronic industry since 1915. This company started through Peter L.Jensen, who first came up with the loudspeakers.
The company then started growing to such an extent that it is now known as the electronic market's best brand. This brand ensures to offer top-tier products for RVers.
Axess
This brand has been designing mind-blowing electronics for the last 70 years. They are known for producing Bluetooth speakers, headphones, TVs, and much more. This brand is headquartered in Chatsworth, California.
How to Hook Up a Tv In an Rv?
With the wide range of TVs in the market, you need to flip the mounts, stationary bracket mounts, swivel mounts, and more.
First, choose the TV which makes you feel comfortable. Then choose the right mount, installation process, and more. You'll need a screwdriver, flat-screen TV, mount, industrial adhesive.
Now connect the mounting plate over the back of your TV using screws that are with the device.
Make sure to secure the TV well in place using screws in the mounting bracket. It is a vital step as it ensures the TV is properly secured on it.
Ensure correct positioning of the bracket in the TV compartment. Mount the arm and springs with the TV compartment.
Place the TV on your arm and adjust its height. Ensure the height is best for watching TV comfortably. Now start screwing but keep them loose for now.
Now add an adhesive to make sure the screws are secured. Remove each screw at a time, add adhesive over the screw's threads and place them back. Lastly, connect cables, and finally, you are ready to watch your new RV TV.
How Cold Is Too Cold, For Any Camper Television?
Any of your devices can fail within super extreme conditions. Manufacturers who produce regular TVs feature cold storage ratings, which vary from one brand to another. The range is between -4 to -40.
The viewing temperatures are high. Jensen brand, for instance, claims that their TVs work well between -4 to 149 degrees.
But when we assume, TVs are always kept in a temperature environment between 60-85 degrees. This temperature serves as a perfect range for operating any TV. If you are entering an RV on a cold day, heat the RV, then get in for watching TV. If the temperature is freezing outside, it's best to take the TV to a garage or home.
RV Tvs Vs. Regular TVs
RV TVs, for first, are manufactured in top-notch quality with an aesthetically appealing design. They undergo strenuous testing to ensure they can withstand conditions like UV exposure, high vibrations, jolting, water sprays, humidity, temperature fluctuations, and much more.
The internal chassis should be such that it strengthens the TV installation, ensuring it won't break even if it has undergone significant impacts. The internal electronics should be robust with conformal coating circuit boards, which adds durability.
On the other hand, regular TVs can be used within a climate-controlled environment with stationary installation.
RV TVs are perfect for RVers. These products match the AC/DC plugins. They are lighter, portable, and easy to set up.
FAQs
Do RVs Need Special TVs?
There is no need to buy unique TVs for RVs, but it would be in your interest with astonishing benefits if you buy one.
You get to spend time with your family on rainy days, and you can indulge in evening entertainment. You get multi-purpose entertainment. Several input options allow you to enjoy several pictures, videos, movies, and much more.
The RV TV is quite convenient. You don't need to charge it. They don't need generators to work.
How Do I Get TV Reception In My RV?
You can get the TV reception in the RV through three ways which include satellite, cable, or antenna. Satellite is one of the most expensive ones for which you also need a dome antenna for picking up the signals.
Each option comes with pros and cons allowing, you to pick up based on your needs. The most common choice is cable TV which needs a hook up for the reception.
This option is an ideal choice for campers who choose parks rather than remote locations. Cable TV, however, offers limited channels rather than satellite TV.
For extensive coverage, you can choose satellite TV or buy antennas. Antennas can receive local broadcast channels from 25miles away over the air, too, for free in HD videos.
Satellite is the popular option if you love to watch TV anytime, anywhere while you are traveling.
Do I Need A 12 Volt TV for My RV?
A 12V TV is best for your RV as it needs less power compared to the regular TV. You just need to simply wire the TV on a 12-volt battery or use solar power or inverter for using the TV.
Conclusion
There you have it. A good TV can make your entire RVing thing fantastic as it serves as a perfect addition for entertainment and fun-filled trips. The product you should choose is the one that meets all your needs and can go through the hassle of jolting and continuously bumping over the roads.
We have listed down the best TVs for RV. Hope you can get your hands on your favorite TV and upgrade your RV look and have a great time on your road trips!
So, what are you waiting for? Grab a TV now, and indulge in an incredible experience on the go.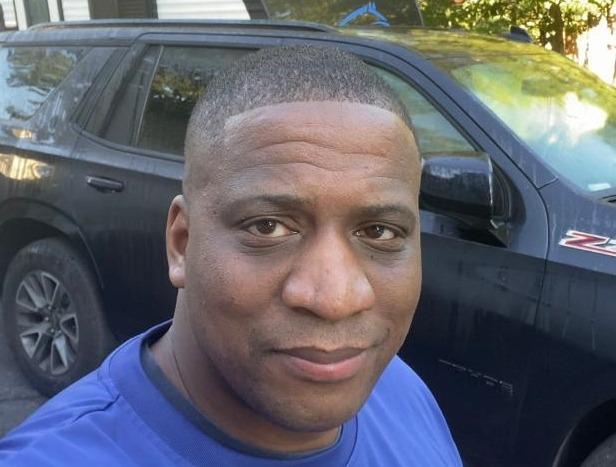 I`m a current Law Enforcement Officer working within the Counterterrorism Bureau in New York State. I have been Camping for over 20 years. My styles of camping include tent, car, truck, van, and RV travel trailer. I have a YouTube channel where I teach all types of camping with an entertaining method: https://youtube.com/@TheSmallsRVAdventures