5 Best Small Camping Trailers with Bathrooms
A travel trailer is the best option for the ultimate comfort on the road. But not everyone favors owning a trailer purely because of its massive size, or the truck to drag it, or due to shortage in storage space.
No matter if you don't want to go for a large trailer, you can opt for a small camper. But just because it is small in size doesn't mean you have to compromise on necessities.
Obviously, due to a shortage of space, you will have to give up on some of the amenities. And the most common one is the bathroom.
But don't worry! We have developed this guide to help you find the best small camping trailers with bathrooms.
5 Best Small Travel Trailers with Bathrooms
URV iCamp Elite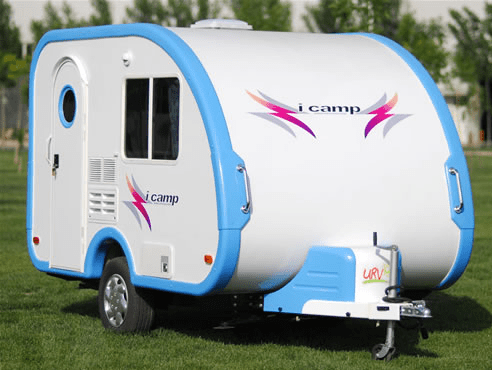 The URV iCamp Elite is one of the best small camping trailers with bathrooms to work well with the latest recreational vehicles of North America.
The Elite is stylish and guarantees a contemporary lifestyle no matter what. If you love camping and outdoor life, you will love this camping trailer.
This trailer is fully laminated and with tubing frames made of aluminum. Additionally, the fiberglass skin with high gloss ensures durability in the outdoors and does a fine job with the Styrofoam underneath. Dow Chemical Co develops this Styrofoam.
For ease in care and good looks on the interior walls, the trailer has wallpaper on them. The furniture inside the trailer has a sandwich structure and is all made of solid wood and plywood.
Additionally, the furniture has PU paint on it with semi-gloss to ensure durability and style. The design and structure of all the furniture in this trailer guarantee proper space usage and maintains an aesthetic look.
And the best part is that it comes with a very spacious bathroom featuring a toilet and a shower. It is conveniently placed and is simple and easily accessible.
The trailer has a pretty aerodynamic construction and ensures low fuel consumption. The interior height is around 5 feet 11 inches, and it is one of the most extraordinary small trailers with bathrooms in the North American region.
The camper itself conveniently sleeps two to three people, and its overall length is 14 feet. You can easily place an oven, a fridge, and a dinette that can convert into a bed along with your bathroom with a toilet and shower.
Scamp Deluxe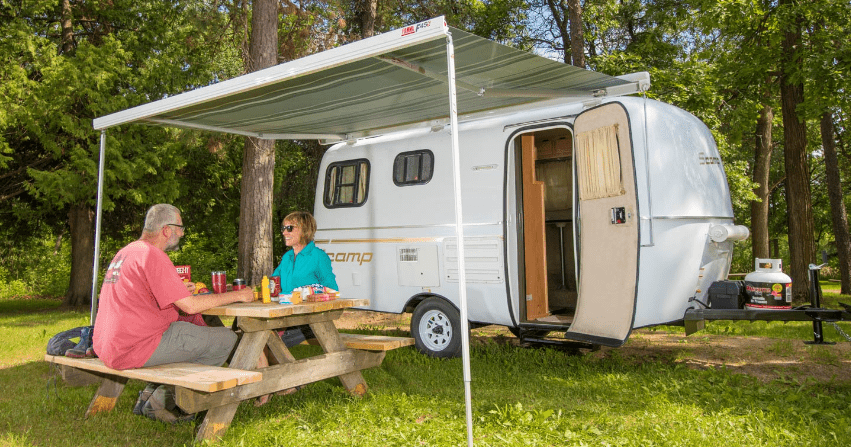 If you are looking for an even more compact yet practical small camping trailer with a bathroom, Scamp is the right way.
If you are looking to surround yourself with Birch or Oak hardwoods, this is the small camping trailer. You can customize your Scamp outfit based on two different floor plans.
Either, you can go for a front dinette or front bathroom. This camping trailer is compact and lightweight and features a convenient setup. It is a fantastic choice for small families and couples.
There is a front sofa that you can convert into your bunk bed. Moreover, there is a rear dining area that you can convert into a double bed if you want. Therefore, four people can conveniently sleep in this small trailer.
There are fiberglass cabinets and wood panel doors for the interior. And it adds a lot to the overall aesthetics of this camping trailer. This trailer's interior height is 6 feet and 3 inches, and it can easily house taller people as well.
This travel camper might be small in length, but it houses a bathroom with a shower and toilet. And with it, you won't have to worry about using the amenities available at the RV park or anything in the outdoors.
It comes with plenty of storage space. It is spacious and houses all the amenities without any cramping.
Due to its small size, this camping trailer can easily link with any vehicle type, even a sedan. You don't need to own a truck or an SUV traveling with this trailer.
Casita Spirit Deluxe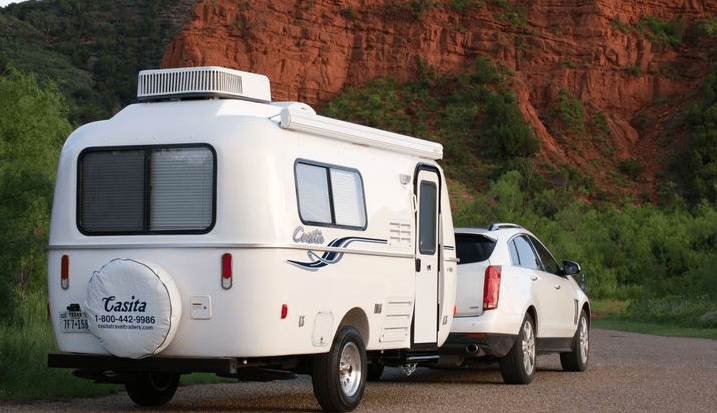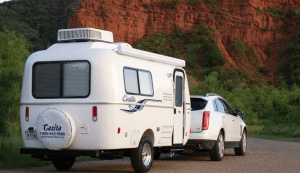 Casita is a Spanish word, and it means "Little House." The company that makes these small camping trailers understand this term's meaning because they have been very successful in what they are doing for many years.
The Casita camping trailers have a cult following, and it is the most preferred choice among the small RVers of the southern states. This trailer is 16 feet in length, and you have a pretty good space to have a bathroom with a toilet and shower inside.
It is indubitably one of the best sellers. And the way they are built makes them almost leakproof. It means these trailers will last for a long time. This trailer comes with a full kitchen and bathroom.
Apart from that, you will also have access to a large-sized dinette and a smaller one as well. These tables can be converted into bunk beds as well, and you have a space available for three people comfortably.
Casita's overall look is pretty similar to what Scamp has to offer, but you will get more room here. Therefore, if you own an SUV or a small truck, this camping trailer will be a good option.
This camping trailer is of fiber-glass with a marine-grade rating. There is a heavy-duty frame made of stainless steel.
This trailer's aerodynamic construction is an excellent option to provide you with exceptional mileage and reduce fuel consumption. And also, it comes with an air conditioner.
There are multiple sleeping arrangements available in this trailer, and there is ample space for a toilet and shower.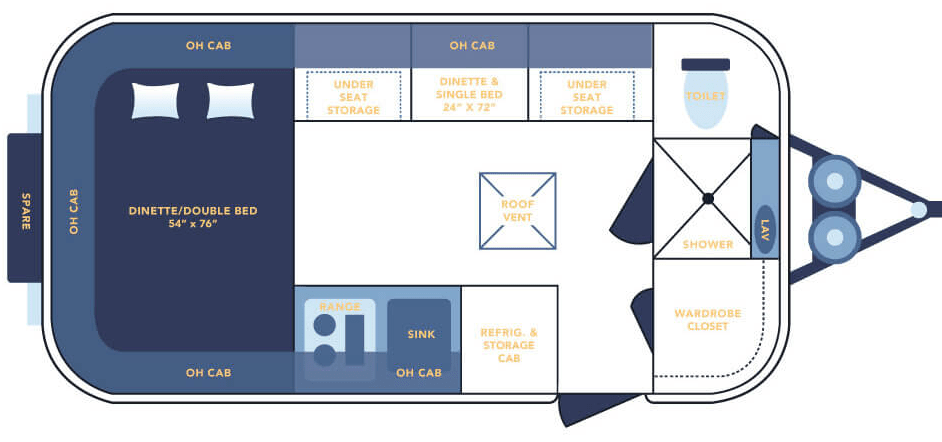 Airstream Bambi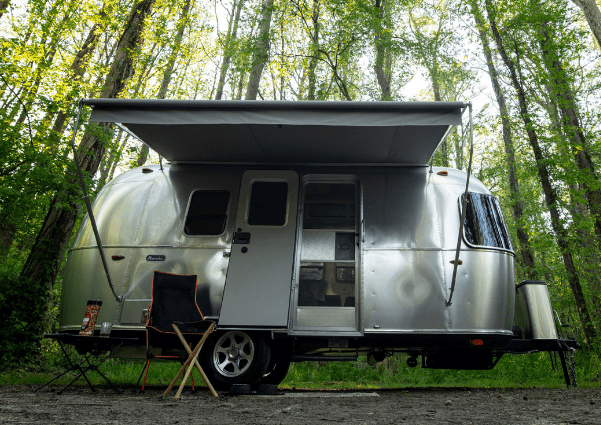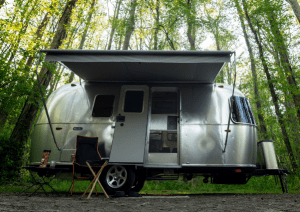 If you are looking for premium quality small camping trailers with bathrooms, then this is it. The Airstream Bambi is a single-axle trailer that maximizes your camping options.
It can take care of all the things you need and allow you to have some fun during your outdoor adventures. It comes with different floor plans, and you can easily make a choice.
There are four different floor plans for you to choose and in every option, there is a sleeping space available. It also includes a dinette space, a kitchen with all the essentials, and a bathroom with a shower and toilet.
This camping trailer comes in different lengths that range from 16-inch to 22-inch. No matter which floor plan you choose, you can conveniently sleep four people with ease.
With this small camping trailer, you can conveniently park and tow. It can easily fit into tight corners to manure it while driving. The utilization of available space is quite sufficient.
The exterior of this camping trailer is of Aluminum with Airstream curvature. You will make a statement wherever you go, and of course, it will last for a lifetime.
This trailer features stainless steel kitchen appliances along with a retractable awning for you to create an outdoor shade where you can sit. The camping trailer also features JVC Bluetooth stereo as well as air conditioning.
And if you have been using solar panels to power your rig, this trailer also comes with a pre-wire solar kit. Moreover, the roll-top lockers are easily accessible and secure. They will last for a long time.
Little Guy Mini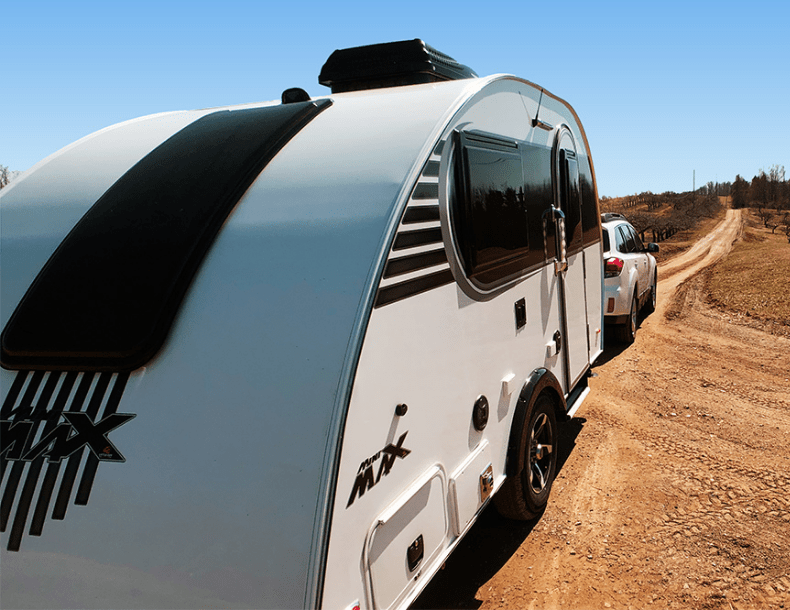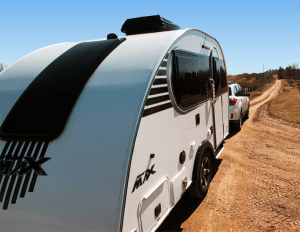 With the Little Guy, it's never too small, and you will always have plenty of room to enjoy your trip. It has a minimal footprint and weighs only around 2320 pounds.
If you are looking for some compact luxury, then the Little Guy is the right option for you. You can easily tow it with small as well as mid-sized sports utility vehicles.
The trailer has been built tough on the outside, and it features 15-inch premium quality tires. The Porch comes with LED lighting, and everything about this trailer has premium written all over it.
The interior of the trailer is of Maple hardwood as well as stainless steel. There is a panel featuring a control unit that allows you to access all the controls of this trailer.
This camping trailer also comes with the largest-sized refrigerator in this category. And the best part is that the trailer also features a wet bath that is 6 feet in height.
There is a shower sprayer that can conserve water and comes with a flow rate of 2.2GPM. Additionally, there is a surround from floor to ceiling, and it keeps the moisture well contained.
Along with the pedal flush toilet, the trailer also features a bed and a dinette for four people's comfortable use. There are insulated windows that allow you to camp in colder regions as well if you want.
The kitchen inside the trailer features a large sink, and it also comes with a pull-down faucet. You can again go for an update and install an awning to create a little outdoor space.
The Little Guy is all about convenience, and it does a fine job of making your life comfortable on the road.
FAQs
Why do small camping trailers with bathrooms work like a charm?
There are a variety of reasons why you need to look for small camping trailers with bathrooms. If you don't like to take care of the business behind a tree, this trailer will work well for you.
Having such a trailer would be a good idea if you have small children accompanying you on your trip. They can use public or community bathrooms on their own, though. Or maybe you don't want to trek to a community bathroom right in the middle of the night.
Such a bathroom also comes with a shower, and you can keep yourself fresh at all times using this space. You also have the confidence to use a clean toilet.
What is the price range that I need to look at when buying small camping trailers with bathrooms?
Different small camping trailers come with different price tags on them. It all depends on the specifications—dimensions and amenities you will get in the trailer you consider.
A small-sized camping trailer around 13 feet in length and comes with all the necessary amenities, including a bathroom with a shower and a toilet, can range from around $12,000 to $14,000.
With more amenities like high-quality cabinetry and carpeting along with insulated windows and doors and foldable furniture made of quality wood significantly increases the price range from $25,000 to $35,000 and even more.
And of course, you will have to consider additional accessories like an awning, fabric cover, and various other similar add-ons.
Conclusion
The winner of this roundup of best small camping trailers with bathrooms is the URV iCamp Elite. Its overall length is 14 feet, and the height of the interior is around 6 feet.
The cabinet of this trailer is all hardwood, and it is of Styrofoam and fiberglass. The trailer has a very aerodynamic design, and it keeps the drag in control.
Therefore, you won't have to worry about fuel consumption. The bathroom comes with a shower and a toilet, and you will also find an oven, dinette, and a fridge.
There is a huge bed that has a comfortable room to manage two to three people conveniently. And the best part is, you won't have to break your pocket to get this small camper trailer.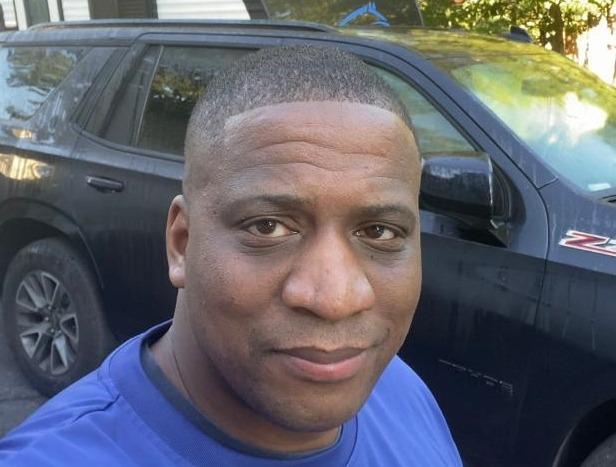 I`m a current Law Enforcement Officer working within the Counterterrorism Bureau in New York State. I have been Camping for over 20 years. My styles of camping include tent, car, truck, van, and RV travel trailer. I have a YouTube channel where I teach all types of camping with an entertaining method: https://youtube.com/@TheSmallsRVAdventures