Why Is My Camper Leaking Water Underneath?
If you discover a water leak in your RV, it's a cause for concern. After a little research, we were able to fix the problem ourselves after we experienced this in our new RV.
If water is leaking through the floor, ceiling, or walls, there may be a crack or hole in the subfloor, insulation, or the walls and ceiling above.
When water enters the space under the floor or walls, it causes moisture to build up. If the moisture builds up over time, it could lead to wood rot.
If you follow these steps, you will be able to repair your RV leak in no time. The most important step is to find out where the water is coming from.
A methodical water test will take care of it. Once you know where the water is coming from, you can decide which product is best for you.
The main categories of products to choose from are tapes, liquid seals, and caulks.
We will describe how to perform a reliable water test, describe common places for leaks to occur, and share some of the seal products that can help you repair your RV water leak.
How to Perform a Water Test in Your RV?
Start the water test from the bottom of the RV by spraying the outside of the vehicle with a garden hose.
When the water starts dripping down, you will know when it is time to hit the right spot.
If you have two people, one can be inside and watch for the leak while the other handles the hose and sprays the water on the outside.
The most common places for water to enter the RV are punctures in the roof, siding that is coming loose, or a weak seam that requires reinforcing.
If you have had recent damage to the RV, driving under low-hanging branches, or impact from a collision, it may be obvious to you where the hole is.
Water was dripping from the air vent above the master bed because of the RV leak. The first thing we thought was that the air vent needed caulking.
After a simple water test, we discovered that the water was coming in through a hole in another part of our roof.
After a hard rain, water was collected between the roof and the ceiling of our RV and eventually found its way to the air vent.
Water could still get in the hole on the roof if we only caulked the window vent and strengthened it.
If you want to prevent further leaks on the inside, you have to stop the water on the exterior surface.
Water Leak from the bottom of an RV
Sometimes the leak isn't from the roof but the side of the RV. You're facing water leaking under a travel trailer, 5th wheel, or motorhome.
The good news is that the water isn't leaking into your living space. The good news is that there's a chance you have a leaking tank or pipe.
After moving your camper from its parking space, you may notice a small leak. There could be a leak from the bottom of the RV if you find a small puddle there.
If you're connected to the city's water, this won't affect the tap water inside the RV. If you run out of water much sooner than you had planned, you may notice the problem.
Camper Leak Repair
You're going to have a lot of work if a pipe or tank leaks. At this point, you might want to take your camper to the repair shop.
If you want to start tracking the source of the leak, you'll need to take the cover off. It would be possible to run pressurized air through the system and listen for that hissing sound.
There is a need to remove the cover of the underbelly. When you can see that it's full of water, it may be necessary to cut through the cover.
Once you've found and fixed your leak, you can try to remove the cover, and then screw it back again.
The extent of the rip and the location of the leak determines whether or not to fix the leak. It might be in a part of the pipe that you can just replace with a new one.
You might be able to patch the leak with tape, or you might have to replace the water tank. Another video shows how to fix a leak from the bottom of the RV.
How Can I Fix a Leaking Camper Roof?
You must match your product to the surface of your RV. Most of the time, the RV surface is fiberglass, sheet metal, or rubber.
When there is a puncture like ours, rubber roofs tend to leak, while fiberglass and sheet metal leak towards the seams and joints.
We were dealing with specialized rubber roofs, which is what newer RVs have. It is important to check your owner's manual to know what you are dealing with.
Tapes
The small hole we had in our roof was patched with EternaBond, a micro-sealing tape. It was very easy to use and very convenient to purchase.
The appearance of the repair was unimportant because the hole was on the roof.
If you have to fix a hole that is more visible on the outside of your RV, you might want to look for another, more aesthetic option.
Liquid Sealers
If you need a sealant that can get into cracks and crevices, a liquid leak stopper is a great product to use. Avoid contact with the skin if you apply with an old paintbrush.
Many recreational vehicle users recommend Liquid Roof. It protects your RV exterior from the sun and seals up RV leaks.
Caulks
There are caulks that can be used to seal around an air vent or a seam that has weakened to allow water to enter your RV.
A brand that creates a watertight seal and is made to adhere to the surface of your RV exterior is what you should choose.
The self-leveling feature of some caulks means that it will look even after you apply it.
If you are fixing a leak in a visible place, you must choose the right caulking material.
If you adhere some of these products over your RV surface, you can void your RV warranty. If this is a concern for you, make sure you check with your manufacturer.
How to Prevent RV Leaks?
When Should I Call a Professional?
Our RV leak was easy to diagnose and we were able to fix it ourselves with the right product.
Depending on your situation and the extent of water damage to your rig, you may want to seek the help of a professional.
If a lot of water has found its way into the walls or ceiling of your rig, you will need to make sure these areas get dried out well before fixing the leak.
Replacing siding or materials underneath the surface will take more time, and may require some outside help to get the job done right.
If you are out of town, check with your campground or RV park to see if they have recommendations for local repair services in your area.
Will Insurance Cover Water Damage?
If you live in your RV full-time and have a policy similar to a homeowner's insurance policy, water damage may be covered.
If water damage is a concern, you should check with your insurance agent to see if you can purchase a policy that specifically includes water damages.
How Can I Prevent a Water Leak in Your Rv?
Catching a leak before it starts is the most efficient way to treat a leak. After a long trip, it's a good idea to check the roof, sides, and underneath your RV exterior.
If you have scratched against bushes or branches, these can puncture the surfaces. If you find a hole, seal it up before there is a chance of rain.
If you have any kind of collision or damage to the siding of your RV, be sure to get it repaired so that water does not have a chance to get inside and cause any damage.
Taking care of your RV, and treating any RV leak as soon as you notice it, are the first steps to protecting your investment.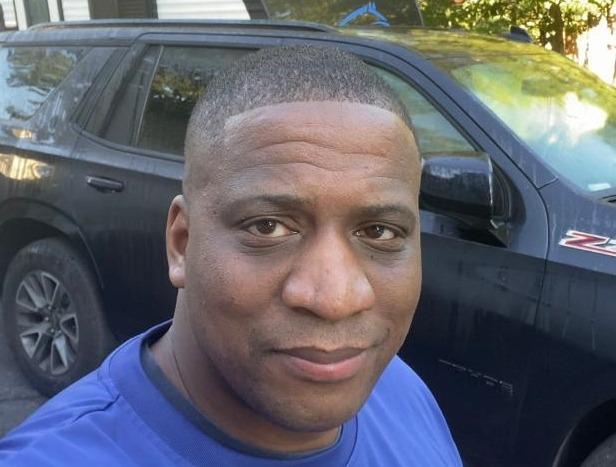 I`m a current Law Enforcement Officer working within the Counterterrorism Bureau in New York State. I have been Camping for over 20 years. My styles of camping include tent, car, truck, van, and RV travel trailer. I have a YouTube channel where I teach all types of camping with an entertaining method: https://youtube.com/@TheSmallsRVAdventures