Is Flex Seal the Best RV Roof Sealant?
This article was prepared by the Flex Seal Editorial Team. All opinions are their own and not necessarily those of CamperLife or its other contributors.
When it comes to protecting your RV roof, a quality sealant is critical. After all, the condition of your RV roof is key to help brave any weather condition that comes its way.
"Our RV has been through everything from snowstorms to heavy rain. It's been through it all," says Melanie and Andrew Snavely, full-time RVers and vloggers at Life's Sweet Journey. The couple has been happily living in their 34-foot 2011 Keystone Cougar for the last few years.
"It's very important to us to maintain our RV, especially since we live in it," says Melanie. "For the roof, we do regular inspections by getting on the roof to check for issues, like cracks, tears or holes."
Read on to learn more about regular RV roof maintenance, preparing your roof for repair and why Flex Seal products may be the best RV roof sealant to help you get the job done!
Checking the Roof of Your RV for Leaks
Your RV roof takes a beating every day through all kinds of weather, and over time, this could leave roof seams vulnerable to leaks and seepage.
"One time when it was raining, we noticed our roof was leaking," says Andrew. "I went on the roof to try to source the problem area. That's when I saw there was a hole down to the wood and thought that might have been the cause of the leak. Once I patched that area with Flex Tape, the leak stopped."
While some problem areas may be noticeable to the eye, some may be too small to see while examining your roof. And even if you don't have any major problems right now, it's better to be proactive than reactive.
"Sometimes it can be hard to detect any major problem areas since all cracks, tears and holes are unique," expresses Andrew. "A few years after that rainstorm when we patched that leak on the roof, we decided to do a complete reseal of the roof for further preventive care. We weren't having any major leaks when we decided to reseal our entire roof. Part of the reason we did it was because the original sealant that was on the roof started to peel every time it rained. We felt it was time."
Ashanti McKissic, resident product expert at Flex Seal, echoes this statement.
"If your old sealant starts to peel, it's time to reseal!" McKissic says. "At the end of the day, you don't want to wait until you spot a leak inside your camper. You should check your sealants regularly and reseal any potential problem areas as necessary, even if that means resealing the entire roof for proper maintenance."
If you feel a reseal is in your future and are a beginner, you're not alone. The Snavely's were first-timers and had great success.
"One thing I would like to say is I think it's easier to reseal your RV roof than people think. It only took us a few days for this project when combining prep, application and dry time," says Melanie. "By resealing our RV roof ourselves, we also saved a ton of money."
Prepare Areas on Your RV Roof That Need Sealant
Whether you're focusing on one area of your RV roof or doing a complete reseal, first things first—you need to prepare the area.
"Make sure you clean the surface area really well before you get started," stresses Melanie. "We always prep the area first and read the directions on the label."
The surface should be clean, which includes removing any grease, oil, and dirt.
"When we were sealing the entire roof, we scrubbed it down with soap and water to get as much dirt off as possible," says Melanie. "Once we did a thorough cleaning, we hosed it down and let it dry before we started applying the Flex Seal Liquid."
Now that your workspace is clean, let's get into some of the ways RVers have repaired roof leaks with Flex Seal.
How to Pick the Best RV Roof Sealant for Your Needs
So, you've identified your problem areas and made sure they're squeaky clean. But how do you choose the best RV roof sealant for the job? Here are a few tried-and-true RV roof repairs to help you determine which product may be most suitable for your needs.
Flex Tape
Need an RV roof tape for a quick fix when spotting minor leaks? How about during a storm when the surface is wet? Flex Tape might be the one to get the job done since it can help instantly stop leaks right in their tracks.
"Flex Tape is very easy to use, it's something we always have on hand for quick fixes," Melanie says. "When we need an immediate fix, like that time when we had to patch the roof during the storm, we just clean the area, roll out a piece, cut it and slap it on. It's really that easy!"
McKissic adds that you should make sure to use enough tape for the job, extending about 1-inch all the way around the problem area for a more secure hold. He also notes that Flex Tape is not meant to be a permanent solution but may help get you by until you have a chance to make a more lasting repair.
Flex Seal Liquid
For bigger repairs, you may want to break out the paint rollers and apply Flex Seal Liquid to the area directly. In some cases, resealing the entire roof may be necessary.
Before doing a complete reseal, McKissic recommends testing Flex Seal Liquid on a small area of your roof where it's less visible and allows 24-48 hours for it to cure.
It's also encouraged to use white due to the reflective properties.
"By using white, it can help decrease the impact of heat absorption," explains McKissic.
After prepping and testing, you're ready to get to resealing!
"When we resealed our entire roof, we started with sealing the slide-outs on the roof," says Andrew. "For the slide-outs, we used a paintbrush to trim everything in before rolling the middle. Then we used a roller for the rest of the roof. To do the entire roof, it took us a full day of work. We used about 3 gallons of products for our 34-foot fifth wheel roof. Once we applied the product, we let it cure for 48 hours."
And after almost a year since they resealed their entire roof, there hasn't been one roof leak.
"It honestly looks the same as it did when we applied it on day one," Melanie shares. "There have been no issues and it's never peeled."
One thing they also love about their resealed roof is how easy it is to clean!
"We love how easy our roof is to clean now since we've applied Flex Seal Liquid," Melanie says. "The previous roof condition was more porous and was flaky. Because of the condition, the dirt would just stick to the roof. Now, if it rains, the roof cleans itself. The dirt and debris just come right off, it's great. If we clean it ourselves, all we have to do is wipe it down with a wet towel and it looks brand new!"
Important Notes Before Getting Started
No matter which Flex Seal product you reach for, here are some best practices to always keep in mind:
Read Directions and Label
Always read all manufacturer's directions and precautions for any product used in your repair job. It pays to educate yourself on safe and proper usage.
Suit Up
Always use proper safety equipment like gloves, clothes with coverage, a respirator mask if necessary, and protective eyewear. Safety first!
Avoid Moving Parts
It's called sealant for a reason, so be careful to avoid any moving parts! You don't want to seal your skylight shut or lock yourself out of places you'll need access to later.
No matter what your RV roof repair needs are, there's a Flex Seal product that can help you get it done fast, but every leak is unique. Use your best judgment as to what product to use for your specific repair needs. Melanie adds that she and Andrew highly recommend Flex Seal Products for RV maintenance and use them regularly. At the end of the day, every RVer should have Flex Seal Products while on the road.
While Asen is the owner and main contributor of Camper Life, this article was prepared by the FlexSeal Editorial Team.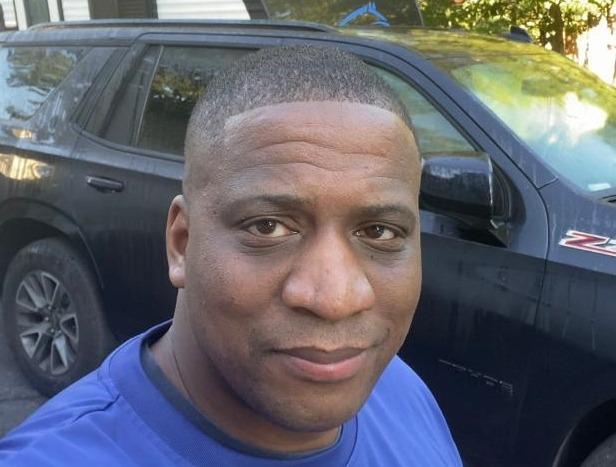 I`m a current Law Enforcement Officer working within the Counterterrorism Bureau in New York State. I have been Camping for over 20 years. My styles of camping include tent, car, truck, van, and RV travel trailer. I have a YouTube channel where I teach all types of camping with an entertaining method: https://youtube.com/@TheSmallsRVAdventures