Things You Should Bring If You Want To Fish On Your Camping Trip
Going camping is a great opportunity to leave the hustle and bustle of everyday life behind and reconnect with nature. You can do many things while camping like hiking, swimming, or relaxing. But what about fishing?
If you enjoy fishing and want to spend some time in nature catching fish, then a camping trip is the perfect opportunity!
However, when it comes to fishing on your camping trip, there are several things you need to bring with you.
To get the most out of your next camping trip and be able to fish as much as you want, here are some things you should bring along with you.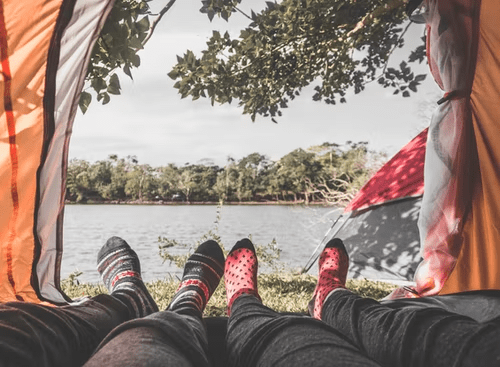 A Good Fishing Rod And Reel
First of all, you need a good quality fishing rod and reel. This is the essential equipment you will need for your trip. Fishing rods and reels come in many different styles, so it is vital to research beforehand to find the best one for you.
Fishing Line
One of the most important things you'll need is a fishing line. Depending on the type of fish you're hoping to catch, you'll need to use a different kind of line.
For example, if you're fishing for bass, you'll need a heavier line than when you're fishing for trout. You can purchase fishing lines at most sporting goods stores.
A Fish Finder
You need a fish finder if you want the best chance of catching fish. A fish finder is a device that uses sonar to locate fish under the water. The information on this site will help you acquire detailed insight into the top-rated portable fish finders and how to use them.
This is an invaluable tool for any fisherman and will help you catch more fish on your trip. It can also help you find the best spots for fishing so you can get the most out of your trip.
Hooks
You can't go fishing without hooks. If you don't have hooks, you won't be able to catch any fish. Make sure you bring plenty of hooks with you on your trip.
A good selection of hooks is essential for any fisherman, as they come in various sizes and styles to suit any situation. You can purchase hooks at most sporting goods stores or online.
Bait And Lures
In addition to hooks, you'll also need bait and lures to attract fish. Depending on the fish you want to catch, you'll need to use different bait and lures.
You can bring live bait, like worms, minnows, or artificial lures. If you're not sure what kind of bait to use, ask your local bait shop.
They can help you choose the right bait for the fish you're hoping to catch.
A Net
If you want to ensure that you catch the fish you're after, it's a good idea to bring along a net. A net will help you scoop up fish swimming away from you, making it easier to land them.
It's always better to be prepared and have one with you just in case because you never know when you'll need it.
A Tackle Box
A tackle box is a must-have for any fisherman, whether you are on a camping trip or not. A tackle box is a storage container for all your fishing tackle, such as lures, hooks, and lines.
This will help keep your fishing gear organized and in one place. You'll need to pack all the essential items, including lures, hooks, lines, and sinkers.
A Cooler
If you're planning on eating the fish you catch, you'll need to bring a cooler to keep them fresh. A cooler will also be handy if you want to store extra bait or tackle.
What to Consider While Packing for Fishing Trip
Some factors to consider when packing for a fishing trip include the type of fish you're hoping for, the size of the fish, and the time of year.
Another critical thing to consider when packing for your camping trip is the weather. If you're planning on fishing in cold weather, pack hot coffee or tea thermos to warm up between catches.
And if you're camping in an area with lots of trees, bring a hat and sunglasses to protect yourself from the sun.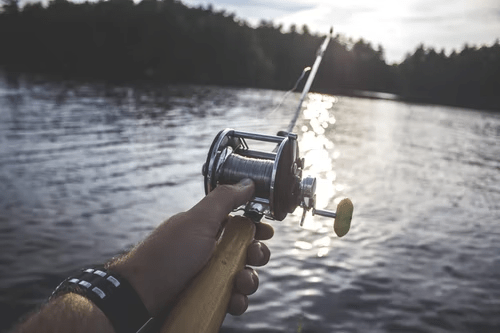 Pack the essential items listed above, no matter what time of year or location you plan to fish. With the right gear, you're sure to have a successful trip.
Packing all the necessary gear for a fishing trip can seem daunting, but if you plan and pack wisely, you'll indeed have a successful trip.
Packing for a fishing trip doesn't have to be complicated. Ensure you bring all the essential items, like fishing lines, hooks, bait, and lures. And don't forget a net and tackle box to keep everything organized.
Lastly, depending on the weather and location, pack accordingly. You will surely have a great time fishing with the right gear on your next camping trip.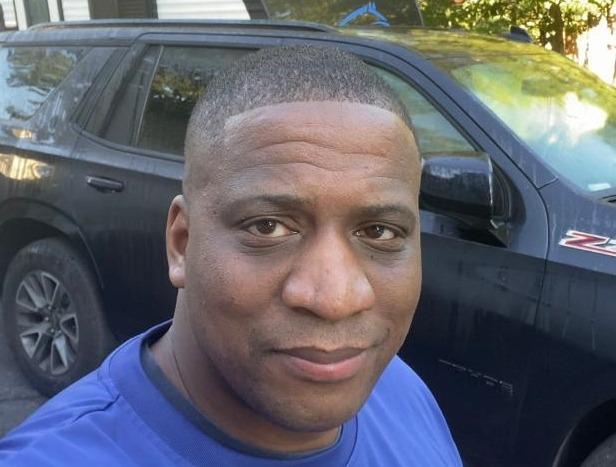 I`m a current Law Enforcement Officer working within the Counterterrorism Bureau in New York State. I have been Camping for over 20 years. My styles of camping include tent, car, truck, van, and RV travel trailer. I have a YouTube channel where I teach all types of camping with an entertaining method: https://youtube.com/@TheSmallsRVAdventures