What is a Stealth Camper Van? Tips and Benefits
Are you a freedom nomad who wants to have more privacy while staying at an RV parking resort? You probably would find a stealth camper van a much better option for your camping trips.
But wait! What's a stealth camper van?
If you don't know a stealth van, don't worry; we are about to answer that question with many details.
Let's find out!
What's a Stealth Camper Van, and How is it Different from a Regular RV?
A stealth camper is a mini-van (Class B camper van) that can be converted into a camper. Therefore, you can comfortably sleep in your van and don't even draw a lot of attention.
A regular camper van is a kind of a Class B recreational vehicle, and it's a small camper that has the shape of a van. As compact in size and weight, it will not be heavy on your pocket when it comes to fuel efficiency.
One significant difference is these vans don't look like campers at all. Even if you have a close look at it, you can't find someone is living inside it.
Stealth camper vans come with tinted windows, or there might be no windows at all. It is essential to disguise the sleeping area and maintain privacy.
These camper vans also come with roof vents or have solar panels. These windows and panels allow more affordable light and air to flow through your space.
You can opt-out of the window option for more privacy and go for a solar panel to get more light for a more extended period. It's just a matter of personal preference, nothing else.
The primary difference between a standard camper and a stealth van is, you can conveniently build it at your home for a midsize DIY project.
Here are some steps you need to carry out to make your own DIY stealth camper van.
How to Make your Stealth Van?
You can always buy a stealth camper, but you can save a lot if you make it yourself. It's your van, after all, and no one can build it better than you.
You can imagine all the cool gadgets you can include in your custom-built camper van. As you are going to build it for yourself, it's all about personal preferences now.
Here is a step-by-step process you need to carry out to build your stealth camper van.
Picking the right van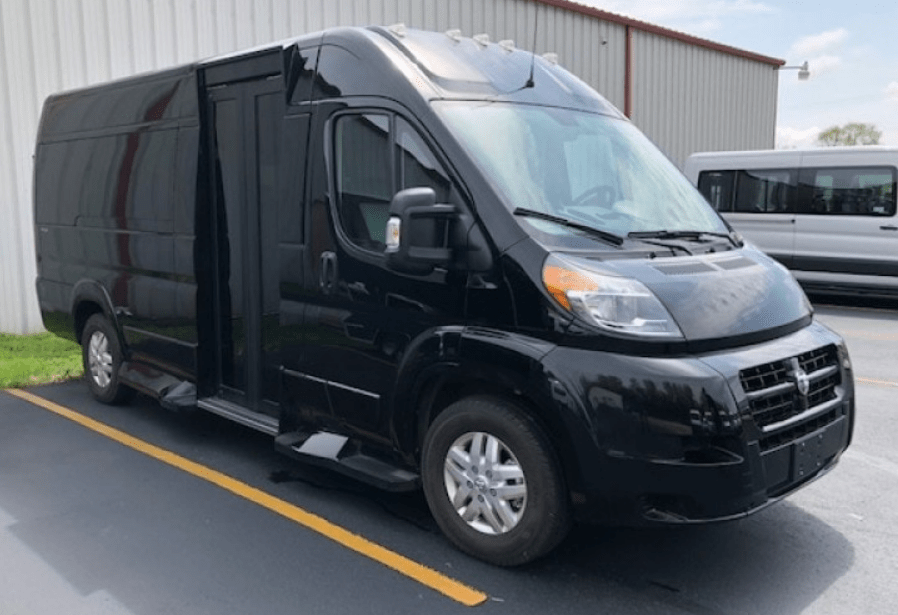 The van you will use will work as a base, and you need to begin with the right kind of base for your camper van. It's just about how you plan to use your van and how much stealth you want it to be.
You can either go for a Dodge Ram van, a Chevy van, a mini-van, or a VW van. Some are more expensive than other options, and some offer more height and space than others.
They are all great to use, and you can convert them in various ways. But be sure not to exceed your budget no matter what brand you use.
You need to keep in mind how much time you need to make to turn your base vehicle into a camper van. If you're going to be a stealth van, you need to go for less striking color.
If you use your stealth van within the city, you can use a cargo van with no windows. And of course, you also need to focus on accommodation and go for the right size based on the number of people who will be your vehicle's residents.
Planning the entire layout
The next step is to plan the entire layout. Now planning is the worst part of most DIY projects because you want to get to the project's building right away.
You can begin by focusing on all your personal needs. Also, ask how many people are going to be in the van with you.
Do you need any storage space, or how much health should be there inside for you and your partner to stand inside the vehicle comfortably? Do you need any amenities or not?
Make sure to evenly distribute the height because you don't want your van to tip over. You can also go for multi-purpose things.
For instance, a raised bed frame that can serve as a bed and a storage space underneath. You can use a seat that can also work as a table.
It will allow you to save ample space in your van that is already compact.
Consider a solar panel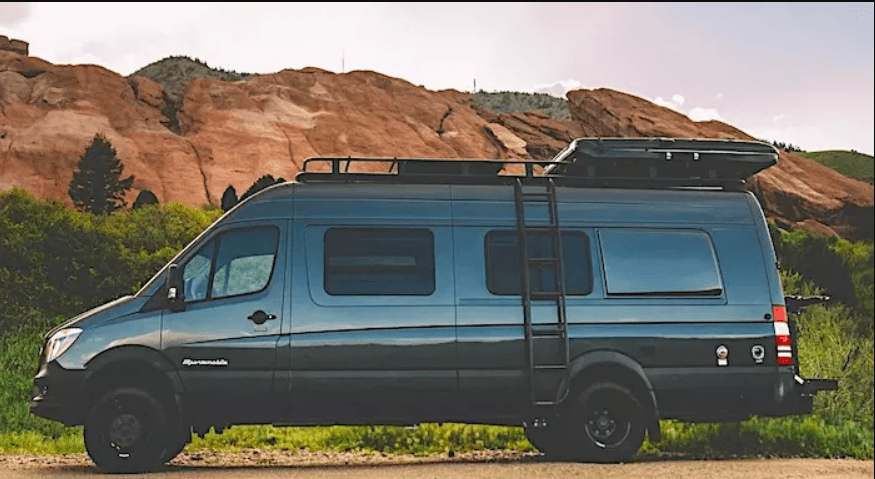 You need to have some kind of an electrical unit for charging all your devices for your van. It will allow you to save yourself from weighing in lines to charge at the campsite.
You can use a solar panel or a battery isolator as well. Solar panels work quite well because they will convert the sunlight into electricity, and you won't have to deal with any hassle.
You will only have to keep in mind that you must park somewhere your van is exposed to a lot of sunlight. Of course, parking in a garage is not an option anymore.
So, it's all about doing some sightseeing with your van while it can use all the sunlight to charge your devices and you can have fun outdoors.
You can always install a solar panel on your own if you have some experience dealing with it or seeking professional assistance. It just matters how much money you want to spend on this entire setup.
If you don't want to go with a solar panel, you can use battery isolators. These will work well if you end up stuck in plenty of shades for a long time.
They can work by converting the charge from your vehicles' alternator over to aux batteries, and it doesn't drain the van's battery even while you're driving.
Ventilation
When you are living in a compact area, things can get stuffy in no time. And similar is the case with stealth camper vans.
To ensure the most stealth, you will have to ensure ventilation is not obvious to the eye. A roof vent is the best option in this scenario.
You can either go for a just small opening or add a full roof fan. With a fan, ventilation will be at its very best, but you will have to cut a lot in the roof of your van.
Everything else is up to you
Stealth campers give you the freedom to design them. You can also continue to add more stuff as you seem fit later on.
You can go for different layout plans but keep in mind that having a bathroom in your van will build up a lot of moisture. So, you will have to use public restrooms to clean up.
A small portable bathroom will be useful if you don't want to go to the nearest gas station to use the restroom. It's just up to you how you want to design the layout and go for it based on your preferences.
Benefits of Getting a Stealth Camper Van
There are various benefits associated with a stealth camper van. They are not required for spy work like you see in the movies. But you can hide in plain sight and live within the city without anyone noticing.
You will have to keep in mind the policies that different city managements have placed. Also, keep in mind the limited parking hours.
You can conveniently amp around anywhere without sending any signals to the criminals or robbers. These camper vans don't attract too much attention, which is the best feature they have to offer.
And the best part is, you can conveniently later change its layout according to your needs!
FAQs
What's the primary difference between a standard camper and a stealth camper van?
A stealth camper van is much more compact, and you can design its layout on your own. A standard camper is much more prominent in size.
Everything associated with a camper van is compact and small in size. And you can hide comfortably in a simple site without getting too much attention.
Can I make a stealth camper van on my own or not?
Yes, you can make your stealth camper van. You will only need the right kind of base vehicle and must have a layout plan to ensure that you have enough space for living inside your van.
Conclusion
Stealth camper vans are fantastic because they allow you to use a limited amount of space relatively well. And you are in command of customizing your van according to your needs.
Such a van can allow you to live in palace sight and doesn't draw much attention from prying eyes. The only thing that you need to be aware of is the parking hours and the rules and regulations of each state to drive around comfortably.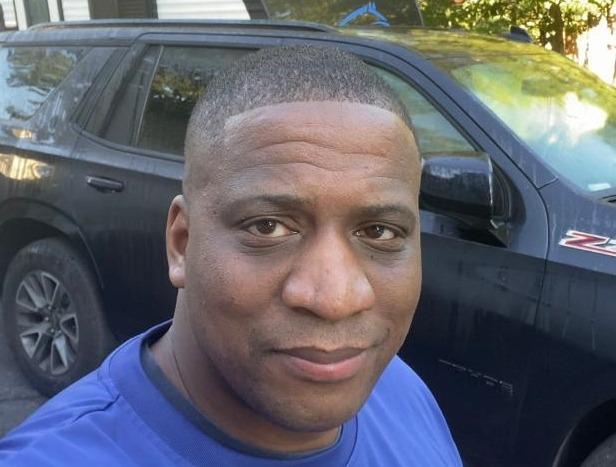 I`m a current Law Enforcement Officer working within the Counterterrorism Bureau in New York State. I have been Camping for over 20 years. My styles of camping include tent, car, truck, van, and RV travel trailer. I have a YouTube channel where I teach all types of camping with an entertaining method: https://youtube.com/@TheSmallsRVAdventures