5 Best Models of Micro Campers
Micro campers are rapidly gaining popularity among nomads and outdoor enthusiasts, and why wouldn't they? They're small, space-saving, light on the pocket, and above all, look fantastic.
But while they look and work a lot like mini-RVs or trailer homes, there's still a lot of confusion about them. For instance, why would you want to buy one in the first place? What problems do they solve?
To begin with, people buy micro campers for their main feature – their compactness. They're small, handy, and you can use them as a substile for a tent when on the go. Plus, they can fit with many other utilities, such as a mini kitchen, shower, and even a toilet.
But wait. Which micro camper is the best micro camper out there?
To answer this, we've prepared an in-depth micro camper guide as well as 5 reviews of the best mini trailers on the market.
So let's begin!
What is a Micro Camper?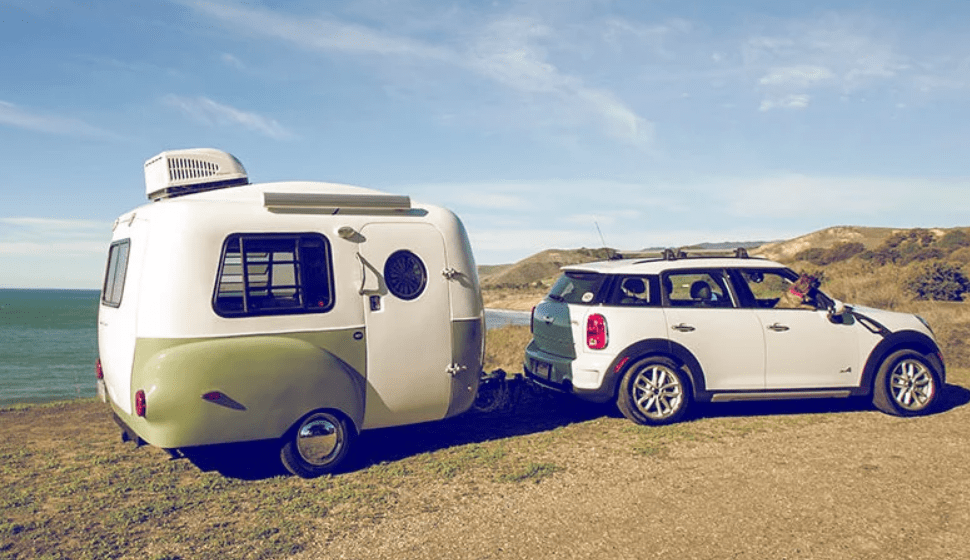 Micro campers are like small motor homes that can house two people. You can recognize them by their blunted look, known as the "teardrop design" They look like trailer homes that were cut off in the middle and needed to be towed by a passenger vehicle.
So, that's about it for what they are. But why use one?
Micro Camper Uses and Benefits
Micro campers may be preferred for many reasons over regular campers and trailers. Here are some of the few:
Extra space
It's quite a common occurrence. If you're a family of two adults, you can usually go for something smaller than a trailer home. Micro campers provide enough space for two adults, plus a few children. Smaller trailers can be great for single-person usage.
Budget
Micro campers can range anywhere between $10,000-$20,000, which is still relatively high. But compared to the mighty trailer campers, you can save quite a few bucks.
Portability
Trailer homes and RVs are made for moving. But once settled, you usually don't want to move them. Micro campers, however, provide a more on-the-go camping experience.
You can use them as substitutes for tents when out camping or hiking. And you don't have to make them your permanent residence. They're a temporary accommodation solution.
You can't tow much weight.
While you're not going to drag it with your bare hands, a trailer home can still juice out your truck or car, which is why micro campers are much easier to carry around. They can weigh anywhere from 600 to 1800 pounds, which isn't a lot compared to the larger trailers. And the best part is that many can be hand towed as well for making on-the-spot adjustments.
Don't buy a micro camper if:
You're looking for a permanent solution. The space inside such campers is so compact that it shouldn't be used as permanent accommodation. They don't feature some fundamental utilities such as a toilet and a shower. And many can be very weak against the elements.
You want a shower + toilet + kitchen. Again, they're smaller than RVs and trailers, so that they won't have as many features. While yes, many micro campers do have toilets, showers, and kitchens, a lot of them don't. And if you're on a budget, you most certainly won't get one.
You don't have a towing vehicle, or you won't take one camping. You need to tow micro campers. If you don't have a towing vehicle or plan to take it with you on your journey, then ditch the trailer. Use a tent instead.
What to Look for In a Micro Camper?
There are several things to look for in an excellent micro camper, such as:
Size
This is the first thing you should decide on. Yes, micro campers can only hold two people and no more. But some are bigger than others for many other reasons.
Campers that offer extra utilities will almost always measure longer. This can be a problem if you have little space in your garage. Conversely, campers that are too small can feel claustrophobic, especially with their partner in it.
Design and Floor Plan
Exterior design and interior floor plan are the two significant aspects that make micro campers so attractive. Usually, the company that you buy them from will provide you a few floor plans to choose from.
Pick out one that offers adequate space for legroom, as well as for storage. As for the exterior, many brands let you customize the outside, complete with custom-color decals.
Utilities
Finally, consider what utilities you want. Some campers come with showers, toilets, kitchens, and even a rooftop canopy. You can opt-out of these if you're low on a budget and don't want to waste any more money. But do have some alternatives when you travel.
5 Best Micro Campers on the Market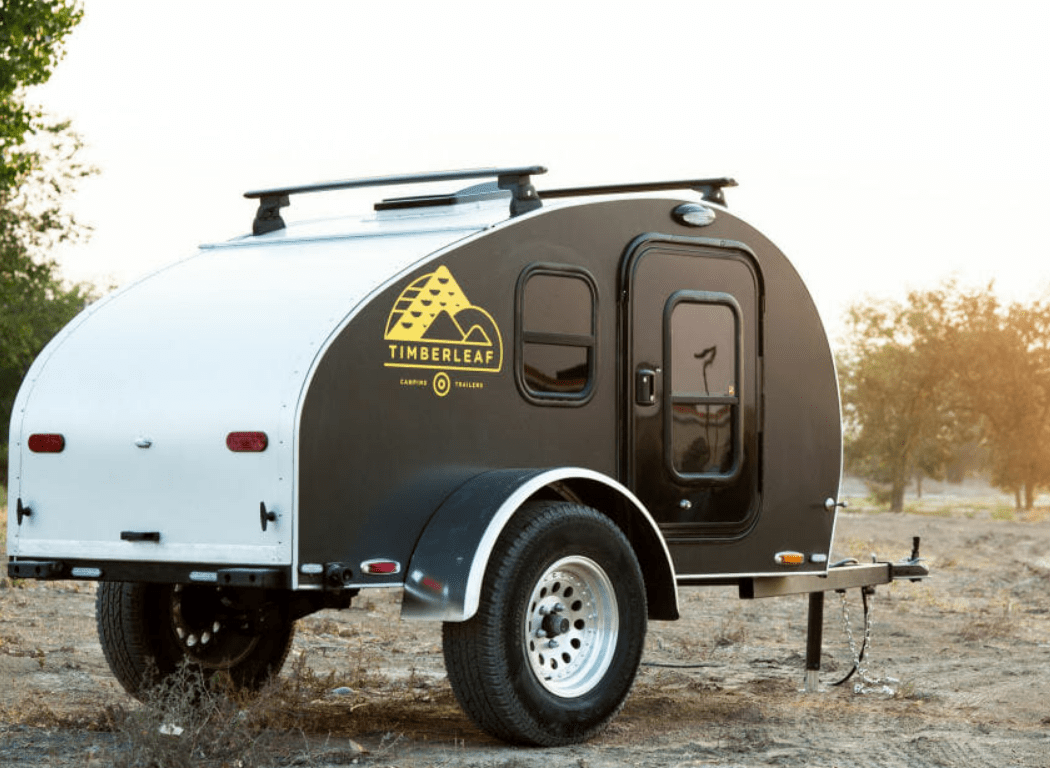 The Pika from Timberleaf is a versatile micro-camper loved for its ruggedness and extreme durability. It's available in three models. So if you want to use it for a different application, you don't have to look for any other product. The three models are Standard, All-Road, and Off-Road.
The Standard Model is for easy towing by passenger cars and chiefly uses aluminum for construction. It has a 2,000 lb. torsion axle paired with 15-inch aluminum wheels and fenders made from the same material. This is the style that most people go for, but you can try the other models.
You'll find the All-Road model to be a bit more rugged, with a Timbren Axle-less suspension and electric drum brakes. The wheels and fenders remain the same, but they're now fit with all-terrain tires for maximum performance on all roads.
The Off-Road model follows most of the All-Road's design, except for its tires and the lift feature. You can also get the fenders custom-made, fully integrated with corner steps, and a jeep-like appearance.
Several other attributes set the Pika aside; the first and most notable is the design. It follows a standard teardrop-shaped trailer design, which is a nod to classic structures. However, since you can customize the color, you can add or subtract from the classicality.
For instance, you can paint it jet black with yellow decals. The white accents can complement the contrast between yellow and black.
Putting that aside, there's a lot to this trailer beyond just the looks. It feels safe, for one thing. The tire level and weight distribution are balanced, so no part of the trailer wobbles. The trailer is also quite capacious, even though it's designed to look small.

The Forest River stands neck to neck with some of the significant micro camper manufacturing companies. It features a luxurious interior complimented by a modern tear-drop exterior. It's available in multiple colors and includes adequate sleeping space for two people.
In the Forest River Rockwood, you won't feel like you're too far apart from your partner. However, you do get enough legroom for some personal space. And you can design the interior however you like it.
What sets this camper aside from others is that it's always ready to go. Powered by 1000W inverters and backed by 100W solar panels, this camper keeps moving throughout your journey. These power sources can charge your phone or power bank.
The camper includes a stereo with a USB connection and Bluetooth connectivity. A mini-TV with a DVD player is also included, as well as a Wi-Fi signal enhancer.
The camper's main body is structured on an aluminum frame, which is good since it doesn't rust. The walls come pre-laminated, including the back wall and roof. Each camper also includes a Tire Pressure Monitoring System to ensure your tires are always ready to go.
A Showermister Water Saving System is also present onboard. This system redirects cold water to your water tank, so none of the water wastes while you wait for it to get hot.
In addition to that, the trailer comes pre-equipped with LCI Remote and myRV Wi-Fi functionality. Why?
Because they allow it to connect to the OneControl App. The app lets you monitor a lot of activity in your motor vehicle. This can include anything from controlling the lights to toggling the water pump and heater. And to protect you from intruders, the Forest River Geo-Pro comes with a Keyed Alike locking system.
The TAXA Cricket Camp is one of many TAXA products by an ex-NASA scientist. And you can straight away notice this through its unconventional exterior design. We don't know exactly what to call it. But it seems to be a boxy teardrop shape with a canopy that contrasts the downslope of the main body.
This is a spacious micro camper. It measures 15 feet in length so that it will fit in most standard-sized garages. However, the interior leaves enough room for two adults and two children. It also weighs only 1,752 pounds, which is neat considering how heavy other campers are.
Inside, you get enough space to sleep and eat. You can set up a small dining table for your family of four and sleep comfortably in the beds. You also get a storage tower with milk crates and an optional air conditioner when the heat gets tough.
However, the feature that makes this micro camper stand out is its extreme level of ventilation. There are five swing windows integrated with screens and shades. And they're paired with five additional mesh windows in the upper canopy.
Speaking of the canopy, this is one of the very few campers that has a pop-up roof. Since it's higher up, it vents out hot air better. And provides a nice scenic view for the kids and the adults to admire.
One other unique feature is the rear hatch that can open up like a passenger car or SUV hatch. You can open it up for on-the-spot tailgating, as well as for enjoying the view and the breeze.
Following the Cricket's footsteps, the Tigermoth Camper is an exceptional choice for anyone who doesn't care about personal space. It's designed to be compact and looks like a generic micro camper. However, the exterior is not the focal point.
As stated before, this camper's primary focus is on being as space-savvy as possible. It measures 12 feet in length and weighs about 1300 lbs. That's not a lot compared to similar products from TAXA. And as such, it's much easier to tow and doesn't drag down your towing vehicle. It can also be stored easily in a small garage.
But of course, all that comes at the cost of interior space. The interior is well-furnished with cushions and beds. However, you should expect to sleep quite intimately with your partner, as the space is relatively confined.
As for the interior, there's a slide-out kitchen that is equipped with a two-burner stove and a kitchen drawer. The trailer's sidewall also opens outward, revealing a large mesh window that opens into a beautiful view.
There are a few other windows as well for maximum ventilation. And much like the Cricket, this too features an optional rooftop tent. And that tent is a lot more capacious, housing up to 3 individuals.
Much of what the Tigermoth offers is not inside but outside the tent. The kitchen, the toilet, even the shower – they're all available as separate tent extensions. If you want, you can also expand the space by hooking and strapping cargo to the ceiling.
Buy this camper if you only want a lightweight trailer that's easy to transport. But don't buy this if space is your primary concern. And certainly, don't believe it if you're bringing children along.
The GoLittleGuy MyPod certainly has a unique design but not a lot of space. The model is available in two colors away from classical designs in that it has a more futuristic, "pod"-like structure. Its body is more efficient, with the ceiling shaped like a dome, similar to a space-age escape pod.
Of course, its connection to space is ironic since it doesn't have much of it, to begin with. The MyPod is small. Inside, there's a single mattress that can accommodate two people (hardly). It folds up to become a bench.
But given the small space inside, sitting and lying down are the only two things you can do. It doesn't have a kitchen, a table, or even a shower or toilet. It's for sleeping and resting.
So, going off those features, it's an excellent sleeping pod. The materials are quite sturdy, and it doesn't wobble. The unit has been integrated with a rubber torsion axle for minimum side-to-side movement.
If you get the MAX package, you'll see a 19-inch TV model, along with a stereo and DVD player. The unit also features a coaxial cable on the outside. An air conditioner is also featured, but it's placed low. So, you'll either get cold air directly at your feet or your head. The side features two windows with shades to add to the interior's luxurious look.
The small space, while an inconvenience, is quickly made up by how light the unit is. This pod hardly weighs 600 pounds, not even half of what other pods weigh.
Micro Campers FAQs
How much does a micro camper cost?
Micro camper prices can vary drastically, but the general range is between $8,000 and $23,000. Of course, all this depends on the size, model, features, and package you get. For those of you who don't know, you can buy micro campers in packages.
Each package will feature different utilities, such as a kitchen, AC, speakers, and toilet. Some may also include water purification and saving systems, as well as a built-in shower.
If you're just one person, you can cut down costs by investing in a smaller camper. However, for couples, the standard size is perfectly suitable. And for large families, you'll need more than one camper.
What are some good micro camper brands?
Timberleaf is the first that comes to mind. It's got quite an extensive product line, and one model can be found in many different variants, made for various functions. Not only that, but they have an array of colors to choose from.
TAXA and Forest River are the next best options. Their products are up to par with modern developments and can also be found in many variants. In particular, TAXA like to stray from the conventional tear-drop shape and add its unique twist to the micro camper.
How do I use a micro camper?
Micro campers are relatively easy to use and setup. Internally, they work like regular RVs. You need to hook up any water or fuel lines, as well as any electricity lines for radio and lights.
Outside, you'll have to hitch them up to a passenger vehicle. You don't have to get a semi-truck to tow them.
Conclusion
Micro campers add an exciting twist to your camping journey, but they can be quite challenging to understand and operate. While they're similar to RVs and other motor homes, they differ in many aspects, the main one being size.
Out of all the campers that we have reviewed, the Timberleaf Pika seems to best them. And understatedly so. It comes in three models for you to choose from, with various colors and floor plans to go along with it. Furthermore, the camper is elegant and highly durable in the face of adversity.
Regardless of which camper you go for, never settle for the second-best. Now grab your partner and enjoy the ride!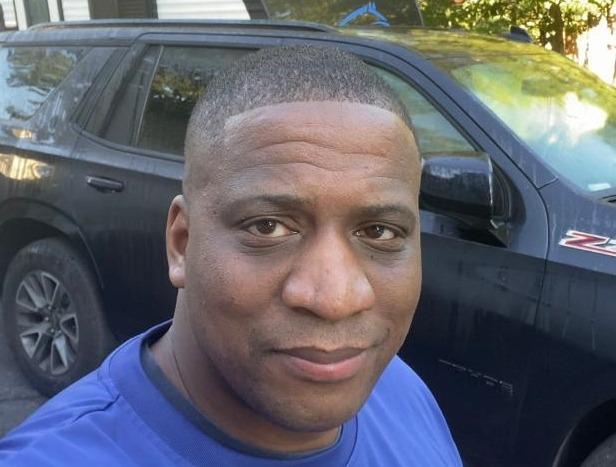 I`m a current Law Enforcement Officer working within the Counterterrorism Bureau in New York State. I have been Camping for over 20 years. My styles of camping include tent, car, truck, van, and RV travel trailer. I have a YouTube channel where I teach all types of camping with an entertaining method: https://youtube.com/@TheSmallsRVAdventures