RV Window Insulation Guide
RV Window Insulation | Most RVers prefer to go camping during summer when the weather and sceneries seem more beautiful, but if you enjoy RVing all year, then you may want to customize your RV to blend in all season.
There is nothing worse like having a sleepless night because of it too cold inside, or too warm to make one feel uncomfortable. Proper ventilation will make your RV feel like paradise.
Like in most modern houses, windows in RVs are double-paned, i.e. two parallel pieces of glass are aligned together and the space left in between is filled with a special gas.
This is done to regulate heat loss. A single window pane would lose heat fast than a double-paned window.
This article will cover guidelines to help you insulate your RV windows. This RV window insulation guide will improve your motorhome making your winter RVing more viable.
Types of Insulators
When it comes to insulating your RV, the first and foremost factor to consider is to reduce resistance to heat flow. To achieve this, one has to use the best products in the market which includes but not limited to:
Dual Pane Windows
When purchasing an RV, most likely the original windows are single pane. Since you want to customize your motorhome to feel like a regular home in terms of heat flow, you may have to replace the single pane window for a dual-pane one.
The dual panes are simply two pairs of glass aligned parallel then filled with air inside. In cold weather, double-panes are of great significance in keeping the RV warm. These panes are readily available in the market.
Reflectix
These are reflective layers of film bonded to two layers of polyethylene bubbles. They are easy to work with and can be cut to the exact size of the window.
They are either taped around the edges or sealed using double-sided tape. It is three times effective in controlling heat flow as compared to a single pane.
However, as effective as it is, there is some downside associated with it.
One cannot open the window when the temperatures get warm to let in some fresh air, does not let in natural light as they are opaque in nature and also one cannot see through the window.
Plexiglass
This is an extra glass that comes with a variety of thickness attached over an existing window providing a type of a dual-pane.
When attaching glass, it is necessary to use an effective mounting tape in order to provide an airtight seal and this helps in heat loss regulation.
This insulator has got its downside also. Upon insulator installation, the window can no longer be opened. During good weather, the mounting tape has to be removed to restore the window to its default state.
Shrink Film Kits
Shrink film kits are among the most popular insulation products used and available at any home improvement store. They are easy to install and remove as per the prevailing season.
During installation, it's recommended to use the two-sided tape, wrap around the perimeter of the window, peel off the other side of the tape and then stick the plastic sheet.
What you need to insulate your RV
Insulating your RV is a simple and inexpensive process that requires few tools available in any home improvement store.
These low tech and easy to use tools help in trapping heat inside your RV during the cold season. Depending on your budget, you may opt to choose the insulator that may best suit your pocket.
The basic tools required to insulate include; double-sided tape, bubble wrap, hairdryer, window insulator film, reflectix, scissors and measuring tape.
Shrink Film Kit Insulator Step-By-Step Guide
The kits are so convenient in that they are semi-permanent, they can easily be removed when the cold season is over.
When cutting the kit, it should be larger than the window pane by half an inch. Step two is to apply the double-sided mounting tape.
Using the hairdryer, shrink the insulator against the pane slowly and steady ensuring all the air bubbles are removed from the film.
If there are some insulators leftover on the side of the pane, cut it out to make the edge look smoother.
Check out the best selling Shrink Film kit.
Reflectix Step-By-Step Installation Guide
The goodness with this option is that it will restrict cold air from entering the RV and will also reflect heat back into the RV reducing heat loss.
As good as it sounds, it's worth noting that the insulator doesn't allow direct sunlight but this should not be a hider since the insulator is removable.
Using sharp scissors, cut a sizeable reflectix that fits in properly in the windowpane. Mount the double-sided tape along the edges of the pane then place the reflectix over the window pane.
Ensure the edges of the reflectix are intact with the pane. You may want to run your hand along the edges to get the insulator to stick properly.
Check out the best selling reflectix insulation.
Dual-Pane Window Installation Guide
Most regular homes are ford of using the double-pane window in regulating heat flow within the house. There are numerous benefits that come with insulating your RV with a dual-pane.
The pane is transparent and will allow one to see through and at the same time letting in direct sun rays to warm your RV during good weather. However, they are not easily removable once installed.
Dual window pane, unlike other insulators, will take some time and requires ingenuity to get it right.
Its installation requires skilled labour in cutting the actual sizes of the glass pane.
The panes are cut in pairs then attached to the RV window. It is recommended to use thicker glass as they help in heat loss regulation.
The two glass are aligned over each other on the window and the space left in between infilled with a special gas.
Conclusion on RV Window Insulation
Insulating your RV is a simple and inexpensive task that will make your camping comfy. However if not done correctly, it can result in serious damage to your RV. For the reusable insulators, carefully remove them for use during next winter.
Adding an insulation layer to your RV can prolong the service life of your AC system by reducing wear and tear. It also increases the comfort level while camping. As such, do take your RV window insulation seriously and get it fix.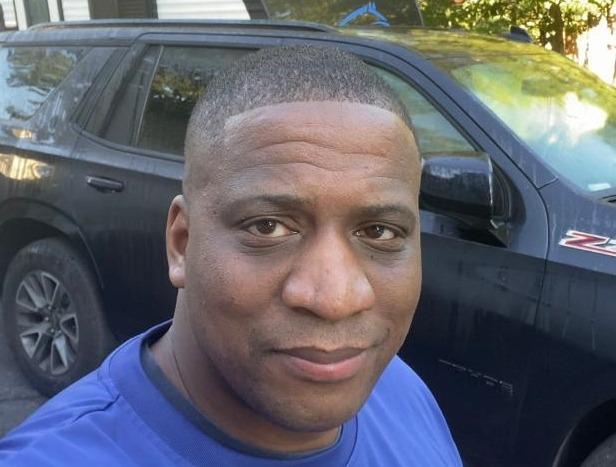 I`m a current Law Enforcement Officer working within the Counterterrorism Bureau in New York State. I have been Camping for over 20 years. My styles of camping include tent, car, truck, van, and RV travel trailer. I have a YouTube channel where I teach all types of camping with an entertaining method: https://youtube.com/@TheSmallsRVAdventures