Goethe Trailhead Ranch – RV Campground in Florida
Looking for an unforgettable experience, try a taste of RV campground in Florida. The amenities within are superb offering you a moment you will never forget. For over 60 years, Florida has been a seasonal hotspot for people interested in camping in areas with just the perfect weather.
From the Wekiva falls to the open beautiful beach, the perfect landscape for you and your family can never get better. One of the best RV campground in Florida has to be the Goethe Trailhead Ranch.
Goethe Trailhead Ranch Campground
The camp has got amenities for everyone to enjoy. You can go along with your family, friends, couple and even horses as there is a ranch within. The campground is pet-friendly and has numerous free services such as free Wi-Fi. The place offers long-term as well as short-term specials depending on clients' will to stay.
Amenities within the Campground
Within the facilities, there are campfires where campers lookout for fire firewood or carry with them when going to the site. Wireless internet connection hotspots are all over. However, depending on your actual location versus the location of the Wi-Fi routers, the connection strength varies. The facilities accept pets from campers. The bathhouses are large-sized to fit in all sizes of campers and are usually very clean with showers.
There is 73 large full hook up sites with electricity, water, and sewer.
The state forest management offers over fifty thousand acres of land for horseback riding. There are over a hundred and twenty miles of beautiful trails for hiking and biking and also bird watching close to the Dunnellon Williston. There are plenty of activities to choose from in Gainesville. If the winter got you with little or no plans, you may as well spend the winter months in this location relaxing under the amazing facilities.
Attractions within the Campground
The Ocala and Dunnellon area offers numerous head springs and spring to fed crystal clear rivers which are ideal sites to go for fishing, kayaking, and canoeing. The Rainbow Rivers Springs offers a great and beautiful fountain of youth. While I the campground make sure to pay a visit to this beautiful scenery. One can either take a guided pontoon boat ride or can float down the stream while enjoying the cool breezes downstream. One can also enjoy an airboat ride in the neighboring Withlacoochee River.
Oysters or Charlie Fish Houses are a great place you can grab your lunch as the places offers quality packaged foods and the atmosphere within is great.
The first few months of the year are the perfect time to swim with the manatees in river crystal.
Located just 15 minutes away in Williston are diving caves for campers who enjoy diving in caves. Devil's Den or Blue Grotto is the best diving caves in the campground.
Every day is a different experience for campers who opts to visit the campground with the sunrise and sunsets. The state forest land offers unforgettable experiences as it offers a peaceful and quiet atmosphere with an abundance of nature and breathtaking night skies.
For saltwater fishing, the Gulf of Mexico offers a historic cedar key for a day of strolling and the local shops will offer you amazing foods.
Among the "Horse capitol of the world", Ocala is among the six cities globally. The city hosts the yearly horse shows which include English jumping and western barrel races.
Convenient Location
Most of the highways in Florida pass through the central location such as Hwy 19, 40, interstates, highway 27, route 301, and US Hwy 441. There is much-traveling convenience based on whichever you are traveling from, you can get to reach the many attractions that this great city of Florida has to boast off. In addition a few minutes' drive from the city, there exists other local attractions and natural sceneries.
Rates
The campground offers a short term to long term rates ranging from few days to months to seasons and even yearly. For RV site rentals, the rates are based on two people. Per night, a camper will pay at most $45 inclusive of tax and utility fee.
For extended RV sites, a camper will be required to pay a maximum of $250 plus a $35 utility fee. Meter reading will be taken and charges will be charged whenever your usage goes beyond $35.
For monthly rates, it will cost a camper a maximum of $495 per month inclusive of tax and utility bills. Yearly rates charges are $400 per month and an addition of $50 utility fee.
Rental Units
Just some rules that apply in this campground, no pets are allowed inside the rental and all rental units will require campers to carry their own bedding and towels.
Deluxe Park Model
The model has a one-month minimum rental period. The model accommodates four full-sized people in queen size beds, sofa sleepers in the living room with a television set. In the kitchen, the basic and most important accessories are present such as the refrigerator, toaster, coffee maker, etc.
New Rustic Model
The model has a two weeks minimum rental period. Just like the deluxe model, it also accommodates four people but it lacks indoor plumbing next to the bathhouse. In a weeks' time, it will cost a camper $400 per week and the rate is based on two people bringing additional people will require a camper to pay extra.
Rules and Agreement in the Campground
The campground is friendly to most pets that behave well and are not aggressive. While bringing in a pet, a camper is required to print out a written agreement and signed. The agreement has several rules; all the dogs must be kept on a leash all-time only to be picked up later. Only a single waning is presented to a camper and that the second time requires a camper to leave the campground with no refund. If a pet in the case of a dog harasses other campers and keeps on barking, the owners may be requested to leave the campground. If a camper wishes to cancel the stay or is requested to leave the campground due to unavoidable circumstances, there is no refund of the remaining days.
Conclusion on RV campground in Florida
This review does not do enough justice to this campground. You really have to visit this place to understand how stunning and peaceful the campground is.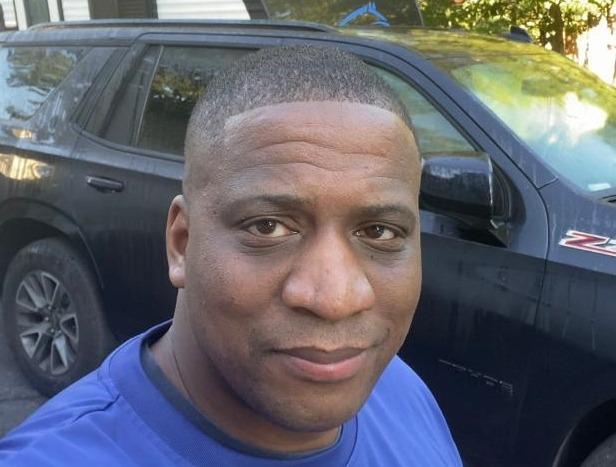 I`m a current Law Enforcement Officer working within the Counterterrorism Bureau in New York State. I have been Camping for over 20 years. My styles of camping include tent, car, truck, van, and RV travel trailer. I have a YouTube channel where I teach all types of camping with an entertaining method: https://youtube.com/@TheSmallsRVAdventures