Top 10 Best Solar Panels for RV [Buying Guide]
Product Name
Image
Pros
Price
Renogy Monocrystalline Solar Starter Kit
The panels are very reliable.
Do not require much maintenance.
Great instruction manual, making its usage very simple for you.
Off-grid applications.

Check Price on Amazon

Windy Nation Solar Panel Kit
Produce a sufficient amount of energy even with a medium level of sunlight.
It bears a load of heavy appliances like your microwave and refrigerator.
Reliable enough to withstand extreme temperatures.
User-friendly for beginners.

Check Price on Amazon

Newpowa Monocrystalline Solar Panel
Their maintenance is undemanding.
Its aluminum structure is quite sturdy and robust.
The power pole connectors that come with it work well.
25-years warranty.

Check Price on Amazon
Top 10 Best Solar Panels for RV Reviewed
These solar panels come with high-grade aluminum, which is resistant to corrosion for as long as you want without any trouble. This material used also increases their life span, making them durable and long-lasting.
This solar kit is specifically for people who are new to understanding the solar panel system. This starter kit can be used for off-grid applications with its negative grounding controller, making it secure and protects it from over-charging and discharging, overloading, and short-circuit.
It comes with many tools and systems aid you in assembling and installing the solar kit easily for the first time. It includes; a 20ft Solar Panel Connectors Kit, a 30A Wanderer Charge Controller, a Renogy 100W 12V Monocrystalline Solar Panel, an 8ft Tray Cable, and a set of Z-brackets.
All these accessories that come with the solar kit make its usage facile and unchallenging. It does not complicate things. It has many benefits: the 30A PWM negative ground charge controller is upgraded, increasing efficiency by 21%. This gives you quick and fast results with higher output, making electricity conservation trouble-free for you.
This controller wand also helps you maximize the system and your output by 400W. Moreover, it gives you quite a power production. If the sunlight is good enough, it can produce an approximate output of 500Wh in a day. It can also charge a 50Ah battery from 50% to full in just 3 hours. This 100W Monocrystalline Starter Kit is ideal for your boats, RVs, cabins, and sheds.
Pros:
The panels are very reliable.
Do not require much maintenance.
Great instruction manual, making its usage very simple for you.
Off-grid applications.
Cons:
The charge controller may need to be changed after some time.
This solar panel kit is one of the best options you will have for your off-grid application. This is suitable for various appliances such as your boats, cabins, RVs, back-up, remote power use, and your homes.
It is perfect for a 12-volt battery system, with its 1500-Watt VertaMax Inverter providing you with the maximum amount of AC power for all your home appliances. The solar panel battery bank provides a great quantity of energy for common and modest use for your daily usage.
This kit comes with many tools that make the installation of the solar panel very convenient for you. It has 4 pieces of 100-Watt Polycrystalline Solar Panel, 40 feet of Solar Cable, and all the required connectors.
You'll get all the hardware necessary for the solar mounting, DC to AC Power Inverter, 3 pieces BattaMax 100Ah AGM Deep Cycle Batteries with 2/0 AWG Interconnect Battery Cable and 2 pieces of AWG Battery Cables.
WindyNation 400-Watt Solar Panel Kit provides you with almost 1600 Watt-Hours, according to the sunlight's intensity.
Pros:
Produce a sufficient amount of energy even with a medium level of sunlight.
It bears a load of heavy appliances like your microwave and refrigerator.
Reliable enough to withstand extreme temperatures.
User-friendly for beginners.
Cons:
Doesn't come with a step-to-step installation manual.
This monocrystalline solar panel is specially designed to be one of the smallest solar panels present on the market. Its size does not affect its productivity and gives the same amount of energy as other competitive products. It has higher cell efficiency than most products, making it a better option for you.
The maximum power this solar panel can produce is 20 Watt, with a maximum voltage of 17.2V and a maximum power of 1.16A.
This solar panel kit's fantastic feature is extremely facile and simple to plugin and install. All you need to do is connect the solar panels to the charge controller and connect the controller's 12V batteries.
If you have a DC load, you can connect it to the battery, but you can directly connect it to your charge controller if you have a DC light. To make this procedure as easy as possible for you, the solar kit comes with a pre-attached extension cable that is 7-ft long. It also has Anderson connectors and all the necessary tools for mounting the solar panels.
You can use it for various purposes that include normal rooftop solar, RVs, gate openers, a marine, your security systems, and traffic signals. It is as versatile as a product could be. Newpowa 20W Monocrystalline Solar Panel has a 25-year warranty of 80% power output.
Pros:
Their maintenance is undemanding.
Its aluminum structure is quite sturdy and robust.
The power pole connectors that come with it work well.
25-years warranty.
Cons:
The junction box is not entirely waterproof.
This solar generator is portable and foldable, so you can easily carry it with you everywhere. By folding it, it becomes compact enough to be put in the smallest places. It has a kickstand that can angle according to the sun's direction, resulting in a trouble-free mechanism for its assemblage.
Moreover, it weighs only 3.3 pounds that add to your convenience for carrying it around. This package includes 1 Jackery Solar Saga 60W Solar Panel, 1 piece of 3M extension cord. It is one of the safest solar panels because it has many protections; FCC Certification, Over Power Protection, Short Current Protection, ROHS Certification, and Surge Protection.
Moreover, it is constructed with an ETFE material which increases its life to a greater extent.
This solar generator is very efficient in its energy conversion that is approximately up to 23%. This device is convenient and practical when it comes to traveling as it has the capability of charging multiple small devices like your mobile phones, tablets, and your laptops, all at the same time.
This is possible due to the USB outputs it has, 1* USB-C output port and 1* USB-A output port. You can also charge your jackery power station Explorer 240/160 with this 60W solar panel.
With its Jackery Explorer 160/240/500 power station, this generator is perfect for providing clear and clean energy while you are on the go.
Pros:
Lightweight and highly portable.
Effortless to set up.
Long-lasting with a good life span.
Plenty of output ports.
Cons:
This solar panel is not waterproof.
Dokio foldable solar panel kit is the ultimate choice for people who are always traveling. With its lightweight of only 17 pounds, it is easy to carry and transport with you.
It can be stored quite easily, too, as it is foldable and only 0.9-inch thick. You can conveniently store it in your car or RVs while on the road. Although the solar panel is small than other products, it does not impact its production.
It has monocrystalline solar cells, which enhance the efficiency and increase the solar panels' power output. By minimizing the mismatch loss, it aids in increasing the power output.
This is suitable for various applications like for your cars, motorcycles, boats, camping, hiking, climbing, snowmobiles, charging your car battery, and much more. This DOKIO 300w Portable Solar Panel Kit is manufactured with a protective material that is a thick pocket-sewn fabric.
This leads to the security and shielding of the solar panels that help in increasing their durability. It also has handles for easy carrying. This solar panel kit includes 1 DOKIO 300W solar panel, 1 DOKIO 20A controller, 5 pieces DC, 3 pieces of cable and extensions, 1 DOKIO Waterproof Bag.
This portable solar panel charger is ideal for all 12V batteries. It has an average power voltage of 18V, with its waterproof material, which makes this solar panel ideal for outdoor installation.
Moreover, the nylon material increases the durability of the product. It also has protection against overcharging, undercharging, overloading, and short-circuit.
Pros:
Trouble-free to carry around.
It has an adequate thickness which makes its storage facile.
The product is light in weight.
Long-lasting.
Cons:
Not for power stations, as it is only suitable for 12V batteries.
It does not have the right brace for angling the solar panel.
This off-grid solar panel kit is for the ideal storage and energy usage. It comes with a 20A PWM controller and a 1000W 12V to 110V inverter. All you should do is connect your lead acid battery to it.
You can use a multi-purpose product in your houses, golf cars, trailers, RVs, gardens, cabins, greenhouses, farmhouses, and whatnot. It has a wide range for its usage, making it a suitable product.
This has the plug-and-play design for its energy system, making it unchallenging and facile for new customers to understand the solar panel system. The average output of this ECO-WORTHY 200 Watts Off-Grid Solar Panel Kit is 1000wh in a day, but it depends on the sunlight's intensity.
The solar panel kit consists of various tools and accessories to ease assembling. It includes; 2 pieces of 100W Mono Solar Panels, 1 set of Z Shape Mount Bracket, 1 piece of 20A PWM Charge Controller1 pair of 16.4ft Solar Cables, 1 pair of Y Branch Connector, and 1 piece of 1000W 12V-110V Inverter.
It also has pre-drilled backs of the mountings that come with it, as they make installation undemanding for you.
Pros:
Sturdy structure due to the aluminum.
Simple to assemble and install.
The product has great value.
Perfect to charge various products.
Cons:
It is a heavy product as it weighs around 8.6kgs.
This 12Volts Polycrystalline Solar Panel is another appreciable product present in the market. It is composed of high-grade aluminum that makes it ideal for outdoor usage.
The aluminum makes the solar panels comparatively light in weight and allows them to bear the extreme weather conditions they might have to face. The high pressure of the wind and the fierce snowfall can brace both.
This solar panel is also a multi-functional product as it can be used in your RVs, boats, houses, and while you're camping. It comes with a 5A charge controller, which enhances the efficiency of the product.
It aids in maximizing the solar panels' productivity that will benefit your energy consumption. And it automatically leads to a healthier and cleaner environment. Moreover, it has a proper manual that explains how to assemble and install this product, and all the accessories for the installation are available in the package. All of this is to provide you with comfort and satisfaction.
You can use this ACOPOWER 50w Watts Solar Charger Kit for charging numerous devices like mobile phones, laptops, digital cameras, and tabs. This is possible due to the USB outputs present on the solar and has a capacity of 5V. It comes with a 50w kit with SAE. This adds up to the benefits of getting yourself this solar panel kit.
Pros:
The panels are very reliable.
Quite durable with its strong frame and structure.
Easy to read and follow manual instructions.
It can endure difficult weather conditions.
Cons:
The charge controller may need a change after some time.
Solar panels are products that provide you with fast, clean, and renewable energy that contributes to our environment's betterment. Apart from the environmental benefits, this 200-Watt solar panel system comprises monocrystalline cells. It makes productivity flawless. The frame is made of aluminum which is resistant to corrosion.
This allows the product to be put outdoors without it causing any trouble. It also has a protective casing on it which will enable it to be more secure. All these characteristics add up to increasing its life span. It comes with a handle that aids in its transportation and easy carriage.
You can adjust his foldable solar panel quite simply according to the sunlight's direction and benefit the most out of it.
Renogy 200-Watt Monocrystalline foldable solar panel is compatible with different batteries, including batteries, lithium batteries, flooded batteries, and sealed batteries. It is suitable for your cars, RVs, boats, and trailers.
It has a negative-ground charge controller, which makes it compatible with all these objects. This 20A built-in Solar charge controller gives protection and security against overcharging that decreases the chances of fire.
The 200-Watt Monocrystalline solar kit comes with the following components, a 200 Watt Mono Foldable Solar Suitcase, Alligator Clips, and 20A Voyager Charge Controller.
Moreover, it comes with a charge controller that connects to an LCD. This screen shows you all the electrical data and the information regarding the operation of the solar panels. Another advantage is that the charge controller is effortless to maintain. All you need to do is clean it with a damp cloth once in a while.
Pros:
Foldable and portable.
The solar has incredible charging power.
Easily bears harsh environmental conditions.
It has a right sheerness level.
Cons:
The product is quite heavy.
This solar panel kit has a unique feature that makes it stand out. It can curve at a 30-degree arc. It is so flexible and pliable that it bents, which increases its capability to produce energy. The microcrystalline cells in the solar panel can absorb more sunlight when bent. Thus, enhancing its overall energy production.
This solar marine kit can be mounted on various surfaces like your RVs, cars, boats, trucks, tents, trailers, and many more. It also has an LED controller with a battery voltage of 12V/24V, with a charge and discharges current of 20A.
The solar panel can charge this controller. You need to connect them. Moreover, the panels can be put in parallel connection with the help of the branch connector.
The junction box that comes with this solar panel kit protects with the diodes' assistance in it. Another exemplary feature is that it has a special solar cable that is waterproof. This helps in making the product very practical and commodious for you.
The solar panel kit includes 2 PC High-efficiency 120W Flexible monocrystalline solar panels with 90mm of special solar cable and waterproof connectors. It also has a total 5M solar cable with connectors, 1 Pair Y branch connector, and a PWM 20A 12V/24V LCD charge controller.
It also has a 25-year warranty on producing energy with an efficiency rate of 80% and a 5-year warranty for its material.
Pros:
These solar panels are sturdy and stout.
They function ideally, giving you high energy efficiency.
The batteries are always charged.
Waterproof connectors.
Cons:
The charge controller is not of good quality.
These monocrystalline solar panels are mainly fashioned to give efficient 33% higher energy results than other standard polycrystalline solar panels. Unlike all the other solar panels, this NrgGo 100-Watt Solar Panel Monocrystalline is candy to your eye, with its all-black, sleek, and smart frames and cells. It looks perfect and flawless!
These captivating solar panels can be used in your homes and other off-grid applications. It includes RVs, vans, sheds, cabins, and boats. This is also light in weight that is approximately 16 pounds.
They come with high-grade silicon. This material aids in increasing the efficiency and productivity of the solar panels to the greatest extent. It also comes with an instruction manual. It helps the customers to assemble and install the solar panel without any trouble.
This solar panel is suitable for MC4 cable-compatible power sources. It also works with 8mm ports that are found nrgGo Power Stations and other solar generators. The highest quality of cells is used in its manufacture. That increases its durability and will help it last longer than ever! Moreover, these cells have a 1-year manufacturing warranty too.
Pros:
Great conversion efficiency.
Long-lasting and durable.
Efficient battery charging.
The IP65 junction box is water-resistant.
It works well even on winter days.
Cons:
The watertight wire outputs are of low quality.
Advantages of having a solar panel for your RV
Here is a portion of the advantages of adding a sun-powered fueled framework to your RV:
The asset is essentially endless, in any event, throughout the winter months, and on shady days we despite everything see some daylight.
In addition, it is a cost-effective means of power since it utilizes natural solar energy.
It's spotless, calm, and it is useful for our planet. It doesn't consume fuel, in this way doesn't put off waste or scents.
RV heavenly bodies are for all intents and purposes support-free. No moving parts make no difference to break, and once frameworks are set up, they can keep going for quite a long time when very much thought about.
Additionally, there are essentially no repetitive expenses. Regardless of whether later on, you choose to add more solar panel to obtain more energy. It should effectively be possible without an entire patch-up of your framework.
RV solar panels can broaden the life of your battery.
Most RV batteries will last somewhere in the range of a few years, and they are costly. By utilizing sun-based force, you can anticipate that that should increment from half to 75% longer.
That implies not swapping that battery for 6, 8, or possibly 10+ years — especially in the event that you move up to lithium batteries while upgrading your framework.
FAQ
Are solar panels worth it?
While RV solar panels are not really necessary, they do have a ton of advantages. In case you're planning to cut the string, go off-framework, live more greenly or get off the radar, at that point introducing the best solar panel for your RV may support your motivation.
They can likewise help broaden your battery life, cut down on generator use, and even set aside cash over the long haul on propane.
Why you should consider installing a solar panel for your RV?
One of the reasons why you need a solar panel is to charge your "home" batteries — Solar force gives a moderate, consistent charge to your batteries.
This is really the manner in which batteries are made to be charged, which thus amplifies the life of the battery.
It is a similar idea as a vehicle battery. In the event that it sits excessively long, it loses its battery life, and it will be unable to hold a charge significantly in the wake of being energized back.
Occasionally, you will want to use electrical appliances in your van such as the refrigerator.
These appliances require electrical power hence need to set up a solar panel to provide the power.
How many solar panels do you need to install in your RV?
Clearly, the appropriate response will rely upon the size of your RV and how much electric force you're attempting to produce.
A modest trailer that draws 30 amps and doesn't have those numerous appliances won't need the same number of panels as, state, a 40-foot diesel trailer.
All things being equal, it's critical to comprehend that solar power may not be sufficient to create the sort of intensity you have to, maybe, run your HVAC framework.
Moreover, RV sun-based contrasts from at-home sunlight-based arrangements in that you can't sell the excess power back to the electric organization.
All your solar panels are doing is charging your battery and once it's completely energized, you're simply making abundance!
In this way, having the smallest measure of solar wattage conceivable to take care of the electrical appliances is ideal, as the panels are a bit heavy and also costly.
The number of solar panels you need on your RV rooftop will likewise rely upon how vigorously you utilize the power you're creating.
Which are the different types of solar panels?
There are three types of solar panels in the market today.
Mono-crystalline panels whose cells are made of thin single silicon crystal.
Poly-crystalline panels made of smaller several crystals. Presently in the market, this type is the most popular and produces slightly more power than a mono-crystalline panel.
Amorphous solar panels. This category is made up of a thin silicon layer that is attached to a backing material. It is the cheapest and has a high-efficiency rate. It also produces more energy especially when the solar rays are weak.
In terms of flexibility, there are two categories of solar panels.
Flexible panels
Just like the name suggests, these panels are flexible in nature.
They are advantageous in that they are very lightweight, and a greater amount of them can be introduced in a bigger space and not include extra weight.
While they are as yet made of silicon, they require less to create, and are equipped for producing the same amount of vitality as the conventional panels.
Adaptable boards can be introduced legitimately on your RV rooftop, which causes them more to streamline and satisfying to the eye.
Rigid RV solar panel
They are firmly fixed and constructed using glass panels with an aluminum frame. They are advantageous in that they can withstand the unforgiving conditions related to movement.
Inflexible boards are by a wide margin the best decision for the long haul. When it comes to the removal of the panel, silicon is more eco-friendly.
Another advantage incorporates high protection from heat. The more space you have, between the boards and your RV, the less warmth it will create.
These can be mounted with a space among them and your RV rooftop, and they, for the most part, have a lower establishment cost.
They can be mounted to pivot and tilt. So you are as yet ready to deal with typical rooftop upkeep, without stressing overstepping on them.
Conclusion
To sum up, installing the best solar panel for your RV has lots of advantages especially if you are looking to be in an RV in the long run. Getting the best RV solar panel will ensure you get the maximum output for your energy usage. Some of the best solar panels are by Renogy, HQST & Newpowa.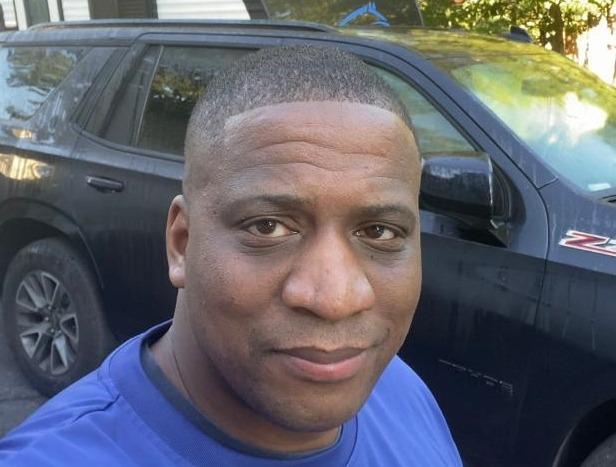 I`m a current Law Enforcement Officer working within the Counterterrorism Bureau in New York State. I have been Camping for over 20 years. My styles of camping include tent, car, truck, van, and RV travel trailer. I have a YouTube channel where I teach all types of camping with an entertaining method: https://youtube.com/@TheSmallsRVAdventures