Types of RV Kitchen For Your Consideration
One of the most common questions from RV buyers is usually based on the size and types of RV kitchen. This comes in handy especially if the trip carries along with a group of people, either a family or friends.
It turns out to be very beneficial when you take with you a tiny home where you can cook something healthy to eat as you continue with your journey saving you time and money that you would rather have used in purchasing fast food.
Knowing what to expect in your RV kitchen is key prior to making the necessary arrangement in order to make your trip fun. To help give an introductory lay of the land, here is a guide to the various types of RV kitchen.
Types of RV Kitchen
Class A Kitchen
Class B Kitchen
Class C Kitchen
Fifth-Wheel Kitchen
Travel Trailer Kitchens
Pop-Up and A-Frame Kitchen
Teardrop Trailers Kitchen
Outdoors kitchens
Class A Kitchen
These are the top of the range kitchen in the world of RVs. They are very luxurious and more spacious as well as the best well-equipped.
The amenities in this class such as the residential appliances and the dishwashers are of five-star rating.
Class As usually are more and perfectly functional for the road given the massive storage and counter space than their counterparts.
Given its huge space, the kitchen is open to load more luxurious accessories and appliances such as the dishwasher, refrigerator, water dispenser, induction cooktops, and microwave oven.
Class B Kitchen
At less than 20 feet long of an RV, every square inch of a class B kitchen is out of the premium. This class is a bit reduced in size unlike in Class A. However if well organized, the kitchen brings out the best.
A key home appliance that misses in this class is an Oven. If you are rolling or planning to roll in Class B, baking comes as a default limitation.
However, this should not make you interrupt your journey as Class B also come with most of the kitchen appliances and accessories only that they come in smaller sizes.
For instance, a single-sink basin instead of a double-basin, a tiny refrigerator and a two-burner instead of three burners.
This class has been designed to accommodate probably just a small family due to its limited and small-sized kitchen amenities.
Class C Kitchens
In terms of decency, Class C kitchens have very pretty kitchen setups. However, the size of this class is smaller as compared to the enormous class A kitchen.
In order to save space, some models have skipped some kitchen amenities such as the refrigerator and oven hence need to look into them before renting or owning one based on your purpose.
If small is what you desire, Class C is the best for you as it still provides the essential appliances with small, but manageable countertops.
Something to note about these classes is that all floor plans come standard with a kitchen basket, microwave, 3 burner cooktop with an oven, residential refrigerator with an ice-maker and a stainless steel double basin sink.
It's always nice when things in an RV can serve multiple services. Well, the double bowl sink has got a cover where you can perform other activities when not using the sink.
In addition, when the top is on, you can store accessories that are not in use at the moment.
Fifth-Wheel Kitchen
If you are looking for the most spacious counter space and storage, then the best option for you is the fifth-wheel kitchen. From its generous living space, this class extends the generosity to the kitchen area.
A 2016 Winnebago scorpion toy hauler, which presents plenty of storage along the wall, residential-sized appliances, double kitchen sink, and a huge counter offers the best example of a fifth wheel kitchen.
As a result of its absolute most living space which extends to the kitchen space, every fifth wheel by default comes loaded with full-size of all typical kitchen appliances such as the dishwasher and a regular refrigerator with an ice maker.
Travel Trailer Kitchens
This class compares to the Class B kitchen setup. However, since it includes a Bumper-Pull kitchen size may vary.
The bigger the bumper pull, the better the setup. That should ring in your mind when you are shopping around for RVs.
The Travel Trailer Kitchen vary greatly in matters of size from the living space to the kitchen setup.
The spaces between the living space and the kitchen may or may not be proportional hence on the bases of your travel trailer usage; you know what to look for when shopping.
The innovative designs in this type of kitchen make it more appealing and pleasing to the eye.
There is ample counter space and storage space and an adjacent area which double as extra counter space.
Pop-Up and A-Frame Kitchen
These types of kitchens are one of the least equipped when cooking in the world of RVs. The pop-up features reduce the space making the A-frame trailers to have short countertops.
Most of the appliances and kitchen appliances are small in size, such as the fridge.
The workspace is the least in size, generally equating the entire kitchen small that only fit small appliances such as the cooktop, and smaller sinks.
Teardrop Trailers Kitchen
These are outdoors gallery kitchen with a little sink and small storage spaces.
Teardrop trailers are the tiniest of all trailers making it hard to mount a kitchen in them and that's the reason why the kitchen is an outdoor gallery.
Outdoors kitchens
During warm days when you need fresh air, then an outdoor kitchen is the best to look for.
The kitchen is very suitable especially if you are looking forward to basking and enjoying the outdoor than an inside kitchen.
Recommended and Best-Selling Outdoor Kitchen
Here are a list of our recommended outdoor kitchen:
Summing Up The Different Types of RV Kitchen
Size really matters. Hence, when shopping or renting an RV, you now know what to look out for. Most of the RVs nowadays have got the basics of a kitchen setup which will help you in cooking and washing-up while still traveling.
The key aspect to look for is the entire size and layout of the RV as it forms the basis of the kitchen size and the kitchen facilities that the kitchen has to offers.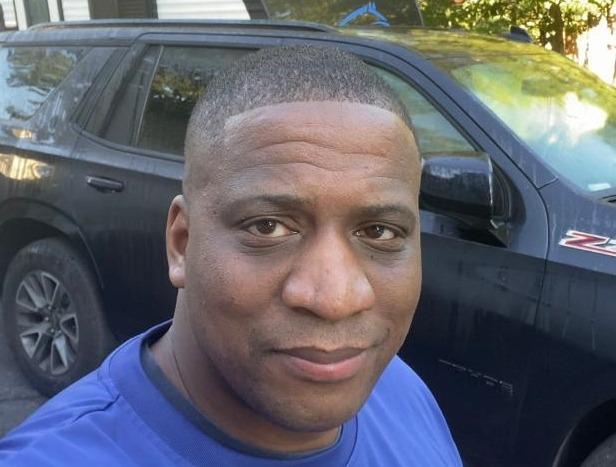 I`m a current Law Enforcement Officer working within the Counterterrorism Bureau in New York State. I have been Camping for over 20 years. My styles of camping include tent, car, truck, van, and RV travel trailer. I have a YouTube channel where I teach all types of camping with an entertaining method: https://youtube.com/@TheSmallsRVAdventures