Best Teardrop Trailer Interior Ideas [With Pictures]
Camping is a great way to enjoy the outdoors and experience nature at its best. If you're considering a teardrop camper for your next RV adventure, it's a perfect choice.
They are easy to tow and store, and you can't beat the cute, retro look.
The best part about this is you don't need to be an expert to understand what it's all about.
You'll learn exactly what it's like to live in a teardrop camper, how they're made, and why people love them.
A typical teardrop camper cabin consists of several parts: a sleeping area with a bed, a roof vent, and a kitchen.
If you're thinking about purchasing a large teardrop with an indoor kitchen and wet bath, it would be a good idea to check out this list of the larger teardrops.
Many of them have indoor kitchens. Some of them even feature a wet bath.
The best-built rigs are those that are small and rugged; built for outdoor adventures, like boondocking with a Jeep or other Overlanding rig.
It's not surprising that there are so many different types of teardrop trailers. With so many different designs, you'll find a teardrop camper that will fit your needs and your lifestyle.
In this article, we are going to look over some of the best teardrop camper interiors you'll find.
2021 NuCamp TAG XL Teardrop Camper Interior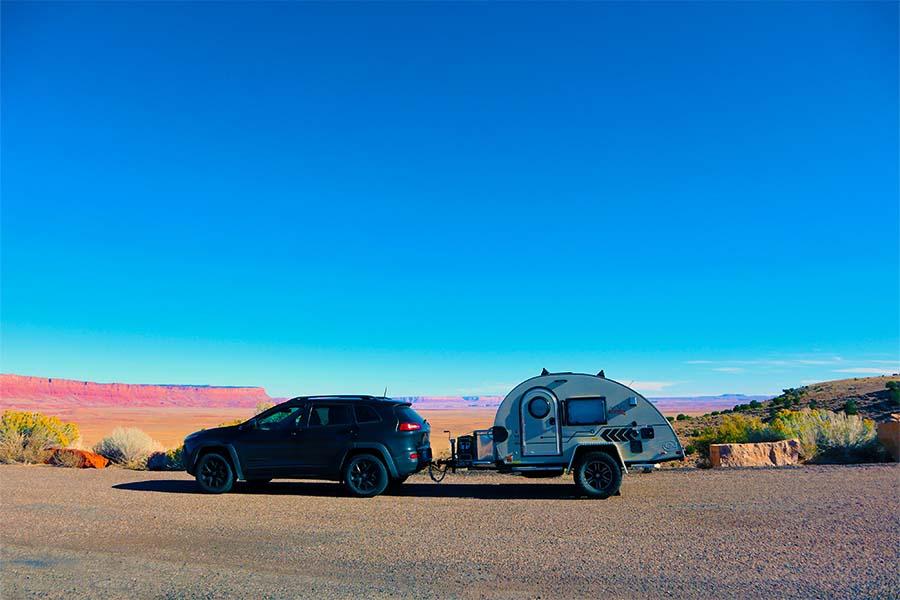 The NuCamp TAG and TAGXL teardrop campers are beautiful little campers meant to go off-grid or stay in the campground. They're made for boondocking, and we love the way they look.
You'll find a well-equipped rear galley kitchen with a deep sink, two-burner stove, microwave oven, and a Yeti cooler.
This is a great, spacious trailer for camping with friends and family. It's also a great choice for your next vacation.
You'll enjoy your time at the beach when you use the built-in air conditioning and 3-speed window Fantastic Fan.
Camping is a great activity for families to enjoy together. You can pack a lot of fun and games into a little space under your bed.
NuCamp TAG is the ideal camper for the next generation of adventurers. It's a lightweight teardrop trailer, easy-to-pack, all-terrain vehicle that's tough enough for any camping adventure.
2021 Escapod Topo Series Teardrop Camper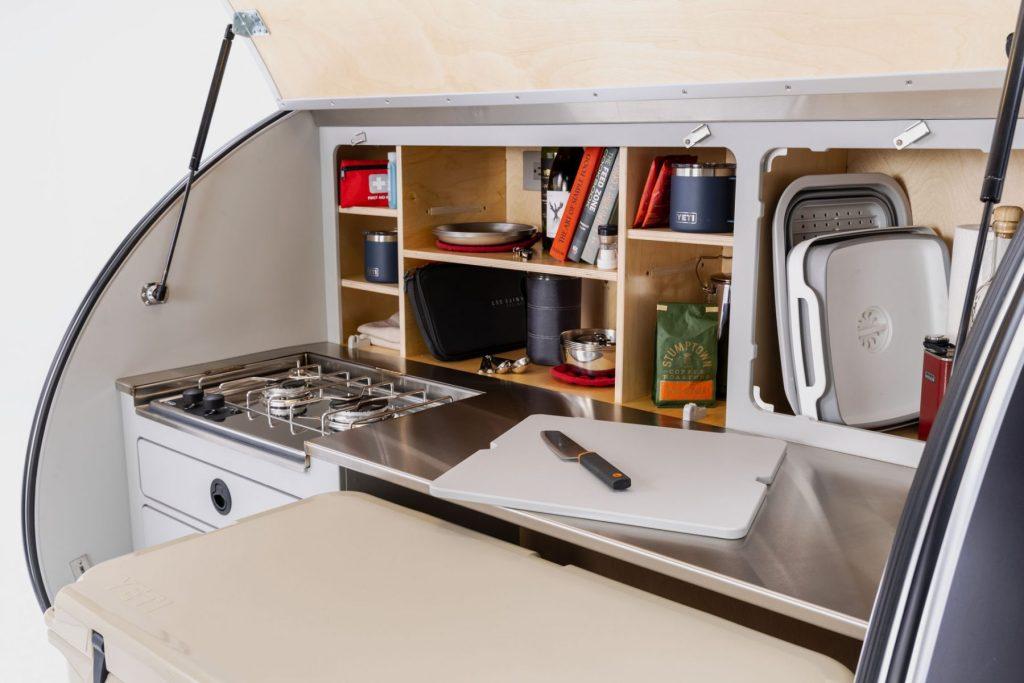 This is a good camping teardrop camper tent for those who want to explore the rugged exterior.
This camper interior is perfect for those who enjoy camping in the great outdoors. It has four cabinets, two cubbies, and a closed compartment behind the bed for your storage needs.
You'll enjoy this teardrop trailer with its 4-speed exhaust fan, queen bed, and stargazer window. This trailer is well insulated for winter camping or a year-round retreat.
You'll love having this outdoor kitchen at your disposal, whether you're entertaining guests or just cooking for yourself.
The camp stove has two burners, and there's counter space for food prep, as well as a YETI Tundra 65 cooler.
2019 Aero Teardrop Trailer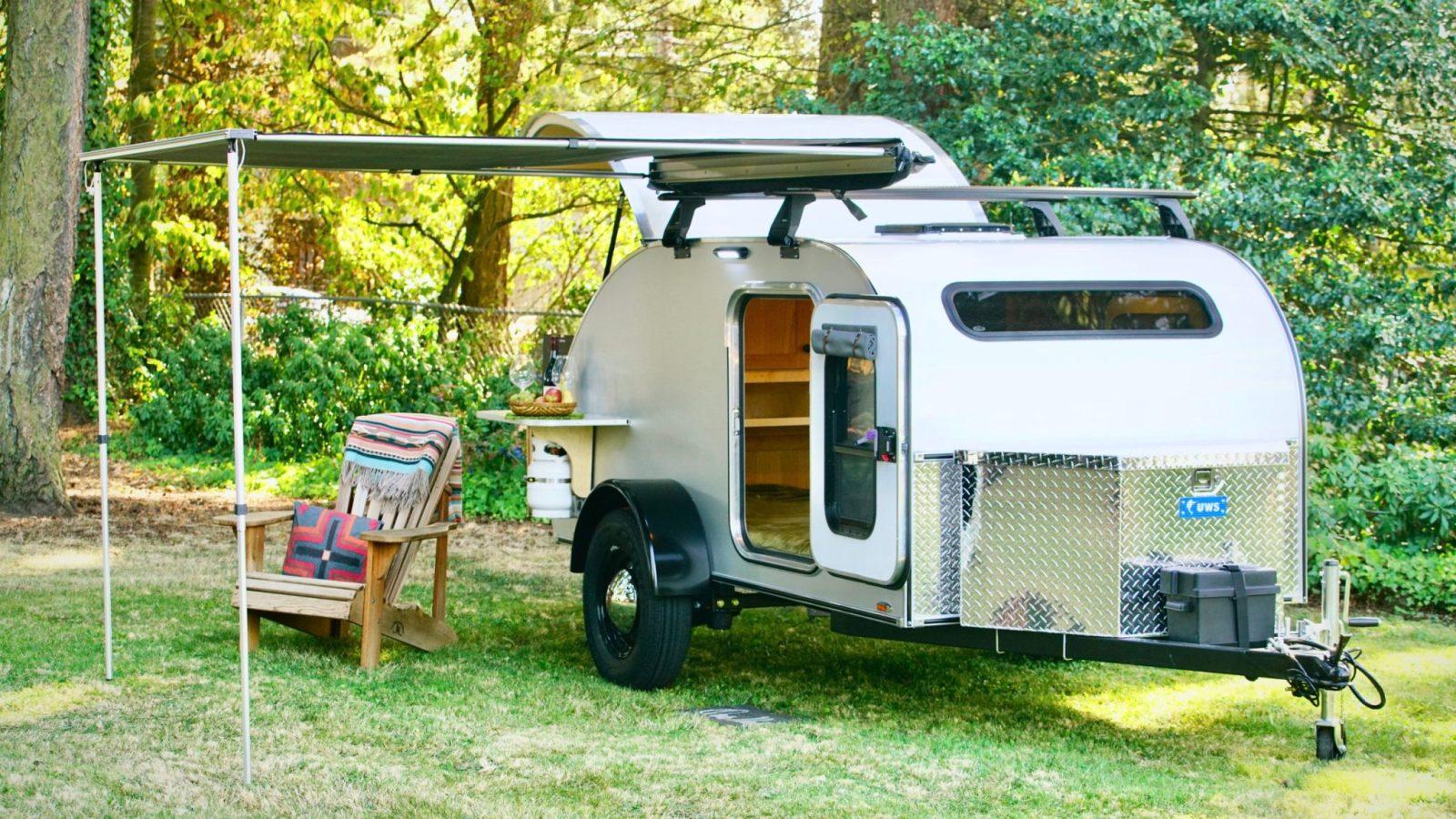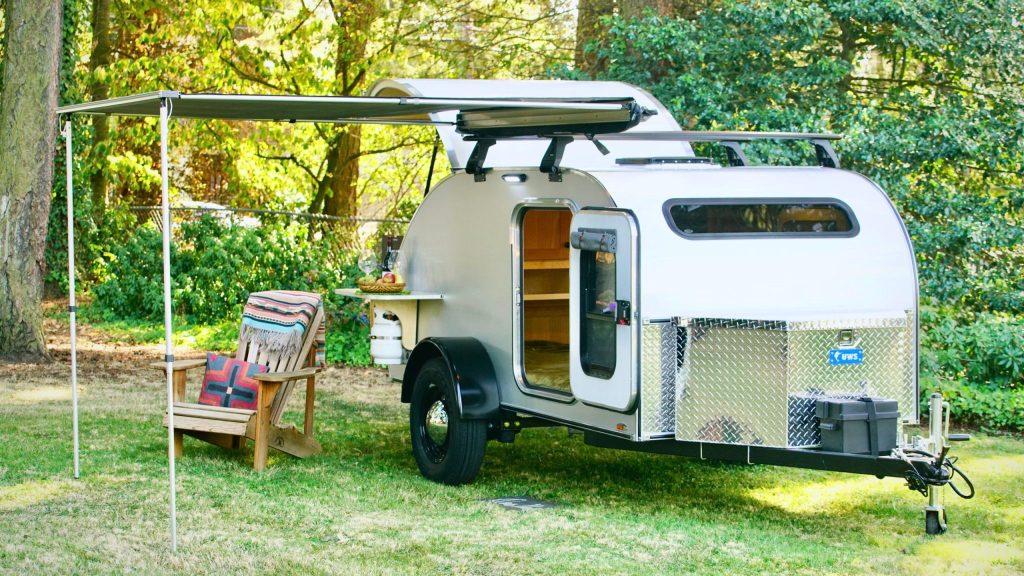 You won't find a more compact camping experience than this one. This camper offers a queen-size bed that folds into a sofa for day-time use, and features a cozy interior.
This teardrop trailer interior comes with all the comforts of home.
It includes a stargazer window that gives you a stunning view of the Milky Way at night, a built-in TV with Bluetooth speakers, adjustable rooftop vent fan, and interior lighting.
The Aero teardrop trailer is a very special trailer because you get to choose the add-ons you want. You can make your trailer unique.
2020 Braxton Creek Bushwhacker Plus Teardrop Camper Interior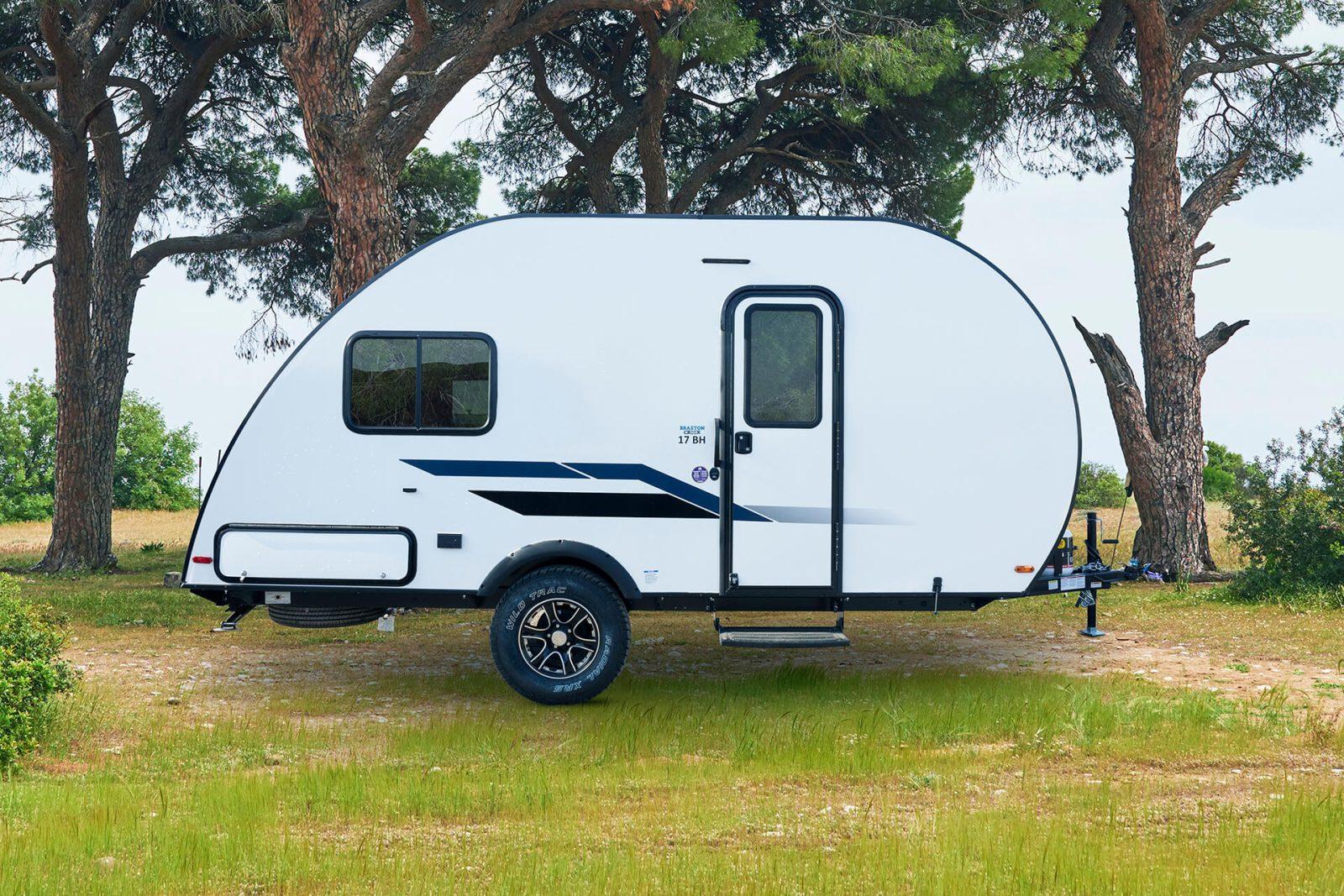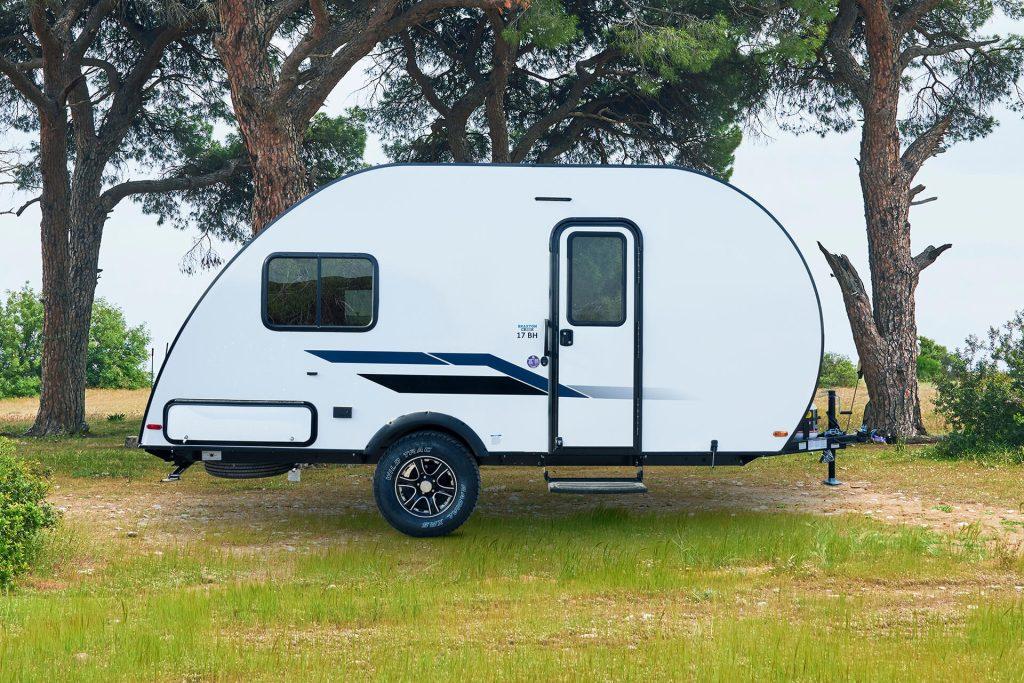 The Braxton Creek Bushwacker is one of the most unique teardrop camper interiors. It includes an indoor cooking, cassette toilet and shower, and a three-way refrigerator.
It's safe to say that if you want to get the most out of your vacation, then it pays to be prepared.
This will allow you to make the most of your time away from home, and not have to leave the house to prepare meals in inclement weather.
This trailer interior is a convertible dinette that transforms into a comfortable bed for two. It offers a lot of storage and is great for entertaining and relaxing.
This teardrop camper interior is a great design. You'll love it!
MyPod Tiny Teardrop Trailer Interior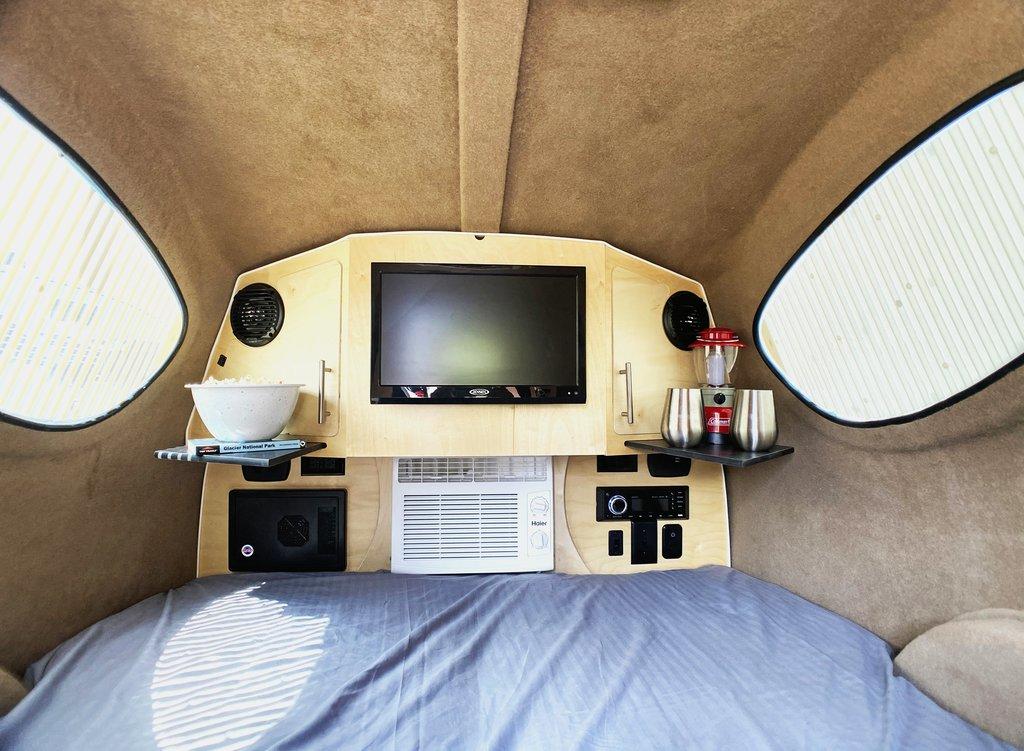 You'll be amazed at the MyPod teardrop camper when you see the photos. It's so light that you can load it into your car and it will fit inside most cars.
This camper is a great choice for camping trips, road trips, or just a weekend getaway. It's also great for those who want to be able to take their living area wherever they go.
There's only one thing you won't find in this adorable teardrop trailer — an outdoor kitchen! It's probably a good idea to bring camping gear and set it up on the picnic table.
This teardrop trailer interior does have 110-volt power, so you can plug in your computer, your camera, or even a small coffee pot.
The only problem is that the camper has no sink, so you'll need to bring one with you.
The MyPod teardrop camper is a versatile vehicle that has been designed to meet the needs of many different people. It's perfect for camping, as well as for daily use.
Go Little Guy Mini Max Teardrop Camper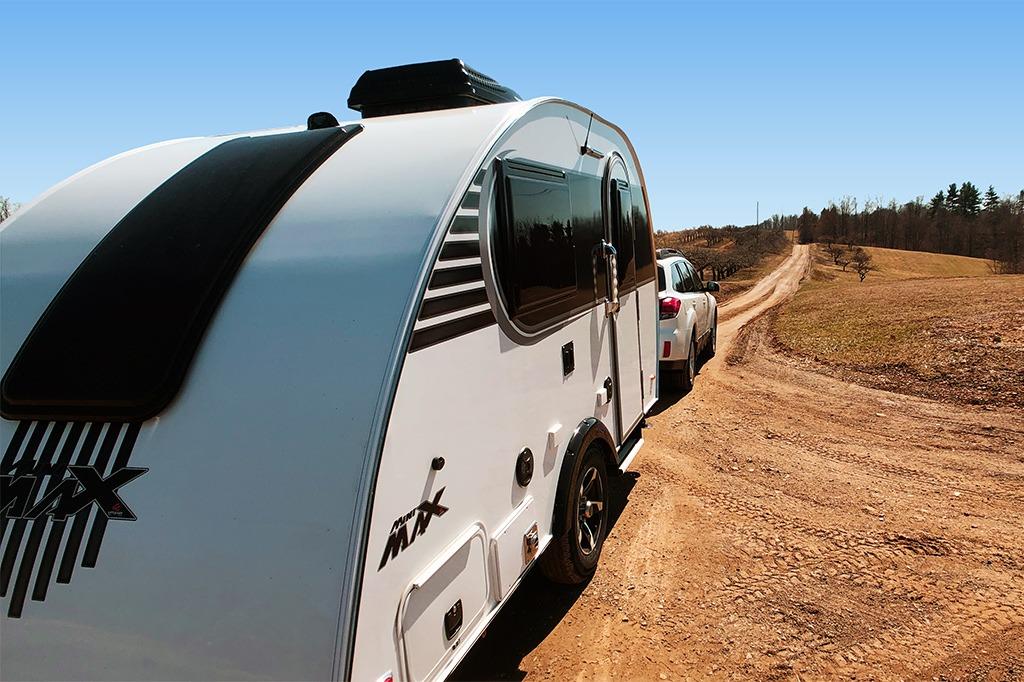 The Little Guy Max is a bigger camper than most of the others on this list. It's convertible, so it converts from a dinette to a bed. And it's got a lot of storage space.
The little guy trailers a good choice for someone who wants to have a kitchen that's perfect for entertaining or even camping.
You'll find a microwave, two-burner stove, fridge/freezer, and a deep sink with a spray faucet.
This is the perfect trailer for a couple of people who want to travel and camp out, and not be tied to a house or apartment.
A great place for a getaway.
This teardrop camper with a bathroom is an excellent option for a long weekend.
Gorgeous Teardrop Camper Interiors You'll Love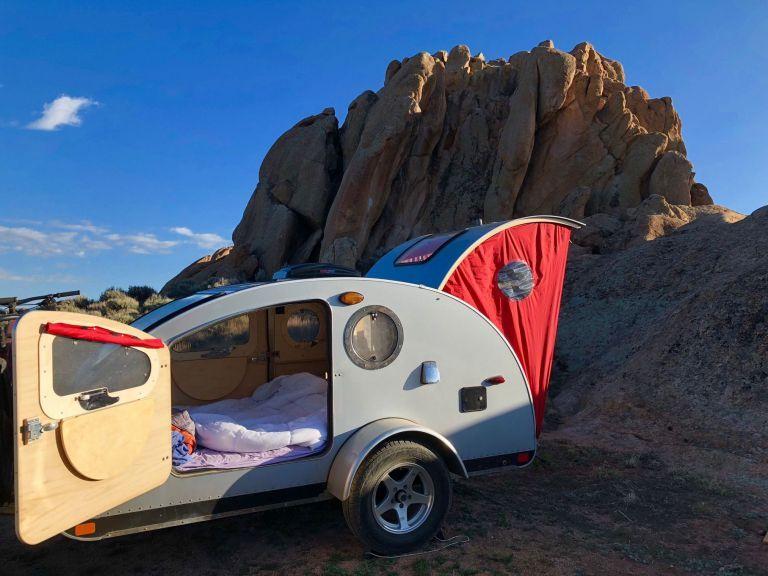 Conclusion
These are some of the best teardrop camper interiors you can go for. You'll love these teardrop camper interiors because they're a great alternative to traditional trailers.
They offer a lot of the same benefits and are a great choice for beginners.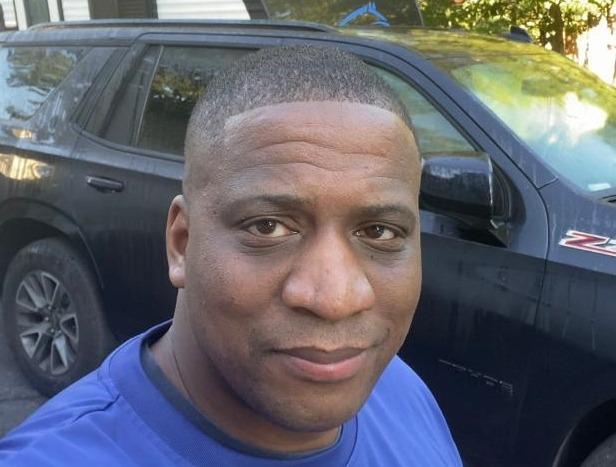 I`m a current Law Enforcement Officer working within the Counterterrorism Bureau in New York State. I have been Camping for over 20 years. My styles of camping include tent, car, truck, van, and RV travel trailer. I have a YouTube channel where I teach all types of camping with an entertaining method: https://youtube.com/@TheSmallsRVAdventures