3 Best Vans for Campervan Conversion [+Gallery]
Have you ever wondered about getting a van and converting it to a camper?
These small motorhomes are based on real normal-sized trucks and vans which means that you can practically park in normal parking spaces and they are as easy to drive as any other car.
In this article, we are going to present you with the 3 best models for campervan conversions and also a gallery of cool pictures and conversions at the end which you can try on your own campervan.
Best Vans for DIY Campervan Conversion
Mercedes Benz Getaway Van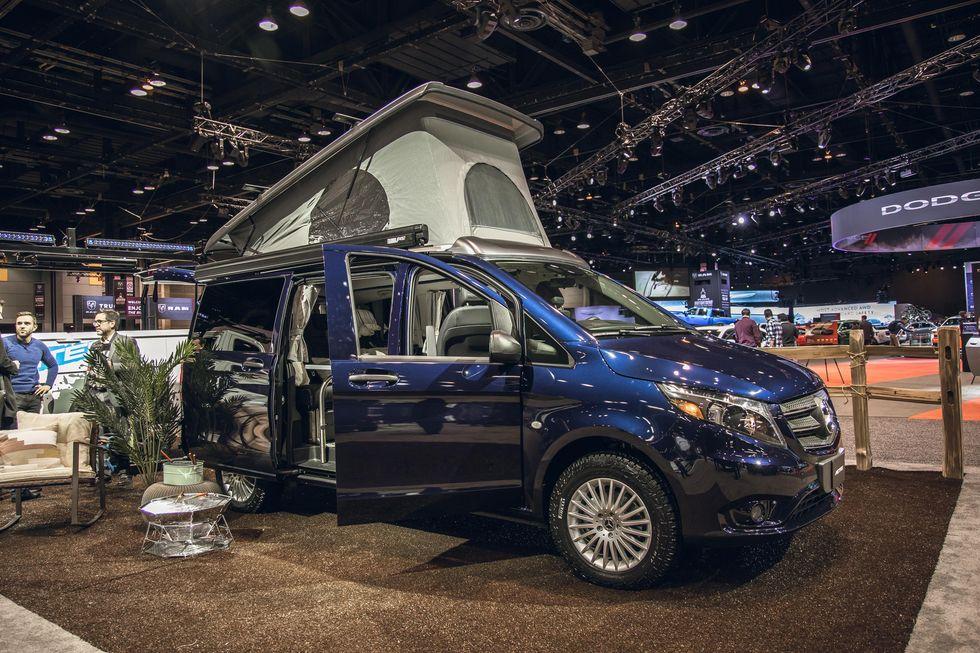 Also known as Mercedes Weekender, this vehicle is essentially a factory camper-van offering.
It utilizes a backbench seat that converts to a bed for two and an elevating roof that creates a comfortable sleeping area for two people.
If you are looking to buy this campervan then you should budget about 60,000-70,000$ for the base version.
When you look at the options, things are a bit more interesting. It has the option of adding solar panels for anyone looking to buy this van for long-term use.
Other really good options for camper enthusiasts are the pullout rear kitchen, eight-foot awning, and sliding doors.
Airstream Interstate Nineteen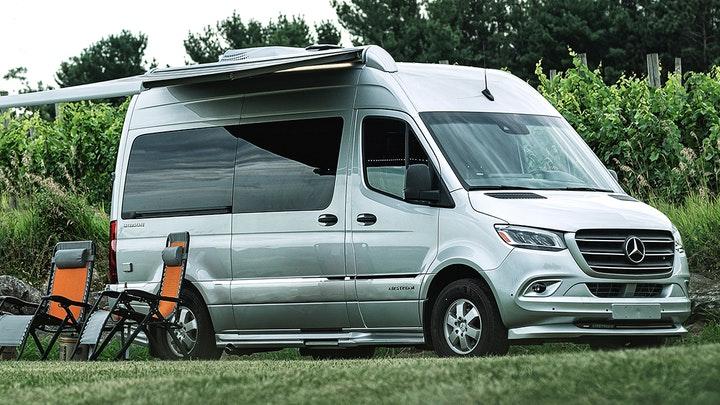 Based on the Mercedes Benz Sprinter, this luxurious campervan includes a fold-out bed, a bathroom, a kitchen, and swiveling front seats so they can face the campervans' interior.
The name Nineteen comes from the campervan's nineteen-foot length which means that it can easily fit into a standard parking space.
Essentially, for about 165,000$ you are getting Airstreams' best-selling class B motorhome wrapped in a smaller and more compact package.
So if you are looking for some alone or couple time, then this van might be perfect for you whether you are going to the campgrounds or to explore the city.
Winnebago Solis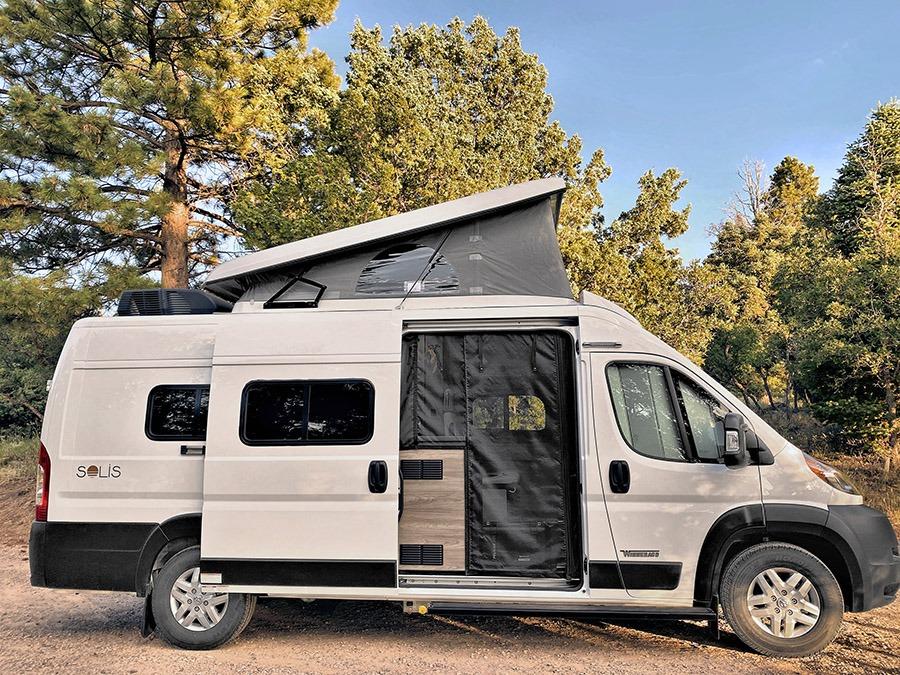 Winnebago is one of the most trusted RV brands out there and their 2020 Solis model is a great-sized converted campervan.
With its price tag of about 107,000$, the van is well equipped with a reconfigurable bed, a pop-up roof for space, swiveling seats, full insulation in the walls, and beware: a heated bathroom. Yes, you heard that right.
Whether you are looking for short weekend trips in the wild or a longer living in a campervan, this vehicle would serve your purpose well.
And if you are looking to convert about any other model of van, I'd suggest you use specialized software that lets you build the layout of your dreams.
A tool that I've found super useful is VanSpace 3D and you can read my review here.
If you want to check some cool conversions that you can make to your van today, check out the gallery below.
Best DIY Campervan Conversions Gallery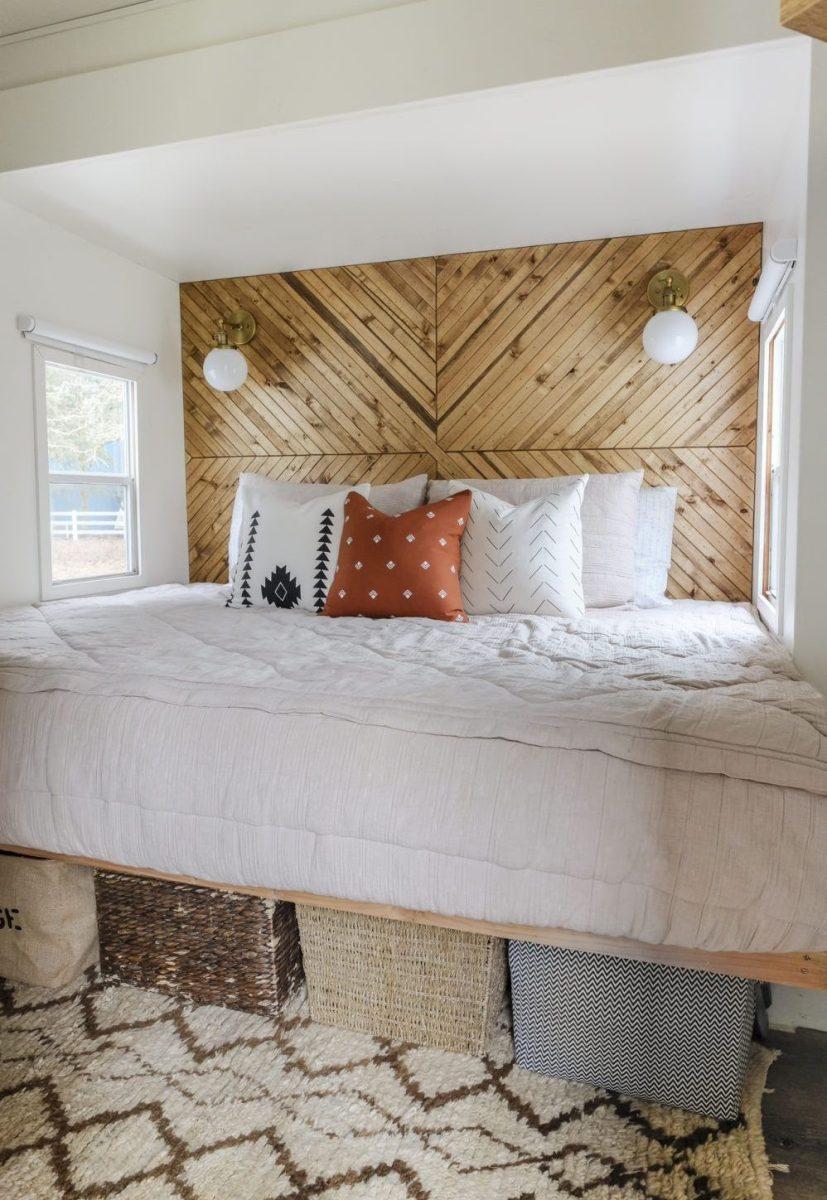 The Ford Transit 12-passenger van rental is the ideal option when you want a lot of room at a reasonable price. Obviously, it is extremely risky to buy any car unseen.
If you're working with a more compact vehicle, their off-road trailers are a fantastic way to cultivate space when maintaining ultimate terrain and traveling flexibility.
Asen is the owner and main contributor of Camper Life. He is a full-time RV traveler since 2018. He loves camping in nature, fishing, and spending time with his family.
Striving to provide the most valuable information about campers and RVs, he shares everything he learned over the years.
That's why Camper Life is one of the best sources to find information about RV traveling and living.