Top 10 Best Travel Trailer Brands
A wrong travel trailer might cost you a fortune. But if you choose the right trailer, you would be able to enjoy it to the fullest. It may get challenging to choose a perfect trailer out of overwhelming options. Thus, before buying a travel trailer, you need to consider its layout, type, weight, capacity, and various other things.
We have scoured through the internet and pick the best travel trailer brands so that you can get full value for money.
Best RV Travel Trailer Brands
In case you are looking for something luxurious, you need to get your hands on the Airstream. Amongst the industry and within the fans of RV, the airstream travel trailers are quite famous.
Amongst the models this company offers, not one single model can be considered superior to others. They offer a sleeping capacity for around four to eight people with a length of 19 to 33 feet. Alongside this, the floor plans are available in nineteen different variations. These trailers have high-end kitchen appliances, memory form mattresses, and a rearview monitoring system.
For those who love to store food for long travels, a double door fridge along with the 3-burner oven works well. A stainless-steel microwave and high-quality countertops add to the joy of cooking and serving within the travel trailer.
Whether you are looking forward to buying the older models of this brand or the new ones, they will serve the purpose.


Another popular travel trailer brand amongst travel lovers is Winnebago. The primary reason RVers trust it is the solid build of this company's travel brands.
The company has an origin from America, and its vehicles can be seen all across the globe. Winnebago's vehicles are a perfect combination of the old world's charm and the new age's versatilities. Many products, including the Voyage, Hike, and Micro Minnie, are loved by travelers worldwide.
The designs offered by the brand in all its products are aerodynamic. With this feature, it gets possible for the user to tow the item with a huge SUV whenever there is a need. Alongside this, the travel trailer's interior is extremely sophisticated and gives you the feel of your own home.
The six-foot-long space ensures you can add whatever you want to the luggage and embark on your journey. According to your needs, there is also an option for either a wet bath or a dry bath.
Just like the name signifies, the presence of this brand's products will make your life happier and better. This particular one offers small items that are quite lightweight as well. That one thing that sets it apart from others is the retro-style, which gives its products a significant appearance. Hence, a combination of a retro and a stylish interior makes this brand unique to trust.
Happier Camper's interior can transform in whatever manner you may want to. The floor made up of fiberglass further gives you the liberty to change its looks. Each cube of this floor includes several segments, including the kitchen, table cabinets, and many more.
Furthermore, the presence of a dry trailer makes it easier for a lot of people to travel long distances on the products offered by travel trail by this brand.
With the travel trailers offered by Happier Camper, you can keep things safe owing to the presence of the outdoor porch. The floor drains are of stainless steel, while the LED lighting is dimmable. With the precise locks and hardware, the interior of these products appears superior and marvelous.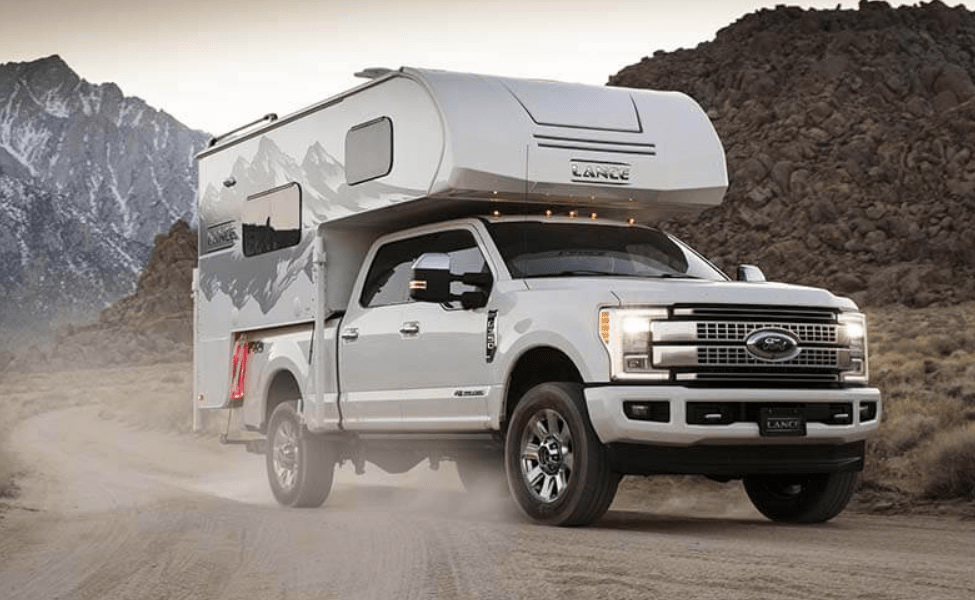 What sets Lance Camper Trailers apart from other brands is the unique interior. The brand focuses the most on the sustainability of the environment. Every product of this brand is a living example of a toxin-free and eco-friendly efficiency.
That one specific quality that sets Lance Camper apart from others is the high customer satisfaction that it offers to its users. With winning the award of the Dealer Satisfaction Index for quality, it has proven its worth in the market. It provides a warranty to its customers for a period extending to as long as two years. The company can successfully retain its customers.
The brand Lancer Camper offers around twelve products, and each one of them is different from the other one. All of them have a cargo capacity of about 1520 Lbs. These products also come with the LED Reading Lights, Propane Tank as well as a refrigerator. The latter makes it easier for travelers to save their food on long travel journeys.


The Oliver Legacy Elite is quite a new brand that offers novel models to its customers. The wheels of this brand are expensive but highly usable. They are E-rated, which makes them the lightest wheels ever!
This makes traveling longer distances relatively easy and lessens the burden on the driver profoundly. Furthermore, these models' durability arises from the high-grade aluminum that is strong enough to hold its might for quite long.
If you like to go on camping in scorching weather, a model from Oliver is what you need to take along. The entire model is made up of double shells that keep the weather's warmth outside. This keeps the indoors quite comfortable. Furthermore, the whole interior of the truck is aerodynamically designed, offering easy utility.
The brand's models' dry weight further makes it easier for the user to travel long distances in these. They contain a weight of merely 4600 pounds, making the travel process easier. As they are lightweight models, you can tow them with SUVs with great ease.
Starcraft is one of the oldest companies that manufacture travel trailers. With the maximum time duration offered to its customers in terms of the warranty, i.e., three years, this company has quite strongly garnered the customers' trust.
However, someone rarely has to use this warranty as the starcraft products' structure is quite sturdy. The lamination on the walls is vacuum-bonded, which gives great durability to its overall configuration.
The company offers both double as well as single-axle models to its users. With the double axel one, the company offers a higher length and stronger model in its built.
The cables and satellites are well-organized in the brand's models, and the AC vents are closeable. This reduces a lot of hassle for travelers. Alongside these, the flush toilet, LED lighting, and split kitchen sink makes things quite easier and convenient.
Overall, the models offered by Starcraft are well-made and offer residential-style interiors. Even if you want to go on a long-distance travel route spanning many weeks, these models will be the best option to opt for.
Shasta is yet another brand that is extremely popular amongst travelers, and all its travel trails are quite different from each other in terms of their specifications. As it has been manufacturing travel trailers for quite a long time now, it is a popular brand amongst the users.
The interior and the exterior of the models offered by the brand make it worth having the product. Shasta's models' interior comes with a modern design and amenities that are rarely found in other brands. Therefore, for recreational tours, this brand is the most reliable one to opt for.
These models make life easier for the user. They come with a dry bath, allowing travelers to have separation in both the shower and the toilet. For those going on long tours, the bathroom offers even a medicine box. These models' dry weight is approximately 3254 lb, while it can carry a cargo of 1796 lb of weight and capacity.
Electric brakes of all the travel trailers come with the straight axle, while there are screwed cabinets to store various items. The shades in bedrooms offer a complete blackout facility, while the kitchen faucets are high-rise in their design.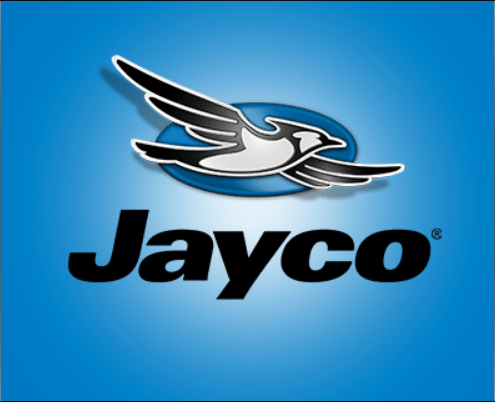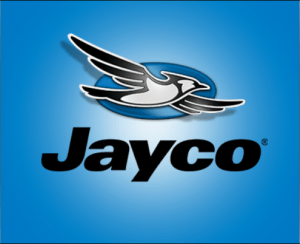 If you want something you can rely upon with your eyes closed, Jayco is what you need to choose. The fact that the company representatives are amiable and always there to solve all the customers' issues sets this brand apart. Apart from this, as the brand has been in the industry for quite a long, it has loyal customers worldwide.
The company offers nine models to its customers, and each one has features that set it apart from the other. Eventually, the user can get his hands on exactly what he is looking forward to having. What model suits you depends on the kind of travel facilities you want.
In case comfort comes first for you, opt for the model that offers queen size mattress to its users. Bunk beds, as well as dry bathrooms, make traveling easy furthermore.
Most of the features that this company offers are to make the travel process comfortable and easy. The acrylic kitchen sink, microwave oven, nickel faucets, and temperature controllable refrigerator make it comfortable and easy.
Forest River manufactures high-quality reveal trailers that were initially offered to travel lovers in America only. However, now they have found their acceptance worldwide, which has given the company a great approach worldwide.
Forest River also manufactures Travel Trailers that are incredibly light in weight and quite durable. Thus, for customers who do not want something huge and sturdy, Forest River's models are quite apt to opt for. Alongside this, these models last long, and one doesn't have to buy them time and again.
The company's outer models are laminated, which gives it quite a sophisticated look overall. The company's dry weight ranges from 5,795 lbs to 6,780 lbs, making it easy to handle and manage.
Alongside these, the LED interior lighting coupled with plush mattresses makes traveling in these models quite easy and comfortable. If you are a fan of reading, you won't have to sacrifice the hobby while traveling as these models offer individual reading lights on all the beds.
Scamp is also considered one of the most trusted brands when it comes to talking about travel trailers. As it is an old company, the interested researchers can even view the oldest models working quietly finely. However, the latest models by Scamp come with innovative and novel ideas, making this company quite a reliable option.
The introduction of fiberglass in all the Scamp models is surely a groundbreaking idea, which has given it an edge over its competitors. If you are a lightweight traveler and looking for something easy to manage and maintain, a model from Scamp is what you may need. The models by this brand are not only lightweight but extremely durable as well. You can still see a few of its models from the 70s is quite a workable situation even now.
Small cars and SUVs can easily be towed with the products by Scamp brands. Alongside this, as these models are fuel-efficient, you don't have to worry about paying a lot while going on long travel plans.
What to Look for In A Travel Trailer Brand?
Durability
Now that's an obvious fact! A travel trailer is a huge investment, and if you are planning on going for lengthy trips on problematic areas, you need to opt for a brand that offers sturdy models. For that matter, it is better to choose a brand that is known to offer models that are brawny and well-built for intricate travel plans.
Budget
Everyone has a budget, and going overboard is of no use. There are times when you would want to spend way too much on a travel trailer merely because you think it will last long, but it is not a feasible choice to opt for. Thus, it is always better to stay within the budget and opt for a model that offers precisely those features you are looking forward to.
Towing Capacity
This is quite an important feature to think about before buying a travel trailer from a particular brand. The towing capacity will help you in saving a lot of time and hassle. Mostly, a model that can connect well with an SUV and manage to tow with it is an ideal product to opt for.
Insulation
If you are a fan of going on tours during the extremely hot season, it is necessary to choose a thick outer insulation product. This insulation will keep the travel trailer's insides cool enough to let the travelers have a comfortable journey.
FAQs
What Brand of The Travel Trailer Is the Best?
The best brand for travel trailers is that of the Airstream, as it offers all the amenities and facilities that one can ever imagine having. This is major because customers trust the company and consider it as their first choice.
What Is the Best-Selling Travel Trailer?
Starcraft brand, with its three-year warranty and a sturdy structure, is considered the best-selling travel trailer. It has some loyal customers who make sure to opt for it whenever they choose to make it.
Conclusion
Travel trailers make the life of traveler heaven. They let him go to the farthest places possible, that too, with a group of friends that he likes. However, it is necessary to opt for a model that belongs to a reputable brand. Putting enough consideration before buying the vehicle makes sure that you won't lose your money or time and end up with a reliable and long-lasting vehicle.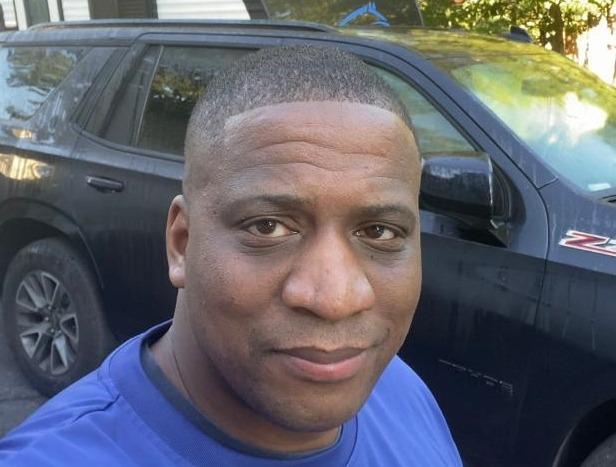 I`m a current Law Enforcement Officer working within the Counterterrorism Bureau in New York State. I have been Camping for over 20 years. My styles of camping include tent, car, truck, van, and RV travel trailer. I have a YouTube channel where I teach all types of camping with an entertaining method: https://youtube.com/@TheSmallsRVAdventures