Best Class B Vans With No Less Good Engine Than Class A Van
If the woods are calling your name, you may be interested in one of the best Class B RVs. These camper vans are an excellent option for people who like spending time in nature.
We looked at the industry's best RV manufacturers and narrowed our research to find the best Class B RVs that are comparable to Class A RVs.
There are top RV models and their layout, average costs, and standard features to learn about.
What Is A Class B RV?
A camper van, also known as a Class B motorhome, is an RV that is built on the back of a van.
The van life trend, along with the relative affordability of owning one, has led to the surge in popularity of Class B RVs.
A camper van makes for a compelling choice if you are looking for an outdoor escape or a full-time lifestyle.
The best Class B RVs are easy to drive, fuel-efficient, and much more spacious than most would think.
What Is the Length of Class B RVs?
Class B RVs can be anywhere from 15 to 20 feet in length. camper vans are designed to make the most of every square inch, even though this may seem unbearably small.
People learn how to manage the space in Class B RVs even though they don't have much room to spare.
The best Class A motorhomes are even larger than Class C, so if you are looking for additional square footage, consider them.
Extra breathing space can be provided by these options. Other choices include the best small RVs and the best fifth-wheel RVs, which are travel trailers that are towed by another vehicle.
It is possible to save money if you choose these options, though they may not be the best choices if you plan to live in a motorhome.
Pricing
When buying a new Class B RV, the average price is between $75,000 and $200,000.
Depending on the quality of workmanship and how upscale the features are, the amount of money drivers spend is different.
The price per square foot for the best Class B RVs seems very high at first glance.
It takes a lot of work for a manufacturer to convert a small vehicle like a camper van into a living space.
The difference between camper vans and Class C RVs is that camper vans have less living space, but the best Class C RVs have more.
On the other hand, larger vehicles are more difficult to drive and less fuel-efficient.
Best Class B RVs With As Good Engine As Class A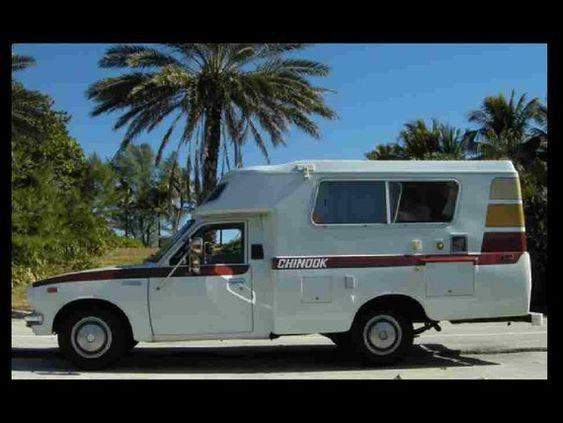 It can be hard to find a camper van with enough space for a reasonable price. We discovered that five of the best Class B RVs combine both benefits in one compelling package.
Roadtrek Zion
Many of the best Class B RVs are built for both camping trips and day-to-day life, but the Roadtrek Zion focuses on the latter.
The intentionality behind the design of the Roadtrek Zion, which provides ample storage space for everything from bicycles and kayaks to tents, is one of the reasons that few camper vans can compete with it.
The gas-powered Roadtrek Zion can only sleep up to three people but offers ingenious use of space, built on a Ram ProMaster chassis.
Rather than being family-friendly, this 21-foot Class B camper van is meant for those who enjoy an adventurous RV lifestyle.
Twin beds and a large sleeping space can be traded in for more space to store outdoor gear.
RVers who are ready to go off-road or enjoy camping should consider the Roadtrek Zion.
This camper van has everything you need and more, from its retractable power awning to accessible hookups, and a range of safety features.
Thor Motor Coach Sequence
If you are looking for a cost-effective camper van with a lot of features, don't overlook the THOR Motor Coach Sequence.
The best Class B RV for combining the outdoor concerns of boondockers with the day-to-day needs of full-timers is built on a gas-powered Ram ProMaster 3500 van.
The camper van is relatively large because of the 21-foot length of the motor coach sequence.
It is one of the cheapest Class B RVs on the market, and it comes without sacrificing either build quality or a strong set of features.
Adding perks such as solar panels, a wet bath, and a large freshwater tank will increase the towing capacity by 3,500 pounds.
With plenty of storage space and a comfortable sleeping area, the floor plan of the Thor Motor Coach Sequence is impressive.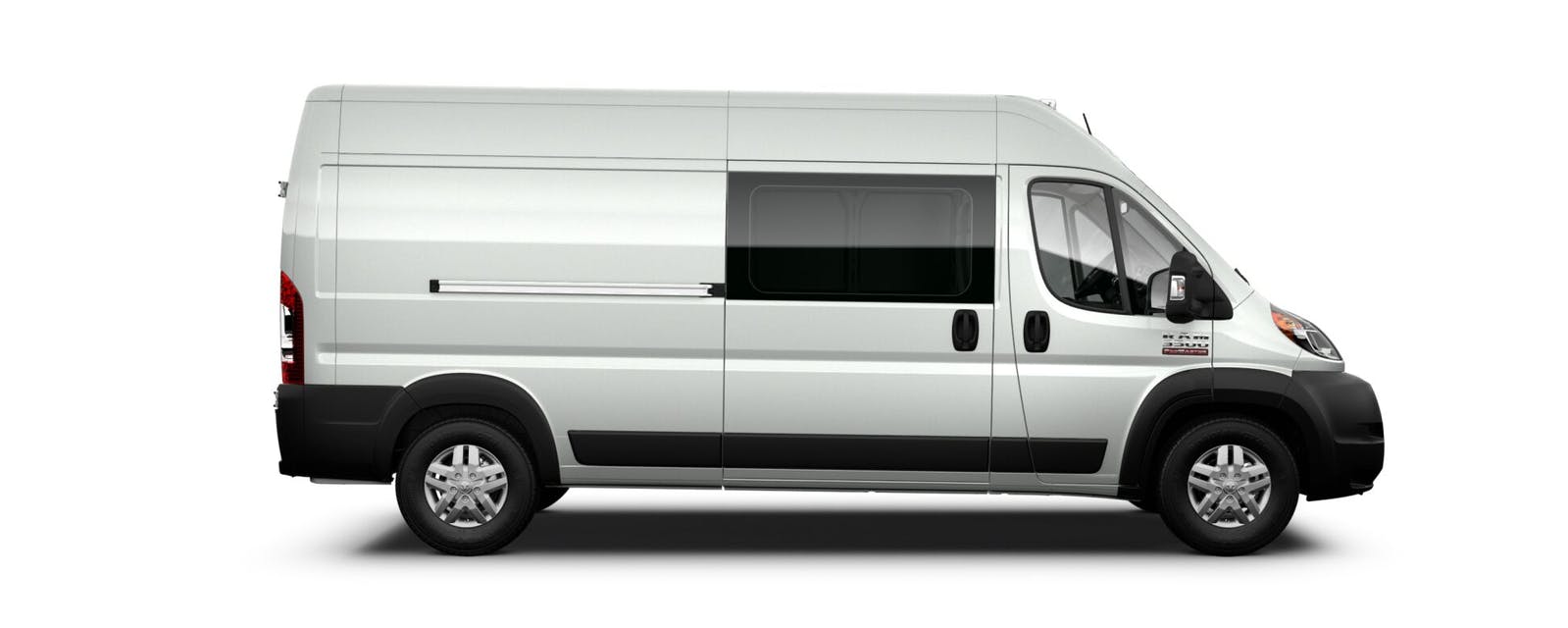 Pleasure-Way Plateau
If you're looking for a camper van that doesn't sacrifice comfort or room for maneuvering, the Pleasure-Way Plateau is the one for you.
This model is built on a Mercedes-Benz platform and contains all the bells and whistles you would want.
RVing is easy in this model, with features such as the following:
A sophisticated power system
Heating system
Swivel chairs
A water heater
An 80-amp lithium charger
A 2,000-watt inverter
Premium cabinets and countertops will make your RV stand out in the campground, and you will find them in the Pleasure-Way Plateau.
The Pleasure-Way Plateau has a diesel engine, which makes it more fuel-efficient than most gas-powered motorhomes.
The vehicle only sleeps three people, but it is one of the best Class B RV choices for those who are looking to start the van life.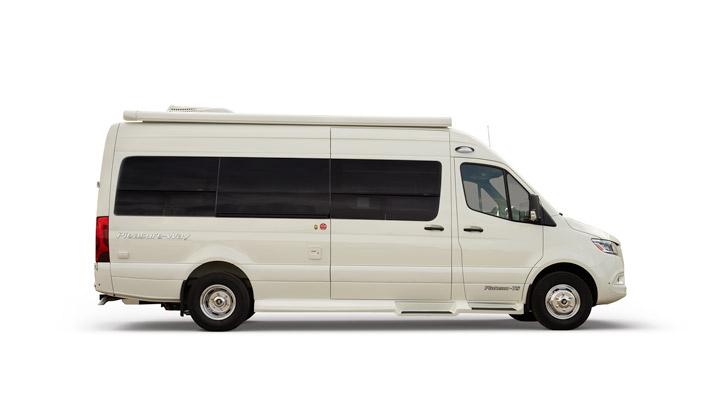 Coachmen Galleria
The four designs of the Coachmen Galleria are built with close attention to detail and intentionality.
The designers of the Coachmen Galleria did not cut corners when it came to adding a clean and fuel-efficient diesel engine.
This model is built on the same platform as the Mercedes-Benz Sprinter, which gives it an above-average fuel economy.
The Coachmen Galleria is powered by the BlueTEC® engine from Mercedes, which makes it more eco-friendly than most.
The Coachmen Galleria has a 5,000-pound tow hitch, which is larger than what is standard with many of the best Class B RVs.
This camper van is powerful and sustainable, but it also comes at a higher price than other camper vans.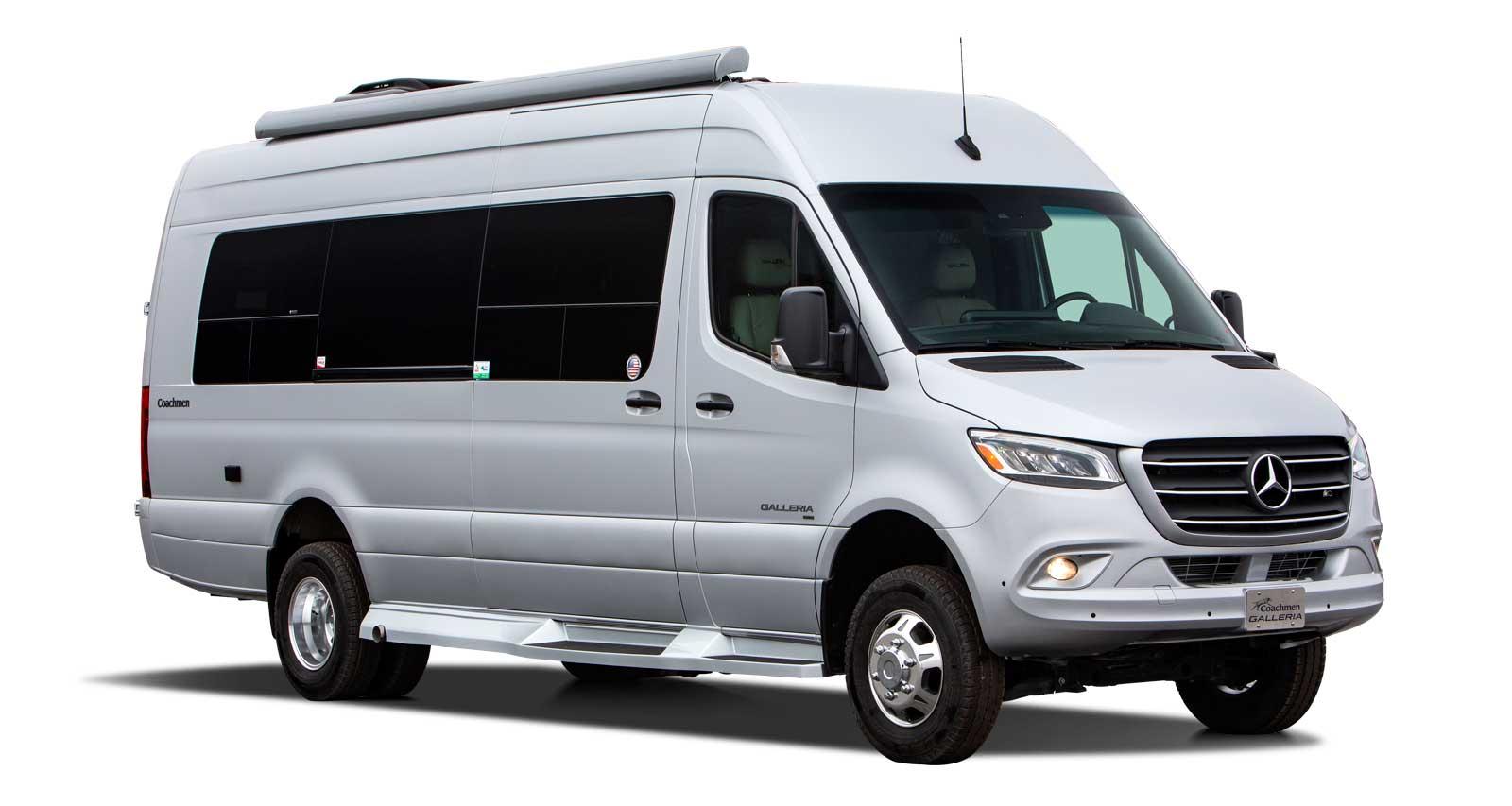 Winnebago Solis
Drivers will get a great value when they choose a Winnebago Solis. The model of Class B RVs that offers an impressive array of benefits without going past $100,000 is among the best.
The 20- to 21-foot Winnebago Solis sleeps four and is built on a gas-powered Ram ProMaster platform.
The pop-up top is one of the features that make the Winnebago Solis different from other smaller designs.
Excellent features of the pop-top include a well-appointed dinette, water system, and cassette toilet, as well as a Murphy bed.
If you're looking for a family-friendly and affordable Class B RV, look no further than the Winnebago Solis.
Even if the furnishings of the camper van aren't as polished as those in other models, it still offers something for everyone.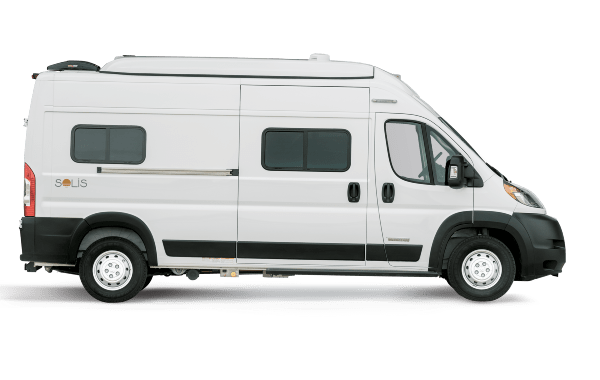 FAQ
Is Class B Worth It?
The maneuverability and strong fuel economy of Class B RVs make them popular, even though they are expensive.
When on a trip, camper vans offer enough space to enjoy and are easy to live in full time.
The average cost of Class B RV
Class B RVs have an average cost of more than one million dollars. The amount of money you pay is dependent on how much you want in the motorhome.
Why Are They so Expensive?
Class B motorhomes are so expensive because it's both difficult and pricey for manufacturers to pack all of a person's living needs into such a tight space.
That's why Class C motorhomes, which are much larger, tend to cost about the same.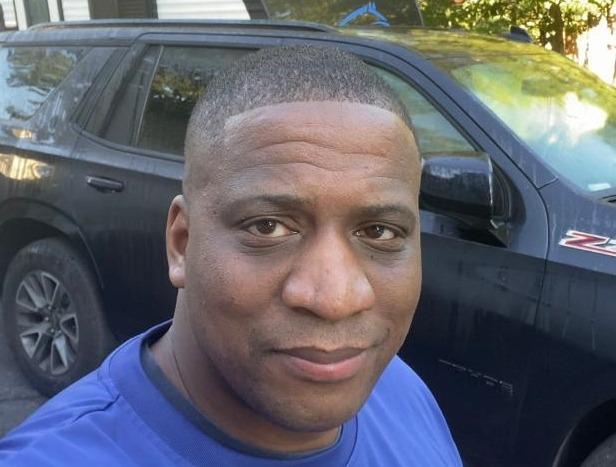 I`m a current Law Enforcement Officer working within the Counterterrorism Bureau in New York State. I have been Camping for over 20 years. My styles of camping include tent, car, truck, van, and RV travel trailer. I have a YouTube channel where I teach all types of camping with an entertaining method: https://youtube.com/@TheSmallsRVAdventures