Top 7 Best Portable Air Compressors for RV [Buying Guide]
Product Name
Image
Pros
Price
CAT – 3 in 1 Compressor
Includes power station, jump starter, and air compressor.
200 watts power rating.
Includes 4 USB ports and an AC outlet.
120 psi standard air compressor.
Versatile in the workstation.

Check Price on Amazon

Stalwart Automatic Air Compressor
Handhelds and portable.
LCD panel for accurate pressure readings.
LED for illumination.
Three nozzles for versatility.
Auto shut-off feature.

Check Price on Amazon

Campbell Hausfeld 12 Volt Inflator
Includes 12 DC power outlet.
The battery can be recharged.
Ideal for many vehicles.
Comes with two nozzles and a sports ball pin.
Has a battery gauge.

Check Price on Amazon
RV tires have to handle so much stress that it's not rare for them to burst. And if you don't have a spare tire, you're just stranded.
Luckily, you can purchase a light-duty, portable air compressor for a nominal cost. Portable air compressors can be used to inflate almost anything. Use them for your vehicle's tires, for your air mattress, or to power your pneumatic tools.
And the best part is, you don't need to be a professional to operate them. Newer models have more intuitive interfaces, with digital screens and buttons and dials. Even a newbie can use them.
But each compressor has its unique drawbacks and advantages. So, how do you gauge them? How do you know which compressor is the right choice for you?
To aid you in your decision, here are 7 of the best air compressors for RVs reviewed.
Best Portable Air Compressors for RV Reviewed
This CAT product is a 3-in-1 compressor, jump starter, and power station. It's all you need to get your RV up and running when it breaks down. It's small and lightweight, can be used with any regular home extension cord.
The jump starter has a peak amperage of 1,000 amps and a starting amperage of 500 amps. Inside, you'll find a power inverter that produces 200 watts of power to charge up your battery and get you on your way.
In addition to that, you also get 4 USB charging ports for charging up your smaller devices, as well as 2 LEDs to light up the work station. A single 120-volt outlet is also present, which can power up larger devices that take AC.
As for the compressor, it's a simple 120 psi compressor with a brass-tip nozzle that connects to your car's tires securely. Use this to re-inflate tires, pneumatic tools, and pool floats.
This is a powerful air compressor plus power station with many applications in the RV industry. Even if you don't own an RV, you can use it on your car or SUV. The only limitation is its wattage and voltage rating. It can charge up practically anything that works on 12 volts. Anything above that and the CAT power station will fail.
And it's the same with the wattage. If the device has a higher wattage than 200 watts, then it only won't work.
Pros:
Includes power station, jump starter, and air compressor.
200 watts power rating.
Includes 4 USB ports and an AC outlet.
120 psi standard air compressor.
Versatile in the workstation.
Cons:
Limited to just 12 volts and 200 watts.
Need a handheld air compressor? Try the Stalwart. With a 20 V Li-ion battery and an auto-shutoff feature, the Stalwart is your everyday RV companion. It can re-inflate RV and SUV tires in an instant and fits right into the palm of your hand.
The first thing you'll notice is the handheld design. While many air compressors are big and bulky, the Stalwart is lightweight and sleek. A 20 volt DC battery powers it, so you don't have to keep it connected all the time. And the package comes with a charger and a carrying case included.
At the back of the compressor is an LCD panel that displays the current pressure. This provides a more intuitive pressure reading as compared to just guessing it. And no need to worry about over-inflating your tire. The Stalwart has been programmed to shut off automatically once the desired pressure is reached.
Aside from being portable, the Stalwart is also versatile. It comes with not one but three nozzle attachments, making it a multipurpose tool. The three nozzles allow it to adapt to the different tire sizes of RVs, trucks, bikes, and lawnmowers.
But that's not all.
The Stalwart features a single powerful LED at the front to illuminate the workspace.
However, you may find that it can be slow to fill. The airflow rate is relatively low, and it can take a lot of time to fill one tire. This is expected from a compressor that doesn't use AC power. So, you get portability at the cost of lower power.
Pros:
Handhelds and portable.
LCD panel for accurate pressure readings.
LED for illumination.
Three nozzles for versatility.
Auto shut-off feature.
Cons:
Here's another handheld compressor, this time from Campbell. The Campbell Hausfeld is a 12-volt air compressor ideal for cars, SUVs, bikes, RVs, trucks, and lawnmowers. It is lightweight (8 ounces), handheld, and can charge your devices.
It uses a 230 psi compressor to fill up air in tires, pneumatic tools, and balloons. Use this for fixing flats in the nick of time. It's small, handheld, and does not require an AC input. The best part is, the battery is rechargeable, so you don't even have to carry many batteries with you. Hook it up to your vehicle's DC output.
Need a place to charge your devices? Don't worry; the Campbell has you covered. It comes with a 12 volt DC outlet that can be used to power several devices. Unfortunately, there are no USB ports, and there's only one 12 V outlet. So, your charging options are limited.
However, that drawback is instantly made up by the fact that this inflator has a battery gauge. It's nothing too special, but it can help you know when you need to recharge the inflator. There's also an analog pressure gauge.
Along with that, you get two nozzles for maximum adaptability, and a sports ball needle to extend its application.
This is the right choice for a portable and handled air compressor. Since it runs on DC power, you can expect it to be slower than the compressors that use AC. But it's still a handy tool for assisting you on your journey.
Pros:
Includes 12 DC power outlet.
The battery can be recharged.
Ideal for many vehicles.
Comes with two nozzles and a sports ball pin.
Has a battery gauge.
Cons:
Not many uses for the DC outlet.
The DEWALT is a powerful 20-volt inflation device that will make fixing flats a breeze. Equipped with a powerful DC compressor and designed for long-term use, it stands on its own and can be carried with ease.
First up, this is a high-pressure inflation unit that will work for most vehicles. It can be used for inflating and deflating and features an automatic shut-off.
But there's a lot more to it. Unlike other models that work on one power source, the DEWALT can switch between three. It can be hooked up to your car's DC outlet, a 110 VAC outlet, or to its own in-house 20 V battery. So you won't be completely stranded if you run out of power in your car, or if the battery dies out. The battery isn't included, though.
You also get a few accessories, including two nozzles and a sports ball pin. And no, you won't have to store these separately. There's a receptacle for holding these accessories on the unit itself.
Two screens in the front allow you to see the pressure as you fill it up visually. The main hose can be neatly bundled up around the unit in its receptacle, as can the power cord.
Unfortunately, it's quite a slow product even with the AC power, and that's due to its low max pressure. It has a max pressure of 160 psi, which falls short of the 230-240 psi that other products offer.
Pros:
Can be cordless or corded.
Two nozzles and sports ball pin included.
Digital pressure gauge.
Automatic shut-off feature.
Can deflate as well.
Cons:
Low pressure (160 psi max).
The BLACK+DECKER Cordless Tire Inflator stands as one of the most versatile air compressors. It's small, lightweight, and gets the job done in no time flat. This inflator boasts an ergonomic design that can be set up on the ground or held in your hand.
Powered by a 20 V battery, this inflator is a multipurpose air compressor. It quickly fills up large and small tires, as well as basketballs, footballs, and pneumatic tools. What's more, is that it comes with a deflate option for safe deflation.
But you're not just bound by the 20 V battery. In case the battery runs out, or you're saving it for later, you can always hook it up to your RV's cigarette lighter. It can work on both 12 V DC and 12 V AC voltage. So it can quickly convert from a corded to a cordless device.
Moreover, the casing of the unit features a digital display that gauges the pressure. This allows for more accurate readings and is easier to read as compared to the analog variants.
You also get a sports ball needle, a Presta valve adapter, and a hose along with the inflator. An AC to DC inflatable adapter also comes with the package, making switching a whole lot easier. If you forget to turn it off, don't worry. It turns off on its own when the desired pressure is reached.
But what might put you off is the max pressure rating. It only has a max pressure of 160 psi, so it may not be suited for cases where you need higher pressure.
Pros:
Can deflate and shut off automatically.
Hooks up to 3 kinds of power.
Comes with a needle and Presta valve.
Digital pressure gauge.
Highly versatile and useful.
Cons:
Low max pressure (160 psi).
The Craftsman air compressor has a traditional pancake design with a bright red body and a 13-piece accessory kit. It has an inner volume of 6 gallons and has been optimized for maximum portability. This is a good choice for those who like an extra punch of power.
To start with, the air compressor has a max PSI rating of 150. This may initially seem low, but that quickly changes when you see the 2.6 SCFM @ 90 psi airflow. It's adequate for most applications and will fill up the tire in no time. This also means that the compressor will recover just as quickly as it empties.
In addition to that, the Craftsman is highly durable and is completely oil-free. So, it won't require any oil changes or frequent maintenance. And winter startups will be a breeze.
Along with the main inflator, you also get a 13-piece accessory kit. Inside, you get a PVC air hose with the plug and the coupler pre-assembled. The kit also includes a blowgun, tire gauge, OSHA compliant nozzle, three inflator adaptors, and plugs for the accessories.
The coupler included with the kit can be used to provide air for up to two users simultaneously. Finally, a rubber tip completes the 13-piece collection.
It isn't lightweight, though. Even without the air, it weighs 32.5 lbs. or 13 kilos, which isn't exactly light. But its extreme pressure output coupled with the multiple accessories should pretty much make up for that. Luckily, there are four legs on the bottom for setting it up on the ground.
Pros:
Super-fast air inflation and recovery.
Easy startup in the cold.
Includes 13 accessories.
Can be used by two people simultaneously.
Includes three adaptors.
Cons:
Campbell's Hausfeld Air Compressor is a 1-gallon inflator with a 110 max psi rating. It's quite a small unit that's shaped like a horizontal tank and features two analog gauges. What's more, is that you get a 10-piece accessory kit along with the unit.
Beginning with the capacity, this is a 3-gallon tank with a 0.36 CFM flow rate at 90 psi. This, coupled with the 110 max psi, only translates to a slower filling rate. It's nothing that won't get the job done for most applications. But for extreme cases where you need a higher pressure rate, this product isn't for you.
However, if you do buy it, it won't be a burden. The pump is oil-free, meaning it won't require maintenance, and certainly won't jam in the winters.
Two gauges perched atop the inflator: one for the tank, and one for the outlet. They're analog gauges, so reading them might be a bit of a pain. But they fit right in with the retro design.
As for the accessory kit, there are ten accessories in total. You get a coiled hose, sports ball needles, fittings, a blowgun, and an air chuck. This extends its application to many inflation jobs, though the low-pressure rating might hinder that.
In addition to that, you also get a 25-foot long recoil hose, which is coiled up to add to its portable design. In general, the unit is smaller, and hence a lot more portable. It weighs 14 pounds, which is much lighter than similar products.
Pros:
Oil-free and maintenance-free.
Two gauges for inflator and outlet.
Ten accessories included.
25-feet long recoil hose.
Highly portable and lightweight.
Cons:
Max pressure and CFM are low.
How to Choose the Best Portable Air Compressor for Camper Living?
Pressure and CFM Ratings
The first thing that you'll be told about any air compressor is its pressure rating. Typically, compressor pressure ratings range from 120 psi to 240 psi.
Despite what you might think, though, compressor pressure ratings don't hold much meaning. Most tools and tires only need up to 100 psi, which most compressors provide with ease. However, a higher pressure rating does have a benefit: more air. Simply put, it enables smaller-size compressors to hold more air.
What you should be looking for is the CFM rating. It's such a rudimentary measurement, but it tells you a lot about the compressor's power and applications. CFM stands for "cubic feet per minute," and it refers to the airflow rate.
The more the CFM, the faster your tires will fill up. Typically, a CFM of 0.5 to 2.5 is ideal, as you don't want to change the pressure too quickly either. Manufacturers usually write the compressor's CFM at 90 psi, which is the pressure you'll mostly be using it at.
Power Sources
Inside your house, your power source options are endless. But out in the wilderness, in the cold, or the heat, your options are pretty limited. Air compressors can be found with three source options: DC, AC, and in-house battery.
In-house batteries are good if they're rechargeable or if you can afford to keep spare batteries. The batteries will run out very fast though, after inflating all four tires. So, you'll need to recharge (or replace) it after each use.
Battery-powered air compressors are useful if you want a portable inflator that can sometimes be handheld. However, if your vehicle has an AC outlet, you can go for that.
You'll want an AC-powered air compressor if you don't care about portability and need something that will run for a long time. You won't have to recharge such compressors. However, most come with short AC power cords, so you'll need an extension to use them.
Lastly, there are the DC-powered compressors. They hook up to the cigarette lighter socket of your vehicle and have a longer power cord. Some of the higher-end compressors have all three options in the same unit.
Tank Capacity
Tank capacity is directly tied with the max pressure rating. You would want a bigger tank, depending on your specific requirements.
However, if you get a tank with a higher max pressure rating, then you can hold more air in it. So you don't have to buy large bulky compressors that take up space in your RV.
In other words, the tank capacity doesn't necessarily define how much air you can fill it with. But if your tank has a lower max pressure, say 110 or 120 psi, consider a larger tank. Tank capacities can go as high as 6 gallons and as low as 1.
Accessories
Lots of compressors come with accessories, some with entire accessory-kits. It's always a good idea to get the accessory kit since it most probably includes what you need. Standard accessories include nozzles, needles, hoses, and adaptors.
Having more than one nozzle is a smart decision since every application won't require the same nozzle. Needles are great for filling up sports balls and other objects that have a tiny inflation hole.
As for hoses, you'll want a coiled hose, since they're portable and you can use them over long distances. Adaptors should be bought depending on your requirements. Most kits will include a Presta valve adaptor.
Portability and Weight
Portability is a significant buying factor when talking about compressors. Air compressors aren't meant to be light-duty. So, they'll naturally take up more space and weigh a lot. Portable compressors cut down a lot on their weight and size, but many are still too heavy to use.
You'll want a compressor that weighs below 20 pounds. Above that, you might have issues holding and using the product.
Special Features and Hybrids
Aside from the main features, having some different qualities on your compressor is always delightful. Try looking for a compressor with a digital pressure gauge instead of an analog one. Digital gauges are easier to read and will make the process quicker. Also, look for LED lights to illuminate the workplace.
Moreover, some compressors are available as power-source hybrids. This means that they function as both a compressor and as a power supply. They'll have USB ports and AC and DC outlets to connect to your devices. And many double as jump starters for your vehicle.
FAQs
What are some good air compressor brands?
There are many renowned reliable air compressor brands. One name that comes to mind is CAT. You've probably already heard of the brand. It's world-famous for making heavy machinery for all sorts of applications. And its air compressors are just as reliable.
Campbell Hausfeld is another brand that's famous for its high-quality air compressors. You can also go for Black & Decker and Stalwart, two monumental brands loved by customers worldwide.
What can I use an air compressor for?
You can use air compressors to fill up anything that needs inflation. This could range from air mattresses, footballs, balloons, all the way to tires and kayaks. Where you can use them depends on their CFM and the manufacturer's recommendations.
The best thing about compressors is that they're versatile. Compressors marketed for a certain use can most probably be used for any other applications. But it's always good to check with the manufacturer.
How much max pressure should I go for?
While many people think max pressure is essential, it isn't that big a deal. Max pressure only defines how much pressure the material of the compressor can handle before bursting. Most inflatable objects and pneumatic tools require only 90-100 psi. So, you'll be well off with a compressor that provides more than that (aka all of them).
The only thing max pressure defines is how much air you can store in the compressor. 110-120 psi is adequate for most applications. But if you're short on space, try the 240-260 psi variants.
How much does a portable air compressor cost?
Prices can vary from $60 to $150. Most of the good compressors shouldn't cost you more than $60-70. But you can go for the higher-end ones if you want more capacity and accessories.
Conclusion
Encountering a flat while driving miles from home can be scary. But don't worry. If you've bought the right portable air compressor, then you're all covered. Air compressors can be used for inflating anything. Tires, floats, tools, mattresses – you name it.
After careful inspection, it seems that the CAT 3-in-1 Compressor is the best portable air compressor.
And the reasons are all there. It's a highly versatile tool with a higher pressure rating and CFM. It's lightweight, portable, and features 4 USB ports and an AC outlet. Plus, the pressure gauge is digital. The only downside is, it can't power higher-wattage devices.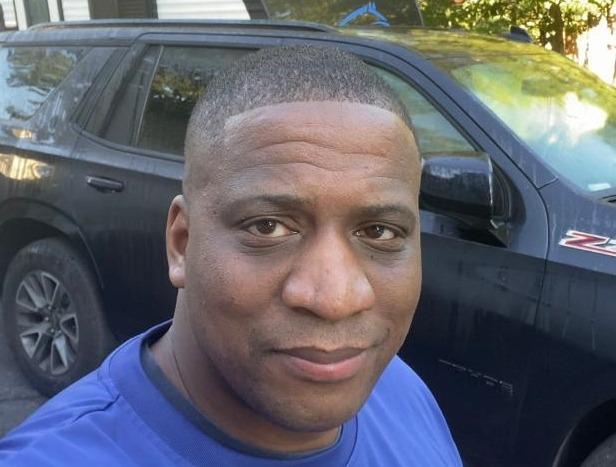 I`m a current Law Enforcement Officer working within the Counterterrorism Bureau in New York State. I have been Camping for over 20 years. My styles of camping include tent, car, truck, van, and RV travel trailer. I have a YouTube channel where I teach all types of camping with an entertaining method: https://youtube.com/@TheSmallsRVAdventures