Top 7 Best RV Transfer Switches [Buying Guide]
When going on a trip in your RV, you don't want anything to ruin the whole fun. You must have a backup power source for your RV. For that, getting a generator is the most suitable option.
To ensure that power from backup and normal doesn't mix up, you'll need to have an automatic transfer switch. Automatic Transfer Switches (ATS) change the power supply for the load without any intervention.
Product Name
Image
Pros
Price
Go Power! TS-30 30 Amp ATS
Little to no delay in switching between a backup or shore power.
Long-lasting transfer switch.
Certified and rigid for sturdiness.

Check Price on Amazon

Technology Research 40100 Surge Guard ATS
Perfect for sketchy power lines.
Easy and clear instructions.
Quality materials used inside

Check Price on Amazon

Elkhart 50 Amp Automatic Transfer Switch
Easy to install.
It comes with DC coiled relays that have no humming.
Heavy-duty metal enclosure.

Check Price on Amazon
They come in all sizes and shapes, so to give you an idea of what to get, we've jotted down the best RV transfer switch reviews for you.
Best Transfer Switches for RV Reviewed
This 30-Amp transfer switch has a straightforward installing process, which makes the task manageable. In addition, rig owners have reviewed it as more accessible than their past installations of transfer switches.
If you are an experienced RVer, installing it would be a piece of cake. Else, we'd still recommend getting the services of a certified electrician because there are components to handle with experience.
The Go Power! The 30-amp transfer switch has impressive durability. The manufacturer used heavy-duty materials in the construction of this transfer switch. Which not only increases its already long-life span but makes it sturdy too. Giving it an advantage over competitors by a large margin.
The transfer switch was also successful in getting the UCL certification. It is a necessary certificate, as it is proof of the rigidness of the product. In addition, it shows that the product passed rigorous tests before its sale.
With this, you can sit back and relax because you shouldn't worry about its performance at all. It is a 3-way RV transfer switch that all customers love.
It can handle both the shore and the generator power sources, thanks to its automatic design. So, when using it, you should have no issues switching it between these two.
Pros
Little to no delay in switching between a backup or shore power.
Long-lasting transfer switch.
Certified and rigid for sturdiness.
Cons
Larger body compared to other transfer switches.
The instructions diagram feels incomplete.
This surge guard is an actual 50 amps transfer switch that can meet your needs without any trouble. This, when combined with its features, makes RV owners admire this switch.
It can deal with faulty power sources with such excellence that it leaves everyone impressed. In addition, the users of this transfer switch were impressed with how well this switch could utilize the campground's sketchy shore power.
This is achieved by a special feature in the switch, The time delay feature. It delays the voltage from the power source, hence ensuring the power supply is stable before entering the rig.
This isn't the only feature that saves your rig. It has another feature, too, that is mechanical interlocking contractors. These contractors ensure that the two power sources do not enter the RV at once and offer protection against short circuits and surges.
The installation process is relatively easy for the Surge Guard's Automatic Transfer Switch. Not only for long-time RV owners but for newer owners too. Installing it was not like banging your head to rocks. This is thanks to the detailed manual included in the package.
One thing in this product disappoints me. It is the plastic body of the switch. This can reduce its lifespan a lot. So, if you want to buy a product that lasts longer, this might not be it.
Pros
Perfect for sketchy power lines.
Easy and clear instructions.
Quality materials used inside.
Cons
It has a plastic body.
No direct way to contact customer care.
The Elkhart LPT50BRD is what you'd consider a heavy-duty switch. It is a 240 VAC transfer switch with 4 poles.
And in each pole, it can withstand up to 50 Amps. Moreover, it is an automatic switch that switches to the generator simply by starting the backup generator.
Although it is a sturdily built transfer switch, it still has a whopping 22 seconds delay. This is because the transfer switch gives generators enough time to warm up. In preventing the generator from starting under load, it saves your appliances from malfunctioning.
The Elkhart transfer switch is an easy-to-install switch. Not only seasoned but new RVers can also install it without the help of an electrician.
It is compatible with the load sensing circuitry of inverters. And in automatic standby mode, it allows inverters to operate freely. So, there is no need for any manual switches.
Another thing to mention is, it comes with DC coiled relays instead of AC. AC coiled relays make a humming noise when used, while the DC coiled relays stay silent. So, you can have a good time without all the humming while camping.
It is a sturdy build transfer switch that weighs above 7.5 pounds. Again, it's because of the metal construction. It has a heavy-duty relay assembly that increases its durability. In addition, it is a UL and CSA-approved transfer switch that shows RVers' trust in it.
Pros
Easy to install.
It comes with DC coiled relays that have no humming.
Heavy-duty metal enclosure.
Cons
22 seconds delay before transferring to backup.
Weighs 7.5 pounds.
The Parallax ATS301 30-Amp switch has a unique box body. This body looks old-fashioned, but it's what makes this transfer switch many things proof. It can withstand rain showers and still work as a transfer switch for you.
It is a three-way transfer switch. So, you can not only use it as a backup generator in your RV when power is low. It is also used as a shoreline power source.
The base plate of this transfer switch changes its fitting completely. When installed, it is used as a deck-mounted transfer switch.
But, if you remove the base plate, it mounts directly on the Parallax Power Centers. So, you don't have to worry if you have a Parallax Power Center lying around in your garage.
The good thing about the Parallax ATS301 is that it mounts perfectly onto older versions. Over time, the ATS 30 series have improved a lot in their performance.
While still keeping the old, aesthetic shape alive. If you like keeping the things as they were, then good news, even the holes for screws fit in the same place. So, you don't have to drill new holes and ruin the look of your RV.
If you're a newbie in RVs and electronics, consult an electrician. These units have not improved internally over the years, but they have improved the body of the transfer switches. As a result, they are now sturdier than before.
Pros
It fixes perfectly onto the old model's mounts.
Fits on deck, and Parallax Power Centers.
Any electronics amateur can easily install it.
Internals and outer bodies have improved over time.
Cons
The TUQI restores backup power within 2 seconds. You may think you'll have to spend almost 2 seconds in the darkness of night, well it's for your equipment's good.
These 2 seconds give your generator enough time to stabilize its output. This ensures you get a consistent supply of voltage in your RV once the generator kicks in.
This transfer switch has built-in protection for overload, under volt, and short circuits. It has every possible problem covered in its building process. This is to prevent damaging your electronics during the switchover phase.
It is a powerfully built transfer switch that can withstand above 50 amps at ease. This ensures you can power up all the equipment in your RV without any problems, even on your backup supply.
Installation of the TUQI Automatic Transfer Switch is a little complicated. Even though it includes a manual, RVers have mentioned that it wasn't helpful for them either.
To make sure you know what power you're using, this transfer switch has a signaling light. In addition, it has small led lights on either side of the switch for both backup and supply.
In addition, there are lights on the switch that show the status of the system. This way, you can keep an eye on your backup system, even if you haven't tested it in a while.
As for the durability of the switch, it's a plastic enclosure, which would be considered durable. And the switch may not have a long life as expected.
Pros
Cons
Installation instructions are unclear.
The Reliance Controls kit comes with everything essential for an RV backup system. However, it comes with the sole purpose of connecting a backup system, like a generator, to your RV.
It has a 30-Amps transfer switch that is of medium-sized trailers. With this, it can provide up to 7500 Watts of backup current to your RV from a generator.
This small but powerful transfer switch can run multiple electric appliances in your RV at a time. It has a metal body that can withstand all conditions for a long time. So, you can be assured that your Transfer Switch will last long before it expires.
This thing is not only for RVs but also for almost every kind of situation. For example, if there's a need for backup power, the Reliance Controls 31406CRK can be used. It can even save you from back feeding into power lines at home or office.
The installation process of this transfer switch is simplified with the help of the instructions provided. Still, if you don't know the electrical systems, it's better to let an expert do the job because the wires can get a little complicated.
Reliance Transfer switches have produced quality products and proved their reliability.
Pros
Easy and detailed instructions inside the box.
Solid and sturdy build.
Suitable for both RVs and homes.
Cons
Doesn't include the wiring.
The JONASK 53A isn't only just an automatic switch. It has dual mode, hence 'dual power.' It can be automatically switched or with the help of a manual switch.
This manual switch is a simple operation, but it gives reliable performance. As a result, it is quite useful in uncertain situations where the automatic system starts malfunctioning.
If you want to use the backup generator in your RV while you're charging your batteries. You can use the manual switch to turn to backup.
This is a heavy-duty transfer switch of up to 63 amps. It is designed for bigger trailers, where you have all the luxury accessories. This transfer switch supports up to a 7 KW load at once.
But when getting a transfer switch, we'd recommend giving a breathing air gap between the load and the capacity watts.
It is quite easy to install due to its compact size. Moreover, it can fit in the M6 socket of transfer switches with the help of clamps. So, the installation is straightforward, and there is a manual available too.
Overall, the body is of high-quality plastic, but still, it doesn't give a sense of durability. It feels as if the plastic will age quickly. Unfortunately, you can't be sure if it'll last long enough to be called long-lasting.
Even then, the switch lives up to its name by protecting common problems. For example, it protects short circuits, phase loss, overvoltage, and overload. This makes it a great choice if electric power in your area is uncertain.
Pros
Has both automatic and manual switch options.
Compact size and easy to install.
Protects from electric surges.
Cons
It has a 2 seconds delay when switching
Fits only on the M6 socket.
How to Choose the Best Transfer Switch for RV
Wattage and amperes
There is a huge variety of RV transfer switches in the market. But you don't have to worry about them, as we'll help you with it. It's not hard to find one that fits your requirements.
To choose the transfer switch for your RV, check the wattage on your generator. For example, if your generator runs at, say, 2000 Watts, you should get a transfer switch with at least 2000 Watts.
But we'd recommend getting a transfer switch that has a higher wattage capacity than your generator. If you end up getting a lower wattage transfer, it's as if you're inviting trouble.
As for the amps of your Transfer Switch, there are two types, one with 30 amps and the other with 50 amps. Get one that fits your generator and rig.
Configuration status
Transfer switches are mostly pre-wired. But some of them aren't wired, and those are the ones that you should avoid.
So, check thoroughly before getting a new transfer switch. Not only are the pre-wired transfer switches easier to install, but they also cost less to install too.
Safety
Safety is a huge factor in RV transfer switches. If the thing you are buying to keep yourself safe isn't safe, how can you assure your safety?
You need to make sure the transfer switch that you're buying is safe enough or not. They cause terrible accidents if any of their parts malfunction. So, a pro-tip is to get a safety switch that is certified.
Installation factor
When getting a transfer switch, you need to consider its installation factors, too, such as where you will mount the switch. And if it'll need extension cords or not, where will be the inlet box?
If you properly consider these things when getting a transfer switch, you won't find yourself running to the electric store repeatedly.
Construction
Sellers won't usually mention the construction of a transfer switch. So, that's why you have to check if the construction of the transfer switch is durable or not?
With this, you can be sure that it'll last a long time without the need to replace it. In addition, you can examine its materials to make sure it's durable.
If the seller is good, he'll offer you options such as a normal or 'heavy-duty.' You should still check the components and their build quality. If you get your hands on an actual heavy-duty, it guarantees that it's the last longing.
FAQs
What are the different types of transfer switches for RV?
Transfer switches vary in manual and automatic. The types of transfer switches for RV depend upon the voltage needed. They can range from 30 amps to 100 amps.
And if you want to go for higher power, you can find one from 2KW to 20KW depending on your needs.
How does an RV automatic transfer switch work?
Transfer switches that are used in RVs prioritize generators. Usually, the switch will be connected to shore power even when no power is present.
But when there's a voltage detected on generator inputs, it will drop to the shore power. These switches are made so that only one input can be connected simultaneously; this prevents any hazardous conditions.
Where is the transfer switch in an RV?
A transfer switch is positioned right before the breaker panel in the RV, hidden inside a cabinet or on the wall behind some object like the refrigerator.
How big of an RV transfer switch do I need?
You will need to calculate the load of your generator used in the RV, and for that, you need to match the largest outlet of your generator to the transfer switch. This will help you get the transfer switch of the size your RV requires.
How do I choose an automatic transfer switch?
The best way to choose an automatic transfer switch is to know your requirements. First, check how much load your generator has.
Then, make sure it can supply current for a reasonable amount of time, like 3 to 4 hours straight. Also, the current rating should match the use by the main breaker.
Conclusion
Leaving the comfort of homes is a significant accomplishment. It gives you enough time to think about yourself without any worries. But, of course, this can quickly change if you don't prepare enough.
So, we recommend you get yourself an RV transfer switch for backup power. So, that fun can carry on even when power runs low.
Now, before getting one, read the whole guide thoroughly. And jot down essential points off it. So, when you go out to get a transfer switch, you won't be fooled by the salesman.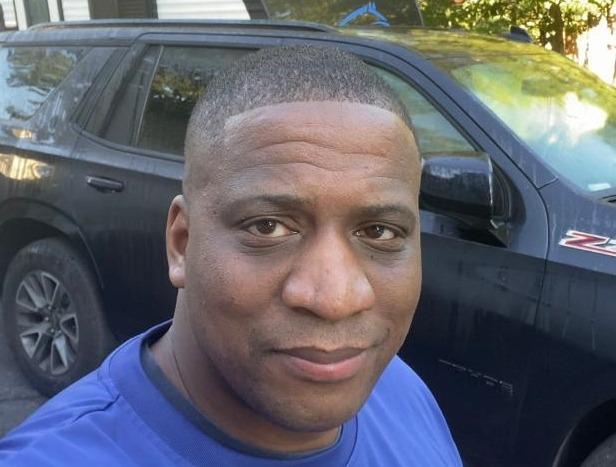 I`m a current Law Enforcement Officer working within the Counterterrorism Bureau in New York State. I have been Camping for over 20 years. My styles of camping include tent, car, truck, van, and RV travel trailer. I have a YouTube channel where I teach all types of camping with an entertaining method: https://youtube.com/@TheSmallsRVAdventures