How Much Pop-Up Campers Weigh?
The modern-day pop-up campers are quite lightweight. They might not come with all the amenities, but they are good enough for the comfy outdoors.
Pop-up campers can vary in weight and size, just like a normal fifth wheel or a travel trailer. If you are looking for a hard-side pop-up trailer, it can weigh around 1200 lbs to 2700 lbs. Those pop-up style campers can range from 1300 lbs to 3700 lbs. Some pop-up trailers come with sports styles and range from 1700 lbs to 3400 lbs.
In this guide, we will highlight some of the essential aspects of these pop-up campers and how they contribute to their overall weight.
What Do You Need to Know If You Want Before Buying?
To understand this, you need to determine a few right basics associated with your pop-up trailer. First, you have to determine your trailer's gross vehicle weight rating, also called the GVWR. Next, you need to understand the concept of this weight rating.
CCC – Cargo-Carrying Capacity
There is another rating called cargo-carrying capacity, which refers to the overall weight of the available fresh water, other optional equipment and accessories, and cargo.
GAWR – Gross Axle Weight Rating
This is the gross axle weight rating, and it's the maximum weight that includes all cargo that the axle of this trailer can support.
UVW – Unloaded Vehicle Weight
This is called unloaded vehicle weight, and it deals with the typical weight of your trailer when it is delivered to you by the manufacturer. This weight includes axle, hitch, or tongue weight and a full liquid propane tank.
GVWR – Gross Vehicle Weight Ratio
The gross vehicle weight ratio also includes the tongue weight and the total weight of the vehicle's carrying capacity. This number has the weight of passengers, pets, and cargo.
Can Your Current Vehicle Tow a Pop-up?
To find the answer to this question, you need to check your vehicle's tow rating from the owner's manual. You should not rely on what the salesperson is telling you about the pop-up trailer. If you don't have your car's owner's manual, you can use the VIN and call your local car dealer to check this out yourself online.
You cannot lower your vehicle's tow rating after finding the hitch weight and the UVW of your trailer. Hitch weight is also known as tongue weight, is what sits on your chalice from the trailer. It should remain between 9% to 15% of the GTW or gross trailer weight, which is the sum of UVW cargo and the trailer's hitch weight.
Most towing vehicles don't inform you about the exact towing capacity of the car. However, it is everything you are going to tow behind it along with the trailer's cargo.
For example, if your towing vehicle comes with a towing capacity of 3500 lbs and the UVW of your pop-up trailer is 2325 lbs along with the tongue weight of 243 lbs, your cargo is going to weigh around 932 lbs. So, two capacities include what is inside the trailer and your vehicle.
Tips for Pulling Your Camper the Fun and Safe Way
It is highly recommended that you keep a checklist of everything to avoid missing out or forgetting something. This way, you won't end up forgetting anything and finding out about it when you are right in the middle of the journey.
Check the pressure in your tires; otherwise, it will wear unevenly and result in a blow-out. Also, those propane tanks, camping tools, electrical cords, and any outdoor lights should all be in your gear and stuff, and you need to check that they are in good working order.
You also need to keep your weight restriction under check all the time. Many of the bridges come with weight restrictions written before crossing. You can also go for hiring the services of a ferry to board your camper. Just make sure that you check all your routes before traveling and ensure your pop-up trailer is the right option for that journey.
Average Weight of a Pop-Up Camper
On average, the weight of a pop-up camper is around 2000 pounds. This is the weight of a typical tent camper or even a hard-sided variant. There are other options available as well, and they can weigh around 3200 pounds.
Larger units that have a kitchen sink in them can weigh around 2000 pounds. But there are small pop-up campers available as well, and they can weigh around 600 pounds when they are empty. So, it's all about the overall size of the camper and what sort of cargo it has.
If it is going only to have some bedding and supplies, it's not going to weigh much. But if there are gas tanks and bikes there, the trailer will consider much more.
The Size of Your Camper
The size of your computer is also going to count towards its overall weight. So, the bigger the pop-up camper, the more it will weigh, and it will also have an increased carrying capacity.
Smaller campers are lightweight and also come with a smaller carrying capacity. So, the size of your camper is going to impact the overall weight of your pop-up camper directly
Hitch weight
As we have mentioned above, what is there on the hitch or tongue that the trailer has to connect to the towing vehicle also has a weight.
Now, when you calculate your vehicle's overall towing capacity, you need to include this in the number. So, this is important. Otherwise, your vehicle will have to deal with some unwanted wobbles.
Maximum towing capacity
You should not exceed the overall towing capacity of your towing vehicle. This will make your pop-up trailer wobble behind the wheel, and you might end up in an accident.
To calculate the towing capacity, you need to include both the weight of your trailer and your hitch and the cargo inside the trailer and the cargo inside the towing vehicle. And it should not exceed the total towing capacity of your vehicle.
Fuel efficiency
If you put too much weight behind your towing vehicle, it will negatively influence the fuel efficiency of your vehicle. With too much weight, the engine will be dragging more than it should, consuming more gas to fulfill the job. This will also have a negative impact on your tires and their wear.
FAQs
How much does a 20 ft pop-up camper weigh?
Pop-up campers that are 18 to 22 feet long can weigh anywhere between 2500 lbs. to 2750 lbs. Therefore, a 20 feet pop-up trailer will average around 2600 pounds of dry weight.
Can you tow a pop-up camper with a car?
Yes, you can tow a pop-up camper with a car, but it needs to be mid to full size based on the weight of the pop-up camper. So, check the overall towing capacity of your vehicle as well to be sure.
How much does a pop-up trailer cost?
Pop-up trailers are the lowest in price based on the amenities that they have among all trailers. New pop-ups can range between $10,000 to $20,000, but it highly depends upon the size and model.
How do I know how much my camper weighs?
You need to check the owner's manual of your pop-up trailer, and it will provide you with all the details about your trailer. Its weight is also given on one of the doors of the trailer.
Does towing capacity include passenger weight?
Yes, the towing capacity comprises passenger weight, cargo, and the weight of the vehicle itself. This is the weight of the trailer before it is attached to the towing vehicle.
Conclusion
Gone are those days when you have to deal with those large-sized trailers. These pop-up trailers are pretty good for space and are as comfortable as any other trailer. With the development and new design, manufacturers include more and more amenities into these trailers.
This is precisely why they are becoming more popular than ever. So, there are different options for you to consider when it comes to weight. You must go for a pop-up trailer according to your vehicle's towing capacity, and everything will be fine on the road.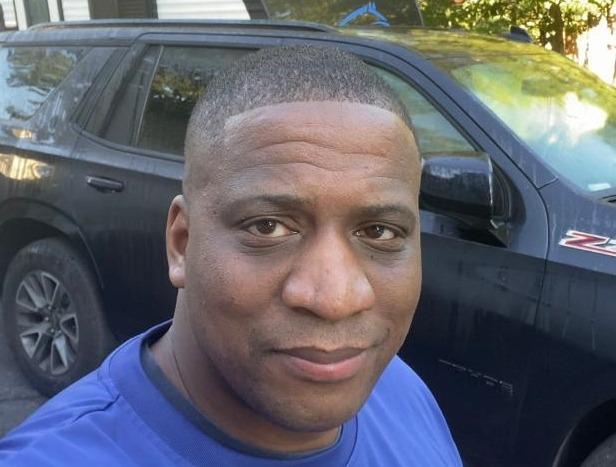 I`m a current Law Enforcement Officer working within the Counterterrorism Bureau in New York State. I have been Camping for over 20 years. My styles of camping include tent, car, truck, van, and RV travel trailer. I have a YouTube channel where I teach all types of camping with an entertaining method: https://youtube.com/@TheSmallsRVAdventures