Top 7 Best Trickle Chargers For RV Battery [Buying Guide]
Anyone who owns an RV can tell you how fragile the battery is. Overcharging, overvoltage, and even the wrong temperature can ruin a battery.
But that's precisely what trickle chargers are made for. Designed to charge your battery very slowly, trickle chargers are powerful enough to revive dead batteries. And the best part is that many of them extend battery life and prevent sulfation.
Product Name
Image
Pros
Price
NOCO GENIUS10 10-Amp
Versatile battery charger.
Revives dead batteries.
Force Mode for manual charging.
It prevents over and under-charging.
Automatically detects battery sulfation.

Check Price on Amazon

Schumacher Battery Charger
Suitable for kick-starting engines.
100% automatic current regulation.
Safe and reliable.
Reverse-polarity protection.
Versatile application.

Check Price on Amazon

LST Trickle Battery Charger
Versatile application.
Desulfation battery.
Protected against overheating and short-circuiting.
Faulty battery indicator.
Intuitive LED charge indicator.

Check Price on Amazon
With that being said, it's not easy finding a reliable trickle charger. That's why we gathered 7 trickle chargers for your RV and reviewed them one by one.
Best RV Battery Trickle Chargers
Designed to deliver more power in a smaller size, the NOCO GENIUS10 is one of the best trickle chargers for cars and RVs. With a wide variety of applications in flooded gel, Li-ion, and AGM batteries, the GENIUS10 is the best traveling companion.
What sets the NOCO aside from other battery chargers is, it can revive dead battery cells. The NOCO outputs as little as 1A to slowly charge your battery.
But that's not all.
It can also charge batteries at 0V, though you'll need to do so manually. Additionally, this charger automatically detects any sulfation inside your battery. And it restores lost performance. So, consider it as a battery maintenance kit.
This is the newer version of the NOCO GENIUS10 that's 115% more powerful and 17% smaller. In addition to that, it's a charger for all climates. The inbuilt smart circuit prevents over and under-charging and maintains the efficacy of the charge.
The only problem is that the instructions manual is a bit vague. And using the battery has a bit of a learning curve.
Pros:
Versatile battery charger.
Revives dead batteries.
Force Mode for manual charging.
It prevents over and under-charging.
Automatically detects battery sulfation.
Cons:
If you want a smart battery charger and testing kit, try the Schumacher SC1281. It's an all-in-one 12V and 6V battery charger that's 100% automatic and doubles as an alternator tester.
This charger is compatible with most battery types. And that includes AGM, deep-cycle batteries, and gel batteries.
If you need help starting an engine, the Schumacher is the right choice for you. Featuring a 30-amp quickstart and a 100-amp jumpstart, it immediately kick-starts your truck or SUV. And the best part is, the whole process is automatic. Internal regulators and microprocessors automatically adjust the amperage. And they keep the voltage at a steady level.
With that, the Schumacher also features reverse polarity protection. In addition, the charger will shut off if the clamps are incorrectly connected.
One major issue is that the system registers 12V batteries charged below 6V as 6V batteries. You can avoid it by charging the battery to up to 10V on the 100A jumpstart. You can't turn the auto-detection off, unfortunately.
Pros:
Suitable for kick-starting engines.
100% automatic current regulation.
Safe and reliable.
Reverse-polarity protection.
Versatile application.
Cons:
The LST Trickle Battery Charger is the best choice for reviving fully-drained 12V and 6V batteries. This is a highly versatile battery charger. It can charge automobiles, motorcycles, lawnmowers, ATVs, RVs, snowmobiles, scooters, and even boats.
Unlike most other 4-stage chargers, the LST makes use of 5-stage charging. In this type of charging, there's an extra stage that helps to desulfate the battery. Thus, the LST not only charges but maintains and cleans the battery as well.
To protect your battery during charging, the LST charger includes many safety features. With this charger, you get overheat, overload, overcharge, overvoltage, and reverse polarity protection. In addition, the housing of the charger itself is dust and water-resistant, so it won't short circuit.
Additionally, an intuitive LED indicator shows the active battery charging level and a few other diagnostics. Plus, there's a faulty battery detector. However, the charge indicator only indicates when your battery is charged either below 50% or above. A meter would've been better, but the information is still valid.
Pros:
Versatile application.
Desulfation battery.
Protected against overheating and short-circuiting.
Faulty battery indicator.
Intuitive LED charge indicator.
Cons:
Does not indicate the exact level of charge.
Foval's Automatic Trickle Battery Charger is a complete 4-stage charger for AGM and lead-acid batteries. It also works on flooded and sealed batteries that require little to no maintenance.
Hooking up the battery to the charger is a piece of cake, thanks to the Quick Disconnect Harness. And once connected, the charger automatically manages the battery's health and regulates power.
It works in 4-stages: Initialization, Constant Current, Constant Voltage, and Float. In simpler words, you get the maximum charge in the fastest time without risking damage to the battery. And if you hook it wrong? Don't worry. The Foval battery charger features an in-house reverse polarity protection circuit.
One of the main features of this charger is the Infinite Sequential Monitoring (ISM). This allows the charger to respond to the battery's requirements in no time.
However, this charger is not for long-term storage use. It can only stay on for 90 to 200 minutes, so if your battery charges slowly, this isn't for you.
Pros:
Quick connecting and disconnecting.
Clean and efficient power supply.
Reverse polarity protection.
Readily adapts to battery requirements.
Maximum charge with no damage.
Cons:
Not for long-term storage.
Adakiit is a 2-in-1 battery smart charger and maintainer. It's the best choice for 6V and 12V lead-acid, gel, and AGM batteries.
When the power enters the charger's input, it passes through 8 stages of purification before entering your dead battery. To cut to the chase, these stages purify the power exiting the charger and maintain the battery. Thus, the charger prevents sulfation and ensures a longer battery life.
What's more, is that the Adakiit is protected from overvoltage and overheating. And when you connect the jumpers the wrong way, the charger automatically shuts down. In other words, your battery remains completely safe.
For your convenience, the Adakiit features a bright LCD screen that shows the current charging level. And the screen stays on even when the charger is in maintenance mode.
Unfortunately, for a charger, this protects against battery damage. Therefore, it's not all that great in bad weather. However, bad weather performance is vital as you never know when your battery will die out.
Pros:
8 stages of purification and maintenance.
Protected from overvoltage and overheating.
Reverse polarity protection.
Bright LCD screen.
Works on most batteries.
Cons:
Not very good in bad weather.
If you're looking for a compact car battery charger that's ready for the road, try the BUDDYGO. Designed to be lighter and more powerful, the BUDDYGO provides clean and safe energy to your vehicle.
It features a special Pulse Repair mode. This helps get rid of sulfation and acid stratification, which extends battery life in the long run.
But that's not all.
The BUDDYGO has an automatic 12V or 24V battery detection. And it automatically monitors the voltage, current, and temperature. Unfortunately, it's not recommended for 6V batteries.
But it is protected from the outside elements. It's made from ABS plastic, which is flame-retardant and electric shock-proof. So, battery repairs and starts in bad weather are never too difficult. Of course, it's not recommended to use in the rain. But a bit of heat or wind won't get the best of it.
Aside from that, it features overheating, over-current, open-circuit, and reverses polarity protection. Additionally, you get short-circuit protection. In a nutshell, it's a safe product to use.
Pros:
Automatic battery detection.
Maintains battery health.
It is protected from dust, fire, and shock.
They are protected from overheating.
Provides safe and clean energy.
Cons:
CTEK is a safe and reliable piece of equipment capable of charging batteries of up to 110Ah capacity. In addition to that, it doubles as a battery maintainer for batteries as capacious as 160 Ah.
One of the most significant advantages of owning this charger is the weather protection. It's safe to use outdoors, even in the extreme dust and temperature. In addition, it's been developed and tested multiple times over in Sweden. So, you know it's a reliable choice.
Use the CTEK to revive dead batteries and keep live batteries in good shape. The charger not only shows you how much the battery has been charged but how long it will take too. And with the large MODE button, you can choose between Normal, AGM, and Recond modes.
The Recond mode is a special mode for reconditioning the battery and restoring battery life.
Unfortunately, it's only for 12V batteries. And the compatibility range is relatively narrow. But otherwise, it's a great choice, especially since it shows how long your battery needs to charge.
Pros:
Protected against temperature and dust.
It shows how long the battery will take to charge.
3 convenient smart modes.
Reconditions old and dead batteries.
Suitable for 110Ah batteries.
Cons:
How to Choose the Best Trickle Charger for RV Battery?
Capacity
The first thing you must check is the capacity and rating of the charger. Most trickle chargers have a meager current output of between 1 and 3 amperes. However, some may provide up to 10 or even 100A, which can be used to jumpstart a starter motor.
Battery Type and Specifications Monitoring
Next, confirm that the charger is compatible with your battery. In this regard, there are two things to look at: the voltage specification and the chemical compatibility.
First, check the voltage rating. Make sure the trickle charger is compatible with the voltage of your battery. Most trickle chargers can charge 6V, 12V, and 24V batteries.
Then, look at the battery chemistry it's compatible with. Examples of different battery chemistries are lead-acid, AGM, gel, Lithium-ion, and Lithium-polymer. Hopefully, you won't have to do the guesswork, as your battery will already mention its type.
Maintenance vs. Fast Charging
Fast charging any battery will have some negative aspects. First, you run the risk of shortening the battery's life.
Battery maintenance, on the other hand, is a much safer way to charge your battery. Also known as trickle charging, it slowly charges your battery. This prevents off-gassing and elongates your battery's life.
Fast-charging is not all that bad, though. When you're stuck outside with a dead battery, you'll need a faster charger. However, if you can charge your battery overnight, use a trickle charger. It'll save you from a whole lot of damage and regret later on.
Charging Speed
Another important consideration is charging speed. Now, on a trickle charger, slow means good. But most people can afford to go a little faster.
Most trickle chargers' output is about 1 to 3 amperes, which is slower than fast chargers. Fast chargers output up to 50 amps.
While amperage decides how fast the battery charges, another factor comes into play: battery health. It'll take a lot longer to charge a 50% charged battery than an 80% charged one.
Reliability
Lastly, consider the reliability. How well does the charger put up against the weather? People who live in hot climates or want to charge their battery through the winter will wish for a temperature-resistant charger. Chargers are most certainly not waterproof, but a bit of splash-proofing always comes in handy.
FAQs
Can a trickle charger ruin a battery?
No. If the trickle charger has adequate overheating and overcharging protection, you can leave it on all the time.
Can you leave a solar trickle charger on all the time?
Yes. Much like regular trickle chargers, these can be left on all the time, provided they have adequate overcharge protection.
Is a battery maintainer the same as a trickle charger?
Not necessarily. Battery maintainers prevent the battery from losing charge if it's not in use. However, trickle chargers only charge the battery very slowly.
What does an RV battery trickle charger do?
Trickle chargers slowly charge the RV battery to avoid overheating and off-gassing.
What are the best and most trusted brands of RV battery trickle chargers?
Noco is one of the best and most reliable brands out there. But you can also try Schumacher and LST.
Conclusion
There you have it. Trickle chargers are miracles. They bring your dead batteries to life and maintain you at optimal health. For RV owners, this means a battery that's always backed up by a clean and safe source of power.
If you want a reliable trickle charger, nothing could be better than the NOCO GENIUS10. It outputs a minimal amount of current and protects the battery from overcharging. In addition, the charger is 115% more potent than its predecessor and survives the toughest weather conditions.
So, what are you waiting for? Buy a trickle charger for your RV and bring your dead batteries to life!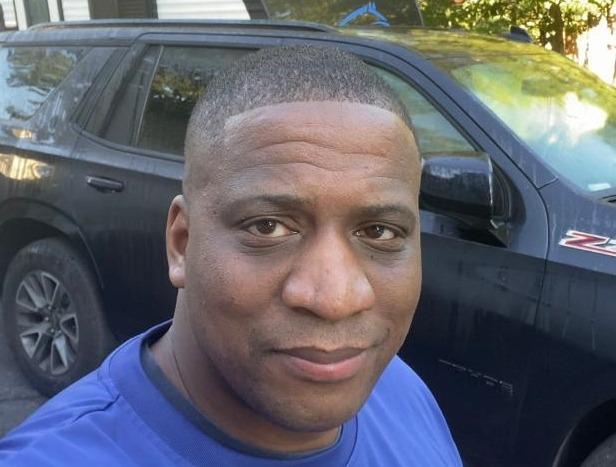 I`m a current Law Enforcement Officer working within the Counterterrorism Bureau in New York State. I have been Camping for over 20 years. My styles of camping include tent, car, truck, van, and RV travel trailer. I have a YouTube channel where I teach all types of camping with an entertaining method: https://youtube.com/@TheSmallsRVAdventures