VanSpace 3D vs SketchUp: Which Software is Better?
Imagine designing your dream van yourself, without any design experience required. Sounds like a dream come true!
There are tons of van design software available online. But the most used and talked about software are Vanspace 3D and Sketch Up.
These 2 software products are excellent to help you design your dream van and create the best-customized design you want.
They'll save you tons of time and money.
Both are not that expensive. You can invest in this software and then make changes later.
You should first try to get an idea before actually doing the conversion.
As these two are the best van design software currently available, people will find it difficult to choose the best they need.
So, in this article, we are going to review Vanspace 3D vs Sketch Up and find out which one is better. Check it out.
Vanspace 3D
Vanspace 3D is the most prominent and popular van design software in the market.
It's the only software that lets you convert your ideas into a real-life vehicle.
With its intuitive design, you don't have to be an expert to plan and build stunning van designs in minutes.
You just need to choose from a wide range of products, drop them where you want them, and watch your van come to life before your eyes.
Most vans can be customized, resized, and moved to any location. They come in different sizes and can be customized to fit your needs.
With its user-friendly interface and advanced features, Vanspace 3D enables you to transform a vision into reality.
It's the most advanced 3D software for camper vans, allowing you to add and remove windows, doors, and seats in real-time as you design your dream camper van.
See also: Detailed Vanspace 3D Review
Features
One hundred plus templates of popular van models.
One hundred plus furniture and components that are easy to customize and resize.
A lot of colors and designs
Unlimited design possibilities for floor, walls, and spacing.
Custom floor plan for any camper van or bus.
Pros
Simple to use and very easy to drag and drop
Does not require any previous experience.
A native Mac application, available for both Windows and Mac as a desktop app.
You can easily export designs with layout measurements.
Offers first-person perspective view.
Cons
No free version is available.
No Android or IOS app.
Price
You can get Vanspace 3D for $37 today and get unlimited access for one year. You'll also receive the free Vanspace tools.
If you want to purchase Vanspace 3D for a lifetime then you have to pay only 17$ more. That's not all, with each license, you'll get free tools like:
Free budget tracker calculator.
$4984 van build revealed.
E-books from full-time camper experts.
You can download pre-designed van layouts.
Access to Vanspace 3D Facebook community.
How can I use Vanspace 3D software?
There are many types of vans, so choose the type that's right for you.
There are hundreds of template designs available for your van.
Drag and drop the required components into the page in the order that you want them to appear.
Vanspace 3D is a very popular program that allows you to create your room and design it as you like. You can choose pre-made furniture for your room, or create it yourself.
This will help you design the perfect van for yourself before you build it. You can change the size, texture, and colors of different components.
Take a first-person 3D view and look for hidden spaces, adjustments, and then move to the next step.
After you've created your design, you'll be able to export it. This is done in Vanspace 3D software.
You can share it with your friends and even hire an agency or van brand to start modifications.
Sketch Up

There is many camper van design software on the list, including Sketch Up, which was developed by Brad Schell and Joe Esch.
The software company behind Sketch-Up was founded in 1999.
Now Sketch-Up was purchased by Trimble and is offering a free version with a lot of plugins and extensions.
Sketch Up is a 3D modeling software that allows users to create, view, edit, and share 3D models.
This software is available for Windows and Mac systems.
Sketch-Up is the best choice for 3D modeling of the van and other pieces of equipment if you need it for a specific project.
You need to learn Sketch Up and design your van interior from the beginning. Let's check the features and functionalities of Sketch Up van conversion.
Like Vanspace 3D it does not come up with any pre-made layouts. So you need to start from the beginning.
Features
You can add plugins and extensions.
Superb 3D visualization.
Good animations.
Interoperability.
You can choose objects and other components.
Great details and design communication.
Pros
Available for both Windows and Mac.
You can get 30 days free trial.
You can use the web version for free.
Accurate and precise measurements.
IrisVR to check your camper van design with mixed reality.
Cons
Difficult for beginners.
Complex designs.
Not easy geometry.
The free version has limited features.
Price
SketchUp 3D is an easy-to-use software that comes with many useful features. Depending on the usage it costs you somewhere around $119 to $299.
If you are a student you can take advantage of it. You can get this software for a low price if you are a student.
How can I use Sketch Up 3d Software?
Camper van design software is quite different than other campervan design software. Here's how to use Sketch Up to design your camper van.
If you are a beginner, you can go for the web version. It will help you to know how to use it and what you have to do to get the desired result.
It's best, to begin with, interior design. Interior design is the area where most of us want to create something unique, something we want to live in for a long time.
There are some key components in the header ribbon-like geometrical shapes etc.
Learn how to draw geometric shapes using basic geometric components.
After you have learned to use the ribbon tools and geometric functions, you will want to learn about the control of the movements.
You'll learn how to change views and tools like pan and orbits.
After learning all these segments try your first van design on Sketch Up.
VanSpace 3D vs SketchUp: Which Software is Better?
The main difference between Vanspace 3D and Sketchup is that Vanspace is actually created for designing campervan layouts.
SketchUp is a great tool but doesn't have any pre-made designs and you must start designing everything from scratch.
However, Vanspace doesn't have a free trial like SketchUp so that's a drawback.
Both have their own merits. But VanSpace 3D is a lot more user-friendly than SketchUp. It has an easier learning curve as well.
SketchUp is great for creating models and making them look professional. VanSpace 3D is great for making realistic models. They were not too expensive either.
Overall, Vanspace 3D is a better software for camper conversions just because it's easier to use with the pre-made templates.
FAQ
Is the Vanspace 3D software legitimate?
Yes, Vanspace 3D is legitimate software.
Vansapce is a cheap drag and drops software that allows you to design your camper van. It's affordable and comes with all custom RV components, such as writing, plumbing, furniture, etc.
There are several 3D design software, but they are expensive and difficult to use.
What are Vanspace 3D-free alternatives?
There are no free alternatives to Vanspace 3D software. This is the most trusted software by numerous campers.
Should I go with Vanspace 3D or pick any other?
It depends on what you are looking for. I would suggest Vanspace 3D because it is the most popular and easiest to learn.
Others are better suited for certain purposes.
Conclusion
The truth is, it doesn't matter which software you use. What matters is how you use it. And you can get that by asking yourself the right questions.
VanSpace 3D is great for several things. First, it's easy to use. There are no learning curves. I think the interface is pretty intuitive.
It has a lot of great tools to help you create projects, including the ability to import images and other objects from your computer.
While Sketch Up is free to use with the web version it requires a lot of time to learn. So, overall if you are a serious designer and looking for a great camper van design software then Vanspace 3D is the best bet you can get.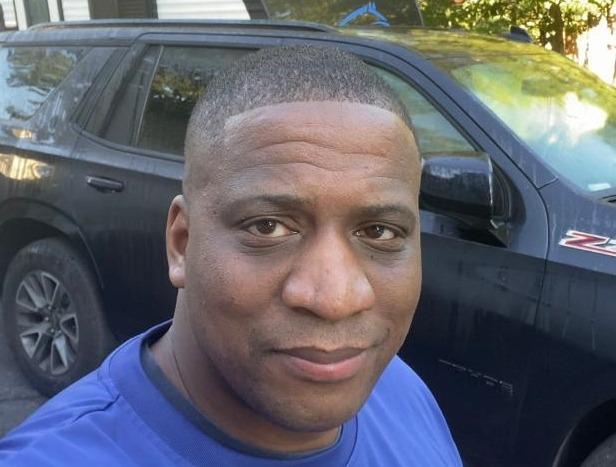 I`m a current Law Enforcement Officer working within the Counterterrorism Bureau in New York State. I have been Camping for over 20 years. My styles of camping include tent, car, truck, van, and RV travel trailer. I have a YouTube channel where I teach all types of camping with an entertaining method: https://youtube.com/@TheSmallsRVAdventures