Is There Any Vanspace 3D Alternative for Designing a Campervan Layout?
The Van Design Software market is growing at a steady rate. With the rise of social media, the number of users visiting design software websites is increasing as well.
The only problem is, the current software tools are not easy to use and don't provide enough flexibility to create the kind of design that is needed by the user.
Designing a new vehicle can be a daunting task, whether you are building it from scratch or enhancing the look of a vehicle you already own.
Vanspace is the most powerful and easy to use 3D CAD (computer-aided drafting) software available on the market. Van Space is a 3D modeling tool that allows you to create and edit virtual models of your vehicles.
It's a bit of a hit with the automotive industry. However, it's also very expensive. But it's a must-have for every serious 3D designer.
If you're looking for a more economical alternative, we've compiled a list of the best alternatives to Vanspace 3D.
In this article, we will present some of the best and easy-to-use alternatives to Vanspace 3D.

Sketch-up is a van design software that is widely used next to Vanspace 3D. This software company was founded by Brad Schell and Joe Esch in the year 1999.
First, it started as a software company, and later in the year 2000, it introduced a 3D model that can be used by professionals and even students.
Later Trimble Inc a software company purchased Sketch up software. Now Sketch-up is offering a free software version with many plugins and extensions.
Also, it can be easily downloaded for both Mac and Windows.
Sketch-up is primarily used for interior and architectural designing and performs basic 3D modeling tasks. But the only difference you will find when compared with Vanspace 3D is the premade layouts.
Vanspace 3D comes with pre-made van layouts, but Sketch-up does not come with pre-made layouts. So you need to learn Sketch-up from scratch and start building your desired van layout.
Now let's check other features and functionalities of Sketch-up.
See also: VanSpace vs SketchUp
Features
Supports plugin features
Supports extensions
3D modeling capabilities
Great 3D visualization features
Good animations
Interoperability
Offers other objects and components but these are not as detailed as Vanspace 3D
Excellent details
Great design communications
Pros
Can be used on both Windows and Mac.
Provides you 30 days free trial.
You can use the web version for free.
Precise and accurate measurements.
Offers varieties of 3D model viewers like Cubits, Kubity, Sketch up viewer, VRcollab Lite, etc. All these viewers allow you to see your design through mixed reality.
IrisVR to check your design.
Cons
This is not for beginners.
Complex design terms and geometrical shapes.
The free version has limited features.
Doesn't have pre-made layouts
Price
If you want to use Sketch-up for free, you need to use the web version. Also, it depends on your usage.
It offers two plans. One is personal and the other is professional which ranges from $119 to $299 per year.
These are not only the plans. If you are a student you can benefit from it by purchasing at a lower cost.
How to use Sketch-up 3D software?
When compared to other campervan design software Sketch-up seems a little bit different. When using this software you need to begin everything from scratch as pre-made layouts are not available.
So, let's check the steps on how to use Sketch-up 3D.
First, download the software if you want to use an application. If you want to use it on the website, head out to the website and start your work there.
First, prepare the workspace. Now begin with the interiors as most people design the interiors only.
Check for the important tools and components to start the designing process.
Now get familiar with the geometric components like circles, rectangles, lines, etc.
Once you are familiar with the geometric tools and their functions, take control of the movements. You can use different geometric components in your design.
With these geometrical components, design your van layout first.
As you are using this for the first time it will take time to learn things. Once you are done you can design unlimited layouts.
This is the second most used van design software after Vanspace 3D. It is a free and cloud-based conversion software.
This software was founded by Kai Beckman and Mikko Mononen who are Google engineers.
In the year 2013 Autodesk announced that they are going to acquire Tinkercad Software. Before acquiring, Tinkercad was an online software with basic 3D features and entry-level features.
Later Autodesk added many features like AI, coding, AR, electronics, etc. After adding all these features Tinkercad became a great campervan design software.
These are the features that are offered by TInkercad:
File exportation
Project sharing
Data protection
Pros
Web or cloud-based design platform
Free of cost
Can complete your design quickly
Friendly interface
Easy to use
35 million global users
Great customer support
Cons
Need to design everything from the scratch
It depends on the internet to work as it is a cloud-based platform
Zooming or pan will be complicated sometimes
Price
Tinkercad is free of cost, so there is no need to pay.
How to use it?
First, visit the website.
Use the required shape to design the layout you want. You can also use existing shapes.
Adjust the shapes according to your comfort. You can use a ruler to measure your shapes.
Once your design is completed, combine them to make it meaningful.
FAQ
Sketch up, Tinkercad or Vanspace? Which one is the best?
When it comes to features and functionality SketchUp and Tinkercard are basically the same and work pretty well.
But when it comes to van design software most people prefer Vanspace 3D.
Simply because it has built-in van designs and is the easiest to use.
See also: Vanspace 3D Review
Conclusion
Even though these are good software and widely used they cannot be compared with Vanspace 3D as it is premium software that offers all the features, plugins, and extensions.
So, your first choice for a van design shall be Vanspace 3D. If you don't have enough budget you can try others.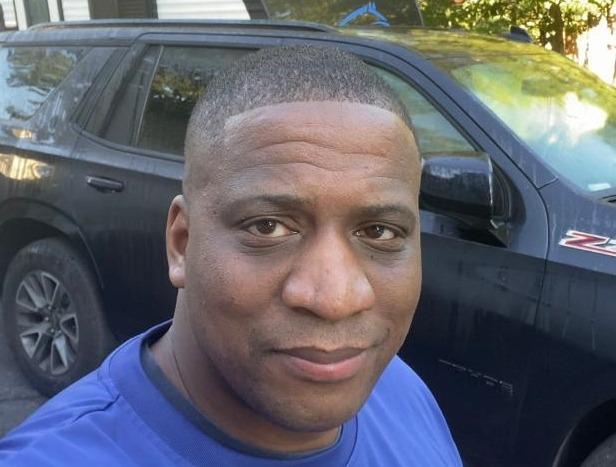 I`m a current Law Enforcement Officer working within the Counterterrorism Bureau in New York State. I have been Camping for over 20 years. My styles of camping include tent, car, truck, van, and RV travel trailer. I have a YouTube channel where I teach all types of camping with an entertaining method: https://youtube.com/@TheSmallsRVAdventures