Van Life Essentials – What You Cannot Life Without
Once in a while, you may want to take your camper on the road for several days for an epic adventure. Before setting off, there are some basic van life essentials you require to make your stay in motorhome comfortable as you would enjoy in your regular home.
However, as much as you require these essentials, they can only be shortlisted based on the capacity of the camper. Some of the gears described in this article have been tested and wisely declared to be van life essential by camping enthusiasts.
Van life packaging list may be stressful to develop because there are numerous basics wondering whether to enroll in the list or leave them behind during your travel time.
An important aspect to remember while developing the list, only carry items you use and sincerely cannot live without. So let's find out what items are in my van life essentials.
My List of Van Life Essentials
This article groups the items in terms of their usage; kitchen, bathroom, bedroom, electronics, safety, outdoor, clothing, and extras.
Kitchen Van Essentials
One of the basic things to carry along is a cooking stovetop which will give you the freedom to cook all your meals from your van saving you the cost and time that would have incurred if you opted to go for fast foods.
All you need to ensure is that the van is well-ventilated allowing fresh air to get in.
For quick preparation of meals, you cannot afford to leave the instant pot. The pot will make rice under 20 minutes, roast your beef, make yogurt, and fry your beans within a very short period.
For basic utensils, you need to carry a drawer organizer. It will save you time as the basic utensils are carefully organized in a single location.
The organizer will also make your trip peaceful by reducing the rattling made when the van drives through a rough road or cut a curvy corner. The organizer if well planned will fit in cooking, eating and drinking utensils.
Water is life and no life can do without it. Water storage and water bottles are therefore basic items to list while packaging for a road trip.
During wee hours when the weather is chilly, you may want to make coffee to warm you. Therefore while packing for a trip don't forget to fit in a coffee maker.
Bathroom Essentials
Brushing your teeth is an activity you cannot go a day without, therefore for personal hygiene whether you are on a trip alone or as a couple remember to carry with your toothpaste and toothbrush.
Going to the toilet is a small price every life on earth has to pay for being alive. Portable toilet and toilet papers are van life essential one cannot do without.
After a long warm day of camping, a shower is among the coolest thing you want to make you feel comfortable and peaceful.
Finding a shower is tricky and therefore a portable shower, shampoo, bio-degradable soap, and a towel will just do fine when you pop them in your van.
Bedroom/Living Area Essentials
Getting the perfect mattress and pillow for your camper will make your resting time healthier and so much peaceful. To avoid neck and backache when you wake up in the morning, choosing the best mattress and a non-toxic pillow.
Based on how you sleep, either on your tummy or your back, there are specific pillows and mattresses designed for you. Amazon by far offers the best affordable prices for these items.
During cold winter nights, a woolen blanket will keep you warm. Serving the same function is a sleeping bag that will keep you warm against below-freezing temperatures.
A portable heater will also keep you warm and toasty during cold nights.
To keep your food and drinks cool, a portable refrigerator will work just fine. A van with a dual battery system will power up a 12 volts refrigerator keeping your food cool as well as getting ice when outside gets hotter.
Safety and Outdoor Essentials
To keep your van warm, you may opt to search for insulators. In addition, opaque insulators provide privacy inside the van therefore no need to worry about break-ins whenever you leave precious items one can see through the window.
Especially in colder climates or during winter seasons, insulating your van will reduce heat loss keeping it warm during the night.
When you get to a campground, it will be great if you have a camp chair set up around a fire. You will enjoy outdoor time in an easy way.
The chairs are very light and will fold right up taking up little space for storage in the van.
An outdoor table will help a lot especially when cooking, eating or playing board games. The table is easily foldable rendering it easy to store in the van.
Electronics Essentials
When natural sunlight goes out in the evening, you will require some light. If your van is not installed with a reliable lighting system, camp light will save you from the darkness.
The camp lights are easy to switch and consist of a small solar panel that relies on natural light during the daytime to charge the battery.
A solar portable is necessary while setting off for a road trip as it will keep your electronics powered up and ready to go. It contains several USB ports that will power your tech via cable. You don't have to worry about a dead battery again.
A portable Bluetooth speaker will make your life comfortable especially when listening to music or watching a TV show or a movie.
The speaker is audible enough and can even take them with you outdoor around the campsite.
Clothing and Extra Essentials
Wheel changing kit is an essential tool to always carry whenever one is on the road. In an instance where you have a flat tire with no changing kit, you may be stranded for hours before you get help.
Road maps, especially in very remote areas, may offer great help whenever one gets lost.
Obviously, you want your camping to be grate and never forgetful. Preparing for that will require you to put on the right attire for camping.
Weather and terrain blending boots, hats and sunglasses will make your trip memorable.
Conclusion on My Van Life Essentials
These items may not be absolutely essential to van life but they will definitely make your life more comfortable living in it. Simplicity, usefulness, and comfort are key features to look out for deciding which items to get in your van and which ones to leave behind.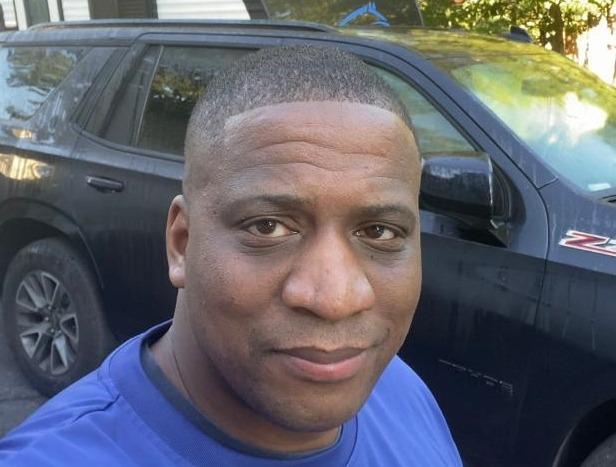 I`m a current Law Enforcement Officer working within the Counterterrorism Bureau in New York State. I have been Camping for over 20 years. My styles of camping include tent, car, truck, van, and RV travel trailer. I have a YouTube channel where I teach all types of camping with an entertaining method: https://youtube.com/@TheSmallsRVAdventures