5 Essential and Must-Have RV Kitchen Accessories
Space becomes of essence and a commodity especially if your camper trailer is a bit squeezed. With a lack of proper arrangement, the RV kitchen will feel so congested and may call for a concession.
Finding gadgets and accessories that do not take up too much space while at the same time providing luxury and conveniences in cooking, dining and cleaning utensils as you would enjoy back at home is key. (Well, let's be honest here, doing the dishes have never been a luxury but after all, you have to do it)
Determining which RV kitchen accessories to carry with you and which to cut calls for consideration of other factors such as the overall functionality, efficiency, and safety. With that in mind, here are my 5 favorite RV kitchen accessories.
1. Drawer Organizers
A drawer organizer will save a lot of time for you and your family as it will fit any utensils from spoons, kitchen knives forks, etc.
The organizer will hold the steel utensils still to avoid the rattling made when you drive through a rough road, hit a bump or cut a corner in a curvy road. This will provide peace and quietness desired to enjoy Mother Nature.
The organizer is very efficient and very affordable. The highly functional tray has features such as branded icons to help with the drawer organization.
The non-slip rubber feet ensure that the items stay fit in their place while the rounded corners allow easy use of and cleaning.
In terms of affordability, with as little as $15.00, you can get yourself, one Organizer, with six compartments. They are either wooden or plastics in nature hence should last a long time.
Recommended Product
2. Instant Pot
From making your yogurt, cooking perfectly-puffy rice to functioning as a pressure cooker and a steamer, an instant pot is all you need.
It is rated as among the best kitchen gadget as it has replaced slow cooker and rice maker Saving time and space.
Within an hour and a half, this pot will make a full-size beef or pork roast whether the meat is frozen, the pot will make it super tender, fall apart, moist pot roast.
If you love fried beans, definitely this accessory will wow you. Unlike when at home where you have to soak the beans overnight, with this accessory, under 2 hours you can make chili or refried beans. Isn't this amazing!
For rice lovers, under 20 minutes it will make a perfect batch of rice saving you the greatest resource of all, time, yes, you got that one right, time.
This accessory is multi-purpose given the number of appliances it has. Guess how many appliances it has, 9-in 1. From pasteurizing, cake making, cooking meals in minutes, definitely this is the best accessory for an RV.
Recommended Product
Instant Pot Duo 80 7-in-1 Electric Pressure Cooker
3. Coffee Accessories and Gadgets
If you are an early bird, then this are accessories you can never afford to miss in your RV. They are very convenient and efficient in that they take very little space and requires no electricity to function.
Their formation (stainless steel) offers a wide range of usage while relieving one's fear of the accessory breaking unlike if it was made of glass.
A coffee grinder which is part of the coffee accessories offer the extra function of grinding the coffee courser which takes less than a minute to grind enough coffee for an entire pot of French press coffee
The stainless steel French press is double-walled meaning it will keep your coffee hot for a longer time. The same accessory can also be used in making tea.
4. Toaster oven and Accessories
Healthwise, toaster ovens are safer than microwaves. Though the two will take up almost the same storage space in your RV, toaster ovens are multi-functional.
You can bake and roast in this toaster oven if you don't have the regular oven.
It will come with a set of several collapsible bakeware appliances and this will provide you with extra options when you want to bake.
Under $50.00 in Amazon, you can get your multi-purpose toaster oven. In terms of technology, its interior is designed to toast up to four slices of bread at a time while its curved interior makes room for a medium-sized pizza.
The oven can be used for either baking, toasting, broiling as well as warming the food. Its convenient removable appliances (crumb tray) makes it easy and simple to clean.
The countertop toaster oven comes with a baking pan ideal for broiling or when cooking running ingredients or melting cheese.
5. Induction Cooktops
C'mon it's not the ancient time when man discovered fire and used to cook with it, again you don't want to bring with you LPG gas with a cooker in your RV to make lunch or supper.
A portable induction cooktop countertop burner will do well for you.
It is lightweight and compact for easy handling and storage. It has a digital control panel, with built-in count-down digital timer with a 1-minute increment up to 170 minutes making it suitable to cook any food under limited time.
The induction cooktop has no open flames hence food will not burn.
Its glass cooktop burner makes it easy to clean. Cleaning is as easy as wiping the top with a damp towel.
Most of the induction cooktops have an auto-pan detection which will shut the unit automatically after 1 minute if no cookware is detected with a diagnostic error message system.
This makes the cooktop one of the safest cooktops.
However, the cooktop comes with its terms i.e. for you to use this induction stove, you need to use cookware with a magnetic bottom. This will require to carry with you a cast iron pan.
Choose Your RV Kitchen Accessories Wisely
There you have it, next time you want to hit the open road exploring new destination you know what to carry with you in your RV kitchen.
Extra counter and cupboard space to cramp all your household kitchen equipment are no longer necessary. You now know the right RV kitchen accessories to choose from.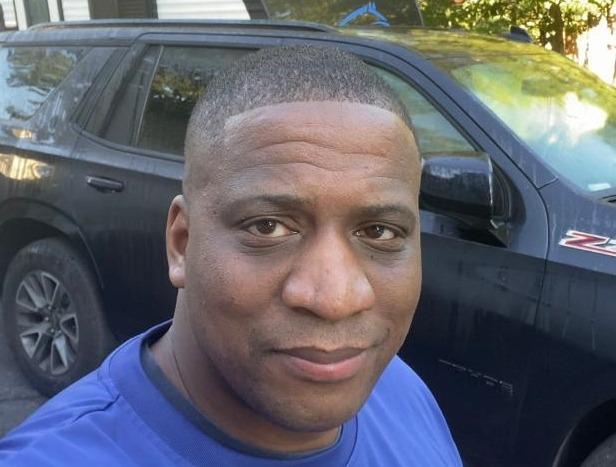 I`m a current Law Enforcement Officer working within the Counterterrorism Bureau in New York State. I have been Camping for over 20 years. My styles of camping include tent, car, truck, van, and RV travel trailer. I have a YouTube channel where I teach all types of camping with an entertaining method: https://youtube.com/@TheSmallsRVAdventures