Top 15 Tips For Living in a Camper Trailer
The American dream is becoming a bit more modern and cost effective. Many people are ditching their old lifestyle and living in their RV instead.
There are many reasons why people choose to live in a camper van or motorhome. The main one is that they want to enjoy their free time without the pressures and responsibilities of home life.
They want to be able to relax and do whatever they like.
This trend is growing because the cost of living has increased in recent years and many people are struggling to make ends meet.
It's easy to get into debt if you don't know how to manage it.
The second reason why remote work is becoming more common is because of the rise of the Internet. Rather than traveling to a physical location during the standard 9 to 5 hours, people can now work from home.
Many install Wi-Fi in their rig, as well, allowing them to live off-grid.
Boondocking is the newest craze in the RV world, and it's easy to see why. It's a free-spirited way of living that makes the most of what nature provides.
Camping is an affordable way to enjoy the outdoors. You don't need to invest in expensive equipment or be a professional. You just need to know a few basic rules and you can start camping right away.
RV life is an adventure that gives you a chance to experience new places while still having a home base. Read on to learn more about the 15 best tips for living in an RV full-time.
Best Tips for Living Full-time in Travel Trailer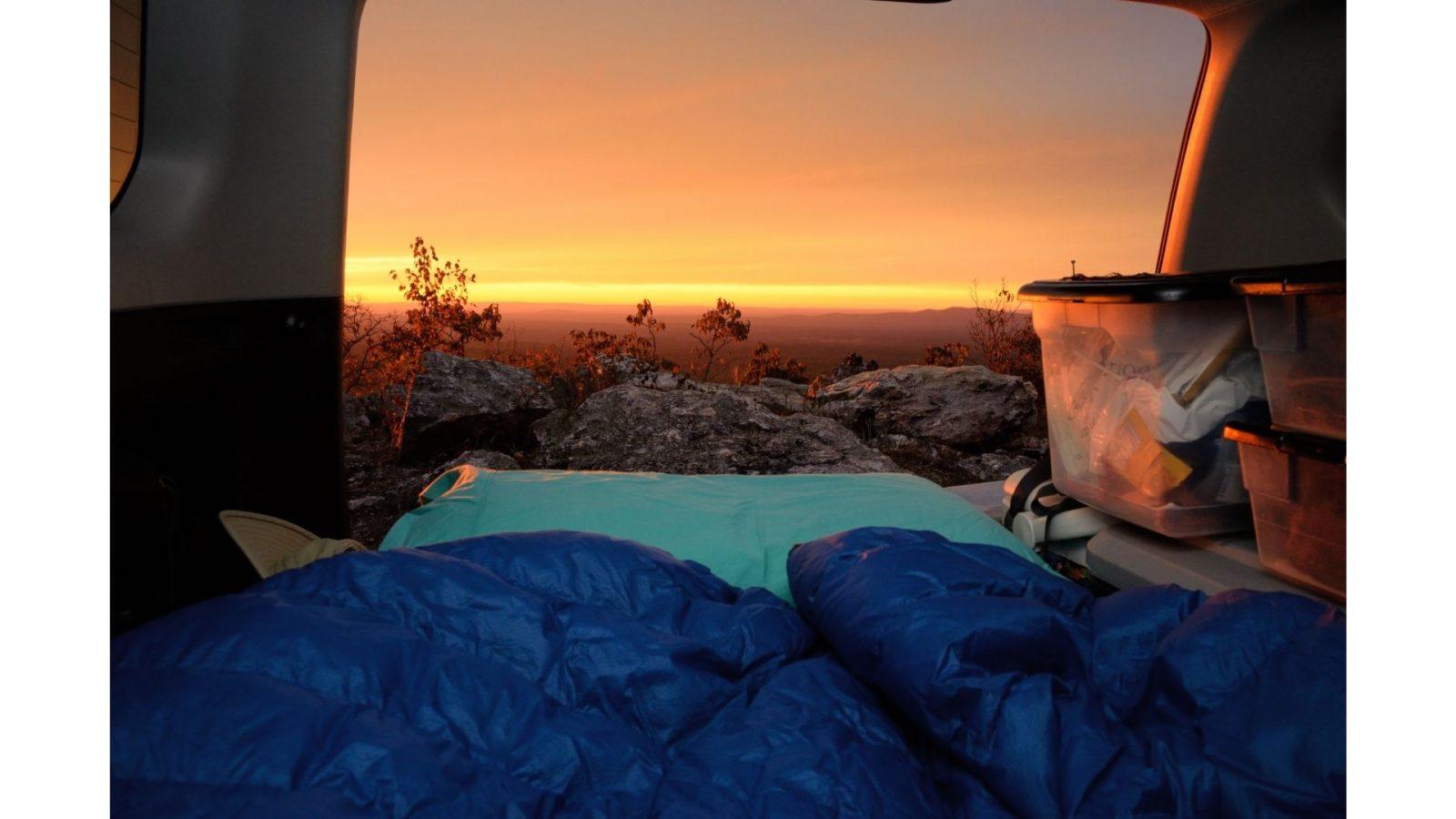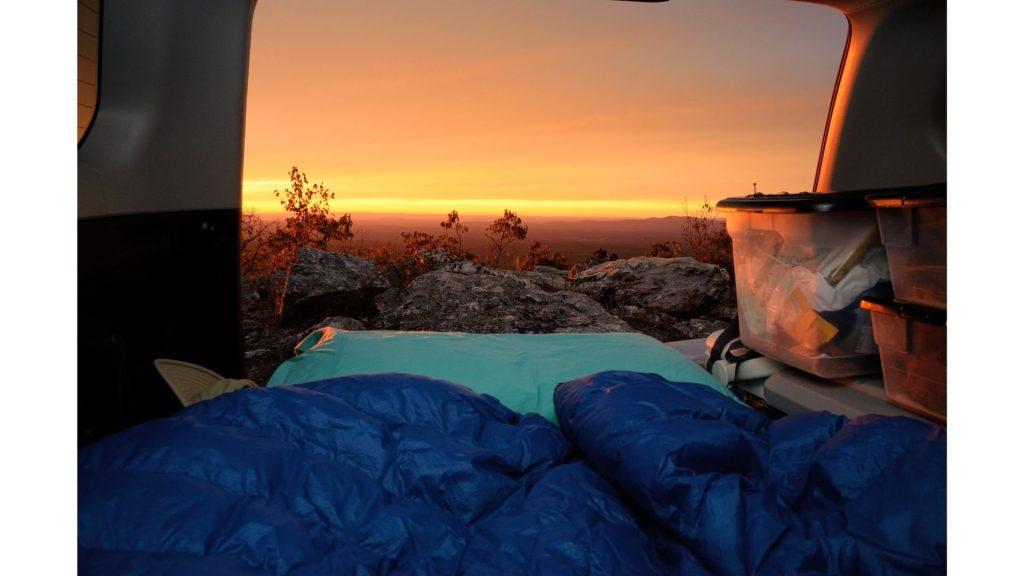 Find Out Why You Need To Go Full Time
There are many reasons why someone would choose to live in a motor home, but the transition into the full time lifestyle can be very difficult for some people.
Many of those who make this decision will find the process to be overwhelming, but if you follow these tips, you can get through it with ease.
One suggestion is to think about why you might want to make the transition from a normal job to a full-time RV lifestyle. Is it to see the world?
Spend more time with friends and family in other locations? Write down all of the benefits you hope to gain by making this change.
This blog provides some helpful tips for staying focused when planning your next trip. It's important to include others who will be traveling with you so you can discuss your reasons for full time travel together.
When you are ready to live the life of your dreams, it is important to have a plan.
You need to know why you want to live the life of your dreams, and then you can start planning for a lifestyle that will allow you to do just that.
Decide Whether to Keep your Home Or Sell It
Before deciding to become a full-time RVer, you must decide if you want to live in one place for the entire year or if you want to travel full-time.
If you're older, you may be able to get a smaller mortgage than if you are younger. You may also be able to afford to keep your home without paying a lot for a housekeeper.
The best thing to do is to get a professional to evaluate your business and figure out what improvements need to be made.
Renting your home to someone else gives you the freedom to travel and the peace of mind of knowing you'll have a place to come back to.
Renting your home is an option, but if you don't have time to find a tenant and manage the property yourself, you might want to consider hiring a property management company to do it for you.
Take high-quality photos and reach out to your friends and family before advertising your listing.
It's best to hire a property management company to avoid this headache, but if you do it yourself, you'll pay about one month's rent in fees to find a tenant and then another month's rent as a management fee. The total cost could be more than two months' rent.
If you're looking for a way to free up cash to travel around the country in an RV, selling your house or canceling your lease can be a great way to do that.
When you're budgeting, try to keep your campground costs the same or less than your previous mortgage or rent, and you should be in good shape.
If you decide to sell, you'll want to make sure you have a good place to store your stuff before you get started. Storage units are everywhere, and you can find them at a good price.
You could also have a friend or family member store your items for you. This could save you some money on storage fees.
Minimize
If you want to live off the grid, you'll need to get rid of everything that won't fit in your car or RV. Then you'll need to make sure it's easy for you to access much stuff when you're away from home.
Even if you've already got an RV packed with all the necessities, you may want to consider starting from scratch with a clean slate when it comes to stocking it.
For example, you might want to use dishes and cutlery that you already have in your home rather than the "camping" set.
You'll want to make sure you have enough space for your toiletries and food before you go camping. This will help you start fresh and clear everything out.
There are many ways to minimize. You can also hire a professional to help you get rid of your stuff.
It's a good idea to give away things you no longer need, like clothing, shoes, and personal items, while on the road.
This helps you to save space in your RV and to make sure you don't run out of things you need when you stop for the night.
It doesn't matter what you give away, as long as you're confident that it's something you no longer need.
Keep your family heirlooms and sentimental items with your loved ones. They may have questions about your belongings, and you may be able to find a home for them.
You'll need to be gentle and respectful, and you'll need to be prepared to be rejected.
Estimate Your Monthly Budget
People often think that they can easily save money while traveling full-time. However, it's very possible to go over budget if you're not careful.
You'll find out how much money you need to travel full time by looking at your current expenses.
Look at all of your expenses for the last three months and categorize them. Then, calculate your average monthly expense.
You can expect most of these costs to be the same when you are on the road, except perhaps for gas.
If you are staying at your current home, you'll need to consider the cost of moving. If you are selling your home, then you'll have more money to use for campground costs.
Setting a travel budget is easy. Start by setting a maximum amount of money you are willing to spend on food and entertainment.
It may help to break down the total into the categories you want to be careful about. For example, you may want to set a limit on how much you are willing to spend on alcohol.
You need to have realistic limits for yourself. Don't be afraid to set limits on how much you spend on your Amazon business. You don't want to feel strapped constantly.
Buying a rig is not worth the money unless you can pay for it before you leave. If you can't, carefully consider how much you can afford to pay each month for your rig before you shop for one.
Camping fees are going to be an additional expense to consider when deciding if you want to buy a camper or not.
If you're planning to camp often, you'll want to keep track of how much gas you'll need to purchase. Also, if you plan to stay in one place for several months, your transportation costs will be lower.
If you want to find a good deal on a campsite, it pays to shop around. You may be able to find a better price somewhere else. Do some research and make sure that you don't pay too much for a site.
Even if you plan to boondock most of the time, make sure to budget for this so that you don't have any surprises.
You'll need to know how to cook and clean up in a tent, and having a good set of tools and camping gear is a must.
You might find it easier to pay more for a luxury RV resort than to pay more for a home. But if this is how you want to travel, try to find campgrounds that offer discounts for weekly, monthly, or seasonal stays.
This could save you a lot of money each month. You can also save money on camping sites by joining a discount program, such as Thousand Trails.
Find a Full Time Rig
The decision to buy an RV is one of the most important decisions you'll ever make.
You'll want to carefully consider your needs and how you'll use your rig before buying. If you're considering buying a new rig, now may be a good time to do it.
If you're considering full time RV living, it's important to know that a lot of folks get by with smaller rigs. Some folks even find that they don't need as much space or material goods to live as they thought.
Going small can save money on gas, fit in tighter camp spots, and allow for boondocking or camping in national parks.
The best RV to use in state and national parks is a smaller fifth-wheel or travel trailer. Most state and national parks will allow rigs up to 24 feet.
Whether you're looking for a place to stay or just an area to explore, there are many great boondocking spots that are not accessible for larger rigs.
It's important to take this into consideration when you're planning your next road trip.
People who live in RVs often have to make room for other items, such as pets, furniture, and other stuff. They talk to other full-time RVers to learn what they do to keep their spaces neat and organized.
There's no point in buying a large rig if you don't have the space to use it. So, be sure to consider your own needs and wants carefully.
If you're looking for an RV that has a washer and dryer, consider an RV with a slide-out.
Many truck campers are available with optional towing capacity.
They can add a lot of space for storage. Some trailers come with camper shells which can give you extra sleeping space. Bikes can be stored outside of many trucks.
You can maximize the space in your cabinets, drawers, and under tables to store things you need in your home.
That way you don't have to buy a big rig. You can let a few things go.
Find Remote Work
Making money on the road is one of the greatest challenges for people thinking about full-time travel. There are many ways to make money while traveling.
If you're currently working at a job that you enjoy, it's worth thinking about how you could do your job on the road.
While some careers definitely require you to be in one place, the digital age has made it much easier than ever to do most jobs from anywhere.
If you've been working for a long time and have a good work history, you should ask your employer if you could work remotely on a trial basis.
This can be a great way to see if it would be a good fit, and if it does work out, you may be able to reduce your hours, benefits, or compensation.
You'll need to have a plan in place if you want to take your current job on the road. Will you be online every day? If so, you'll need to make sure you can access the internet wherever you go.
If you work remotely, you may use your phone as a hotspot for work. This is a great way to access the internet if you need a secure network.
As long as you have a strong signal, you can jump online
Satellite internet is a good option for those who don't have access to a high-speed connection. Some people also use Wi-Fi boosters for their internet needs.
Also, most state and RV parks, and many private campgrounds, require volunteer hosts to check-in campers and make sure the campsites are kept clean. In exchange for helping out, you can get a free campsite and sometimes even some money.
Find Health Insurance for Full Time RVers
Full-time RVers have a huge concern about their health care coverage. If you're covered by your employer or retirement plan, that's great!
But for many full-time RVers going on the road means walking away from a guaranteed income and benefits.
There are many ways to search for health plans. You can contact an independent insurance broker to help you find a plan that meets your needs.
Brokers have access to a variety of plans and can make a good recommendation to you based on what meets your needs.
If you will be changing healthcare coverage, it is important to know what is covered by your current plan and what may be added to your plan if you have to visit a doctor or healthcare professional while traveling.
Find RV Insurance for Full Timers
You don't have to live in your RV or travel trailer full time to find RV insurance. Many insurance companies will insure your camper or RV, even if you live in it full time.
Also, living in your camper or RV can't void any warranties on your trailer or RV.
Traveling full time is not something that should be a problem. If you are concerned about security, you can always choose to travel part time instead.
Prepare Your Camper for Full-Time Living
You don't need to jump into your journey. You may be eager to begin, but it's not as simple as just starting out.
Think about what you need to do to get started. If you're ready to get started, you'll have a much easier time.
It's easy to see why the most important thing in a vehicle is its safety. That's why a car that has a backup camera is a must.
It can help you make sure you've got a clear view when backing up and turning.
Camping on the road, whether it's a two-week or a four-week trip, is easier than you think.
Just make sure you have a good hookup plan in place and don't forget about the things you need to do to maintain electricity, acquire freshwater, and empty your tanks.
Before you decide to purchase an RV, be sure to consider the amenities that you want. A composting toilet is one of them.
Research Destinations and Make a Full-Time Travel Itinerary
It's important to make an itinerary before you head out. Planning your trip gives you a good idea of where you want to go and what you'd like to do.
And it helps you avoid getting lost or stuck somewhere you don't want to be.
To start, set your destination and highlight the main roads or highways that will take you there. You may want to use a GPS device to help, but it's distracting during stressful situations.
It can also become a nuisance if you lose reception.
Don't rely on your digital map alone. If you're heading in the right direction, don't disregard your map, but don't let it take precedence over your GPS either.
You'll need to know where the nearest gas station, grocery store, and other services are located along the route, and it would be a good idea to have a map handy.
Prepare For the Unexpected
Sometimes you just have to think outside the box. You may be surprised at how exciting and exhilarating it can be to live in the moment and not worry about the past or the future.
This will ensure that you never get stranded without what you need onboard.
Whether it's a camper van, RV, motorhome, or trailer, having a good quality road kit will help keep you safe and prepared for unexpected adventures. If you can, it is best to make your own. You can customize it to your needs.
I recommend having an emergency roadside kit and a first aid kit on board, but we keep ours in our RV.
Take into consideration that the weather in different regions of the country may vary. Be mindful of the weather in different parts of the country.
Earthquakes are common in the west coast, while hurricanes and smog are common in the east.
Only Bring What You Need
Minimizing your belongings, clothing, and accessories isn't always the easiest. However, making a list of what you really need and living in a more practical manner is also difficult and can lead to frustration and claustrophobia.
There's no need to overstuff your camper. You can easily reduce the amount of space you have available by sorting out your belongings and only keeping what truly matters to you.
If you want to make a profit, sell your items on a tag sale or donate them to Goodwill.
You should consider renting a storage unit if these aren't options for you.
Another tip for campers is to only buy what they need. When you go shopping, don't buy more than what you need. Make sure you have enough food and water, but don't buy anything else.
Don't Plan Like a Vacation
In order to have the best experience possible, you should make sure that you are not doing too much sightseeing in any given day. This can get you so burned out that you'll be ready for bed by the end of the day!
There are many things to consider before becoming a full-time RVer, including how much time you'll spend on the road, where you'll be going, and how you'll get there.
Thinking about your next trip a little differently can help you enjoy the journey more.
Plan Out Your Living and Sleeping Spaces
I recommend doing a quick inventory of your house to make sure you don't have anything you need to move to get more space.
The best place for your office is in the travel trailer or motorhome. You'll never have to stress over finding a suitable location, and you won't have to worry about running out of power.
This would be a good choice for someone who needs a private space for their business. The bunk area could be easily converted into a private office for the person.
Midnight Bathroom Runs: You'll want to sleep with the side of the bed closest to the bathroom so you can get up easily in the middle of the night.
Couch Potato: If you're a big couch potato, then you'll want a good reclining chair that fits you well and is comfortable.
Kitchens with deep, flush countertops are great for maximizing storage space and space for cooking.
Communication With Your Travel Partner
This is a big one, and it's not just about your relationship, it's about your life. It's about how your life affects your relationships and vice versa.
Motorhomes are great for couples, but they are definitely not for families. If you're looking for a place to live while traveling, then you should look into renting an apartment or house.
Organize Your Kitchen and Cooking Options
There are two essential tools every RV owner should have in their kitchen – an Instant Pot and a Crock Pot. The Instant Pot can do just about anything a standard oven can do, plus a whole lot more.
It can cook, slow-cook, pressure-cook, sauté, steam, bake, make yogurt, make soup, and even make salsa! It also makes a great ice cream maker. The Crock Pot is the most versatile appliance ever invented.
It's perfect for roasts, stews, soups, chili, sauces, and it can make almost any kind of dessert you could possibly imagine.
If you're looking for a good pressure cooker, look no further than the Instant Pot. It's easy to use and a lot less intimidating than a traditional pressure cooker.
I'd recommend the Instant Pot over the Crock Pot. Both of them are equally as good.
Think About What Your Daily Routine Will Look Like
You don't want to plan every minute of your life when you're full-time RVing. If your typical day now at your "sticks and bricks" house consists of a 9 to 5 job, going for a walk after work, making dinner, watching TV and repeat, then thinking about how your typical day full time RVing may be a bit different.
It's true that you are free to do whatever you want whenever you want, but there are advantages to a strict schedule.
In fact, I think most people would rather be in their own time zone than anywhere else in the world.
You should think about what your daily life will be like before you get into an RV lifestyle. There will be no culture shock or unnecessary stress if you prepare yourself.
Have Fun!
Be flexible while traveling, and don't let the journey turn into a struggle. If something goes wrong, just react calmly and you'll be able to overcome the situation.
You should follow your plan as best you can, but not let the unexpected throw your plans off course. Weather, traffic, and construction are all factors that will impact your travel plans.
Rather than getting frustrated, you should be prepared to adapt.
If you're going to make a big change in your life, like leaving your job or moving across the country, you should always be prepared for anything.
You'll be able to handle any unexpected challenges that arise.
Living in a small space can get annoying, especially if you live with someone else. Give yourself space and talk about what's going on.
If you're both living in a camper, make a schedule that works for both of you. Following it as much as possible will be a huge help.
Gallery of Organization Tips for Living Full-time in RV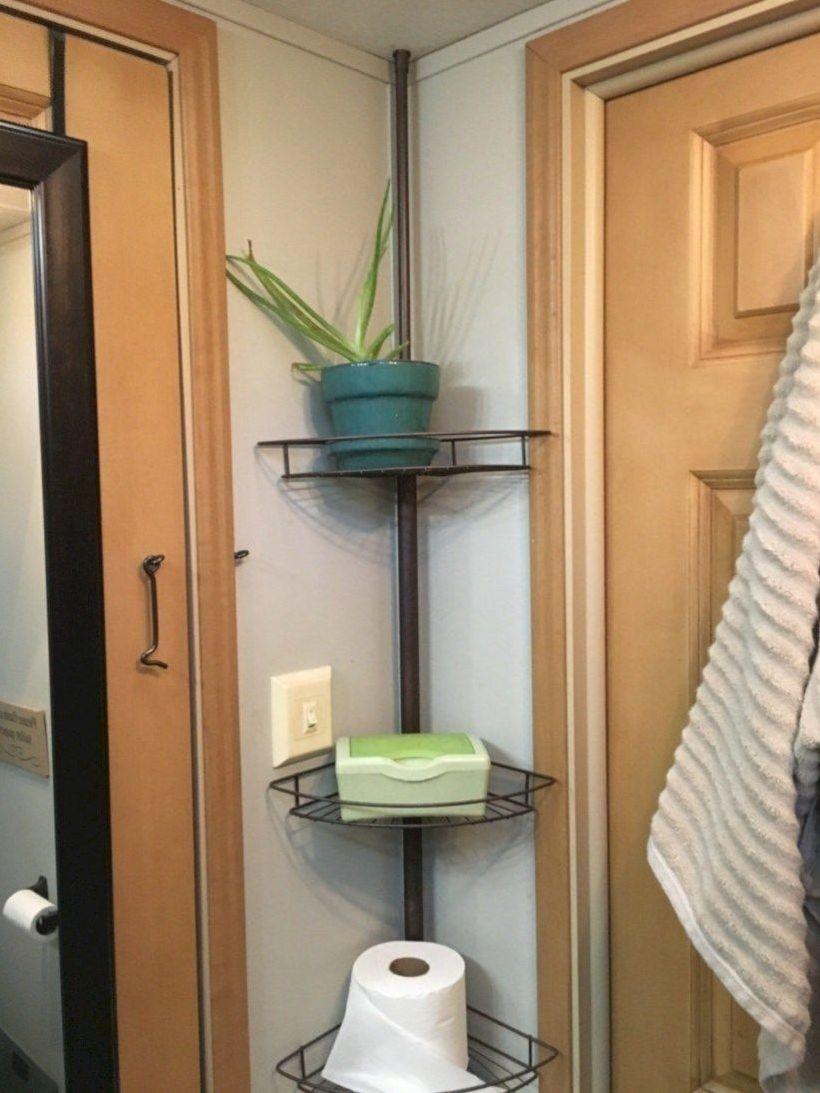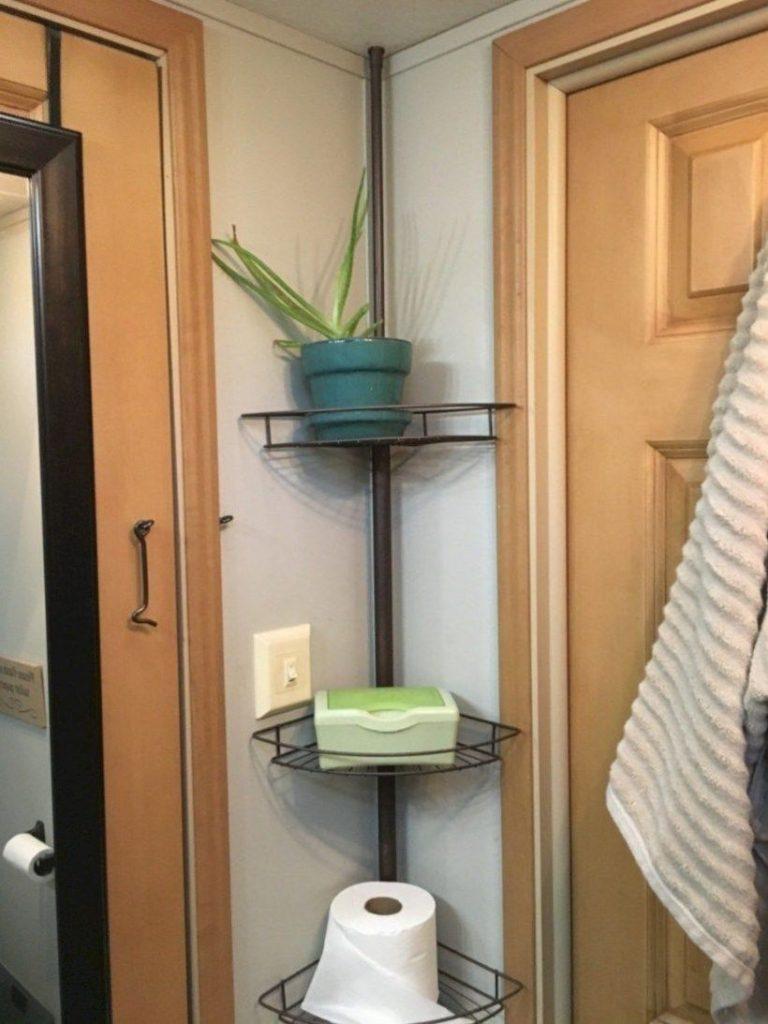 Conclusion
It's time to step on the bandwagon. You need to plan your strategy, and then follow through with your plan. If you have a goal in mind, set a date for when you want it to happen.
It can be difficult to step out of the safety net of your life, but it will prove more than worth it in the end. There are never dull minutes on the road, and you'll find experiences that you can't find anywhere else.
Don't worry about what people think or say.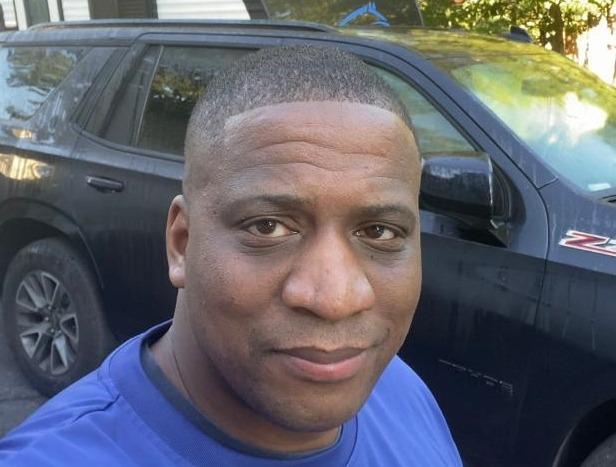 I`m a current Law Enforcement Officer working within the Counterterrorism Bureau in New York State. I have been Camping for over 20 years. My styles of camping include tent, car, truck, van, and RV travel trailer. I have a YouTube channel where I teach all types of camping with an entertaining method: https://youtube.com/@TheSmallsRVAdventures