What Happened to No-Ad Sunscreen? Available or Discontinued?
No-Ad sunscreen has become popular over the past few years. But suddenly, the clamor is lost now, and it is difficult to find No-Ad sunscreen in local stores.
So, what happened to No Ad sunscreen? Has it discontinued manufacturing, or is it still available?
The fact is Sun, and Skin Care Research LLC has discontinued manufacturing No-Ad sunscreens, but you can still buy them online. Their official website has announced that they will come back soon. But when no one knows.
Today we will explore what happened to No-Ad sunscreen and show you how you can get a better alternative.
Who Manufactures No-Ad Sunscreen?
Solskyn personal care manufactures No-Ad along with BullFrog and Ocean potion. All three are from the same mother company, Skin care research LLC, based in Florida.
However, recently a Canadian business giant Harvey & Company has taken over most of Solskyn sunscreen's share. Since then, Harveys has paused the production of No-Ad, Ocean potion, and BullFrog.
Can't you find No-Ad Sunscreen?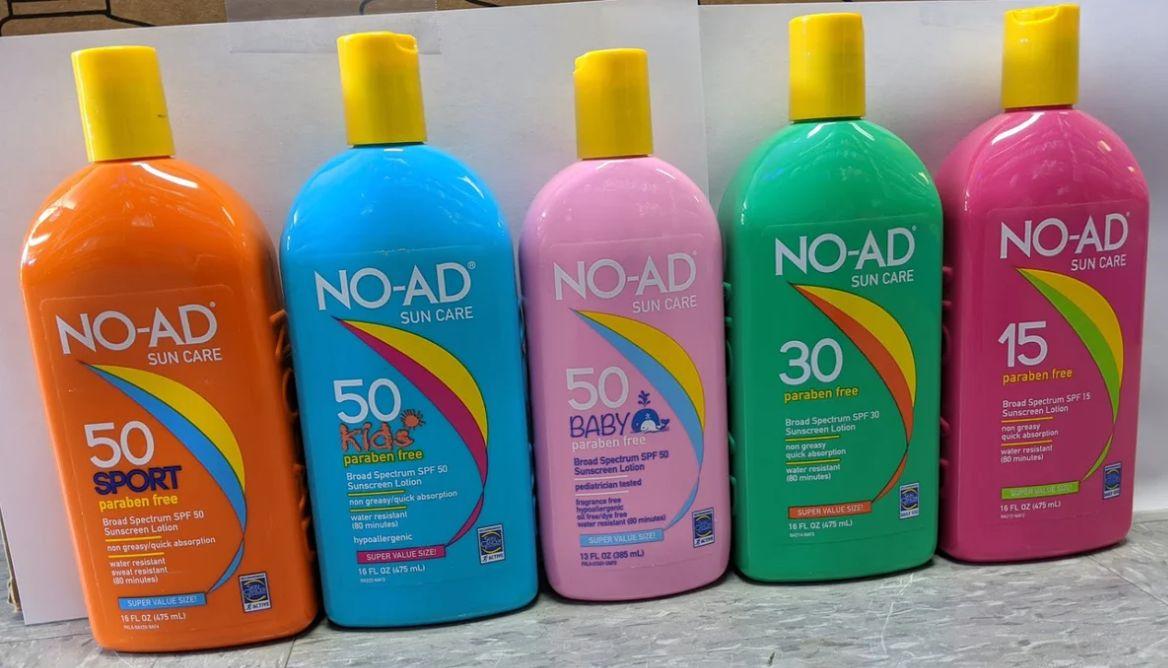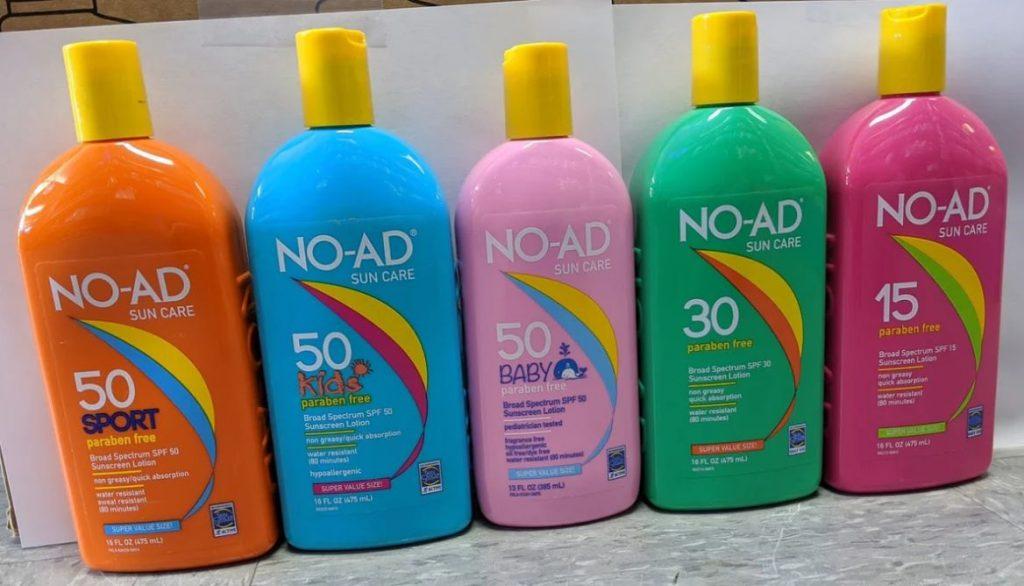 It is not easy to find No-Ad sunscreens nowadays after they have postponed their manufacturing. Many users are facing the same. Only some stores can provide you with sunscreen from their leftover storage.
New lotions may not be widely available until Harveys has sorted everything out and moved the manufacturing bases.
Why is it Called No-Ad Sunscreen?
No-Ad doesn't mean the sunscreen product has no chemicals. It uses the same standard chemicals for protecting families from UV rays.
This body lotion got its name from the company's extremely cost-effective "No Marketing Pocily."
The truth is that Solskyn personal care brand was popular when the No-Ads started its journey.
So, they didn't run any visible advertising campaigns for No-Ads, but their sunscreen still became famous. Solskyn used this Policy mainly to cut off the cost of production.
Has No-Ad Sunscreen Been Discontinued?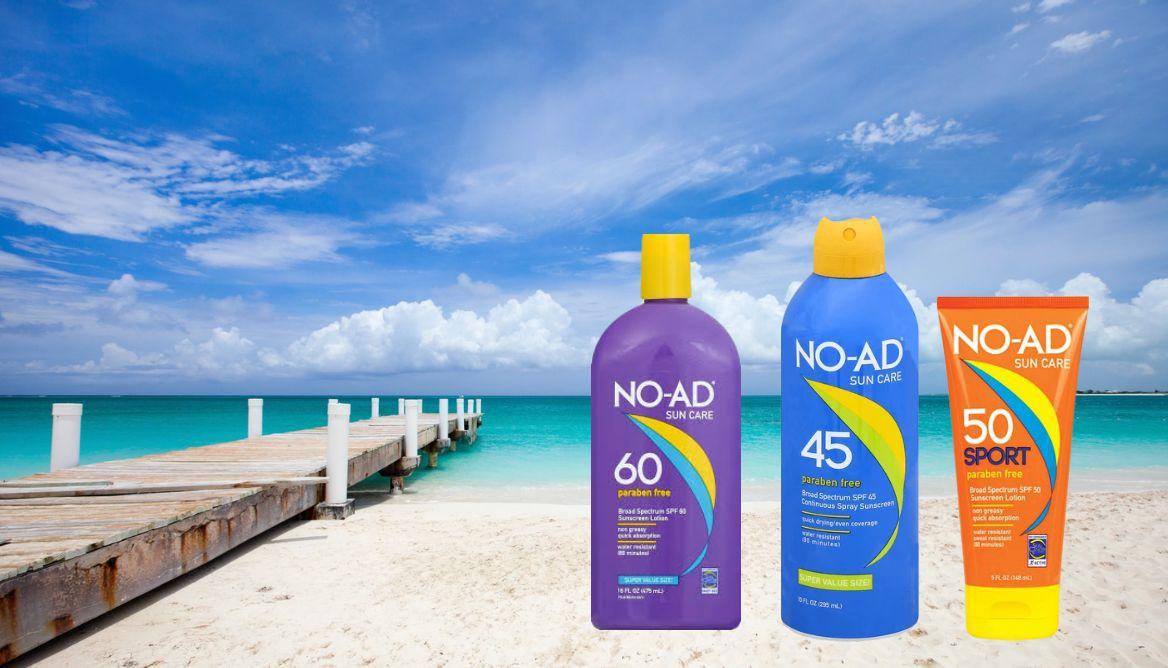 Yes, No-Ad sunscreen has discontinued manufacturing for a good chunk of time now. Some stores are selling the product from the stock. You won't get any newly-manufactured sunscreens either online or offline.
The good news is that this sunscreen is coming back on the market soon. But from when the company will start its business in full swing nobody knows.
Why Did No-Ad Sunscreen Discontinue?
There is no definite reason why No-Ad discontinued its business. Some say the manufacturing cost soared, and the profit margin shrank.
Another report claims that competition with other sunscreen brands has become tough.
Whatever might be the real reason, we will never know. This sunscreen product will continue when Harvey & Company decide to manufacture.
Can You Still Buy No-Ad Sunscreen?
Yes, you can. Though there is no new production of No-Ads, yet, you can still purchase them from local stores and from online.
It would be better to grab a few at a time. Who knows, next time, you'll find the stock out.
Where to Buy No-Ad sunscreen?
The best place to get this sunscreen is from verified sources like Amazon, Walmart, eBay, and Walgreens.
Many local stores also have some stock of No-Ad sunscreen, and they sell it at an affordable rate. If you find it in your nearby store, make sure they sell the original sunscreens before buying.
Why Is No Ad Sunscreen So Expensive?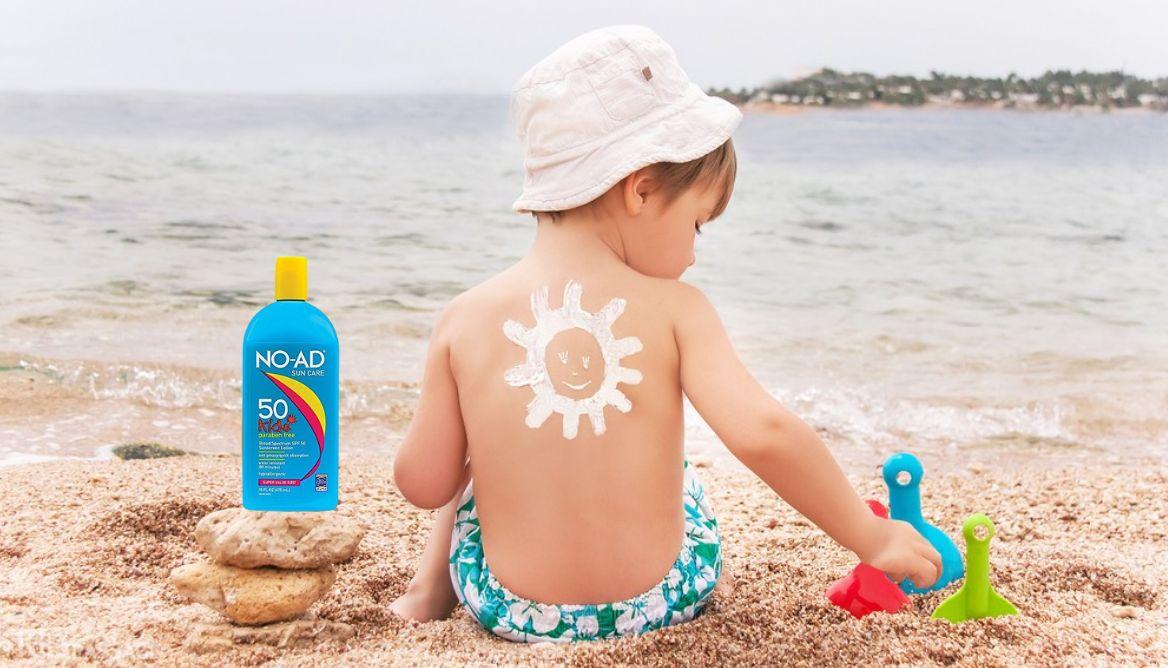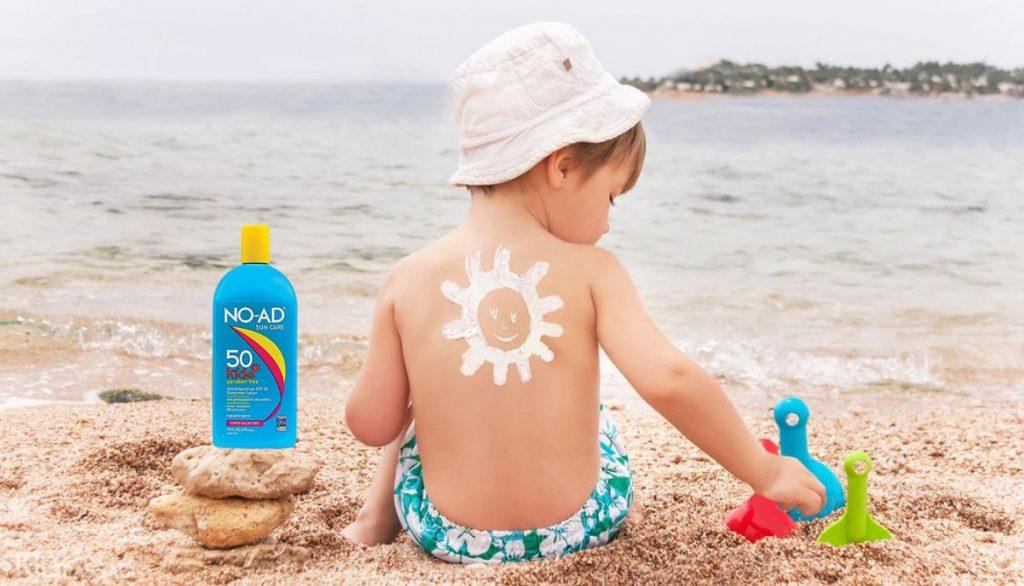 This sunscreen is a value-for-money product and suitable for all ages. But why is it so expensive? Well, there are mainly four reasons for that:
Pricey Ingredients
The active ingredients of No-Ads and Ocean Potion are rare to find and are pretty expensive to buy. They are even difficult to mix in a proportionate order.
The company ensures that this lotion doesn't harm your skin with harmful elements. They research the best possible proportion and mix the ingredients accordingly. This process is a bit complex and costly.
High Effectiveness
If you find a product helpful, you will buy it repeatedly. So, an effective product generates sales for itself.
No-Ads lotion is an effective skin protector regardless of your skin type. So you buy it repeatedly, and the company gets the room to increase the price.
No Price Cap
The bad part for customers is that there is no government-imposed price cap on beauty and skin products. Any reputed brands can increase or decrease the cost whimsically.
So the sunscreens are sold at a higher rate than usual, and users have to pay for that.
Marketing Cost
Marketing cost adds up to the price of the product itself. This leads to some extra charges. However, this sunscreen hasn't used traditional advertisement to reach out to the audience.
Its parent company was popular before, and the expenditure was little for marketing. But some preliminary advertisement was there to soar up the selling.
All these have made No-Ad lotion expensive.
Is No-Ad Sunscreen Safe to Use?
No-ad sunscreens protect our sensitive skin from UV rays. It contains no scent, nor is it greasy. Vitamin E and the existing antioxidant are non-irritating.
This sunscreen has moisturizer, soothing elements, and antibacterial components. What's more, it has no estrogenic effect, therefore, FDA-approved. The SPF range of No-Ads is also diverse.
So it is safe to use. But if you have any prior skin disease, then consult a specialist before using it.
No-Ad Sunscreen Alternatives?
As No-Ads have discontinued, we need to target a long-term solution. Other sunscreens like Costo, Sams, and Bullfrog offer the same deal at a cheap rate.
But Banana boat sunscreen is one of the best for summer vacation. The banana boat offers some unique products, like sunscreen sprays for babies.
But let us recommend a better one than this.
Supergoop's Play Everyday Lotion SPF50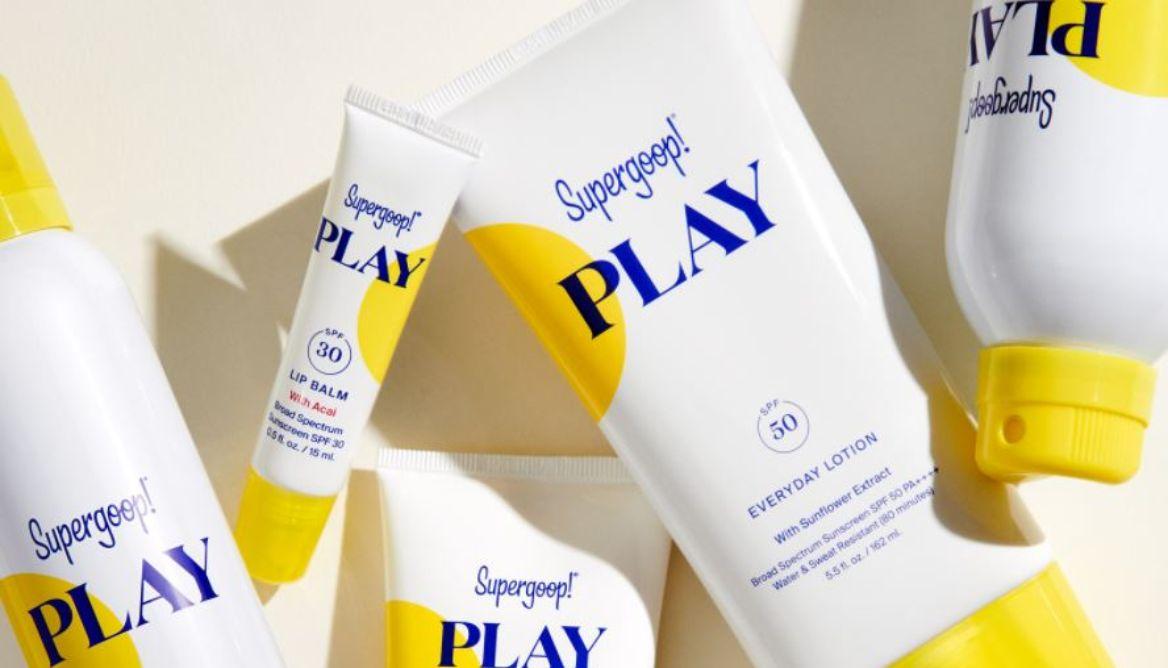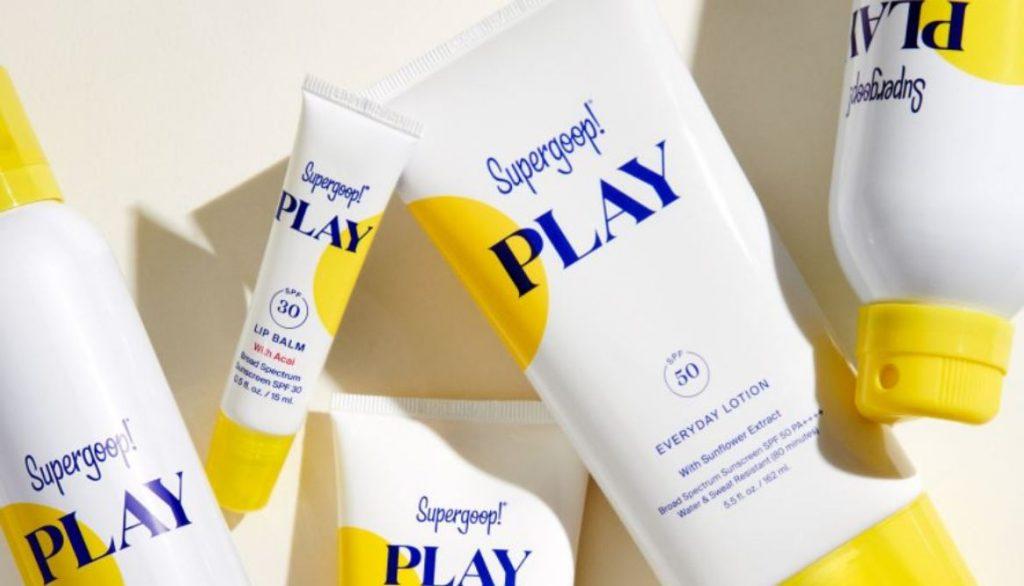 Supergoop's Play Everyday lotion with 50 SPF is one of the best sunscreens available in the market.
It resists water and sweat for up to 80 minutes. The refreshing smell here is pleasant, and the lotion itself is non-sticky.
This lotion absorbs UVB, IRA, and UVA rays and provides a nourishing effect on the skin. When you use sunscreen like Supergoop, there will be less chance of photoaging and skin cancer.
And guess what? It comes at the regular market price. So it's a win-win situation for you.
Conclusion
So, No-Ads are insufficiently available now. Hopefully, they will start production soon, and there will be no scarcity. But if you get it online or offline, buy a few packs more. Then you can enjoy your summer break with reliable sunscreens.
Have you used No-Ads sunscreens recently? Or which sunscreen do you like to use? Let us know the name of your favorite sunscreen in the comment below.
Asen is the owner and main contributor of Camper Life. He is a full-time RV traveler since 2018. He loves camping in nature, fishing, and spending time with his family.
Striving to provide the most valuable information about campers and RVs, he shares everything he learned over the years.
That's why Camper Life is one of the best sources to find information about RV traveling and living.