How Much Does an RV Cost?
The cost of an RV is not absolute. It fluctuates depending on the type, floorplan, extra features, age, and market value. And you have to factor in the running costs, such as registration and taxes, maintenance, and accommodation costs.
It's not very easy to determine the total cost of buying, owning, and maintaining an RV. However, you can make an educated guess.
To make things easier, here's a rundown of the estimated cost of an RV.
Initial RV Cost
Class A Motorhomes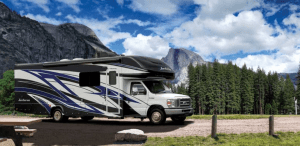 Class A motorhome is the most significant type of RV. It's typically furnished with almost everything you can imagine. The standard size of the Class A motorhome can vary from 21 feet to up to 45 feet.
And as such, the price also varies, from $50,000 to $500,000. The longer the RV, the more it will cost. Other factors such as the brand reputation, floorplan, and the type of fuel it uses will decide the baseline cost.
Class B Motorhomes
Class B motorhomes are smaller than Class A motorhomes, normally in 16 to 22 feet. They're cheaper than Class A motorhomes, costing about $60,000 to $150,000.
These are great choices for couples or small families. They come with many useful amenities such as showers and kitchens.
Class C Motorhomes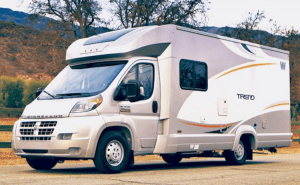 Class C motorhomes are the smallest motorhomes. They have a size range of 21 to 35 feet. The price fluctuates from $43,000 to $200,000, depending on other factors as well.
The main difference between a Class C and a Class B is that Class C motorhomes are built on top of an existing van or truck chassis. This reduces their manufacturing cost by a significant portion.
Travel Trailers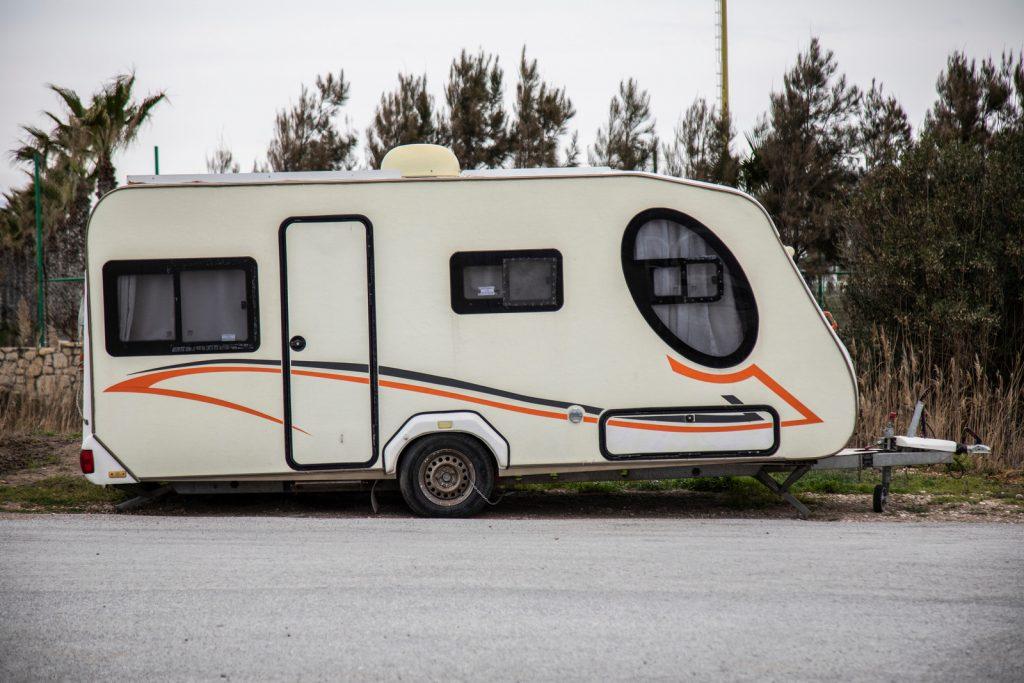 A travel trailer is similar to a motorhome, except that travel trailers must be towed. They do not have an engine of their own, though they may have suspension and other automotive features.
The price differs depending on the size and if it's used or new. New travel trailers can cost anywhere from $11,000 up to $35,000. For instance, a 24-foot travel trailer will cost about $23,000.
Since travel trailers cannot move on their own, you'll need a towing vehicle. It's better if you already have one. If not, you can rent a tow truck for as little as $100-$200/day. If you have to buy a tow truck for permanent use, it would cost more than just buying a motorhome.
Fifth Wheels
Fifth wheels refer to travel trailers that can be towed using a fifth-wheel hitch. They're not too different from regular travel trailers. But many people find them to be easier to maneuver and safer to tow. They can range in size from 25 to 45 feet. But this only means they require a more powerful vehicle to tow. Fifth wheels will cost you more, with the price fluctuating from $25,000 to $100,000. Remember to factor in the cost of the rental tow truck.
Pop-Up and Hybrid Campers
Pop-up campers, as the name suggests, can be folded and unfolded for convenient storage. As such, their initial cost is meager, ranging from $10,000 to $25,000 new. They can sleep 2-8 people, depending on the size. Most range in size from 8 to 16 feet when folded down and expand to 32 feet.
They weigh less, meaning you cut down on towing costs. But you sacrifice sleeping space and storage space.
Hybrid campers are tiny campers that cannot be folded or unfolded. They resemble a hybrid between a camper and a small caravan. These usually cost between $18,000 and $40,000, not factoring in the towing vehicle. Since they're small and lightweight, you can get off using an SUV or passenger car.
Factors That Influence the Cost of an RV
The costs mentioned above are only the baseline costs. These will vary depending on the following factors
Age of RV
The year of release of the RV model will decide how expensive it is. A brand new 2020 or 2021 model will cost a lot more than, say, a 2016 or 2015 model. You can settle for models that are at least 5 years old. But there may be certain new features that you want to have.
Floorplan
RVs and travel trailers are available in several different floorplans. Some floorplans will offer more features than others. Be sure to choose a floorplan that is functional and creative.
Customizations and Extra Features
Aside from the pre-built floorplans, some manufacturers leave some space for customization. You can add speaker decks, air conditioners, water recycling, purification systems, toilets, and outdoor kitchens.
Availability and Price Fluctuations
Not all RV models will be available at the moment. They're quite big and hard to make. So, it's understandable when stock runs short. If that's the case, the model you're buying may be the last, and hence, the price may increase since it's in hot demand.
Demand can make prices fluctuate in exciting ways. If a certain model is being used more frequently, the price will go up. Other complicated economic factors can change the prices by a small margin.
Shipping Costs
If you're having the RV shipped or driven to you, shipping costs will also factor in. If your RV is only manufactured and available in a different country, shipping the product overseas will be a tough job. This can cost you a fortune, and many times it's impossible to ship a motorhome this way.
New Vs. Used
And last but not least, the condition of the RV dictates the final price. New RVs will cost significantly more than used RVs. In general, used RVs can cost up to 20% less than new ones. And the trade-off is spectacular. Used RVs aren't all too bad. They may have some maintenance problems. But in most instances, you can get a used RV in pitch-perfect condition.
Running Ownership Costs
Registration and Taxes
For any new or used vehicle purchased, you must get it registered and pay regular taxes. The exact price of such legalities varies from state to state. In many jurisdictions, RVs and motorhomes might not even be legally accepted forms of transport. Consult with a lawyer and look into local RV laws.
Registration fees are usually dictated by the vehicle's age, weight, length, and current market value. If the RV is in an unusable condition, you may not get the rights to use it at all. You may also need a certain driver's license and training since operating a motorhome is different from driving a car.
Insurance
RVs and travel trailers already cost a lot. So, you'll want to have some level of insurance in case you suffer a financial loss. RV insurance is quite an interesting subject as it's a cross between a car and home insurance.
Like cars and other vehicles, RVs must be insured against accidents and roadside assistance. But like homes, you can also avail pet injury insurances, vacation liability, damage insurance, and loss or theft insurance.
Full-time RV insurance can cost you about $1,500, but the price can fluctuate from $1,000 to $2,000. The insurance policy and insurance cost vary depending on many factors. For instance, a Class A RV's insurance will cost you about $2,000, while that of a Class C RV will cost about $1,000.
Fuel
Regardless of whether you have a motorhome or a towable trailer, you'll need fuel. Motorhomes can be found in both diesel and gas variations. The price of the fuel is something that varies from place to place. Some places will have lower gas prices while others will have higher, depending on availability and how they are acquired.
If you're using your travel trailer as a permanent home and won't be moving it around much, then you'll need fuel for a one-way trip.
Storage
Motorhomes and travel trailers are too big to fit into anyone's garage. You can park them in special RV garages, though, which will cost you a certain amount. Unheated indoor storage will cost you about $50 to $125 per month. Heated indoor storage will cost anywhere from $100 to $450 for one month. Outdoor storage can cost as low as just $30 to $50 a month. The cost will increase as the size of the RV increases.
You can also build your garage or carport. Most DIY garages can cost up to $15 per square foot. The cost will fluctuate drastically based on material cost, size of the RV, insulation, and labor costs.
Maintenance Costs
You can't just buy an RV and expect it to clean itself. Every vehicle requires regular maintenance. The type of maintenance you must carry out varies. You'll need to dust and clean the interior as well as wash the exterior every few months. But each device and appliance you have in your motorhome will require individual maintenance. The air conditioner, for example, will need separate maintenance.
Essentially, maintaining an RV means keeping both a car and a home. The cost can run pretty high. Some RVers testify that they ended up spending anywhere from $500 to $1,000 each year on maintenance costs.
Camping and Accommodation Fees
If you're using your motorhome or trailer as a permanent residence, you'll have to pay parking fees. RV campgrounds can cost anywhere from $25 to $80 per night. The price will vary depending on the RV's size, the connections offered, and the location. You can opt for a partial hookup, which supplies water and electricity. Or you can opt for a full-hookup, which provides sewer lines and telephone services.
The location is also an important consideration. RV parks with scenic views will cost more than ones with dull urban views.
You should also keep in mind that most RV parks are recreational. If you want a permanent space where you can live for extended periods, consider a trailer park. Trailer parks will have entire communities and may require you to pay accommodation taxes. They may also offer trash removal services, street parking services, and pet accommodation.
In most cases, you'll have to buy pre-existing homes in the trailer park instead of being allowed to move your trailer in.
Conclusion
Buying, owning, and maintaining an RV is a tedious task on its own. And when it comes with hefty costs attached to it, the difficulty is doubled. Luckily, certain factors will help you make an educated guess at how much your RV will cost.
In the end, you can estimate by adding all the individual costs of the RV, maintenance, registration, and camping. This will give you the total cost of your RV.
You can also buy a used RV that will cost you about 10-20% less.
Asen is the owner and main contributor of Camper Life. He is a full-time RV traveler since 2018. He loves camping in nature, fishing, and spending time with his family.
Striving to provide the most valuable information about campers and RVs, he shares everything he learned over the years.
That's why Camper Life is one of the best sources to find information about RV traveling and living.