Gooseneck vs Fifth Wheel. What's The Difference And Which Is Better?
Gooseneck and fifth-wheel are the two most common RV trailer hitches. But they are different from one another and are useful in different scenarios.
In short words, the primary difference between gooseneck vs. the fifth-wheel is: goosenecks are frequently used for industrial trailers whereas, fifth-wheels are popular for recreational use. But they both have their positives and negatives, and we will explore them in this brief guide.
So, keep reading to find everything about the difference between gooseneck vs. 5th-wheel hitches. But first, you need to understand how bumper pull trailers are different from gooseneck trailers.
Goose Neck vs 5th Wheel – What's Better? Advantages and Disadvantages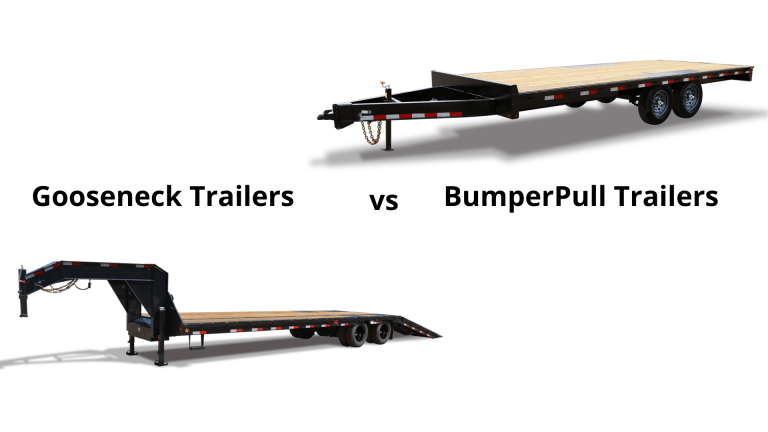 These two are the most communal trailers, and of course, they serve different purposes. They are different from one another in terms of how they attach to your vehicle. The bumper trailer attaches to your vehicle with a ball hitch in the rear bumper of your motorhome, SUV, or truck.
On the other hand, a gooseneck hitch features a long neck, and it goes up to the tailgate of your vehicle and slides right over the ball hitch in the middle of your truck's bed. They can pull and carry far more weight than a bumper pull trailer. They also need special equipment for installation, and you need to have a truck to use a gooseneck.
Gooseneck Hitch Pros and Cons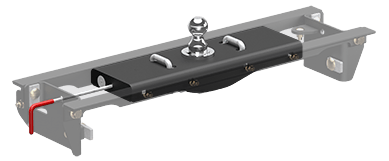 This hitch looks and works like a ball mount. This ball is called a gooseneck ball. In most cases, you will find gooseneck hitches with ratings around 30K. But this capacity is significantly limited due to brackets' capacity or your truck's overall towing capacity, whichever of them is less.
Pros
You can conveniently remove some of these hitches or flip them to get that smooth truck bed.
These hitches are small in size and are unobtrusive.
Works well with an attachment using ball hitches.
These hitches can comfortably pull up to 30,000 pounds.
Cons
You need to get them custom-installed on your truck.
You can attach it to other trucks with fifth-wheel hitches without an adapter.
5th-Wheel Hitch Pros and Cons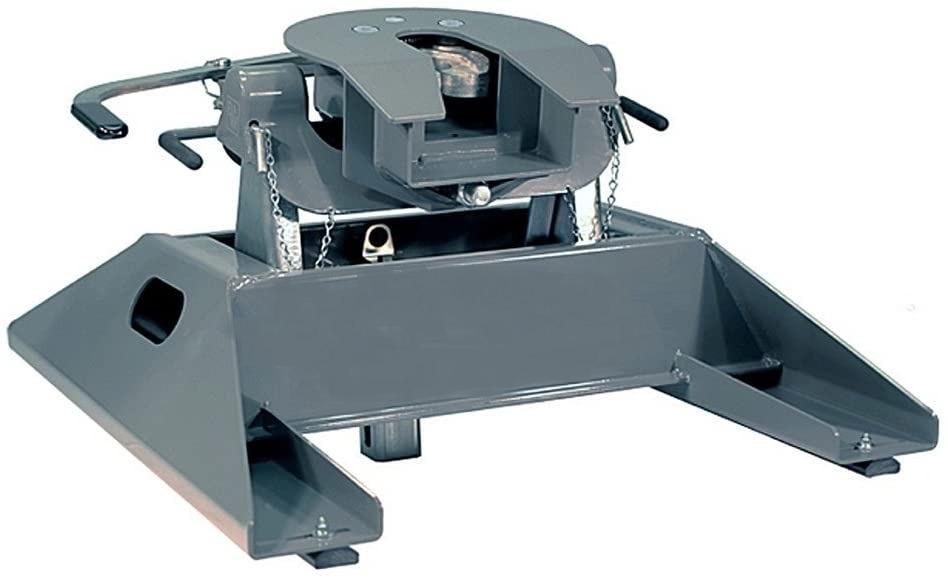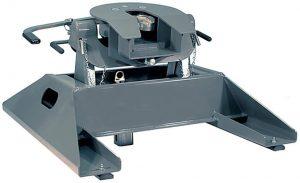 This hitch doesn't come with a ball mount, but your trailer connects with it through an underneath pin that faces downwards. It is the kingpin on your 5th-wheel hitch. This pin also connects the part that is resting right on the top of the hitch.
These hitches come with a total towing capacity of around 24K to 25K. But the full towing capacity if the entire system is lesser due to the tow vehicle's lowest rates part.
Pros
You can find different weight classes and categories for this hitch ranging from 15,000 pounds to 26,000 pounds.
These hitches ensure a smooth ride, and you can upgrade the system with some optional add-ons to further reduce the rock shock.
These hitches feature multiple inbuilt safety locks and mechanisms.
They often come when you purchase a fifth wheel.
Cons
You can only connect a 5th wheel trailer (bumper pull trailer) with these hitches.
They are tough to remove from the bed of your truck.
Similarities & Differences – Gooseneck Trailer Hitch vs. 5th-Wheel
Similarities
There are some traits that both these hitches share. One of them is that you have to install both of these hitches into your truck's frame.
Both of them have very solid and rigid structures that are embedded into your truck. You can't remove these hitches that quickly, and these features can be good or bad depending on different circumstances.
Moreover, trucks are the ideal vehicles on which you need to install both these hitches. There is no other vehicle for their use. This is because a truck has a long flatbed where you can uninstall the hitch comfortably.
Additionally, both these hitches need to stay above your truck's central axle to ensure a robust foundation. You can connect a 5th wheel trailer with both these hitches comfortably. Plus, you can make tight turns and drive with both these hitches with no problem at all.
Differences
The primary differences between the two are their construction, coupling mechanism, overall cost, and the types of trailers they are used to tow. Gooseneck hitches come with a ball and a coupler design, and that's why they are famous as ball mount hitches. At the same time, the fifth wheel hitches have a jaw and kingpin design.
Gooseneck hitches are minimally invasive during the installation process. However, 5th wheel hitches are massive, and they also come with an option to remove the trap. But that is a hefty process too.
Additionally, gooseneck hitches are less expensive than fifth-wheel hitches, but they also have slightly less stability in comparison. Due to their low-cost features, goosenecks are frequently used in industrial and agricultural towing.
On the other hand, 5th-wheel hitches are ideally suitable for recreational towing. You can conveniently use a gooseneck hitch for flatbed trailers and livestock trailers. Whereas fifth-wheel hatches are ideal for bumper pull hitch trailers, campers, and RV travel trailers.
FAQs
Gooseneck vs. Fifth-Wheel. Which one of them is better?
Fifth-wheel hitches offer a smoother ride, and you can upgrade the setup by adding the air-ride pin system to further smoothen the entire mechanism. Road shock is lesser with this hitch in place.
Just keep in mind that you should choose a hitch depending upon the trailer you have. You can always go for a gooseneck to fifth wheel adapter as well, but these adapters are tough on your truck's frame. In some cases, if you use these adapters, you will void the manufacturer's warranty.
How can I convert a fifth wheel trailer to a gooseneck?
This conversion is done with the help of a couple of products. You can either go for a fifth-wheel gooseneck hitch or a 5th-wheel adapter plate. To convert the fifth wheel to the gooseneck, you will need to drop the hitch directly into the rails and secure them with pins. However, for converting the gooseneck hitch to the 5th-wheel, you will have to drop the adapter plate in that hole of the gooseneck hitch to set it up.
What is a Gooseneck Adapter?
Essentially, the gooseneck adapter replaces the gooseneck 5th-wheel trailer's inner and/or outer tubes with a standard 5th-wheel hitch.
Once everything is set up you can use both of the connections normally. Adapters are available both for gooseneck to 5th-wheel conversion and vice-versa.
Conclusion
In this comparison of gooseneck vs. the fifth wheel, there is no ultimate winner because both of the hitches serve different purposes. The gooseneck is better for commercial use, and the fifth wheel is for recreational use.
But based on what type of trailer you are using and how you will use the hitch for various purposes, it will determine what type will be best for you.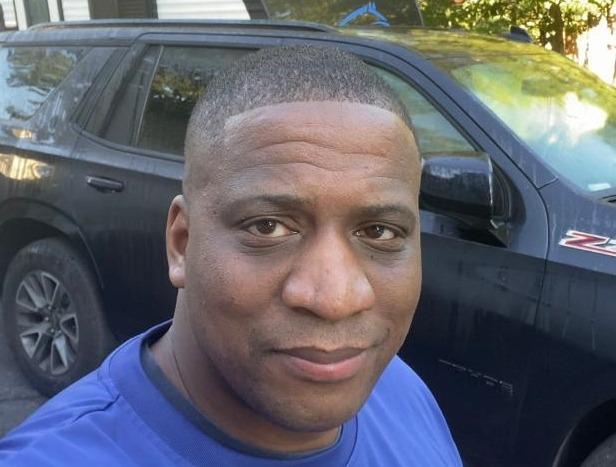 I`m a current Law Enforcement Officer working within the Counterterrorism Bureau in New York State. I have been Camping for over 20 years. My styles of camping include tent, car, truck, van, and RV travel trailer. I have a YouTube channel where I teach all types of camping with an entertaining method: https://youtube.com/@TheSmallsRVAdventures