14 Awesome RV Kitchen Remodel Ideas With Before and After Pictures
It is said that the kitchen is the heart of a home, and your motorhome is no different.
If you have been on the road for a while or you drive an older rig, your RV kitchen might be ready for some upgrades, so to speak.
Kitchen updates can be very expensive, especially if you hire professional help.
With all the other expenses that come into play on the average camping trip, you may think a kitchen renovation is completely out of your budget.
You might think of tearing out existing furnishings or installing big, expensive appliances like an RV oven when you think of a kitchen renovation.
You might be surprised at the amount of work that can be done with smaller interventions. There is a fresh coat of paint that can work wonders.
There are plenty of RV kitchen improvements that will make your space feel brand new without breaking your camping money.
You will be excited to do it yourself because many of them are so uncomplicated.
If you want to make your RV's kitchen feel brand new, here are some of the easiest, most affordable ways.
RV Kitchen Remodel Ideas
Without the loan payments to go along with it, these kitchen makeover ideas will make you feel like you just bought a brand new RV.
Refinish your RV's Kitchen Cabinets
You don't have to rip out your old cabinets and build new ones from scratch to get a brand-new cabinet.
A few coats of paint in a refreshing new color will make those plain-Jane RV kitchen cabinets feel super chic and up to date, and it can be a simpler project.
After all, no sharp objects are necessary, so take a weekend and get your partner and kids involved.
To cover the areas you don't want to be splattered with paint, be sure to do so. We recommend securing the area with a tarp and duct tape, instead of lying down.
Add a Tile Backsplash
Even the most out-of-date kitchen space can be modern-ified with a tile backsplash… but it can be an intimidating project for a novice.
Did you know that peel-and-stick tile products are very easy to use?
You just apply them to your wall like a sticker, and you have beautiful, ready-made, cleanable tile backsplashes. It could not be more convenient.
Ceiling Upgrade
We had to cover the ugly surface with glue and leftover fibers because it was covered with the carpet.
After running through many different ideas to cover up the mess, we stumbled upon the wood-look foam ceiling plank.
When selecting materials for an RV, lightweight and easy to install was high on the priority list. All of the boxes were met by the foam tile.
The overhead surface was filled with lights, vents, speakers, and any other reason to create an area to cut around so the ease of the foam in trimming and gluing was a life saver.
The planks were installed using ceramic tile glue that was applied in blobs. A plastic spoon was used to apply it.
In my Easy, lightweight RV Ceiling Update post, I will show you how I installed our foam plank ceiling.
I like the way it turned out! The ceiling is not as strong as it could be. The foam plank reminds me of styrofoam plates, so be careful when handling bugs.
Small Kitchen Renovations
Upgrade your Sink Fixtures
Do you think your RV's kitchen sink has seen better days? A brand new faucet is all you need to fix that boring bowl.
Not only is it an affordable upgrade that is easy to install, but it can also bring a lot of additional utility, like pull-out hoses for easy cleaning or different spray settings.
Have Fun with New Drawer Pulls
Even if you don't refinish your drawers and cabinets, you can still make them look better by installing new drawer pulls.
Try the simple, round, ceramic knobs for a retro look, or show off your hardcore camping side with these pulls featuring skulls and crossbones.
There are a lot of different designs that can be played with.
RV Kitchen Appliances
Sometimes, it's not the kitchen itself that's important, but what's stocked in it and how.
Even without any major changes, here are a few accessories and gadgets that will make your space feel fresh.
Get Organized
Good RV organization can make a big difference in the way you move around your rig.
If you have limited storage space it can quickly become cluttered with things instead of people, which is not a good way to vacation.
It's one of our best suggestions when it comes to the RV kitchen. Quality airtight storage containers are a good choice.
They will help you save money by helping you cram more dry goods into your cabinets so that you can keep those empty bellies fed for many camping days.
Buying boxes of cereals and grains are more expensive than buying bulk goods in the aisle.
Invest in Some Accessories
Though they may take up a bit of your storage space, there are a few RV kitchen accessories that are worth their footprint, like the Instant Pot, or a quality toaster oven.
Because these kitchen goodies can perform a lot of different applications, you get a lot of utility out of one object, which is the exact character of a well-chosen RV gadget!
We love the Instant Pot so much that we wrote a post about how to use it and why you need one in your rig.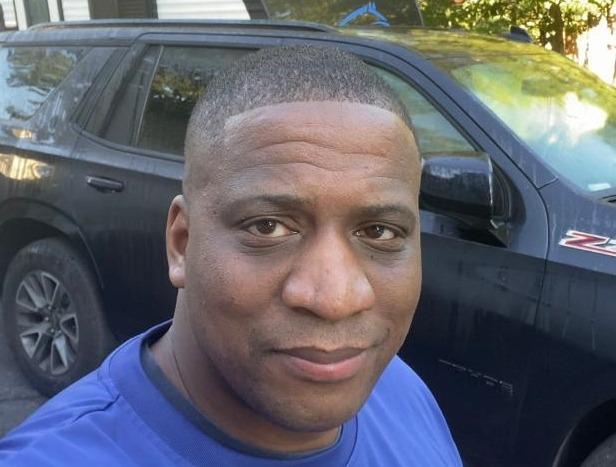 I`m a current Law Enforcement Officer working within the Counterterrorism Bureau in New York State. I have been Camping for over 20 years. My styles of camping include tent, car, truck, van, and RV travel trailer. I have a YouTube channel where I teach all types of camping with an entertaining method: https://youtube.com/@TheSmallsRVAdventures