Forest River Heritage Glen Problems: 2023 Detailed Solutions Guide
Running into some Forest River Heritage Glen problems is not an uncommon phenomenon. While Forest River RVs are known to have an eye for detail and professionalism, sometimes, they could give you issues.
In this article, I will review some of these challenges, offer solutions, and throw in a few pros and cons of this travel trailer. Read on to gain more insights!
What Is a Forest River Heritage Glen RV?
This vehicle is a fifth generation of RVs designed to be towed by a pickup. They are built to be classy and offer you the most utility during your voyages. This RV has unique features that make it highly ranked in the motorhome realm.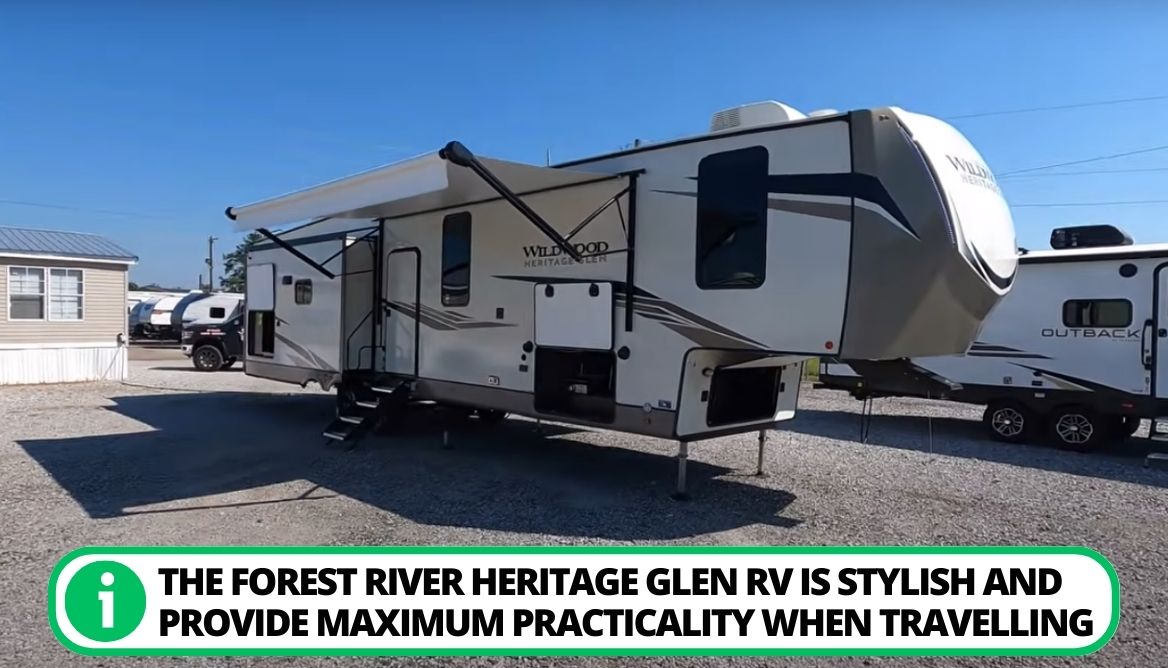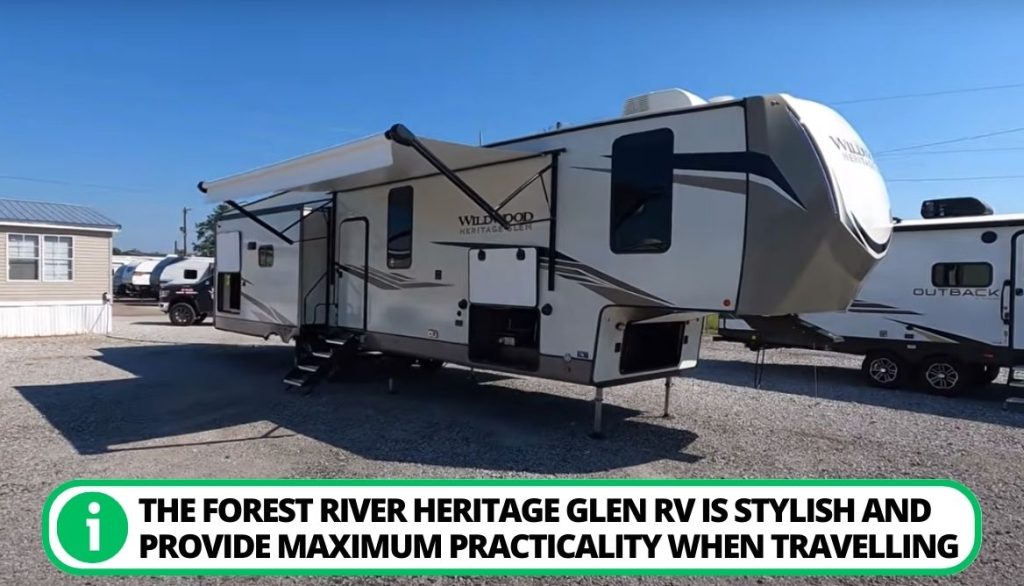 These elements designed to increase your comfort during trips include:
Two lounge chairs;
Kitchen island;
Residential walk-In shower;
Custom king bed;
Panoramic windows;
13′ awning.
While durable and offering extensive storage space, this trailer ensures that quality is not compromised. Even better, you'll receive these benefits at an affordable cost.
The Heritage Glens Advantages and Disadvantages
Like many RVs in the camping world, Forest River vehicles are also subject to their benefits and shortcomings. Let us review these characteristics in detail.
Pros
The pros of Forest River RV include the following:
Compared to other models, they are more affordable.
You have more amenities and plenty of room.
Easy to tow.
Four-Season Capabilities.
Cons
Some of the common disadvantages of the RV are:
They require towing vehicles with enough power to pull a heavy trailer.
Extra costs involved, like fuel economy.
Maneuverability issues. Combined with a towing vehicle, this Forest River RV has an extended length of up to 45'-50'. This feature could present handling issues.
Common Forest River Heritage Glen Problems and Quick Fixes
While this fantastic RV aims to offer quality to its owners, it is still susceptible to common issues experienced by most recreational vehicles. Let's have a look at them.
| | |
| --- | --- |
| Forest River Heritage Glen Issues | |
| Water spillage and leakage: | Use Sealants to restrict flow |
| Air conditioning malfunctions: | Review your electrical system or fix new filters |
| | Place the refrigerator in a cool spot and clean the orifices of the pilot jet |
| Pilot Light Isn't Turned On: | Clean the gasoline orifices to unclog the gas line |
| | Inspect for any disconnected wires and regularly clean and maintain the slide-outs |
| Electrical Wires Getting Disconnected: | Review the areas and fix the wire or consult an electrician |
| | Plug the trailer into a shore power supply or use a generator |
7 Forest River Heritage Glen Problems and Fixes
Despite Forest River manufacturing quality RVs, they can still experience malfunctions and breakdowns. Let's look deeper at these issues and the solutions you can employ to fix them.
1. Water Spillage and Leakage
Frequent usage of your Forest River RV will result in water issues. With time, you might start experiencing leaks from the interior or exterior. When it happens from the interior, the most likely affected areas are the roof doors or windows. Other sectors that could instigate the damage include: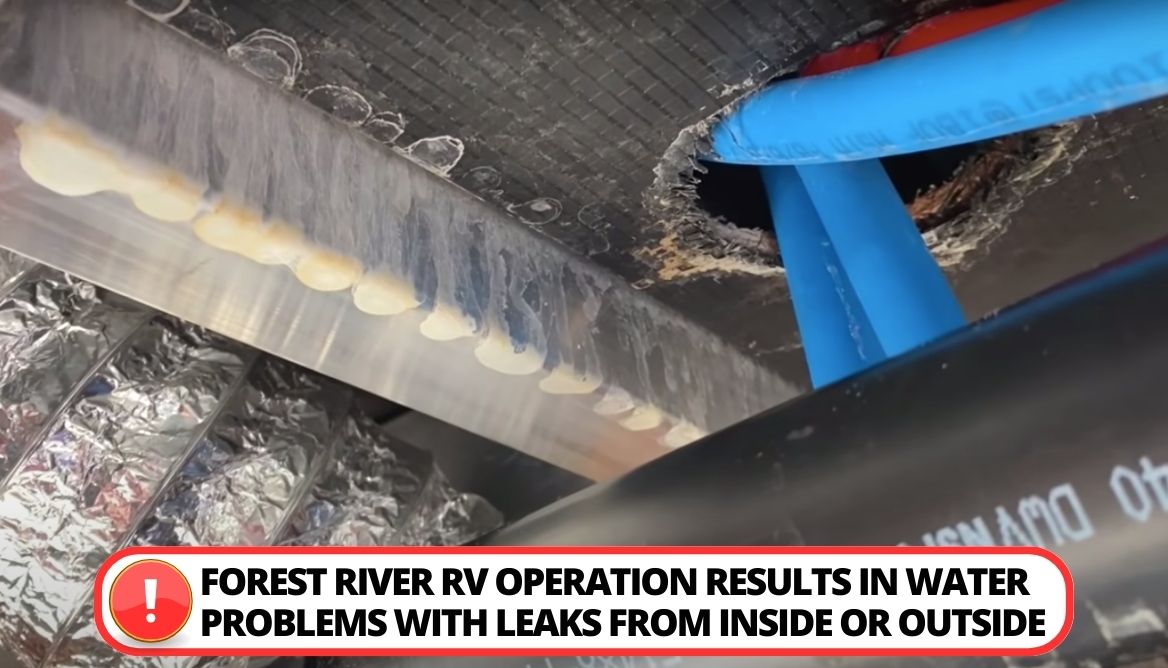 Impact damage causing pipes to break;
Seal in parts like the shower and freshwater tank;
Faulty plumbing;
Condensation.
Solution
To fix this issue, you can seal off the affected areas with a quality sealant. Doing so restricts water flow. However, if the damage is extensive, consider calling a plumber to deal with it. Consider equipping your RV with a dehumidifier to suck the moisture from the air.
2. Air Conditioning Malfunctions
Forest River RVs, like most camper vehicles, are fitted with air conditioners to help you moderate the temperatures of your RV. However, most owners report the Air conditioning (AC) making some noise and, in some instances, not working completely. These malfunctions occur due to the following reasons;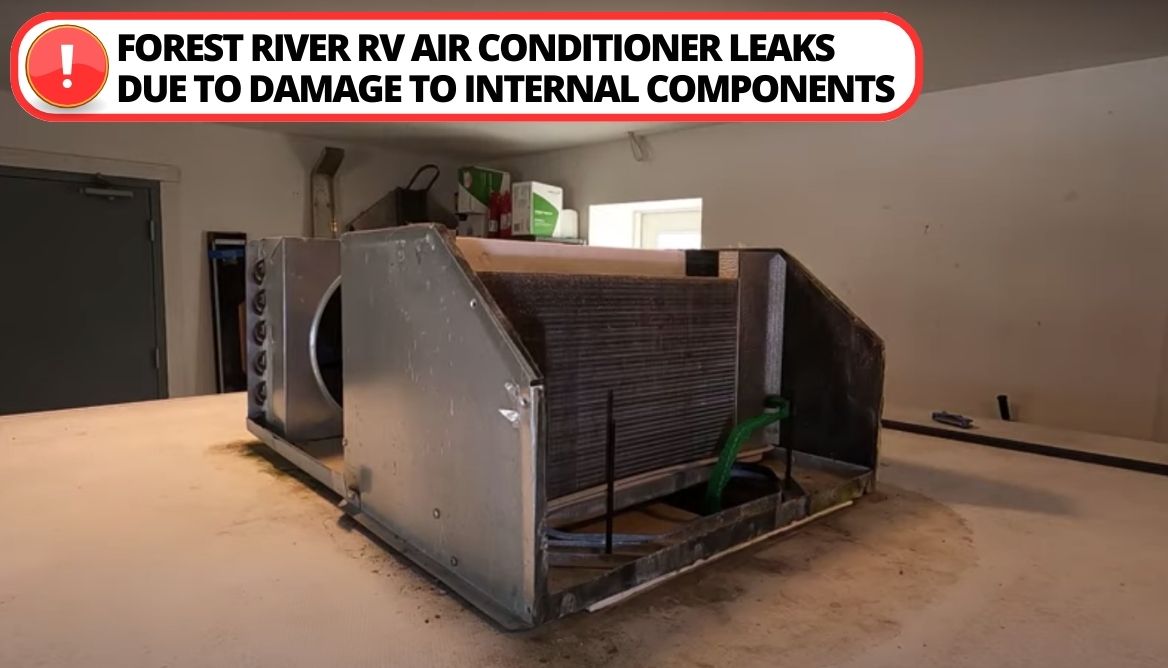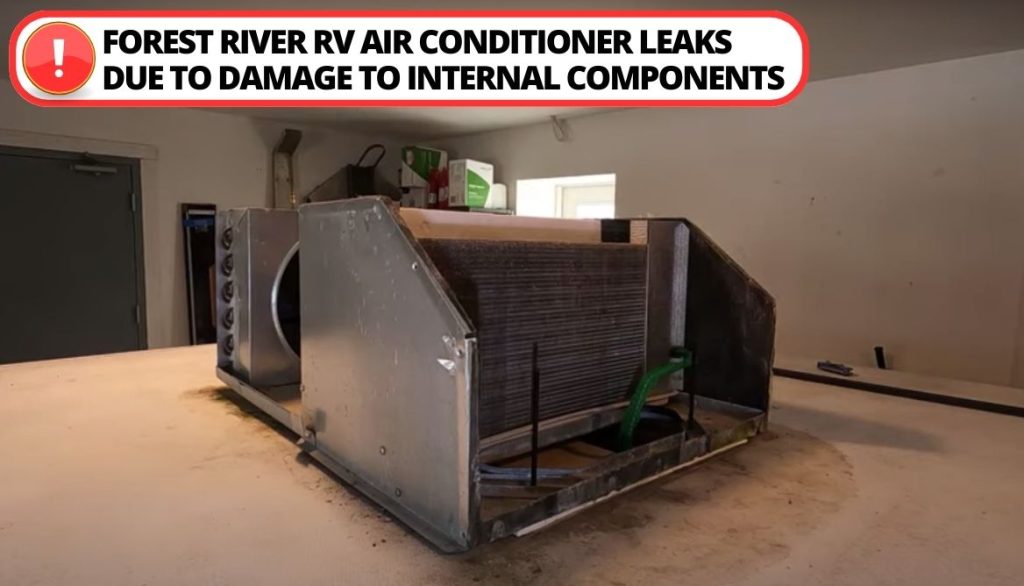 The AC unit will likely experience wear and tear from your adventures.
Screws are getting unhinged due to uneven rod surfaces.
Bumping the RV, causing the AC to hit the roof.
AC leaking due to damage to internal components.
Solution
When fixing AC problems, you have to begin by understanding the problem. If not, you might end up fixing the wrong component.
AC Noises: If you hear squeaking sounds, tighten your screws, or if they are worn out, purchase a new set.
AC Damage: If your AC unit has undergone extensive damage, you might consider acquiring another one. Constantly fixing it might prove costly in the long run.
AC Leaks: Leaking is an irritating occurrence. To fix it, clean your air filters regularly. If they are clogged, not much airflow can sustain your trailer, especially during hot weather.
AC Non-Functioning: If your AC stops working, this could be an issue with the power supply. Inspect if your electrical system is on point, and if it isn't okay, have it to any Forest River dealers to look at it for you.
3. Refrigeration Issues
A common issue when dealing with most RVs is refrigerator problems. Your refrigerator is essential to your RV, storing drinks and food. Without it, your trip could be ruined. According to some Forest River forums, owners express their agitation about: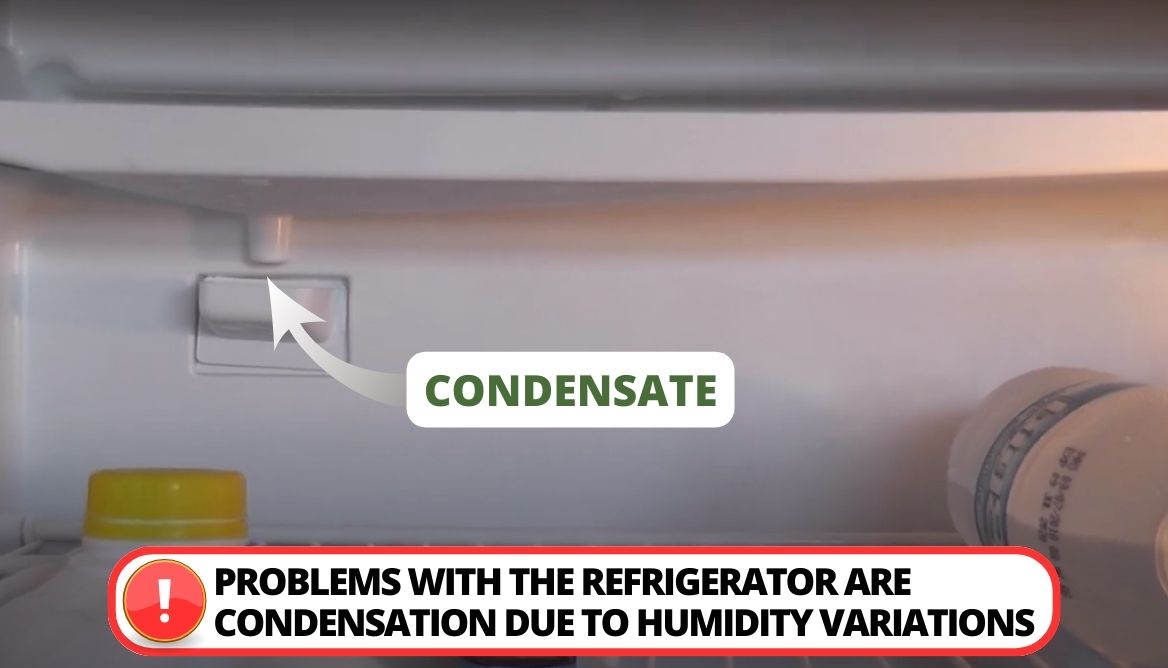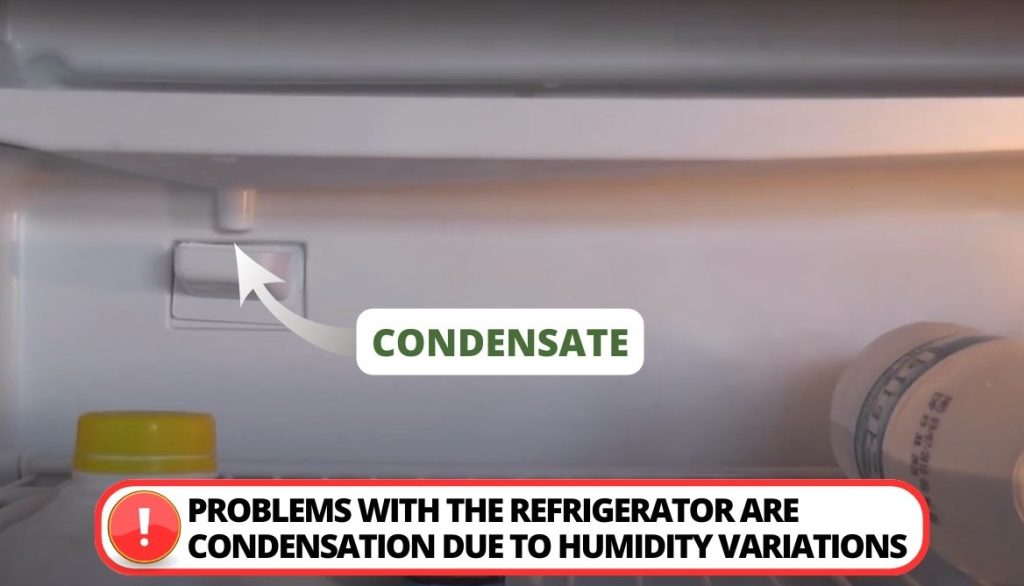 Rattling sound;
The pilot light is not turning on;
Condensation from humidity differences causes leaks in the refrigerator.
Solution
There are several approaches to fixing varying refrigerator issues.
If you constantly experience noise, the best option is to tighten your screws.
If the problem arises when using the gas alternative, you should inspect the propane supply to ensure it serves its purpose as a path for blowing hot air.
In terms of leaks, the best fix is properly ventilating your RV.
It is also advisable you properly moderate your temperature.
Moving the refrigerator to a cooler spot helps.
4. The Pilot Light Failing to Turn On
Sometimes, the pilot light on the electrical appliances in your RV may not turn on. This occurrence can cause frustration, especially when you must use these gadgets. What often causes this issue is the clogging of the gas line, ensuring there is not much airflow.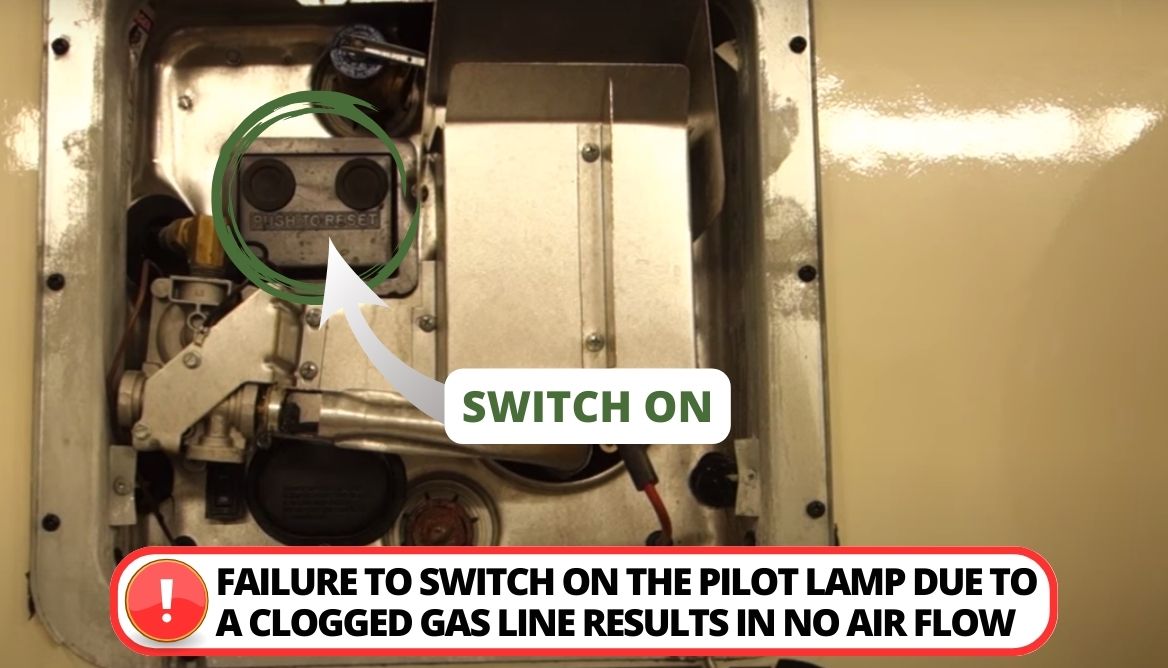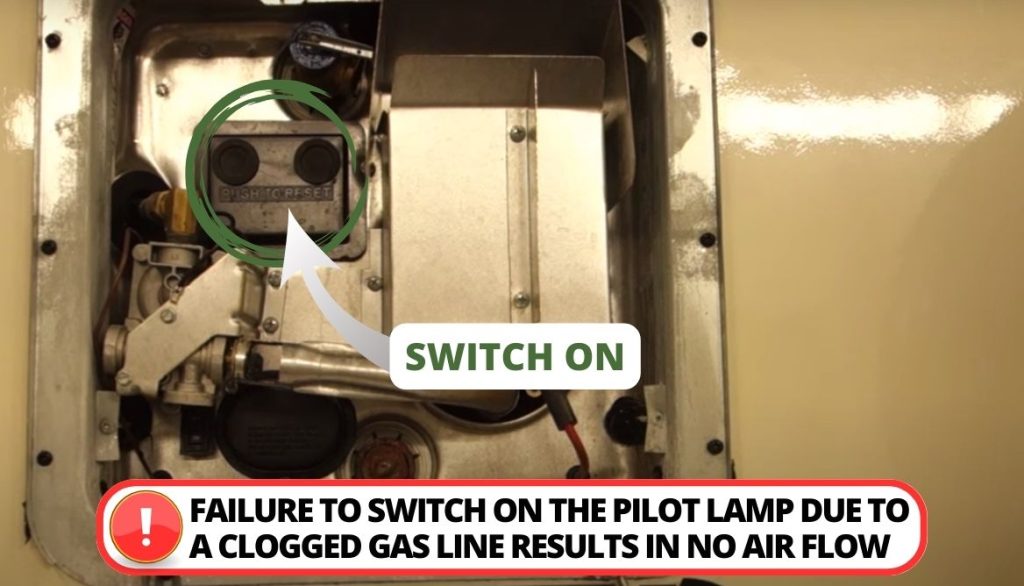 Solution
Cleaning the gasoline orifices helps unclog the gas line. Ensuring there is proper ventilation also assists with the blockage.
5. Slide-out Incidents
While attempting to increase storage space, the Forest River Heritage Glen is close to all the major brands in recreational vehicles equipped with slide-outs. They, however, sometimes display several issues. Issues with slide-outs may expose your Forest River RV to numerous dangers, like external damage. Some of the causes include: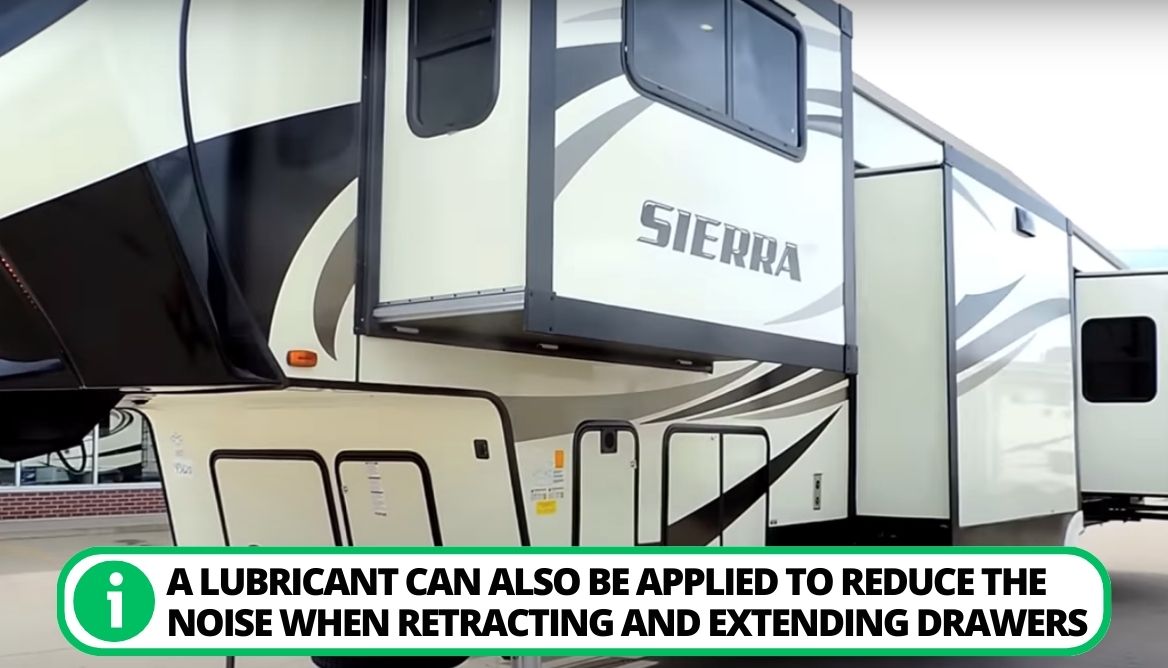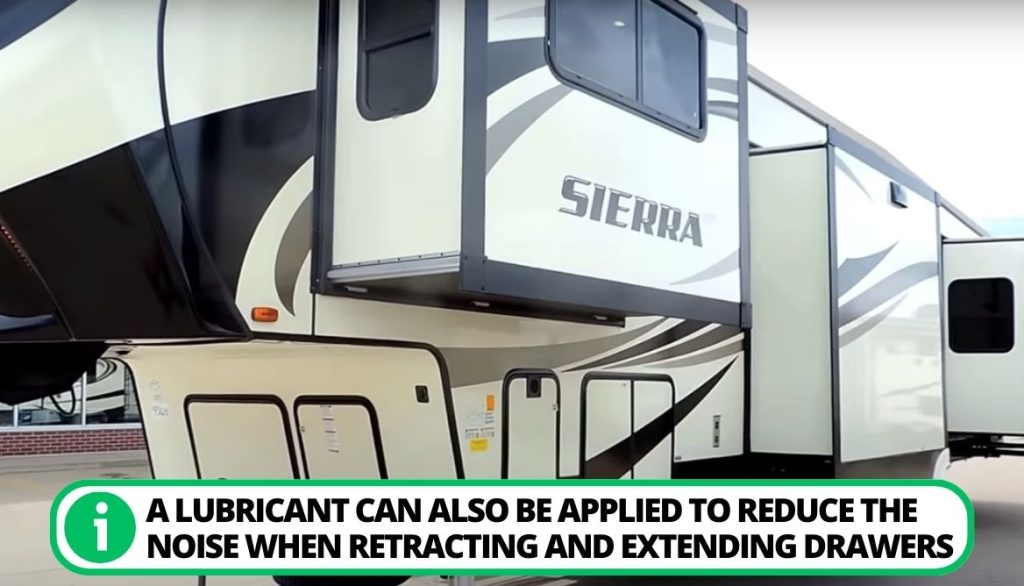 Not expanding or retracting;
Excessive noise;
Uneven movements.
Solution
When experiencing this problem, inspect how well Forest River wired your car. You may find the wires are cut, limiting the electricity supply.
You can also apply lubricant to reduce the noises when retracting and expanding. However, consult an electrician before rendering the vehicle useless and purchasing a new Forest River RV.
6. Electrical Wires Getting Disconnected
RVs have several appliances that depend on electricity to function. Having disconnected wires may leave you in an undesirable position. This occurrence will prevent several appliances from accessing power. Several varying elements can contribute to this phenomenon, including: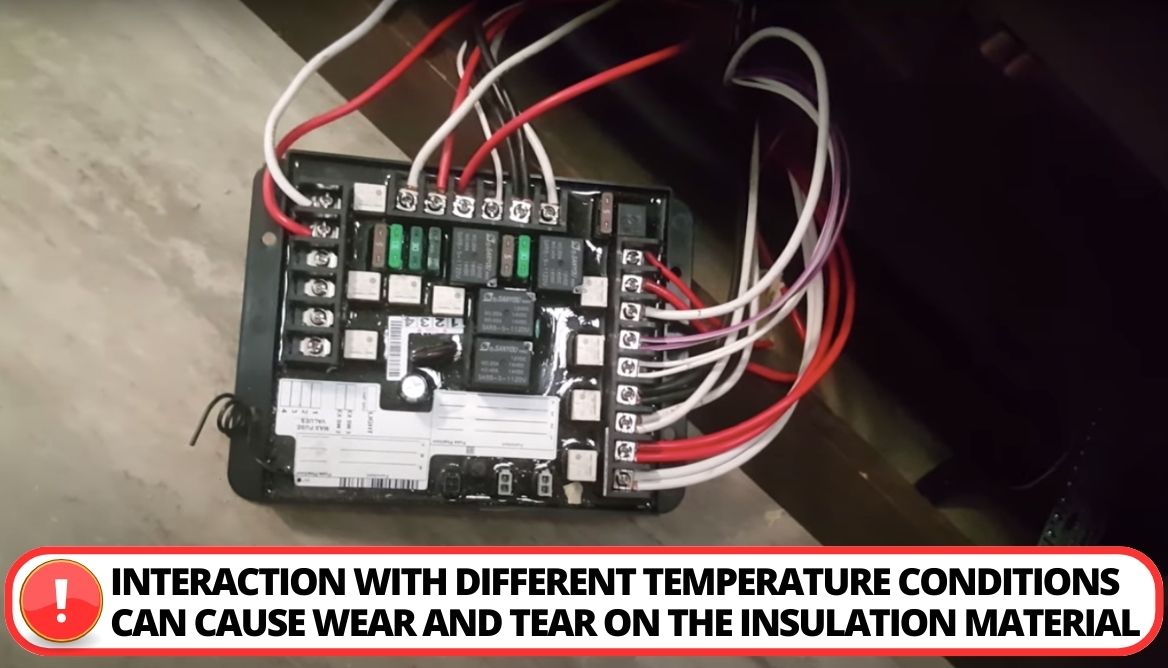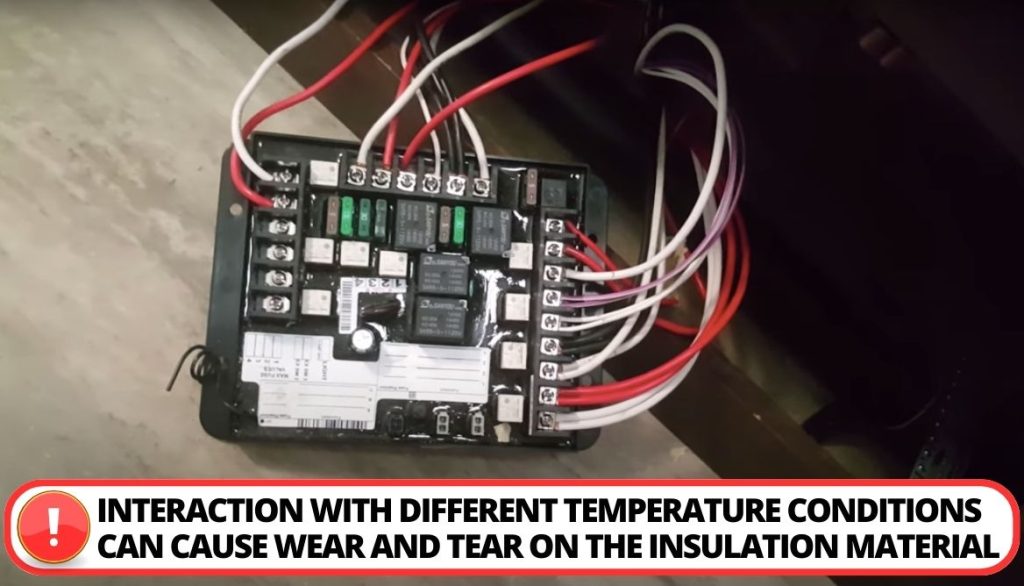 Vibrations during movements;
Corrosion of wire insulators;
Improper installation;
Leaving wires unattended and exposed to risks like fire eruption;
Rodents are chewing and destroying your wires;
Interacting with different temperamental conditions may cause the insulating material to age and be subject to wear and tear.
Solution
If the wires of your Forest River RV are disconnected, you can put them back in place. Furthermore, you can use waterproof wire insulators to prevent corrosion. You can also try to keep the rodents at bay using traps and pesticides. However, if it is more severe and you aren't well-versed in dealing with electricity, most Forest River dealers will be pleased to help you.
If electrical surges occur and damage your battery, acquire a new one. After all, a cheap battery Forest River truck is better than none.
7. Power Issues
If you recently purchased a new Forest River Heritage or have been an owner, power issues are problems you can't avoid. Power issues can result from several factors, including: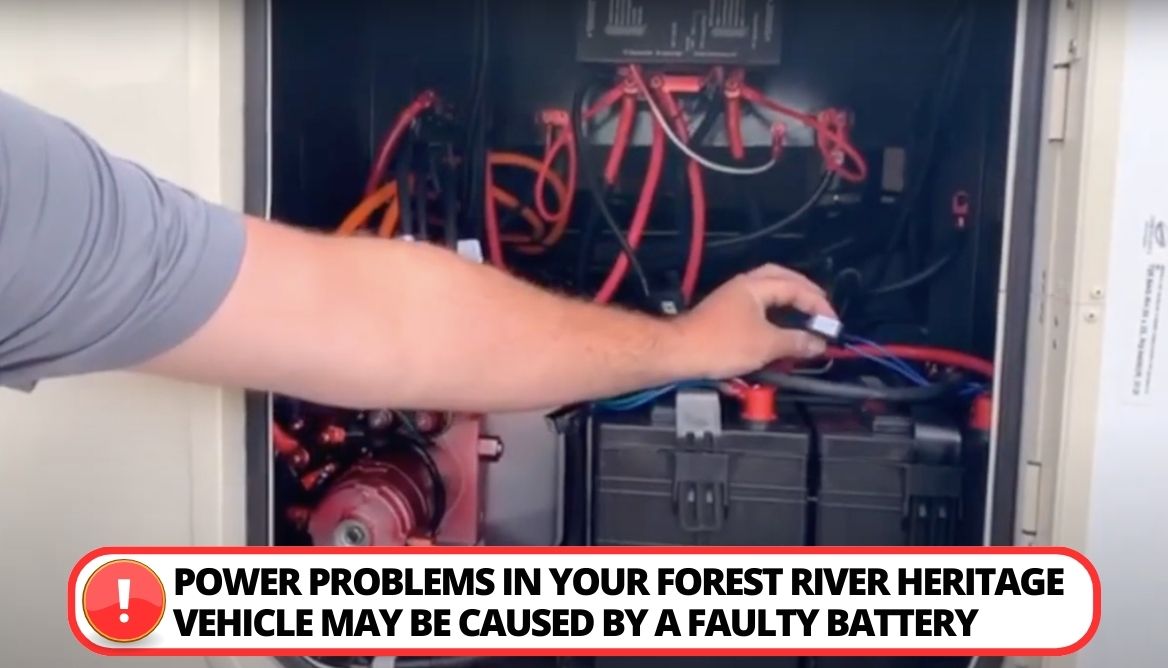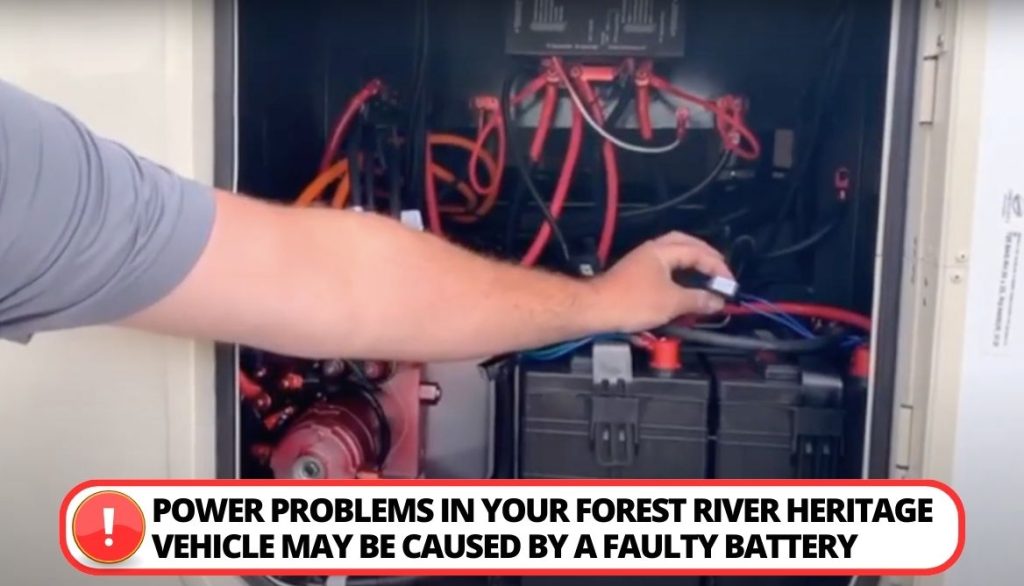 Inverter or converter malfunction;
Solar panel problems;
Wiring issues and problems with the fuse;
Battery malfunction.
Solution
Power issues may deprive you of several functions, like enjoying hot water through your Forest River heater. To fix this issue
Plug your RV into the shore power supply or use a generator;
Have the condition of your battery reviewed;
You can also purchase new appliances like a non-forest river heater if the old ones aren't working.
Replace damaged fuses and converters.
Users Feedback About Forest River Heritage
Despite its numerous flaws, most owners are perfectly content with their Forest River RV. Their vast storage space and luxury components ensure travelers have memorable voyages. Additionally, they are a cost-effective caping vehicle as most Forest River RVs range between $20,000 to 200,00.
One user going by the username Kimber45 stated that she loves the vehicle
Another user Alis Dvbugsy however complained of leaking water and a buzzing noise when flushing the second tank
FAQ
Should I Buy a Forest River RV?
Yes, you should buy a Forest River RV if you seek quality detail and quality at affordable prices.
Is Forest River Heritage Glen a good brand?
The Forest River Heritage Glen is a good brand, providing users with a great traveling experience. Despite its shortcomings, it will offer you utility. You can find general forest river contacts online to make more inquiries.
Conclusion
The Heritage Glen manufactured by Forest River exudes greatness in the camping world. This vehicle is manufactured to provide users with a classic experience. This RV is a great camping home designed to offer numerous storage spaces and fitted with multiple quality amenities.
Despite offering several benefits, it is still prone to various issues. Some common problems with this travel trailer include power issues, problems with the slide-outs, water leakages, and air conditioning malfunctions.
However, these issues can easily be fixed through some handy work like using sealant where the water spills. You can also tighten screws on your AC to prevent unnecessary noise. However, if the problems are out of hand, the best option is to consult your dealers.
So, what other issues have you encountered with your trailer home before? Kindly let us know in the comment section below.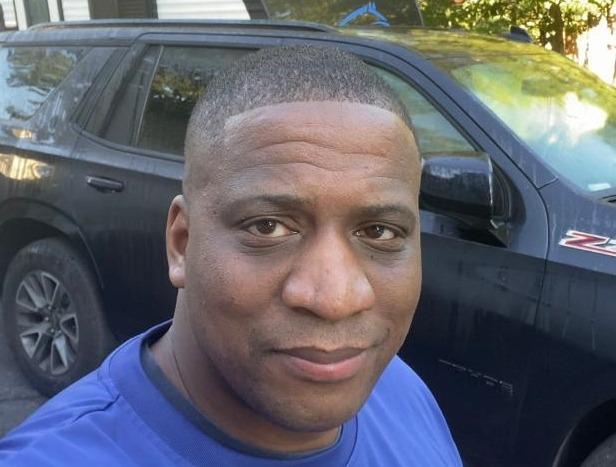 I`m a current Law Enforcement Officer working within the Counterterrorism Bureau in New York State. I have been Camping for over 20 years. My styles of camping include tent, car, truck, van, and RV travel trailer. I have a YouTube channel where I teach all types of camping with an entertaining method: https://youtube.com/@TheSmallsRVAdventures