Covered RV Storage: What is it & is it Worth it?
Whether you like to go RVing frequently or do it sporadically, there is a period where your RV is resting until you take it out for your next journey. Usually, you store your recreational vehicle either at your residence, campgrounds, or storage facilities.
These are the places where your rig will continue to sit outdoors, parked indoors, or tucked away under a cover. For many RVers, this period lasts anywhere from 6 months to one year.
But these rigs don't come cheap, and you have to think about the matter of storing them properly seriously. For the optimal choices, you will have to fork out a bit more dough, and this is where a storage facility comes into play.
What is Covered RV Storage?
Covered RV storages feature a canopy or an overhead shield for your recreational storage. These structures keep various weather-based elements like the sun, rain, snow, and hail under control, but they don't block everything.
Various facilities offer RV storage for rent. But some RVers prefer to erect their structure in their yard, of course, if there is enough space available. You will have to make several arrangements this way, but you might end up saving as well. This will only help if you have prior experience in storing your RV at home.
Covered RV Storage Price
The type of recreational vehicle you own doesn't matter here. If you are looking for covered RV storage, costs will heavily rely on your vehicle's size and the location of the storage facility. The amenities available at the facility also contribute to the overall cost.
The average cost of outdoor RV storage parking every month ranges from $30 to $100 per month. Indoor months' costs for storage can range from $50 to $125 per month at the low end. Some storage facilities to tackle extreme weather conditions offer heated storage indoors and the cost goes up to a whopping $400 per month.
Covered RV storage sits smack in the middle of indoor and outdoor storage options. Not everyone can store their RV at home, but it will be a cost-effective option if you do that. Such metal carports can start from around $1100.
You have to consider the width, the length, as well as the height of your unit. And if you are going for any customized options, it's your sole discretion.
Positives of Covered RV Storage
Safety from exposure
A harsh climate can never be suitable for your recreational vehicle in the long run. If you live in a region with extreme heat or cold air rain, you need to go for a covered RV storage to protect your recreational vehicle.
Those UV rays from the sun can be devastating on the roof of your RV. The rain will cause further damage to the top and continue to deteriorate. You will end up spending several thousand dollars for the repairs and renovation in your RV. Or you can use a roof sealant as well.
Nature can be quite destructive, and these storages are not entirely enclosed, but they adequately protect your RV and enforce its overall durability.
Shade in summer
High temperatures in summer can significantly increase the temperature inside your RV. This can result in a quick degradation of your RV interior. Those dashboard materials can fade or crack, and anything else can be damaged because everything is of wood, plastic, or upholstery.
Besides covering storage, you also need to protect your windows and prevent sunlight from entering the RV, so close all the blinds and curtains. You can go for an external shade. You also need to clean and condition all the surfaces that can crack or fade.
Optimal storage
If you go on frequent trips in your RV, cover RV storage because it's highly cost-effective. Your RV is still undercover.
Another point to consider here is the region where you go for storage. Regions with milder climate changes are better options. Such facilities will have overhead protection, but you can also find enclosed space with central heating.
Negatives of Covered RV Storage
Not a lot of options available
Here's a thing about covered RV storage, there is not much if it is available, and you might end up driving for hours to find the closest one. Building a car porch at your home would be a better option to consider in such a scenario.
Chances for finding a covered RV storage aren't zero, but there are quite slim. And you will notice that indoor storage spaces are even more limited, and that's why they are expensive.
It's still exposed
If you have chosen a spot where your RV will stay in an adequate construction building with climate control features, you don't have to worry.
But your RV will indubitably be exposed to humidity, cold, heat, and anything else that Mother Nature intends to throw at it. But all is not lost here!
You will have to do some storage preparation before you park it. These steps won't keep your RV entirely out of harm's way, but they will add some level of protection. Before storing your RV in storage, you need to;
Wash your vehicle.
Cover the tires.
Lubricate all moving parts.
Cover using a breathable tarp.
Use anti-moisture materials within the RV to prevent mold.
Proof for pests.
Get rid of valuables and perishables.
Disconnect those propane tanks.
Critters have easy access to your RV
This is another reason why you need to carry out the steps that have been mentioned. Mice and other critters all live outdoors. But at times, they also find peace in different cozy compartments that are in your recreational vehicle.
See also: How to keep mice out of your camper?
These can be either on the inside or in the underbelly. The covers you have put on or the one you are paying for will not keep your RV safe from these invading critters.
They can seriously damage the interior and exterior of your recreational vehicle. They can nibble the wiring, upholstery, and various other parts. Mice also spread diseases, so cleaning up afterward can be dangerous. These rodents have been found to spread more than 35 different diseases.
Before you pay for the facility's cover storage, you need to ask them how they take care of these creatures, especially rodents. Ensure your foam seals those cracks and crevices throughout your recreational vehicle to prevent the critters from entering the vehicle.
Is Covered RV Storage Worth It?
You can prolong your recreational vehicle's overall value in several ways. First of all, you have to make sure you store it properly. The best scenario is to keep it indoors in a climate-controlled building. But such a facility is very scarce and quite expensive too.
Therefore, the next best option for you to consider is the covered RV storage. It is going to be more costly as compared to outdoor storage. But it doesn't provide total coverage either. However, it still works well because you will get overhead content from various extreme elements.
But make sure you properly store it after taking all the preventive measures that we have highlighted in the above section. Doing this will not only save your RV from the intense forces of Mother Nature but from the wildlife as well.
You will have to make it worth it and take some preventive measures to ensure your RV is not completely exposed out there. This way, you can get the most out of the money and effort you invest.
Final Thoughts
Recreational vehicles don't come cheap, and you have to show them plenty of love and care to make the best use out of them. This is not only applicable when you take it out on the road for a trip but when you store it as well.
Unless you can find a climate-controlled building for indoor storage and payloads of cash, the best option for you to consider is the covered RV storage. It will not be a full cover, but your recreational vehicle will be protected with some overhead protection.
So, any immediate exposure can fend off here. But you need to adequately cover all the doors and windows and make sure none of the sunlight enters the vehicle. You also need to treat and polish the upholstery, plastic, and wood to ensure it stays in its shape.
You also have to clean any messes and get rid of any perishable food items from your RV. Ensure you secure the vehicle from pests and critters by sealing those cracks and crevices for good.
Doing this will allow you to get the most out of the covered RV storage, and you are saving a lot, especially if you compare this with the indoor storage facility costs.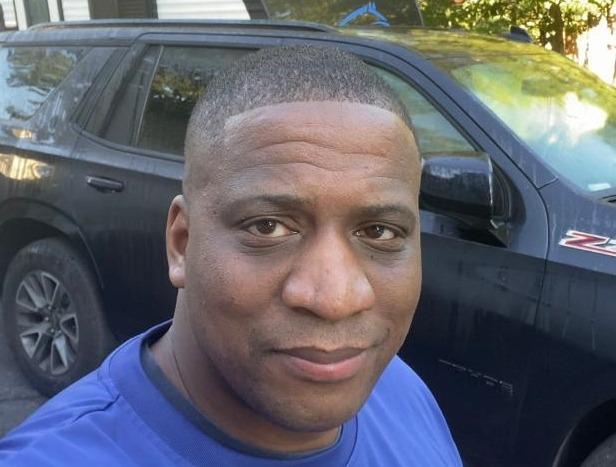 I`m a current Law Enforcement Officer working within the Counterterrorism Bureau in New York State. I have been Camping for over 20 years. My styles of camping include tent, car, truck, van, and RV travel trailer. I have a YouTube channel where I teach all types of camping with an entertaining method: https://youtube.com/@TheSmallsRVAdventures