Buying an RV with a lien – Step-by-Step Instruction
Buying an RV with a lien can be more difficult than buying one without one.
Most potential buyers have never bought an RV with a lien on it. RV buying can be a stressful experience with so many components to look at, let alone finding a lender for financing if you have a lien.
You can now learn the step-by-step process of purchasing an RV with a lien, including vehicle inspection, paying off debt, and much more. We've made this guide that walks you through an RV purchase covering all the important questions you may have about financing an RV with a lien.
Follow this step-by-step guide to see how it's done!
What Is A Lien And How Does It Works?
A lien is a legal claim on your property to secure payment for unpaid debts. When you take out a lien holder, you are pledging that you have the money to pay the debt and so can provide security. The lien holder (usually your lender) is allowed to seize your property to get back at least some of the money they loaned you.
Can I Legally Sell A Camper With A Lien Holder Against It?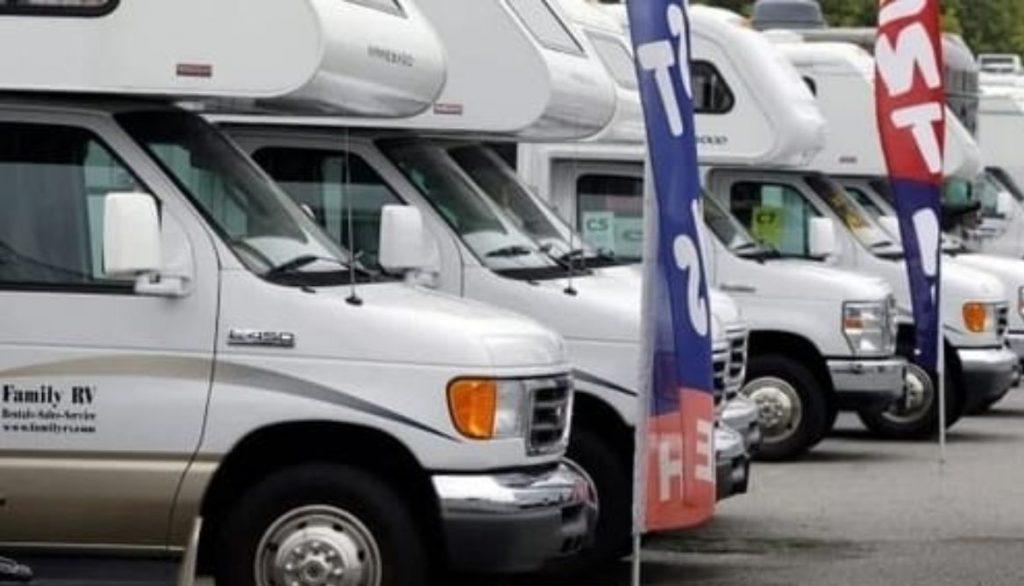 The recent housing crisis has left many homeowners with little equity in their homes and RV sales are a good way to keep the family budget afloat. The best strategy is to sell the camper right away, but you may be wondering if you can resell it with a lien against it.
Selling a camper can be tricky. Most people are not aware that there are laws governing the private sale of campers, and one of those laws is called the "statute of limitations". The statute of limitations is designed to curb accusations of fraud or unfair practices because it takes time to dig up records and figure out what really happened to the lien holder.
There are some states where it is illegal for lien holders to sell their claims against someone else's property, but this is not true in all states.
How To Sell Your RV With A Lien On It
Selling your recreational vehicle isn't as daunting as you might think. It's actually easier than selling your house! But before you sell it, you must first secure the title transfer through a lien on one of your vehicles.
Here's how to sell your RV with a lien on it:
First, contact the lien holder to find out the terms and conditions of your lien. You may need to pay off the debt or give them a reasonable amount of time to pay it off.
Write up an ad that includes details about how much money you owe and how long your payment plan is going to take.
If people seem interested, set up a meeting time at their home or office where they can inspect your motor car and buy the vehicle.
How Do You Buy an RV From Private Seller Rv Owners?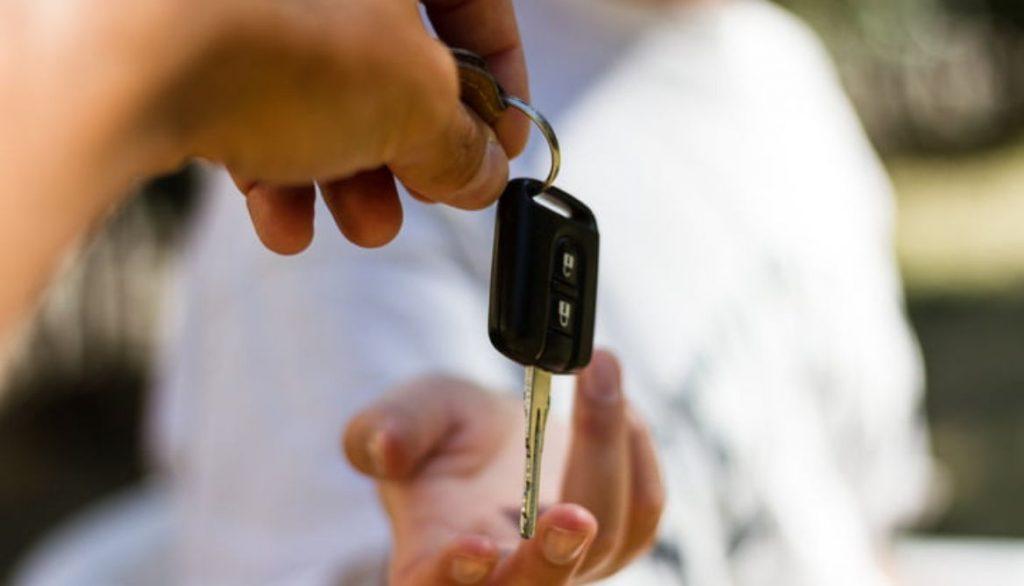 Buying an RV from a private seller can be a great choice. There are many benefits to purchasing a new or used one from someone who isn't trying to sell it because he/she needs the cash. The best thing about buying from a private seller is that you don't have to worry about financing and deal with the hassle.
You will most likely get more paperwork than usual, but don't worry – you can skip the paperwork if you take care of the minor details like getting an inspection, removing personal belongings, and taking pictures of your new home away from home before your dealer delivers it to your driveway.
Are There Other Options For Selling An Camper Or Pre-Owned RV?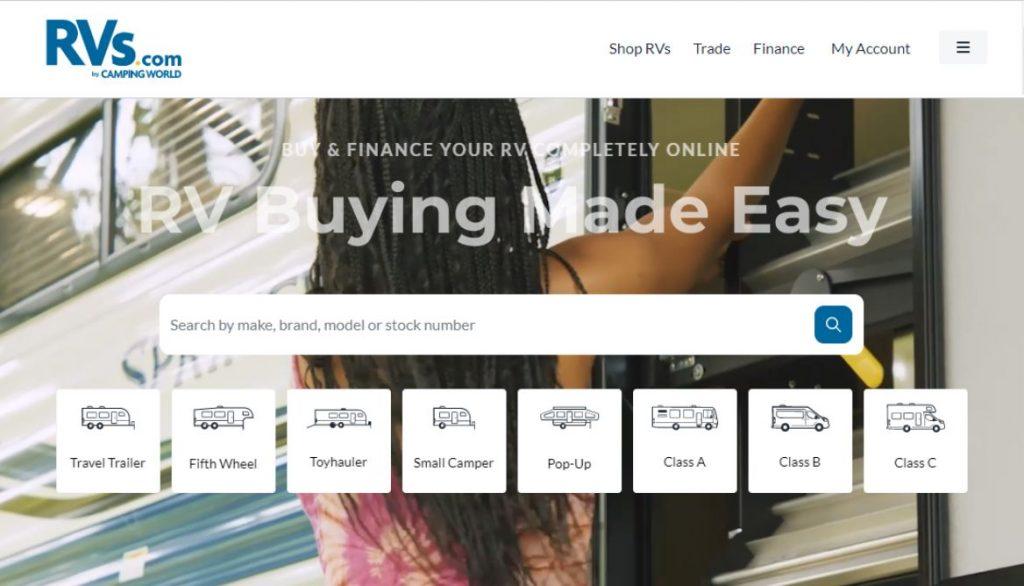 There are many ways you can sell your camper or pre-owned RV, but the most common is through an online listing. With websites like RVs.com and Camping World, you can list your item free of charge, receive bids, and even accept offers on your phone!
The first and most obvious option for selling a used recreational vehicle is one that you may already be familiar with: Craigslist.
There are tons of good options out there from other sites including eBay and eBay Motors where you can sell your RV for top dollar in no time.
Are RV Inspections Worth the Money When Buying a Used RV?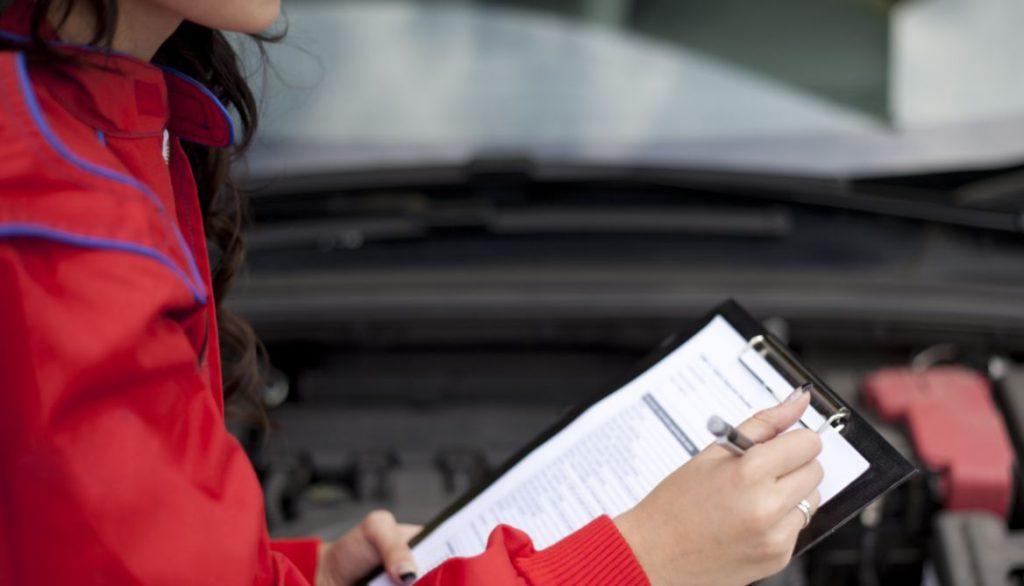 Buying a second-hand RV can be one of the most memorable and fun experiences. However, many people are wary of the condition of their new purchase due to the lack of information available online. Before purchasing your next RV, consider getting it inspected by an expert who can help uncover potential problems that could affect your travels on long trips or short trips to nearby campgrounds.
Are Deposits Required for Rv loans?
Deposits are required for traditional loans and even more so when applying for a cash-out refinance loan from the lending institution. If you're thinking of purchasing an RV, or if you're refinancing your current owner loan and looking for an installment loan, deposit requirements can vary depending on the type of loan you qualify for.
RV Loan
Whether you're a first-time prospective buyer or looking for an RV, it's important to understand what type of Rv loan you will qualify for. Deposits are one of the requirements for accepting a lienholder's debt-paid loan and for this reason, it's important that you know how these deposits function especially if you plan to get a second mortgage.
Where Are the Best Places To Find Used RVs for Fair Market Value Sale?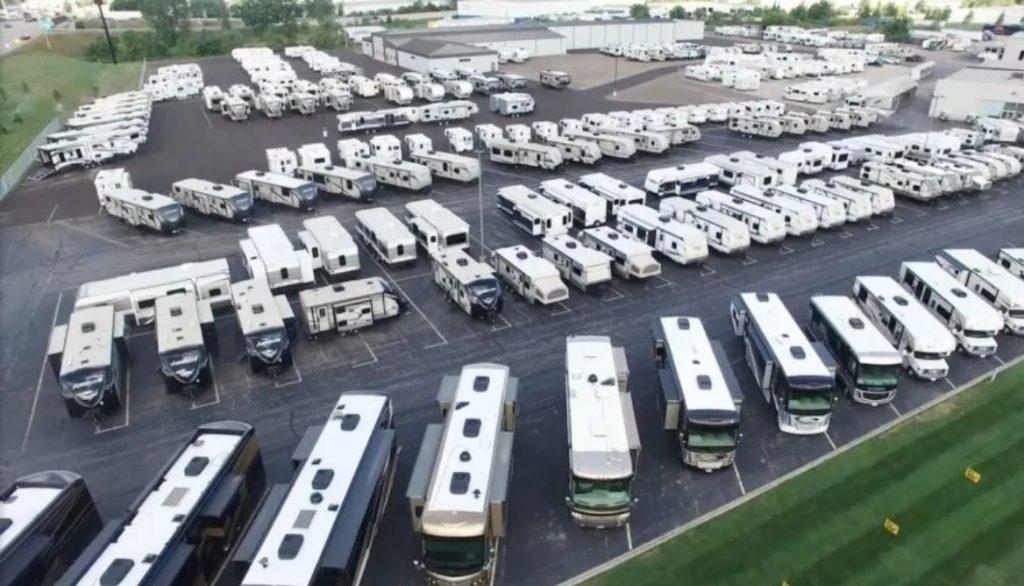 If you want to find a used RV for sale around you, there are several sites that can be of benefit.
Local Dealership: You can check with your local RV dealer or RV repair shop if they have any old RVs for sale, but this is usually more expensive than going online.
Local Classified Ads: In most areas of the United States, there are several free local classified ad sites that can be found online. Google "local classified ads" and you will find hundreds of options. Many of these sites have a wide range of categories that include everything from real estate listings to local garage sales and even RV sales!
You can also search for specific keywords related to your area such as "RV sales" or "RV parks."
Online classified sites like Craigslist and Autotrader allow users to post their vehicles for sale directly on the site instead of posting an ad locally first and then forwarding it to the website after people respond to them.
Buying an RV on Consignment
The first question you must ask yourself is whether you are ready for this sales process in your RV journey. Rv owners are responsible for picking up the camper and providing all the required documents from your seller.
And then making sure it is road legal, finding a way to get it all hauled to your location, setting it up with all the paperwork, and getting insurance for coverage before you can sell it. Once you're done with all of those things, you've completed the first leg of your adventure!
For many in the camping community, purchasing an RV on consignment – either from a dealer or directly from a seller – is the way to go. This is often because that person wants to move on to something else and selling is easier than fix-up, worth more, and will likely result in more cash for your next purchase.
Step-by-Step Directions for Buying a Used RV From a Private Seller
If you're looking to buy a used RV from private sellers, then these step-by-step directions will help you keep your eyes open for the right one. It also includes where and how to "buy-a-used-RV-from-private-seller."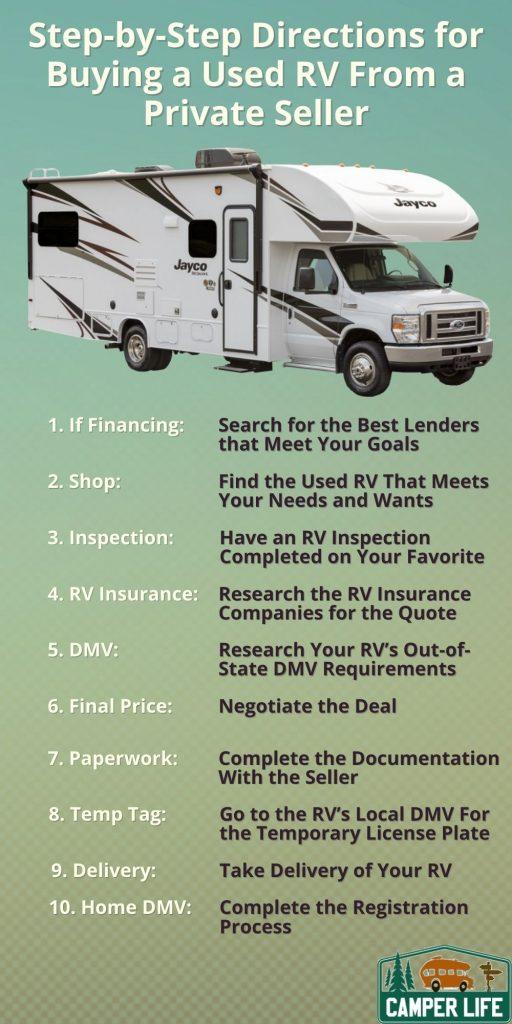 1. If Financing: Search for the Best Lenders that Meet Your Goals
If you are in the market for a new RV, you've probably already heard the advice that you should get financing before shopping. But what happens when you need to choose a lender or an escrow service? Where do you start? What's the best way to find the best lender for fair market value goals
Here are a few tips on how to choose the right lender and get a fair market value when you're looking for an RV :
Do your research and know what they can offer. If possible, talk to other people who have taken out loans from this lender and past customers who have bought similar items.
Ask about the APR (annual percentage rate) for each type of loan available. This will help you decide whether or not it's worth paying that much cost over time if it means not getting exactly what you want or need from your new RV purchase!
Look at their market value interest rates across all types of loans so that when it comes time for repayment, there won't be any surprises about how much money needs
2. Shop: Find the Used RV That Meets Your Needs and Wants
When you're ready to buy an RV, you'll want to find the one that meets your needs and wants. And while there's no one-size-fits-all answer, there are some simple ways to get started.
First, think about what you want in an RV—and don't forget that it could be a trip down memory lane as much as a fun way to travel.
Then think about what kind of travel experience you want from your next RV. Are there any specific places that stand out for you?
Do you have any special interests or hobbies?
Does the area have any particular attractions or landmarks that will make for a memorable experience?
3. Inspection: Have an RV Inspection Completed on Your Favorite Finalist
You know that feeling when you're looking at the finalist in your favorite brand of RV, and you just know it's going to be the one? And then… Do you check the reviews and see that everyone agrees that it's a bad deal?
Well, if you've got one of those RVs, you're gonna have a bad time.
You can't just take your new favorite RV out for a spin and hope that everything works out. You need to make sure it will work with your lifestyle before you use it.
And what better way than with an inspection?
A thorough inspection can tell you everything from where the best places to plug in are (and what kind of extension cord is best) to whether or not there are any problems with the plumbing or any other components of the RV.
4. RV Insurance: Research the RV Insurance Companies for the Best Quote
RV insurance is an important part of your overall financial plan for your RV. Insurance fees can help protect you from accidents and other unforeseen events.
Whether you own a recreational vehicle or motorhome, an RV insurance policy will help protect the contents of your vehicle from theft and damage that could occur at any time.
With an RV insurance policy, you will have coverage to repair or replace items in your RV if they are damaged by fire, flooding, or other forms of loss due to fire or theft.
You should compare several different companies before choosing one that offers the right level of coverage for your needs.
5. DMV: Research Your Home and the RV's Out-of-State DMV Requirements
Researching your home and the RV's out-of-state DMV requirements
If you're going to own an RV in another state, it's important to know what you need to do to get your vehicle registered in that state. Both you and the DMV will have different expectations of what information is required for registration. This can be confusing, so we've put together this guide to help you understand the process.
Here's what you need to know:
The first thing you need is a title for your RV or truck (or both), which shows ownership and insurance information.
You'll need proof of registration from the state where you currently live.
Once you have all of these things together, head into your local DMV office!
6. Final Purchase Price: Negotiate the Deal
The final purchase price of your RV varies greatly depending on the size and model you choose, as well as the location of your RV. You may be able to negotiate with the dealer for a better deal.
In most cases, RV dealers will not offer a fixed price for an RV. Instead, they will offer you a payment plan that allows you to make monthly or bi-weekly payments over several years, which helps keep your monthly payments low.
If you want to be paid in cash or another form of payment, it's possible but difficult to negotiate with a dealer. Some dealers might be willing to work with you if they know that you won't take their offer if they don't meet certain criteria (for example, if they don't have enough space in their lot).
7. Paperwork: Complete the Documentation With the Seller
When you're buying a recreational vehicle, it's important that you understand exactly what you're getting. To ensure that your purchase goes smoothly, it's also important to have all of your seller-paying paperwork in order from the get-go.
The first step is to make sure that you've filled out all of the paperwork necessary to transfer ownership of the RV. This includes:
A bill of sale or title certificate signed by both parties
A signed statement from the seller indicating that they are selling the RV and not giving it away or giving it away as a gift
If applicable, a signed statement from an authorized representative of the seller indicating that they are authorized to sell and/or transfer ownership of the RV
8. Temporary Tag: Go to the RV's Local DMV For the 30/60/90 Day Temporary License Plate
If you are going to be in your RV for more than 30 days, you will need a temporary license plate. You can get one by visiting your local DMV. The process is pretty simple. You'll need to present
Your RV
Proof of ownership (i.e., title) and
Proof of insurance.
After showing them all this information, they will issue you a temporary license plate that you can use until your permanent one arrives in the mail.
9. Take Delivery of Your RV
When you get back home, contact the DMV that handles RVs and set an appointment about a week or two after you get home to give you time to complete their requirements. You might need to stop at a store to pick up food and RV essential accessories like hoses and other gear for your trip back home.
10. Home DMV: Complete the Registration Process
If you own a recreational vehicle, it's important to register it with your state's DMV. Not only will it make life easier when you need to get behind the wheel of your RV and drive off, but it will also help you avoid any fines or fees from getting towed.
Buying an RV With a Lien. Should I Buy an Extended Warranty for a Used RV?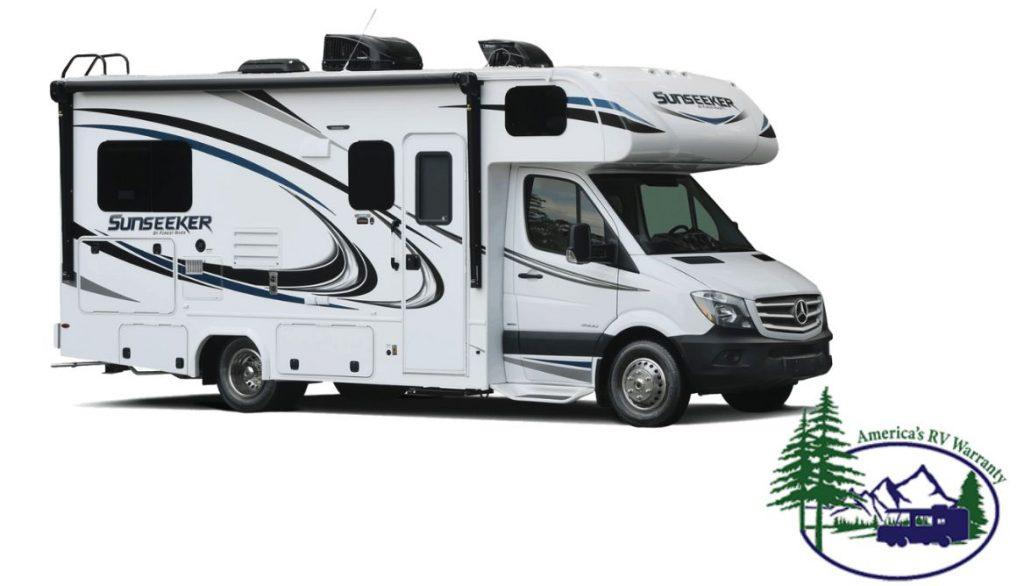 If you're thinking about buying a used RV, you may wonder if it's worth it to buy an extended warranty. If your RV has been in an accident, the question of whether to buy an extended warranty can be complicated.
First, make sure your RV is insured. If it isn't, now is the time to get it insured. You don't want to find out after you buy the vehicle that it wasn't covered by your homeowner's policy or other insurance policy.
Next, consider what kind of coverage you want. Some companies offer "full replacement value coverage" and some only provide "partial replacement value coverage." That means if someone damages your RV beyond repair (but not beyond repair), they could receive less than the total cost of repairs for that damage.
Finally, consider how much time has elapsed since your RV was damaged or purchased (if it was purchased). If there are still several years left on your warranty before it expires (and most warranties do), then an extended warranty just might do the trick.
Conclusion
If you're ready to buy from a private seller or sell your RV, we can't recommend buying a used RV enough. You'll get a great deal on a reliable piece of equipment that's well taken care of, and we have helped you through the process every step of the way in this article.
Do you have any more questions regarding purchasing an RV with a lien?
We want you to be happy with your purchase, so if there's ever anything we can do for you, just let us know in the comment section below!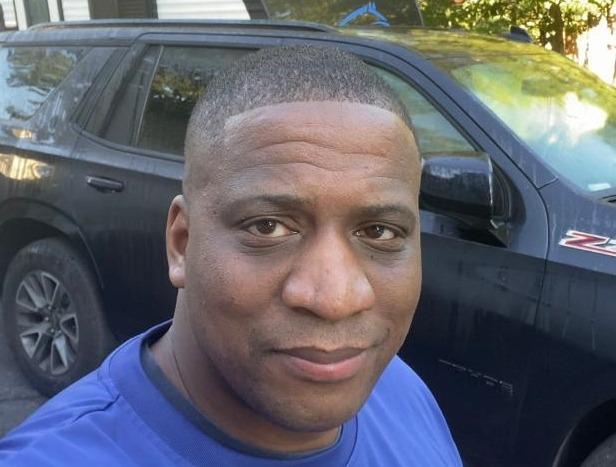 I`m a current Law Enforcement Officer working within the Counterterrorism Bureau in New York State. I have been Camping for over 20 years. My styles of camping include tent, car, truck, van, and RV travel trailer. I have a YouTube channel where I teach all types of camping with an entertaining method: https://youtube.com/@TheSmallsRVAdventures