Flagstaff Super Lite Problems: Follow These 7 Best Maintenance Tips
Do you have to face Flagstaff Super Lite problems every other day? Let's discover the best solutions for treating issues related to the pump, appliances, blown fuses, durability, suspension and ride quality, and electrical systems.
Moreover, I will also share some great tips to prevent these problems and maintain your super lite efficiently. Without delaying any further, let's start with the guide now!
Flagstaff Super Lite Quick View
The Flagstaff Super Lite is a popular and valuable RV travel trailer market addition. It is perfect for your camping trip due to its highly efficient RV's electrical system. It has the best additional features to help users meet their needs and demands like: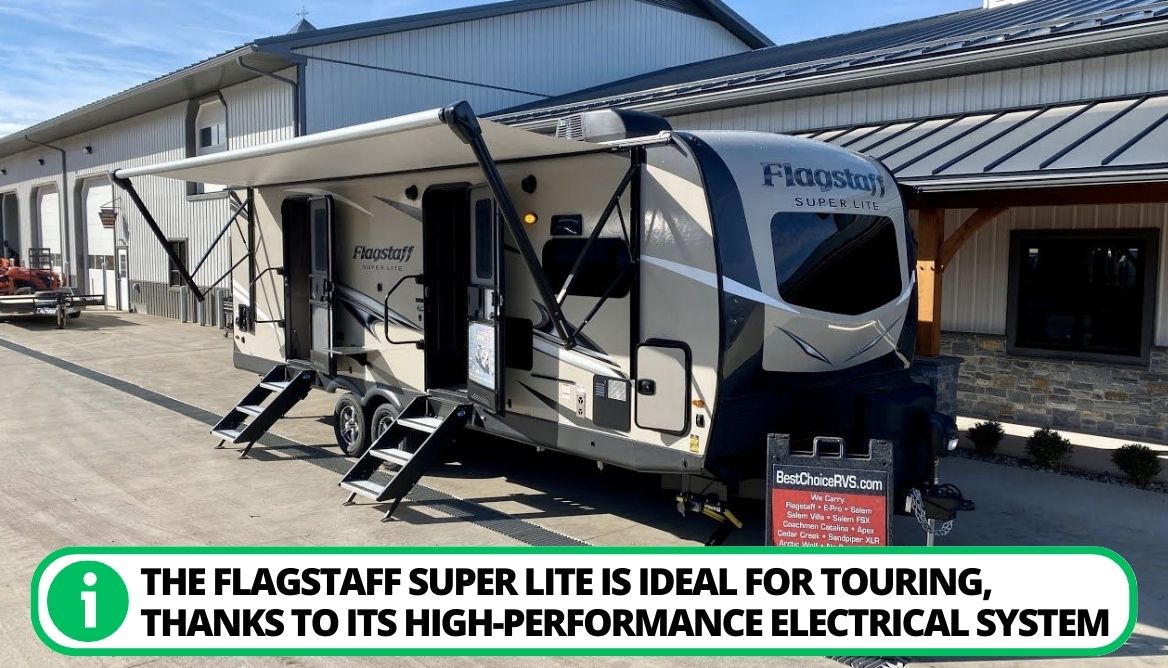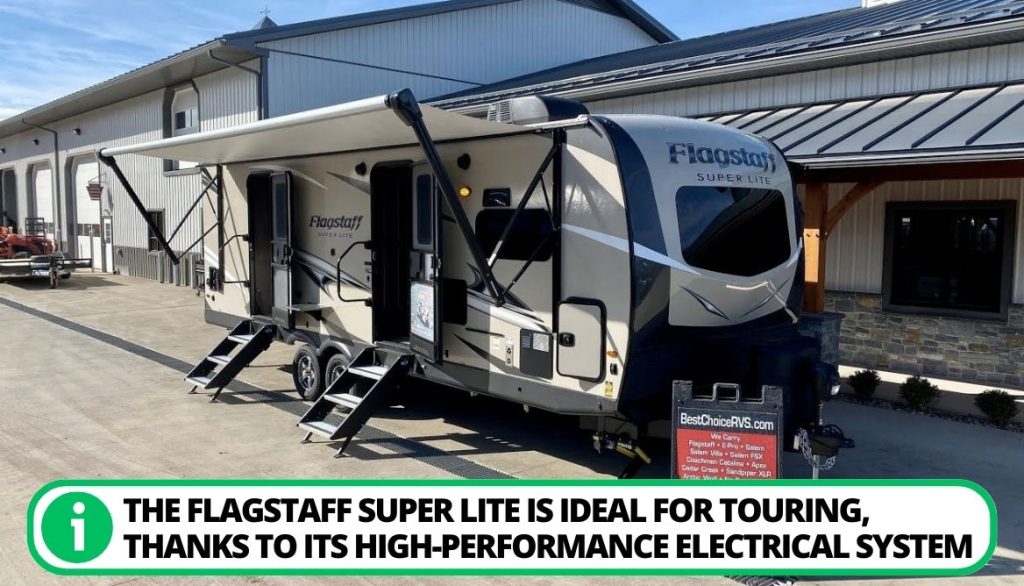 Auto leveling;
Back-up camera prep;
Solar panel inverter options.
But the Flagstaff super also alarms the users regarding stability concerns and other minor issues.
Don't worry you can easily avoid all issues by considering these prevention strategies to maintain its performance and working. Or use these top working solutions to eliminate the most common Flagstaff Super Lite problems.
The Major Problems and Quick Solutions of Flagstaff Super Lite
As I said before the most common Flagstaff Super Lite problems are related to the pump, appliances, blown fuses, durability, suspension and ride quality, and electrical systems. The best solutions to these problems are:
| | |
| --- | --- |
| | |
| | Open single side of the faucet at once |
| Problems with appliances: | Repair, reset, or replace |
| | Provide distributed power supply |
| Issues with the durability: | Ensure maximum tire health and stability |
| Suspension and ride quality: | Use stabilizers and shock absorbers |
| | |
6 Common Flagstaff Super Lite Problems and Fixes
Your Flagstaff Super Lite's mechanical and electrical problems can reduce its functioning. Here are the detailed solutions to these common issues to help you restore its efficiency and performance:
1. Problem with the Pump
One of the most frequent problems that Flagstaff Super Lite users face is the pump. In most cases, it stops working after two weeks of use. It creates big trouble and appliance failure for use in the travel trailer. Some main causes are: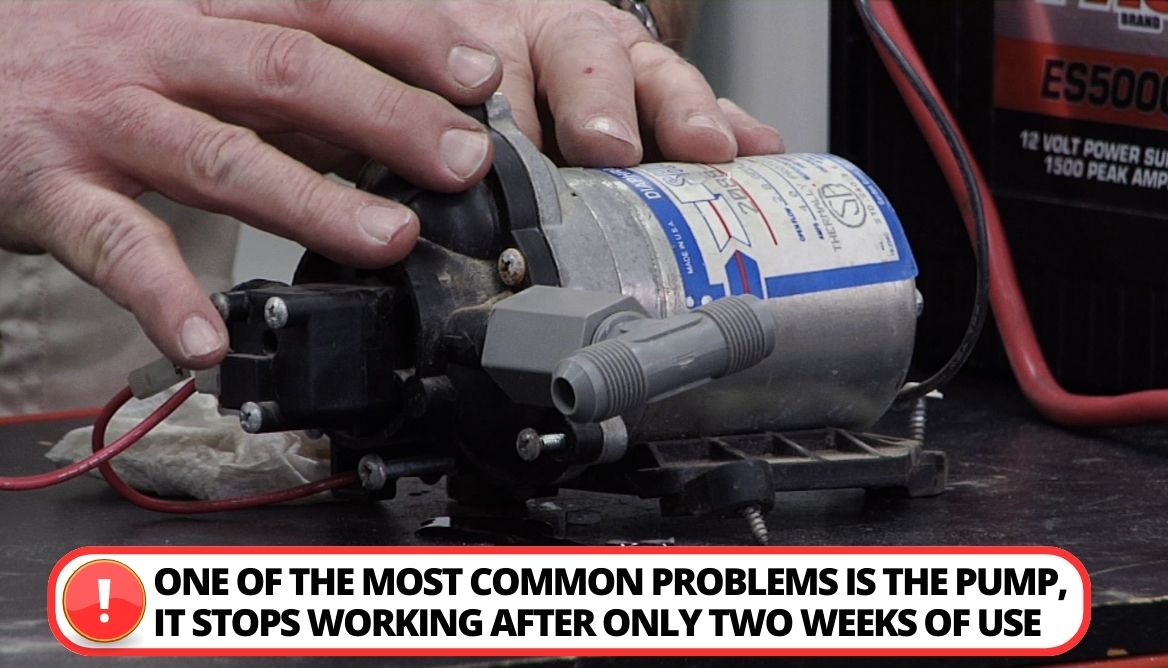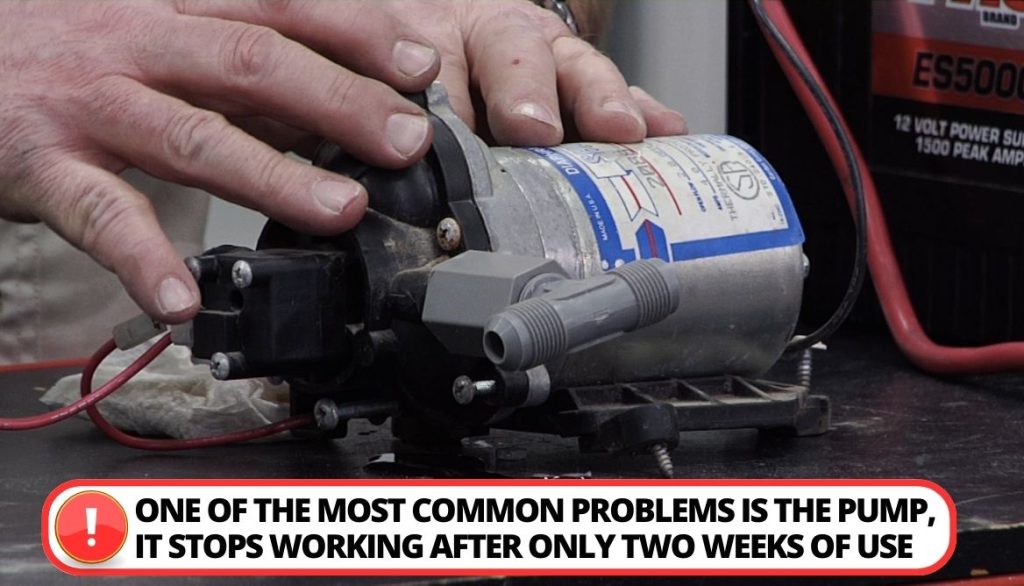 Dust or dirt build-up in the pump;
Pressure fluctuations;
Air obstruction in the pipeline.
Solution
Here are some quick fixes to pump issues:
Open one side of the faucet at a time;
Look for leaks in the piping joints;
Take the help of a professional plumber.
2. Problems with Appliances
Another main issue with the Flagstaff Super Lite is related to the appliances in use in the travel trailer. People keep different equipment in their trailer, like the microwave, stove, and refrigerator, for their convenience. Se major causes are: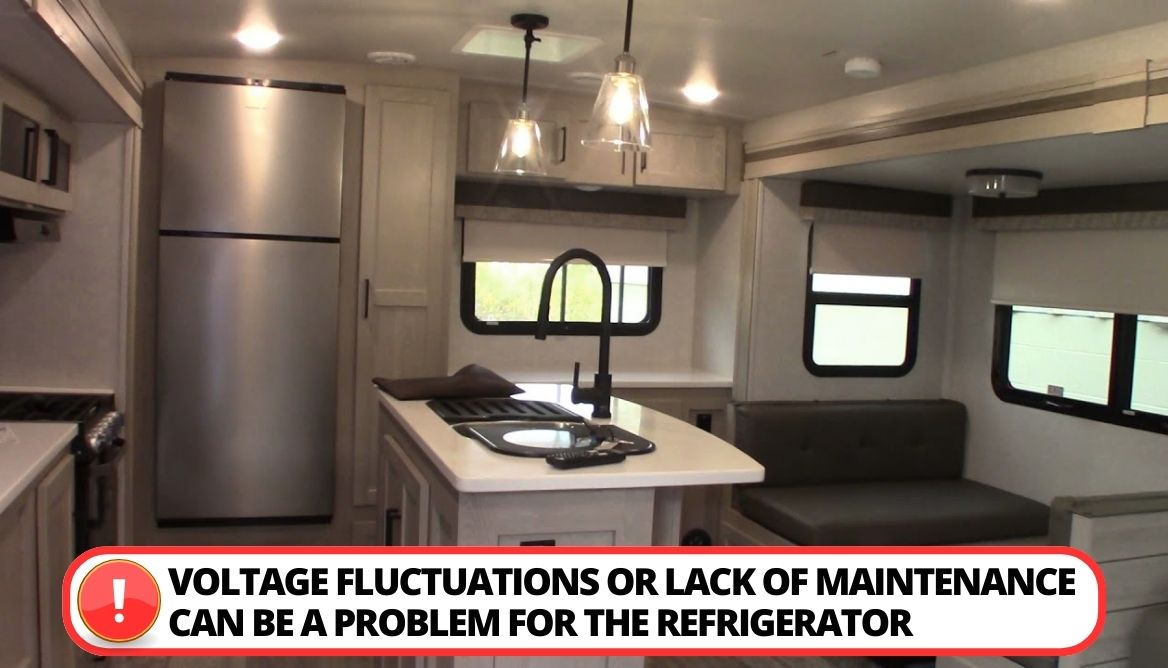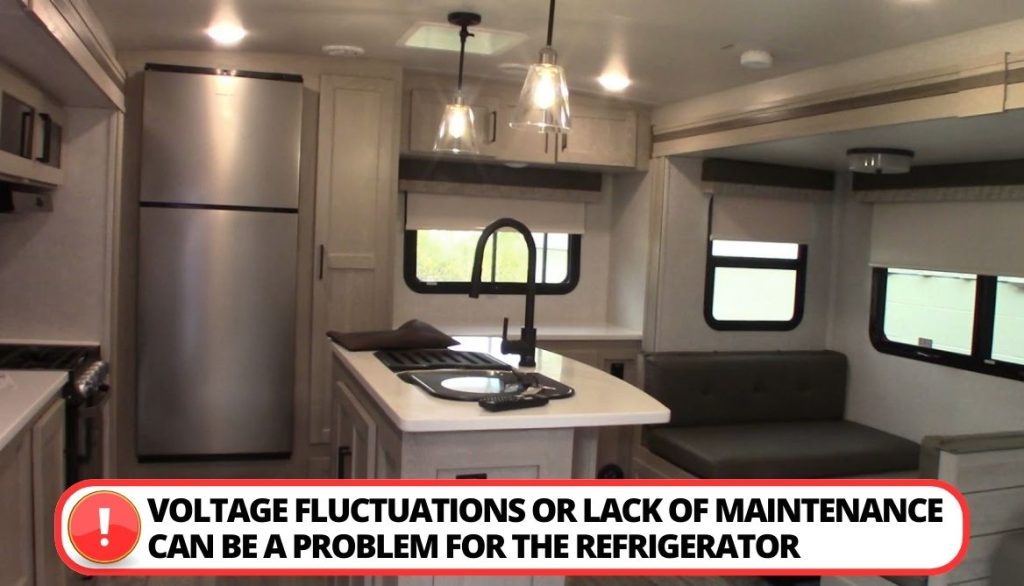 Lack of maintenance;
Not repairing current issues;
Voltage fluctuations.
Solution
Some best solutions to consider are:
Take care of your Flagstaff Super Lite's daily appliance inspection and maintenance;
Inspect any refrigerator seal leakage;
Dust off the coils daily;
Clean the burners;
Replace the broken parts;
Check the power source;
Ask the professionals for annual maintenance service.
3. Blown Fuses
Blown fuses are also a significant issue regarding Flagstaff Super Lite problems. Fuses help keep electrical components safe from power disturbance. When the fuse system blows, it shuts down the electrical supply to the system. Its causes might include: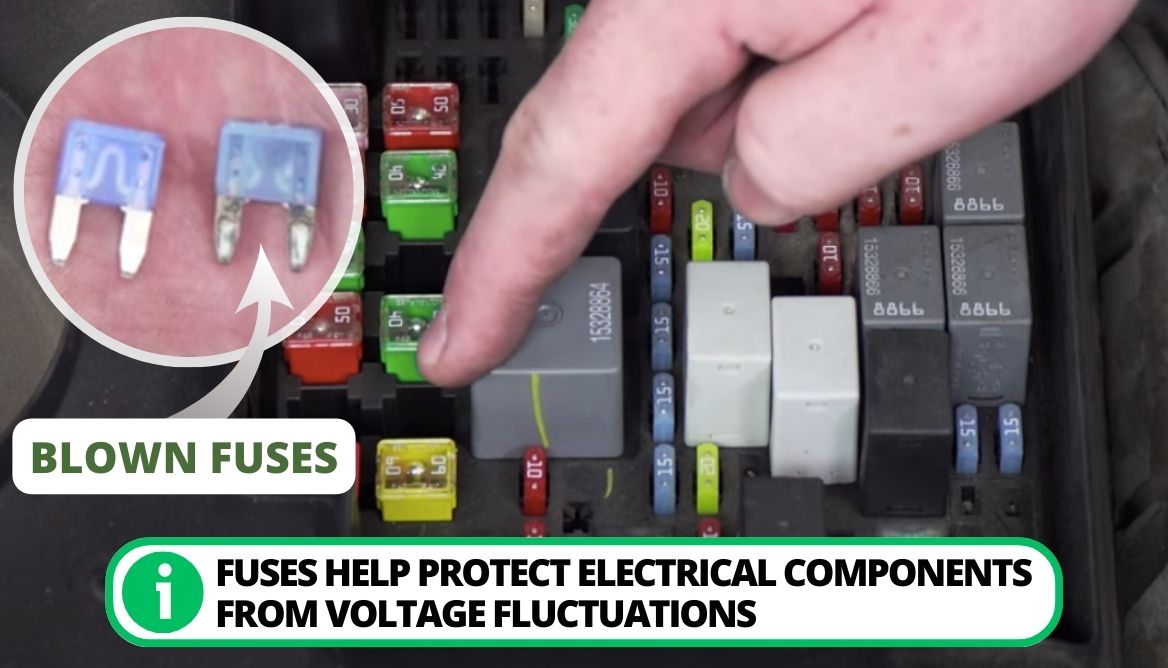 Short circuit;
Power failure.
Solution
Try these solutions to fix this appliance failure:
Change fuses;
Refrain from overloading the electrical system of your Flagstaff Super Lite;
Use a low-power source for your electrical components like the solar panel, induction stove, electric kettle, and other appliances;
Also, do not operate two devices at a time;
Observe the wattage consumption of the devices.
4. Problems with Durability
Durability is also essential to consider when talking about Flagstaff Super Lite. Sometimes you notice that the rides could be smoother. It is not just irritating and uncomfortable but also damaging to the trailer. Some main causes include: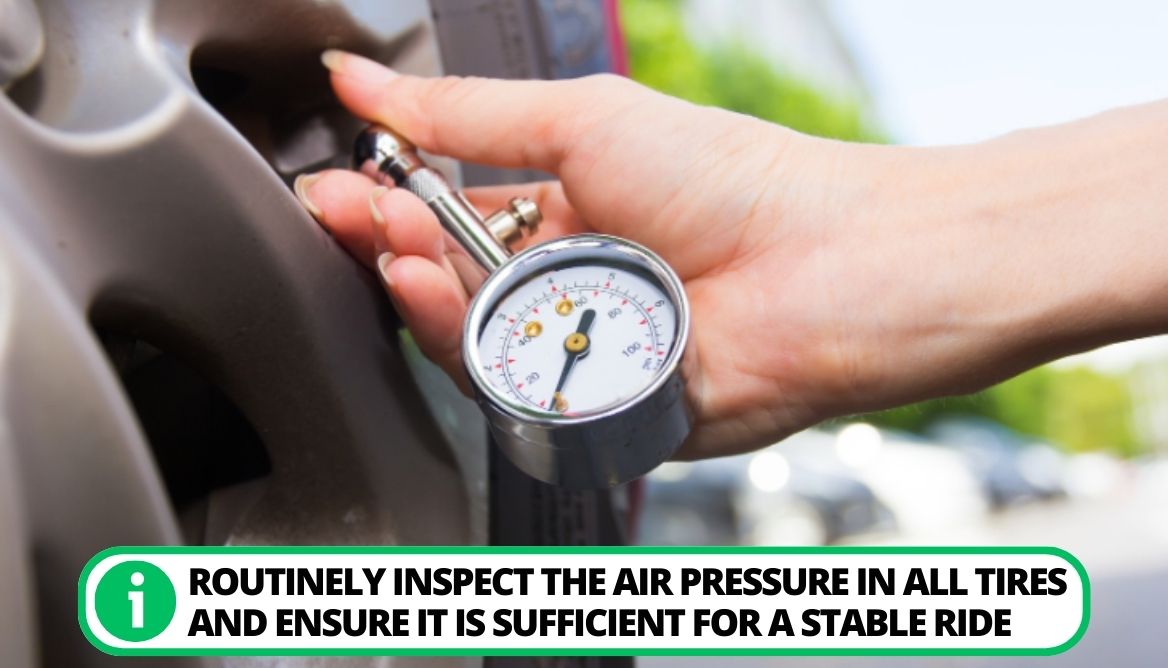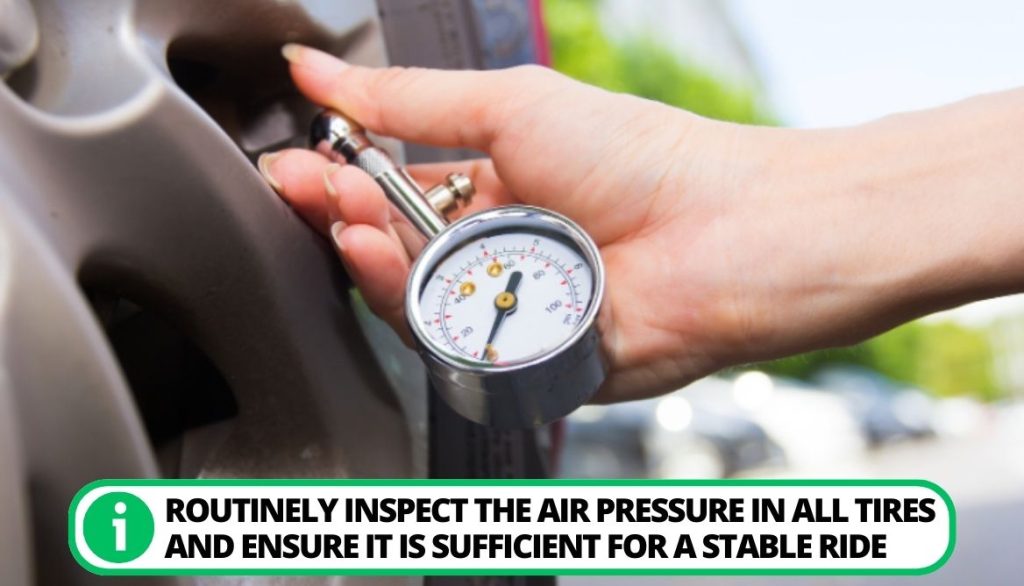 Stability concerns;
Damage to the mechanical components.
Solution
Consider these fixes for help:
Routinely inspect the air pressure in all tires and ensure it is sufficient for a stable ride.
Consider using load-detecting monitors. It is a device that mentions the load rating on tires.
5. Suspension and Ride Quality
Another main concern of Flagstaff Super Lite users is its suspension and a good quality ride. For this, the travel trailer build should be sturdy and heavy to avoid instability during rides. Some main causes of compromised ride quality are: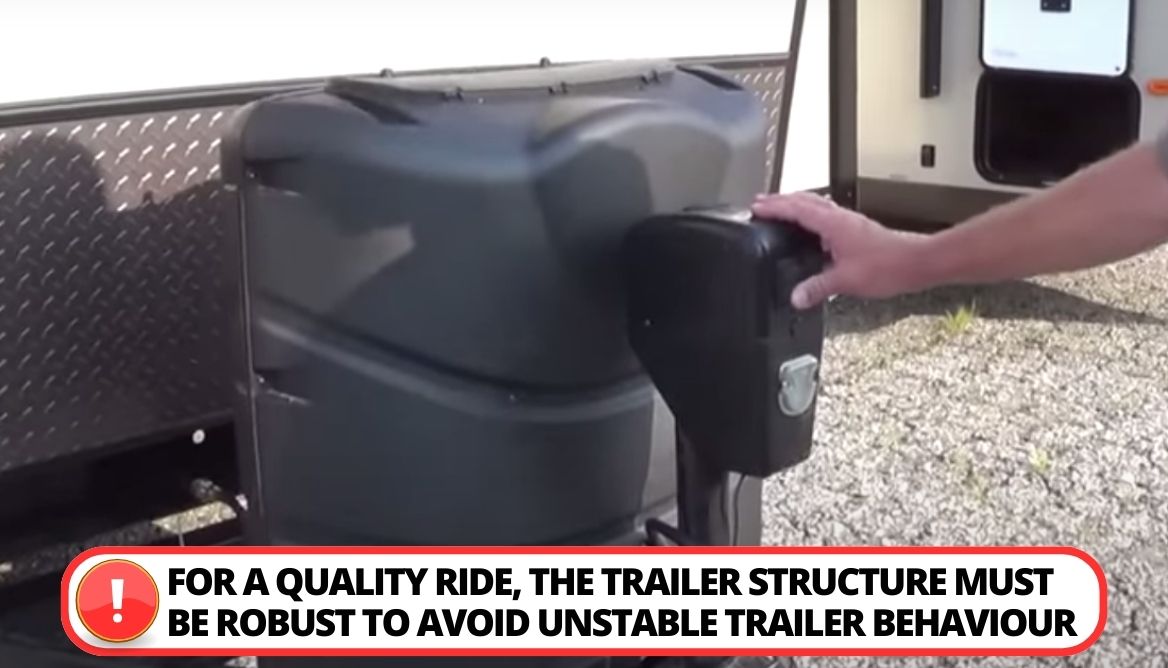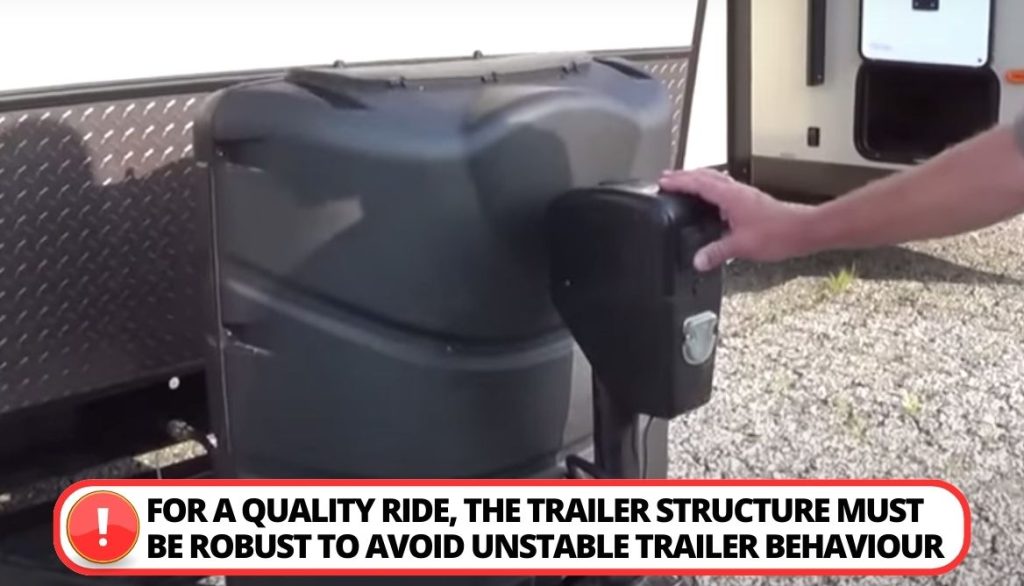 Mechanical components malfunctioning;
Outdated motor source;
Breakage of system parts;
Lack of maintenance.
Solution
The best solutions to improve ride quality are:
Modern and updated sway bars and shock absorbers stabilize the suspension system;
Take care of the regular maintenance to meet the Thor Motor Coach ride standards.
6. RV's Electrical System Problems
A stable electrical circuit is essential to run the different appliances like the water pump used in the travel trailer. Some main causes of electrical issues are: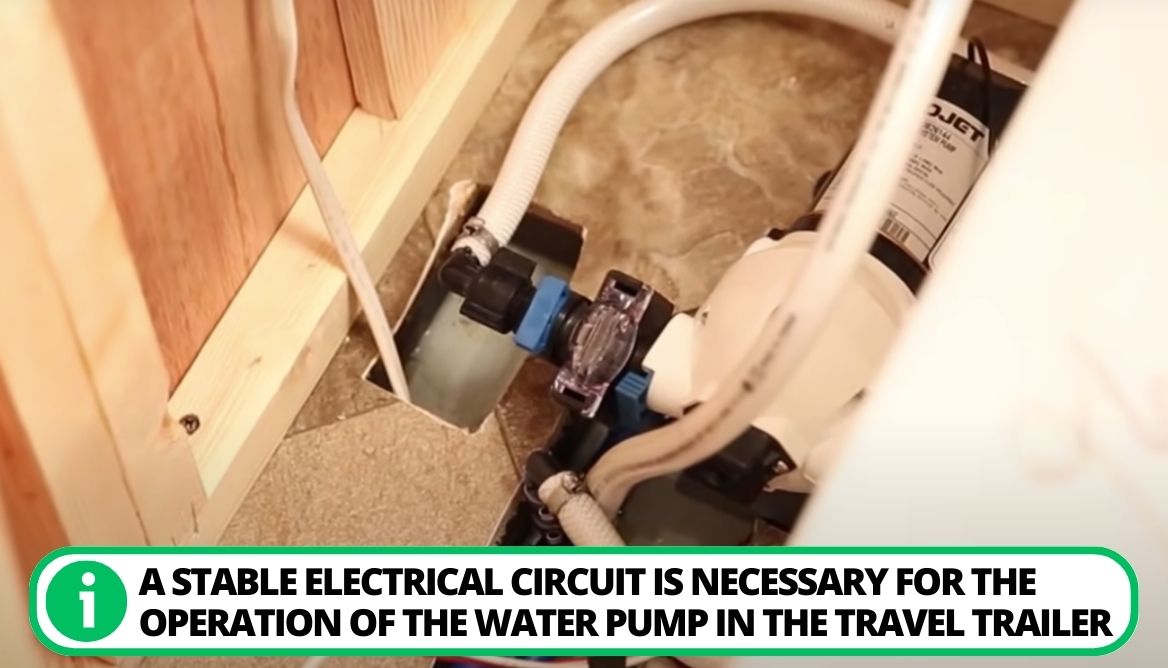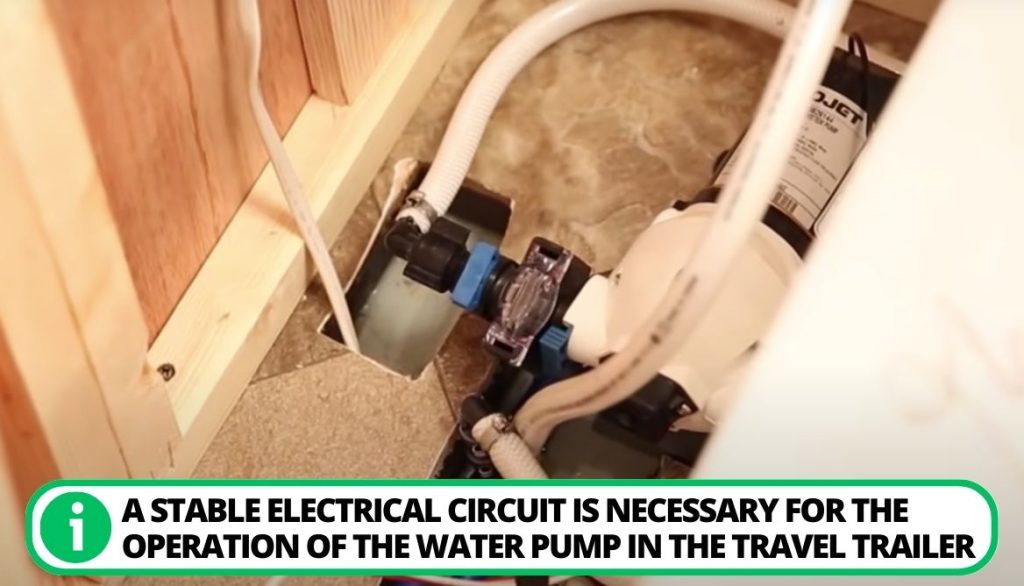 Malfunctioning circuits;
Irregular power supply.
Solution
The best solutions to electrical issues are:
Check fuses and replace them if needed;
Avoid overloading the circuit;
Learn minor RV electrical system fixes to tackle any unfortunate situations;
Consult a professional electrician if the situation worsens.
8 Useful Tips to Consider about Flagstaff Super Lite RV
As a travel trailer expert, I have come up with valuable suggestions to improve your Flagstaff Super Lite experiences. These include:
Conducting regular maintenance;
Keeping a toolkit;
Proper loading;
Considering warning signs;
Maintaining repair records;
Weatherproofing;
Electrical awareness.
1. Conduct Regular Maintenance Checks
Conducting regular maintenance checks of your Flagstaff Super Lite is helpful in the early diagnosis of any upcoming issues. Also, it keeps you aware of the status of the mechanical and electrical components of the travel trailer.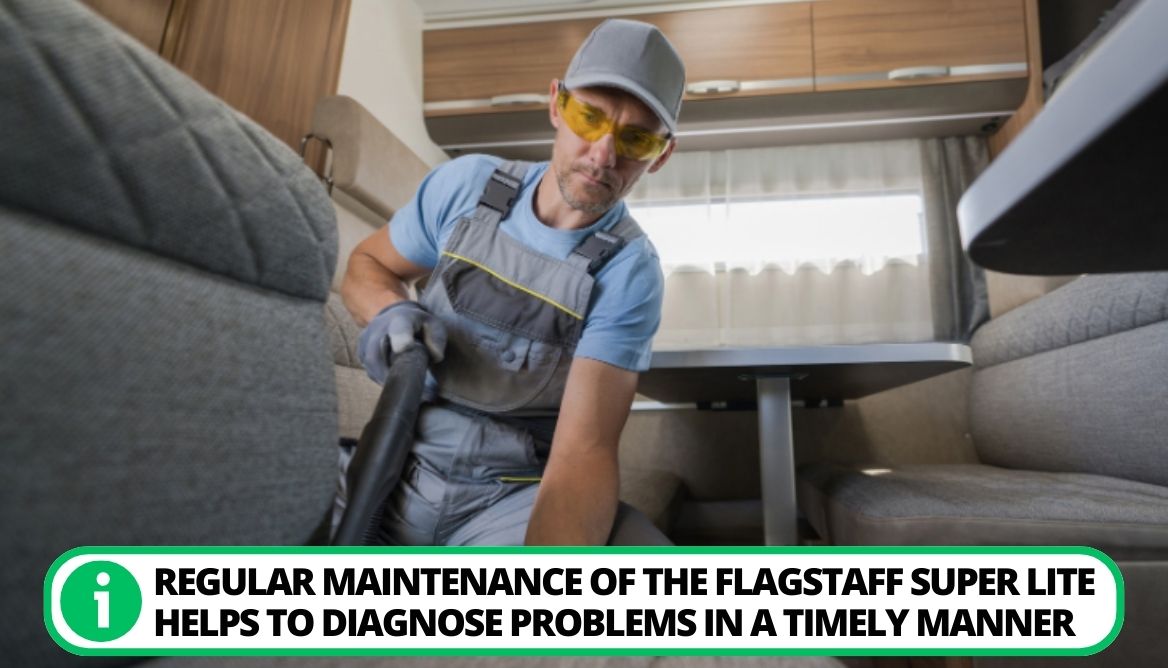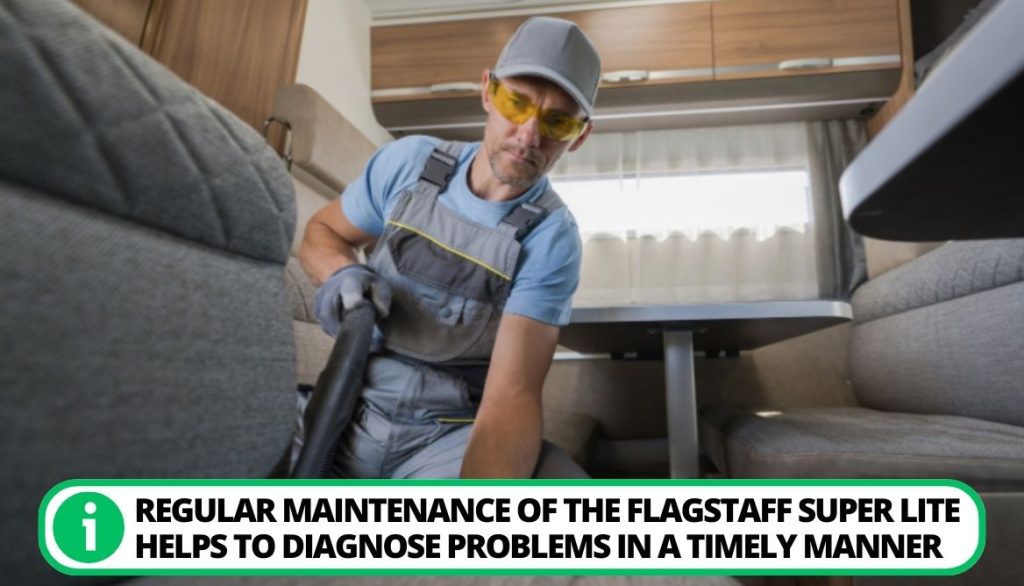 Important! This way, you can resolve any arising issues before facing significant damage.
2. Maintain a Tool Kit
Keeping an updated toolkit is helpful to repair minor Flagstaff Super Lite issues and avoid any schedule delays. To get emergency help keep in the toolkit:
A wrench;
A Plier;
A Screwdriver.
Also, learn how to properly use these tools to tackle any unfortunate events like water leaks.
3. Proper Loading and Weight Distribution
Pay special attention to equal weight distribution when loading your Flagstaff Super Lite. Also, ensure that the items are stable so they don't fall during the bumpy rides. Because equal weight distribution helps to avoid rolling over the travel trailer.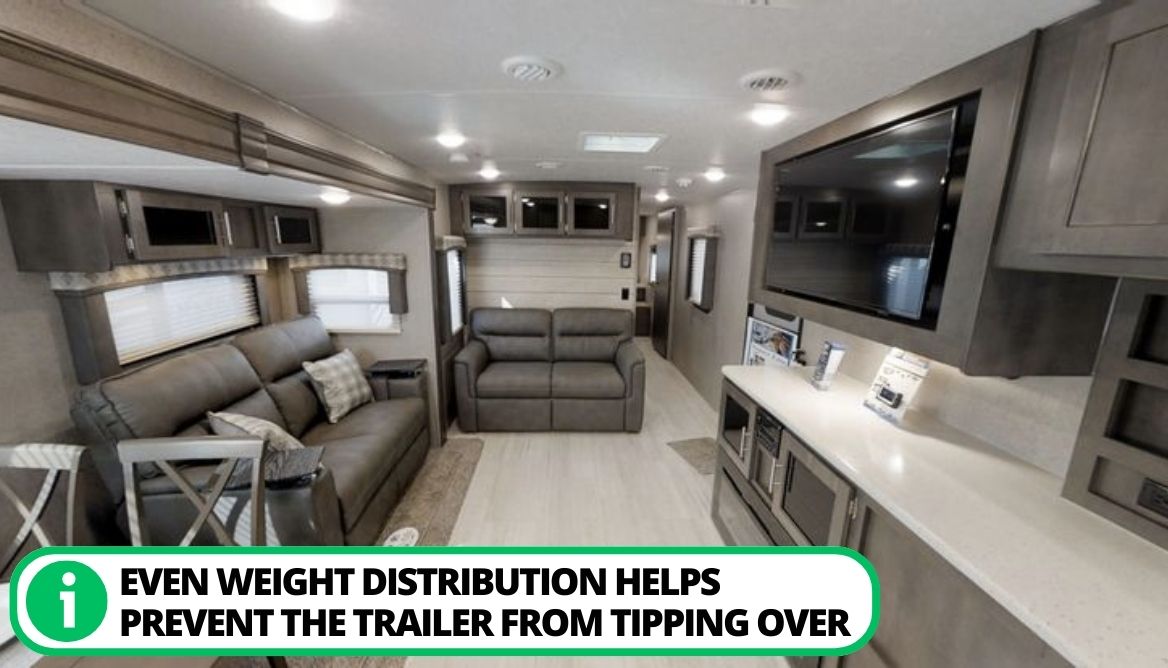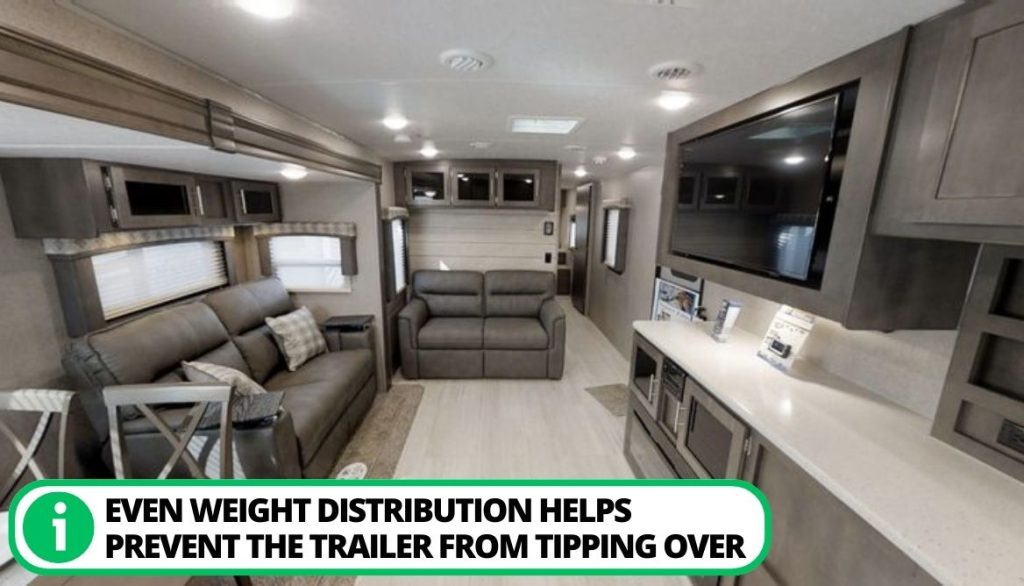 4. Don't Ignore Warning Signs
Pay attention to the warning signs of the Flagstaff Super Lite system, even if they beep for a short period only. Whether it is about leaks, electrical imbalance, fuse blow, water pump issues, or any other emergency, take the warning indications seriously and resolve them as soon as possible.
5. Keep a Record of Repairs
Maintaining a record of repairs to your Flagstaff Super Lite helps tell you which problem to pay more attention to. Moreover, it also alerts you about the severity of the problem so that you treat it accordingly.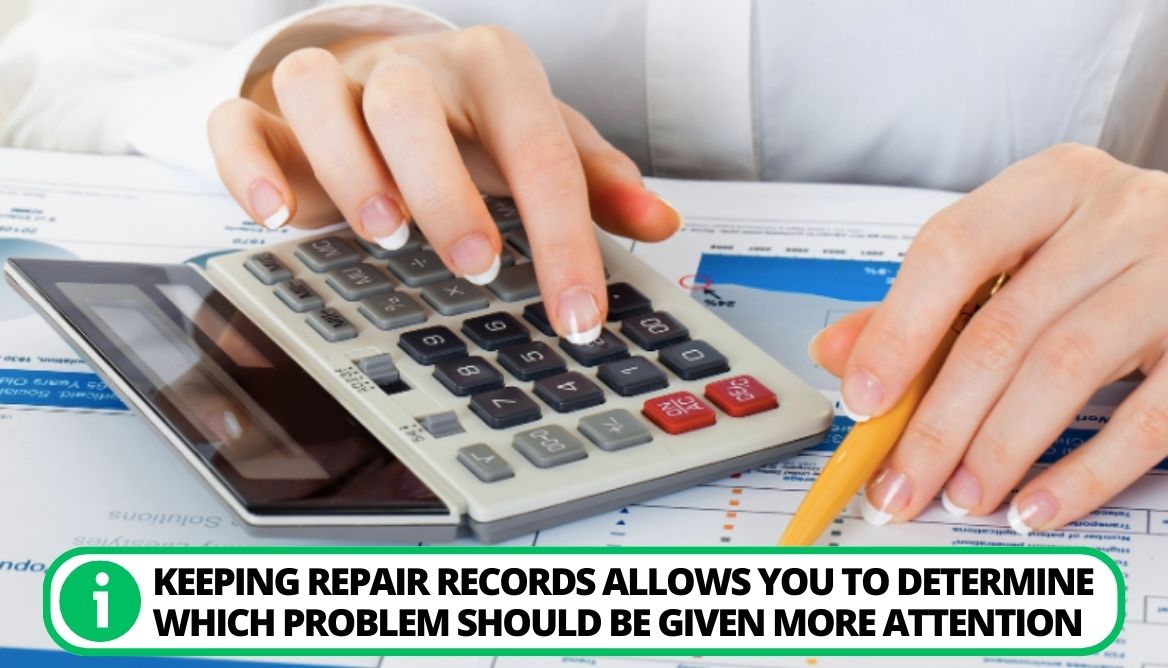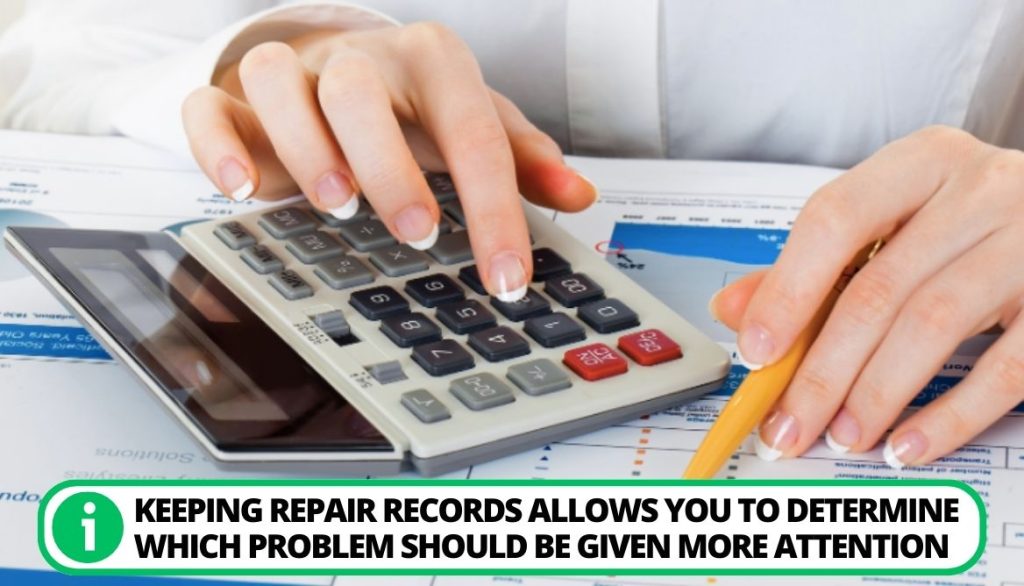 6. Weatherproofing
Proper weatherproofing of the Flagstaff Super Lite is essential to avoid moisture damage and ensure a comfortable camping tour. Look at the caulking and seals around the doors, windows, and vents to prevent leakage.
7. Electrical Awareness
Gather proper knowledge regarding the electrical consumption of your Flagstaff Super Lite. Also, ensure equal electricity distribution to avoid short circuits or electrical damage with equipment like water pumps. Learn minor electrical fixes to tackle any unfortunate situations.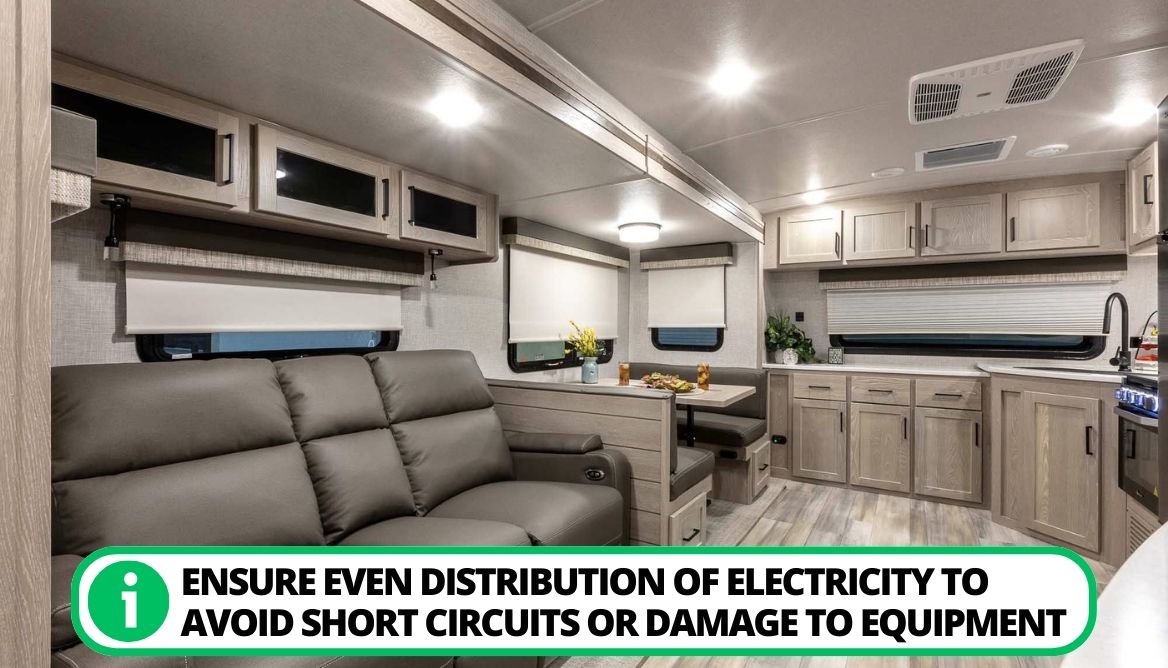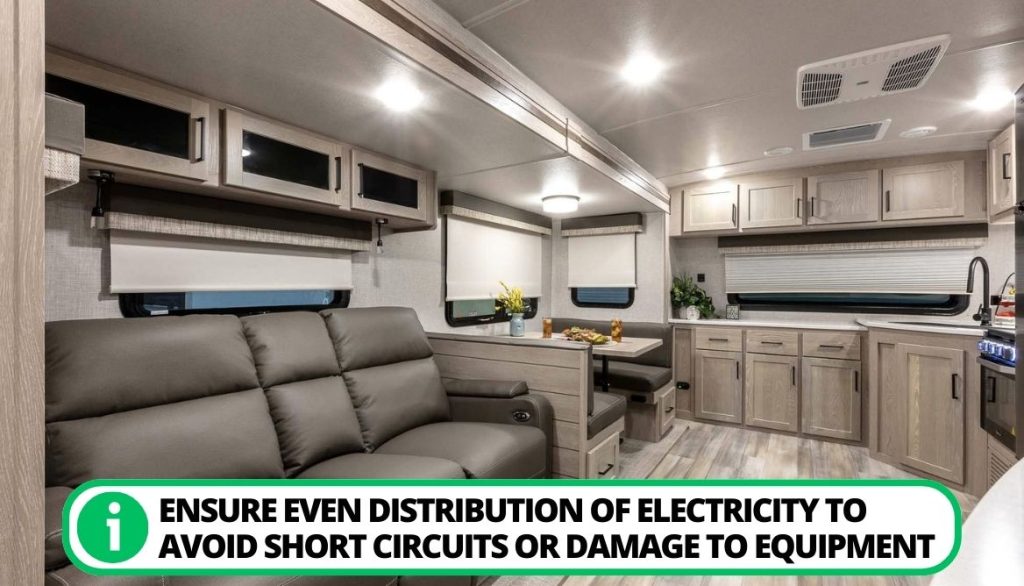 8. Professional Help
You must know when to see professional help for your Flagstaff Super Lite problems. It is only possible for you to repair some of the issues yourself due to a lack of technical knowledge. You could cause more damage to the trailer than repairing it.
Expert and skilled technicians can quickly get rid of the problems by diagnosing underlying causes timely.
User Experience
People love using Flagstaff Super Lite because of its high ride stability and updated technical features. But on the downside, users have issues regarding the electrical components of the trailer.
The power distribution also gets risky, sometimes causing fuse blows and appliance damage. The most common issues regarding this trailer are unsatisfied experiences using:
The refrigerator;
Pump;
Heater;
Other electrical appliances.
FAQ
Which is better, Rockwood or Flagstaff?
Rockwood is better than Flagstaff as it has a higher resale value. Despite sharing the same parent company, more Rockwood users and buyers are in the market.
How long will a fiberglass travel trailer last?
A fiberglass travel trailer lasts up to 20 years while maintaining its quality and durability. The resale value for a fiberglass trailer is also high, making your investment worth it.
How much does a Flagstaff Classic Super Lite weigh?
The dry weight of a Flagstaff Super Lite is around 1000 lbs.
Conclusion
The Flagstaff Super Lite is a high-quality and comfortable trailer trusted by millions of users worldwide. But to maintain its functioning and performance, these top 7 tips are essential to consider.
These strategies for the most common problems in a super lite trailer help improve your trailer's life, stability, and durability, preventing various long-term issues. For your water pump-related issues resolve any pipeline obstruction, water leaks, and air pressure disturbance.
To deal with your appliance problems, take care of their regular cleaning and maintenance. Also, ensure a stable energy supply or consult a professional for help. To avoid blown fuses, do not overload the system and check the energy source output.
Are you a Flagstaff Super Lite user, or do you prefer any other brand? Share your final thoughts on why and why not to purchase a Flagstaff trailer for your camping tour.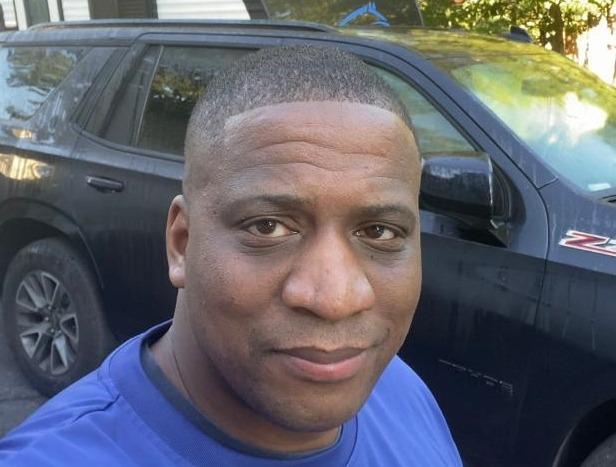 I`m a current Law Enforcement Officer working within the Counterterrorism Bureau in New York State. I have been Camping for over 20 years. My styles of camping include tent, car, truck, van, and RV travel trailer. I have a YouTube channel where I teach all types of camping with an entertaining method: https://youtube.com/@TheSmallsRVAdventures