19 Easy RV Hacks That You'll Love
Disclosure: We are a professional review site that receives compensation from the companies whose products we review. We test each product thoroughly and give high marks to only the very best. We are independently owned and the opinions here are our own.
Living in an RV has its own set of specifications and challenges and we all know that.
That's why we collected for you quick and easy RV hacks that you might find useful for your camper. So without further ado, let us show them to you.
Quick and Easy Camper Storage Hacks and Ideas
We absolutely love #7, #13, and #14.
Rack/Fridge Organizers
I personally found these to be extremely useful when I tried them in my RV. It really does add up extra space and it's a convenient place for storing all kinds of jars, small bottles, spices, etc.
You can buy similar food organizers for relatively cheap on Amazon – click here to go to Amazon.
Utilize Refrigerator Bars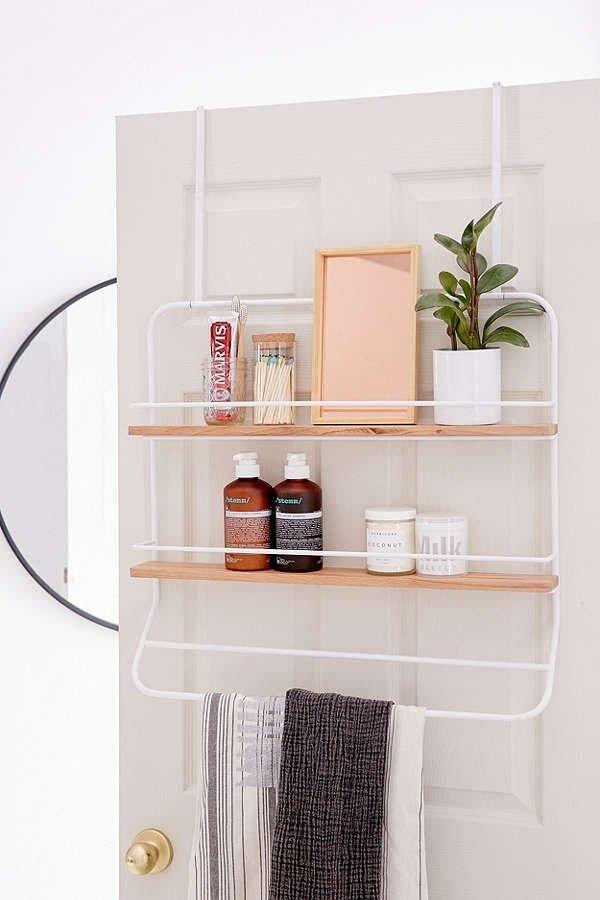 Adjustable bars that ensure your items stay in place. Can be of great use on bumpy roads while traveling and they are super affordable as well. You can buy them for less than 10$ on Amazon by clicking here.

Hang Suspension Rods in the Bathroom
This is a great hack for creating even more space in your RV(which often isn't enough anyway). The clothes can dry while you are not using the bathroom.
Shower Pocket Organizer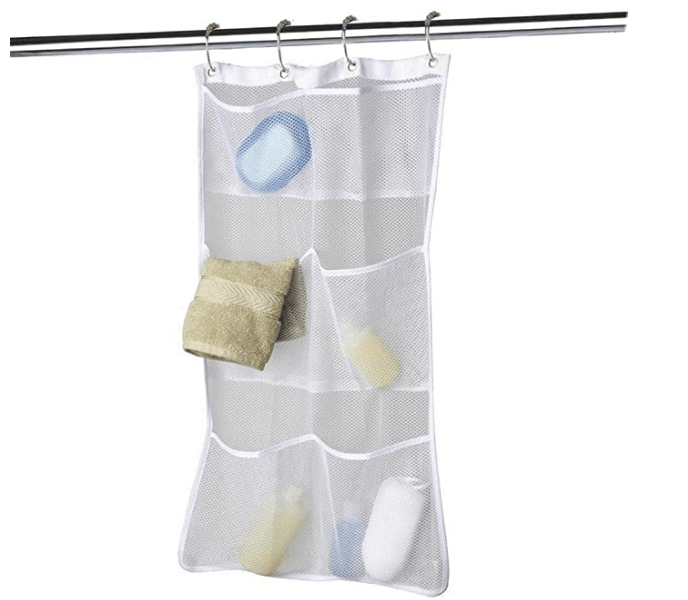 Use it to organize and store all of your bathroom necessities. You can also use it to store your kids' bathroom toys. Check this out by clicking here.
DIY Toilet Paper Storage Box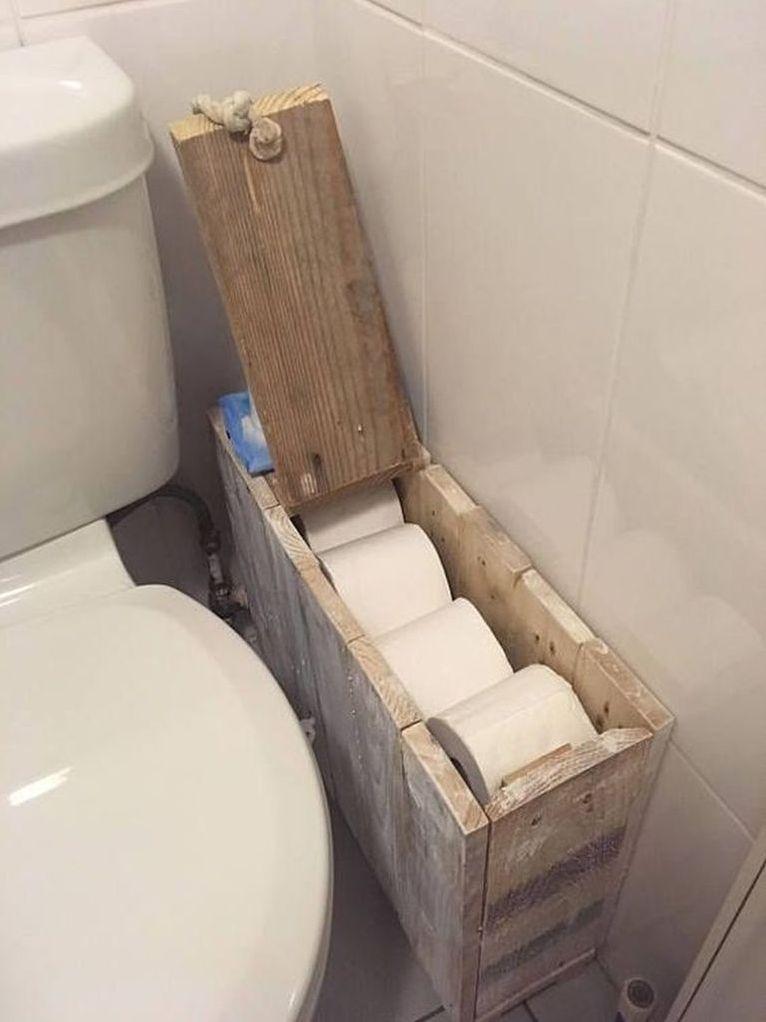 This one is pretty self-explanatory and you can see what is the purpose of the storage box in the picture. Actually, this kind of box is really easy to do it yourself and can become a really interesting part of the interior.
However, if you like the idea but don't have everything necessary to do it yourself, you can check out some similar products on Amazon.
Hanging Closet Storage Box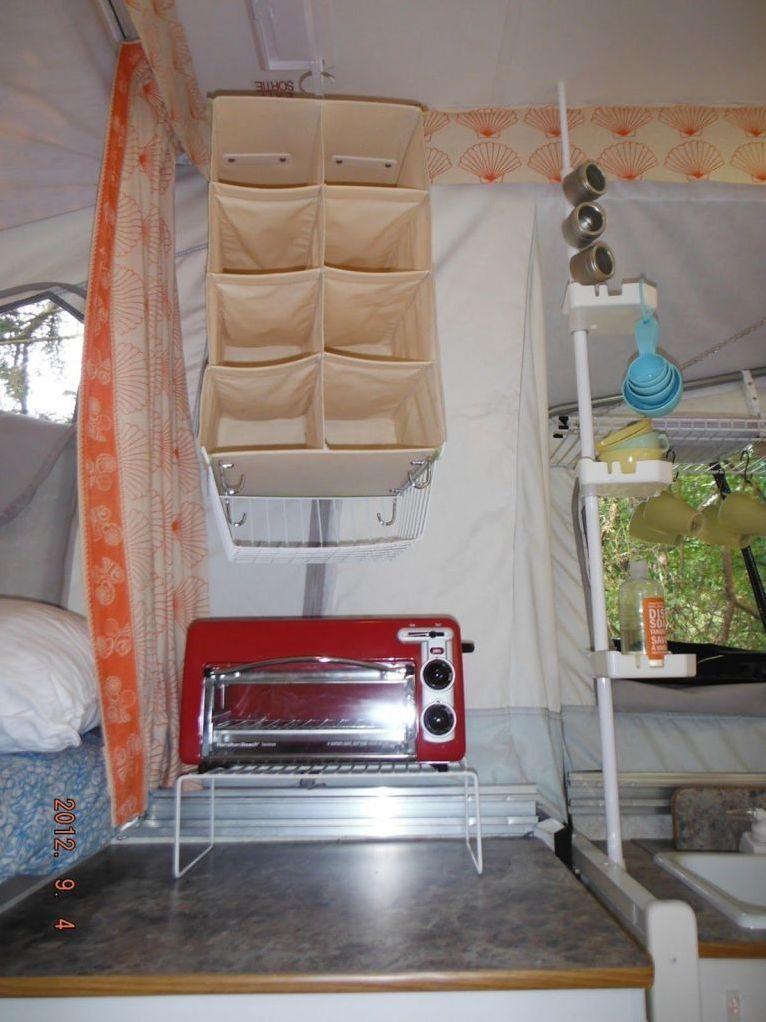 Have too many clothes or kitchen supplies and not enough drawers or space in your cabinets? A lot of RVers agree that this is a very common problem and luckily we have the best solution for it – hanging storage boxes!
Use them to quickly and easily organize your clothes or kitchen supplies. You can check similar hanging storage boxes on Amazon by clicking here.
Shoe Storage for RV
A great hack for storing your shoes without taking any extra space. You can find the exact wall-mounted shoe rack shown in the picture by clicking here.
Suction-cup Holders for Toothbrushes and Toothpaste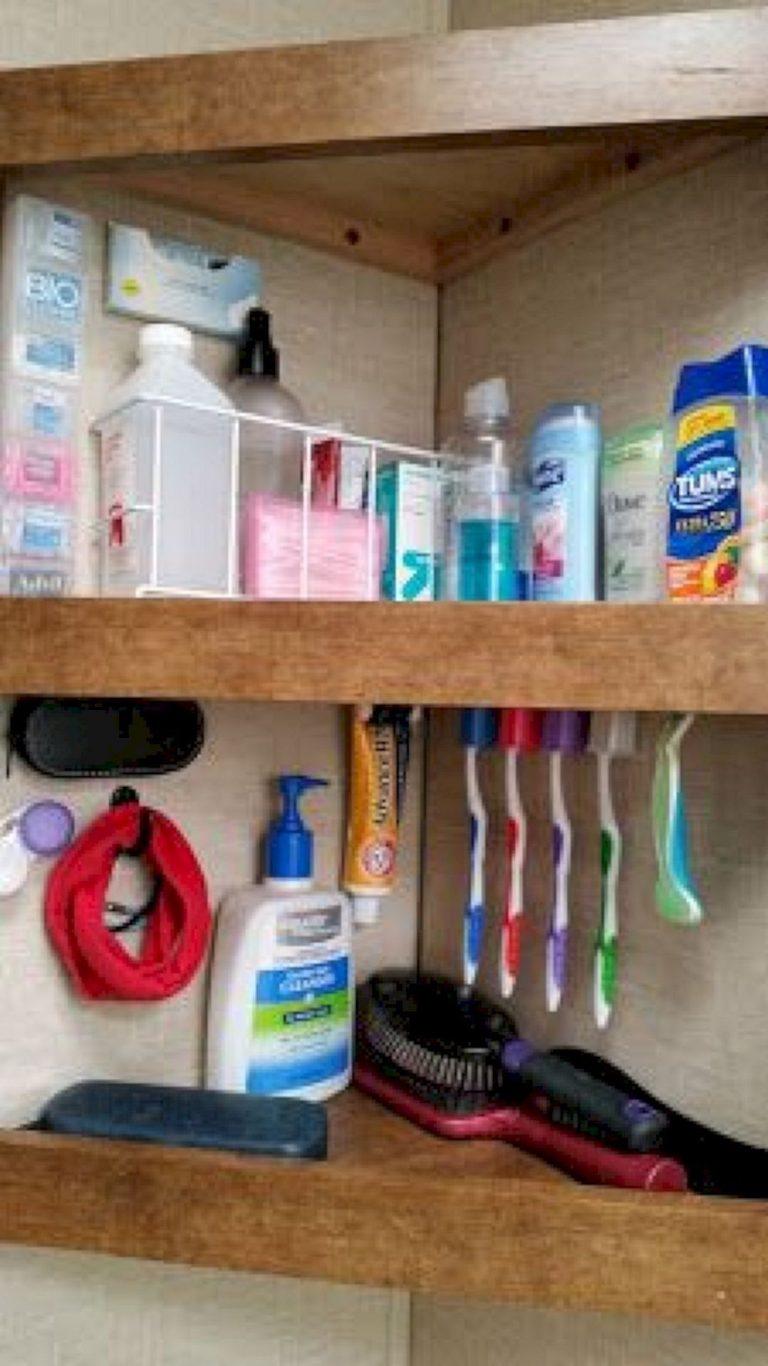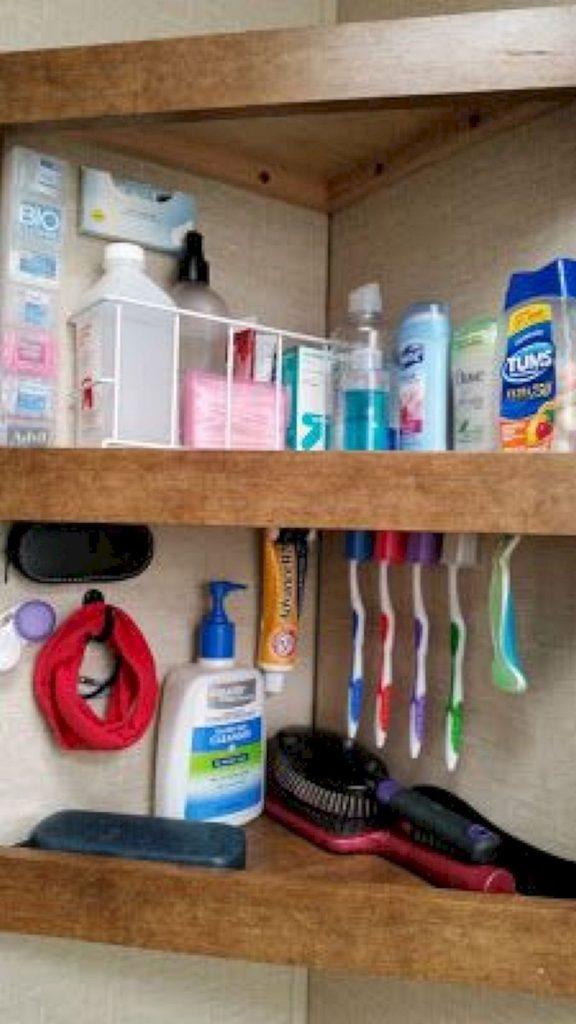 Travel days sometimes can be a little rough and bumpy but don't worry. With suction-cup holders, all your toothbrushes and bathroom supplies will stay in place all the way up to your next desired destination!
You can check the one holder I personally use by clicking here.
Kitchen Paper Holders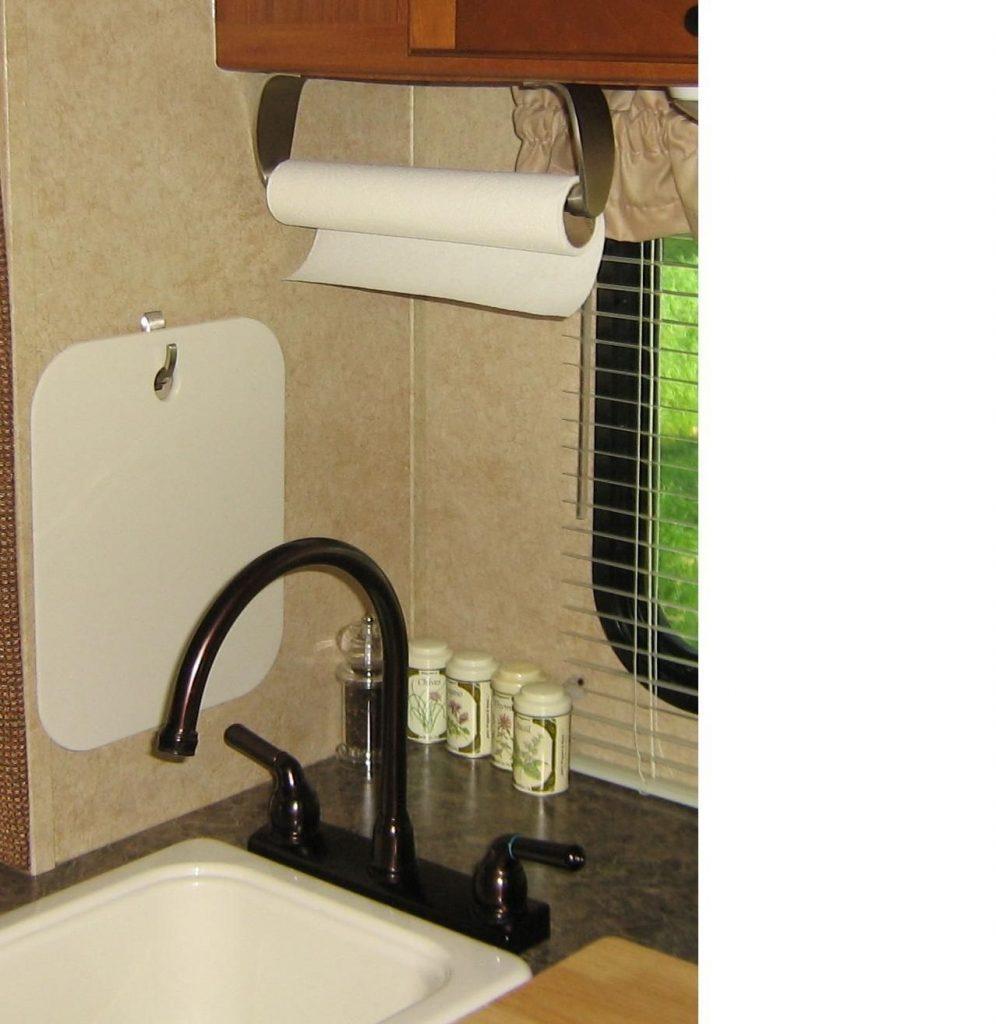 Again, I don't need to tell you that some days of traveling are a little bumpy and you can find your items chaotically scattered all around your camper. That's why I always recommend using such hacks to keep your items in place while they also make them more convenient to use.
Here's a product that I recommend: Paper Towel Holder. Speaking of kitchens, check out the next hacks. 

Equip your Kitchen with Dish Drainer Rack
Really simple and really useful over-the-kitchen dish drainer rack. The exact product on the picture you can check out by clicking here.
Nesting cookware
Do I need to tell you why this is useful?
Nesting bowls are a big problem-solver if you often eat and cook in your RV. And if you are not utilizing such bowls then I'd highly recommend you start now.
They save space
Extremely convenient to use
Sometimes they can turn into great toys for your kids.
Use the oven space
When you are not using your oven you can store things like pans, bowls, kitchenware, etc. Just make sure you won't turn it on while there's something inside.
Hidden Waste Basket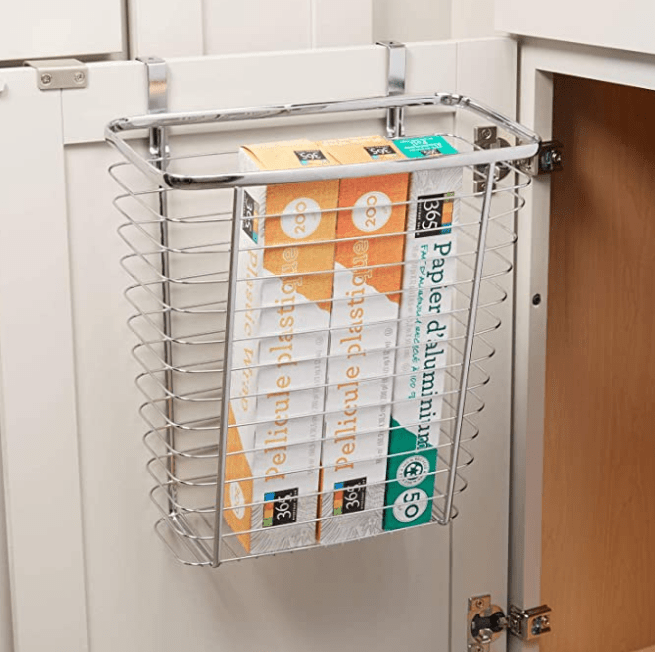 Make some space in your kitchen and save some space as an extra! You can find the exact same basket here.
Bedside Caddy Organizer
Looking for something that takes the place of the nightstand or a dresser? A bedside caddy is exactly what you need. Make your RV bedroom feel more like home and store your important items next to you. You can find the exact product on Amazon by clicking here.

The rest of the ideas + bonus ones you can find in the gallery below which we made for you.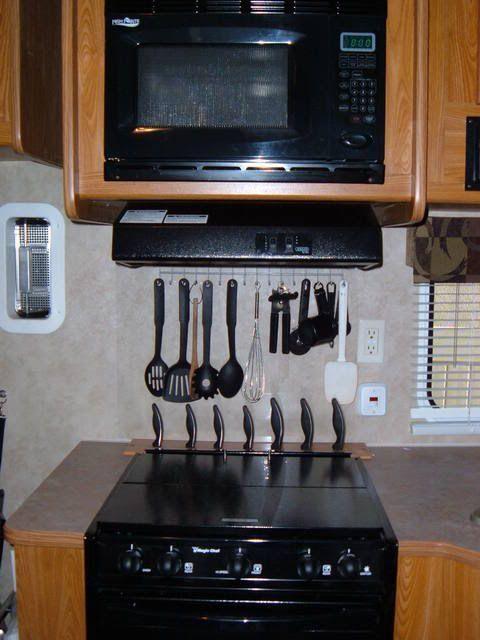 These are our camper hacks and ideas. If you learn anything valuable or have any questions feel free to contact us.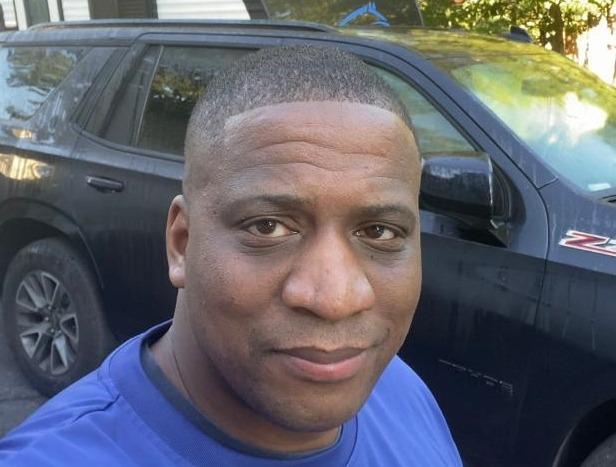 I`m a current Law Enforcement Officer working within the Counterterrorism Bureau in New York State. I have been Camping for over 20 years. My styles of camping include tent, car, truck, van, and RV travel trailer. I have a YouTube channel where I teach all types of camping with an entertaining method: https://youtube.com/@TheSmallsRVAdventures