13 Fantastic Teardrop Camper Trailer Design Ideas For Nice Camping
Tents may not be the best solution for camping for some people. Better safety, durability, and comfort can be found in campers or travel trailers.
The most uncomplicated trailers may be an enlarged box within which a bed can be fit or a trailer tray with tent-like extensions providing a secure space.
Some trailers have a mini kitchen and a bathroom attached.
If you look at the catalogs for trailers available in the market, chances are they are overpriced.
Customization services would burn a hole in your pocket, but you have the option of buying one.
Here are some plans to choose from, according to the materials you wish to use, the type of camper you want, and the interiors that would enhance your energy during your travels.
Best Teardrop Camper Trailer Design Ideas
DIY Wooden Teardrop Camper
This is the best option for people who love woodworking.
The plan- creator encourages users to find a design that fits their liking since anything could fit into the measurements they have provided.
Luan plywood is used to build the structure's outer shell without having to cut up wooden board after wooden board to achieve the curves.
The frame is constructed around the side pieces so that there is space left for insulation. This is an epic choice for the road, because of the visual aesthetic.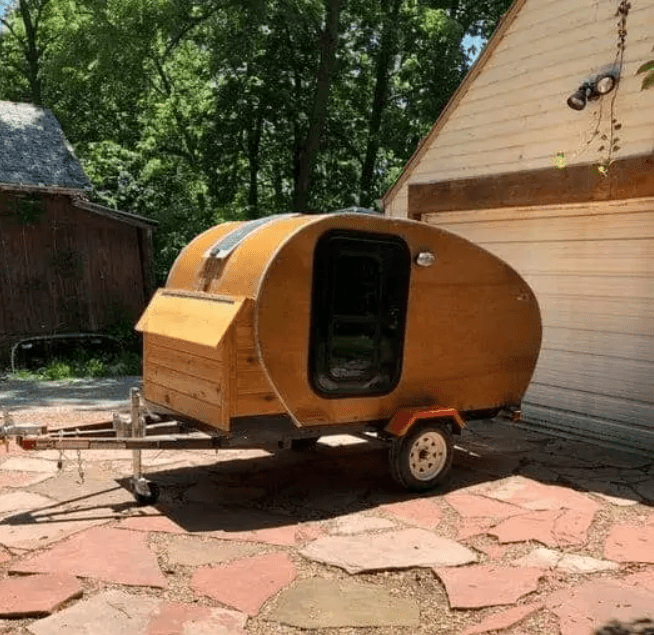 Simple DIY Teardrop Trailer
Two people can fit in this trailer, which is 48 feet in length. It has space for a bed, as well as a pull-up table.
The galley is in the back of the trailer, which makes it more than just a sleeping quarter. The galley is built into the side of the structure that is curved.
It's possible to install a cabinet to store travel essentials or to fit in a small DVD player, refrigerator, or mini-pantry.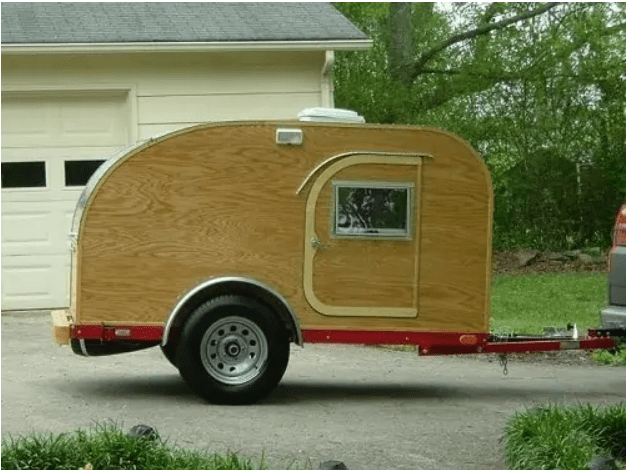 DIY Stand-up Camper
Would you like an RV for your camping trips but can't afford one? It is possible to convert your travel dreams into reality with the help of this guide.
The space in the travel trailer plans mentioned in the list is provided by it.
If you use a large trailer base, you can build a stand-up camper that can fit in a makeshift kitchen countertop, galleys, washroom cabinet, convertible couch, and even a small microwave oven.
There is a little water tank or refrigerator that you could have. It is extremely water-resilient because of the plywood used.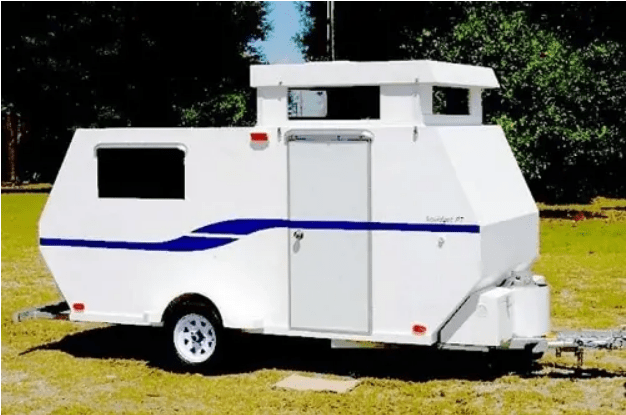 DIY Tiny Travel Trailer
This trailer plan will allow you to build a smaller version of your house. It needs a wide trailer to hold the base.
The old frame of a broken-down camper was recycled by the guide and built over it.
The insides include a convertible sofa-bed, plenty of space to move around, an air conditioner unit, and windows with curtains.
It is possible to provide additional insulation by covering the exterior with aluminum sheets.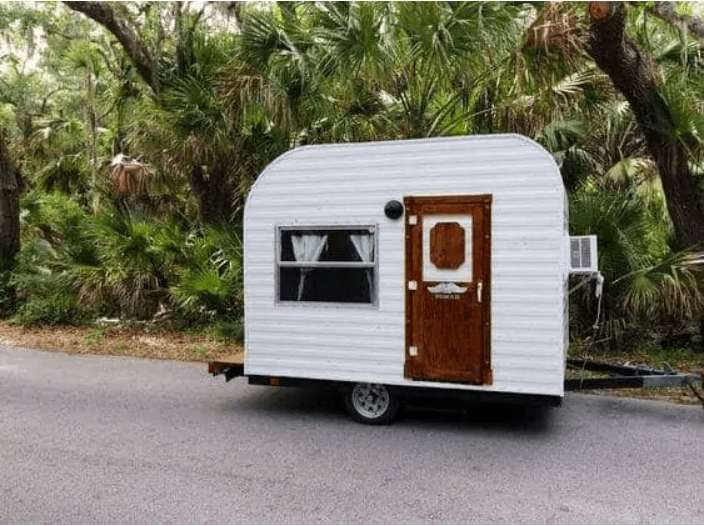 DIY Tiny House Trailer
A fishing boat trailer is the heart of the camper. It has a 4-foot-wide base to support the plywood walls. Attached wings are needed for a protective lid and bunk space.
These wings are sheets of 12-inch plywood. It can fit in a bed, small cabinet, and electric outlets. You can add any other water-resistant personalization.
DIY Teardrop Camper
Do you want to give more space for more than 2 people? Head over to the camper guide.
You could take many long camping trips with this trailer, which has a convertible dining table, kitchen, back galley, and ventilating window.
It would take a month or two to finish this project due to its large size, but it is much cheaper than buying a store-bought travel trailer.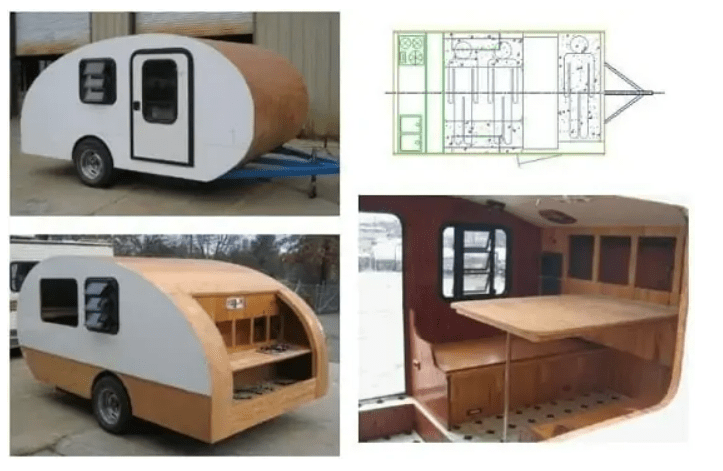 DIY Semi-Metal Teardrop Camper
An old popup camper can be used to build a larger structure. The house can hold two people and has a small kitchen and bathroom.
This guide is easy to execute for beginners since all of the steps come in detailed sections with many pictures for reference.
DIY Basic Travel Trailer
If you're looking for a simple construction plan, head over to this plan. It can fit two people with adjustments made to the bed size.
Storage space can be found underneath the bed and cabinet.
The battery, portable washroom tank, water tank, and all the wiring can be kept in this space so the camper's interior is not cluttered.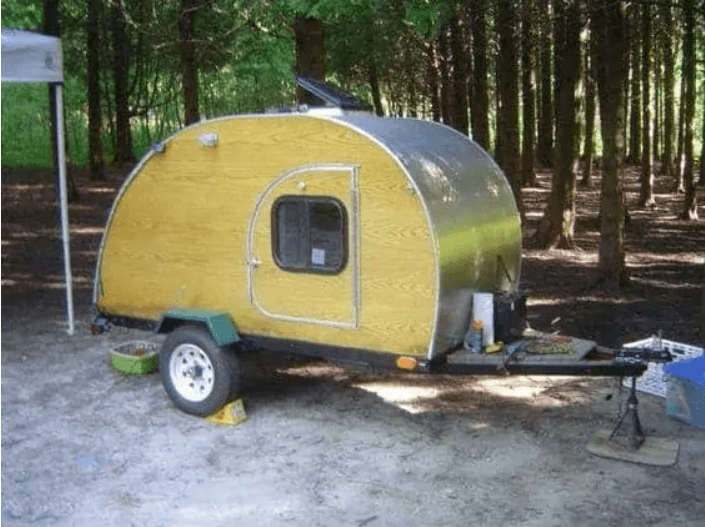 DIY Custom Teardrop Camper
The base frame of the snowmobile is being used for the structure.
The back portion has been converted into cabinets, which will serve as a kitchen, stovetop, and sink included.
Because of its steepness, Luan plywood is used for the curve, but a lot of braces are attached to keep it from warping.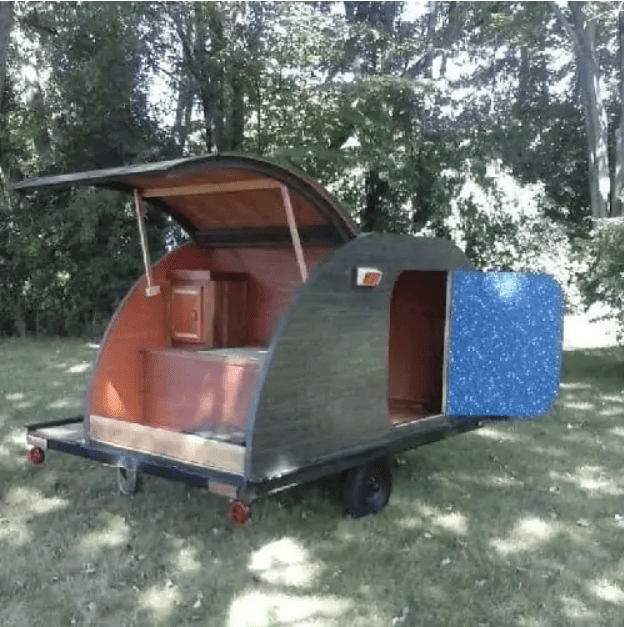 DIY Vintage Travel Trailer
It was designed in 1947 and is one of the key foundations of today's teardrop designs. The plan calls for a comfortable construction.
It can hold two people and has some places for storing things. Unless you want to add more facilities like a small kitchen or an air conditioning unit, there are no frills attached.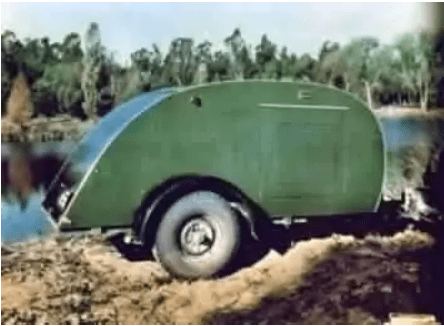 Conclusion
Fair competition to the store-bought trailers can be given by each of these do-it-yourself travel trailer plans.
Many of the projects could take up weeks to complete, so time and patience are required.
Some of these provide you with proper plans, but others are simply ideas with reference images attached to learn as you build.
The comfort of your camping trip is guaranteed if you choose to do a do-it-yourself project.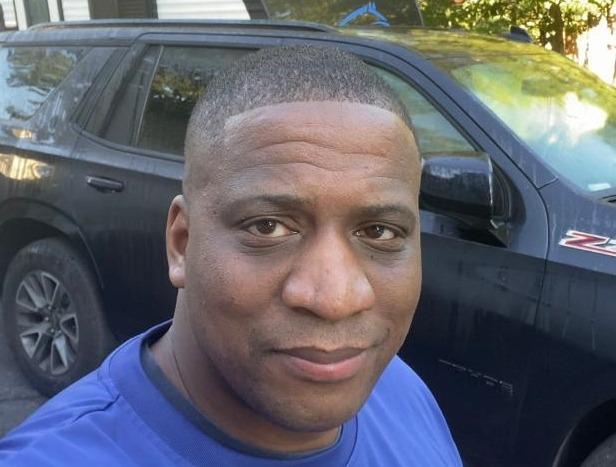 I`m a current Law Enforcement Officer working within the Counterterrorism Bureau in New York State. I have been Camping for over 20 years. My styles of camping include tent, car, truck, van, and RV travel trailer. I have a YouTube channel where I teach all types of camping with an entertaining method: https://youtube.com/@TheSmallsRVAdventures