Can I Use My Directv Genie in My RV: Finally Revealed!
When it comes to home television service, DirecTV is hard to beat. Is it, however, a viable choice for on-the-go amusement? The question, "Can I Use My Directv Genie in My RV?" is common among existing DirecTV subscribers.
Your home DirecTV receiver won't work in your RV, yet it is feasible to do it. When you want to use DirecTV while traveling in an RV, you'll have to do more than just move your antenna and satellite dish to a new spot; you'll also need to update your account information.
In this article, learn all you need to know about different compatible satellite antennas and the troubleshooting options if your receiver doesn't work. So, let's get going!
Can I Use My Home DIRECTV Receiver In My RV?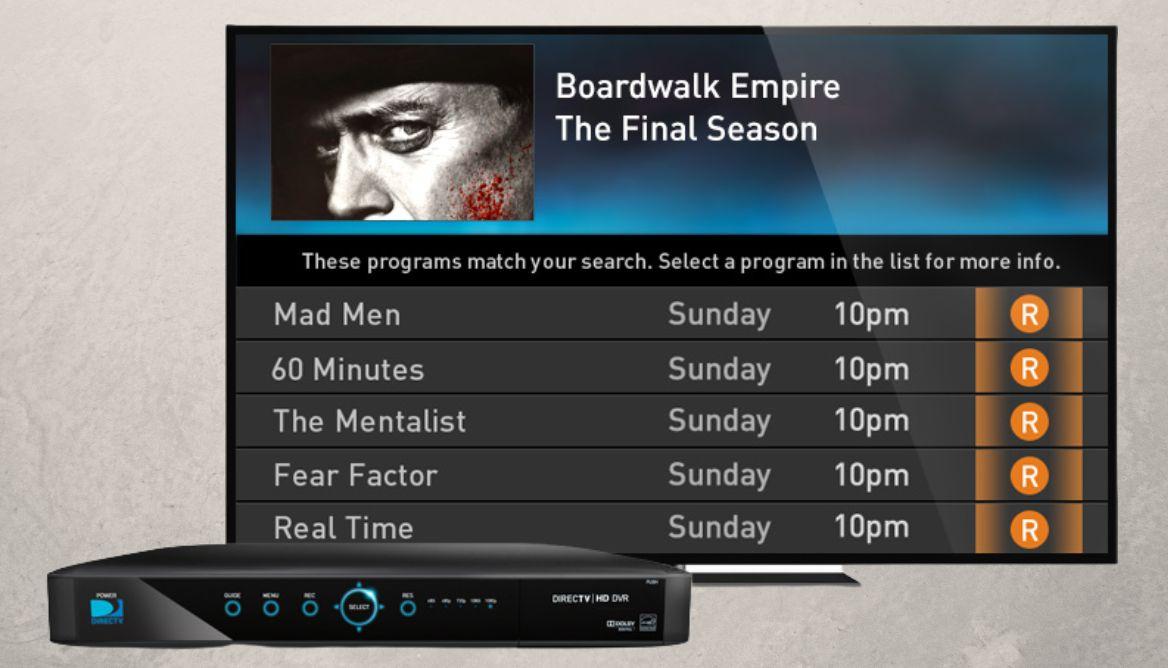 Your home DirecTV device receiver will work in your RV as long as you bring the relevant antenna with you. However, doing so might result in a breach of AT&T's policies. Unlike business accounts, all residential DirecTV subscriptions are tied to a single home address.
When you sign up for one of these accounts with AT&T, they include a clause in fine print that says you can't split your TV viewing across two places using the same set of receivers.
Add a second receiver to your same account, which you subsequently install in your RV. During the summer, you and your significant other rent out an auxiliary housing unit in your home while you are away.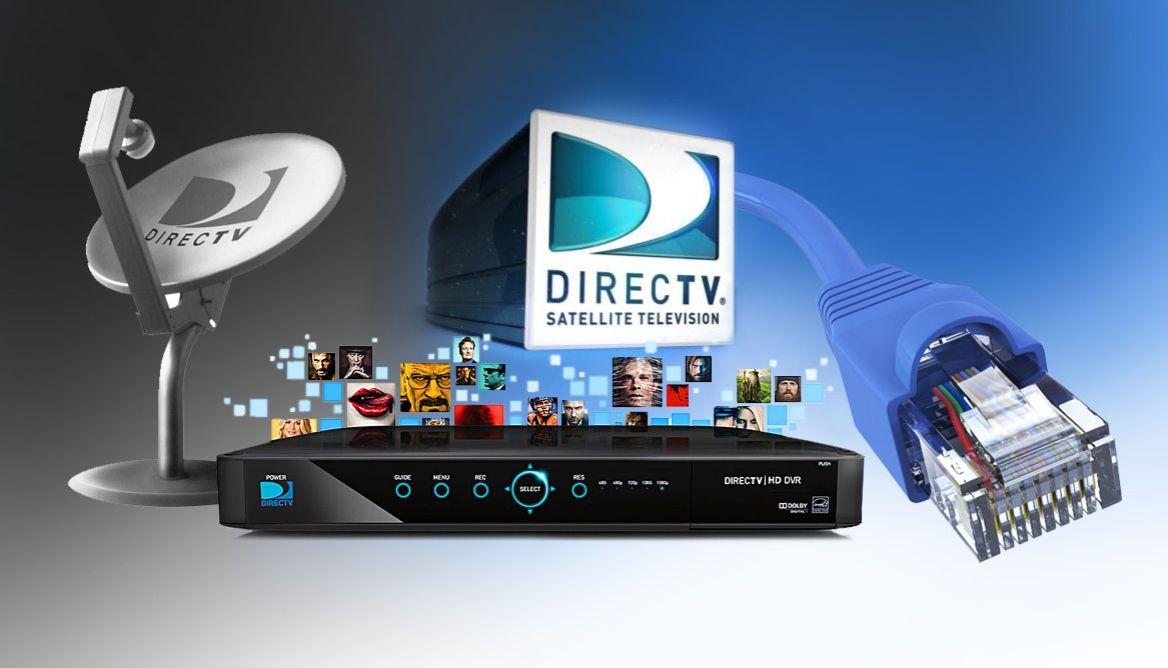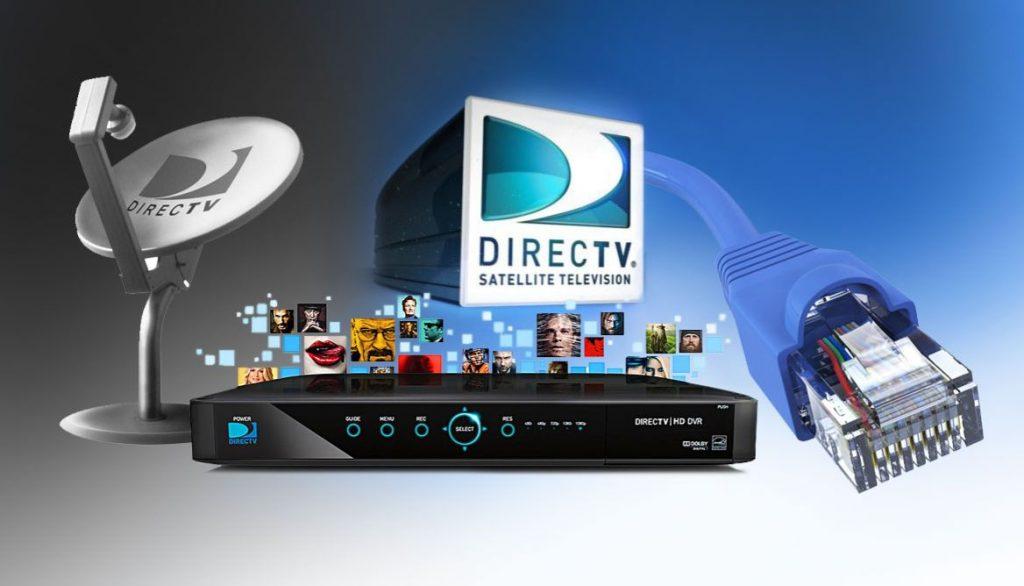 Your renters use your AT&T DirecTV login to access cable TV and online video services. You then travel to a campsite in a neighboring state, where you may also turn on your receiver and watch your shows. The folks at AT&T are going to find out.
You will likely be given a warning after your first infraction. However, penalties and even suspension of service may be imposed for persistent offenses.
Having two distinct sites utilize the same account as recipients is not worth the hassle. However, if no one is utilizing your service at your original location, you will not necessarily violate these conditions.
However, each time you move, there's a chance your AT&T service may be interrupted, forcing you to spend more time than you'd want on the phone with the company.
DIRECTV Offers A Mobile Service For RVs And Other Vehicles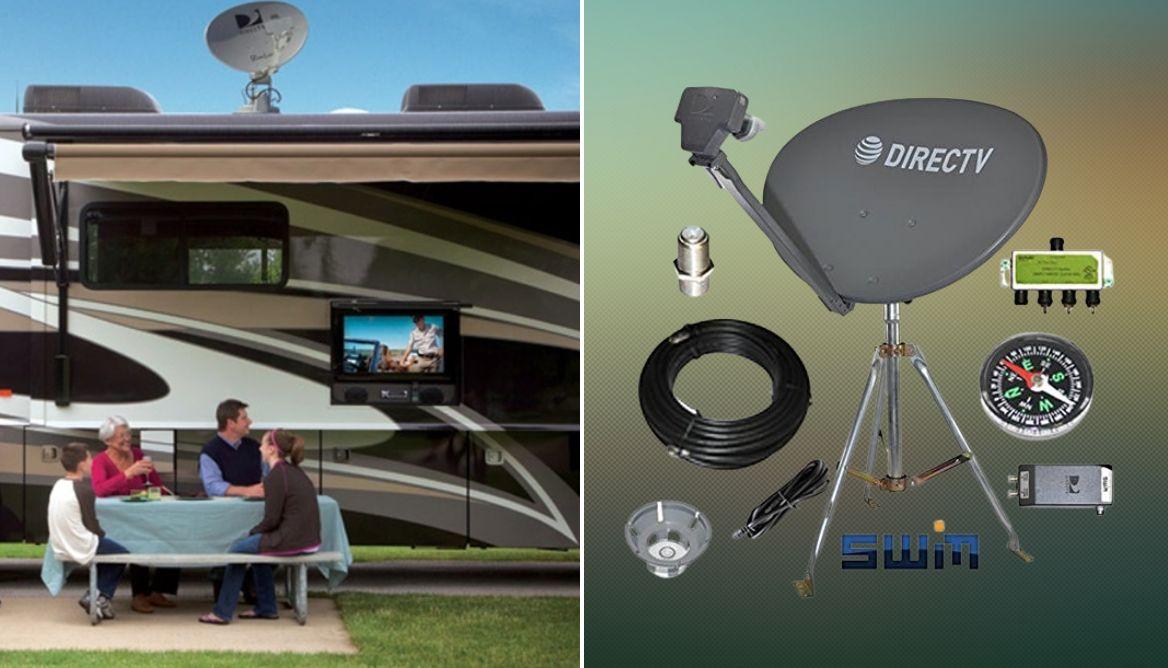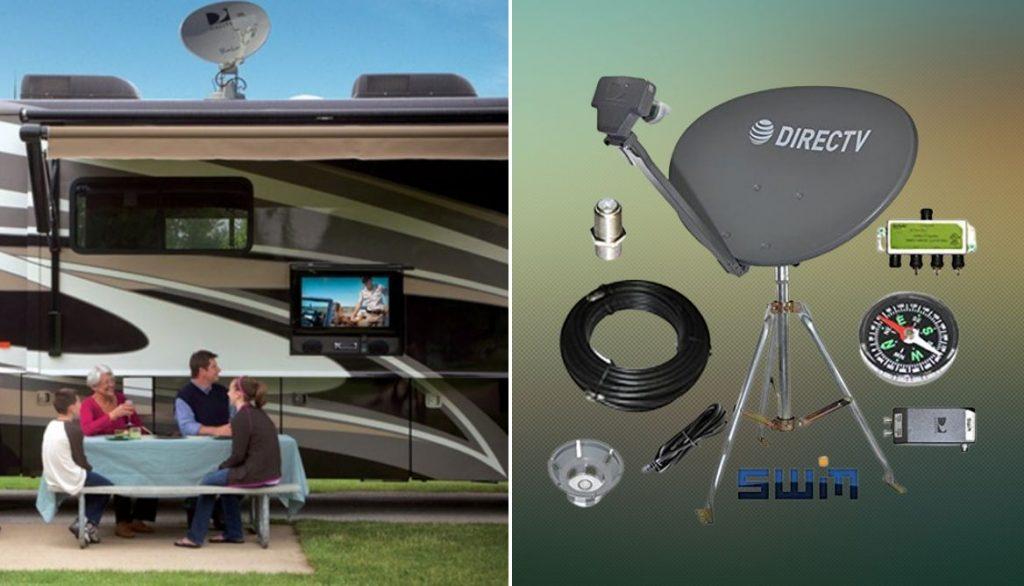 You can watch TV everywhere you go when you install a DirecTV receiver, including your RV. If you have a DirecTV subscription but plan on taking your RV on your next trip, you may simply transfer your receiver from your house to your RV.
You'll need to connect it to your vehicle's satellite dish, of course (provided you already have one installed). For those who would rather not have to detach and reconnect their current receiver every time they move, DirecTV offers the option to rent a second receiver.
If you are the sole subscriber to a certain Directv's RV package, you will be charged as though you were viewing TV in a different room of your house each time you move. There shouldn't be any hidden costs associated with using DirecTV.
Do I Need A Specific Package To Use DirecTV In My RV with Local Channels?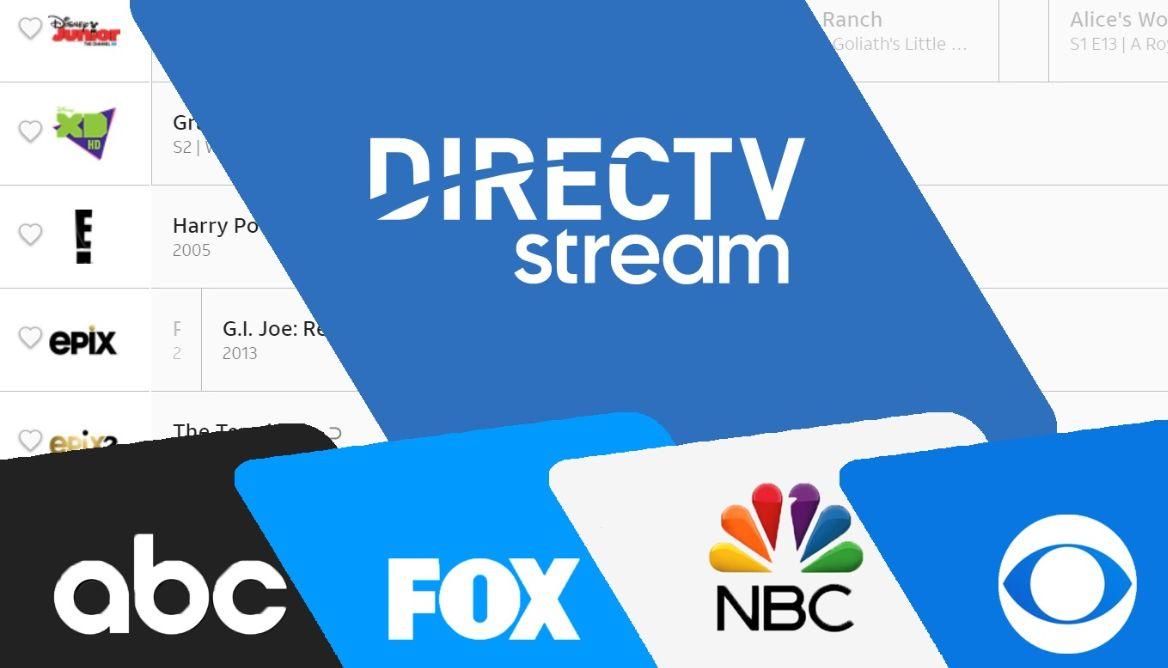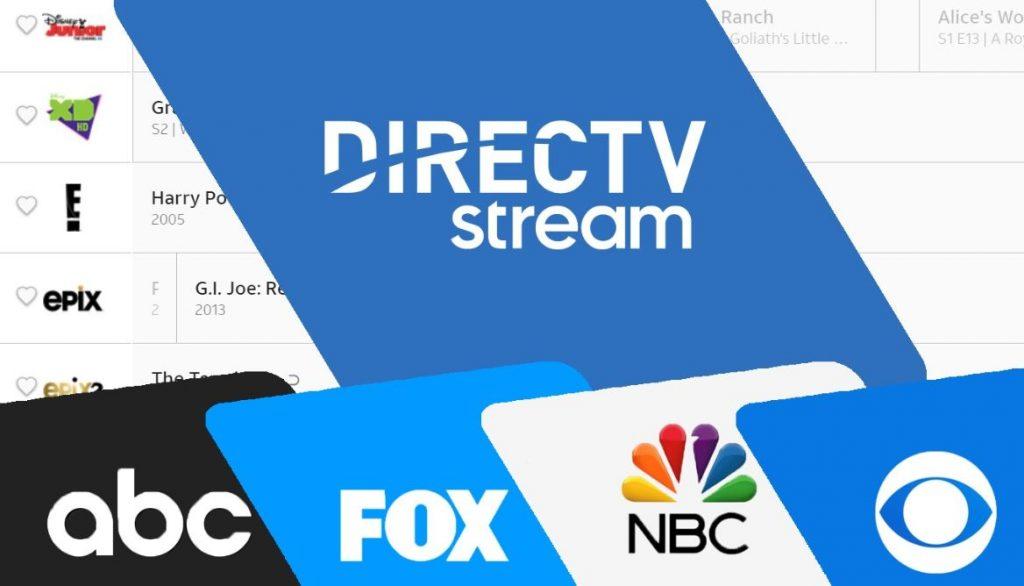 Those who want to utilize their DirecTV receivers in a recreational vehicle should get the mobile plan. An additional receiver from your Directv RV package may be permanently placed in your RV and linked to a rooftop satellite dish.
The 185 local channels included in this bundle are the most of any provider, and they are largely devoted to sports. In addition to local channels, this bundle provides access to popular national networks like CNN, ESPN, The Weather Channel, Disney Channel, and many more! Also, you may watch the local networks on your TV wherever you go.
The addition of Distant Network Service is an option that some customers may find appealing (DNS). This broadcast network subscription is ideal if you want to pay an extra $15 per month to stay abreast of the latest news and happenings.
With the Distant Network Services add-on for DIRECTV RV, you can get six more local channels, including ABC, CBS, FOX, PBS, a New York or Los Angeles feed for NBC, and a San Diego or Washington, D.C. feed for The CW.
How to Use your Home DirecTV Receiver in your RV?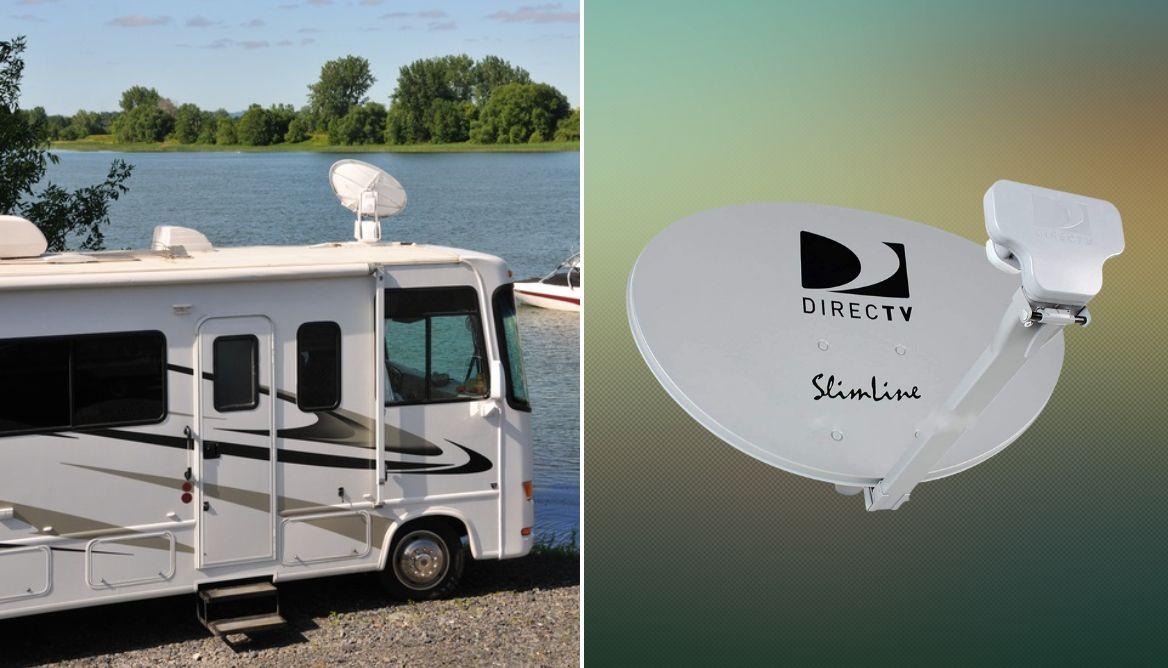 If you have DirecTV at your permanent residence, you can also have it in your RV. A separate RV account isn't always necessary, although RV-specific tools are.
A few simple steps will allow you to use your existing DirecTV service in your RV. You may utilize the same DirecTV account in your RV, even though the service won't let you do so in two fixed places.
Gathering the Equipment
The necessities for installing DirecTV in your recreational vehicle are mentioned below
Receiver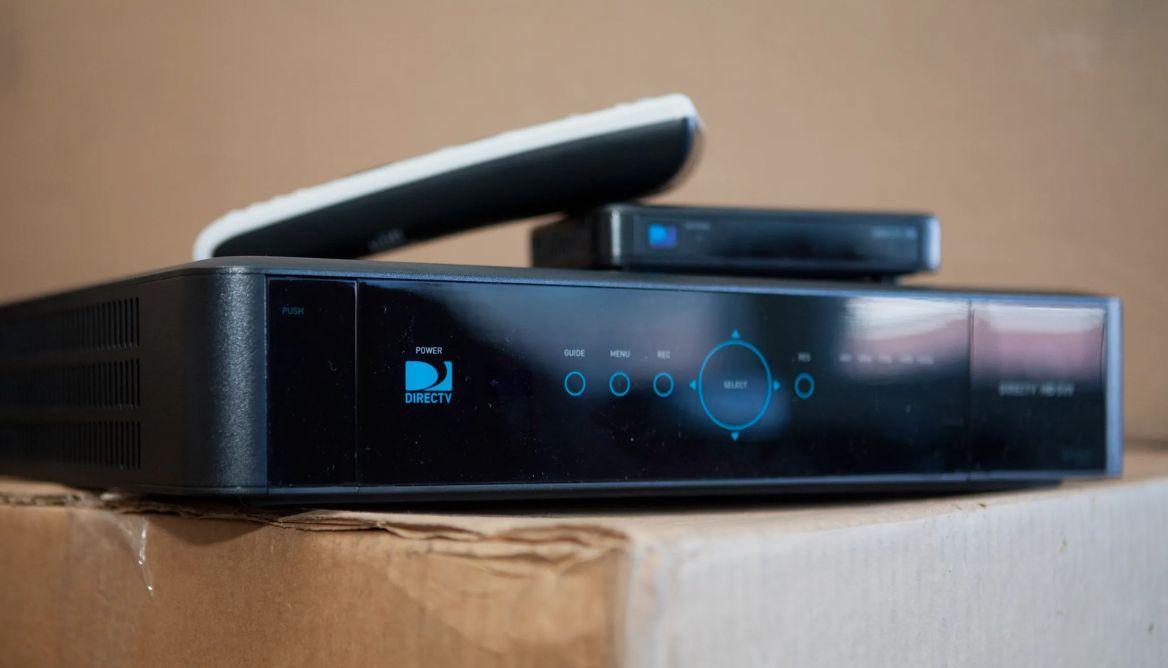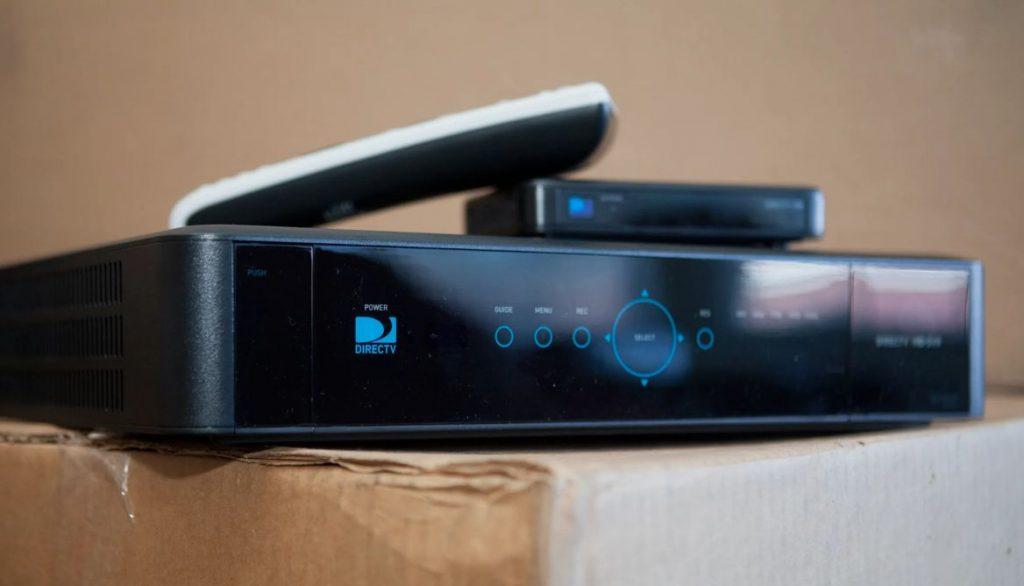 The first thing to figure out is whether or not someone else in your household will be watching TV while you're away. A second DirecTV receiver, either purchased or rented, is required for use in a recreational vehicle if you already have a subscriber at home.
If there will be no one when you are away from home for an extended period, you can simply move the primary receiver to your recreational vehicle and avoid the expense of buying a second one.
Dish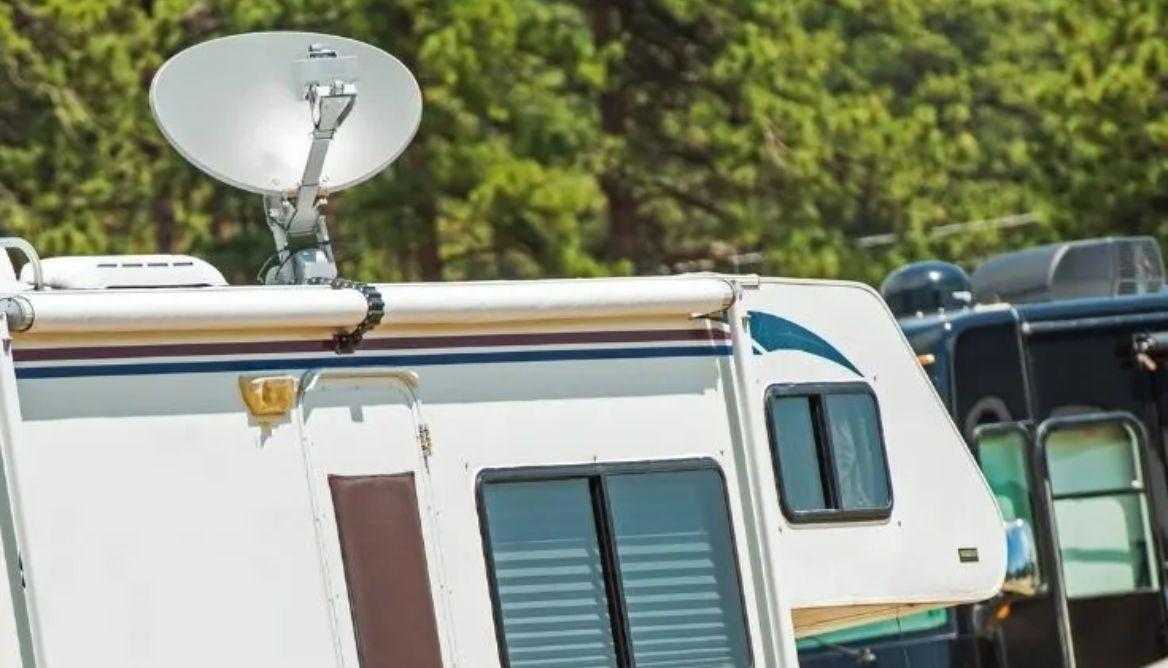 While it would be convenient, you can't just remove the dish from your home's roof and install it atop your RV. There is a separate dish that must be purchased for use with your RV. But what type of dish will best suit your needs? This totally depends upon the type of RV you have and the amount of time you spend in it.
An in-motion satellite TV, for instance, is your best choice if you plan on spending most of your time on the road and have individuals who require entertainment during the long rides. This means that your dish will always be aimed in the correct direction, allowing you to receive signals without interruption wherever you travel.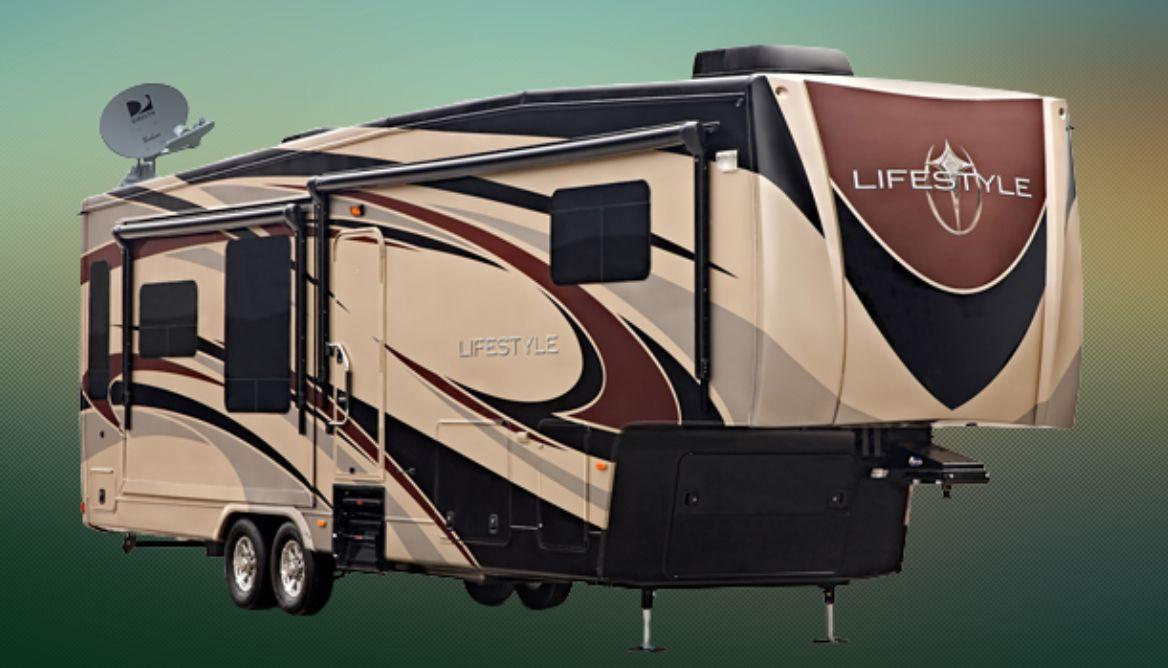 The other kind is roof-mounted and can only be utilized when the RV is parked. These may be reinstalled just before hitting the road to prevent any mishaps. One last option is to purchase a basic tripod to use with portable satellite dishes. Instead of mounting it on top of your RV, you should use it outside and then store it away when you're done watching television.
The former is the most affordable choice. However, the second and third categories of dishes are more suited for people who aren't always on the go.
Ensuring the dishes are at the right angle may be a major pain every day. In addition, you won't be able to see any media while behind the wheel. So, it's preferable to have a fully automated dish so you may watch anything you want, whenever you want.
Winegard, KING, and Signalconnect have some of the greatest dishes options.
Other Tools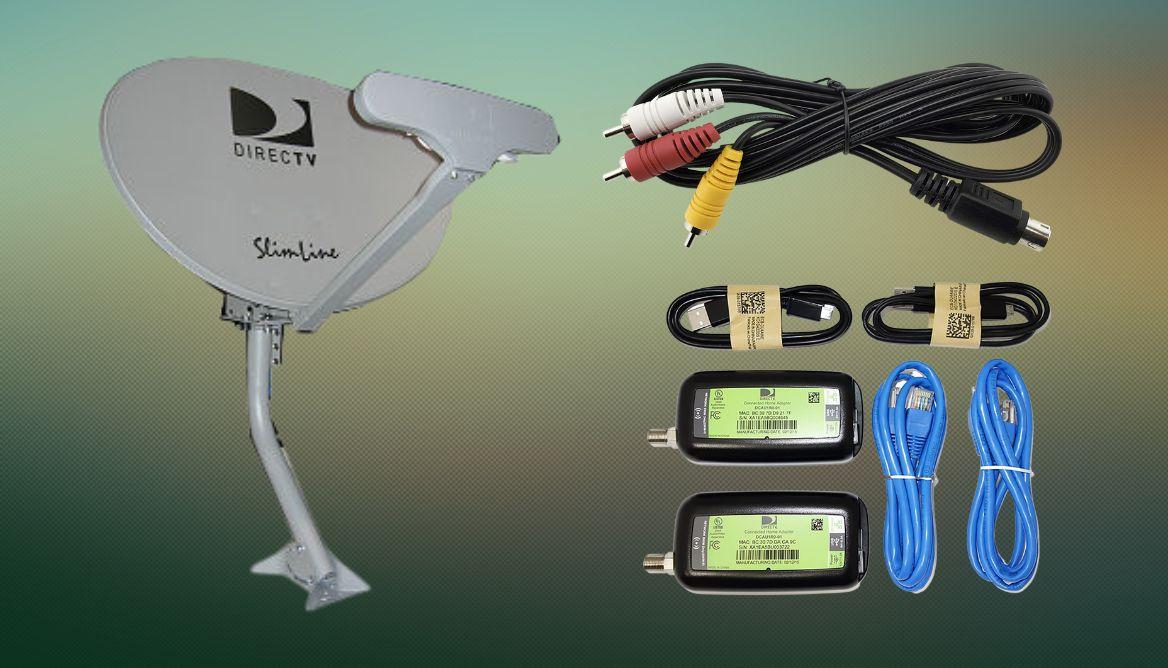 Besides the dish, you'll need cables and mount brackets to secure it to the RV roof. Your satellite dishes often come with these accessories.
Power Source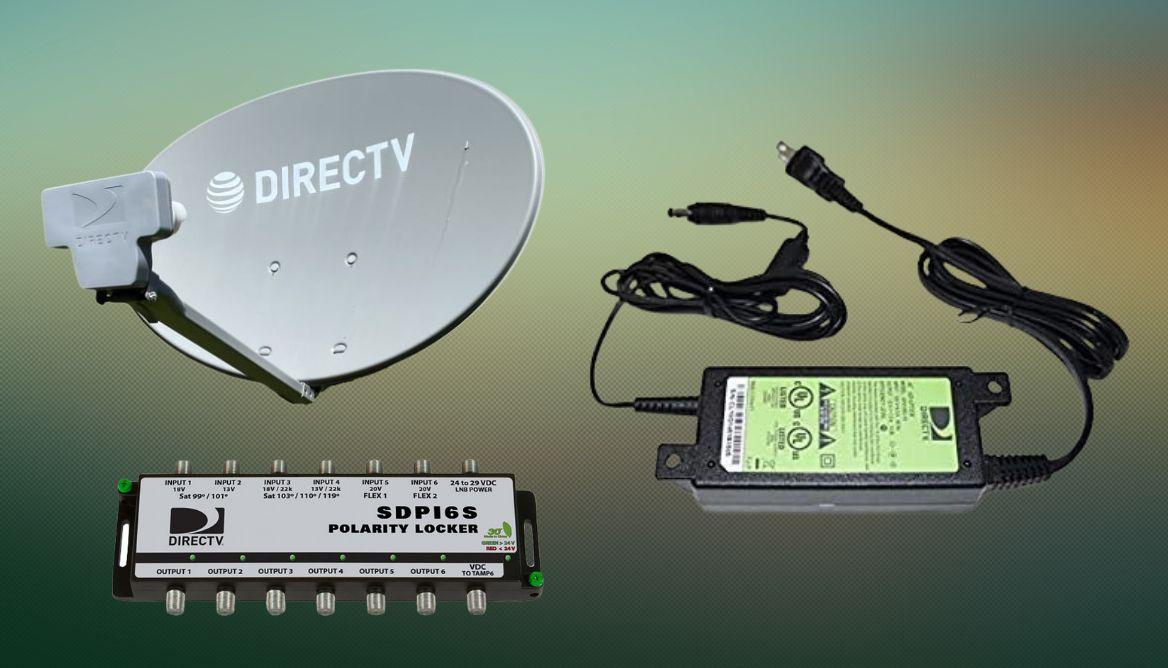 A power supply is necessary for the system to function. Although the RV's battery will work, it is recommended that you invest in a separate power supply, such as a generator or additional batteries.
Therefore, you may watch TV for longer than simply a couple of hours without draining your RV's battery.
DirecTV Subscription
Last but not least, you'll need a working subscription to DirecTV. It's up to you if you want to use the same package for your RV as you do at home.
Setting up DirecTV in Your RV
After acquiring all the necessary parts, you may install them on your RV. Here are the directions:
Clean your RV roof if you have an automated or another roof-mounted dish.
Follow these steps to ensure the dish fits snugly on top of your roof. You should probably get help if you aren't confident in completing the task.
After positioning your dish, a coaxial cable may be inserted into the 'satellite in' port on your receiver.
Then, plug your television set into the corresponding input on the receiver.
If you're using a generator, turn it on now. Plug in both the television and the receiver to the wall outlet.
Once you're done, turn on the television. To access the signal strength meters, go to the main screen and select Menu > Satellite > View Signal Strength > Signal Meters.
You need to use this meter to determine the optimal tilting angle to get the strongest possible signal from your satellite dish.
As soon as the signal is strong enough, you may begin watching all of your usual programs.
Is Using Your Home DirecTV Account Worth It?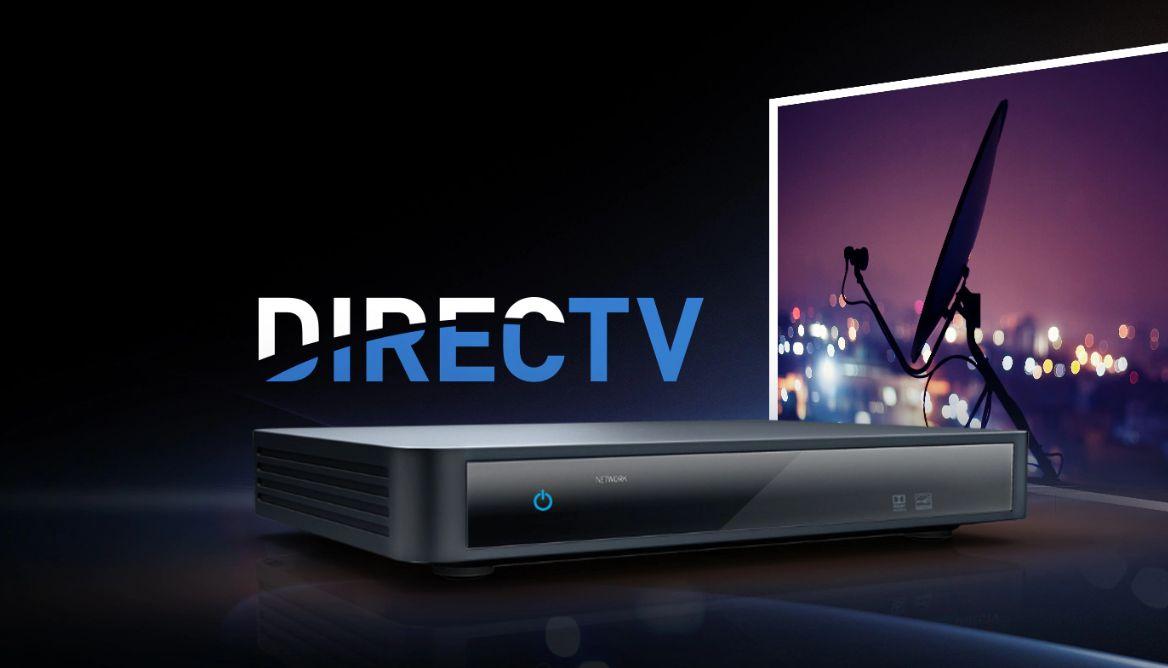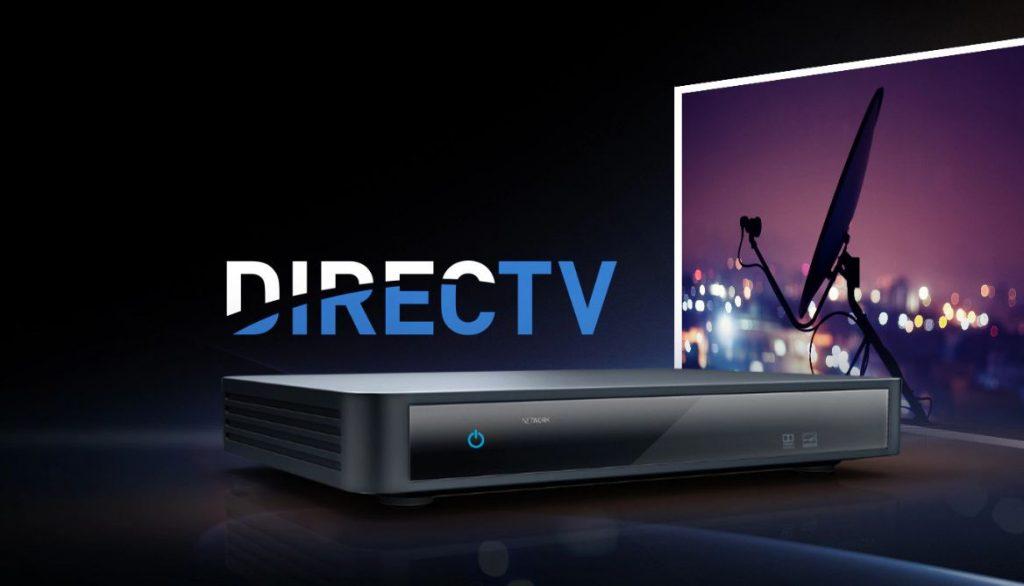 That depends on your tolerance for the lack of local channels. As there are 185 channels available to you when you subscribe at home. But when you leave your local region, you lose access to your local broadcasts.
The list includes Fox, ABC, NBC, etc. You'll have to pay a little extra for their DNS (distance network service) if you want to get access to these channels.
Please note that these local channels are broadcasting from New York or Los Angeles. You may, however, get the DirecTV RV plan with a distant network service if you aren't at home.
Best DIRECTV Compatible Satellite Dish Antennas
There are primarily four manufacturers that provide satellite TV antennas that are compatible with DirecTV. Winegard, Kings Controls, KVH Industries, and Signal Connect are the names of the companies in question.
Let's delve even further into the benefits and drawbacks of these wholesalers.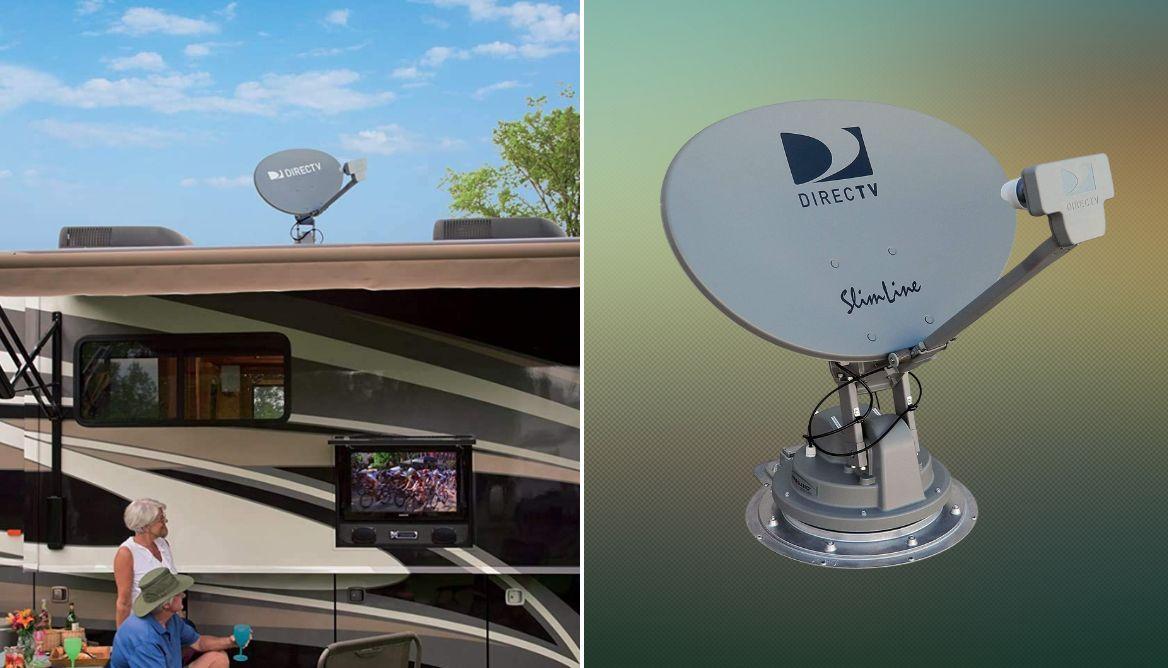 Winegard provides antennas for mounting on rooftops as well as complete antenna setups that include a dish and tripod. If you don't already have a DirecTV account, this is the best way to obtain a roof-mounted satellite antenna and a subscription to the service.
Antenna (or dish and tripod kit) purchasers who also sign up for DirecTV service are eligible for reimbursement of up to $150.
There are three different kinds of roof antennas and one model of dish antenna plus a tripod kit in Winegard's comprehensive product line. In addition, there are five distinct DirecTV packages from which to select to acquire the exact lineup of channels and other features that you're hoping for.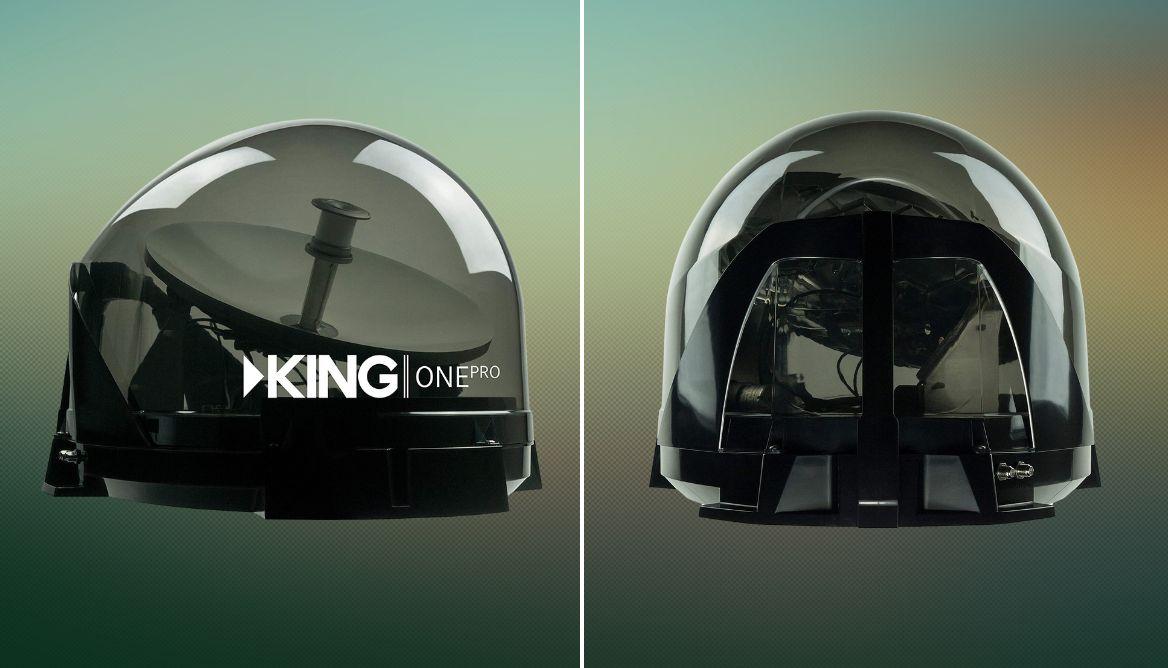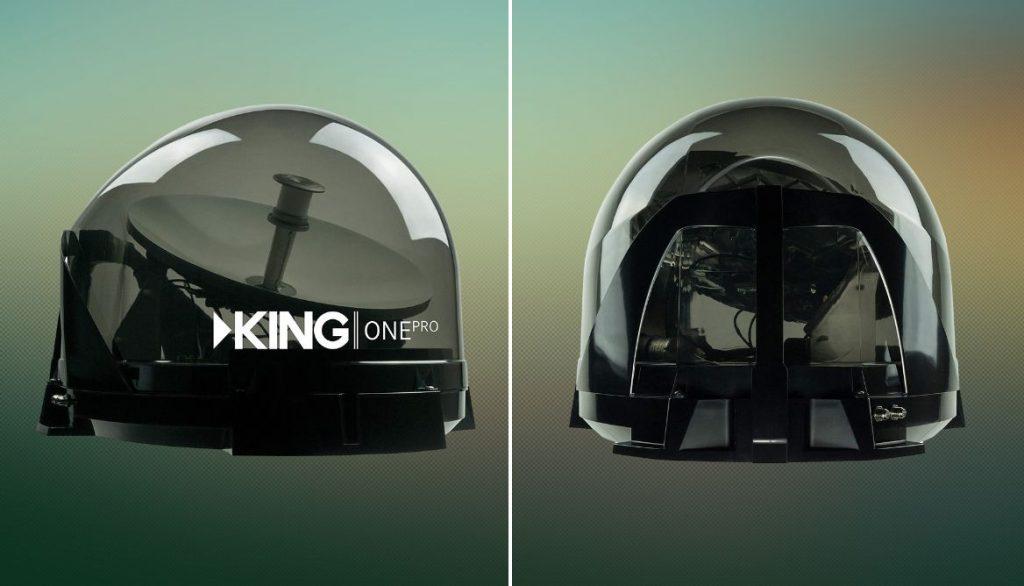 Among these three wholesalers, King Connect provides the most affordable antenna option. To receive DirecTV service, you'll need their King Quest antenna, an automated satellite TV antenna.
Thanks to the included mounting gear, the Quest antenna may be installed on the top of your RV or used as a portable antenna. Additionally, a power injector and a 30-inch length of coaxial wire are included.
It's important to note that the antenna used by this wholesaler is incompatible with both high-definition (HD) channels and SWM receivers. On the other hand, if your RV has more than one TV screen, you may set up simultaneous viewings.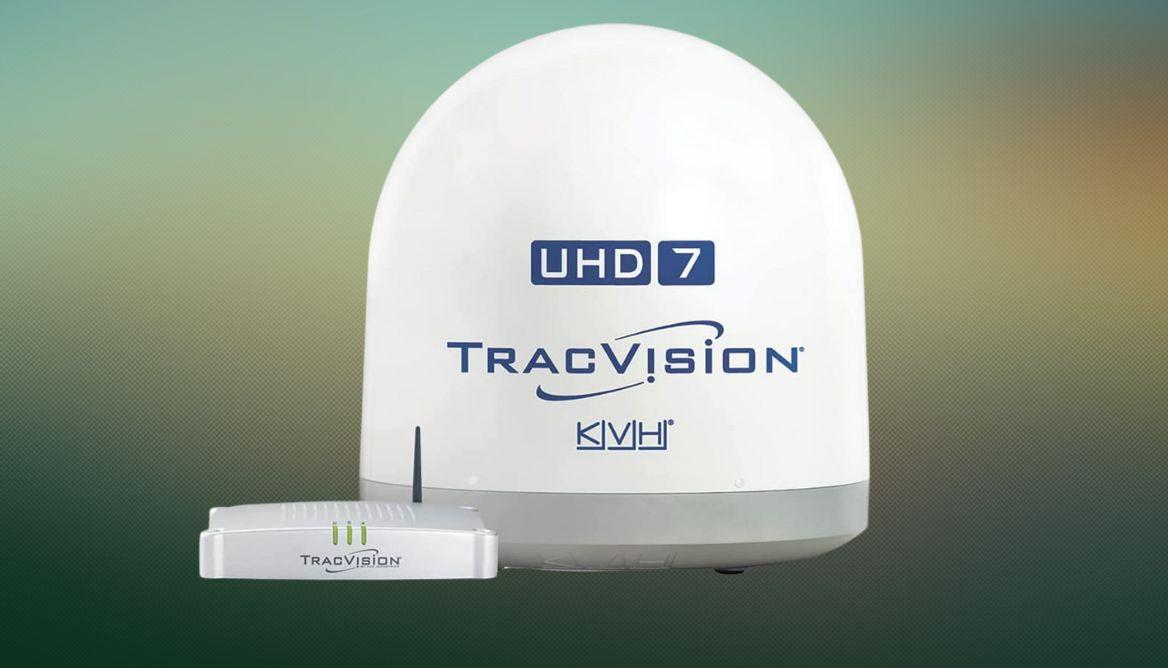 Two antenna systems from KVH Industries are compatible with DirecTV. Both of these systems, the TracVision RV1 and the TracVision A9, are HDTV-ready. KVH Industries is the preferred distributor if you are prepared to spend more for superior enjoyment.
The TracVision RV1 antenna system is cheaper, but it can only receive KU-band signals. However, since the antenna on the A9 system is significantly shorter than those of competing models, it is an excellent alternative for higher recreational vehicles.
Its low profile of only five inches won't interfere with your RV's height restrictions when driving beneath low-hanging structures. In addition, it eliminates the need for manual intervention by switching seamlessly between KU-band and KA-band services.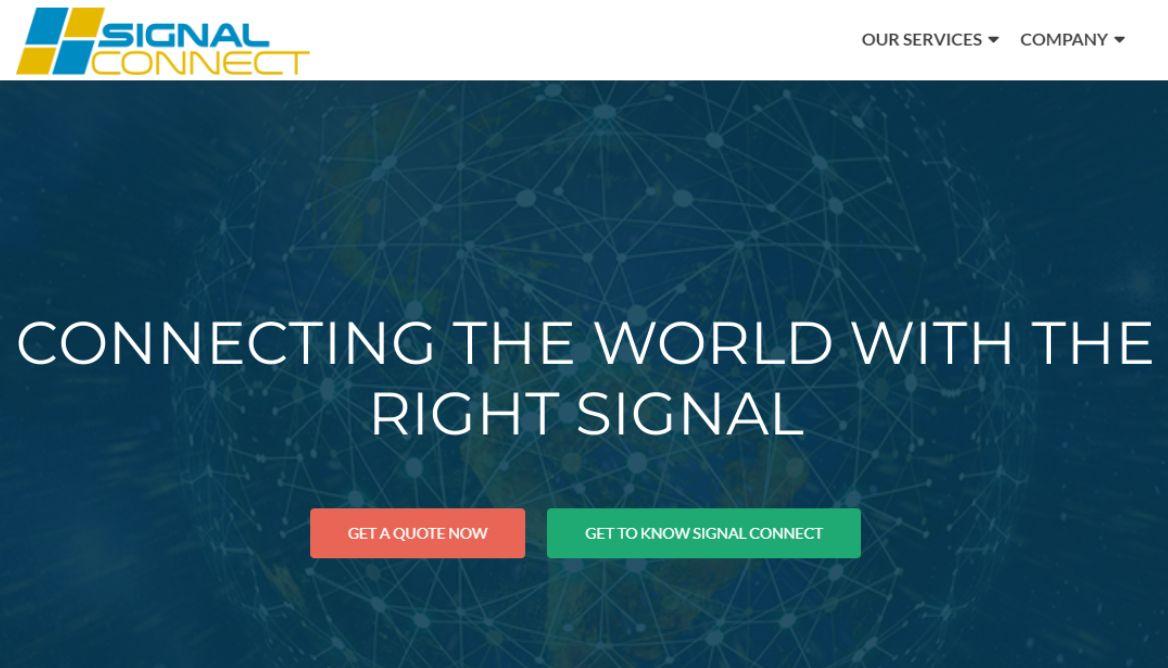 RVs, motorhomes, travel trailers, and even vans may all benefit from having Signal Connect's mobile DirecTV service. Their staff is knowledgeable about all aspects of the DirecTV service and can advise you on the plan that will work best with your vehicle and your lifestyle.
Although this distributor does not always stock antenna types of their own, they make up for it with excellent customer service. Talking to a Signal Connect agent over the phone is the best method to determine which DirecTV plan is right for you.
The receivers and other hardware required to set up DirecTV in your RV come from their Solid Signal subsidiary. As soon as you and your agent have settled on a suitable programming bundle, he or she will recommend the necessary hardware to get your service up and running.
They will also put you in touch with local installers so that a pro can set up your receiver and antenna. Once you become a customer, they may activate your account remotely and provide you with unlimited assistance.
Which DirecTV Satellite TV Option is Better for Whom?
Don't worry if you can't make sense of the comparison we just made between DirecTV and the streaming services we listed. See below for a detail we've made for you:
1. For Long-Distance Travellers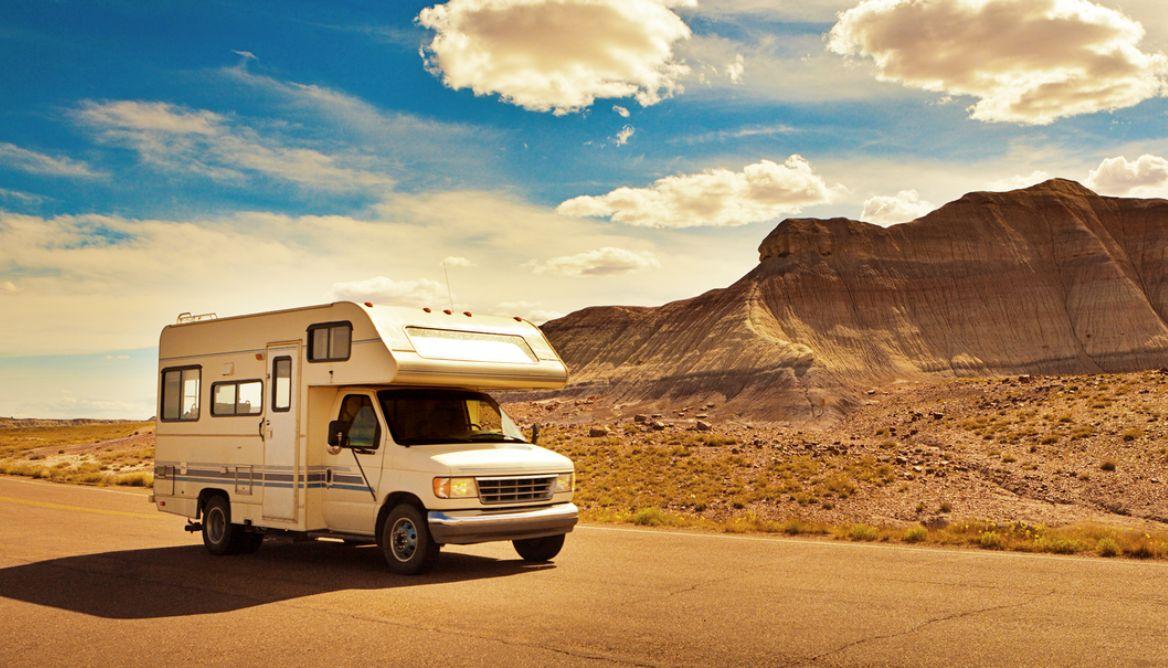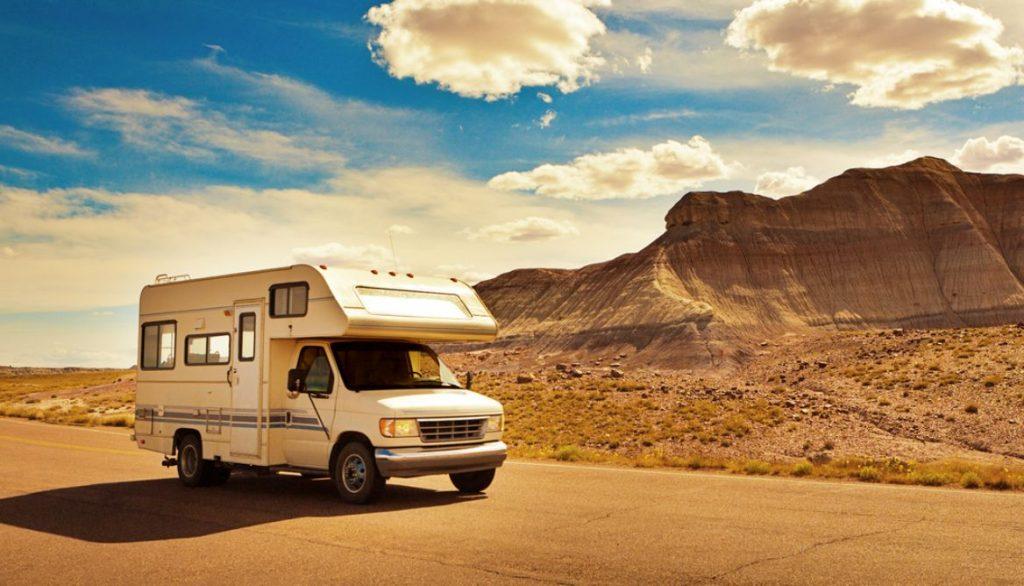 A DirecTV RV subscription, combined with one of the numerous available streaming services, is something to consider if you plan to spend months at a time traveling from place to place in your RV.
Keeping up with the world via watching local news is essential when traveling for extended periods of time. Since HDTV Antenna isn't available everywhere, having satellite dishes and the DirecTV RV plan with distant network services is essential.
Maintaining contact with the outside world requires, of course, access to the internet. You may as well sign up for a streaming service like Netflix or Hulu while you're at it. When traveling from home for extended durations, it might be nice to have something new and interesting to watch, especially if you're with relatives.
In spite of this, a DirecTV RV subscription with DNS costs extra, and that's before you include it in your additional internet package.
2. For Quick Trips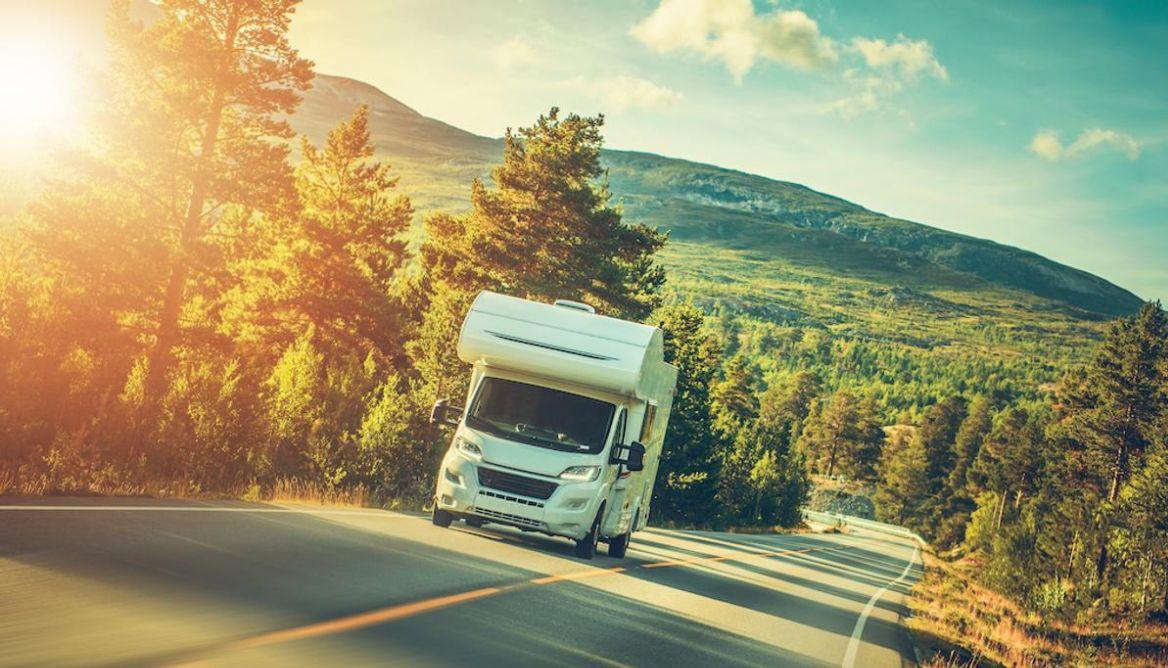 If you plan on staying in your RV for no more than a week or two, you can use your regular DirecTV RV package at home. If you don't want to shell out the cash for a dish and other accessories, you can get by with only an HDTV antenna.
However, if you don't want to miss out on the local news, an HDTV antenna can be the next best thing because your home account won't allow you to view it.
3. For Entertainment Without DirecTV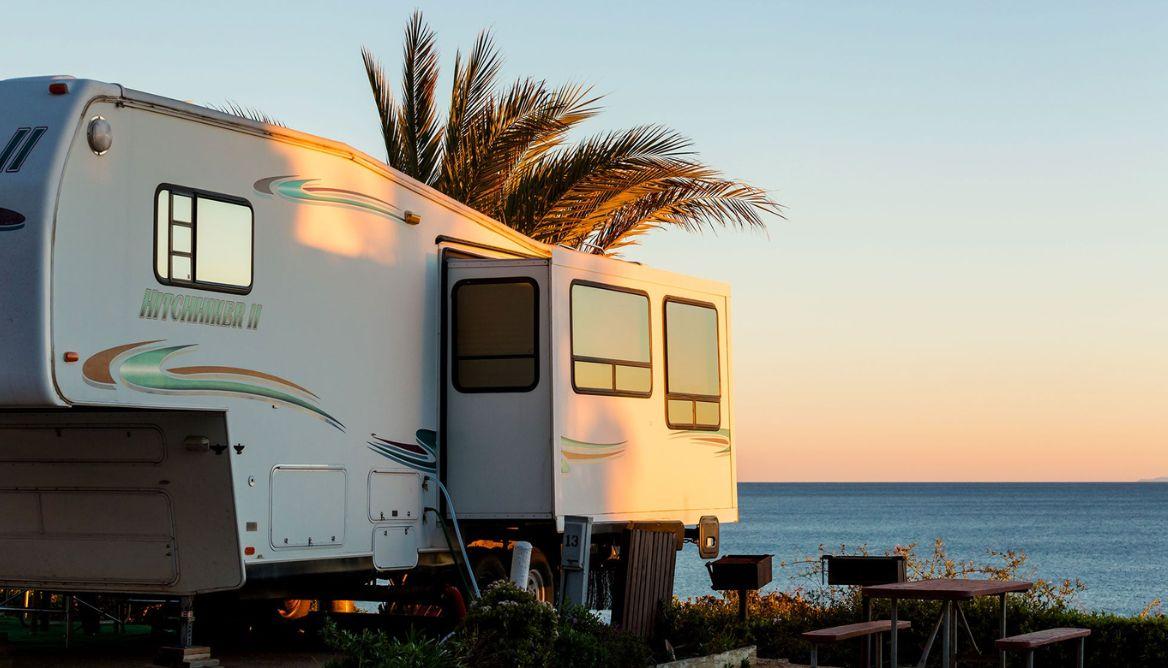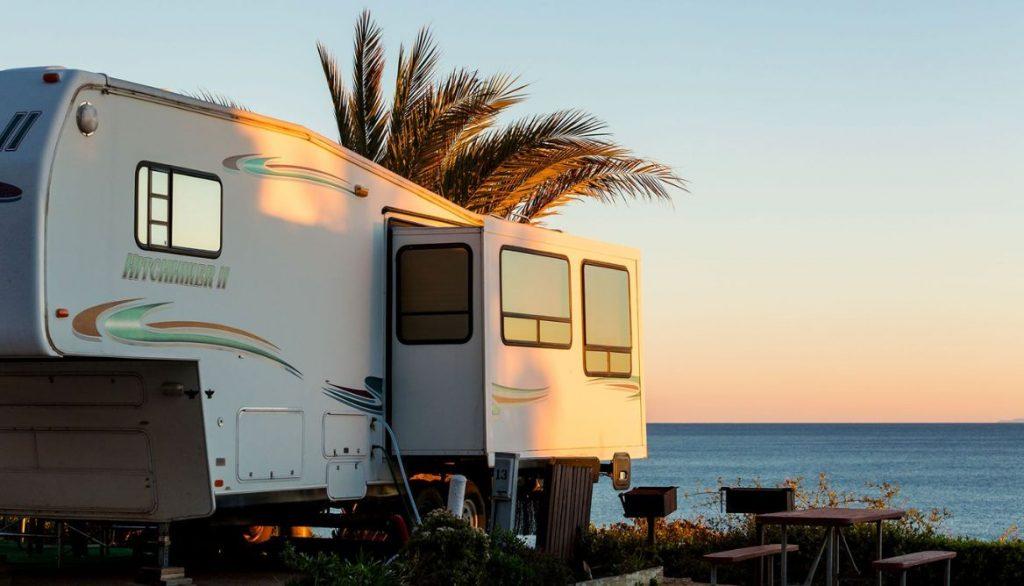 Streaming services and an internet connection are sufficient if you aren't interested in local news and other channels, especially for short journeys.
If you're only going to be gone for a few days and don't have time to watch TV, then even Youtube will suffice. But keep in mind that you won't be able to stay abreast of the oftentimes crucial local news. Not only that, but cellular data connections tend to be spotty in outlying places.
Drawbacks of Using Your Home DirecTV Receiver in Your RV
Overall, DirecTV mobile service is trustworthy and exceedingly satisfying. However, as with any service, though, there are certain limitations.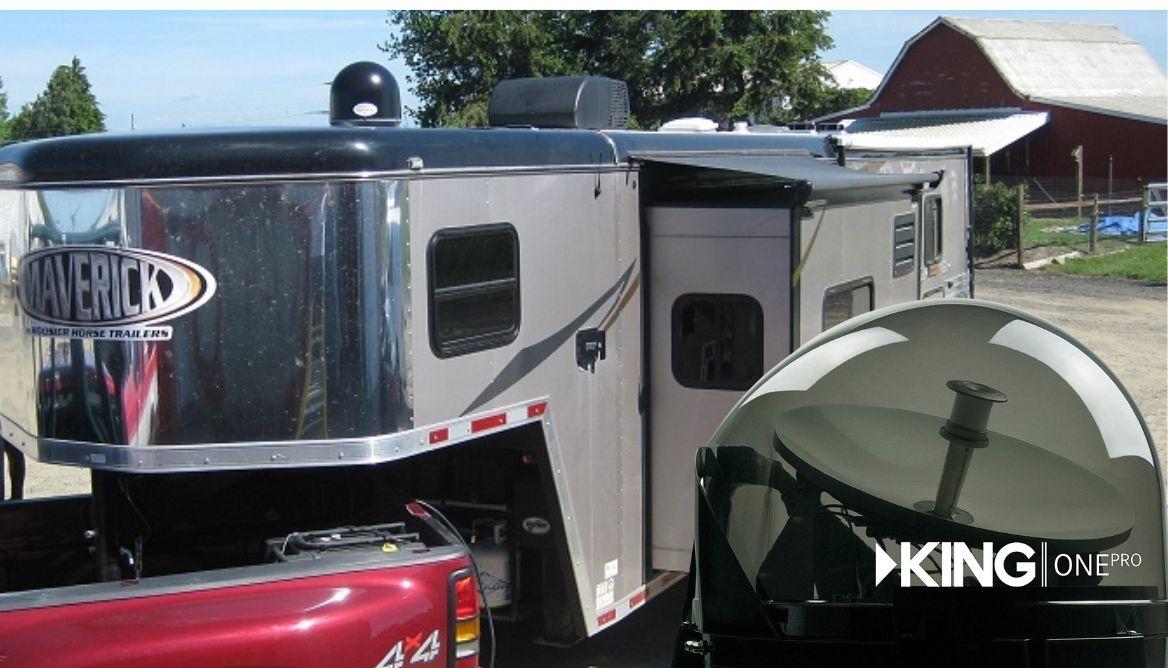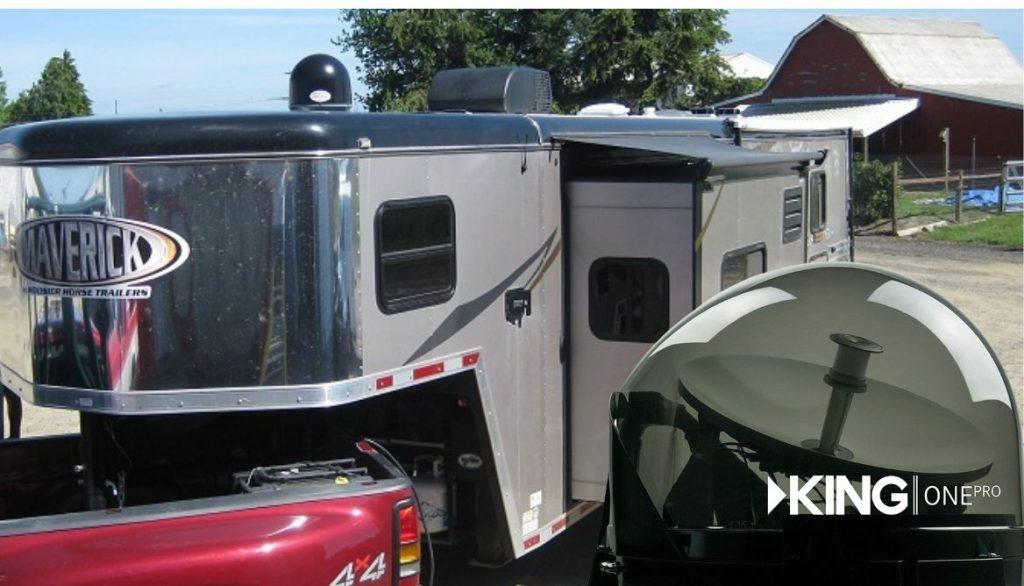 1. Your House Sitter is Gonna Be Mad
Your home television will stop working if you move the receiver to your RV. That's good if the whole family is on vacation together, but if you have to leave someone behind or hire a home sitter, they might not like not having access to the television until you come back.
2. You'll Have Fewer Channels
Before leaving home, ensure you can access the game or show you want to see while you're away. Many channels are only available locally and won't be available if you travel too far away from your normal viewing area. You may discover details on which channels are available while traveling with DIRECTV.
Don't miss witnessing your squad in the championship game if they've finally made it there after ten years!
3. Set-Up Could Be an Issue
A dish for receiving signals from the DirecTV satellites, as well as cables and a power outlet, are all necessities for using a DirecTV receiver.
With a satellite dish that can automatically check for signals, you can maintain your connection even when you're on the go. Because of this, you'll need a dish that's compatible with the receiver in order to set up a suitable connection.
Let's say there isn't room in the RV for the receiver, so you're using a portable one instead of mounting it on the roof with the satellite dish. One of the simplest and least expensive methods to get DirecTV is with the use of a tripod.
On the other hand, the time and effort required to set this up mean that it may not be practical for frequent movers and nomads.
Troubleshooting Your DirecTV Receiver
Having problems with your Directv satellite tv? Below are a few methods to troubleshoot your receiver in case you face any issues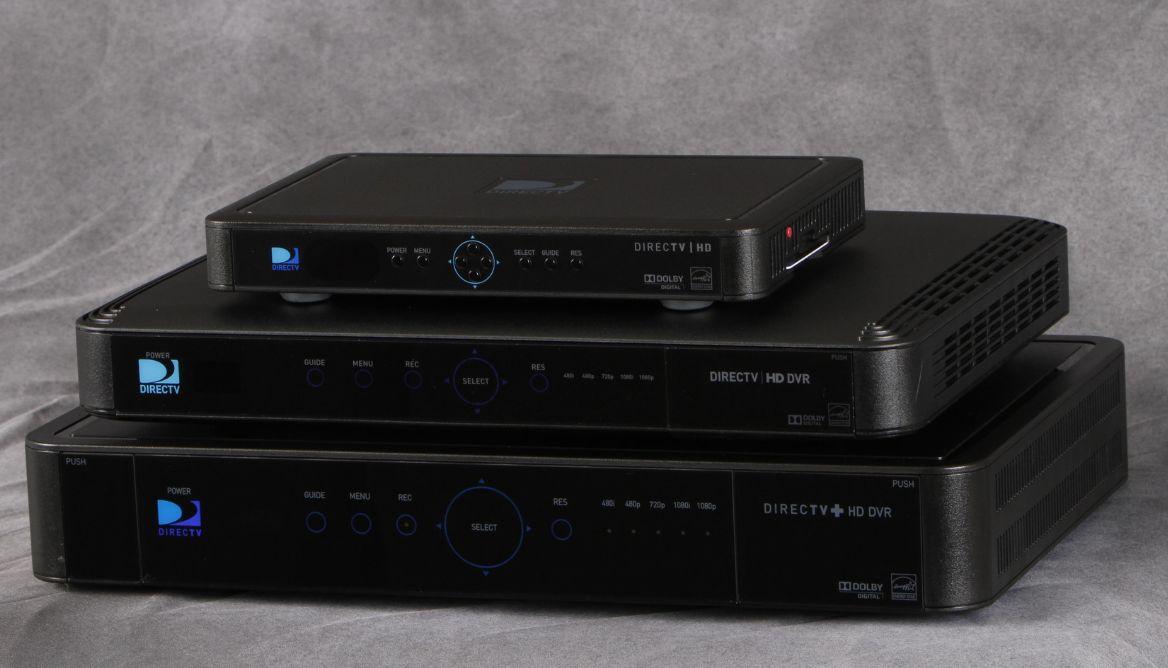 1. Signal Issues
If you're having trouble getting DIRECTV due to a defective satellite dish, it's not the receiver's issue.
The DIRECTV satellites are located in the southern hemisphere; therefore pointing your dishes in that direction will provide the optimum reception.
Also, double-check the TV's antenna cable connection. To further secure the cable to the antenna, you may use your hands to tighten the screws. Keep an eye out for frayed or broken wires, and replace them if they can't be repaired.
You might be in a location too distant and untamed for a reliable signal due to obstacles, including buildings, forests, mountains, and valleys.
If that's the case, we suggest ditching the remote in favour of a hike in the woods. There's not much you can do if the signal drops because of bad weather. In a mountainous region, you can just drive a little distance downhill to try again.
If the weather doesn't improve, you might as well wait it out.
2. Slave Units
There's a quick fix you may attempt if your DIRECTV receivers stop working.
Even though you may have several receivers in your house, only one of them may be considered the "main." Slave units describe the others. (We realize it's depressing. A more palatable one would be greatly appreciated.
If you want to utilize satellite dishes in your RV, you can't do so with the slave units since they don't provide enough electricity. So, if nothing is happening, the simplest solution is to test any of your other receivers to see if it works.
FAQ
Can you use a genie in an RV?
Affirmative! Only if you have this dish (or another sort of HD dish or dome.) SWM technology is required for DIRECTV's Genie DVRs. Therefore, you must own an SWM-capable dish, such as the Winegard Trav'ler SK-SWM3 or a dish of a similar design.
How many TVs can connect to DIRECTV Genie?
You may now connect up to 8 live TV in your house and record up to 5 shows simultaneously. One of Genie's extra capabilities is watching live TV or recorded shows simultaneously on up to 4 TVs.
Can you use a DIRECTV receiver in another location?
DirecTV is a one-way satellite transmission. They are unable to observe the location or use of the box. You can utilize the Directv RV service as long as there is a signal. temporary so they can travel in an RV without worrying.
Does DIRECTV TV have an RV package?
Plans for DIRECTV in RVs range in price from $49.99 to $124.99 per month. You must sign a two-year commitment to acquire DIRECTV; there is no option that lets you turn your service on and off throughout the year.
Conclusion
We believe we've covered everything there is to know about DIRECTV and other streaming services by this point. As a result, you are prepared to respond to the question "Can I use my home DIRECTV in my RV?"
Since we are not technical specialists, it is usually better to call the DIRECTV staff for the most current information. Remember that a DIRECTV antenna is required; you may get one from a licensed retailer like Signal Connect, KVH Industries, Winegard, or KING.
How helpful you found this article? Are there any additional points that we missed? Comment below with any queries you have. We will be waiting for your feedback!
Asen is the owner and main contributor of Camper Life. He is a full-time RV traveler since 2018. He loves camping in nature, fishing, and spending time with his family.
Striving to provide the most valuable information about campers and RVs, he shares everything he learned over the years.
That's why Camper Life is one of the best sources to find information about RV traveling and living.