Top 10 Best RV Water Hoses [Buying Guide]
Product Name
Image
Pros
Price
Gilmore Marine RV Water Hose
5-layer construction is resistant to wear
Ergonomic coupling
Lifetime warranty
Nsf tested and certified

Check Price on Amazon

Camco Drinking Water Hose
Phthalate and BPA free water
Nsf tested and certified
Lightweight and sturdy material

Check Price on Amazon

Flexilla Heavy-duty RV hose
It is made from flexible hybrid polymer
Safe to collect drinking water
The hybrid polymer is resistant to wear

Check Price on Amazon
As COVID-19 restrictions lift, travel is becoming more and more of a reality. If you're planning a safe and comfortable journey, it would be smart to consider everything you would need for a luxurious trip.
This means having everything you need, including water. If you're traveling without stops, you'll need a safe water supply. On top of which you'll need a reliable way to maintain your water stock.
Just now, we're about to unveil our list of the best RV water hoses. Keep reading, and you will find what you're looking for!
Best RV Water Hoses Reviewed
When looking for an RV water hose, you're probably looking out for the best. In this case, you don't need to look further than the Gilmore Marine water hose. Gilmore is a company that prides itself on providing quality products. Let's take a look at this product near.
The Gilmore Marine RV water hose measures 14.25 x 14.25 x 2.75 inches and weighs about 4.6 pounds. In water hoses, you need to consider weight! This is because you will carry the hose out to the water source and back to storage. Luckily this water hose by Gilmore makes storage easy!
This 1/2 x 50 is made of sturdy plastic that is easy to handle. You'll notice that certain plastic hoses are difficult to handle, especially for long periods. However, this material is reinforced against wear but still comfortable against your palm!
The best part is you don't have to question your drinking supply's quality if you collected it using this RV hose. The Gilmore Marine RV hose has been Nsf tested and certified as being safe and lead-free. This RV hose is also BPA and phthalate-free, making it perfect for collecting clean drinking water for you and your family.
The Gilmore Marine comes with a 5-layer construction that is resistant to kinks and abrasion. You will be able to use this hose for years and years without any concerns! On top of which, the ergonomic couplings make use easy and convenient.
Pros:
5-layer construction is resistant to wear
Ergonomic coupling
Lifetime warranty
Nsf tested and certified
Cons:
The connection needs to be stronger
Camco is the name to beat when it comes to sturdy RV hoses and clean drinking water. The products by Camco are some of the best RV hoses out there. You can depend on these RV hoses to last you a long time.
These RV hoses are made of sturdy PVC that is BPA and Phthalate free. Of course, the Camco drinking water hose is Nsf tested and made from Nsf certified material only. One of the most important concerns for people traveling in RVs is clean drinking water.
Even if you get yourself a suitable RV hose, there is always the potential that the water will end up having a plastic after taste. It is a common enough complaint that Camco has put themselves to the task.
The Camco drinking water hose is clean of any rubber smell or after-taste. You can use this RV water hose without fear of it contaminating your water or affect the taste in any way.
Another important concern for people when considering RV hoses is the kinks that develop when trying to use your hose. If this is something you have struggled with in the past, you should know these RV hoses have been tested and proven against kinks. The Nsf certified material is resistant to wear and kinks.
This Camco drinking water hose is about 3.75 x 13.25 x 13.13 inches and weighs about 4.5 pounds. This drinking water hose is easy to carry and easy to store due to its lightweight.
Pros:
Phthalate and BPA free water
Nsf tested and certified
Lightweight and sturdy material
Cons:
The hose can be stiff to maneuver because of the tough material
As the name implies, this RV hose is one of the sturdiest you can expect. Flexilla is a well-known brand specifically because its products are sturdy and resistant to use. The patent technology makes them one of the Best RV water hoses available.
The Flexilla RV water hose is 12 x 12 x 5.5 inches and weighs about 1.6 ounces. This hose is long but is extremely lightweight. As the name implies, this hose is also flexible and easy to use. So much so that you don't have to struggle with adjusting the hose when maneuvering it around objects.
This hose is flexible and does not come stuck against harsh surfaces. On top of this, the hose continues to pump water easily despite passing through or around obstacles.
The flexibility of this RV water hose also makes it effortless to store and carry. You can easily coil and unwind this RV hose making it quick to use. Now let's talk about the patented technology on this hose!
This RV hose is manufactured from a flexible hybrid polymer. This hybrid polymer is strong and resistant to tear naturally. On top of which this hybrid polymer is also flexible and resistant against leaks.
You can rest assured that drinking water collected through this RV hose is safe to drink. The hybrid polymer has been tested and does not affect the quality of the water at all.
Pros:
It is made from flexible hybrid polymer
Safe to collect drinking water
The hybrid polymer is resistant to wear
Cons:
The connecter can be tricky to use
This RV water hose by Aqua Joe is an easy contender for one of the best RV water hoses in the market. These water hoses are made from a rough fiber jacket that makes them powerful against leaks and tear.
Not only is the fiber jacket marine-grade, but it safely surrounds a 5/8″ flexible core. So even though the outer covering is tough against wear, it is still easy to handle. This RV hose is extremely flexible and easy to maneuver as needed.
On top of this, it maintains its flexibility down to 0 degrees. However, don't let the flexibility on this hose worry you about possible kinks.
Thanks to the marine grade finer jacket we mentioned earlier, this hose provides kink and tangle-free use for an uninterrupted flow! You don't have to concern yourself with multiple tangles just to slip this hose back into storage!
You should rest assured, of course, that the material used to construct these hoses is tested and safe to use. The Aqua Joe RV water hose is BPA-free, lead-free, and Phthalate free. You can use this hose to collect your drinking water without fear of a rubbery smell!
This 100 feet of sturdy equipment is also lightweight and offers easy use. You will find that this RV water hose is 50% lighter than conventional hoses. The lightweight makes this hose easy to uncoil and use as well as wind up when you're done using it.
Pros:
Marine-grade fiber jacket
Flexible core
Lighter and 50% lighter than conventional hoses
Cons:
The material tends to kink easily over time
The TBI Pro water hose keeps a wide range of uses in view. You can use this water hose to collect water for your RV, wash your car, or for gardening. The innovative design allows multiple uses and consistent performance. This is just one of the many reasons why the TBI Pro water hoses one of the best RV water hoses.
Now let's talk about the other reasons!
This water hose is made from 3750D fabric and 4-layer latex. This unique combination was chosen to prevent most problems commonly faced when using hoses.
The 3750D fabric is more resistant to bursts, and the 4-layer latex is exceptionally durable. This same combination allows this hose to expand easily from 17 to 50 feet in length. This 50-foot water hose from TBI Pro is not going to burst, kink or leak during use.
As we said, this water hose was made keeping diverse uses in mind. To that end, this water has a special anti-leak system. This water hose comes with advanced connector protectors that ensure there is leaking whatsoever. You have ensured an uninterrupted flow of water as you work.
Not only will this powerful water hose expand when you need it, but it is easily collapsible as well. You don't have to worry about untangling an awful mess of hose once you are done, as the material is resistant to kinks and twists.
Lastly, these water hoses come with rust-resistant connectors that are easy to use. The connectors on this water hose are made from sturdy brass.
 Pros:
Expandable design
Sturdy brass connectors
Good for diverse uses
Cons:
The material tends to be stronger
Check Price on Amazon
As we've discussed before, Camco means business when it comes to their products. This is why two of their products are on this list of the best RV water hoses. The Camco water hoses are good for several uses. You can use these hoses on industrial sites, at home, on your farm for the livestock, or only on your RV. The quality of the hose will not disappoint you!
You know by now that Camco takes drinking water very seriously! This is why these hoses are constructed from tested and certified materials only. These hoses are BPA-free, Phthalate-free, and provide water that is entirely safe for drinking. These hoses from Camco ensure that there is no plastic after taste to your water!
The Camco RV water hose is about 12.8 x 11.7 x 3.9 inches and weighs 3.35 pounds. You can easily carry this hose around if you need to when searching for a water hose. The best part is that the lightweight material makes it easy to handle when you need to put it away after use.
We've talked quite a bit about the tough, resistant proof material. You should also know that this material is easily 20% thicker than the average hose. This means that this hose is less prone to pinholes or leaks of any kind.
The ends of this hose are machined fitted for maximum resistance against corrosion. The machine fittings also allow strain relief to the ends for greater durability.
Pros:
BPA-free, Phthalate-free, clean drinking water
20% thicker than regular water hoses
Machine fitted ends for maximum resistance against corrosion
Cons:
The connecter needs to be as sturdy as the hose
Teknor has products that are made keeping safety measures and your convenience in mind. This 5/8 inch by 50-foot hose is easily one of the best RV water hoses you could find. Let's look at some of the reasons why.
This hose is from only the best and sturdiest material available. The materials are, in fact, FDA sanctioned and safe to use. This hose does not compromise the quality of drinking water despite the thick and sturdy construction.
Perhaps one of the best qualities of this hose is the patented anti-kink technology. You can uncoil your hose and leave it on the hose for as long as you need. This hose does not form kinks or tangles due to memory but will make coiling it up easy. The Rigid sleeve prevents the hose from kinking at the faucet and interrupting the water flow.
The material on this hose is tough and resistant not only to kinks and tangles but to damage. The outer layer proves sturdy against rough surfaces. However, the sturdy material does not make handling this hose a concern. This material is also flexible in your hands and easy to use.
The couplings on this hose are a thing of beauty when it comes to easy use. The ergonomic design makes the coupling easy to attach and disconnect. Not only that, but these couplings assure that there is no leak or waste of water.
Pros:
5/8 inch by 50-feet length
Made from FDA sanctioned materials
Sturdy build
Ergonomic couplings
Cons:
The hose develops kinks over time
This might not be the first time you've come across the brand Valterra. This is because Valterra has a reputation for putting out quality products built to withstand use. This RV water hose from Valterra is suitable for industrial sites.
Valterra water hoses are made of Nsf certified material. There are multiple reasons we recommend Valterra hoses for anyone looking to update equipment on their RV. This is because Valterra water hoses are from a material that renders the water safe to drink.
This material not only makes the water safe to drink but also makes these hoses resistant to wear. You can safely use Valterra hoses on your RV without fear that it might give up on you after a couple of uses. One of the best qualities of this water hose is to provide high-pressure water.
On the road, time is of the essence, and you don't want to stand around waiting for your water tank to fill just because of your slow water source. The Valterra water hoses can withstand tremendous pressure as well as help it along. You'll have a full tank in next to no time! Not only that, but that High Pressure is also helpful when removing tough stains on your RV or garden path.
On top of everything else, this RV water hose includes an easy-to-use hose gripper.
Pros:
Made from Nsf certified materials
Provides High Pressure
It comes with an easy-to-use hose gripper
Cons:
The fittings tend to leak
You will find that this latest edition from Camco adds a little extra to the mix besides trusted quality! Would you be able to turn down hot water after weeks of traveling in the cold in your RV? What if you could have hot water as easy as pumping water into your tank using a water hose? That's right! This RV water hose from Camco comes with an energy-saving thermostat!
Before you start to worry about the added chemicals, you should know that this water hose is from NSF-61 certified materials! The water you gather with this hose is safe to drink and, of course, tastes no different than it would through a regular Camco hose!
You'll notice the unique design and texture of this water hose. This design serves multiple purposes, including water line freeze protection down to – 20-degree F. This water hose is also resistant to kinks and tangles as the hose is thicker than average Camco hoses.
This hose operates on 120V AC with an exterior Ground Fault Circuit Interrupter (CFCI) electrical outlet.
This RV hose is one of the best RV water hoses because it comes with a female-to-male adapter. This will help you establish a water supply on either end of the hose, significantly depending on the electrical outlet's location.
This water hose exterior is made from durable material and provides complete protection to the electrical components from damage. This exterior also provides the hose from exposure.
Pros:
It comes with an energy-saving thermostat
It includes a female-to-male adapter for water connection on either side
The exterior protects against damage and exposure
Cons:
It is heavier than the average Camco water hose
Plastair has long been associated with quality products and innovation. You might have enjoyed great use when purchasing a water hose from Plastair before. This Plastair SpringHose is no different when it comes to durability.
The Plastair RV water hose is 3/8 inches by 50-foot and made of sturdy rubber. This hose is made from a unique polyurethane resistant to UV radiation from the sun and wear and tear. This same polyurethane gives this water flexibility and makes it easy to use.
As you might guess, this hose's patented shape is due to its ultimate recoil memory. This means that the hose can extend as you need but will always retract to its natural form when you want it to.
This hose is easily one of the best RV water hoses due to this quality alone! However, this water hose also comes with powerful fittings that make it a worthwhile investment!
The max-flow fittings come with anti-salt water fittings to prevent damage and corrosion. These fittings additionally enlarge the inner diameter and provide an excellent water flow.
You should be sure this powerful polyurethane complies with safety regulations and provides safe drinking water. This same polyurethane is also secure against kinks and damage.
Pros:
Ultimate recoil memory helps regain shape
Powerful fittings provide superior flow
Made from durable polyurethane
Made from certified materials and provides safe water to drink
Cons:
The metal fittings need to be stronger
How to Choose Best Water Hoses for RV?
You may be heading out on your first adventure in your RV and are on the lookout for the best equipment available. However, even if you are a regular traveler, you should keep a lookout for reviews as continuous innovation means options previously unheard of.
Just be sure to keep these features in mind when looking for the best water hose for your RV:
KINK-FREE
When you start to research water hoses, you will come across this word a lot – kink. So, keep a close eye-out when someone says that an RV hose is kink-free. When your hose bunches or encounters an obstacle, it can kink and disrupt the water flow.
If you're looking for a water hose for your RV, you can easily find a suitable hose from kink-resistant material. This usually means that the material is thick and durable enough to not bend out of shape and create kinks.
NSF Certified/FDA Compliant
The NSF is the National Sanitation Foundation, and FDA is the Food and Drug Administration. As you are looking for a water hose for your RV, you would be looking for one that left your water safe to drink. In the past, people have made the mistake of using their gardening hoses as water hoses for their RV, which is just not safe.
Besides the rubber, after taste, you would be risking a slew of diseases! Water hoses for RVs must be made with material either NSF certified, or FDA approved. This means that the water you collect through one of these NSF/FDA certified hoses is safe to drink. You need to check and ensure that your water hose is of the right materials.
Durable
We probably don't have to tell you this but traveling in an RV means long and constant travel. This means that you might not have your pick of abundant water sources. Sometimes you'll have to pull your water hose across dirty gravel, littered ground, or even small stones to get to a faucet.
This means your water hose should be able to withstand tough surfaces and, of course, challenging environments. A suitable water hose will stand extreme heat and cold.
High-Pressure
This might not be on the top of your list of considerations. However, you should know you now have the option of acquiring a hose that can withstand High water pressure. Not only withstand it, but it also helps the water pressure along. High water pressure is also suitable for getting your RV clean of the worst travel signs.
Length:
Now RV hoses come in varying lengths and should be according to the usage. You can get an RV hose that is either 6, 12, 25, or 50 feet in length. You might want to buy a 50-foot water hose. However, consider not the extra cost of a 50-foot of water hose but also the inconvenience. Depending on the weight and design, a 50-foot water hose would need that much more storage space and would take that much time to coil and uncoil. If you don't need that much length, you are better off considering some of the other options.
Fittings
With growing innovations, we have seen ergonomic designs on fittings that serve multiple purposes. You can get yourself a water hose that comes with easy-grip fittings that make attaching your hose to your water supply a matter of seconds. A water hose includes universal female-to-male fittings to connect to the water supply at either end.
Check the kind of material the fittings on the hose. Fittings come in anti-corrosive protective coverings as well. These protective coverings keep your fittings safe from corrosion and exposure.
FAQ
How long should my RV hose be?
Water hoses are available in a variety of lengths. You should keep your needs and travel plans in mind when considering the length of your water hose. For anyone getting a waster hose for the first time, you should consider the information given in your RV owner's manual. If you're an experienced explorer, you can always switch up the length or keep it the same according to your needs.
When and how often should I replace my RV water hose?
You should check on your water hose just as you would run a check for quality on any other piece of equipment. Your water hose can be the only thing standing between you and miles and miles without fresh, clean water.
Do you want to risk going without water because you didn't think to check your water hose? You should replace your water hose as soon as you see a drop in quality in the water supply or damage to the fittings. You don't want to find yourself close to a freshwater source without a reliable water hose to collect it.
Why can't I use an average garden hose as my RV water hose?
Admittedly, garden hoses withstand exposure to the elements. A quality you know to look out for in your RV water hoses. RV water hoses must be NSF or FDA approved, which makes the water safe to drink. Garden hoses do not provide clean drinking water. This is why you should not risk using a gardening hose as an RV water hose.
What is the best way to clean and store an RV water hose?
To maintain your RV water hose for as long as possible, do be careful when coiling and uncoiling it. You need to make sure there are no kinks in your water hose when coiling it to prevent long-term damage. When storing your water hose, make sure that it is scorched and has a dry space for itself.
The biggest threat to your water hose is from the mold, so always remember to dry it. You should leave your water hose out in the sun for as long as it takes or just dry it manually. In any case, dry it carefully to prevent mildew.
Final Words
Finally, several RVs are available today, and you would have to look carefully to locate precisely what you need. This is why we ensure to include as much information as possible about your options for the latest features.
Now it's time to declare a winner for this best RV water hoses roundup. Our top pick is the Gilmore Marine RV Water Hose.  You can easily carry this hose out to the water source and back to storage.
We hope you found this article helpful and found at least one product close to what you were looking for.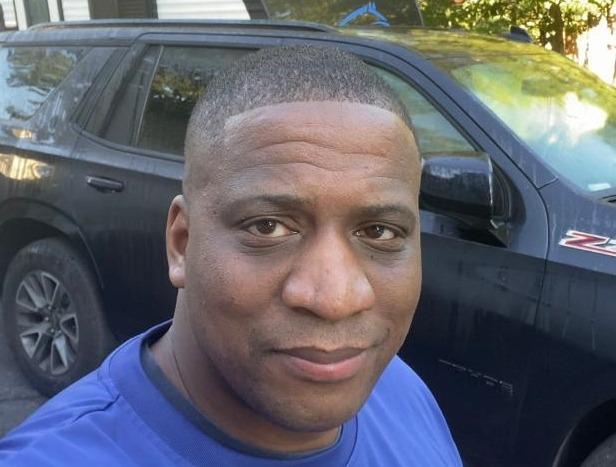 I`m a current Law Enforcement Officer working within the Counterterrorism Bureau in New York State. I have been Camping for over 20 years. My styles of camping include tent, car, truck, van, and RV travel trailer. I have a YouTube channel where I teach all types of camping with an entertaining method: https://youtube.com/@TheSmallsRVAdventures